When I think of cornbread dressing, I obviously think of Thanksgiving dinner. But honestly, I could eat dressing any day of the week or month of the year. And if by chance there are any leftovers, Can You Freeze Cornbread Dressing?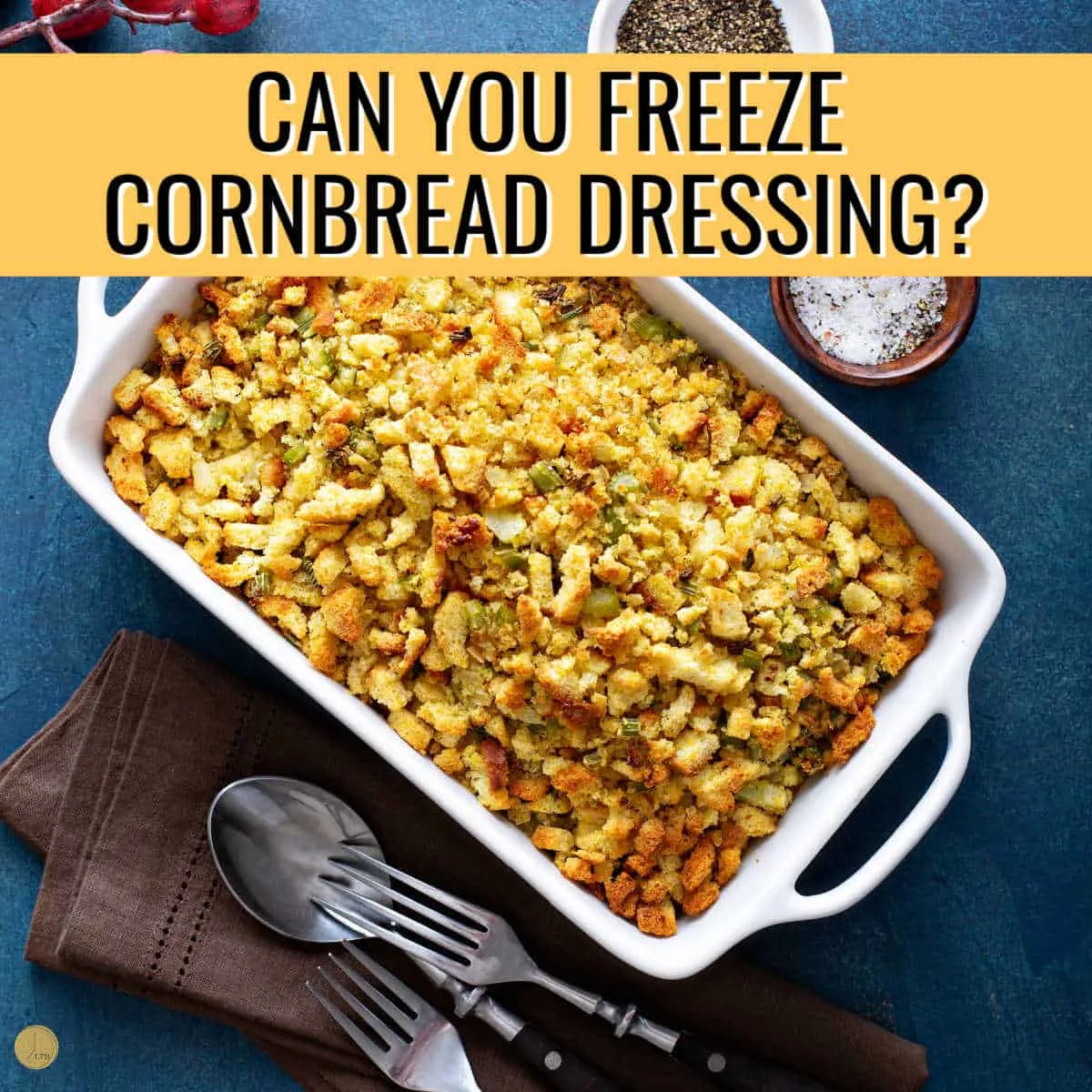 Because I love southern-style cornbread so much, it just naturally means I love making cornbread dressing. My mother in law makes the best and I hope to share the recipe here soon.
Whether you call it dressing or stuffing, it's a great way to use up any extra cornbread you might have.
The secret to her old-fashioned recipe is mixing the cornbread with biscuits. Then mixing the cornbread batter with cooked onions and celery. A little poultry seasoning and it smells like Thanksgiving in the house!
Can you freeze cornbread dressing?
Yes, you can! All of the ingredients in a traditional dressing or stuffing such as celery, onions and beaten eggs freeze well.
Chances are you will have leftover dressing on Thanksgiving, or maybe just from a Sunday supper and why not save that deliciousness for another meal?
Or perhaps you just want to get a head start on your Thanksgiving meal and be able to take that dressing right out of the freezer and pop it into the oven.
Cornbread freezes well all by itself. I like to make a few batches and freeze them for making dressing or cornbread salad quickly.
This post may contain affiliate links. As an Amazon Associate, I earn from qualifying purchases. Read my disclosure policy here.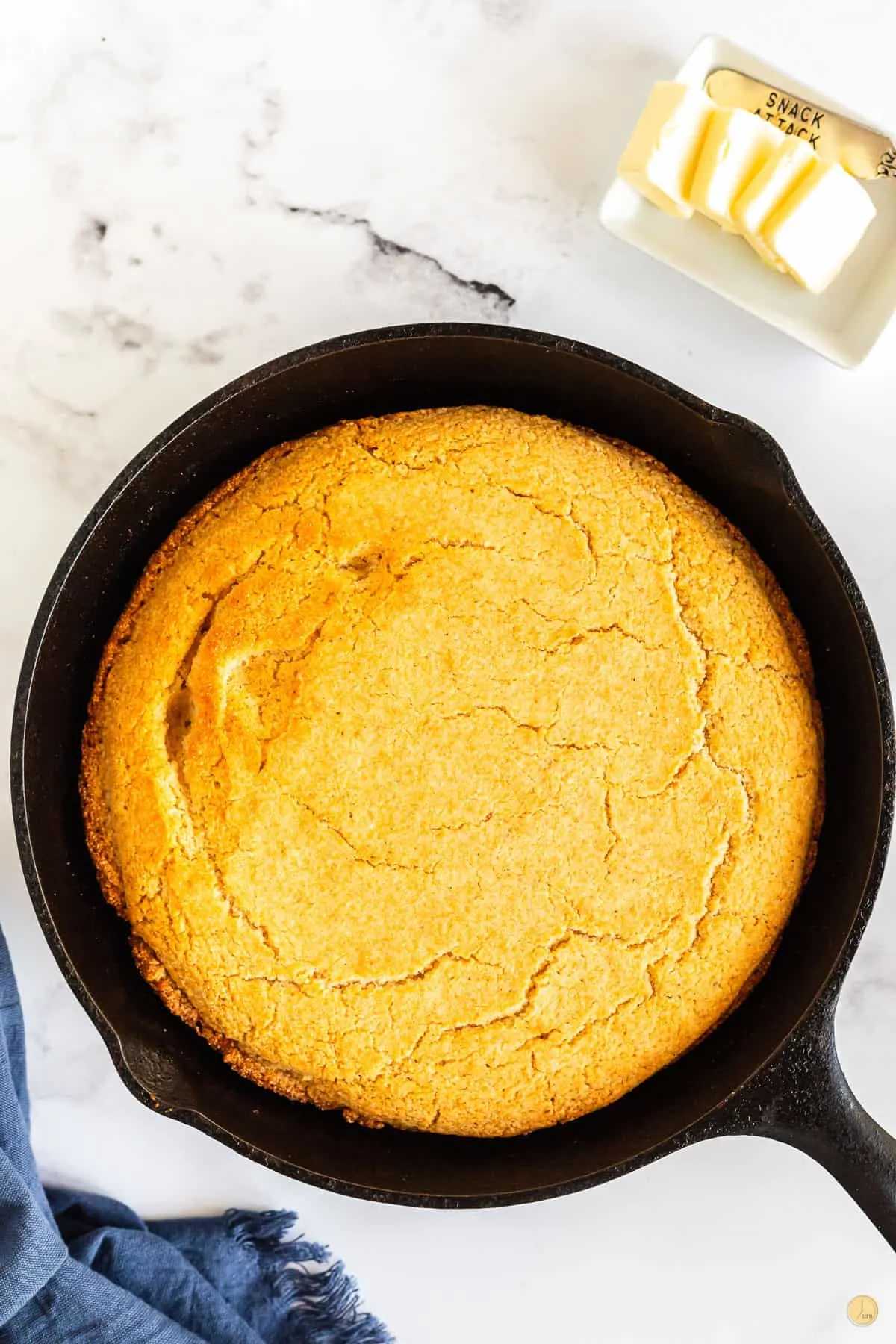 Is it better to freeze cornbread dressing cooked or uncooked?
You can successfully freeze cooked or uncooked stuffing. Most likely you will be freezing leftover cooked dressing, however you can prepare and freeze unbaked dressing as well.
You will acquire the freshest results by freezing uncooked dressing. Read on further to learn how to properly freeze dressing both ways.
How To Properly Freeze Cornbread Dressing:
How to Freeze Cooked Dressing:
When you find yourself with leftover dressing or stuffing, follow these 3 steps to properly store and freeze cooked dressing and enjoy it for a future meal.
Use the proper container. Choose an airtight container or a freezer bag in size suitable to your dressing portion.
Place your dressing in the container or large freezer bag. If using a zippered bag, make sure to press the air out as much as possible. You can doubly protect in cling wrap before placing in your chosen container to ensure more freshness and keep freezer burn away.
Label your pan or bag with the contents and date and place in the freezer for up to 3 months!
How to Freeze Uncooked Dressing:
If you want to prepare ahead of time for a meal with dressing, you can make your dressing, store it in the freezer and bake when you are ready. I recommend this method if you want the next best thing to freshly baked dressing.
Prepare the dressing in a large bowl according to your recipe up to the point of baking. It's ok to freeze raw eggs.
Place your dressing mixture in the casserole dish or baking pan that you will cook it in at a later date. Consider using a disposable aluminum pan for easy clean up. You can also store it in a freezer bag to save storage space, but you will then have to transfer it to a baking dish before reheating.
Protect your dish by wrapping the pan in a layer of cling wrap and then place aluminum foil over the top to prevent air from getting in. If you are using a plastic bag, press out as much air as possible.
Label your pan or bag with the contents and date and place in the freezer for up to 3 months.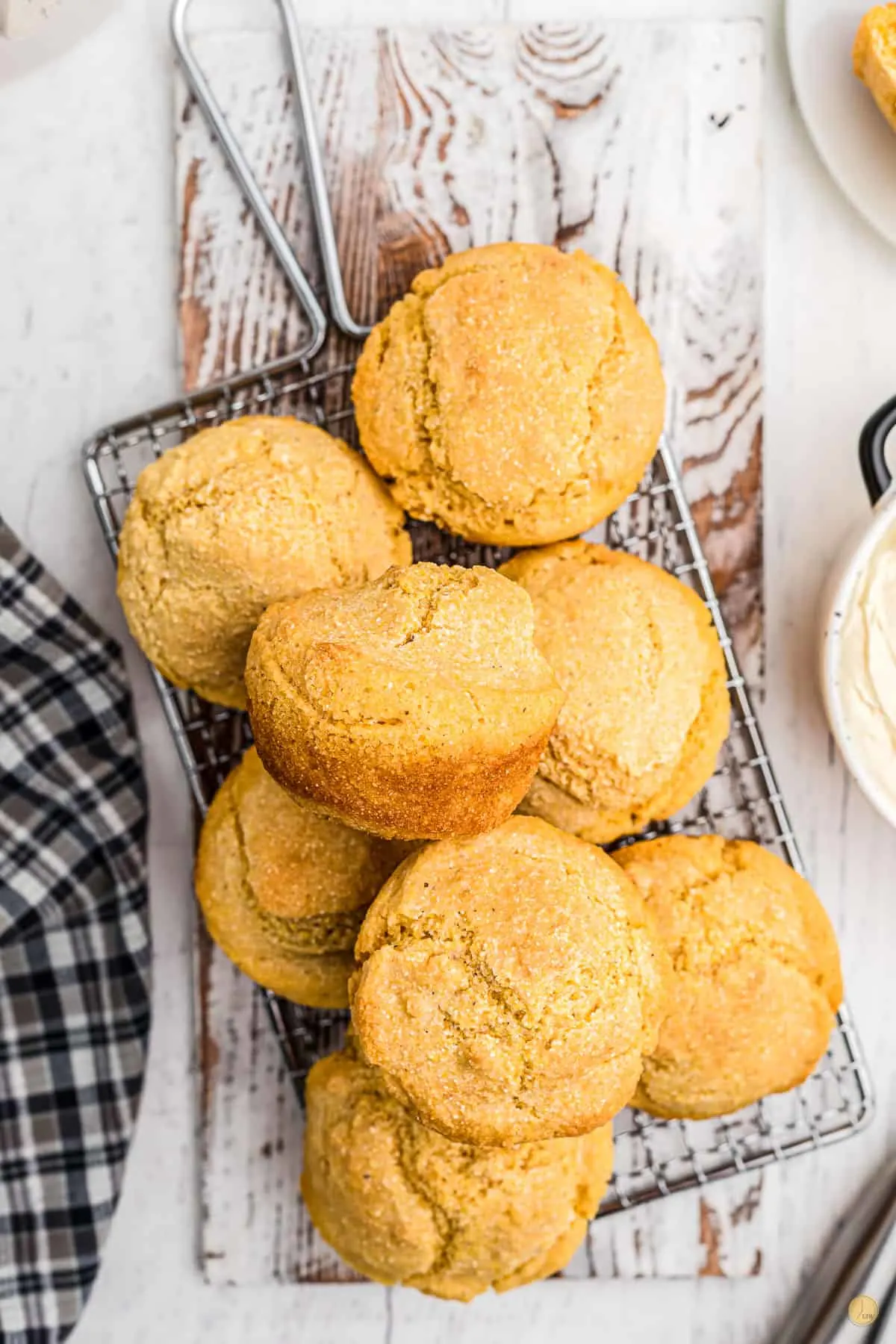 How long can dressing/stuffing be stored in the freezer?
Cornbread stuffing or dressing can be safely stored in the freezer for up to 3 months. After 3 months it will start to lose freshness and flavor.
Making and freezing ahead of time is a great way to get everything on your Thanksgiving table without stressing out the day of.
Please note that you cannot refreeze cooked dressing that you have reheated. However, if you have frozen your dressing uncooked, you can then refreeze it again if you have leftovers after baking.
Tips for Reheating Dressing
The good news is that you do not have to thaw your dressing before baking it. You certainly can thaw it first if you prefer, but it is not necessary.
For more even cooking and reheating, I like to thaw mine in the refrigerator overnight and then take out before baking. If it is close to room temperature, it will heat more evenly.
If it is a little dry upon thawing, add a little chicken stock to it.
The best way to Reheat frozen stuffing:
Preheat your oven to 350 degrees Fahrenheit. Remove from container or bag and remove any plastic wrap and place one a baking sheet. Cover the top with aluminum foil. Place it in the oven and bake for 45 minutes to an hour.*
Remove foil. If it seems dry at this point, you can moisten it with some chicken broth. Heat for another 15-20 minutes.
Reheating frozen uncooked dressing:
If you have stored your uncooked dressing in a freezer bag you will need to transfer it to an oven safe dish. Follow the directions above to bake your dressing.
*If you do thaw your dressing, you can reduce the initial cooking time to 20 minutes.
If you love this recipe as much as I do, please write a five-star review in the comment section below (or on Pinterest with the "tried it" button – you can now add pictures into reviews, too!), and be sure to help me share on facebook!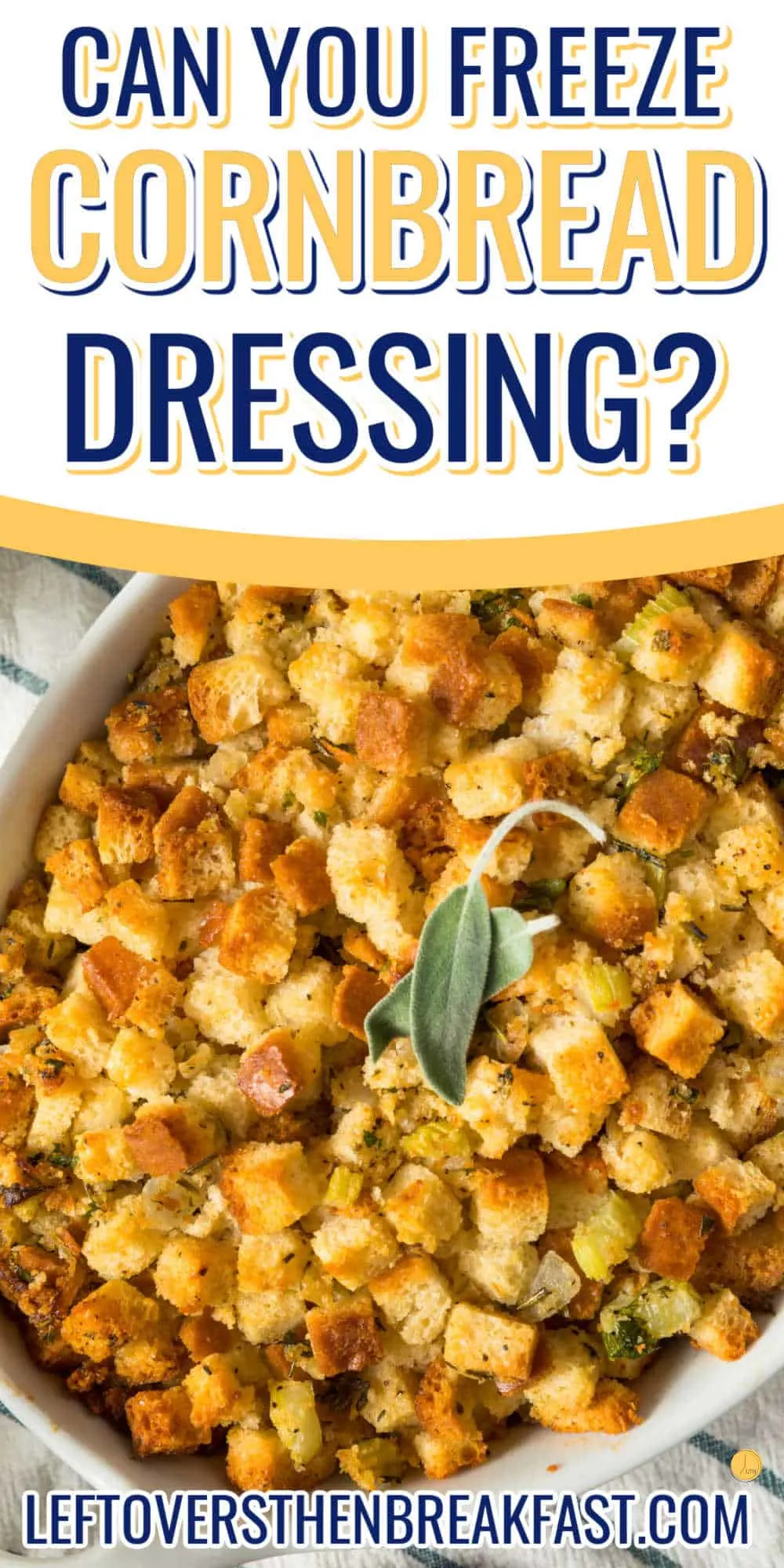 If you do not want to freeze your leftovers, but still want to repurpose your dressing, try this recipe for an amazing appetizer!
LeftoversThenBreakfast.com. Content and photographs are copyright protected. Sharing of this recipe is both encourages and appreciated. Copying and/or pasting full recipes to any social media is strictly prohibited.
Cornbread recipes