So you've made a spaghetti dinner and it was a hit but now you're left with a bunch of cooked spaghetti. It would be a waste to just throw it away so you think to yourself "can you freeze spaghetti?" Good news! You definitely can and here's how!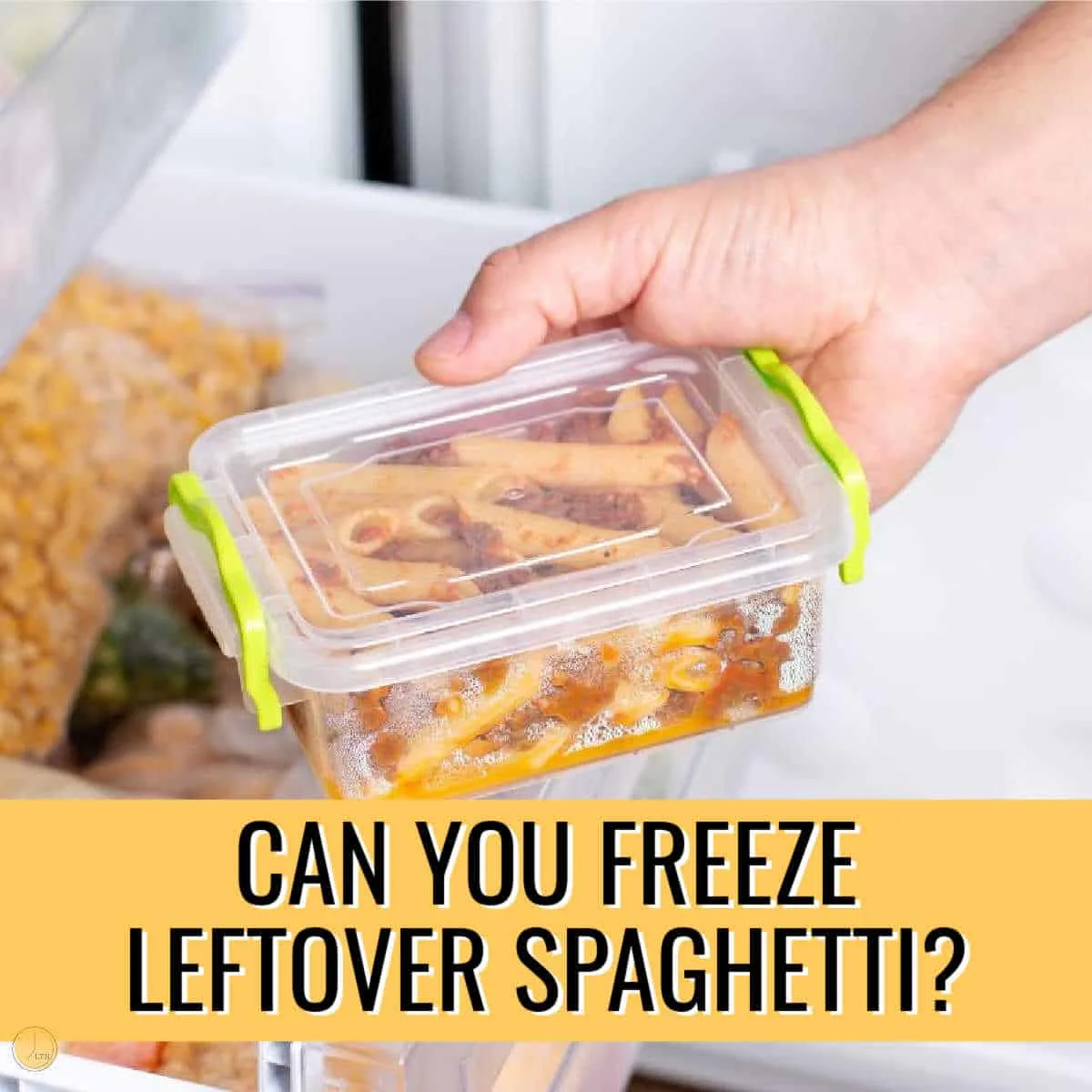 Can you freeze leftover spaghetti?
The main reason that people choose to freeze their spaghetti leftovers or any cooked pasta is to prevent perfectly good food from going to waste.
Some people also like to prep freezer meals by freezing meal-sized portions of spaghetti and meatballs or some other version of spaghetti and sauce.
When frozen and reheated correctly, you may not even be able to tell the difference between spaghetti cooked for the first and second time. This can save you some cooking time in a pinch.
You can also prep pasta recipes ahead of time and freeze. My favorites to make ahead are my Chicken Spaghetti and Southern Baked Spaghetti. These make for easy weeknight meals.
This post may contain affiliate links. As an Amazon Associate, I earn from qualifying purchases. Read my disclosure policy here.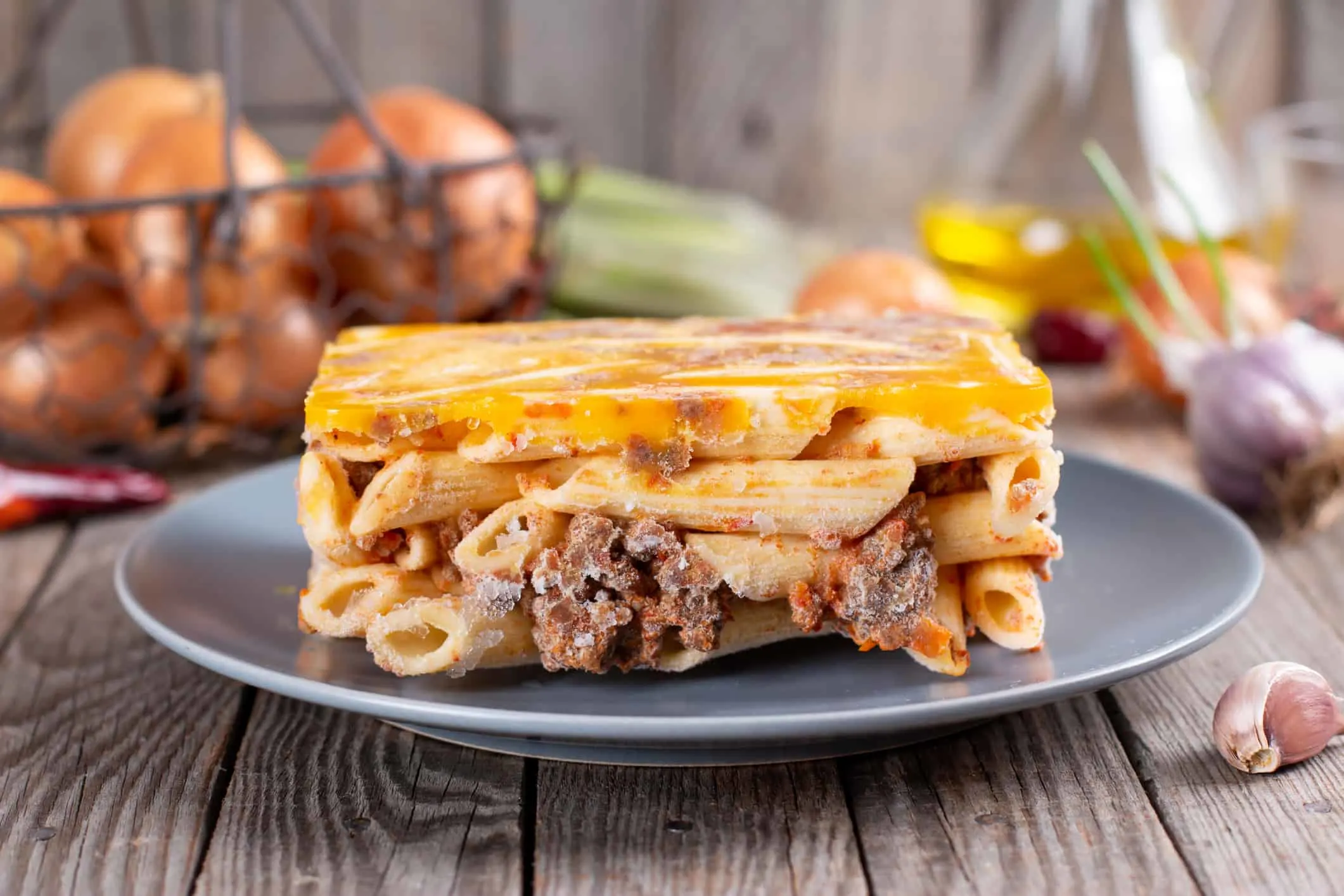 How to Freeze Spaghetti
The most important thing to consider if you are expecting to have leftover spaghetti is how long you cook the pasta.
For the best results, only cook your spaghetti noodles al dente which is when your pasta still has a bit of firmness to it that you can chew.
After being cooked, let the pasta cool completely. Grab a freezer-safe bag or food container and fill it with any leftover spaghetti. I use freezer safe Ziploc bags and then lay the flat when freezing. Then you can stack them!
Then, it's as simple as putting your filled containers into the freezer and letting the machine freeze pasta for you!
Another great way to make the most of your freezer space is to spread the cooked spaghetti in a single layer on a baking sheet. Be sure to use parchment paper or wax paper to avoid sticking.
Freeze the sheet then transfer the frozen pasta to a container and repeat as necessary.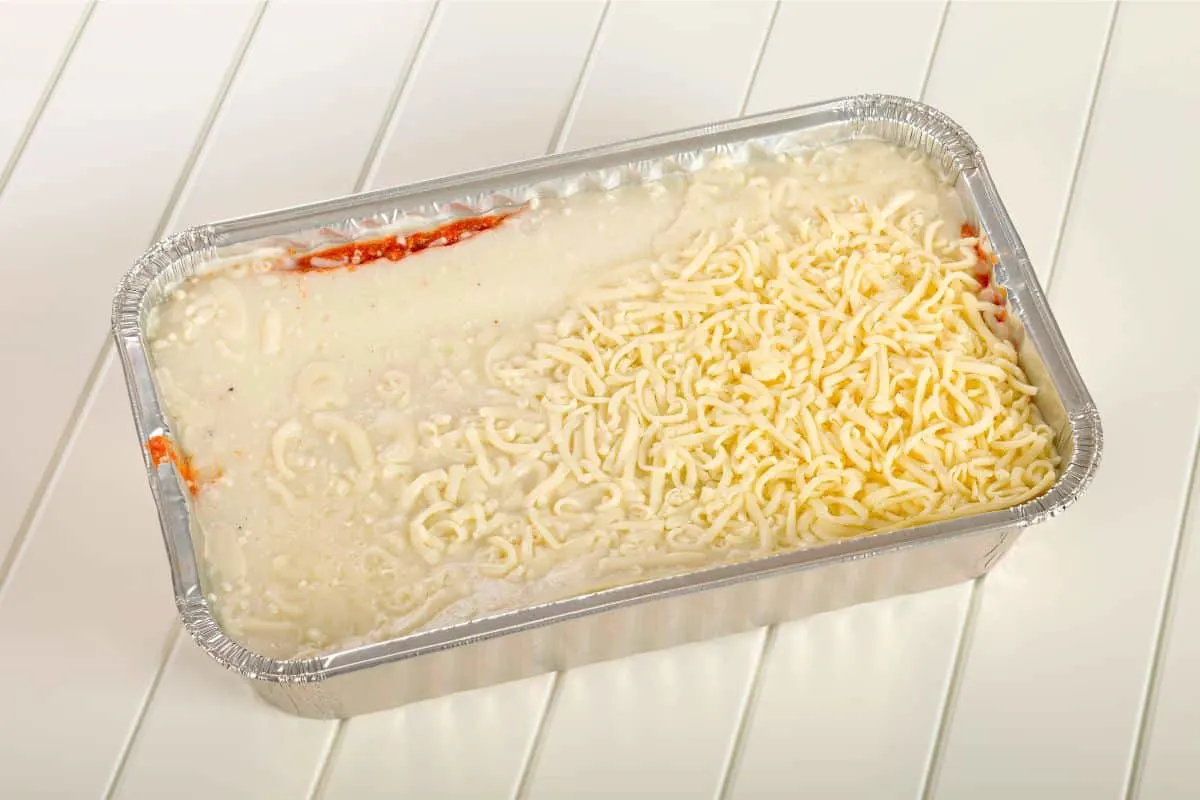 How to Keep Noodles from Sticking Together when Freezing Cooked Spaghetti
An extra step you can take to help prevent headaches when reheating your spaghetti is to add a bit of olive oil to your spaghetti before freezing it.
Toss the spaghetti gently to coat each noodle evenly so that when you reheat it down the road you can enjoy clump-free spaghetti again!
How to Prevent Frozen Spaghetti from Getting Freezer Burn
If you've ever left food in the freezer for an extended period, you may have eaten freezer-burnt food. This is when moisture in the food escapes and dry air takes its place.
The best way to prevent freezer burn is to reduce the amount of air in your container before freezing. For freezer bags, this is as simple as squeezing out as much air as possible before putting it in the freezer.
Also be sure to use a freezer safe airtight container for the leftover pasta. I like these!
When will frozen spaghetti go bad?
In general, cooked spaghetti will be good for up to three months from the date it was frozen. Though technically, food in a freezer never goes bad, it starts to lose flavor and gain a different texture after three months.
Check out how long spaghetti is good for if you opt not to freeze.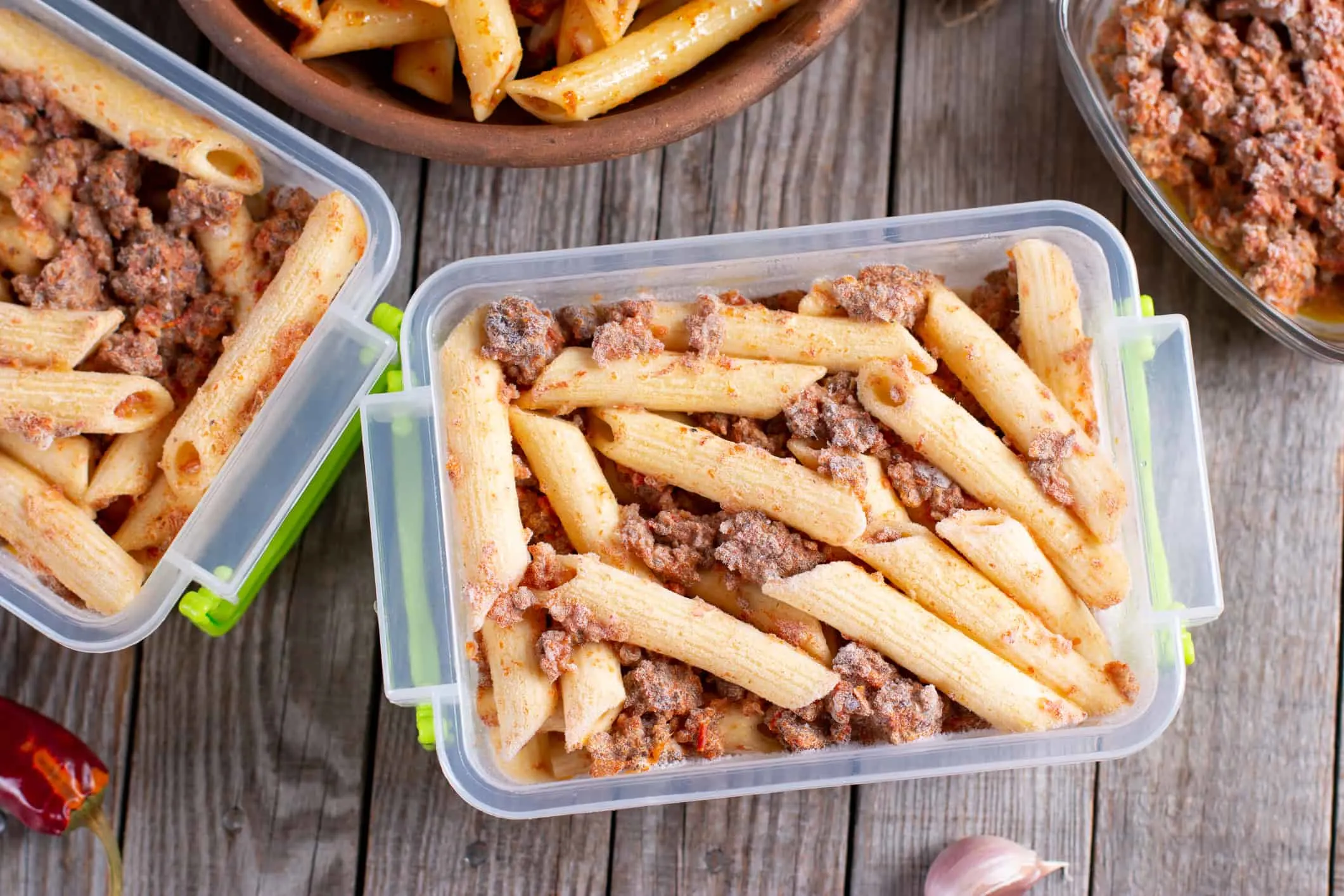 How to Reheat Frozen Spaghetti
Ideally, you should first thaw your spaghetti before reheating it. Remove your spaghetti from the freezer and allow it to thaw in the fridge. This can take anywhere from hours to days. If you're in a hurry and know you'll use it right away, you can thaw spaghetti at room temperature on a countertop.
When you're ready to reheat the spaghetti, drop it in boiling water for a minute, or use a microwave set to medium power for a few minutes.
You want to cook the noodles so they are loose and warm again. But not so cooked that they become mushy. Then top with your favorite pasta sauce. I love a hearty meat sauce or a rich cream sauce on mine!
Tips for No Leftovers
Keep uncooked pasta noodles in a cool dry place in a sealed container. This will have the longest shelf life.
If storing for later, do not overcook the pasta noodles. Rinse in cold water to stop the cooking process. Drain (pat dry if necessary) completely before freezing.
Freeze fresh pasta without cooking first.
This works for long noodles and short pasta shapes.
Store extra sauce next to the noodles in the freezer for easy meals during busy weeks.
If you love this recipe as much as I do, please write a five-star review in the comment section below (or on Pinterest with the "tried it" button – you can now add pictures into reviews, too!), and be sure to help me share on facebook!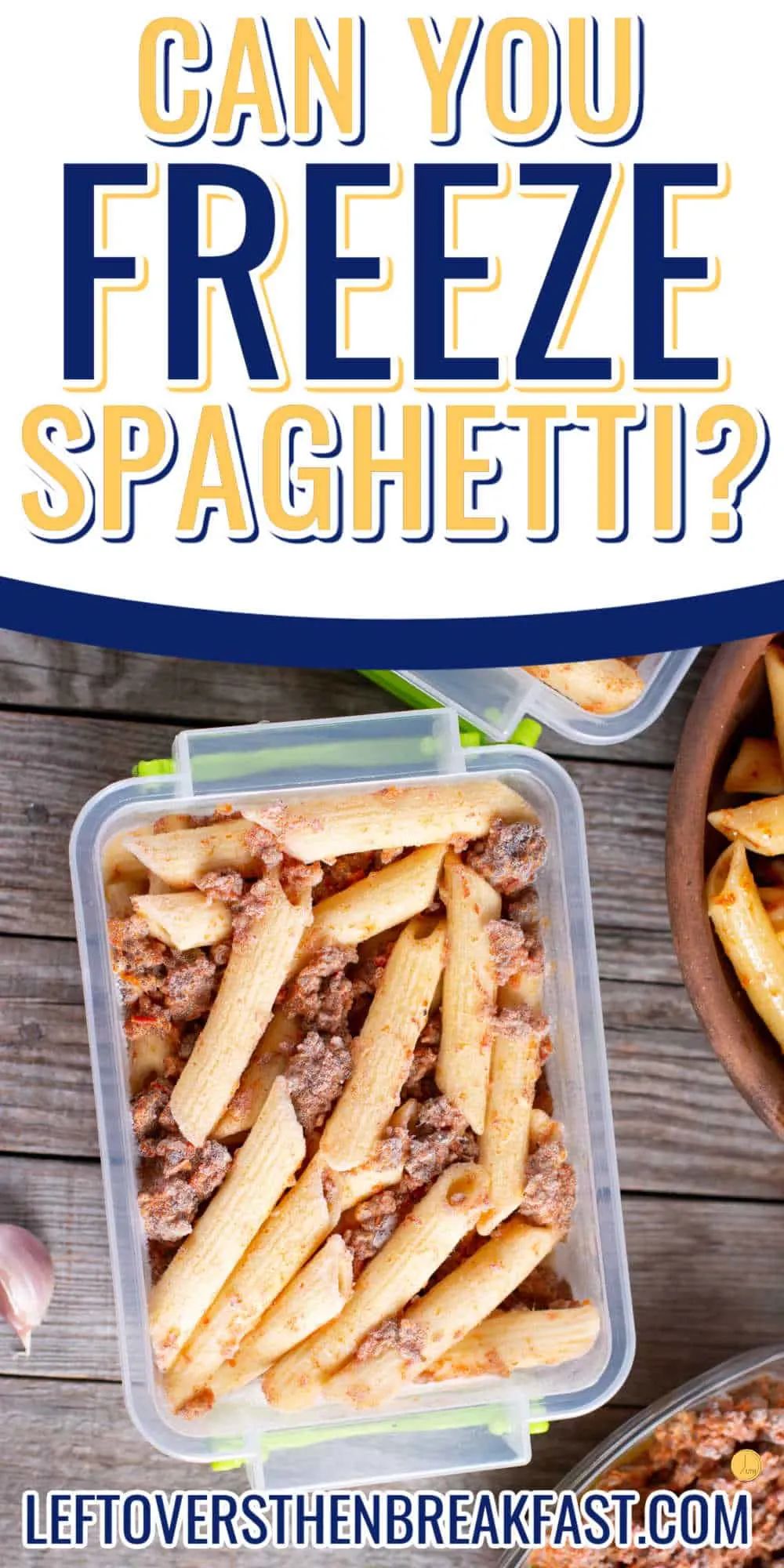 Now that you know how to freeze cooked pasta, make as much spaghetti as you want. You now know that you aren't going to waste food or money!
More Pasta Recipes
LeftoversThenBreakfast.com. Content and photographs are copyright protected. Sharing of this recipe is both encourages and appreciated. Copying and/or pasting full recipes to any social media is strictly prohibited.