Make ground turkey last in the refrigerator or freezer so it's there when you need it most. It actually keeps fairly well if you store it correctly. So, don't feel like you have use up a whole package right away.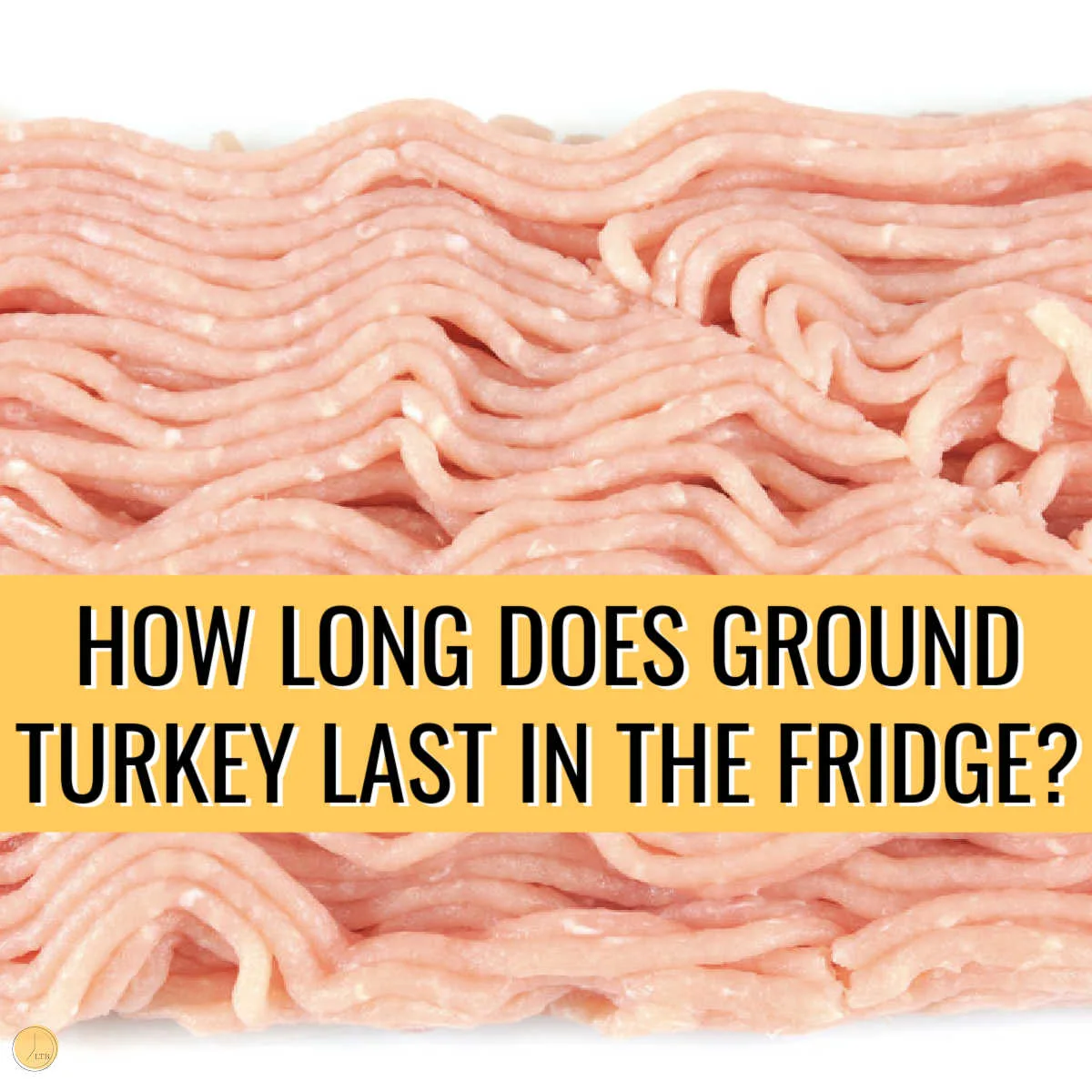 How long does raw ground turkey last?
The short answer is 2-3 days in the fridge. If you are planning on using it after that time frame, then freeze it.
Freshly processed meat has a light pink color and has no funky smell or aroma.
Can you eat ground turkey after 5 days?
Depends on when you bought it and what the sell by date is printed on the package.
Note the sell by date on the packaging first to get a better idea what shelf life to expect.
If your shelf life is set to expire in two days, then after opening the package you have about four days to use it.
If the "use by date" is already past by two days, then you should use the turkey within two days. Unless you plan on freezing it.
Frozen ground turkey keeps for up to 60 days in the freezer before the taste and texture will be effected.
Do I Store Extra Ground Turkey In The Package It Came In?
If you can avoid it, never use the original packaging to store any leftover meat. Transferring freshly ground turkey to another airtight container is best – whether it goes to the fridge or the freezer.
Properly stored, turkey keeps a relatively decent shelf life properly stored.
If you must use the packaging, usually consisting of a plastic tray, then make sure to cover it tightly with plastic wrap so it is as airtight as possible.
To store in the original container, remove the raw meat first, then rinse the plastic tray thoroughly with cold water.
Add the turkey back, wrap it tightly, and get it to the fridge or freezer immediately.
This post may contain affiliate links. As an Amazon Associate, I earn from qualifying purchases. Read my disclosure policy here.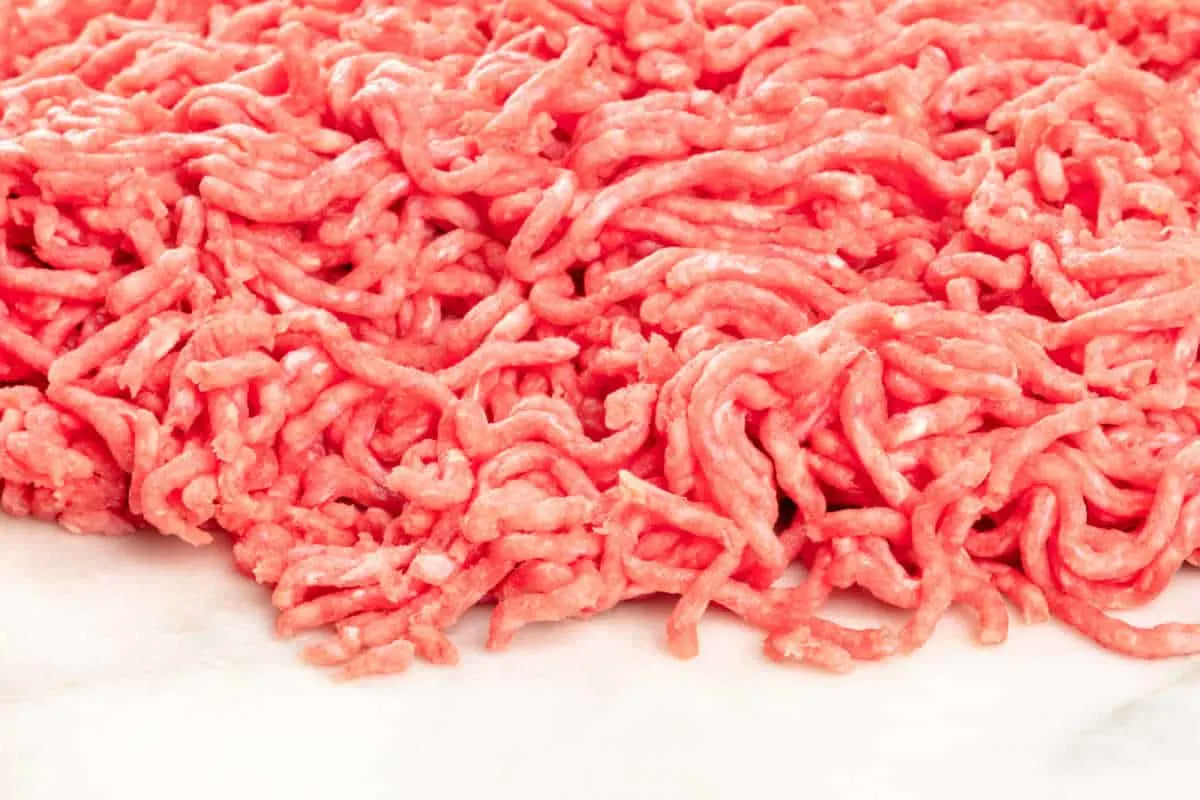 How to Tell if Ground Turkey is Bad
Let smell and color be your guide as well. If the turkey has any sort of smell, then you shouldn't use it.
Fresh raw turkey doesn't have much of a smell at all.
If the color is not light pink, with flecks of white from the fat, then you shouldn't use it either. Definitely avoid the turkey if it is slimy or runny in any way.
When the meat has either of these, toss it without a second thought!
You will want to avoid food poisoning!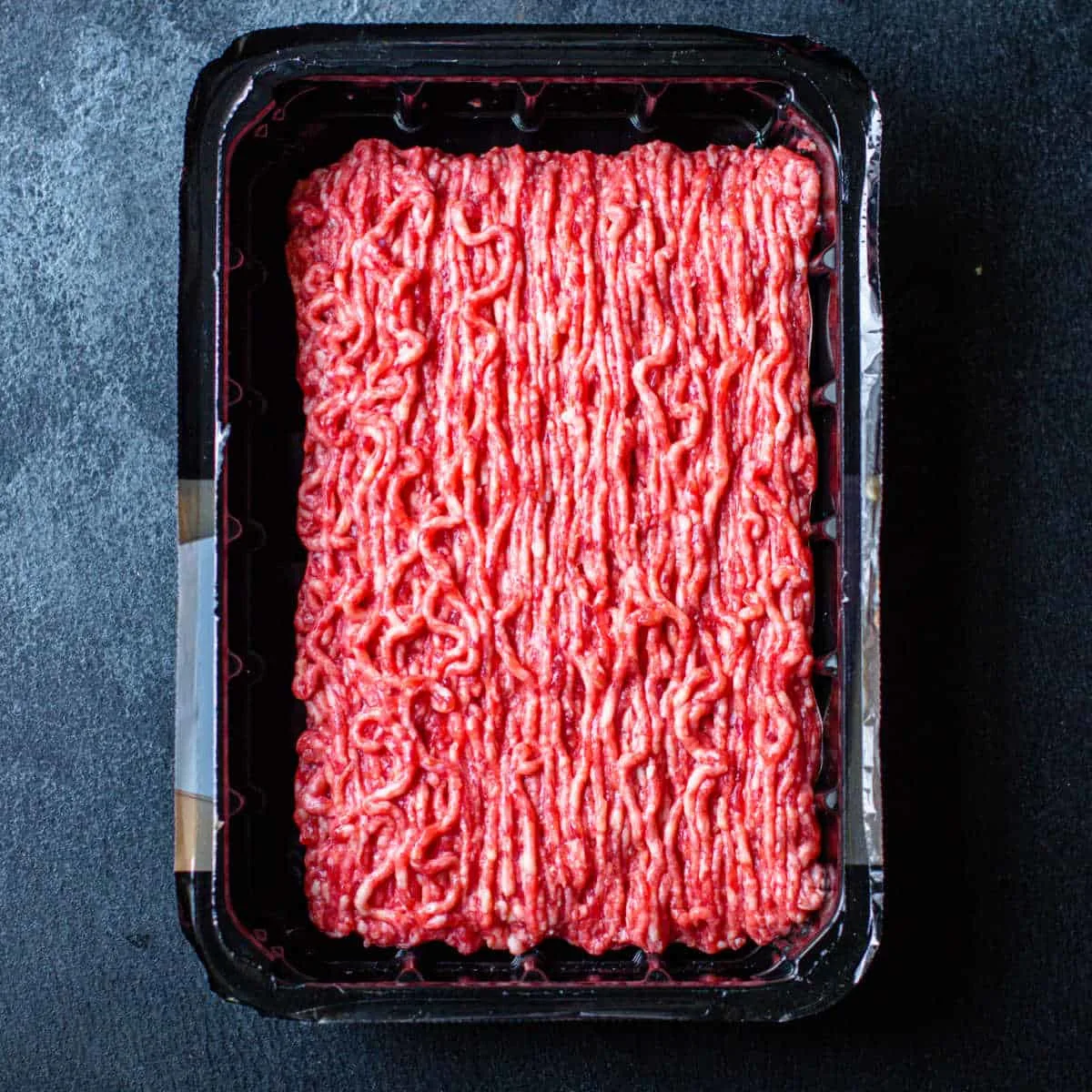 Does Turkey Keep As Well As Ground Beef?
It doesn't keep as long as ground beef. Generally speaking, you can store raw ground turkey about 3 or 4 days unfrozen.
But ground beef can about 5 or 6 days if it is stored properly.
Cooked lasts a lot longer than raw so cook any extra raw ground turkey you have and store in the freezer.
This is a great practice for easy meal prep later on!
Handle Raw Meat Safely
Ground raw turkey luckily doesn't get the same bad rap that raw chicken gets, ground or whole.
That doesn't mean that you shouldn't be just as careful with ground raw turkey as you would be with raw chicken.
Take all the same precautions handling each. Do not let it be about 40F for more than an hour and do not leave it out at room temperature for any length of time.
Clean your surfaces where you use it. Make sure to store it properly. And finally, don't forget about it and use it by the correct date.
If you want to freeze some and thaw it for use later, then you can do that. Just make sure you store it properly.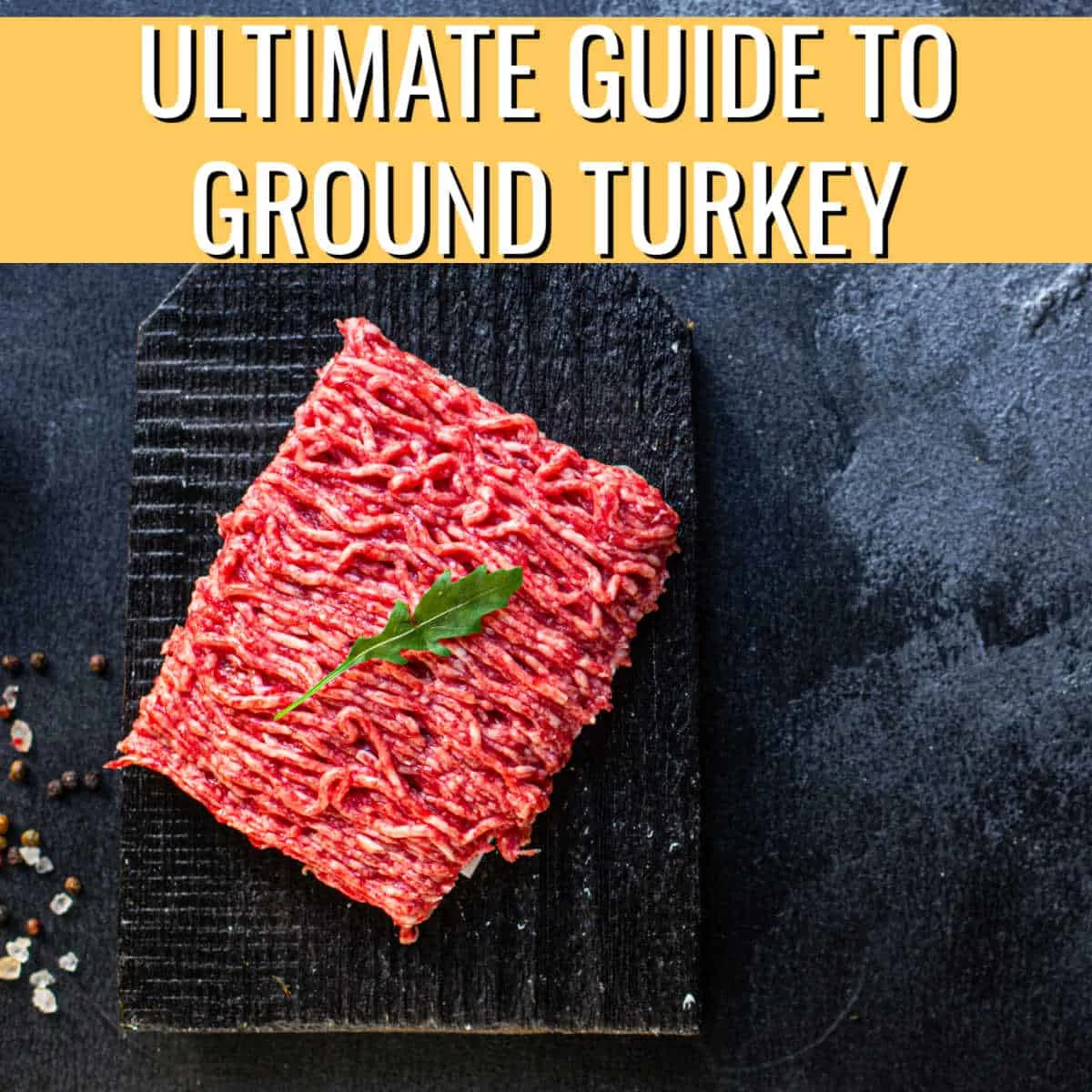 Looking for more information on storing and cooking with ground turkey? Check out my Ground Turkey Guide for all best tips and tricks!
More Ground Turkey Tips
If you love this recipe as much as I do, please write a five-star review in the comment section below (or on Pinterest with the "tried it" button – you can now add pictures into reviews, too!), and be sure to help me share on facebook!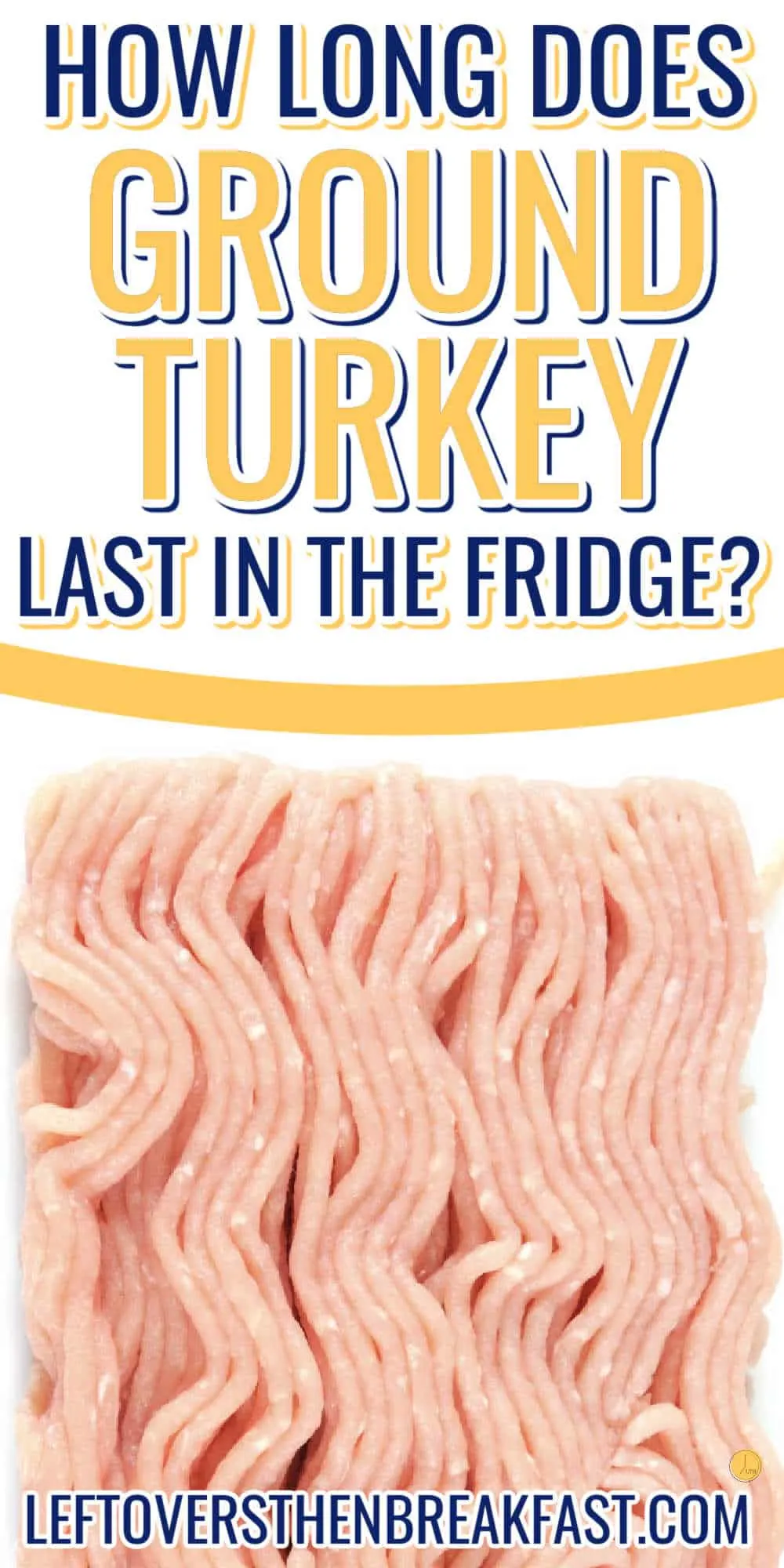 Let's Talk Turkey!
Substitute it into any of these ground meat recipes:
LeftoversThenBreakfast.com. Content and photographs are copyright protected. Sharing of this recipe is both encourages and appreciated. Copying and/or pasting full recipes to any social media is strictly prohibited.