Break out the slow cooker or crockpot and use it to cook a large batch of ground turkey. Store it in one pound portions for easy meal prep on busy weeknights. Read on for all my tips on how to cook ground turkey in the slow cooker.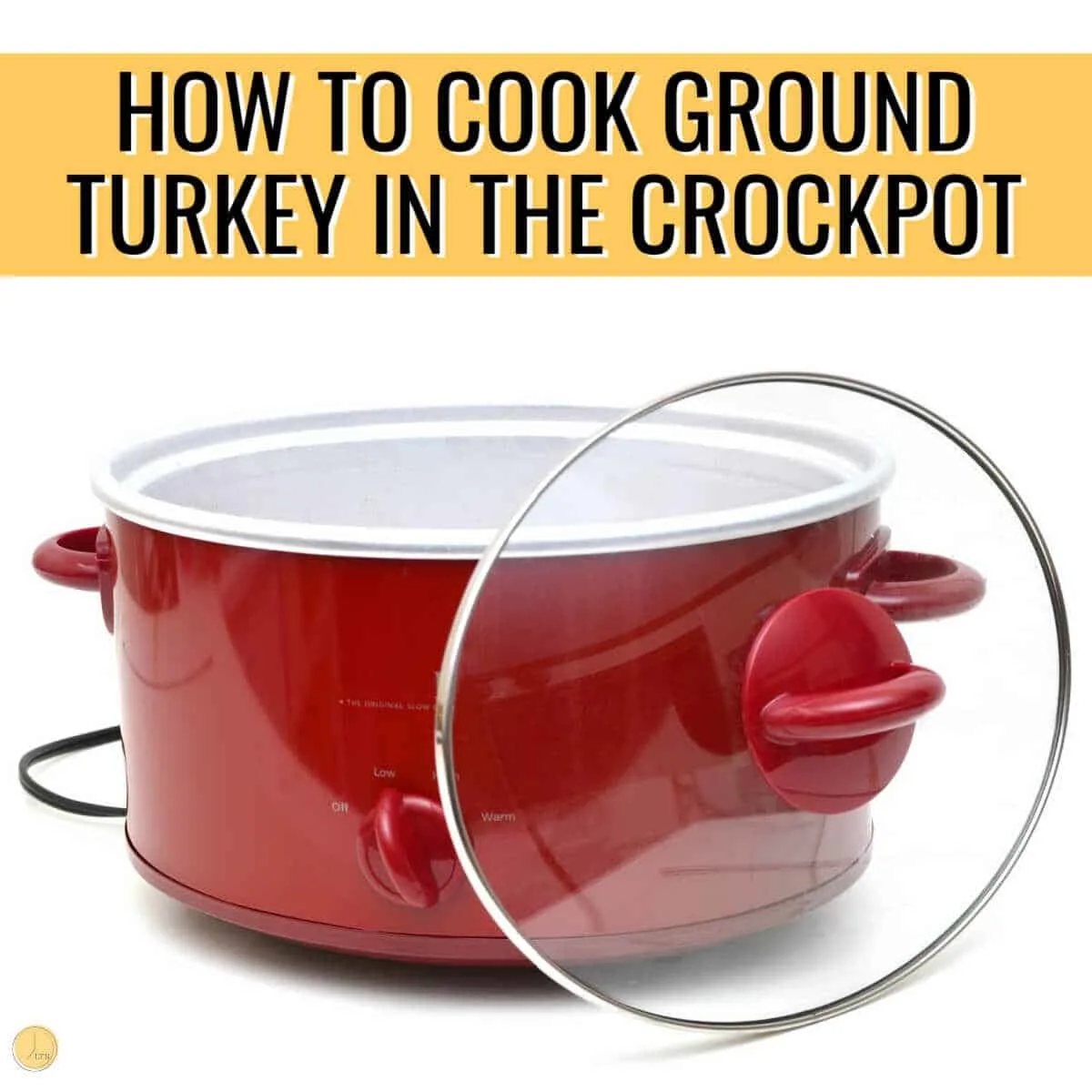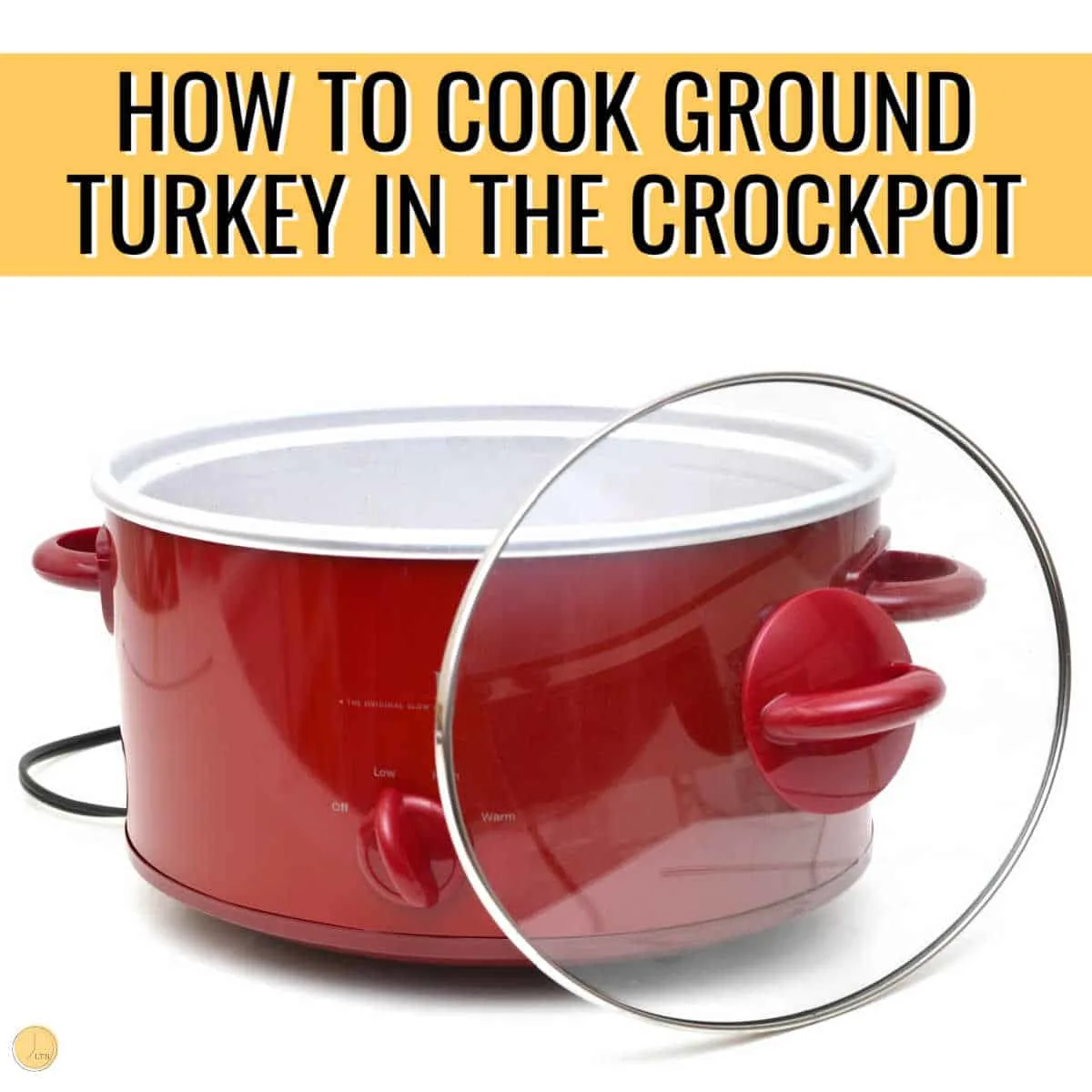 Crock Pot Ground Turkey
If you're like me, you are a huge fan of crockpot meals. They are simple and low maintenance meals that taste like they took hours to make.
Slow cooking is great for weekday dinners because it requires less time and attention but still turns out delicious. I even use mine to make caramelized onions!
Many of my favorite crockpot recipes use ground beef, but recently, I have begun substituting ground beef for ground turkey.
Lean turkey meat has less fat content than beef or red meat, making slow cooker turkey recipes a healthier alternative.
How long does ground turkey take to cook in crockpot?
How long the ground turkey takes to cook depends on the recipe. Cooking times can vary, so always follow the instructions for the specific recipe you are using.
As a general estimate, ground turkey can cook on low heat for 3 to 4 hours in the crockpot.
To speed up the process, you can also cook the ground turkey on high for about 2 to 3 hours.
During the cooking process, you may need to remove fat from the top of the sauce (if the meat is cooking in one) or break up the meat with a wooden spoon to avoid clumping.
Once the meat reaches a nice brownish color with no remaining pink, it is done cooking.
This post may contain affiliate links. As an Amazon Associate, I earn from qualifying purchases. Read my disclosure policy here.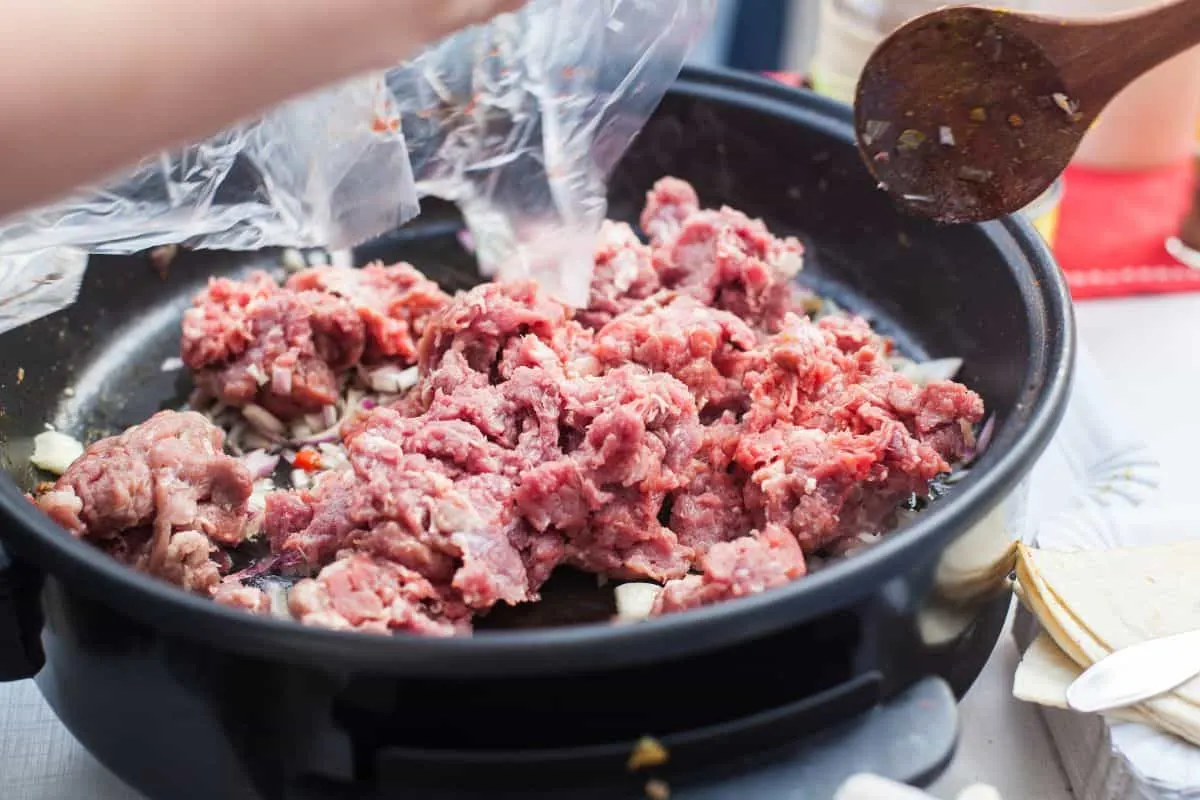 Do you have to brown ground turkey before crockpot?
Oftentimes, ground turkey is browned on a stovetop before going into the crockpot. This step is not necessary, but I recommend it. Browning the meat will add more flavor to the meat.
To brown the meat before adding it to the crockpot, heat oil in a pan, then add the raw ground turkey. Cook on high heat until the turkey is golden brown.
Do not completely cook it when browning. If you completely cook it before adding it to the crockpot, it can dry out the meat.
Can raw ground turkey go in slow cooker?
While many recipes have a browning step for ground turkey before it goes into the crockpot, it isn't necessary. Browning the meat adds flavor, but you can also add the raw meat straight to the slow cooker.
Can frozen ground turkey goes in the crockpot?
I do not recommend putting frozen ground turkey in the crockpot without thawing it first. Frozen meat takes a lot longer to reach cooking temperature since its starting temperature is so low.
The longer it takes to reach cooking temperature, the more chance there is for bacteria to grow.
I recommend that you defrost it in the fridge the night before using the slow cooker. You can also defrost it in the microwave right before adding it to the crockpot.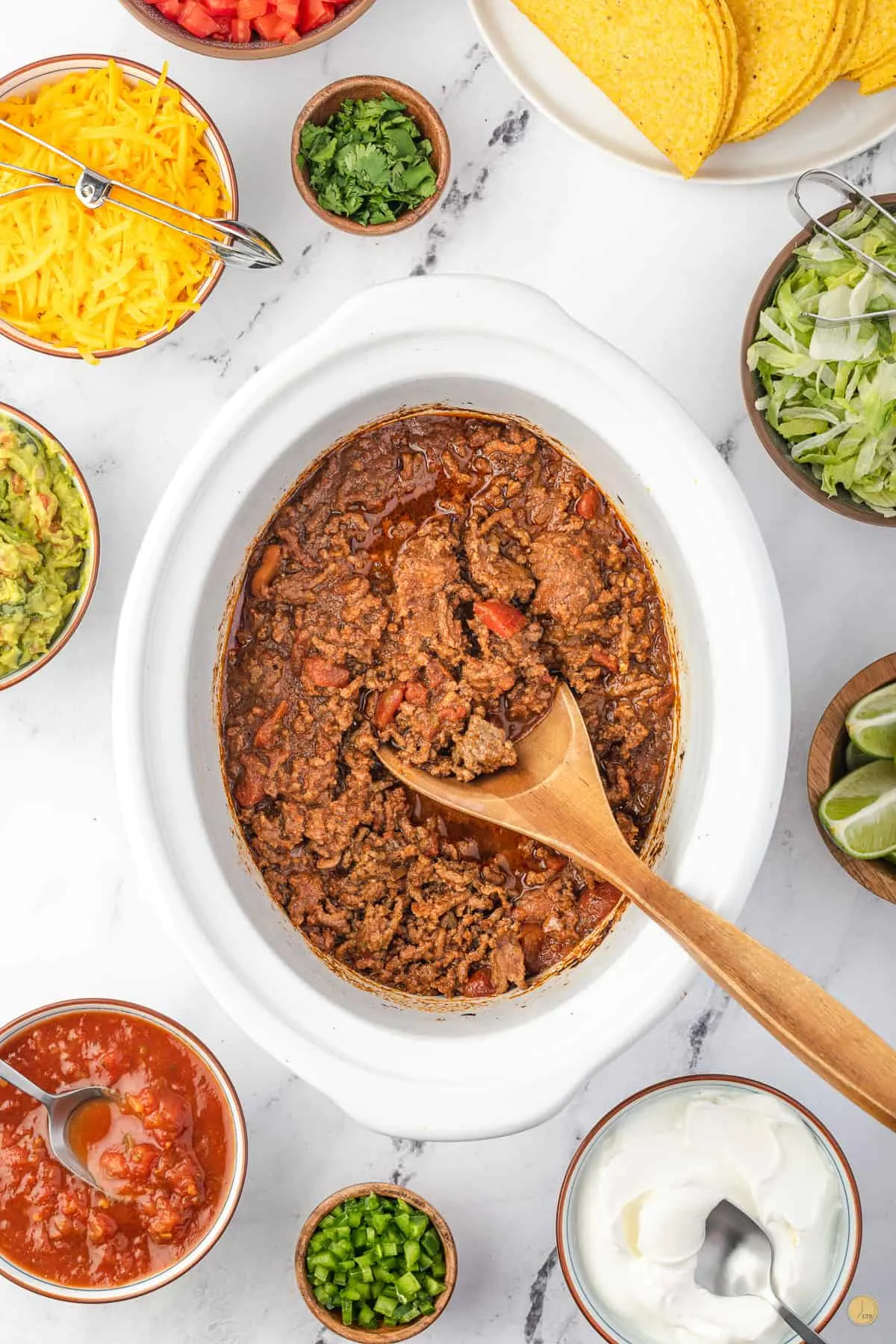 Can you cook ground meat in a crockpot?
The crockpot is a great way to cook ground meat. I find slow cooking really locks in the meat's flavor.
When cooking ground meat in a crockpot, you may have to use a wooden spoon to break up the clumps.
The great thing about crockpots is that they can do all the work for you. Most of the cooking process can happen on its own, but it's a good idea to check on the meat every so often to break up clumps.
This also allows you to remove fat that rises to the top of the sauce, and check on the cooking process.
Most ground meat will cook on high for 2 to 3 hours or on low for 3 to 4. Once the raw pink color disappears from the meat, then it is done.
Another way to assess the readiness of the meat is by measuring its temperature. Meat is fully cooked when its internal temperature is at least 165 degrees Fahrenheit.
What can I make with ground turkey in the crockpot?
There are so many great crockpot recipes that use turkey instead of beef. Some of my favorite recipes are tacos and chili.
Turkey tacos are super simple. All you have to do is slightly brown the meat in a pan, then cook it in the slow cooker for a few hours. The crockpot makes the turkey meat delicious and juicy for taco night.
To make turkey chili, combine the turkey meat with onions, chili powder, cumin, bell peppers, and oregano. Add the seasoned meat into a crockpot or instant pot with black beans, tomatoes, and salt and pepper.
Cook on high for 4 hours. Turkey chili is such a hearty meal on its own, but for even more substance, serve the chili with a side of baked sweet potatoes.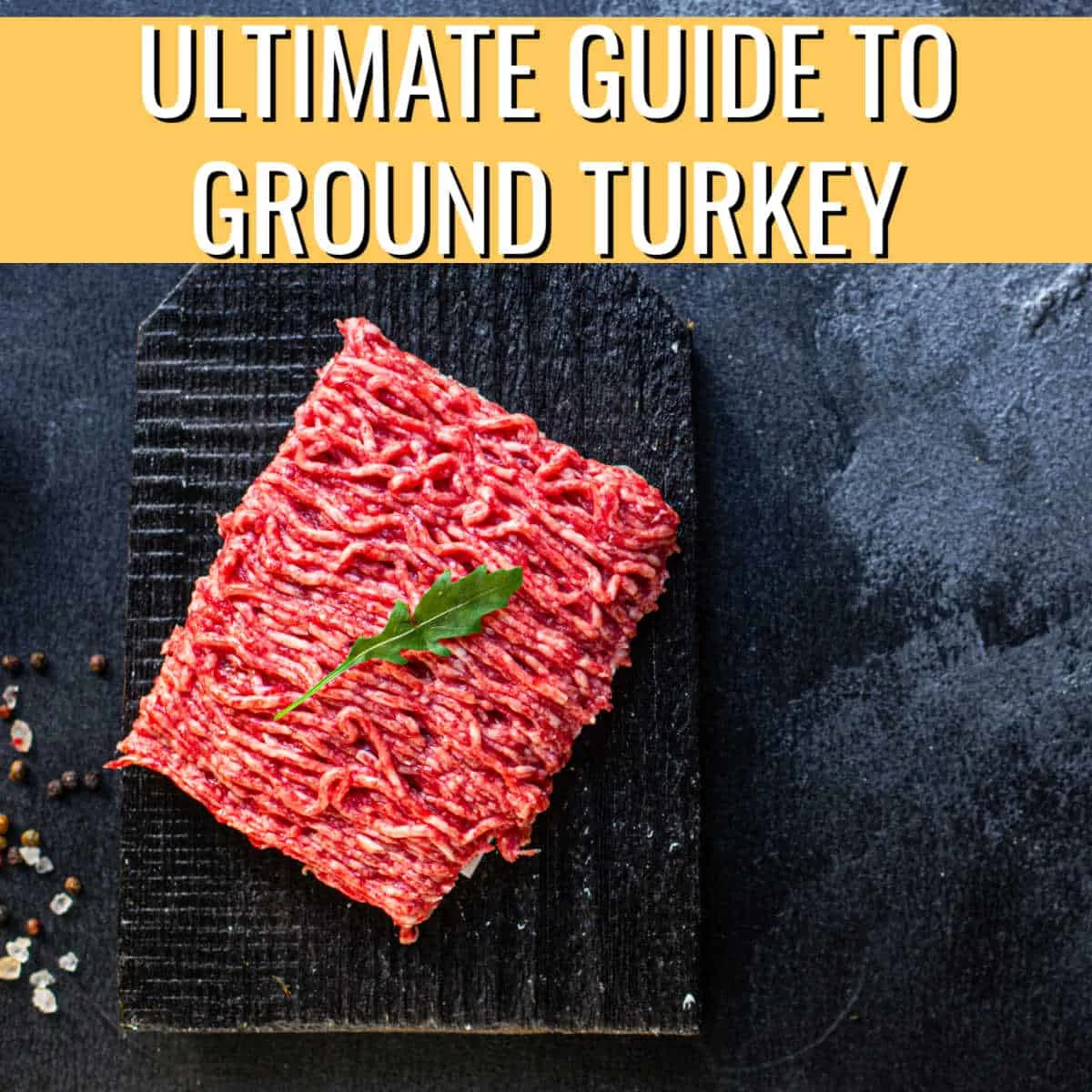 Looking for more information on storing and cooking with ground turkey? Check out my Ground Turkey Guide for all best tips and tricks!
If you love this recipe as much as I do, please write a five-star review in the comment section below (or on Pinterest with the "tried it" button – you can now add pictures into reviews, too!), and be sure to help me share on facebook!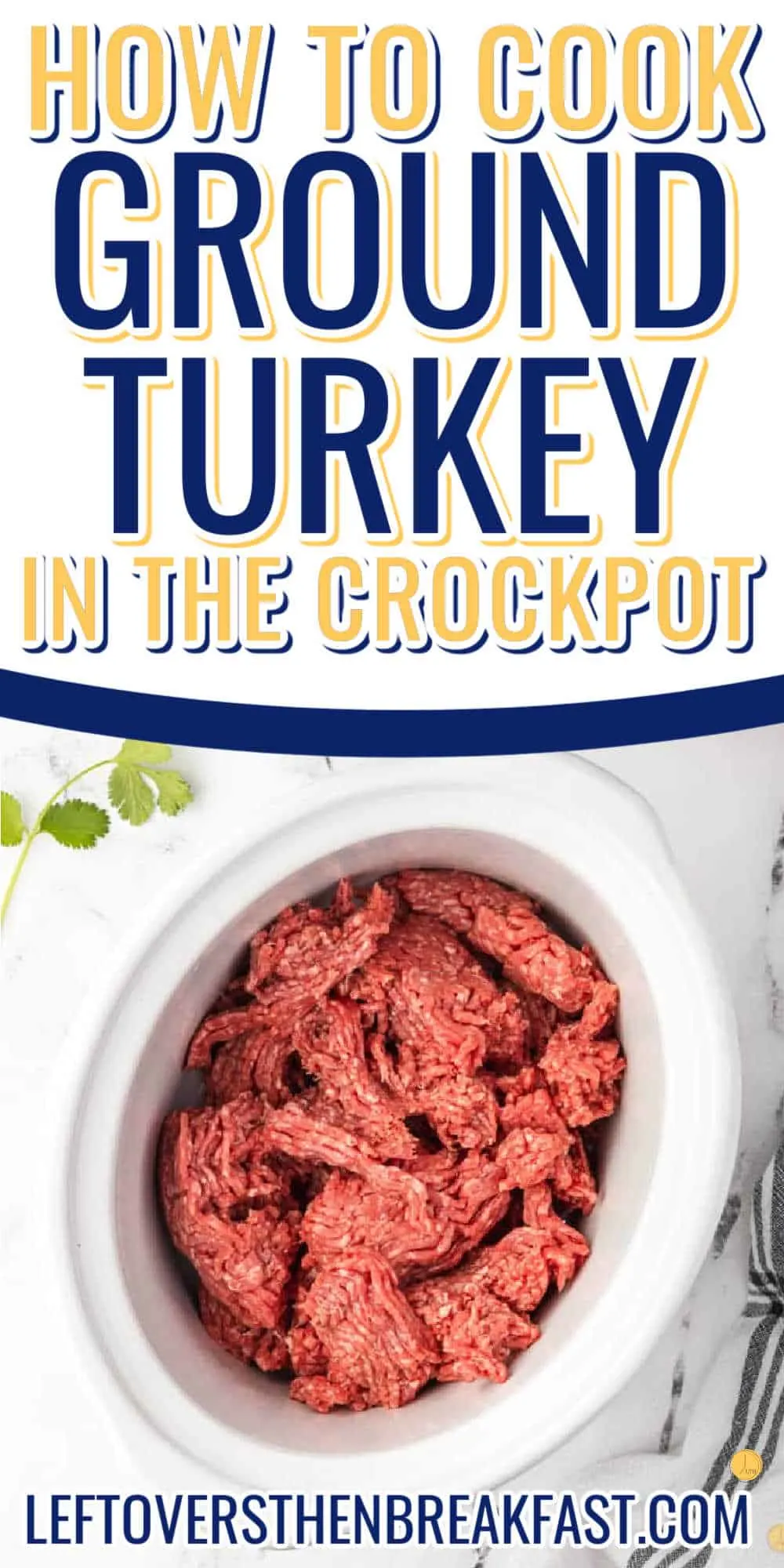 Slow cooking ground turkey is an easy way to make a delicious healthy meal. There are also endless options of ground turkey recipes that will spice up the dinner time routine.
LeftoversThenBreakfast.com. Content and photographs are copyright protected. Sharing of this recipe is both encourages and appreciated. Copying and/or pasting full recipes to any social media is strictly prohibited.