Knowing how to defrost ground turkey is an essential skill. Follow these tips to thaw or defrost and ensure your frozen ground turkey tastes fresh and delicious.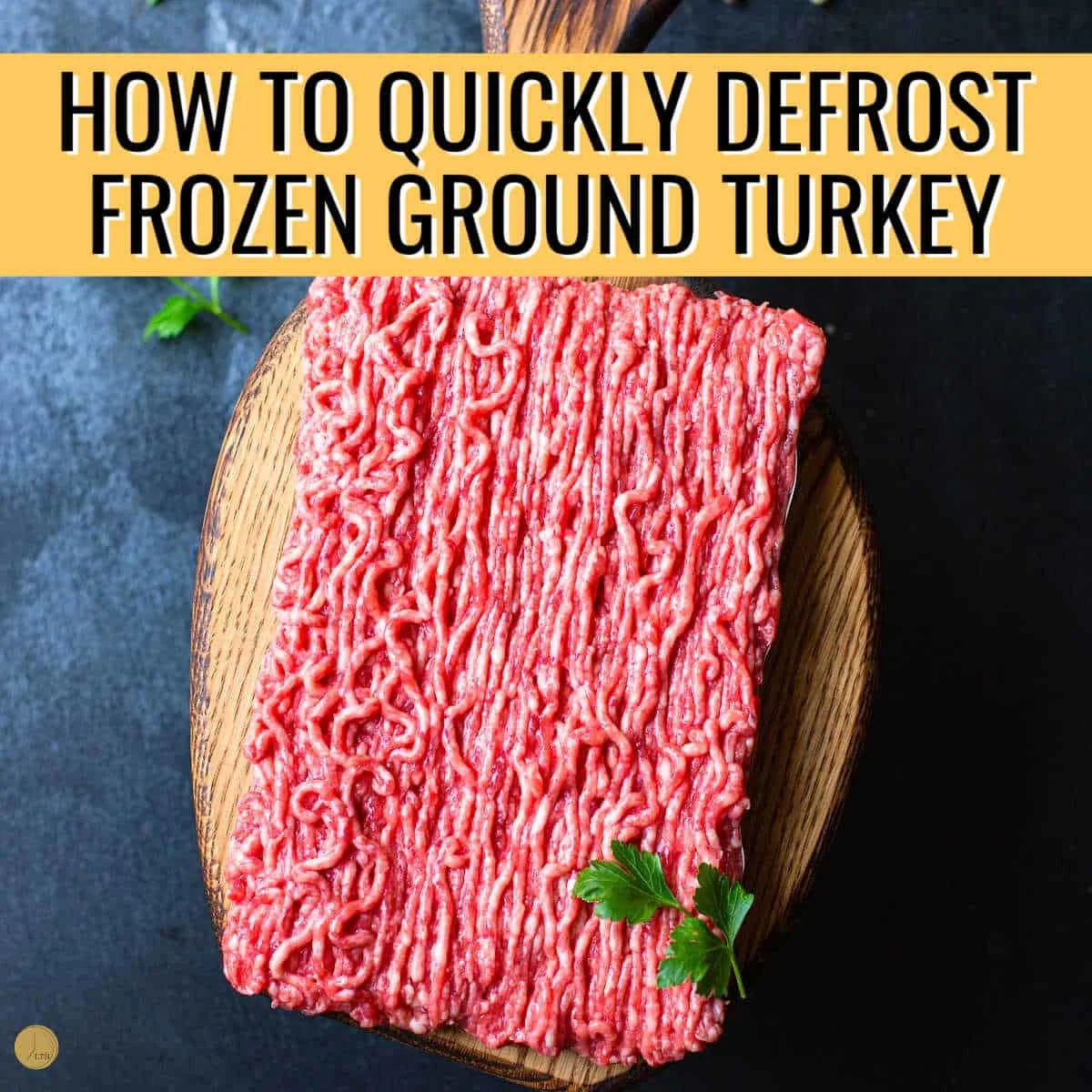 If you're like me, then you probably buy meat in bulk and freeze it for later.
Buying and freezing ground meat is a great way to always have meat on hand and save trips to the grocery store.
Frozen meat is convenient, and if it is stored and defrosted correctly, it can also taste as fresh as it did on day one.
I like to buy mine in bulk and make a large batch of taco meat in the crockpot for later. Once I have it made I can use it in quick taco pasta salads or in a walking taco casserole for my neighbor. It's her favorite!
How long does it take for ground turkey to defrost?
The time it takes for ground turkey to defrost depends on the method used to thaw it.
The best way to defrost frozen ground turkey is by thawing it in the fridge overnight. This method can take 12 to 24 hours.
You can also do this in the microwave. In the microwave, it will take two minutes for every pound of turkey to defrost.
Submerging a package of frozen ground turkey in a bowl of cold water can help thaw the ground turkey in about 1 hour for every pound of meat.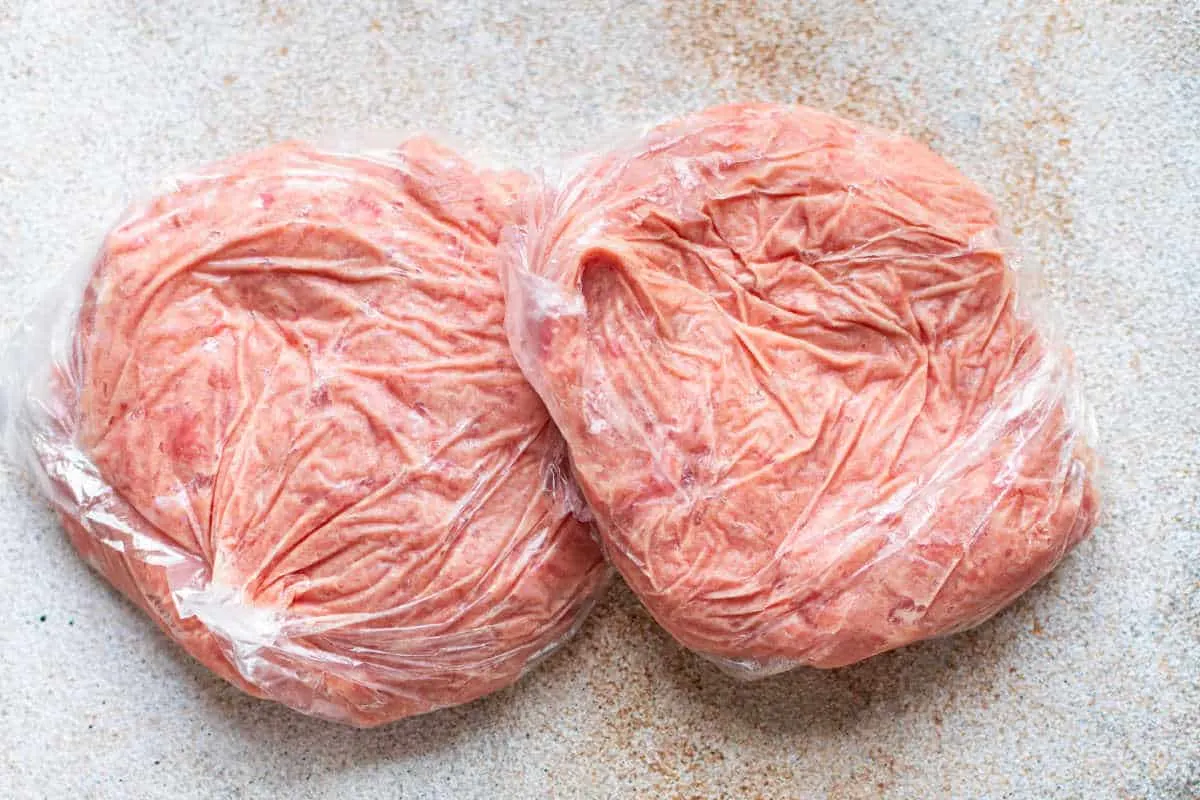 How long does it take to defrost 1 pound of ground turkey?
If you are thawing the ground turkey in the fridge, defrosting 1 pound of ground turkey will take 12 to 24 hours.
I recommend thawing it in the refrigerator overnight.
Defrosting 1 pound of ground turkey in the microwave will take 2 minutes. Use either the defrost settings or 30% power level to defrost.
The cold water method is another way to thaw frozen ground turkey. Using this method, thawing 1 pound of ground turkey in cold water takes about 1 hour.
Can you defrost ground turkey in hot water?
No, do not defrost ground turkey in hot water. Hot water will greatly increase the chances of dangerous bacteria multiplying in the meat.
You can, however, thaw ground turkey by submerging the bag in a container or bowl of cold water.
For this thawing process, fully submerge the turkey in water for at least 1 hour for every 1 pound of ground turkey. To decrease the risk of harmful bacteria, change the water in the cold water bath every 30 minutes.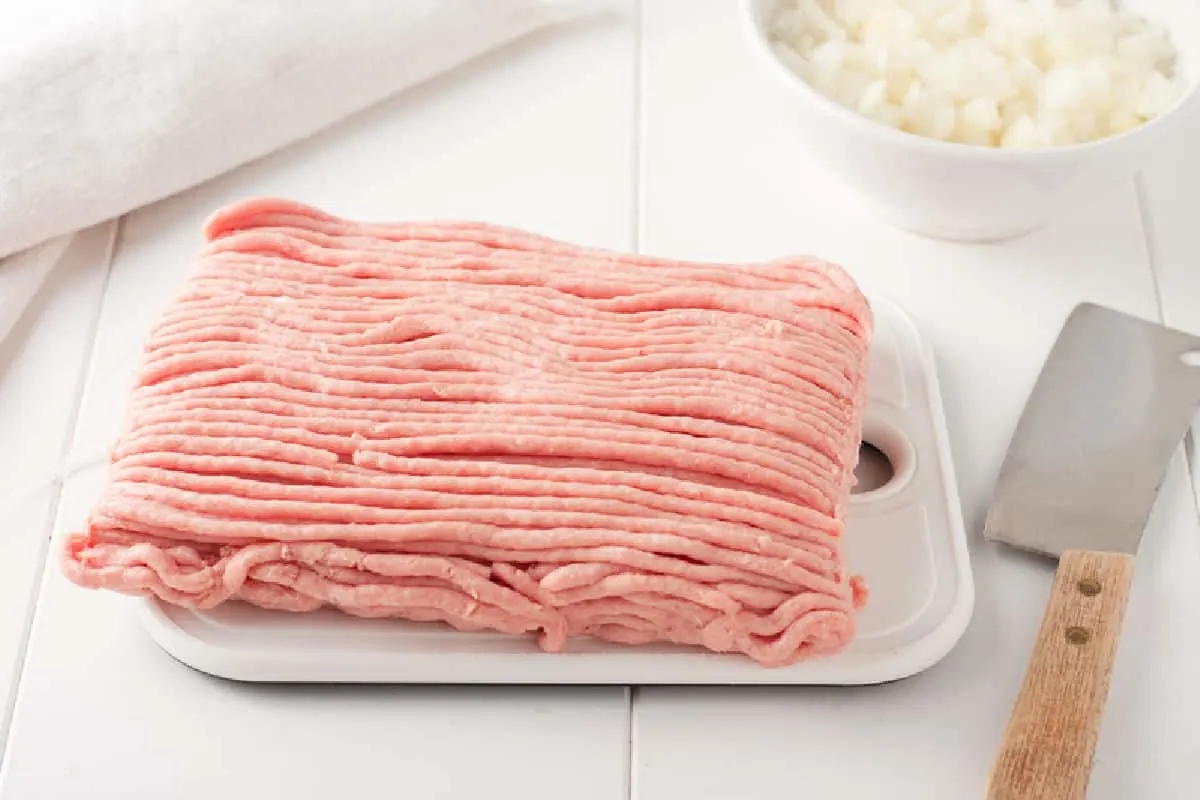 Is it OK to defrost ground turkey in the microwave?
Yes, it is okay to defrost ground turkey in the microwave. For the best results, use the defrost setting on the microwave or reduce the power level to 30%.
Each pound of frozen ground turkey will take about 2 minutes to defrost.
When defrosting ground turkey in the microwave, remove it from its original packaging and place it on a microwave safe plate.
Never microwave the turkey in the original packaging as it can melt or even catch fire.
It is also important to use a microwave safe dish that is large enough to catch the juices that drip from the turkey. Try to use a dish large enough so a 1-inch space remains around the ground meat.
Can I refreeze defrosted ground turkey?
Yes, but refreeze the leftover raw ground turkey immediately. After you thaw meat of any kind, leaving it at room temperature for more than two hours can push it into the danger zone for food poisoning.
The heat from the defrosting process causes bacteria to start growing immediately. Normal room temperatures also aid bacteria growth, so refreezing it as soon as possible will reduce the risk of food borne illness.
Similarly, it is important to cook the ground turkey you will be using as soon as possible to avoid bacteria growth.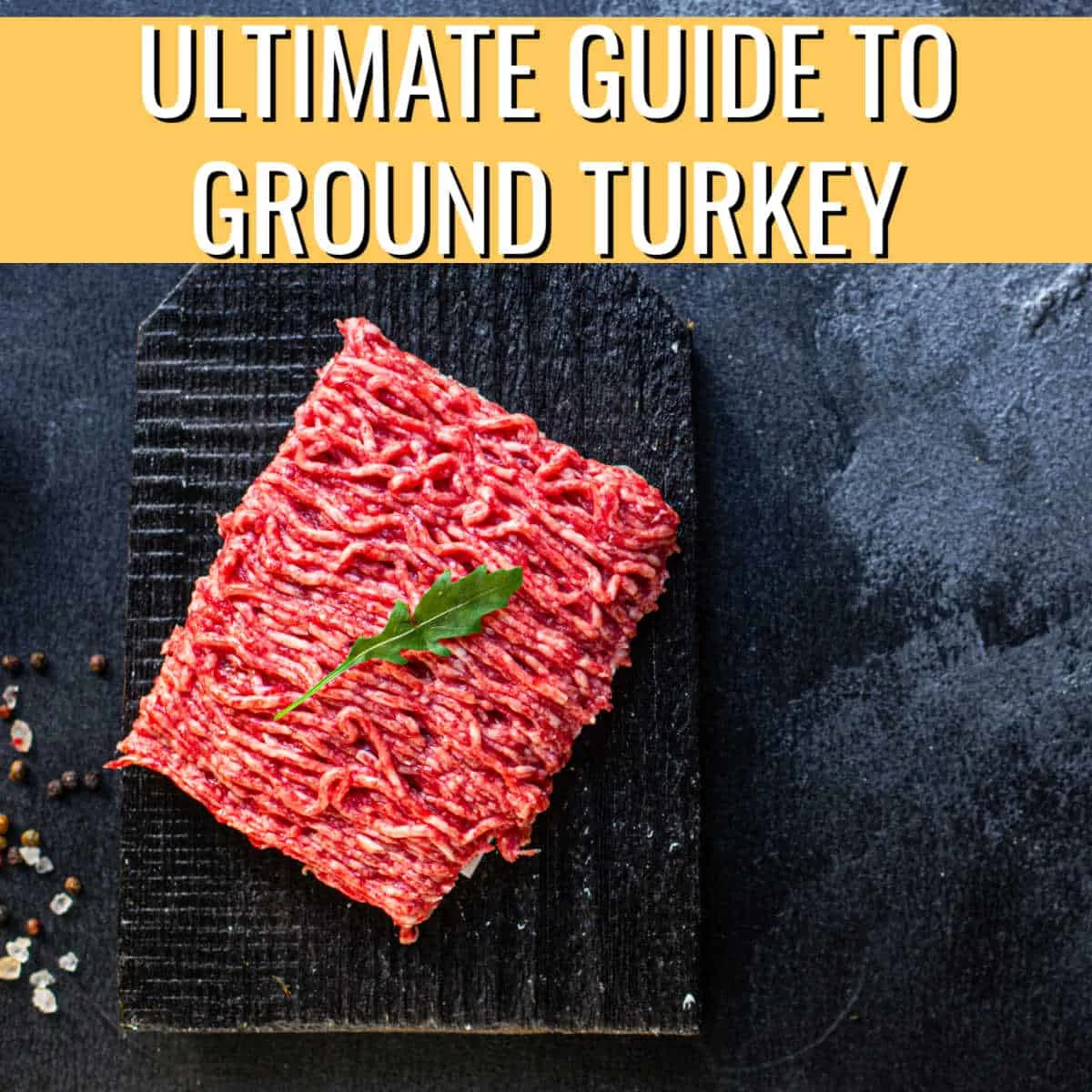 Looking for more information on storing and cooking with ground turkey? Check out my Ground Turkey Guide for all best tips and tricks!
More Kitchen Basics Articles
If you love this recipe as much as I do, please write a five-star review in the comment section below (or on Pinterest with the "tried it" button – you can now add pictures into reviews, too!), and be sure to help me share on facebook!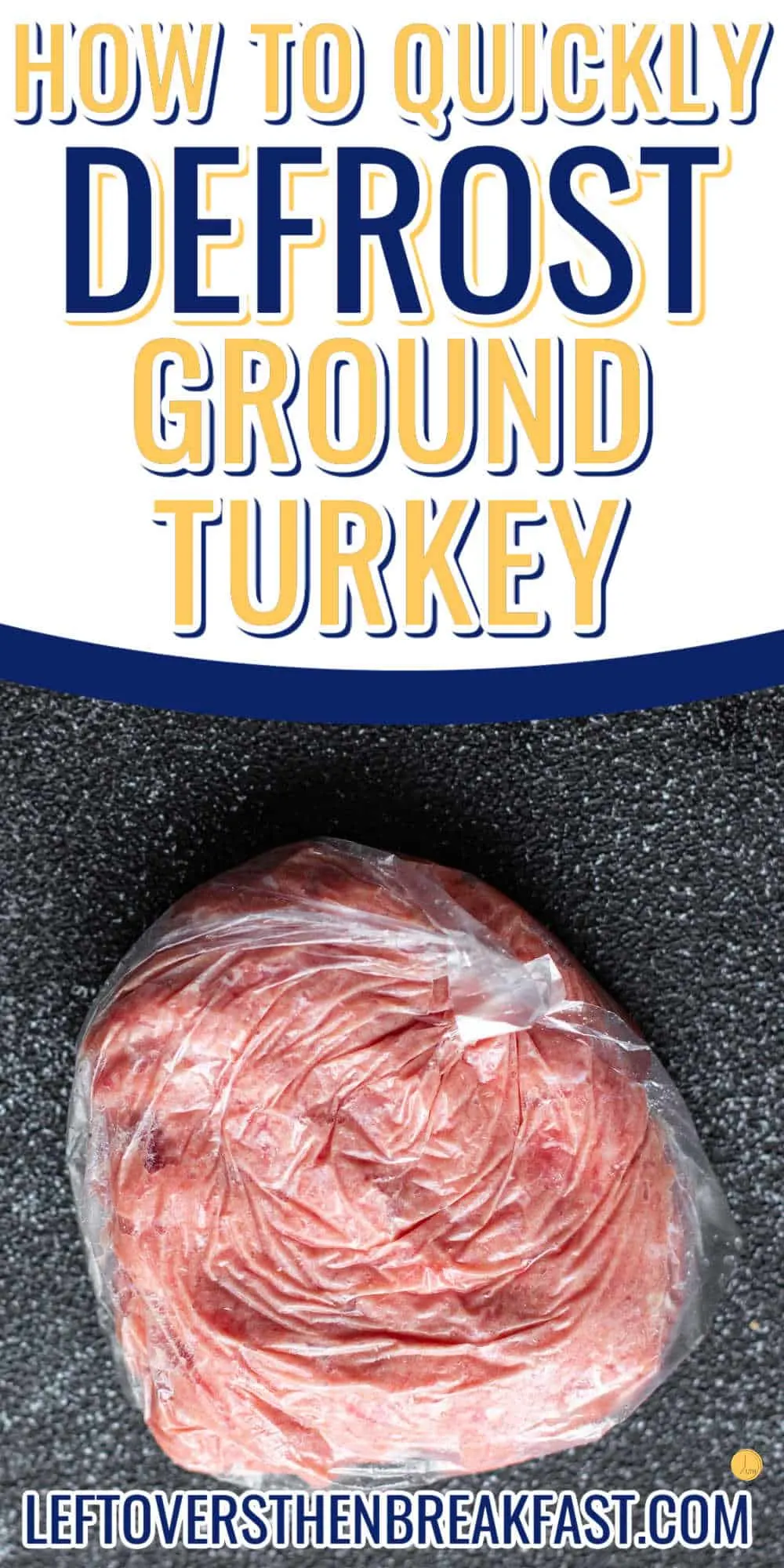 Easily thaw your ground turkey with any of these methods and it will be ready to add to any recipe!
LeftoversThenBreakfast.com. Content and photographs are copyright protected. Sharing of this recipe is both encourages and appreciated. Copying and/or pasting full recipes to any social media is strictly prohibited.