You picked up dinner at the grocery store, but you have a few more hours before you need to serve it – what's the best way to keep the whole rotisserie chicken warm and from dropping to room temperature? There are a few different ways to preserve your hot food, and to keep the entire chicken at a high temperature.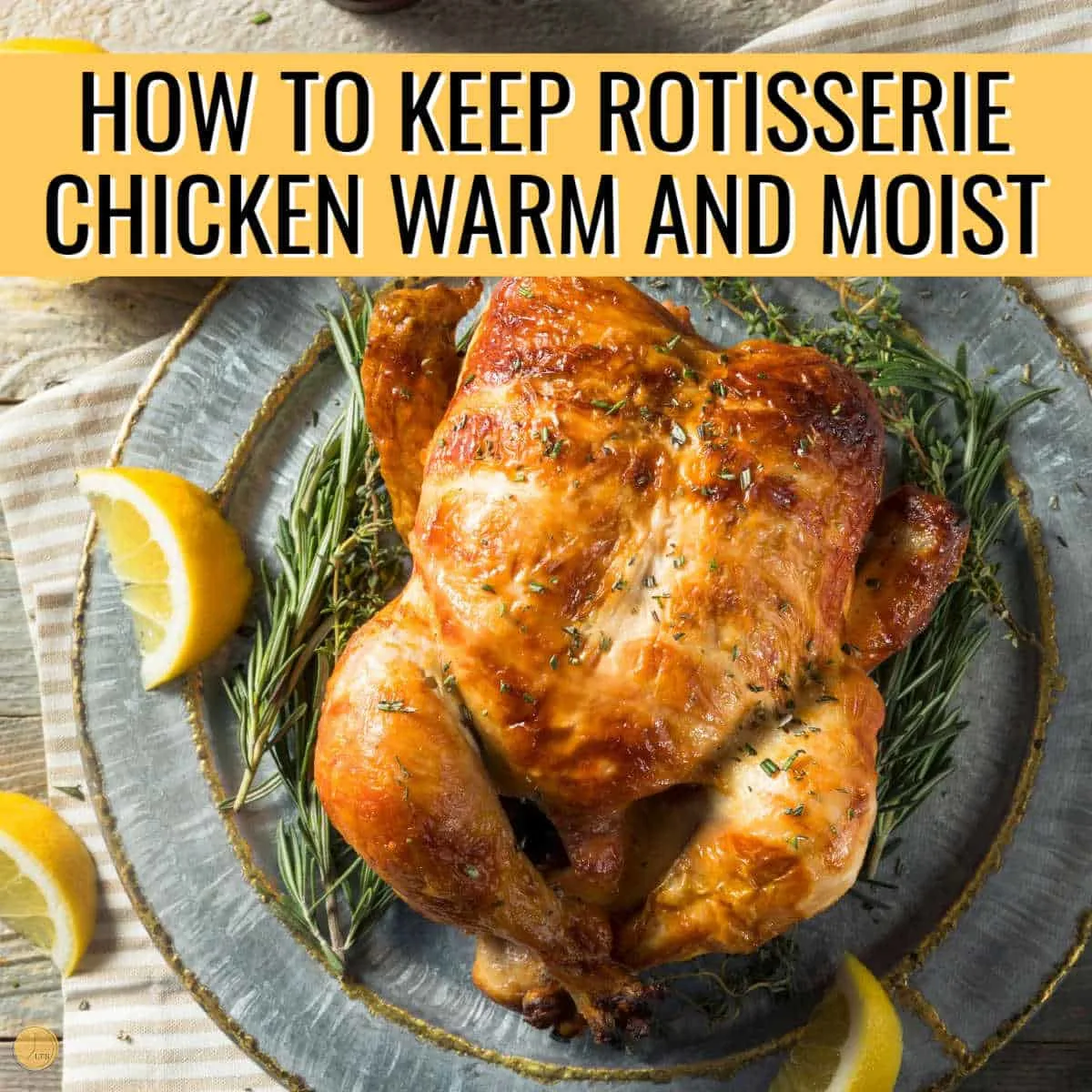 How To Keep A Rotisserie Chicken Warm
Hot rotisserie chicken can be a great option for a number of dishes, and bringing home a whole chicken is the best method for cutting down on prep time for your next meal.
Once you have the cooked rotisserie chicken home, is there an easy way to keep that juicy meat and crispy exterior?
The good news is that this step by step guide will show you an easy way to maintain the hot chicken for a few hours so that you can serve a warm plate to your family for dinner.
Since this is not raw chicken, you generally have around 4 hours once your chicken reaches room temperature to eat it.
Placing your chicken in a crock pot or slow cooker for up to 2 hours is the easiest way. This keeps the internal temperature between 145F and 165F.
Another easy way of maintaining the temperature of your chicken is using the oven. Place your whole chicken in a shallow container and cover with foil before placing in the oven.
The temperature should be between 140 and 165 degrees. Make sure to use a meat thermometer to keep a consistent internal temp.
For options that don't require heat, you can use a thermal or warming bag to keep the rotisserie chicken hot. Additionally, if it's small enough you can cover your moist chicken with foil. Then put it in the microwave (just don't turn it on!).
This post may contain affiliate links. As an Amazon Associate, I earn from qualifying purchases. Read my disclosure policy here.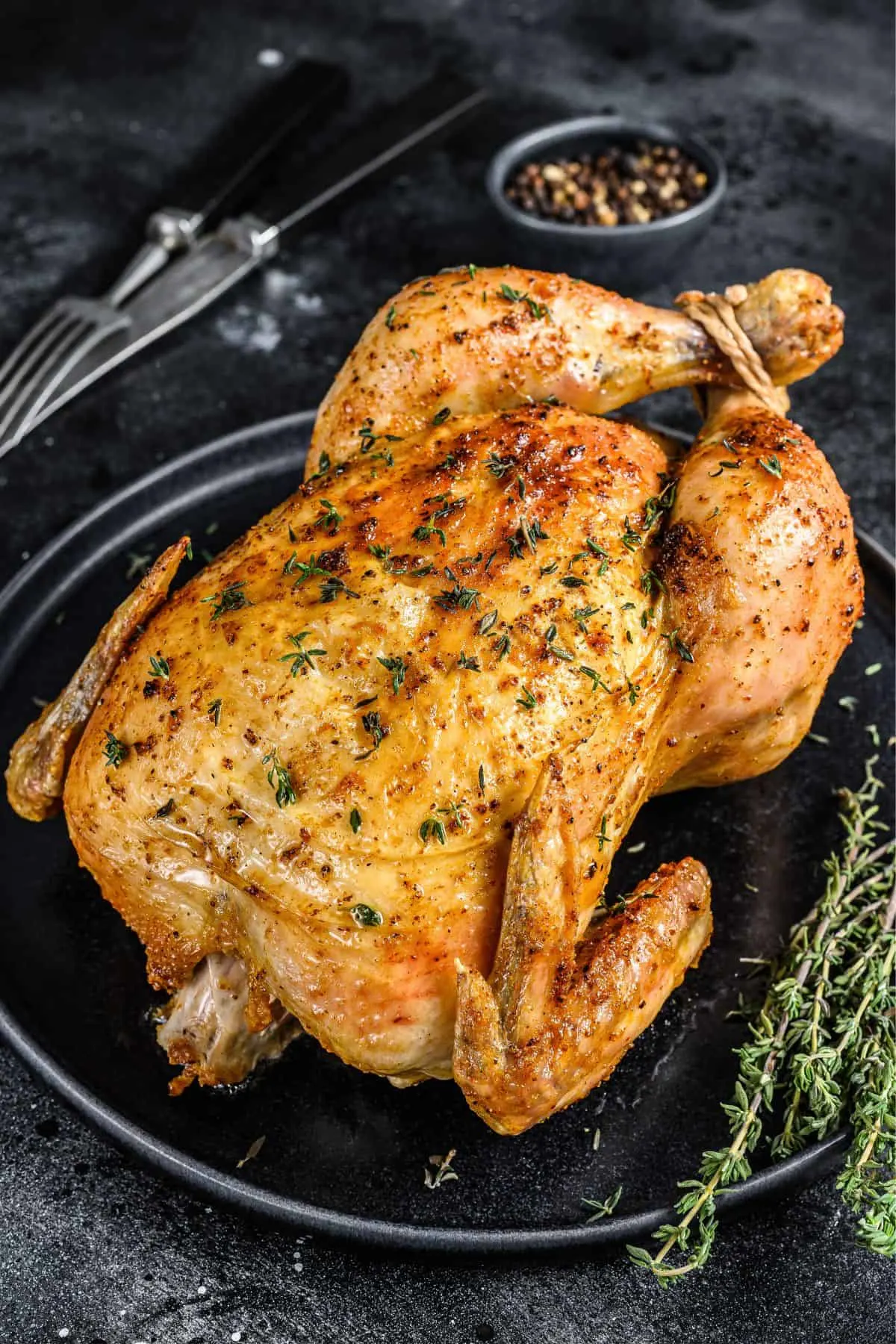 How Long Can I Keep A Rotisserie Chicken?
A great way to keep leftovers is to remove the roasted chicken from the bone and place in an airtight container. You can also use a sealable plastic bag.
Make sure to allow it to cool beforehand. If not, you will have very dry chicken and chicken skin when you try to reheat.
Stored properly, the shelf life of your leftover rotisserie chicken is up to 4 days, as any longer than this will leave you in the danger zone for food poisoning and foodborne illnesses.
If your chicken has been in the fridge for less than that and you notice a sour smell, immediately dispose of the remaining chicken meat.
Roast chicken pieces can also be stored in the freezer in heavy-duty freezer bags for up to 4 months.
How Do I Reheat My Leftover Chicken?
There are a few simple methods for reheating chicken. All of which will preserve that delicious rotisserie chicken taste while keeping the entire bird moist.
Microwave
The first great method is reheating on a microwave-safe plate. Cover loosely with a damp paper towel, and microwave for 2-3 minutes.
Oven
The oven is your best bet for getting back that crispy skin all over the whole bird. After placing white meat or dark meat into an oven-safe dish, add in a cup of chicken broth. Cover with heavy-duty aluminum foil, and place the baking dish in oven at 350F.
Depending on the size of the chicken the cooking method might change, so generally the chicken should take around 25 minutes to reheat.
For the best result, remove from the oven with oven mitts and take off the tin foil. Cook for another 5 to 10 minutes to crisp the chicken's skin.
Air Fryer
If you don't want to wait for the conventional oven, an air fryer is another great rotisserie method for reheating your chicken and still maintaining the best quality possible for small pieces.
Put your chicken roast into the air fryer basket and cook at 350F for a couple of minutes. Once heated thoroughly, remove from the hot air fryer and enjoy.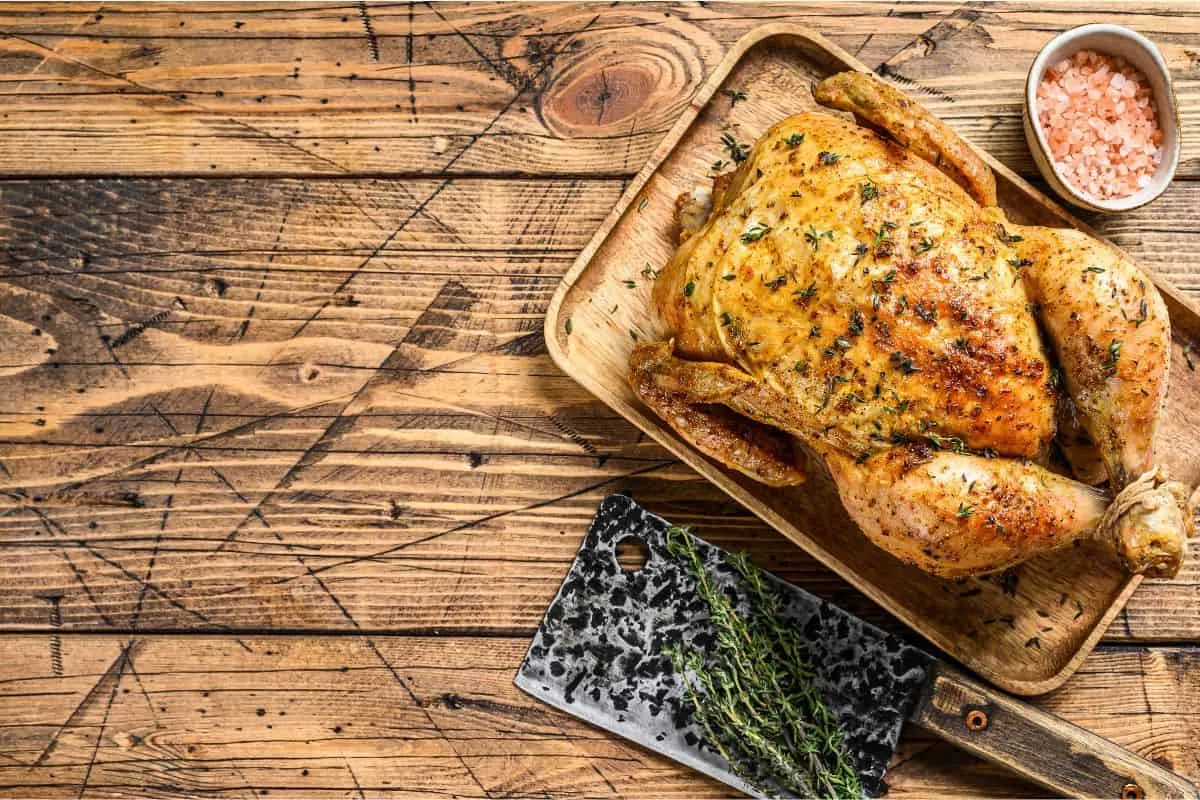 Instant Pot
Using the instant pot or a slow cooker crock pot is one of the easiest ways to reheat chicken, as it provides direct heat. It can be placed into your Instant Pot on any lower setting, depending on how fast you want to reheat it.
Leave until warmed all the way through, and you're ready to enjoy rotisserie chicken, southern living style!
Frying Pan
If you love crisp skin but don't want to use a rotisserie oven or a rotisserie spit, you can get the same effect using a frying pan. On medium heat, add your chicken to your frying pan with a bit of olive oil.
Cook until heated all the way through and the outside skin begins to get crunchy. The best tip for this way of reheating is not to use too much oil, as this can cause the skin to get too soggy.
More Kitchen Tips
If you love this recipe as much as I do, please write a five-star review in the comment section below (or on Pinterest with the "tried it" button – you can now add pictures into reviews, too!), and be sure to help me share on facebook!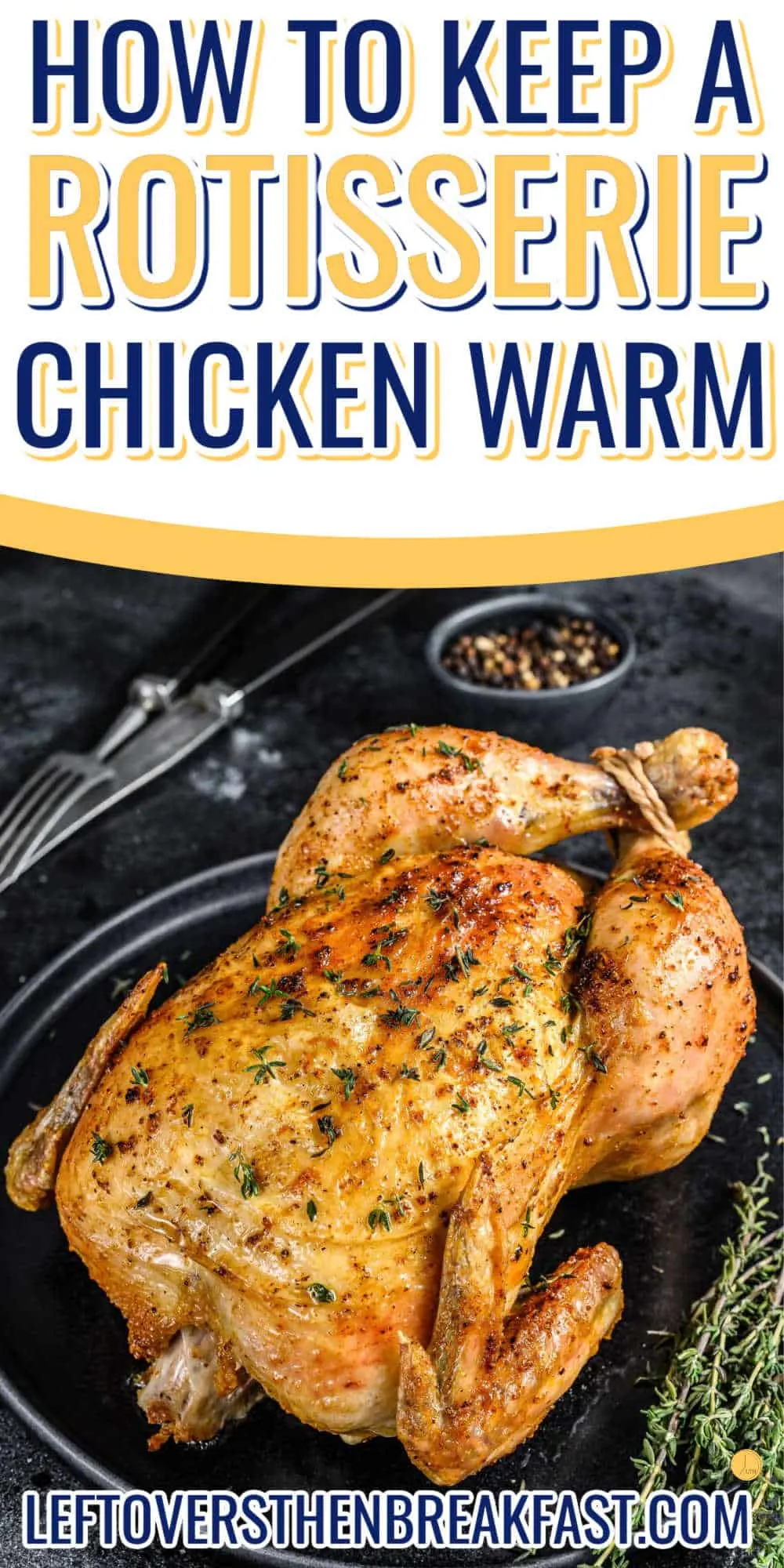 After picking up a hot dish from your local store (I personally love the Costco rotisserie chicken), you've finally found the answer to your question, "What are the best practices to keep this rotisserie chicken warm until dinnertime?".
Whether you're one of my home cooks who made side dishes like green beans and brussels sprouts to go with this, or you grabbed a few pre-made sides like a green salad and mac & cheese to help you save on time, rotisserie chicken is one of the quickest ways to cut down on meal prep and still ensure a flavorful dinner.
Uses for Rotisserie Chicken
LeftoversThenBreakfast.com. Content and photographs are copyright protected. Sharing of this recipe is both encourages and appreciated. Copying and/or pasting full recipes to any social media is strictly prohibited.