I love using ground turkey as a substitute for ground beef because it is a leaner alternative to red meat. At the same time, nothing beats the juicy taste of a beef burger. Read on for tips on how to make ground turkey taste like ground beef.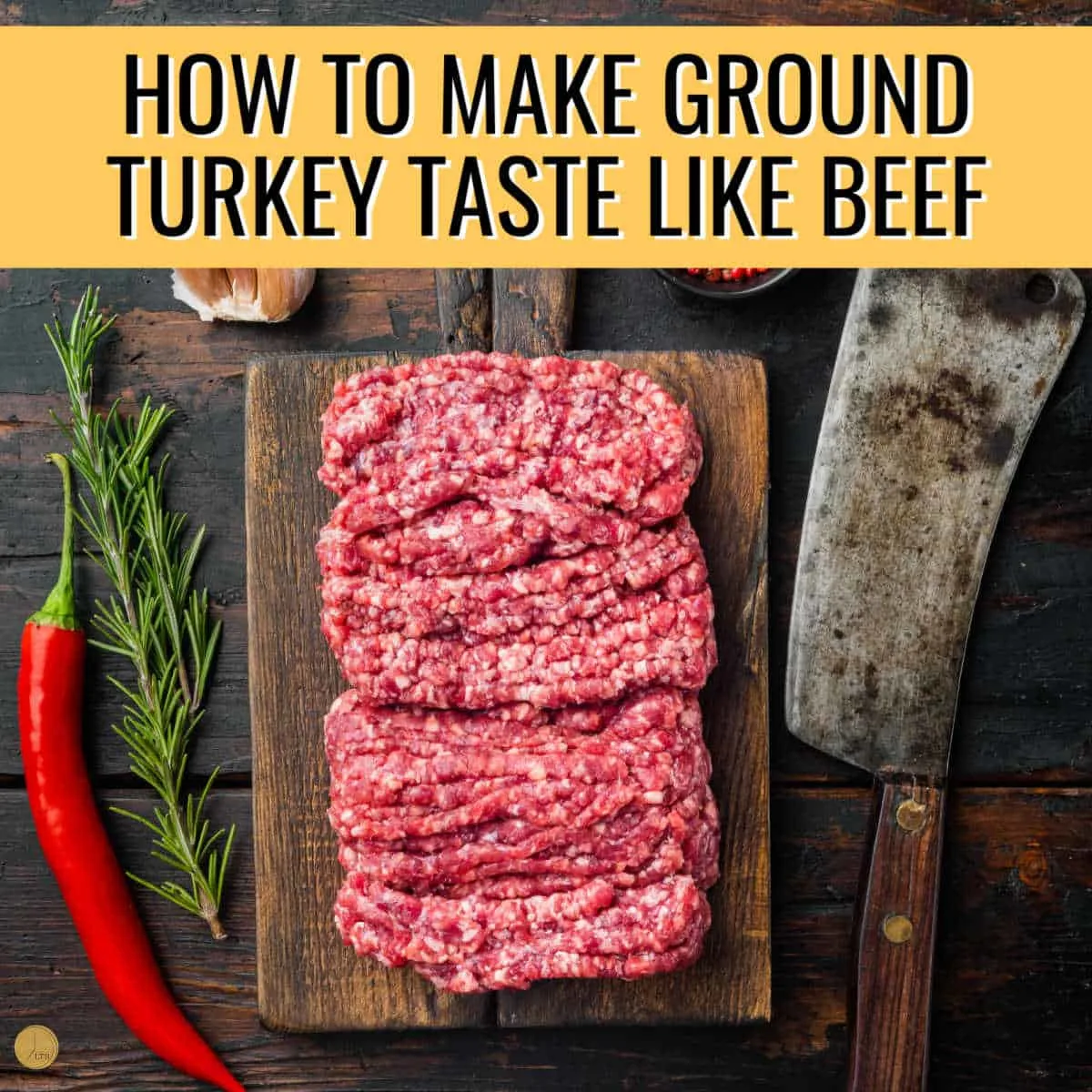 Though lean ground turkey might have a lower fat content that is beneficial to my health, my taste buds miss the taste of ground beef. Luckily there are many ways to make ground turkey taste like beef!
Use it in this Ground Beef Casserole and see if you can taste the difference.
How do I make ground turkey taste better?
If you are used to the taste of ground beef, you might find that ground turkey tastes a bit different from what you are used to.
To make ground turkey taste better, start by adding salt and pepper to the ground meat. Also, consider adding garlic powder and onion powder for a pungent flavor.
Cooking ground turkey can also impact its flavor. You'll know that the ground turkey is fully cooked when its internal temperature reaches 165 degrees Fahrenheit.
Undercooking the meat could result in illness, but overcooking it is not good either. Overcooking will make the turkey crumbly.
Cooking the ground turkey at the right temperature will keep the turkey moist and safe to eat.
Does ground turkey taste like hamburger meat?
A turkey burger does not taste like a beef burger because ground beef has more fat content. You can, however, use similar seasonings to emulate the way burgers taste.
Some seasonings to use in ground turkey to make it taste like hamburger meat include Worcestershire sauce, onion powder, garlic powder, salt, and black pepper.
These are all ingredients that are often used to season hamburger meat, so using them to season your ground turkey will help it taste more like how a burger tastes.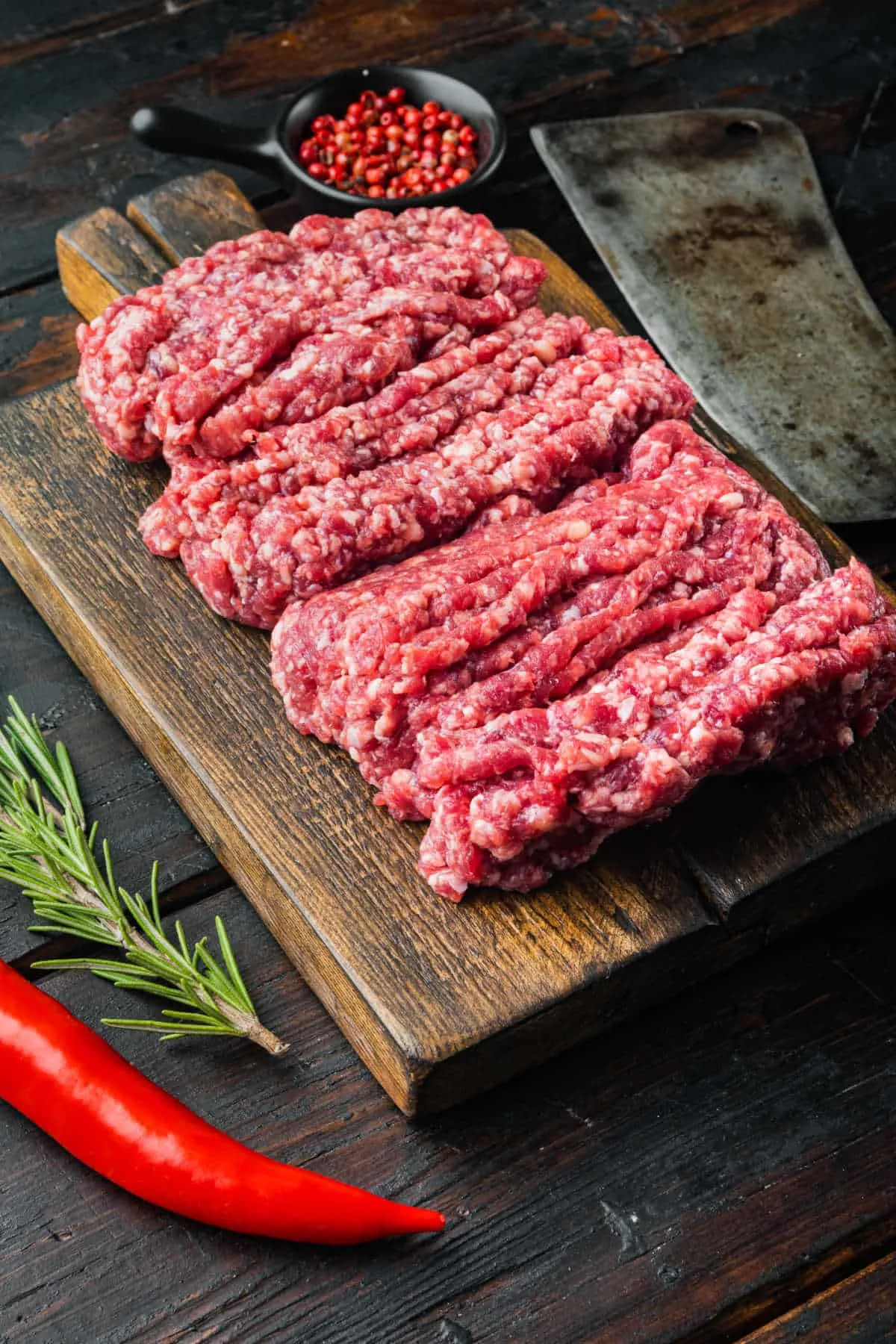 Does ground turkey taste the same as beef?
Ground turkey does not taste the same as beef. The flavor of this ground meat is leaner because it does not have as much fat as beef.
Some may describe ground turkey as being more bland, but its mild flavor also means it pairs nicely with a variety of herbs and spices.
Adding garlic and onion powder will add a punch of flavor. If you want to add some spice to your ground turkey, experiment with adding chili powder into the meat.
If you are really missing that beefy flavor, dissolve a cube of beef bouillon into 2-3 tablespoons of boiling water. Then, incorporate the mixture into the ground turkey.
This technique satisfies the desire for that beef flavor while keeping the health benefits of using ground turkey.
Another way to imitate the flavor of ground beef is by mixing worcestershire sauce into the ground turkey.
Not only will the sauce help the ground turkey taste more like ground beef, but it will also help keep the ground turkey moist.
Since turkey is leaner, it has a tendency to dry out faster than beef. Adding worcestershire sauce will counteract that and keep the turkey moist like beef.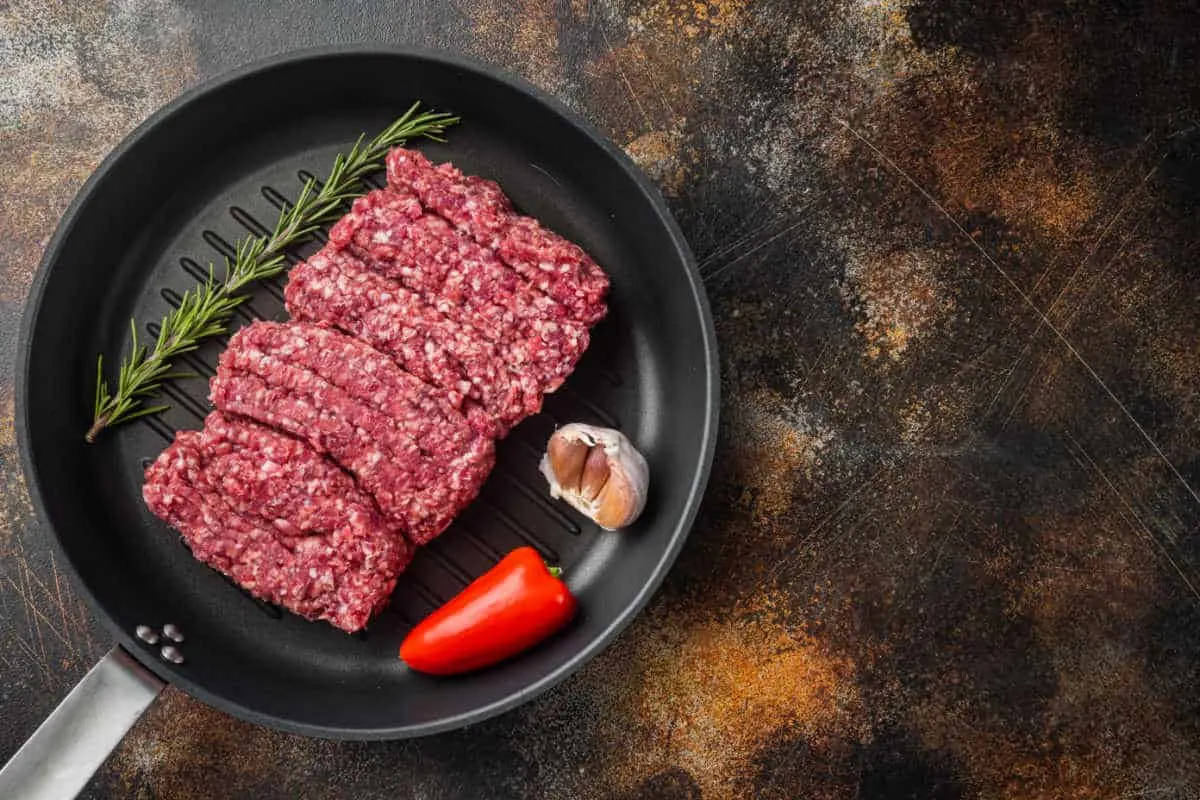 How do you make ground turkey look like ground beef?
When the meat is raw, ground turkey and ground beef look very similar. They are both pinkish or red in color.
Once they are cooked, though, they have very different appearances. Cooked ground beef has a deep brown color. Cooked ground turkey, on the other hand, is much paler and appears whitish or light brown in color.
Without seasoning, ground beef and ground turkey will look different after being cooked. To make ground turkey look more like ground beef, you can add worcestershire sauce.
The dark color of Worcestershire sauce will make the meat look darker.
Using Worcestershire sauce won't make ground turkey look identical to ground beef, but it will help it take on some of the appearances of ground beef.
Worcestershire sauce will also give the ground turkey a similar flavor to ground beef.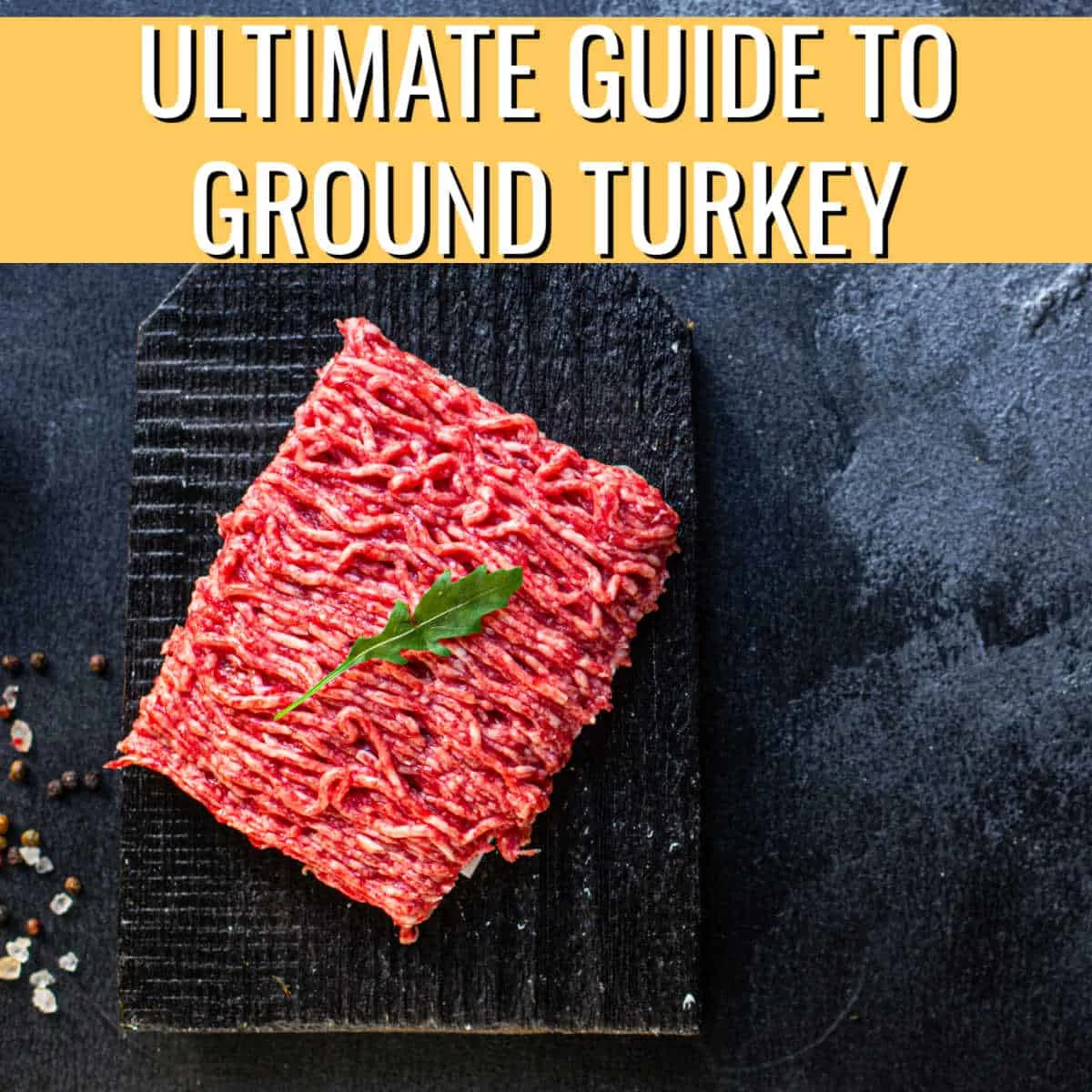 Looking for more information on storing and cooking with ground turkey? Check out my Ground Turkey Guide for all best tips and tricks!
More Ground Turkey Articles
If you love this recipe as much as I do, please write a five-star review in the comment section below (or on Pinterest with the "tried it" button – you can now add pictures into reviews, too!), and be sure to help me share on facebook!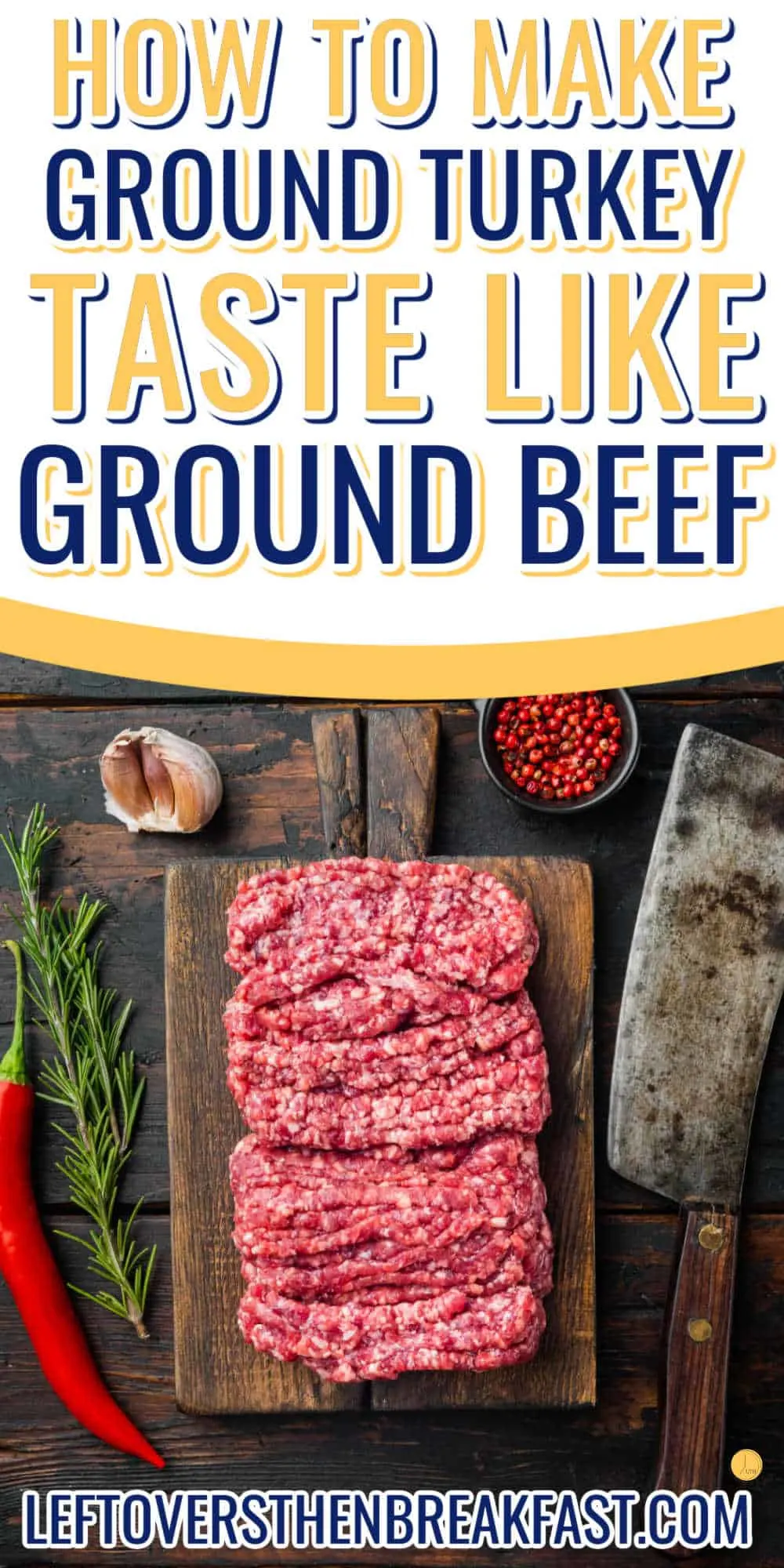 No matter how you season or prepare it, ground turkey is a versatile staple to so many meals. It is also a great substitute for ground beef. If you're not quite ready to give up that juicy beef flavor, hopefully, these tips will help you imitate that flavor while still eating lean!
LeftoversThenBreakfast.com. Content and photographs are copyright protected. Sharing of this recipe is both encourages and appreciated. Copying and/or pasting full recipes to any social media is strictly prohibited.