Need to know how to tell if your ground turkey is bad? Ground turkey does have a decent shelf life, but like all packaged meats, better safe than sorry. So, despite all your best efforts to store it correctly, sometimes you just have to make to toss it. Here are some tips to help!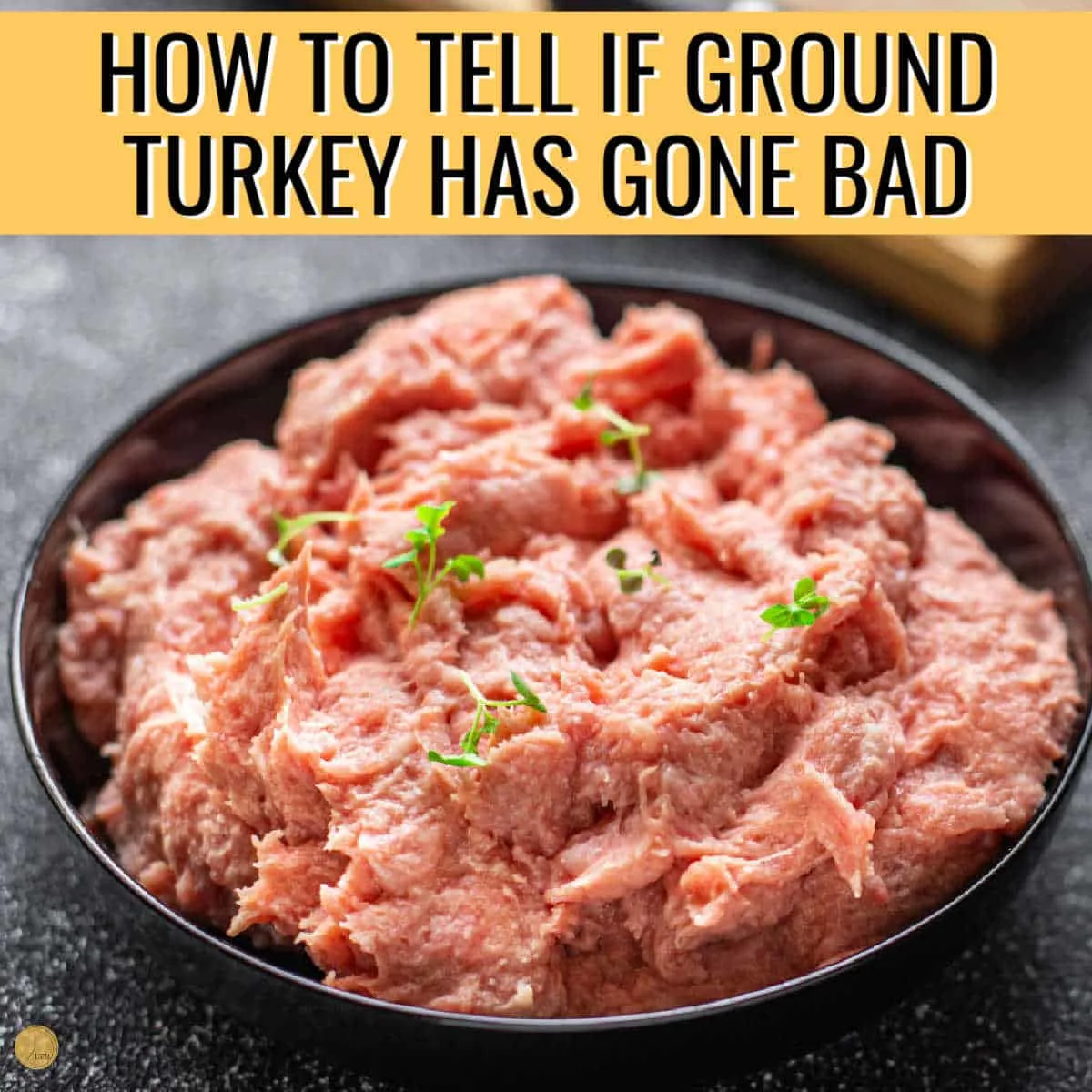 Signs When It Is Bad
There are a few tell-tale signs that will let you know if your meat has gone bad. And by all means, trust your gut. And your nose!
If it has any sort of smell, then it is not ok to eat. Raw turkey doesn't smell.
When the texture becomes slimy in any way, then don't hesitate to toss it.
If the color changes from light pink or beige to grey, then best not to eat it either.
Follow these simple suggestions and you can feel safe eating it.
This post may contain affiliate links. As an Amazon Associate, I earn from qualifying purchases. Read my disclosure policy here.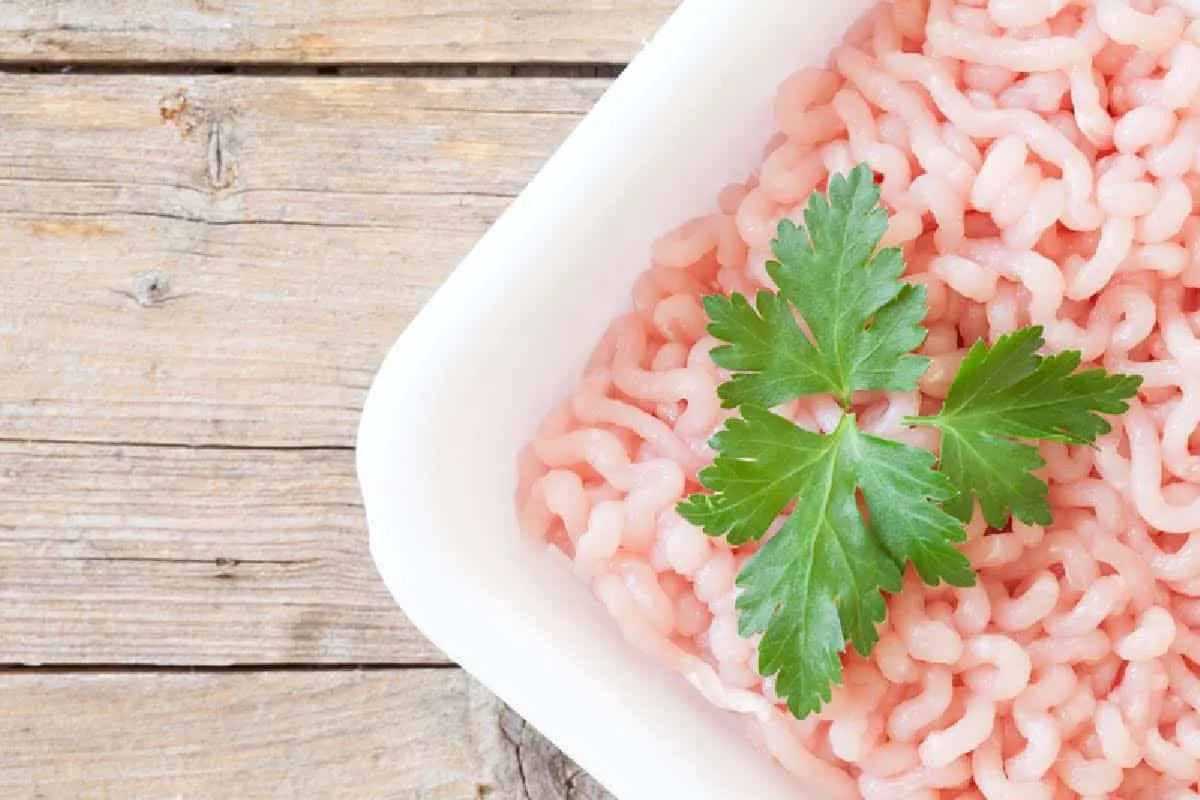 What color should raw turkey be?
The freshest raw ground turkey has a light pink color or very lightly beige color depending on the type of meat. Keep that in mind.
The color tells you just as much as the smell if the turkey has spoiled. If the turkey turns greyish or develops any sort of slimy quality, then time to toss.
Is it ok if the turkey has a smell?
Fresh turkey really doesn't have much of a smell to it at all. If anything, it has a lack of smell, just like extremely fresh white meat fish.
So, if you are able to smell any sort of smell, most importantly a sour smell, then that means it is on the downward slide from actually being fresh. In this case, you are best off not eating it.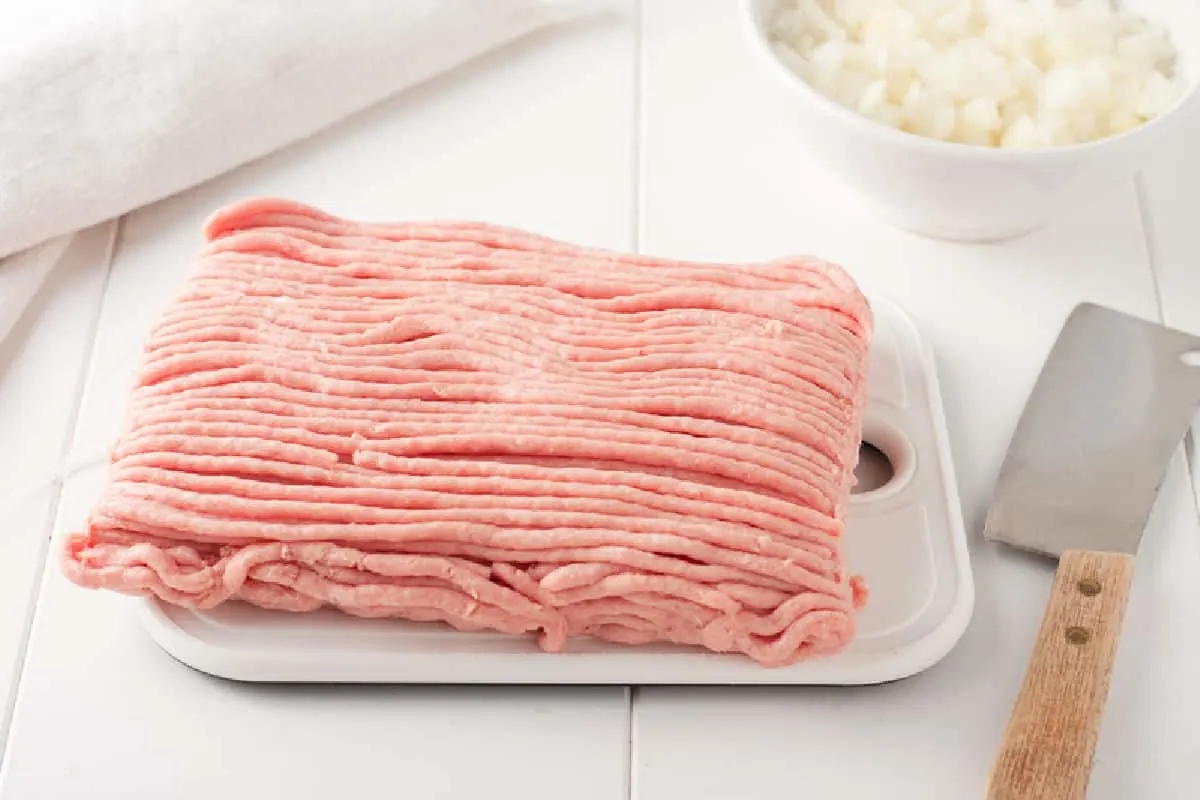 What happens if you eat bad turkey?
Ground turkey is susceptible to the sort of issues that chicken and pork are notorious for. Ground meat should always be used quickly if it is raw. If you don't plan to use it in the very near future, then make sure to freeze the unused portions immediately.
If by chance you do ingest bad ground turkey, and you feel any sort of stomach issues, then make sure to contact a care provider asap. Don't mess with food poisoning. Symptoms of food poisoning include fever, chills, stomach cramps, diarrhea, and nausea. Seek immediate medical attention!
Tips for Storing Turkey so it doesn't Go Bad
Store it in the refrigerator as soon as you bring it home.
Keep it cold and do not let it come to room temperature unless you are cooking it right then.
If you are not using it within a day or two, I recommend freezing it in a freezer safe bag to avoid freezer burn.
Frozen ground turkey will last more than a a month in the freezer.
If you buy in bulk, cook the turkey in large batches. Store cooked it in portions perfect for soup and casseroles to make meal prep super easy! I do this with turkey, chicken, and beef when it goes on sale!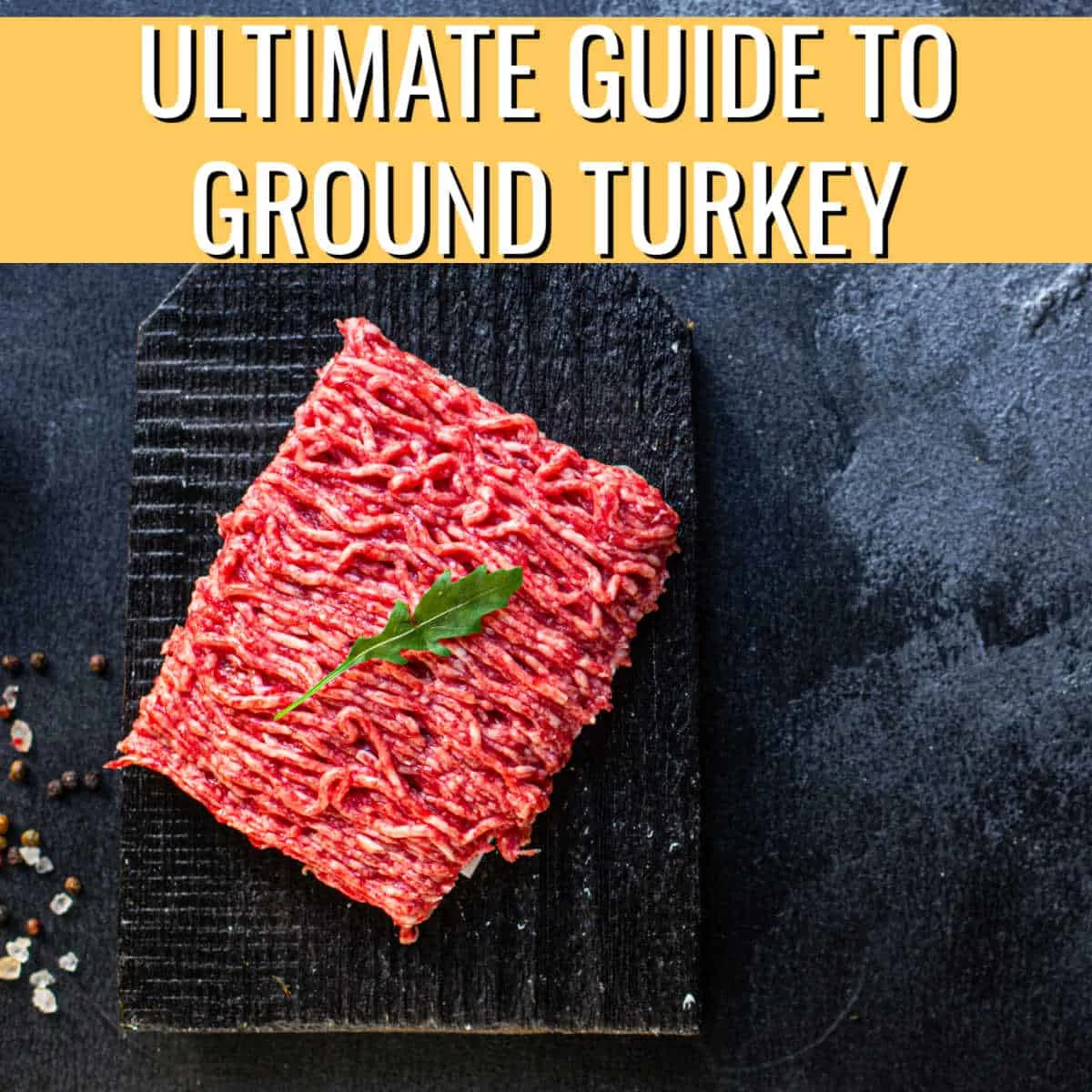 Looking for more information on storing and cooking with ground turkey? Check out my Ground Turkey Guide for all best tips and tricks!
Additional Questions
If you love this recipe as much as I do, please write a five-star review in the comment section below (or on Pinterest with the "tried it" button – you can now add pictures into reviews, too!), and be sure to help me share on facebook!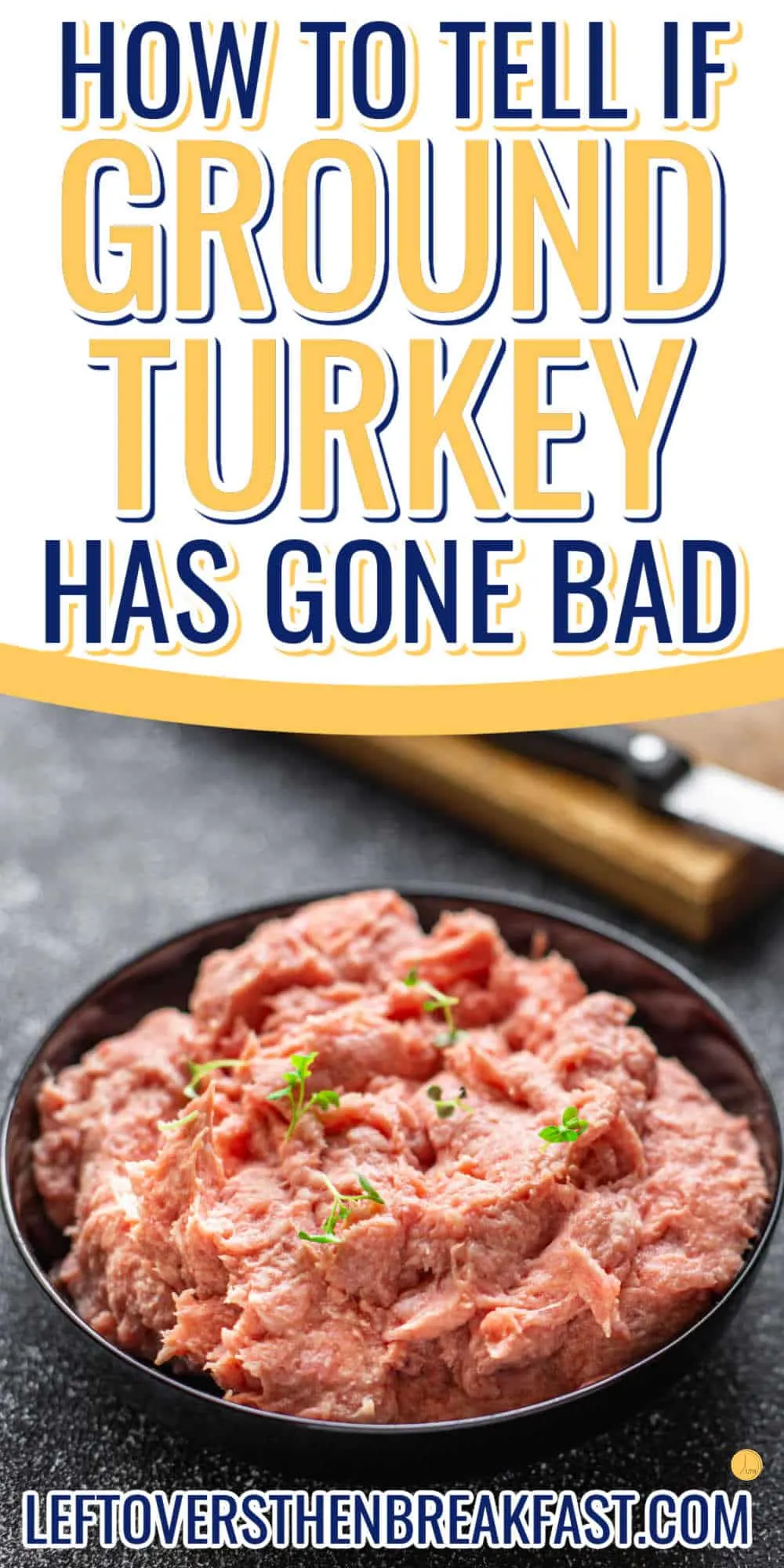 Turkey Recipes To Keep Your Turkey From Going Bad
Here are some handy recipes to refer to so you can use up all that fresh ground turkey! (Substitute turkey for beef in any of these)
LeftoversThenBreakfast.com. Content and photographs are copyright protected. Sharing of this recipe is both encourages and appreciated. Copying and/or pasting full recipes to any social media is strictly prohibited.