Ground turkey is lean, delicious, easy to cook, and one of the best culinary substitutions out there! Not only does it freeze well, it's flavor is mild so you can use it in a variety of recipes. Check out this Guide to Ground Turkey and learn tips and tricks for storage and cooking with it.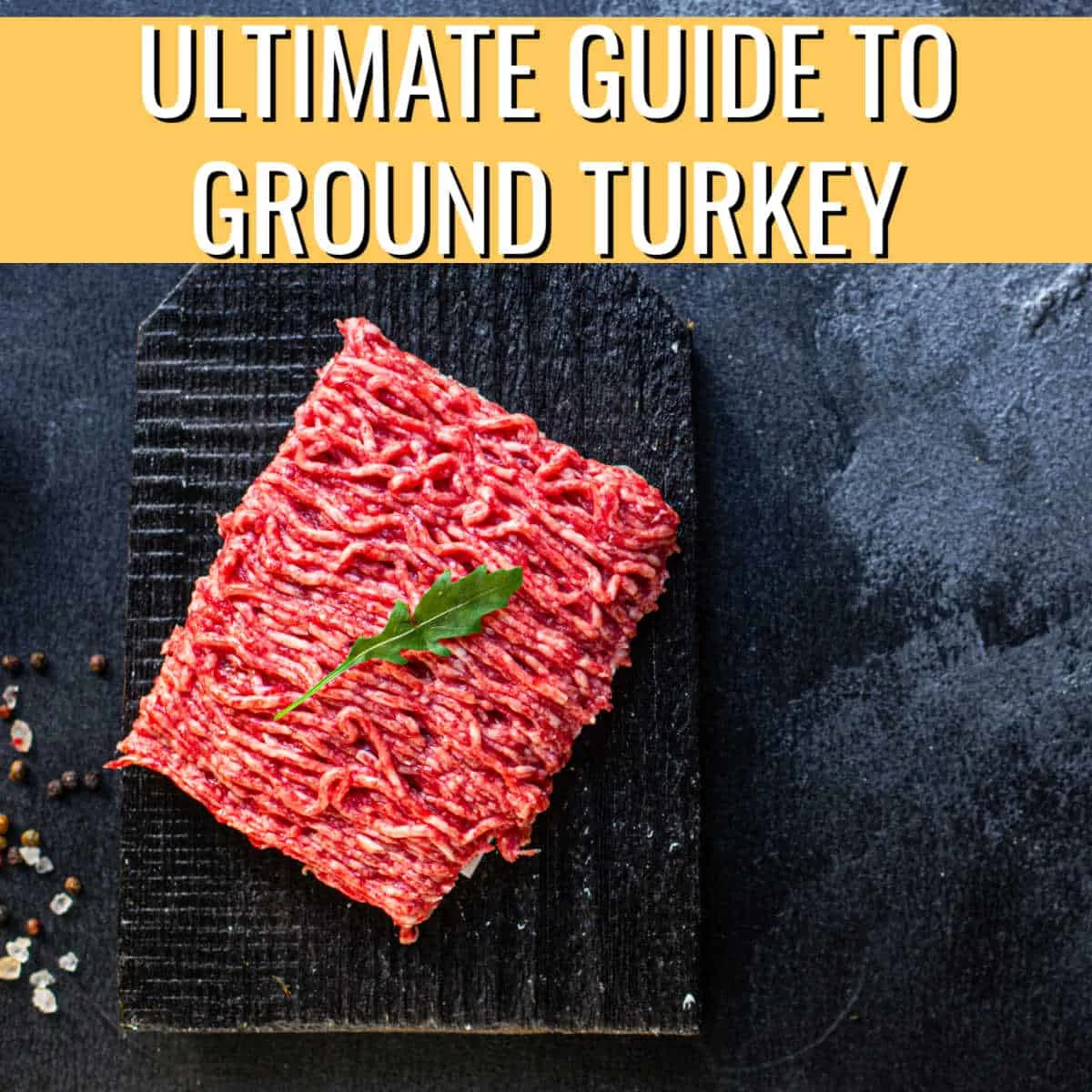 Ground Turkey
I love ground turkey! For many years after I started cooking, I was adamant about not using it because I thought it would be "cheating" somehow. But now that I am older, and wiser, and of course looking after my health better, I am using it more often.
It's versatile, easy to work with, and lasts a long time. Plus I can substitute it in a variety of easy dinner recipes and no one can even tell!
If you want to start cooking more with ground turkey, or just have a few questions about storage and how to handle it, keep reading! I am answering all your culinary questions.
This post may contain affiliate links. As an Amazon Associate, I earn from qualifying purchases. Read my disclosure policy here.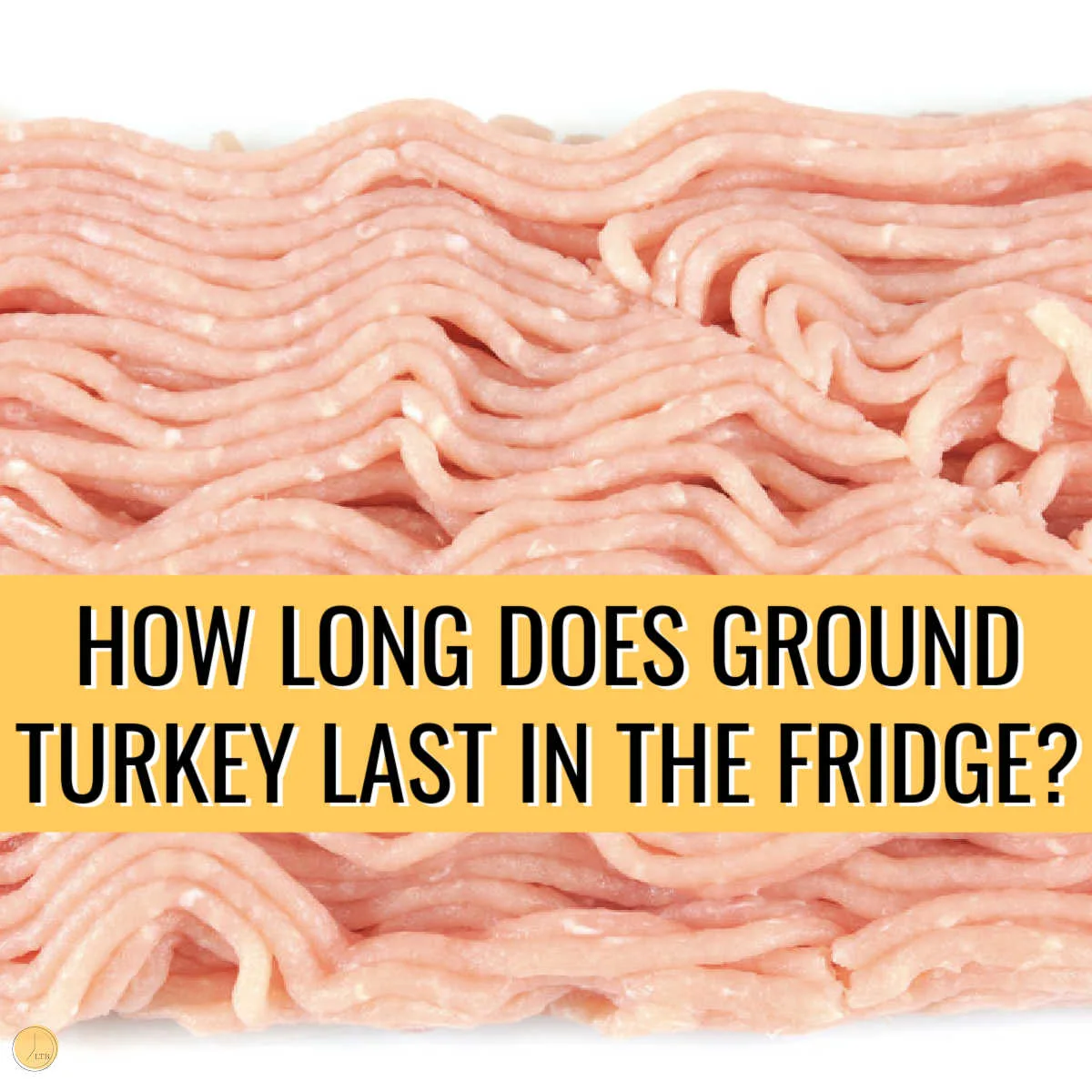 How long does ground turkey last?
If you buy it fresh and keep it in the original packaging, it will last 2-3 days in the fridge. But always check the sell by date to see. The turkey should be good for 2-3 days past that date.
Check out this post on storing ground turkey for all the answers!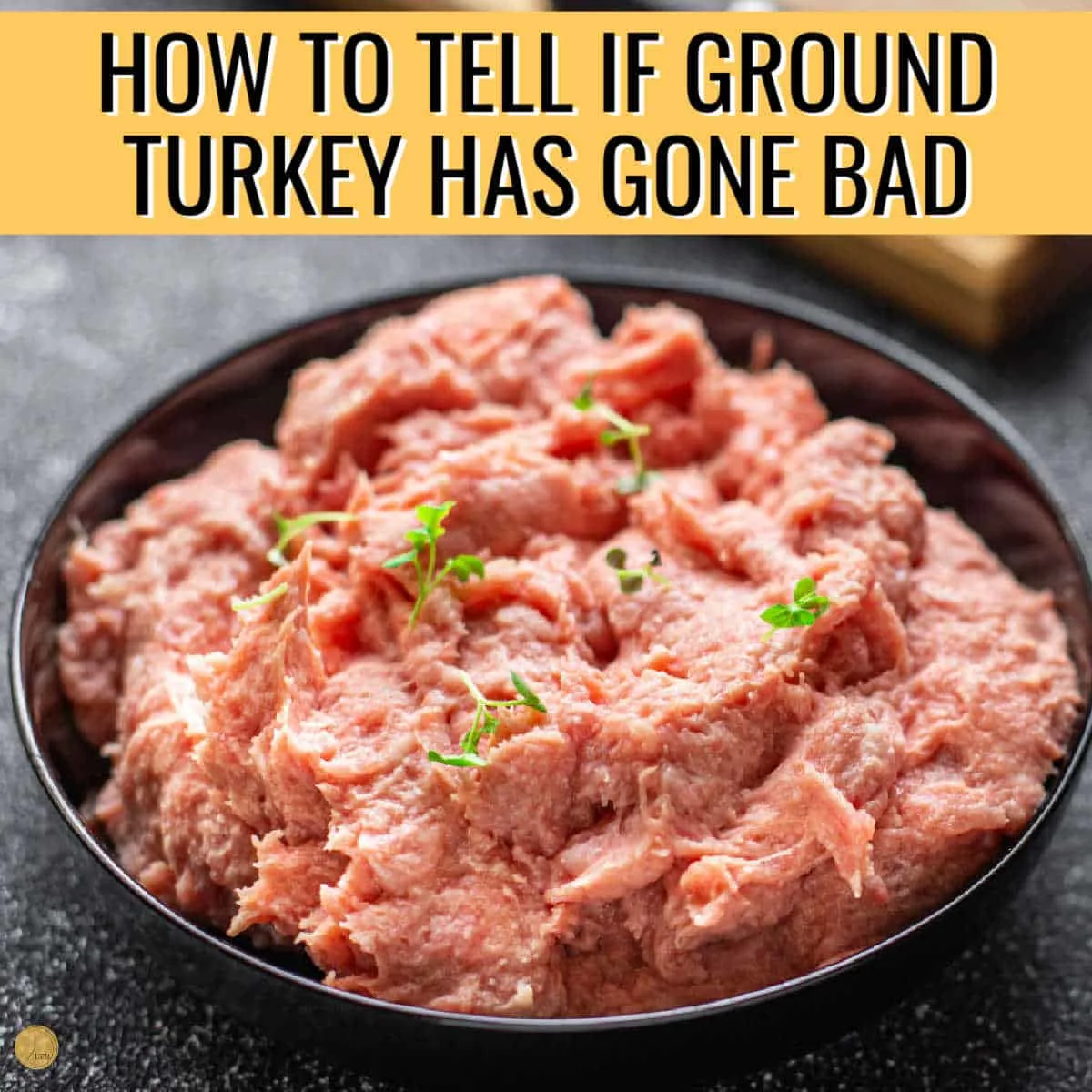 How to Tell if Ground Turkey is Bad
Always go with your gut on this one! If you have doubts, throw it out. But if everything seems ok, be sure to check for any off smells, slimy texture or feel, and see if the color is still light pink.
Check out all the signs that your turkey is not fit to cook with in this post.
Looking for more leftover worthy dishes? Follow LTB on Pinterest and pin to a board!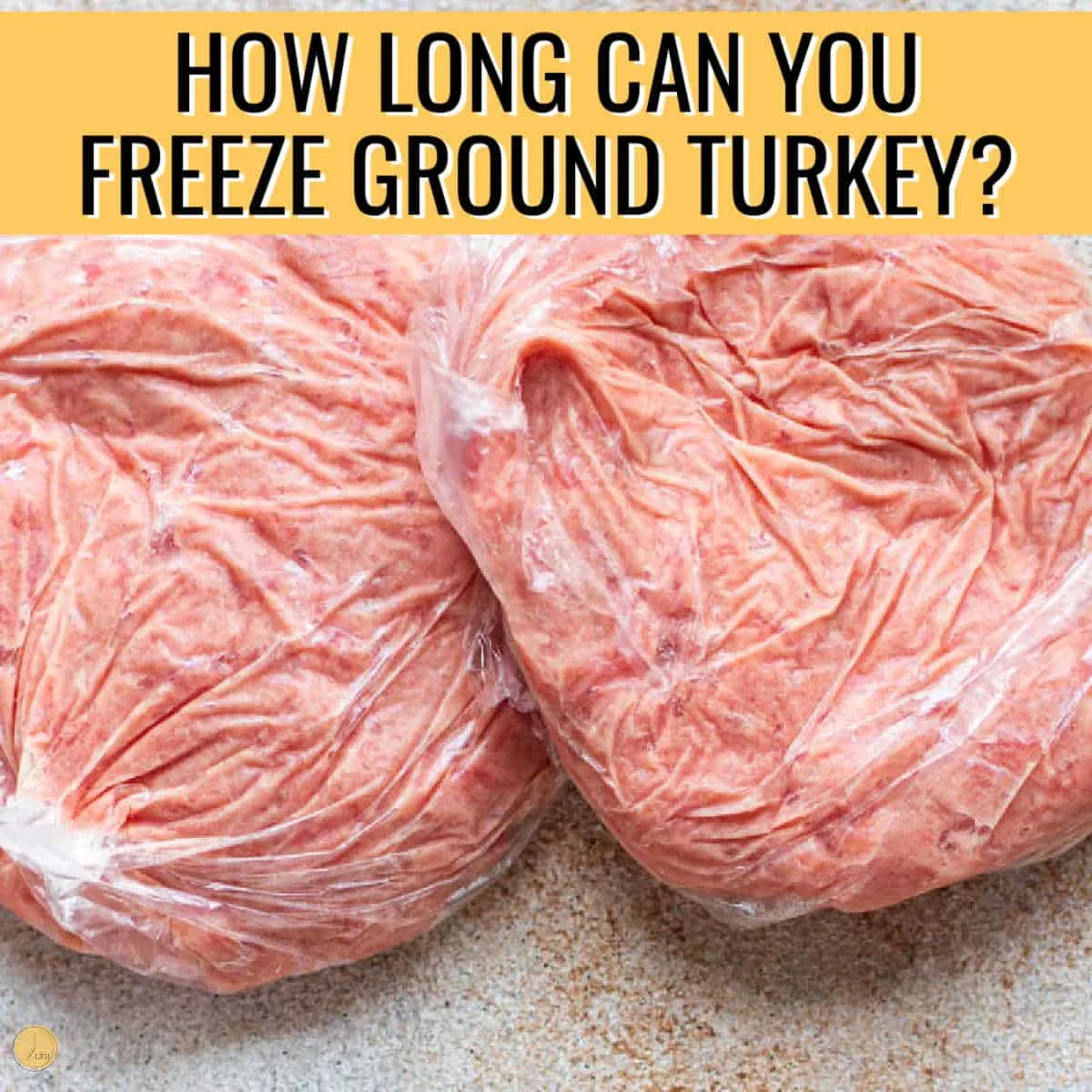 How long can you freeze ground turkey?
The great thing about this is that it lasts a while! I buy mine in bulk and portion it out because I can keep it for 3-4 months in the freezer. Be sure to portion it, seal it in freezer safe bags or containers. Remove as much air as possible using a vacuum sealer.
Label and date it so you know what it is later on when you are rummaging around in the back of the freezer looking for something for dinner!
Want some tips and tricks to freeze ground turkey, read this article.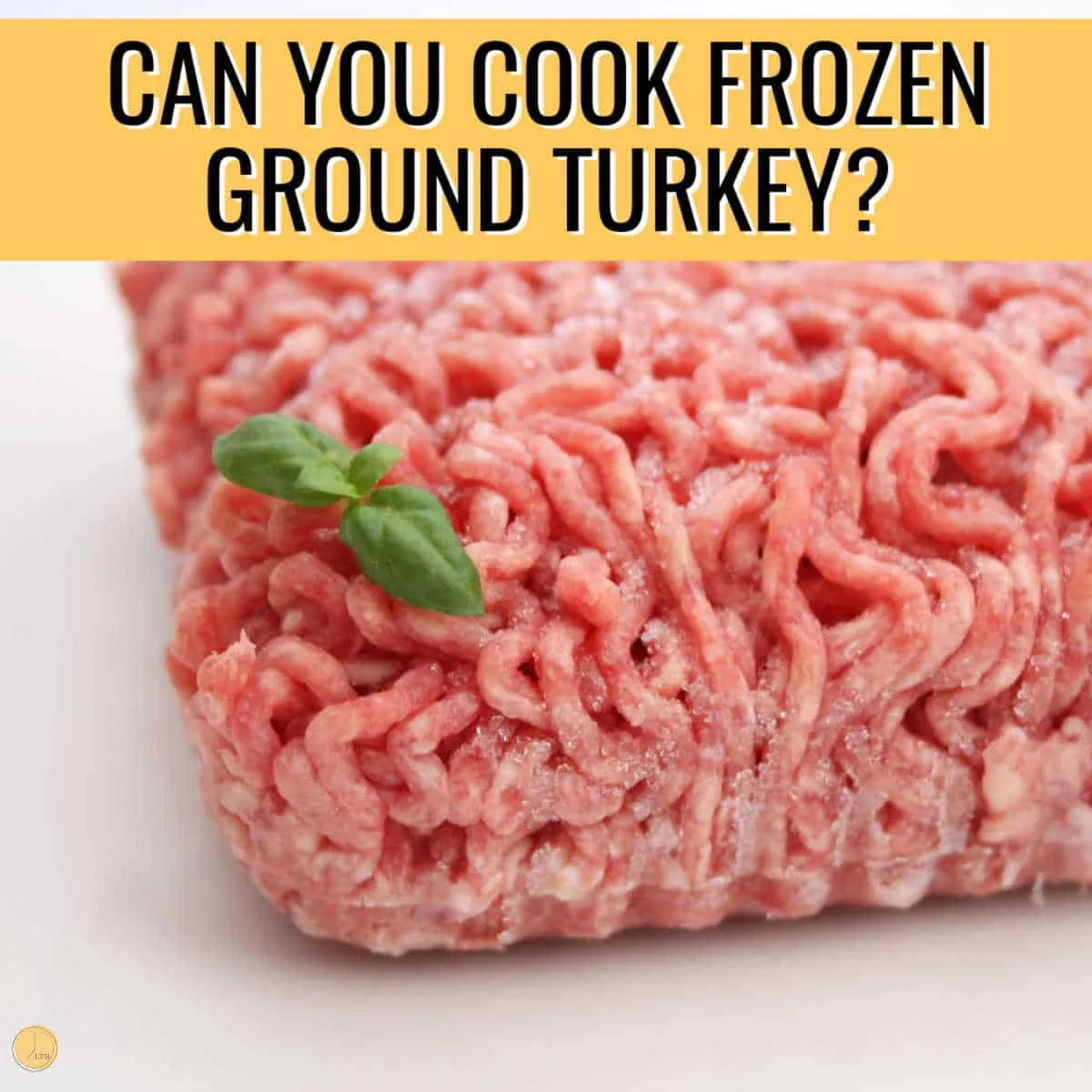 Can you cook frozen ground turkey?
If you are late pulling something out for dinner, you might be wondering if you can cook your frozen ground turkey without thawing it first. It really depends on the recipe you are using.
For soups and casseroles you most certainly can. The final recipe uses small pieces so starting from frozen is ok. If you are making turkey meatballs, turkey meatloaf, or turkey burgers where the final shape is important, then I would thaw if first.
Read more on cooking frozen ground turkey here.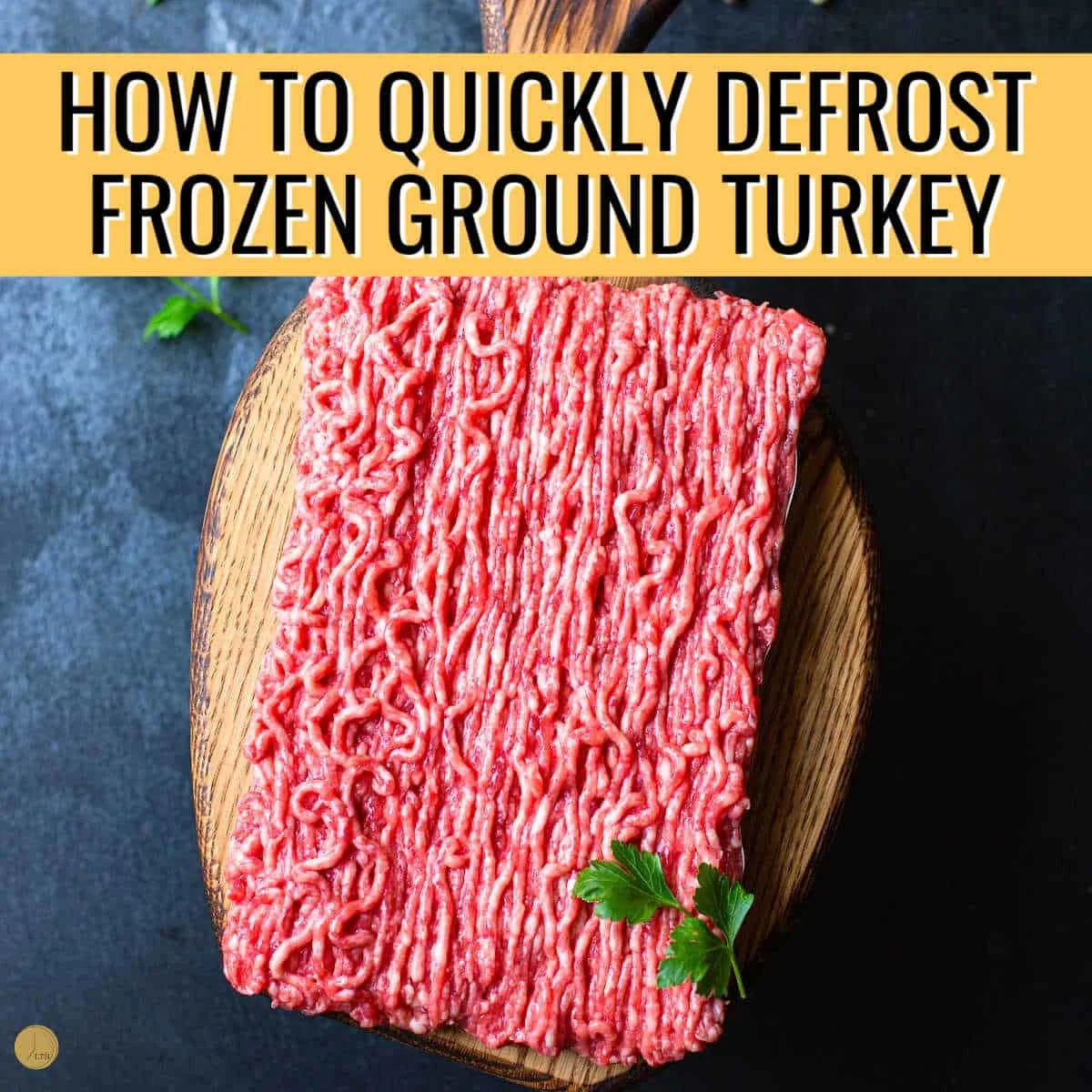 How to Thaw Ground Turkey
So you have a pound of frozen ground turkey and need to thaw it fast so dinner won't be late. What do you do?
First, it's best to thaw overnight in the fridge. But if you don't have that option because it's mid afternoon and you totally forgot. I've been there many times! Here are a few options:
Microwave on the defrost setting
Submerge closed package in bowl of cold water
Place on the counter at room temp for 30 minutes to get it started.
Be sure to cook completely immediately after this to avoid the danger zone. And cook to the correct internal temperature.
For more detailed instructions on defrosting frozen ground turkey, read this article.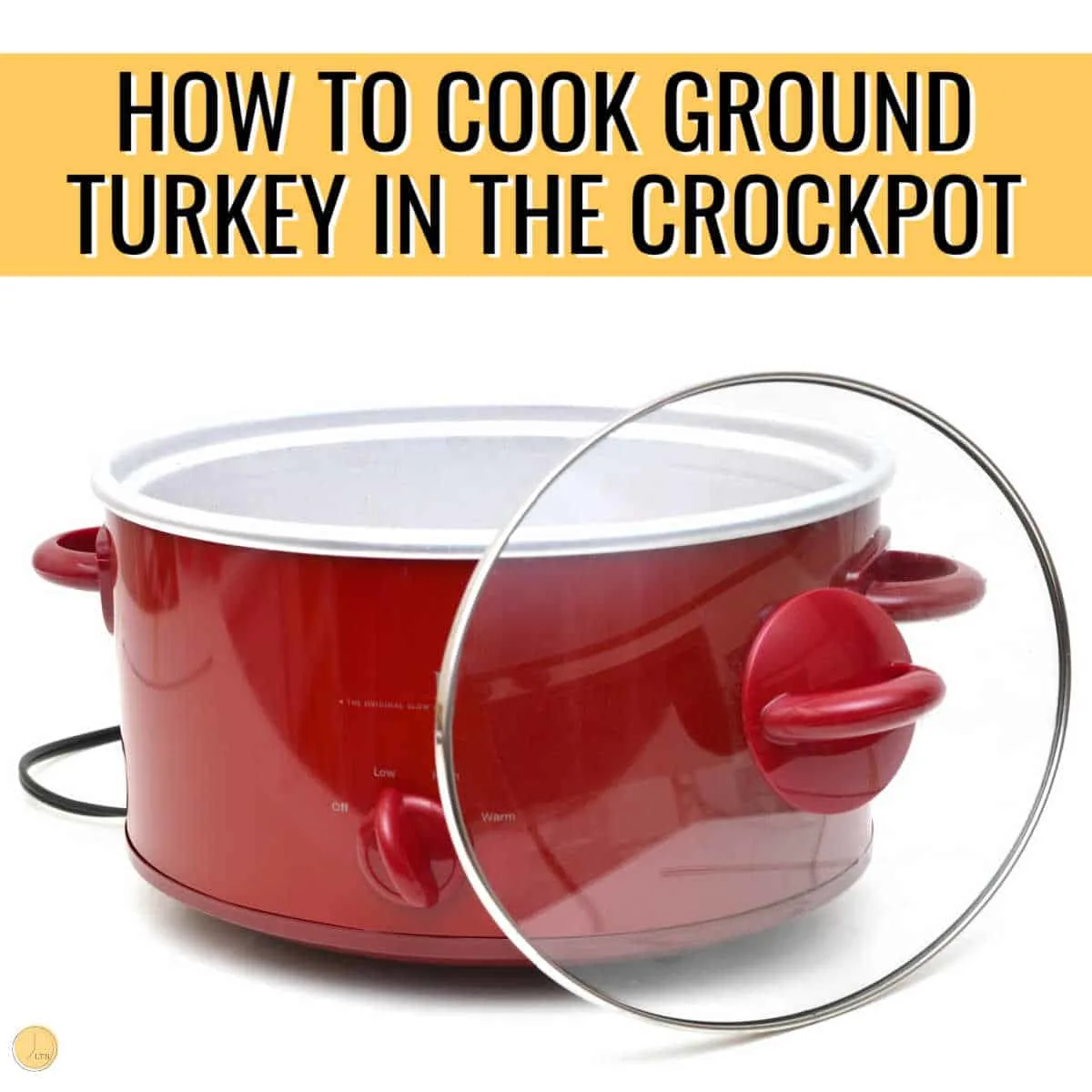 Cooking Ground Turkey in a Slow Cooker
If you are using your ground meat in a soup or casserole, this is hands down the best way to cook it.
Browning it first isn't necessary but will add more flavor to the finished recipe. You can also add the meat raw to the crock pot without any fuss.
Cooking on low for 3-4 hours or, if you are in a hurry, 2-3 on high.
Read here on how to cook it in a slow cooker and how stress free this cooking method really is. Plus grab a few recipes to try! My favorite is taco meat for a crowd, but a soup is always welcome.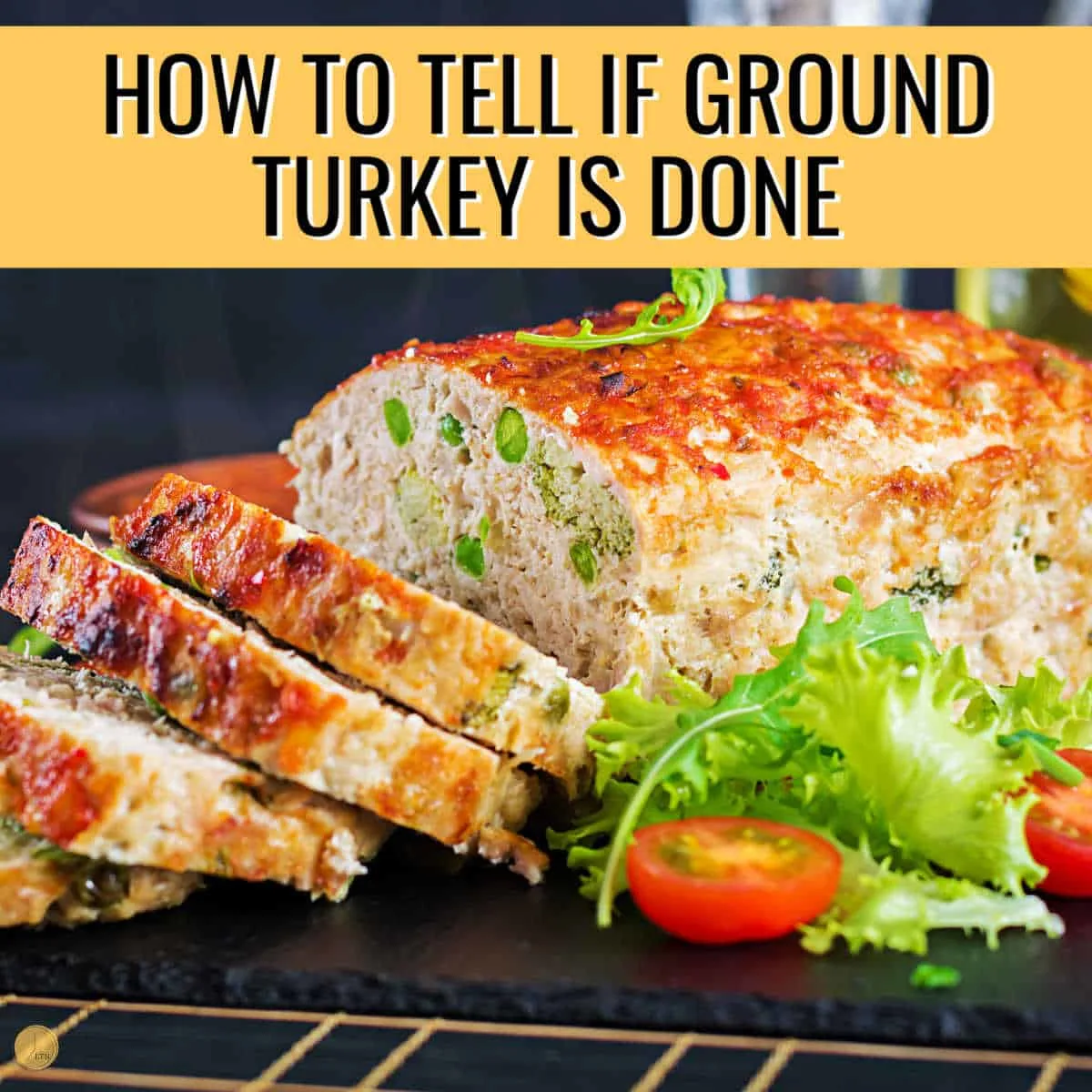 How to Tell When Ground Turkey is Cooked
Because the color of raw turkey is lighter than beef or chicken, and the color changes as you cook it, it's important to know how to tell when it's done.
Ground turkey usually takes 15 minutes to cook through. Always check that the internal temperature is 165F.
If you don't have a digital thermometer, check the color and texture. It should be a light brown or tan color. No light pink left in the center.
For more tips on how to tell if it's done, read this article.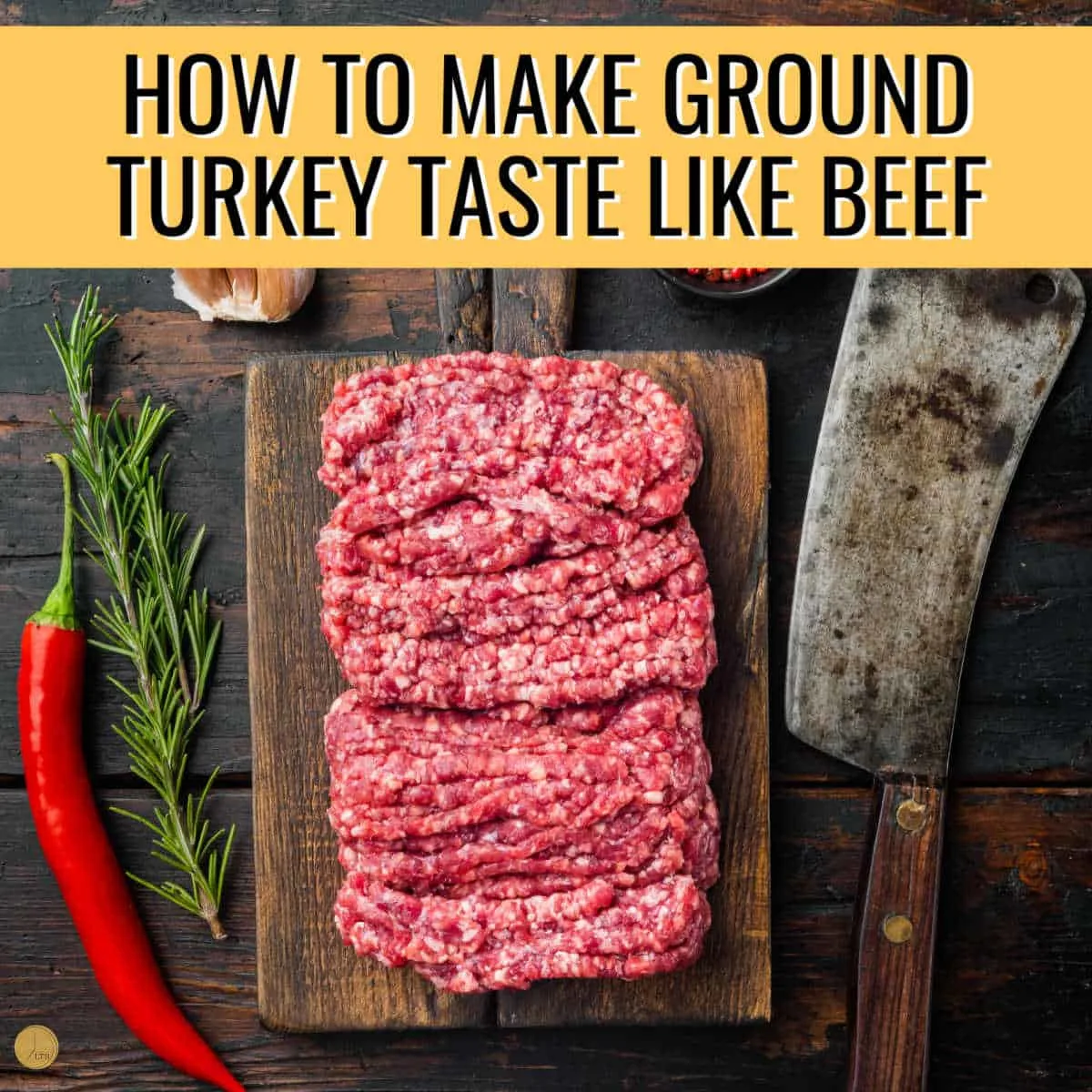 How to Make Ground Turkey Taste Like Ground Beef
Making some changes to your diet or want to substitute lean ground turkey for beef to save one your grocery budget?
Without as much fat as beef, which where you get a lot of flavor from, so you need to add some spices to it. I prefer to use onion powder and garlic powder, myself. You can also try steak seasoning or beef bouillon powder.
To keep turkey meat moist, use beef broth instead of chicken or vegetable and add a dash of Worcestershire sauce. Think of how it will taste piled high on fluffy mashed potatoes!
Read here for more tips and tricks to get your ground turkey to taste like beef.
Ground Turkey Recipes
Some of my favorite ways to use this culinary substitute are:
delicious taco salad with bell pepper and black beans.
turkey stuffed peppers smothered in rich tomato sauce.
stir fry served over rice with tons of veggies.
lettuce wraps make a fun kid-friendly dinner during a busy week.
turkey tacos, because who doesn't love tacos?!?
If you love this recipe as much as I do, please write a five-star review in the comment section below (or on Pinterest with the "tried it" button – you can now add pictures into reviews, too!), and be sure to help me share on facebook!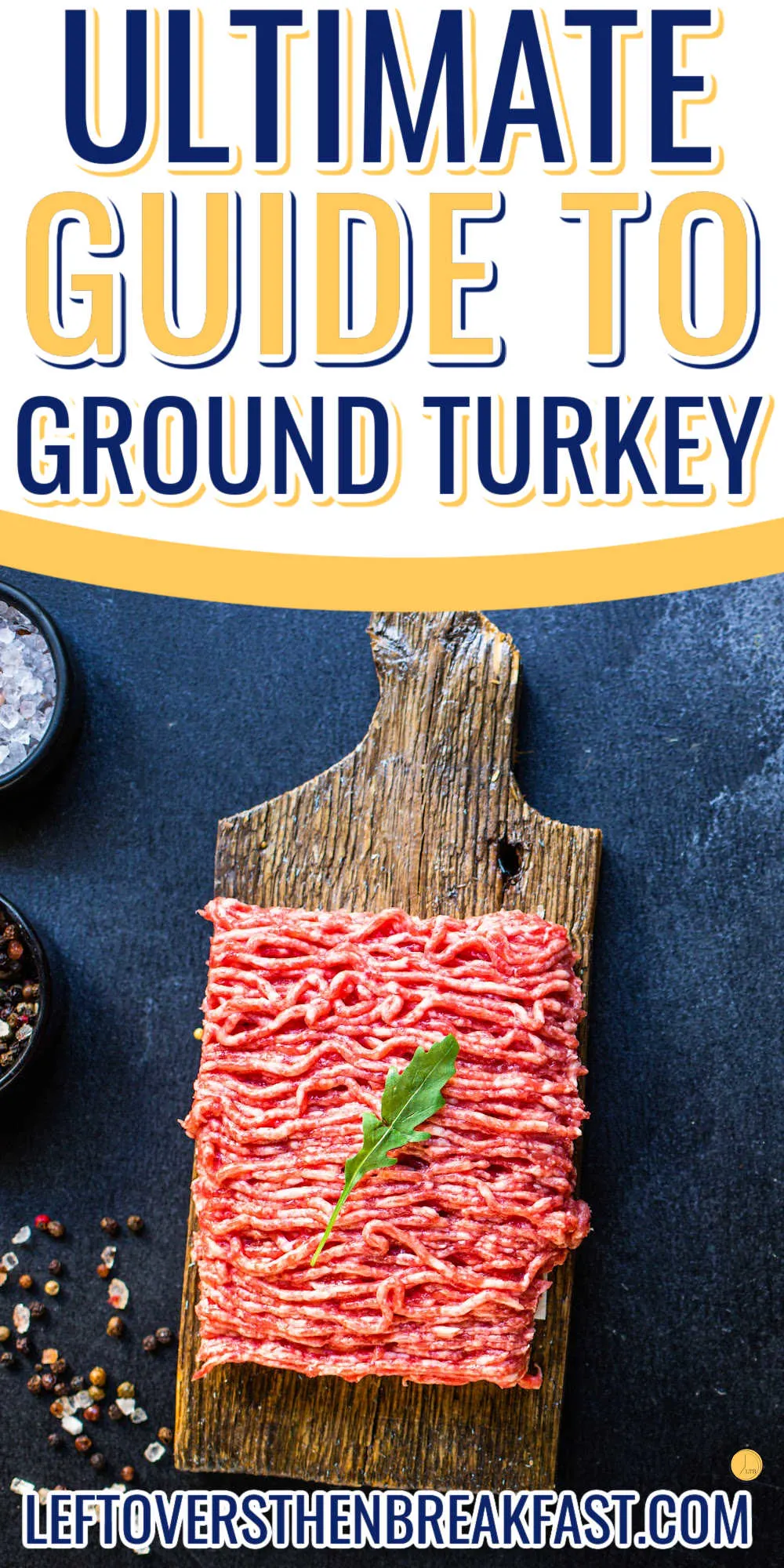 Ground turkey is a quick and easy way to to make some healthy changes to your menu of comfort foods!
LeftoversThenBreakfast.com. Content and photographs are copyright protected. Sharing of this recipe is both encourages and appreciated. Copying and/or pasting full recipes to any social media is strictly prohibited.