Finding side dishes for meals can be tough, especially when you have a family to feed. You want there to be something for everyone. Rest assured that this list of side dishes to go with chicken pot pie is the perfect companion for you. From bacon baked beans to elote salad, this extensive list will give you a host of fresh ideas!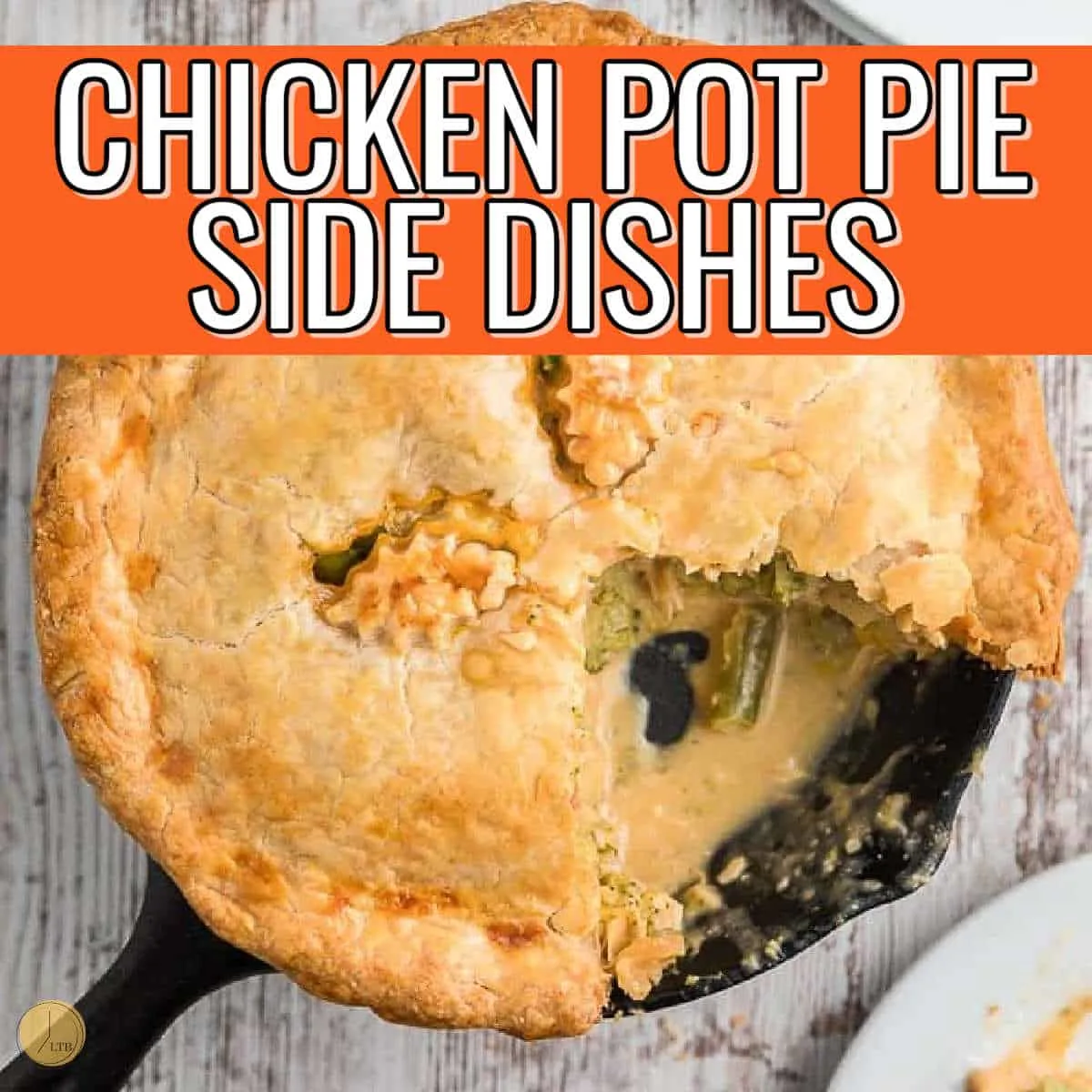 What To Serve With Chicken Pot Pie
Chicken Pot Pie is a staple recipe for busy (and hungry) families! It's an easy one-pot meal to make, and you can fill it with all sorts of vegetables. Our chicken pot pie has a crispy, flaky, buttery crust that holds tender bites of chicken and veggies in a rich cheese sauce.
It's hearty and comforting and is perfect for every occasion from weeknight dinner to centre stage at a dinner party.
While this classic dish is delicious, it can be a struggle to decide what to serve with it. While you may add vegetables to the pie itself, you may want something else on the side to make it into a more substantial meal.
If you're making chicken pot pie for a dinner party you can add a couple of these side dishes to give everyone plenty of choices, but whatever you chose from here your guests will not be disappointed!
These 20 side dishes are amazing for serving with your delicious chicken pot pie, whatever the occasion.
Vegetables
The following dishes can be served with just about any main dish, but they go particularly well with tender chicken, and they play well with other vegetables too, if you're planning on adding some into the pie itself!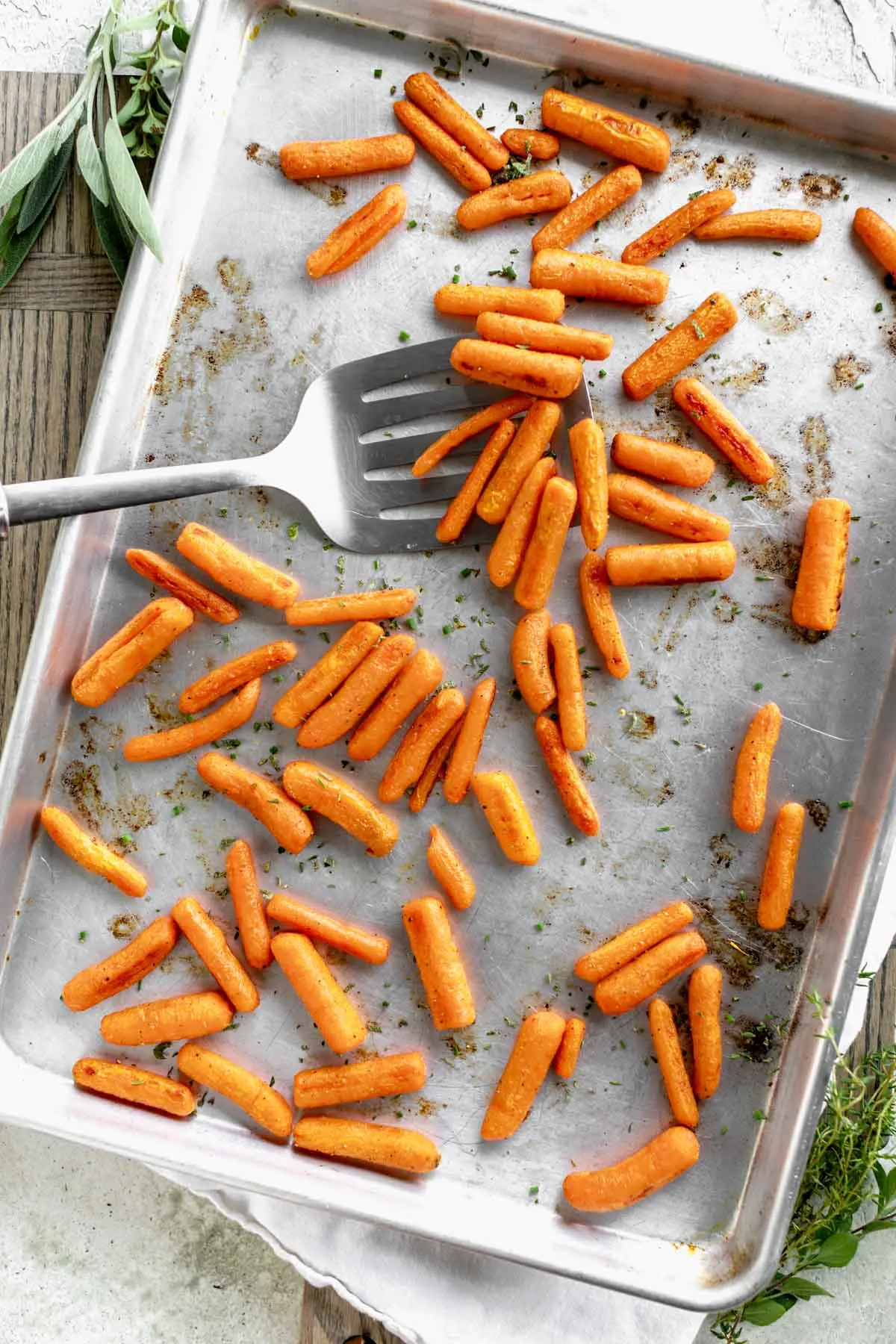 Sweet and savory, these roasted baby carrots go so well with chicken pot pie!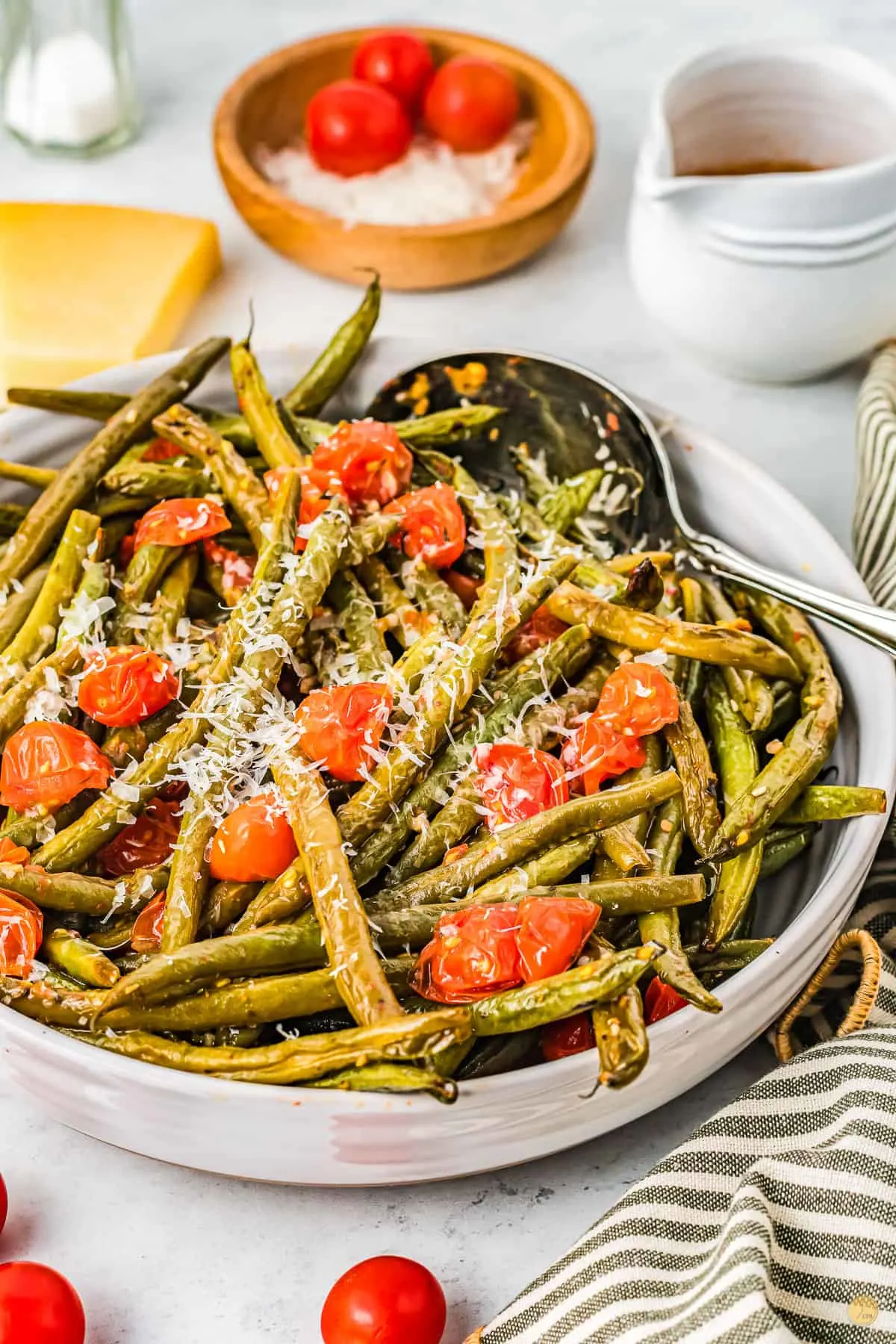 An Italian twist on the loved green bean, roasted with juicy tomatoes and finished off with parmesan cheese, this vegetable side works so well with the creamy cheesy sauce in your chicken pot pie!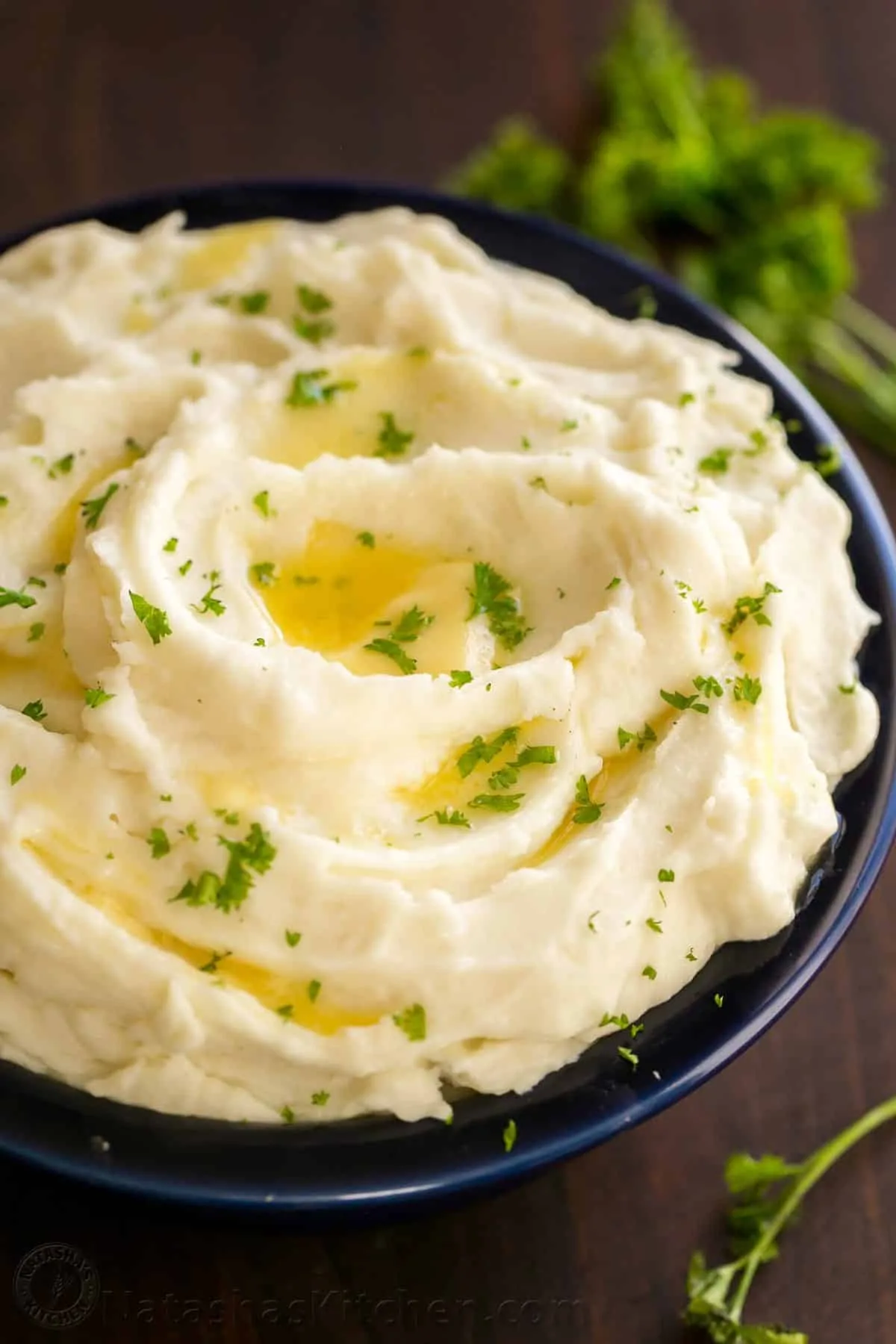 These wonderfully creamy mashed potatoes add texture and buttery flavor to your meal.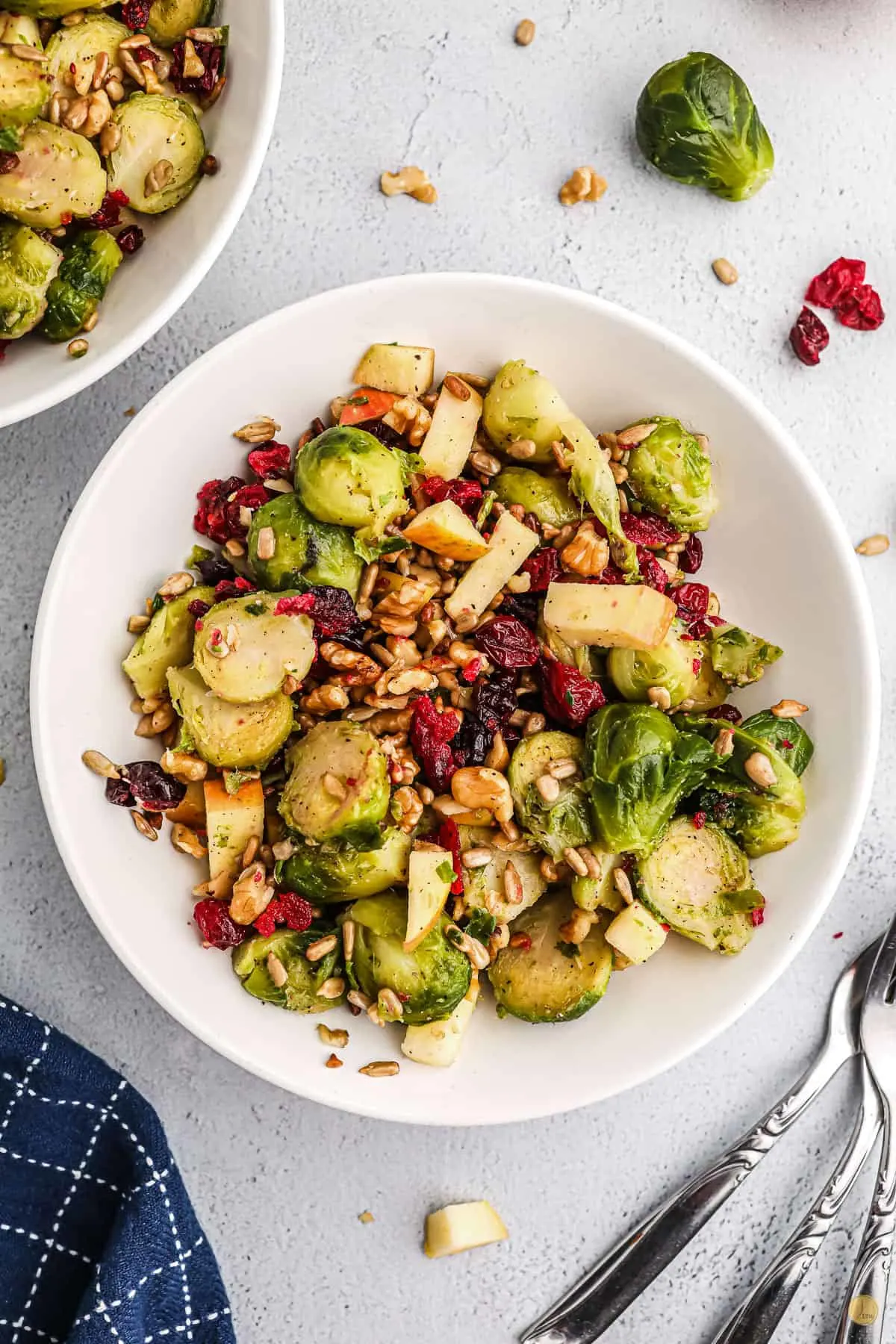 Sweet cranberries, crunchy walnuts, and crisp apple pair with brussel sprouts to make a sweet and fresh salad. This is a great light and nutritious side dish option, adding sweet and nutty flavors as well as a great texture to any dish!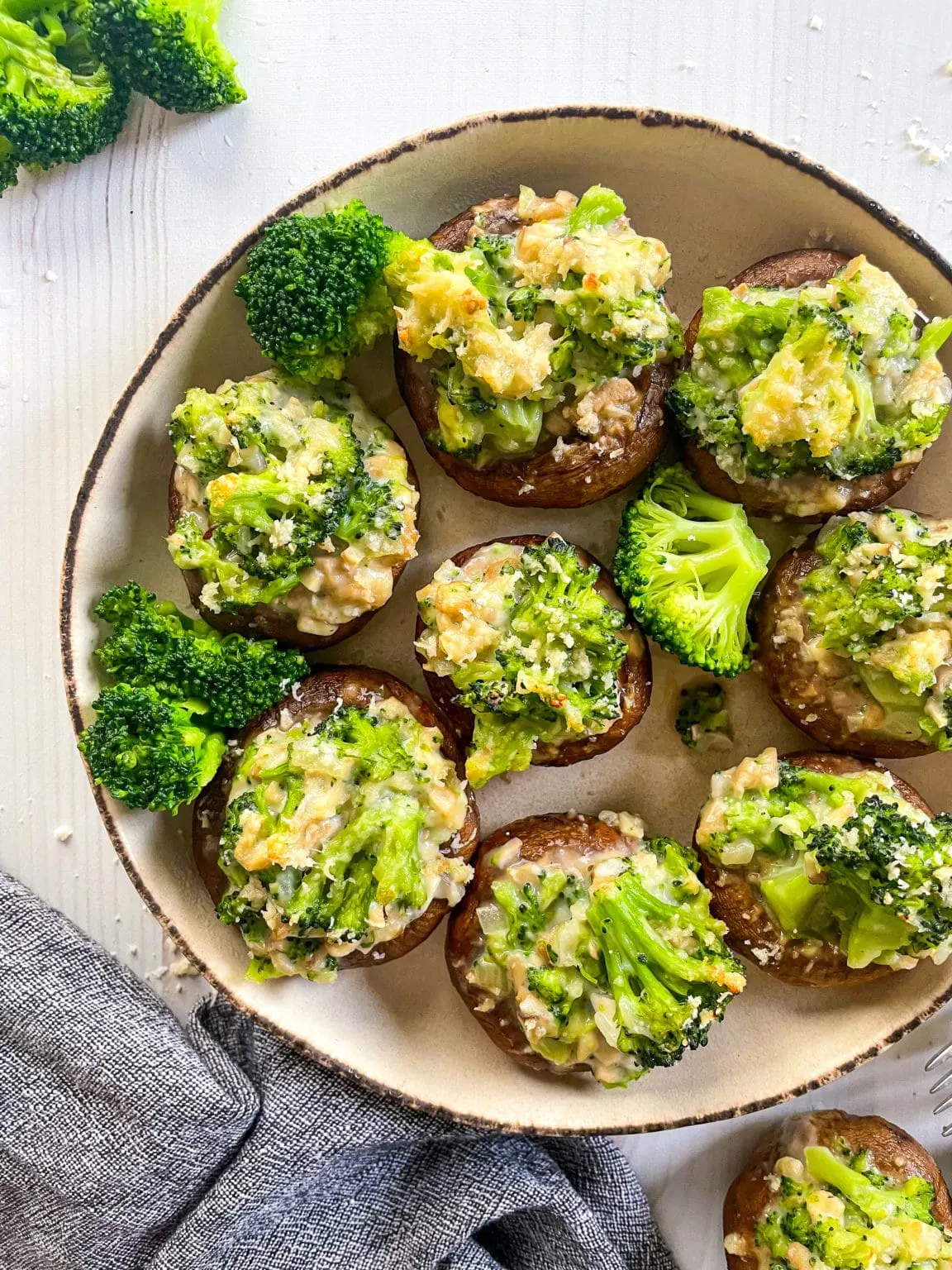 Baked to perfection, these earthy mushroom caps are stuffed with a broccoli and parmesan cheese mix to make a great side to your chicken pot pie. They are also great as an appetizer!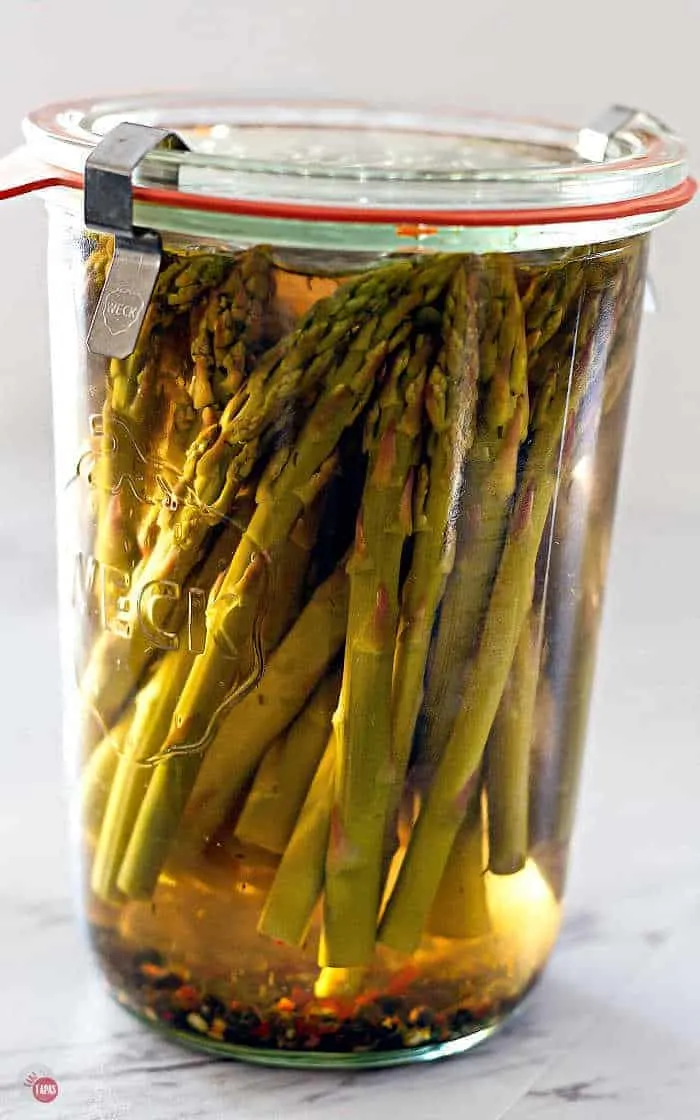 These crunchy pickled vegetables add a tangy flavor and crunchy texture that compliments the creaminess and flaky texture of the chicken pot pie. Pickled carrots and cauliflower are also delicious!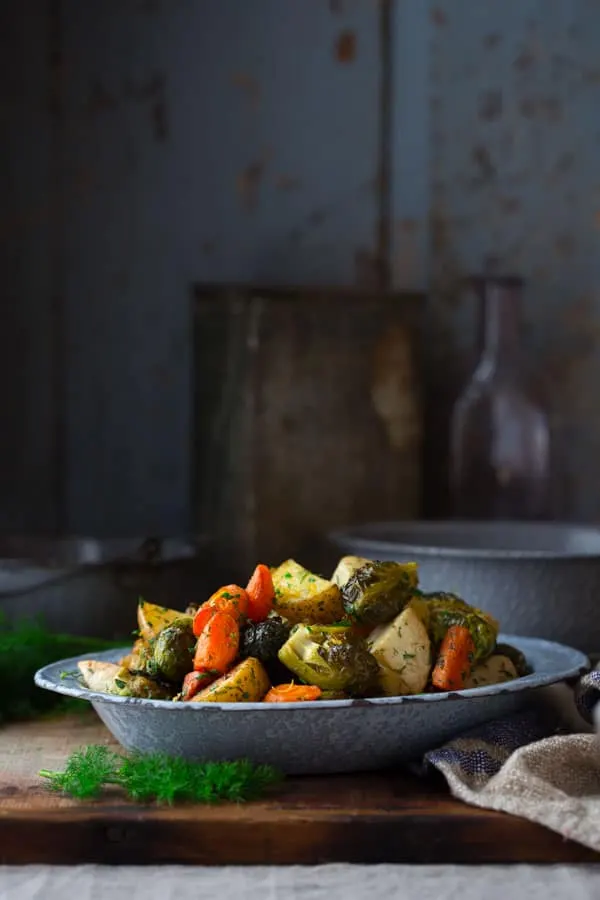 These roasted root vegetables with lemon zest and chopped spring herbs are so refreshing. A perfect side to comforting pot pie.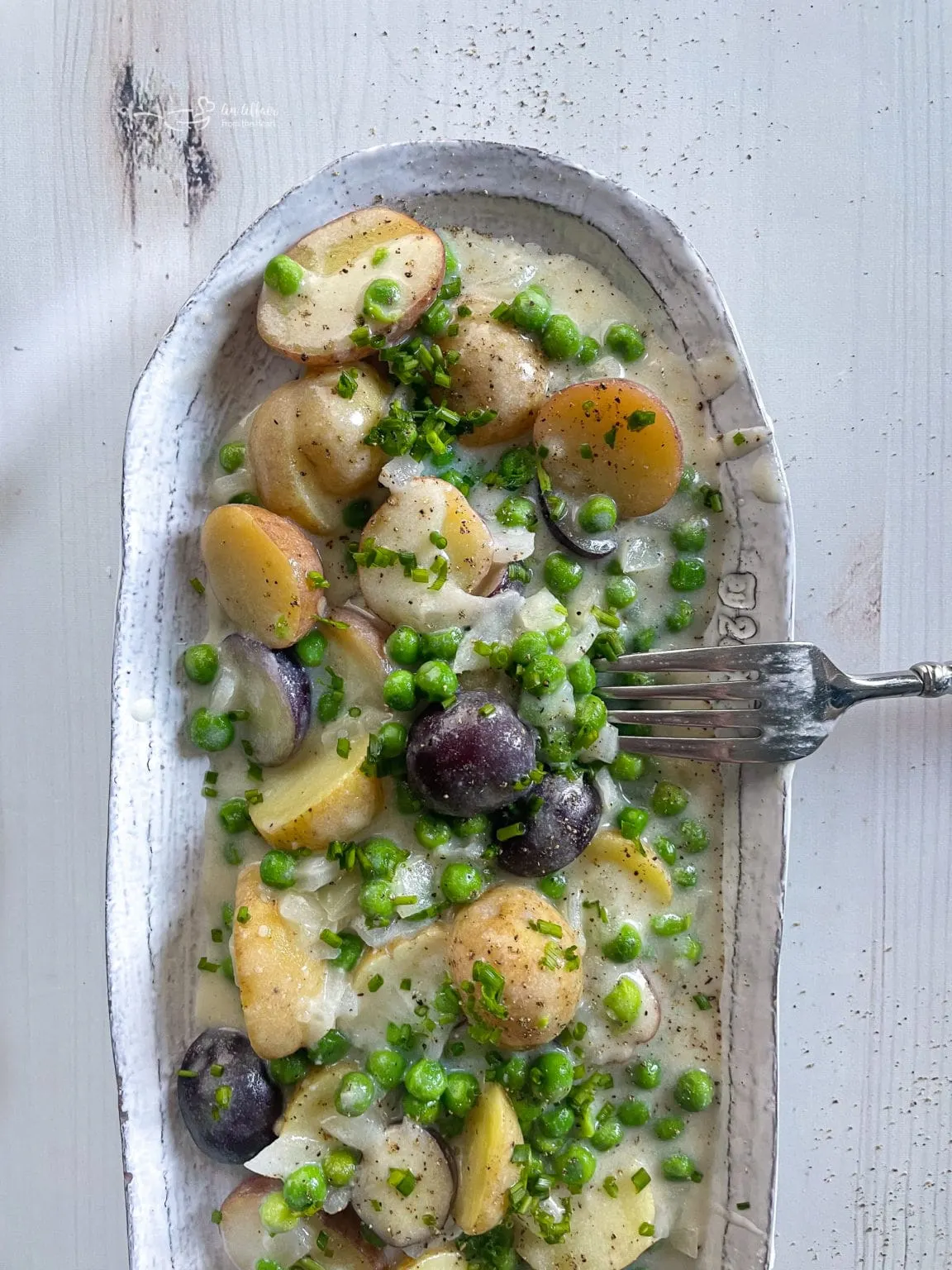 Made with a creamy white Bechamel sauce and ready in under 30 minutes, this new potatoes and peas recipe is ideal for weeknights with any meal.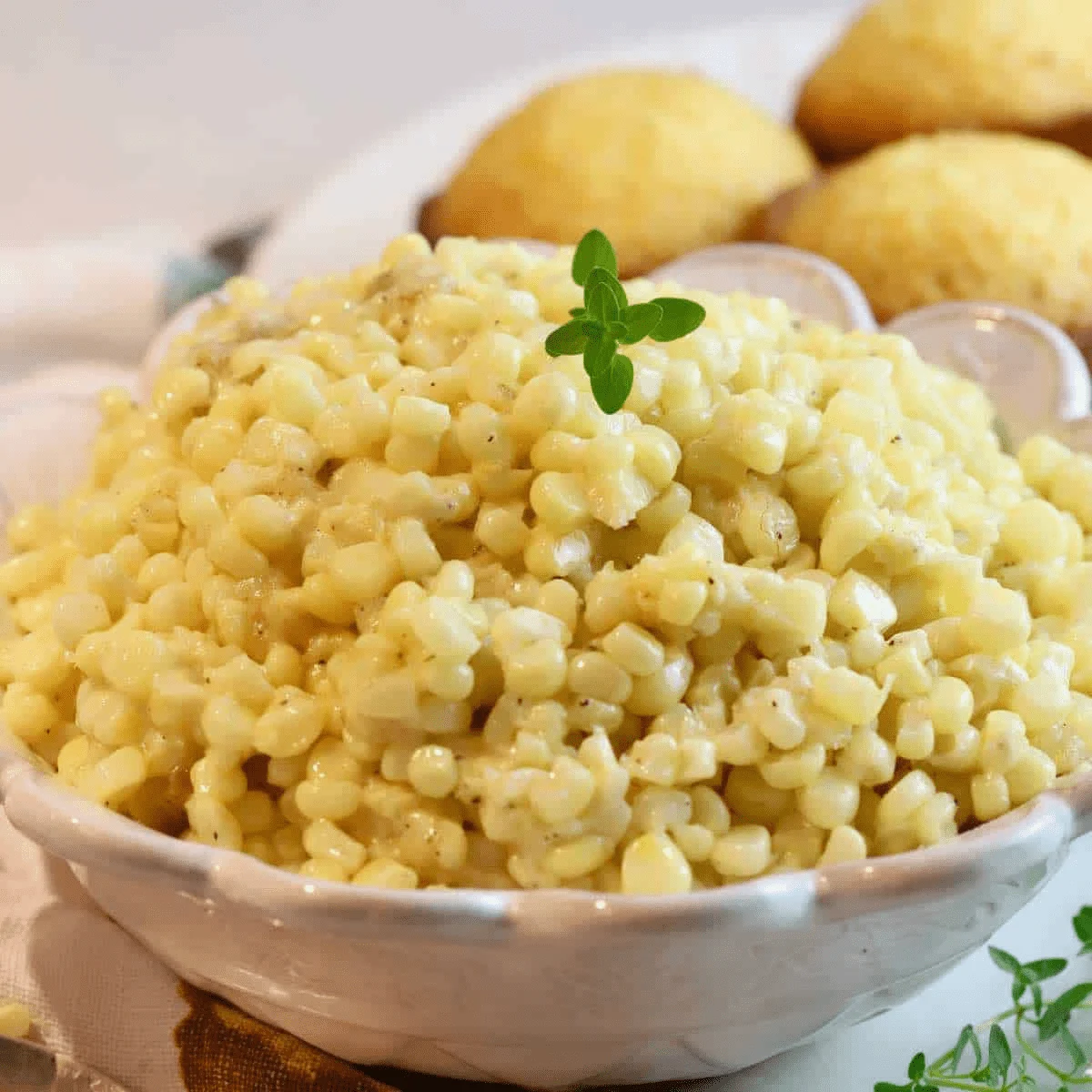 Sweetcorn pairs so well with chicken, this southern-style recipe is a decadent must try!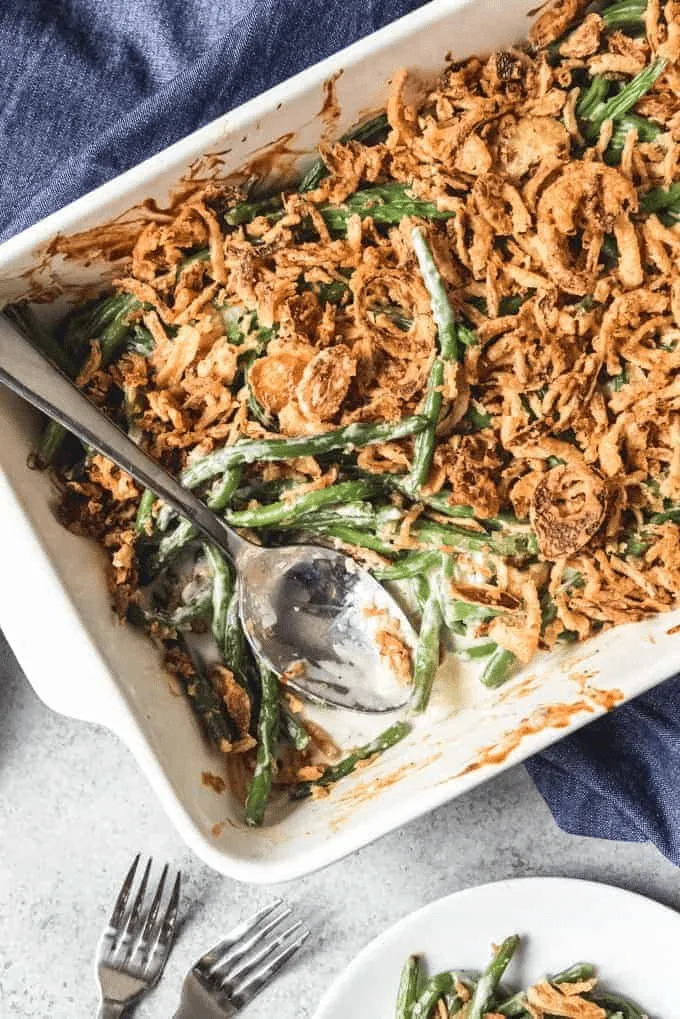 Adding a smoky bacon flavor and some crunch to your meal, this green bean casserole goes so well with creamy chicken pot pie!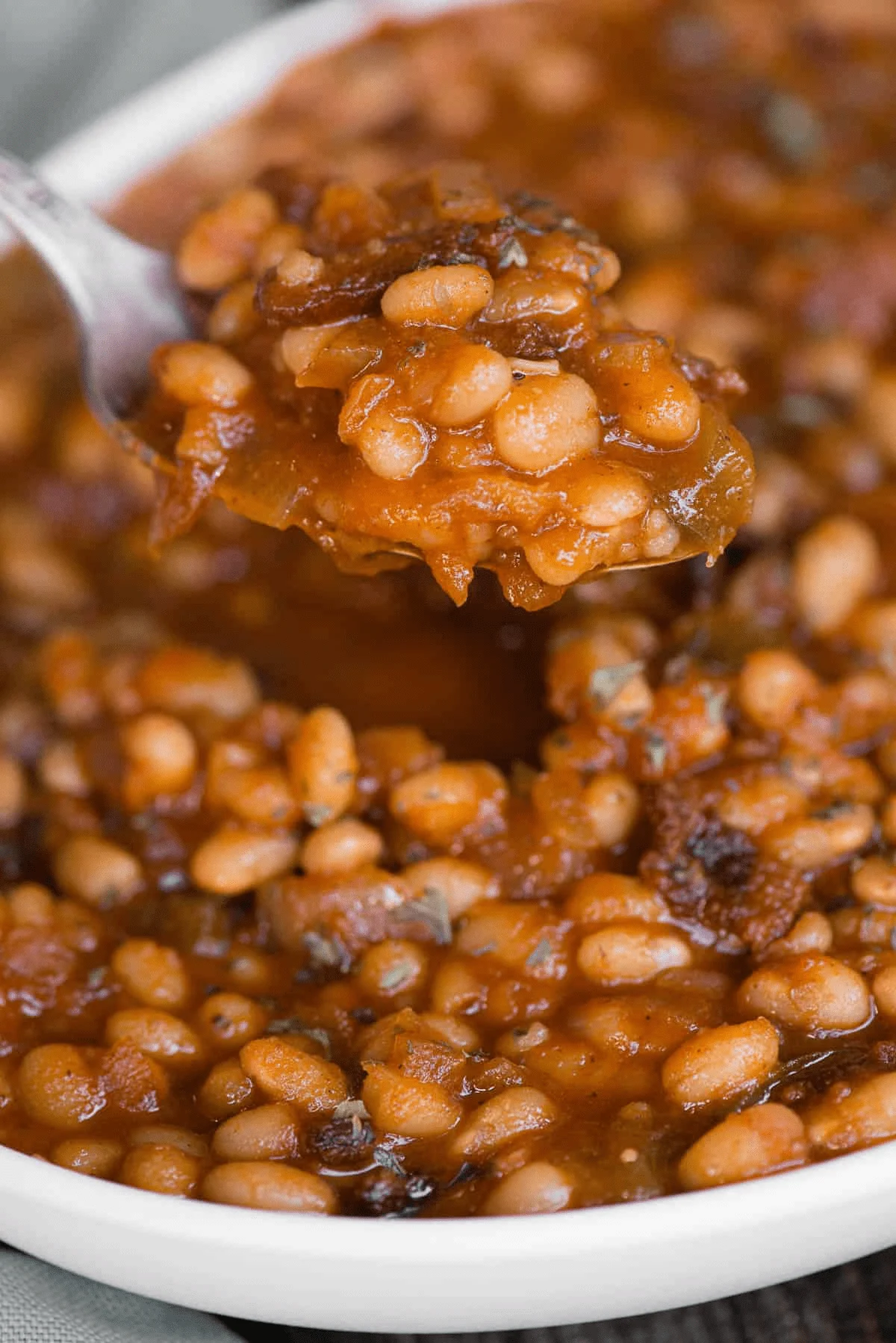 Baked beans with crispy bacon pieces, BBQ sauce, pepper and chili powder is a great side dish to add a bit of smoky flavor and a spicy kick to any comforting meal!
Looking for more leftover worthy dishes? Follow LTB on Pinterest and pin to a board!
Salads
Fresh and flavorful, salads are such a versatile side dish for chicken pot pie. Bring out sweet or tangy flavors and crunchy textures with a salad from the selection below to really enhance your dining experience!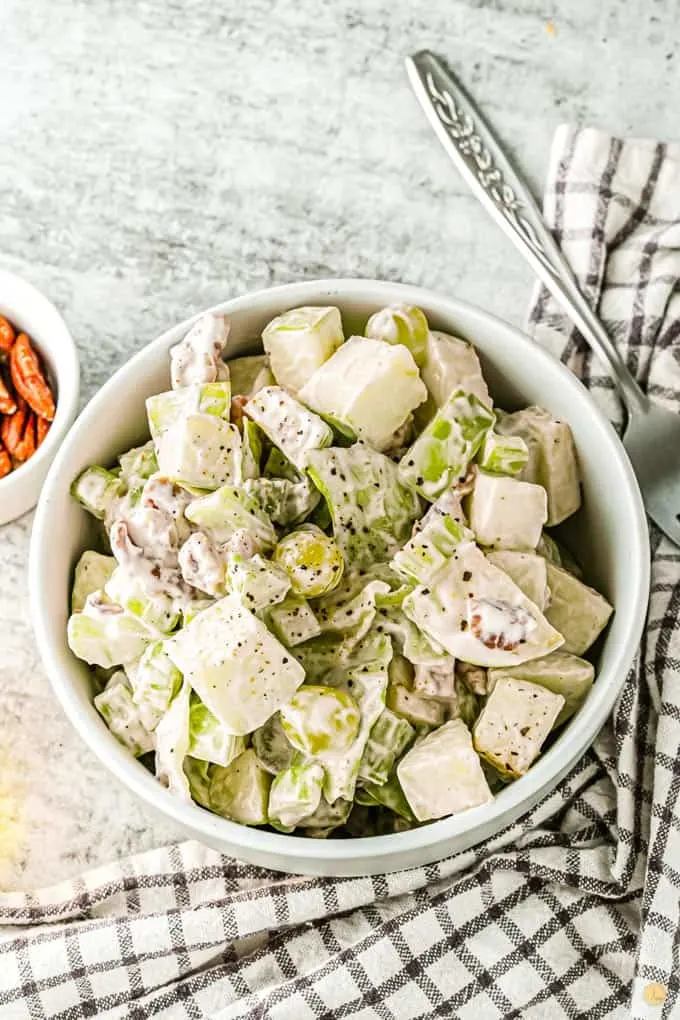 This classic Waldorf salad recipe has fruit and nuts, crunchy veggies, and a creamy dressing that is so delicious! It works so well with flaky pie crust and warm chicken flavors of chicken pot pie.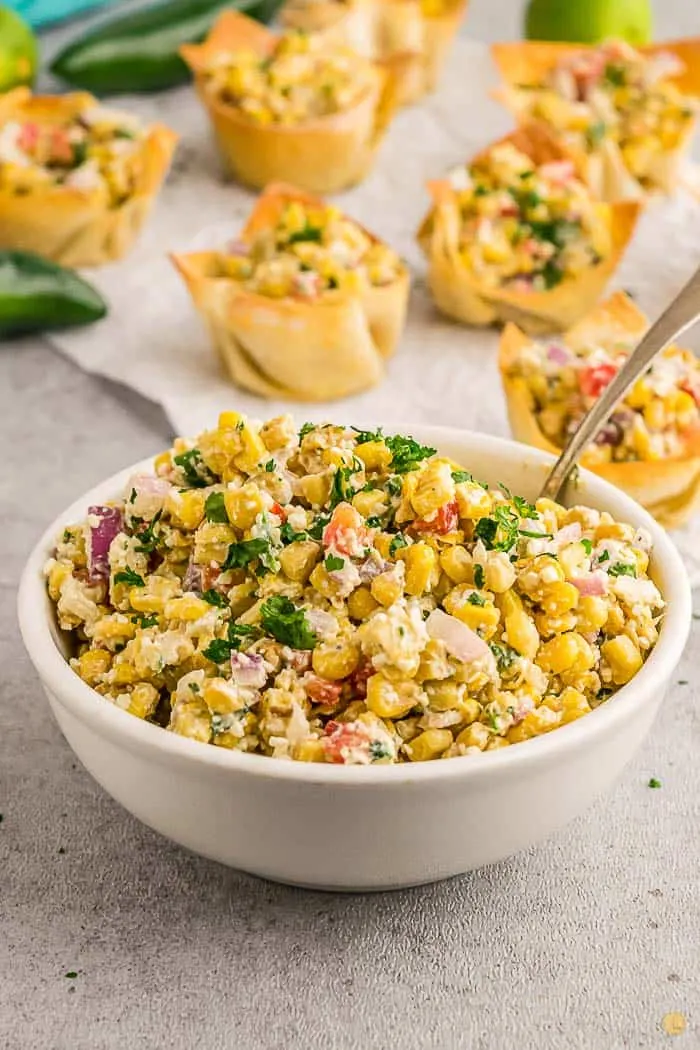 Creamy and spicy, this fresh sweetcorn salad is another great side to add a bit of a kick to your meals!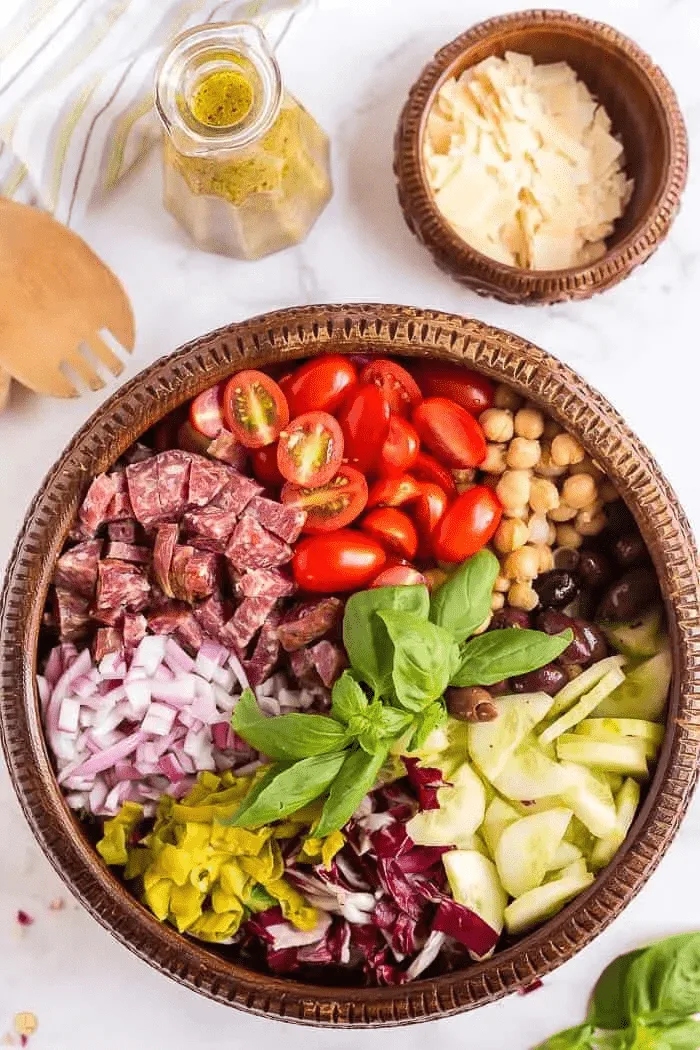 Juicy, crunchy, tangy and sweet, this chopped Italian salad is full of fresh vegetables and the best Italian flavors that work great with creamy chicken pot pie!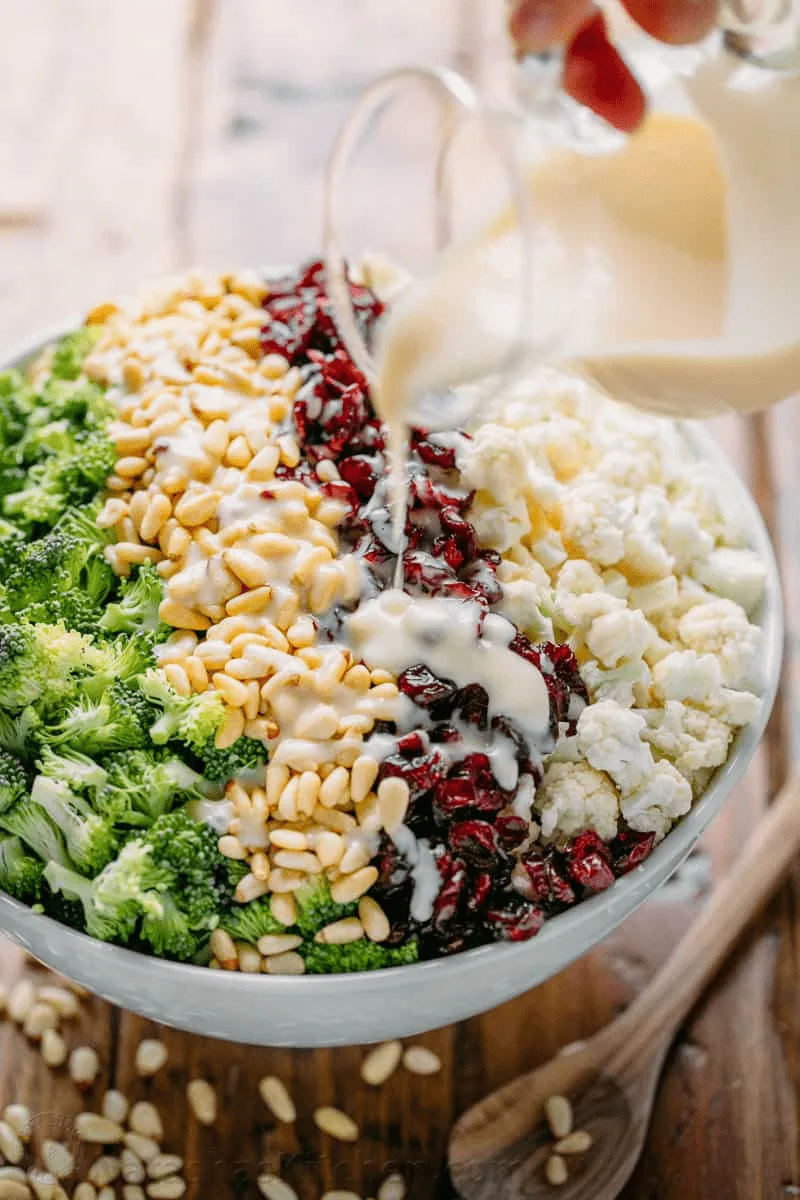 Ready in just 15 minutes, this cauliflower salad is full of crisp, crunchy, and chewy textures made from fresh ingredients, covered in a sweet and tangy honey-lemon dressing!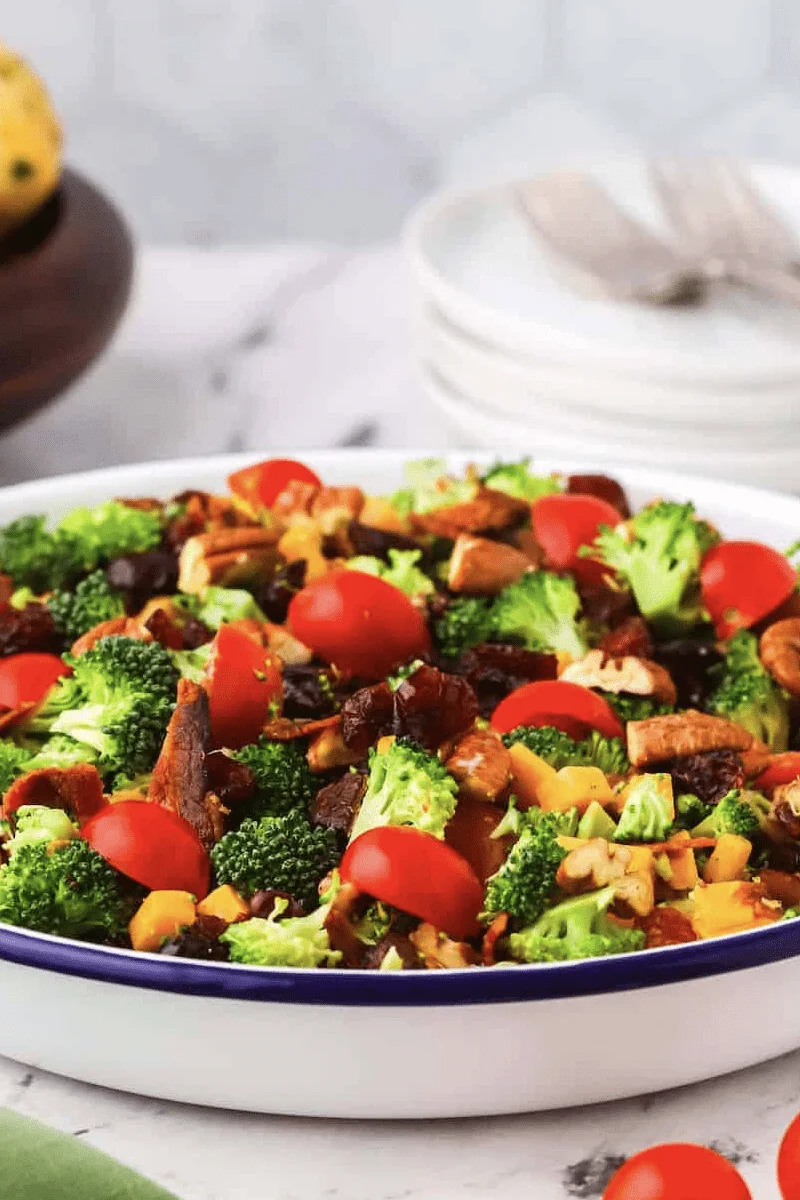 Crisp broccoli, juicy cherry tomatoes, and sweet Craisins make this southern salad a great addition to add texture and flavor to any meal!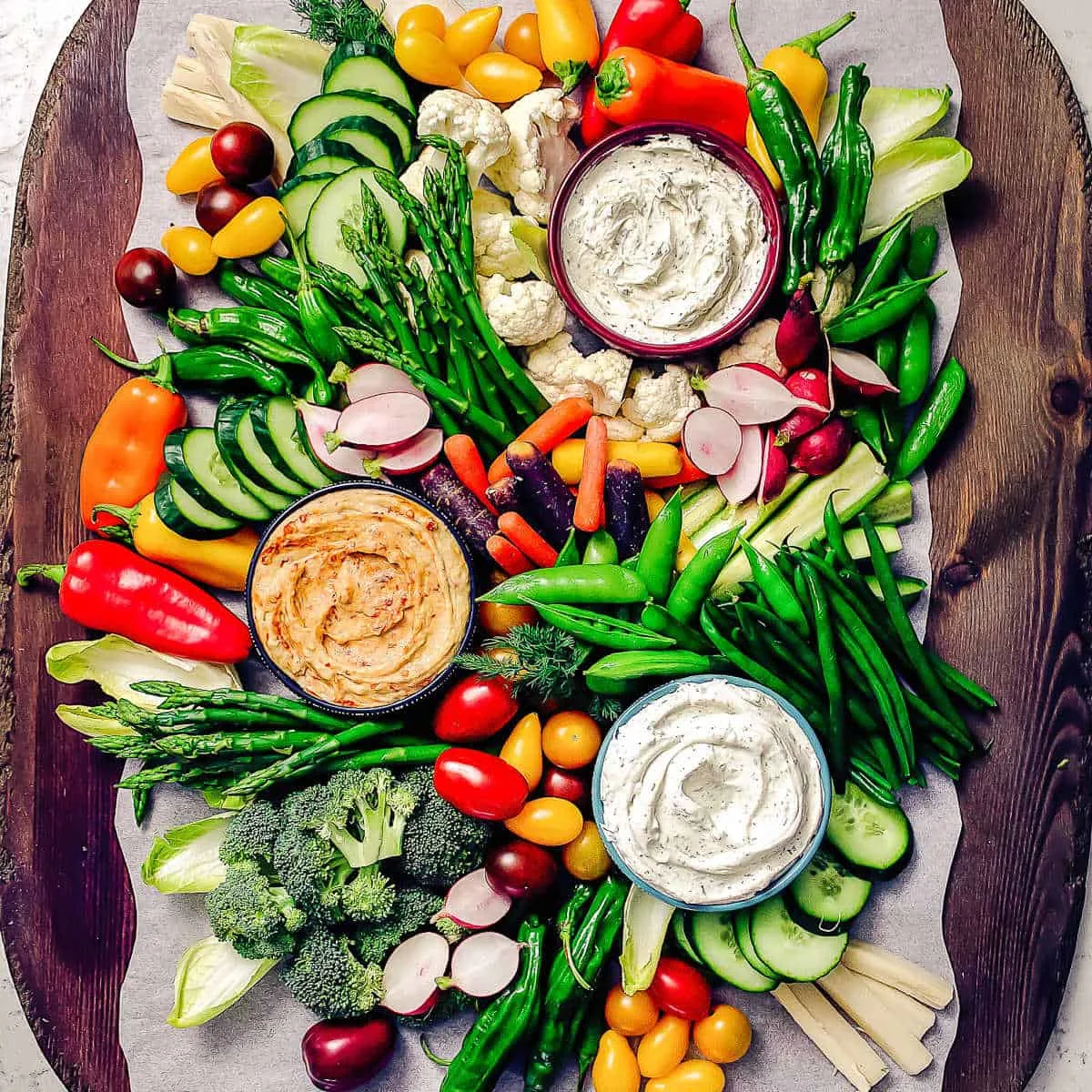 Highlight all the vegetables that you love, with this great sharing side. Sliced carrots, cucumbers, broccoli, cauliflower, cherry tomatoes, and celery arranged on a serving platter, with a light dips and hummus at the center. Simply delicious!
Other great side options for dinners are fruity sauces and breads. These below are some of our favorites that pair wonderfully with chicken pot pie!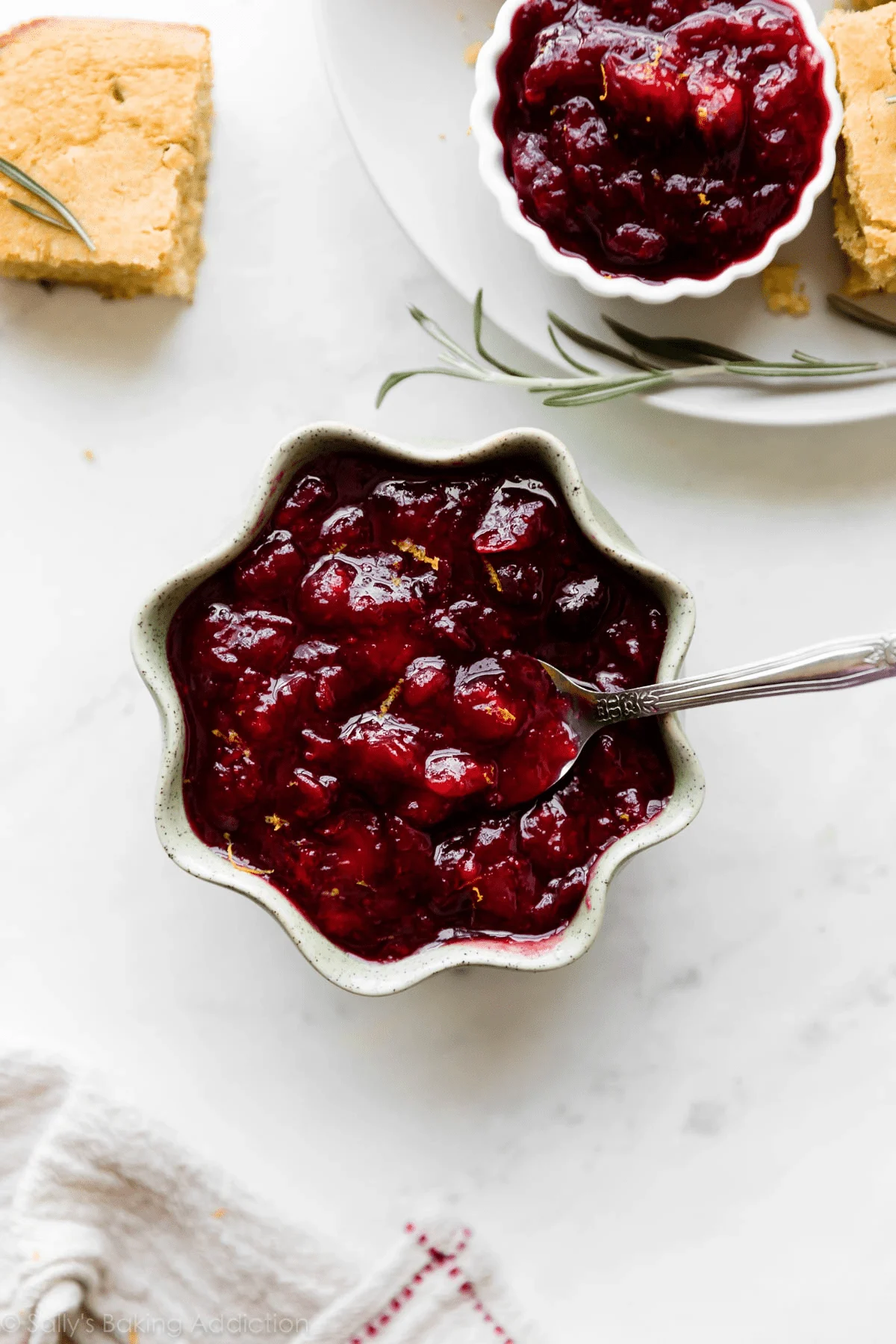 Ready in just 20 minutes, this sweet cranberry sauce recipe is so good! It can be used with just about anything from snacks to sandwiches and, of course, tastes great with mains such as chicken pot pie!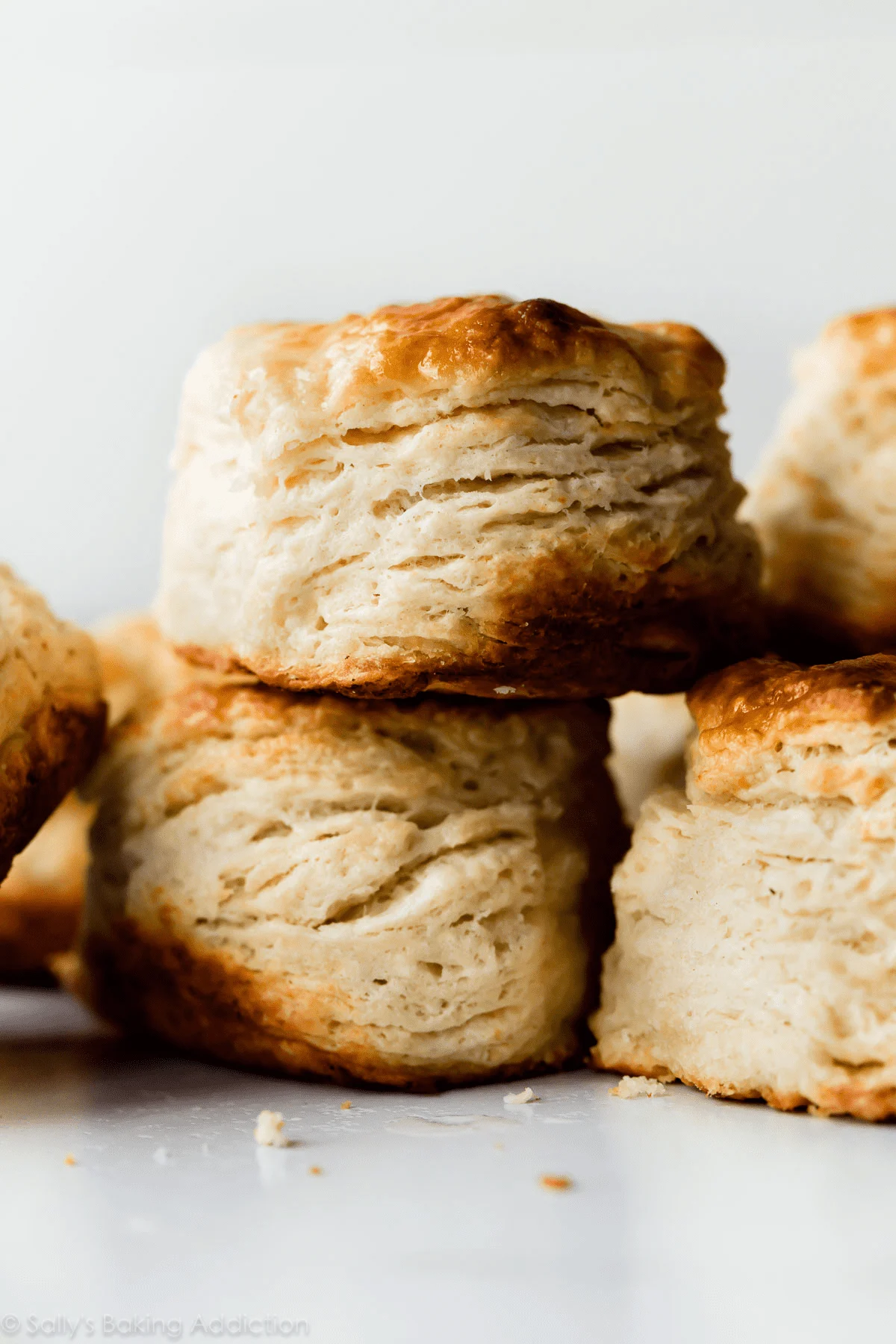 Soft, flaky, and buttery, these buttermilk biscuits are perfect for all dinners, but they work especially well with creamy chicken dishes like a chicken pot pie.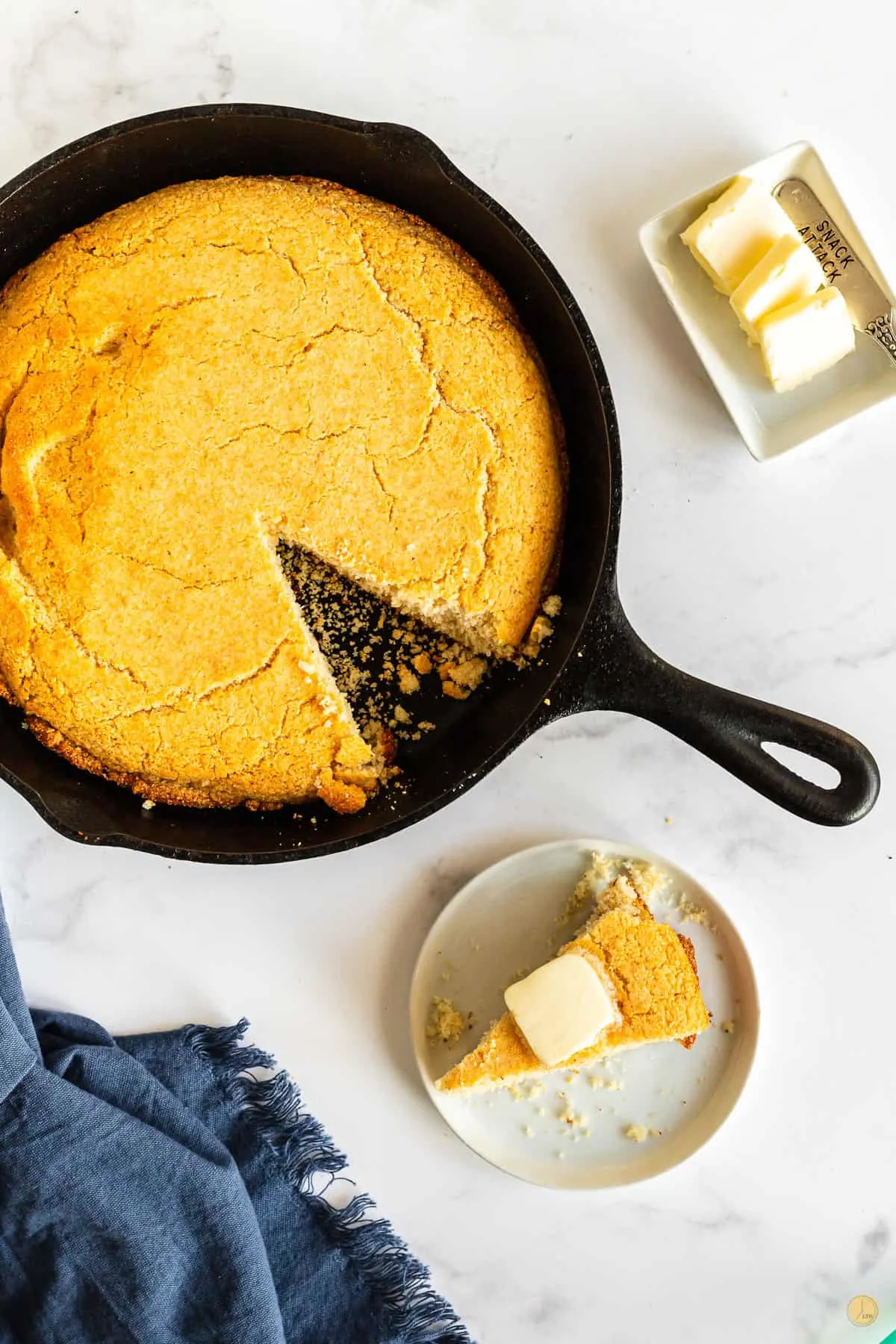 Last but not least, this classic side dish is great with just about anything. With a soft and tender center with crispy golden edges, this recipe uses only 4 ingredients and can be whipped up in 5 minutes!
Chicken Pot Pie Side Dishes
Deliciously full of carbs, protein, and veggies, this dish can be served on its own. However, pair it with one or more of our favorite sides and your dinnertime goes from simple to scrumptious!
The sky is the limit when combining sides for chicken pot pie. Anything you add to the table will create a filling, hearty, and ridiculously delicious meal.
If you love this recipe as much as I do, please write a five-star review in the comment section below (or on Pinterest with the "tried it" button – you can now add pictures into reviews, too!), and be sure to help me share on facebook!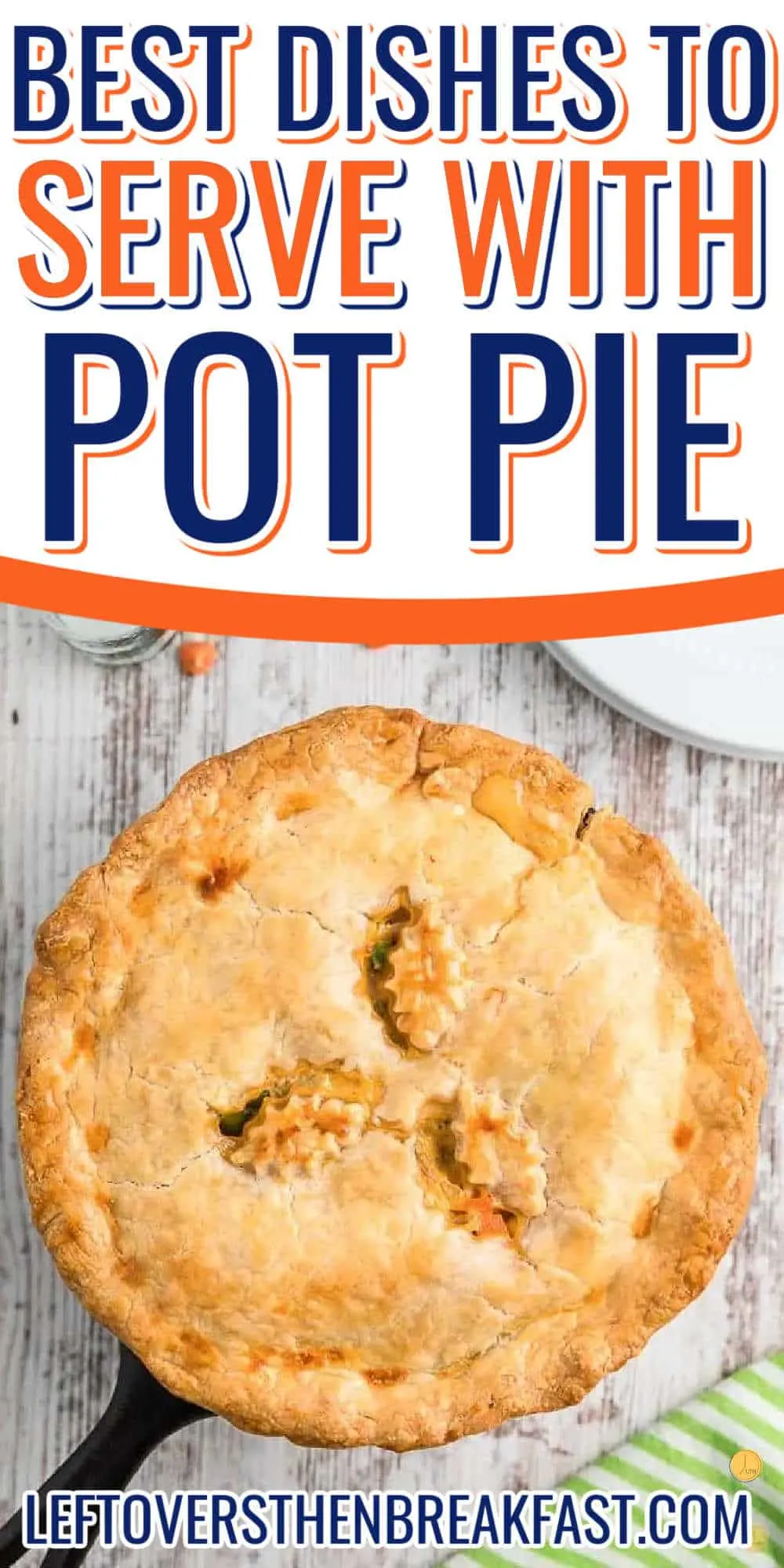 While chicken pot pie is a complete and hearty dish in itself, it's always nice to serve a few extra dishes alongside for a well-rounded comfort food spread.
Chicken Pot Pie Side Dishes
More Side Dish Ideas
LeftoversThenBreakfast.com. Content and photographs are copyright protected. Sharing of this recipe is both encourages and appreciated. Copying and/or pasting full recipes to any social media is strictly prohibited.