If you are planning on serving chicken wings at your next gathering you might be thinking "What do I serve along side them?" These side dishes are perfect alongside your favorite chicken wing recipes!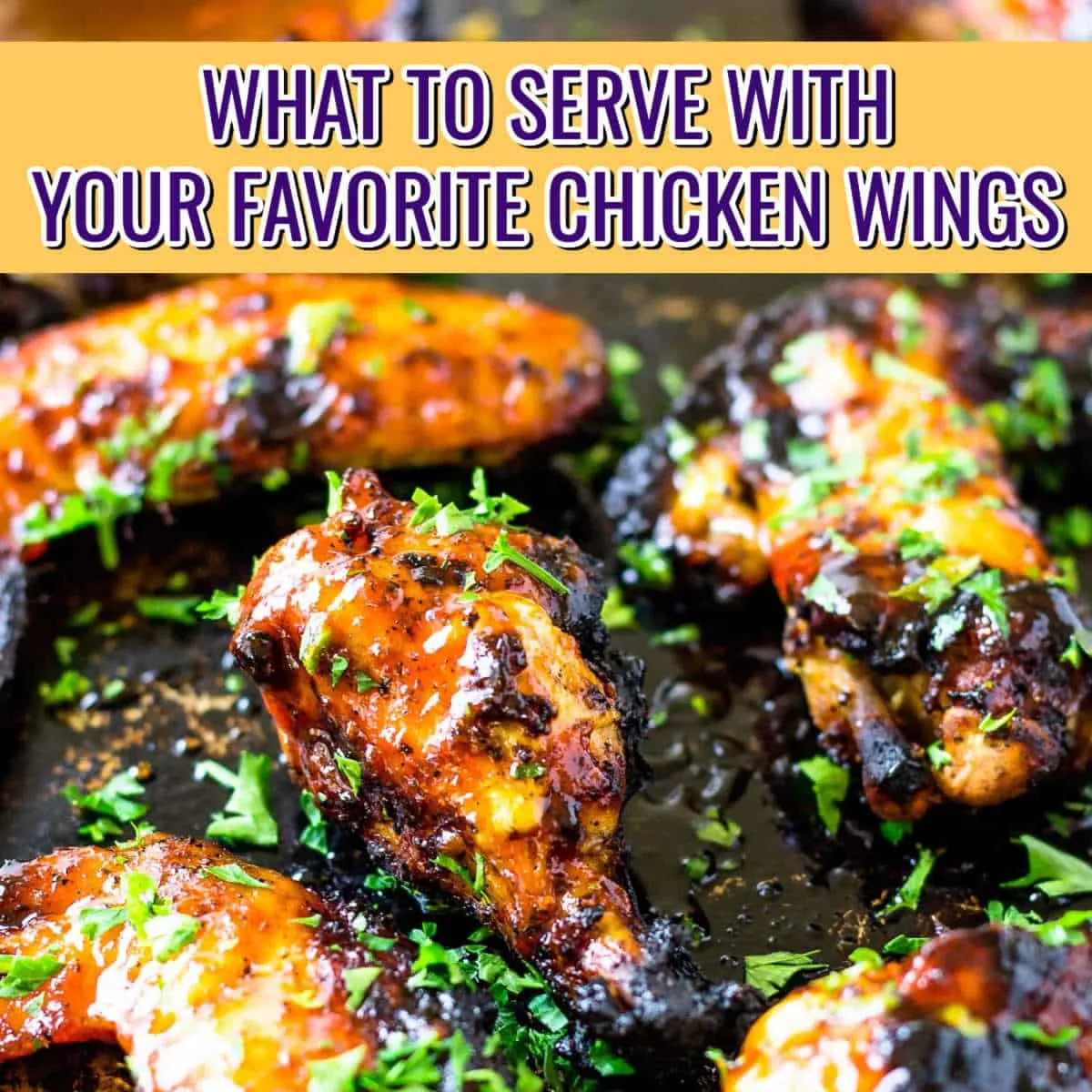 Chicken Wing Side Dishes
Who doesn't love chicken wings? They are the perfect finger food! Bite-sized, crispy, crunchy, meaty, and often covered in tangy Buffalo Sauce. But sometimes you can't make a whole meal out of them.
I certainly can, especially if there are carrot and celery sticks, but I also love a great side dish!
These side dishes are perfect for serving with your chicken wings. Some may require a fork, like potato salad and dips, most are finger foods that you can pop in your mouth in between hot and spicy bites of chicken.
Need some new chicken wing recipes to try? These Sriracha Honey Wings, Garlic Parmesan Chicken Wings, and Jerk Spiced Chicken Wings. Check out these 50+ Chicken Wing Sauces that will wow your tastebuds!
Best Dips with Chicken Wings
Because Chicken Wings are sort of the ultimate finger food, and most often considered an appetizer or finger food, it goes without saying that a delicious dip is in order! Here are some yummy dip recipes to enjoy with your buffalo wings.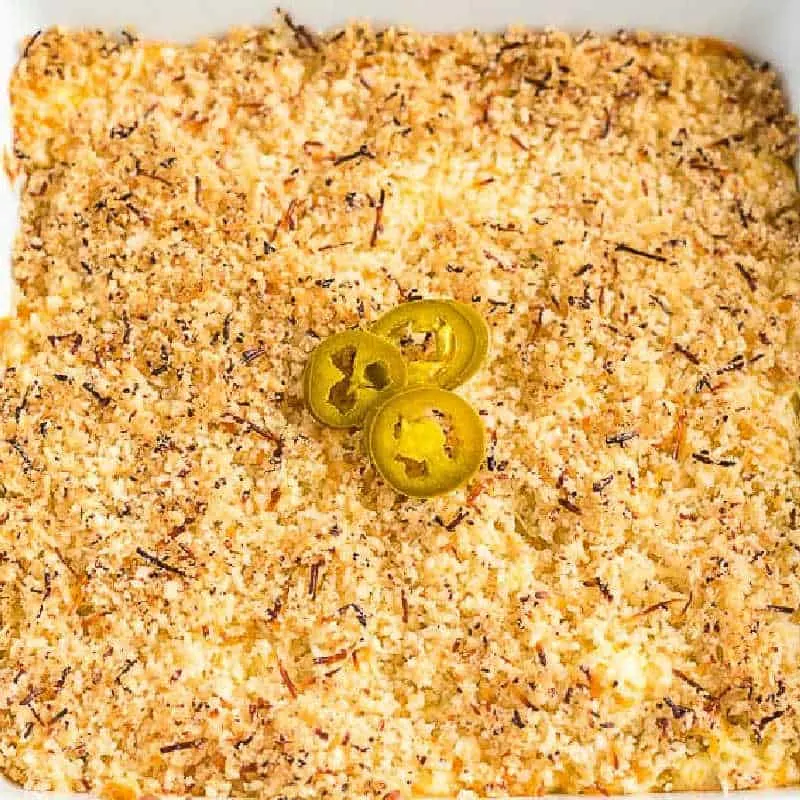 Jalapeño Popper Dip is a scoop-able version of jalapeño poppers that is easy to make and everyone's favorite appetizer! Creamy & spicy with a crunchy & buttery topping.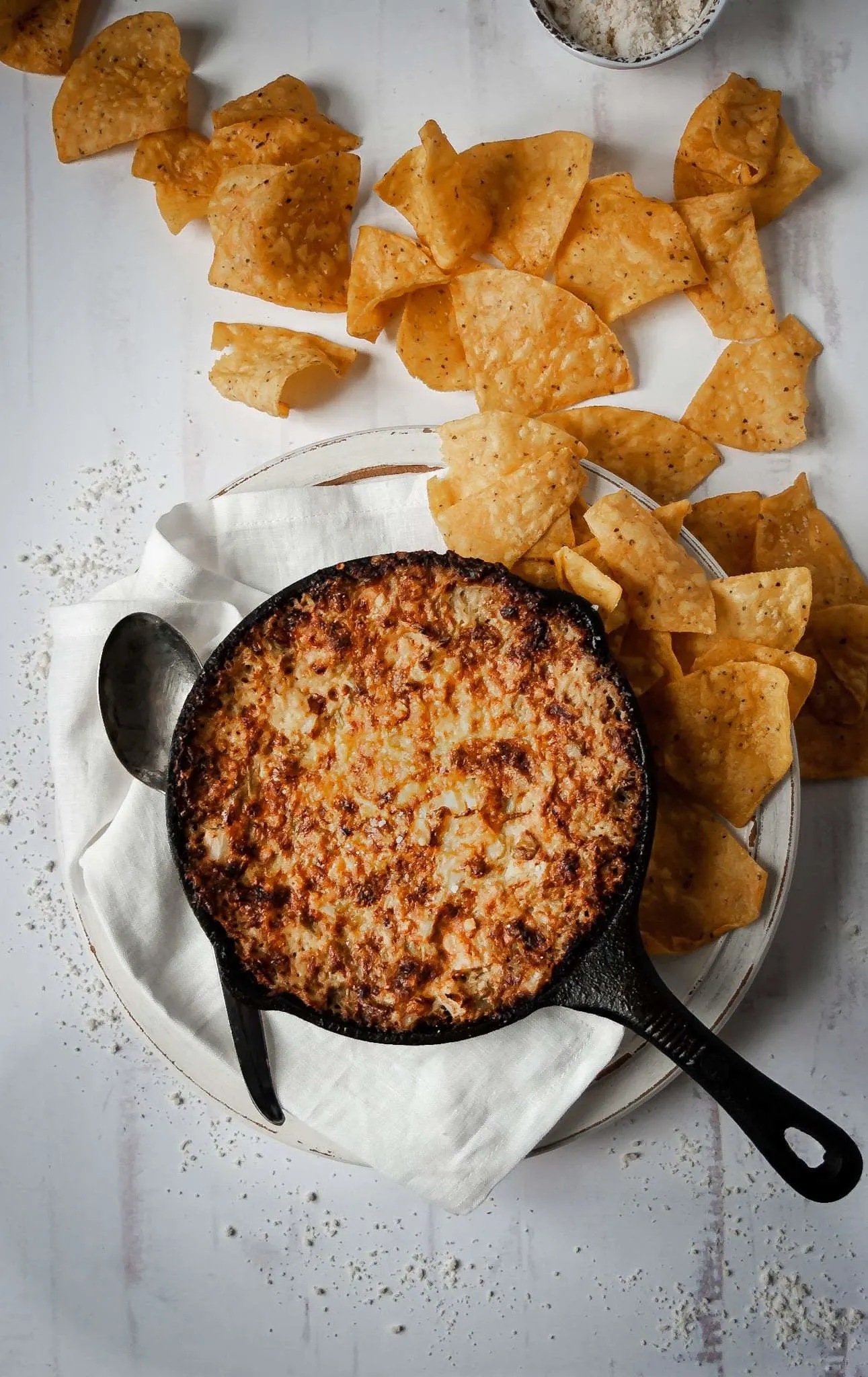 The best artichoke dip with the addition of hearts of palm and tons of garlic and cheese is a fresh take on a popular dip.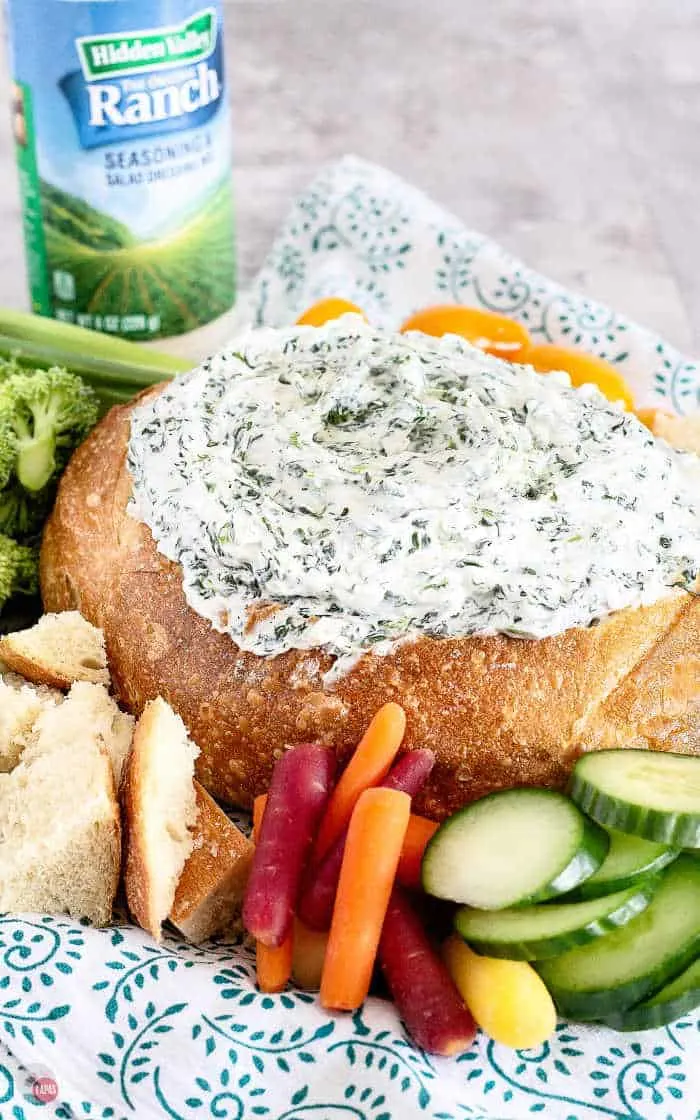 Easy, creamy, and delicious spinach dip bread bowl is the perfect appetizer for any occasion. 5 minutes and 5 ingredients are all you need to make this crowd-pleasing dip leaving more time with friends and family!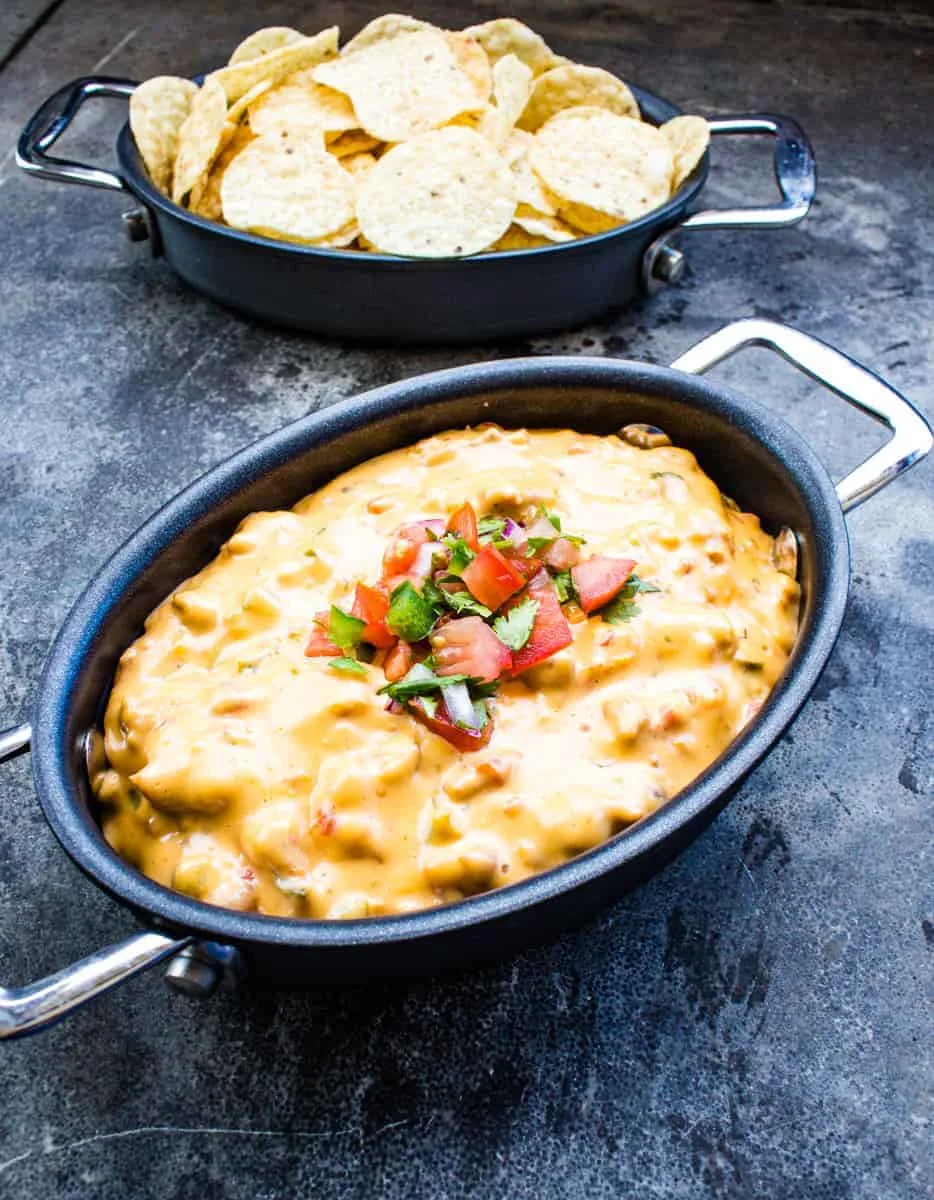 With a smooth creamy texture and the extra flavor from the smoke, this Smoked Queso dip recipe will become a party favorite. It makes a fairly big batch, so invite some friends and pop a pan of this onto the smoker, and in no time, you'll have a tasty dish that everyone will rave about.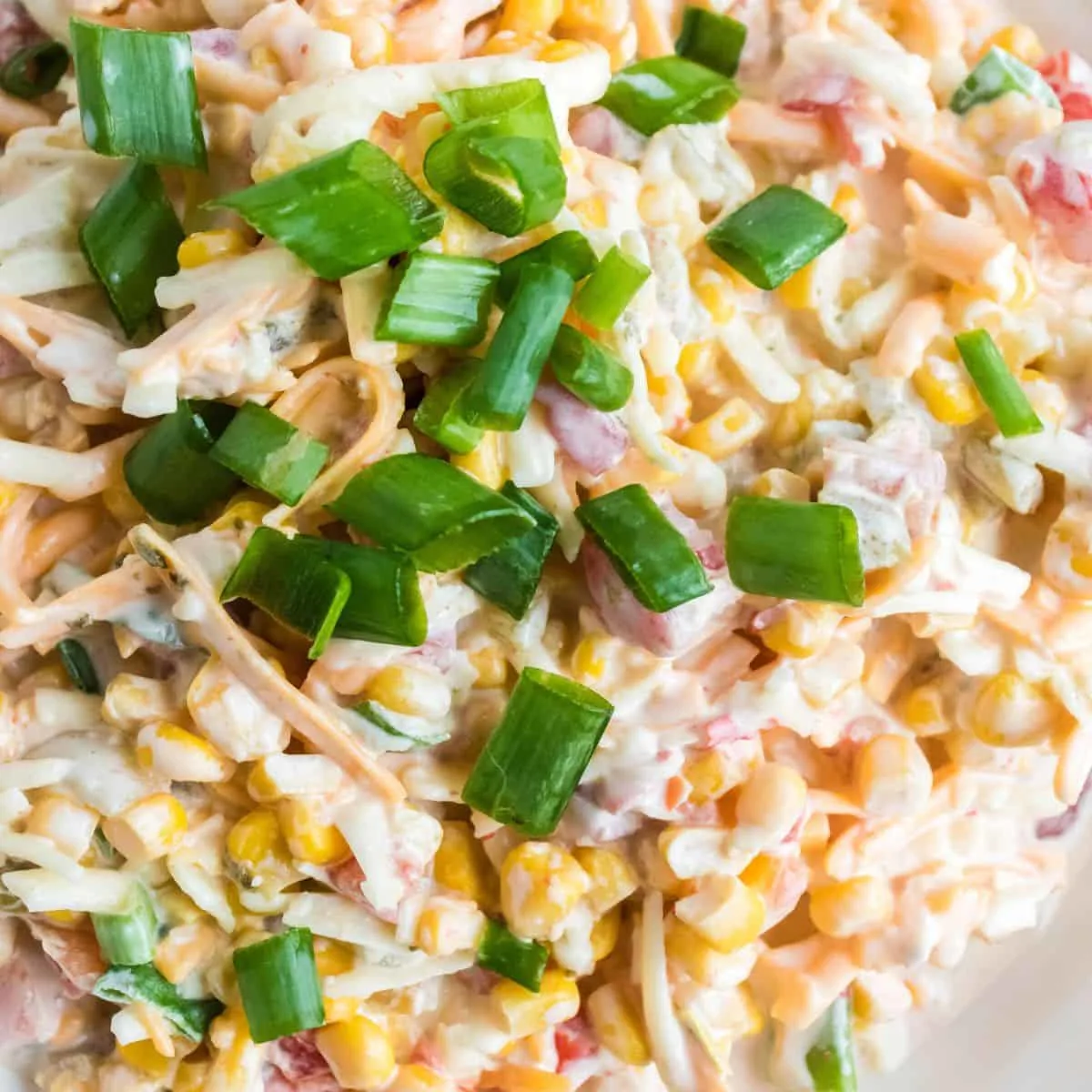 Incredibly addictive Cowboy Corn Dip is made with Southwestern corn, rotel tomatoes, green chilis, pepper jack, and cheddar cheese. Make this crack corn dip for all your holidays, events, and gatherings!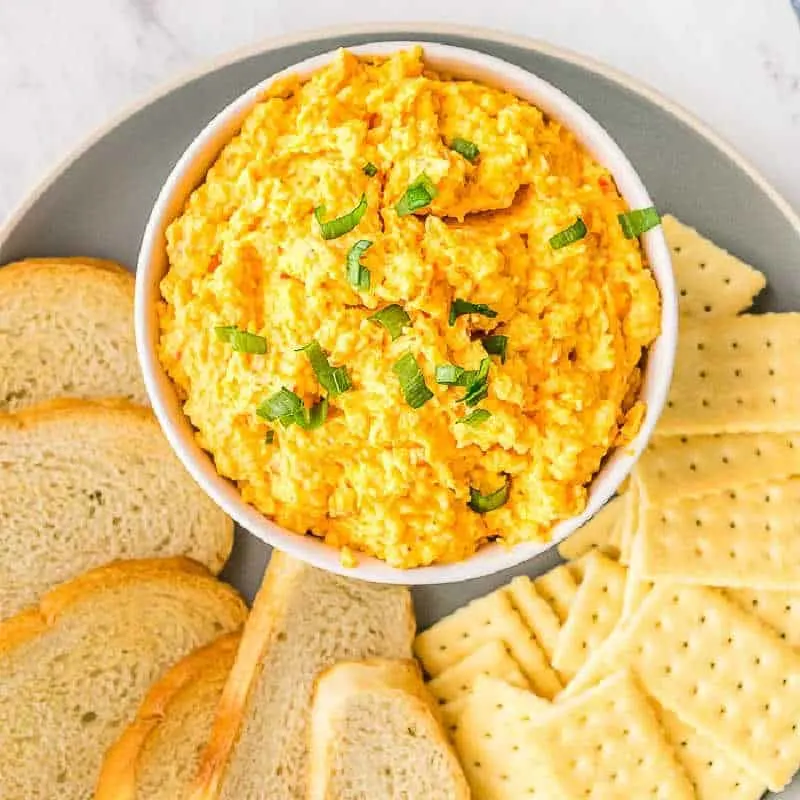 Homemade Pimento Cheese is a Southern spread used as a dip for crackers and veggies or spread on finger sandwiches at parties. Whip it up in Less Than 5 minutes!
Easily made with cheese, mayo, and a secret ingredient, it is creamy and tasty. Perfect for any occasion or just eating by the spoonful in front of the fridge.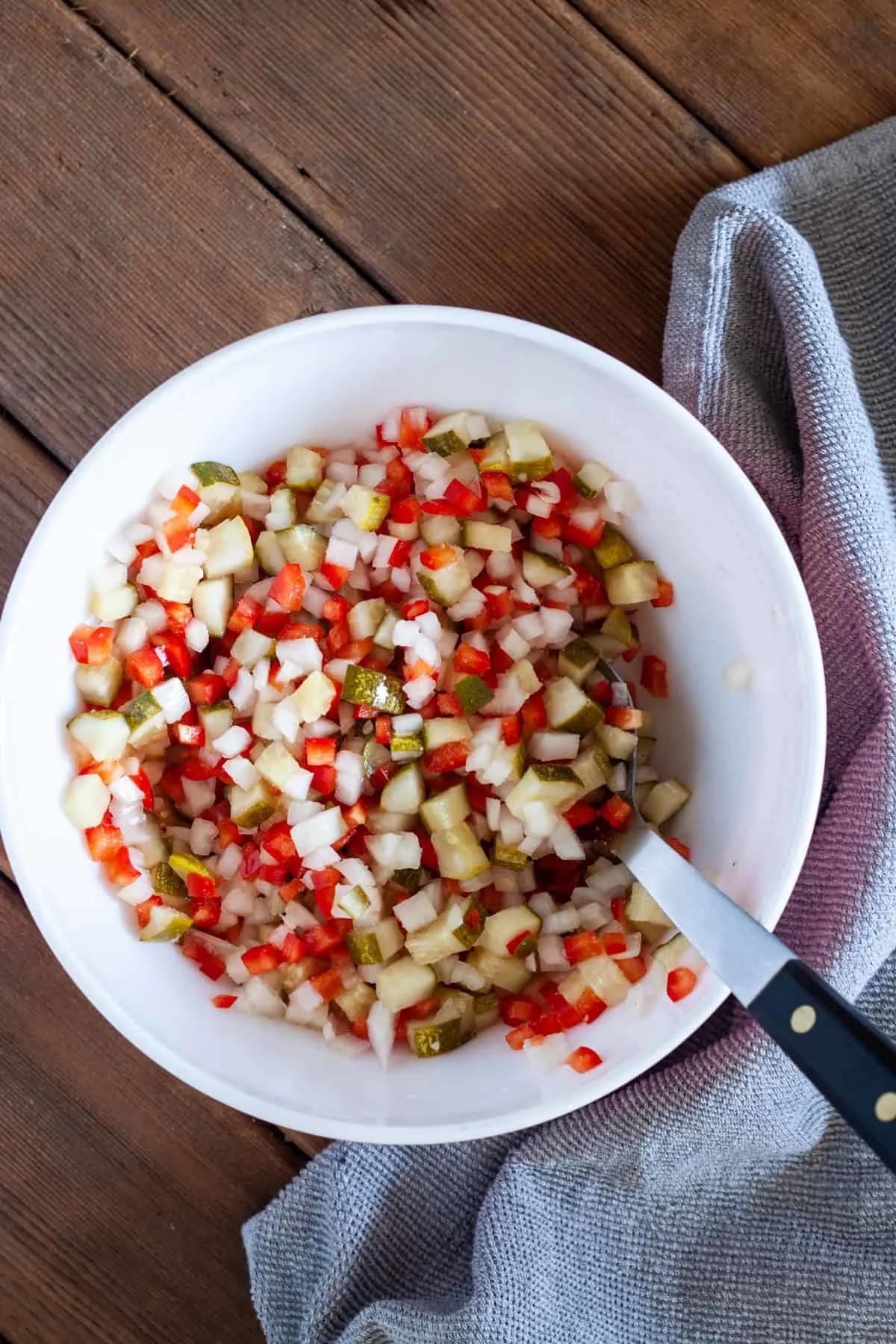 Pickles replace fresh tomato in this briny twist on a traditional Pico de Gallo. Pickle de Gallo is perfect served with chicken wings!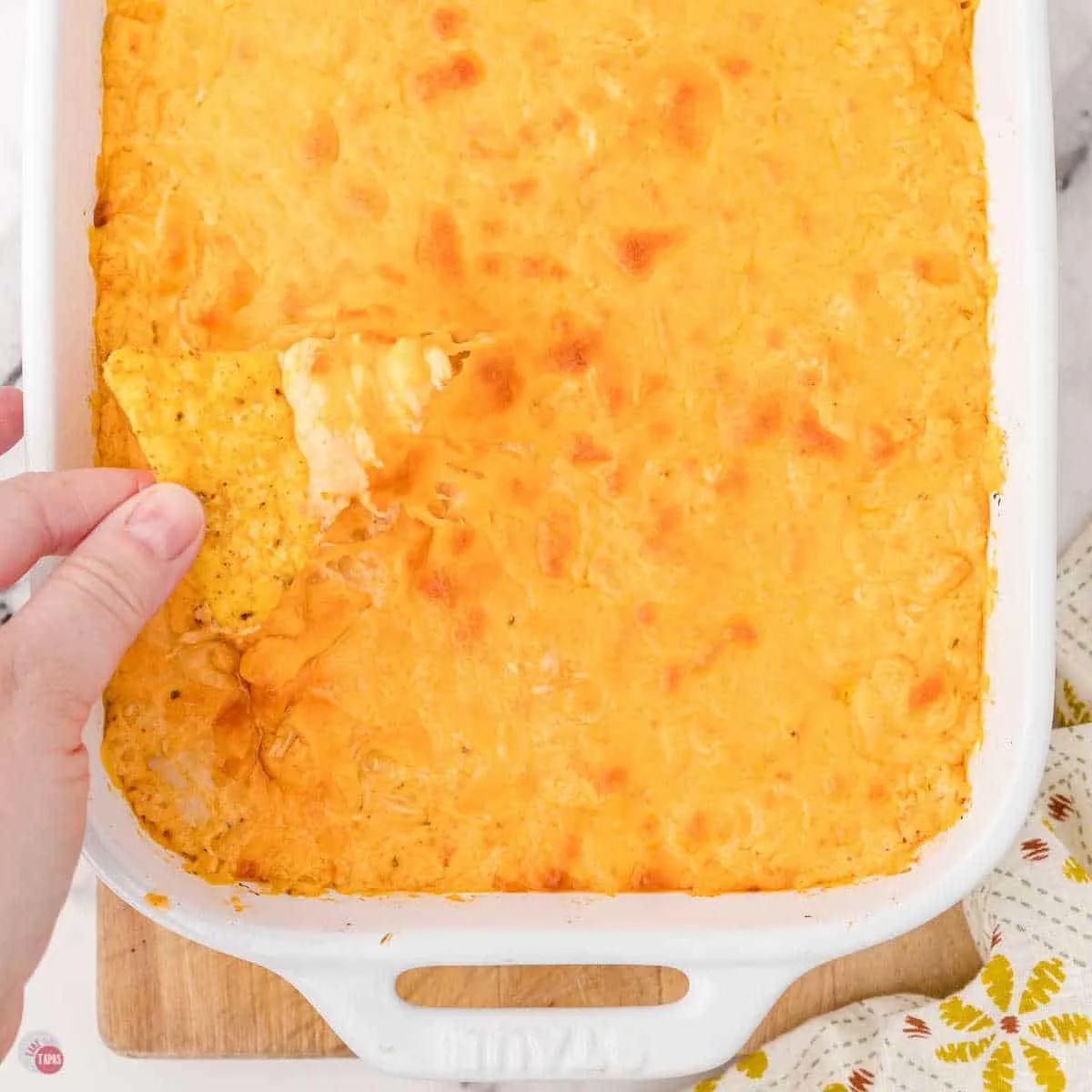 The big game will never be the same as soon as this creamy Hooters Buffalo Chicken Dip is pulled out! The cheddar cheese mixed with cream cheese and the show-stopping Hooters' hot sauce will bring all the attention from the TV to your appetizer.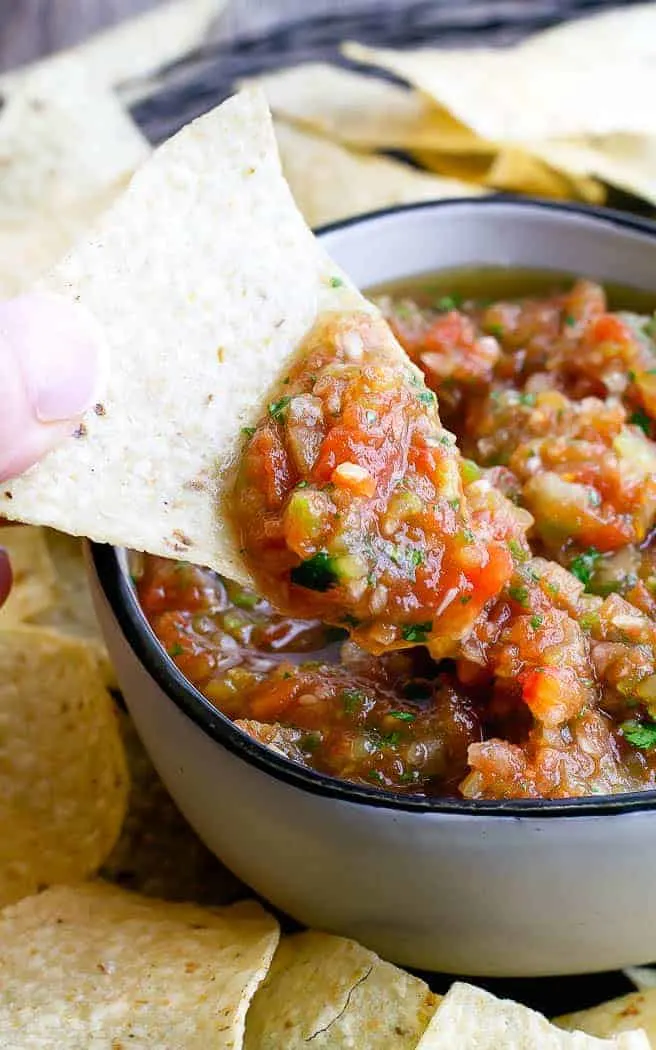 This no cook, easy salsa recipe is a hit at any party! 5 minutes and lots of crispy tortilla chips are all you need!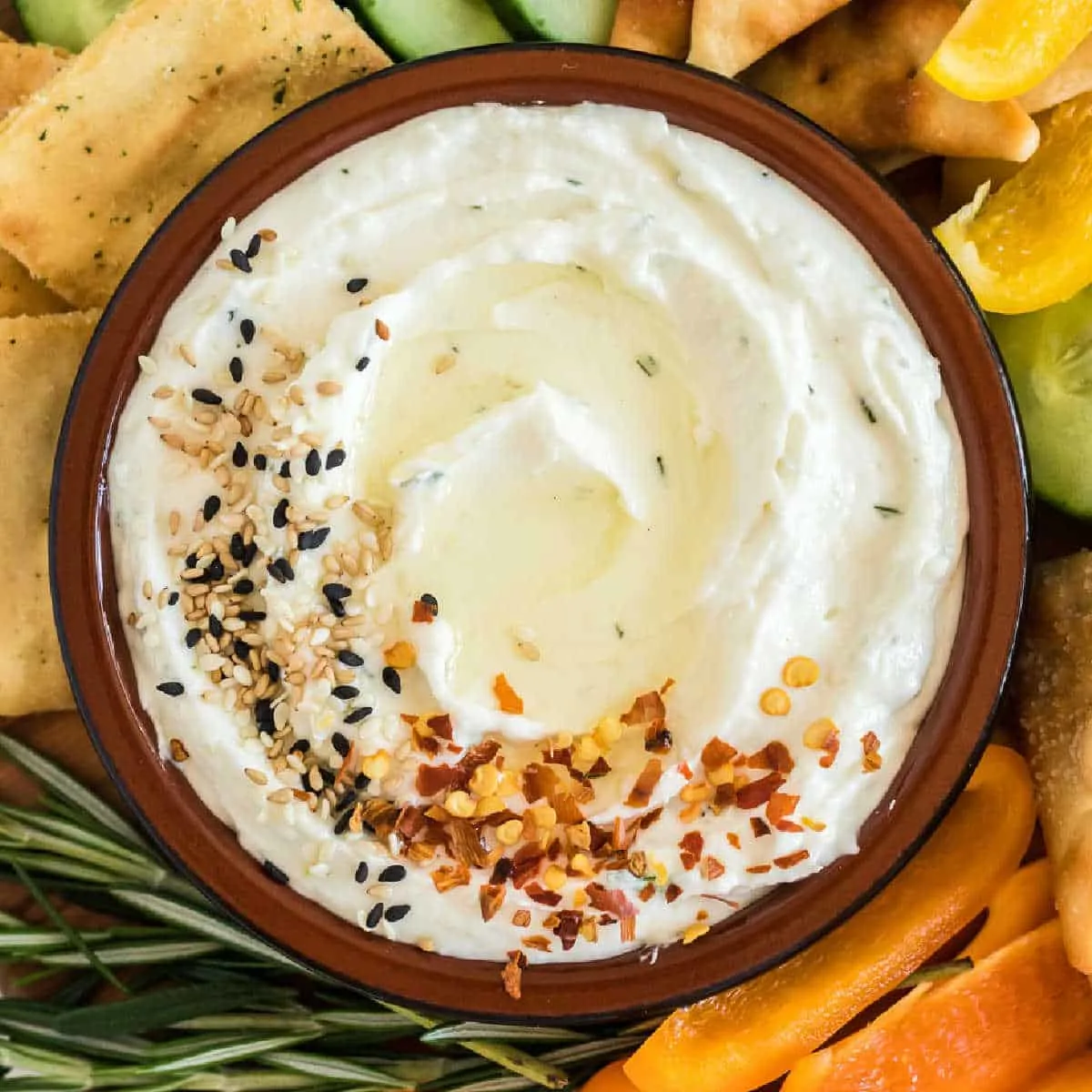 Salty feta cheese combined with garlic, olive oil, rosemary and bright lemon make creamy Whipped Feta Dip. The perfect addition to a cheese board or serve with a few cut veggies and crackers for a fun afternoon snack.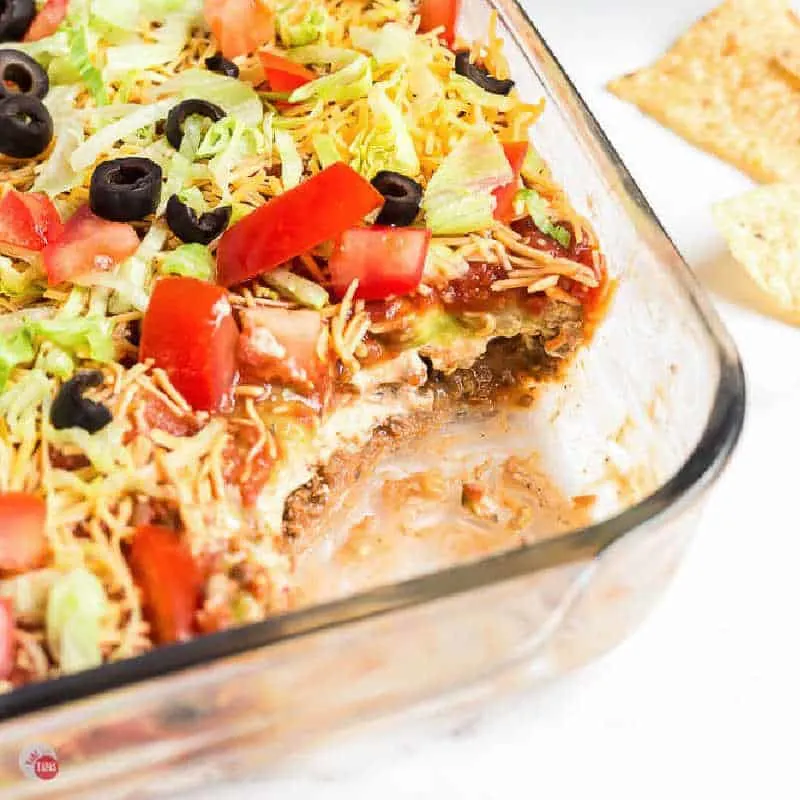 This layered taco dip is about to be your go-to dish when a potluck is in question. Make it traditionally with ground beef or go vegetarian with refried beans.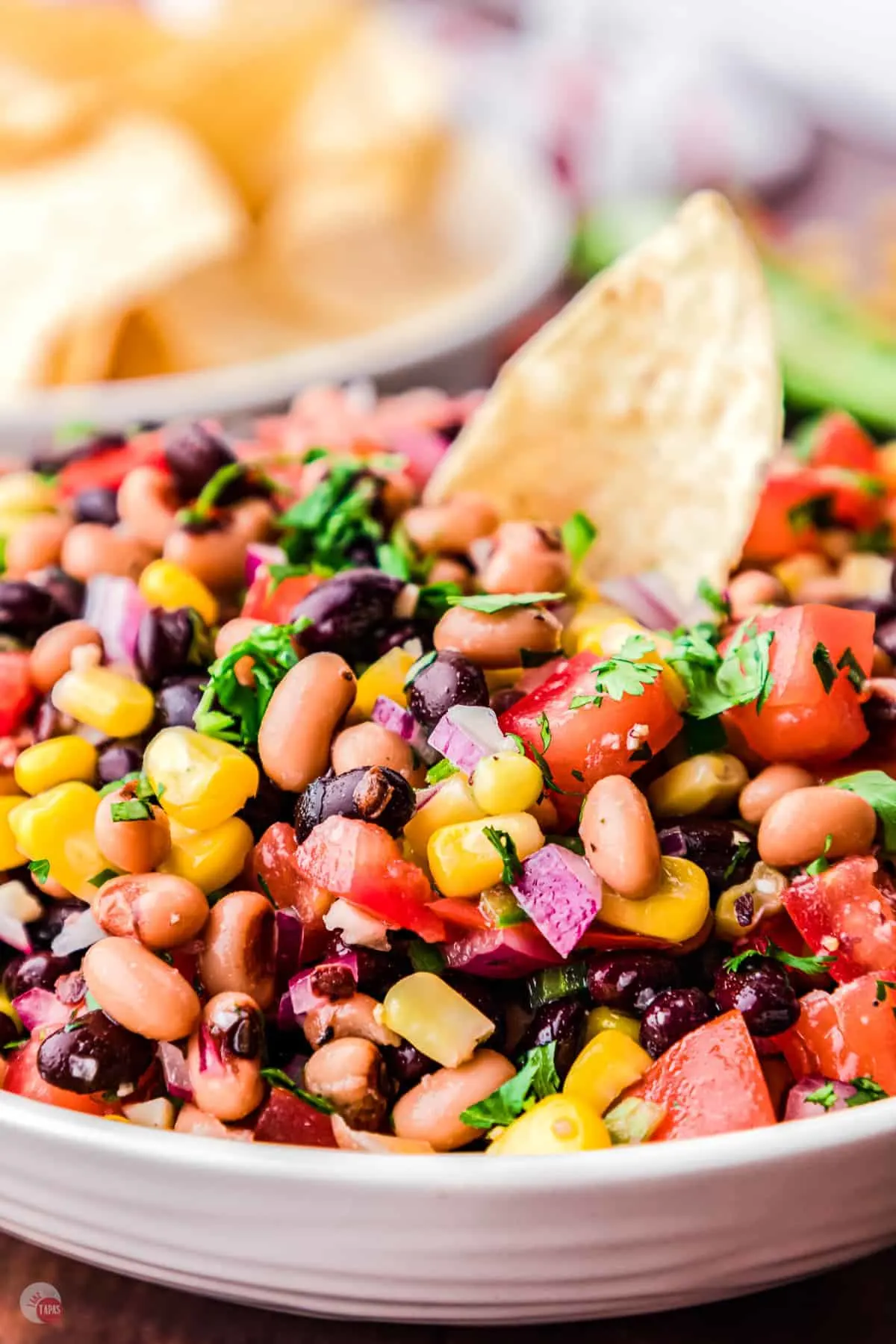 Cowboy Caviar is a vibrant and colorful salad that may be served as a side dish, a salsa to dip tortilla chips in, or even just on its own. A bright, tasty dish with a bit of a kick that is made with black-eyed peas, black beans, corn, jalapeños, tomatoes, cilantro, and juicy limes.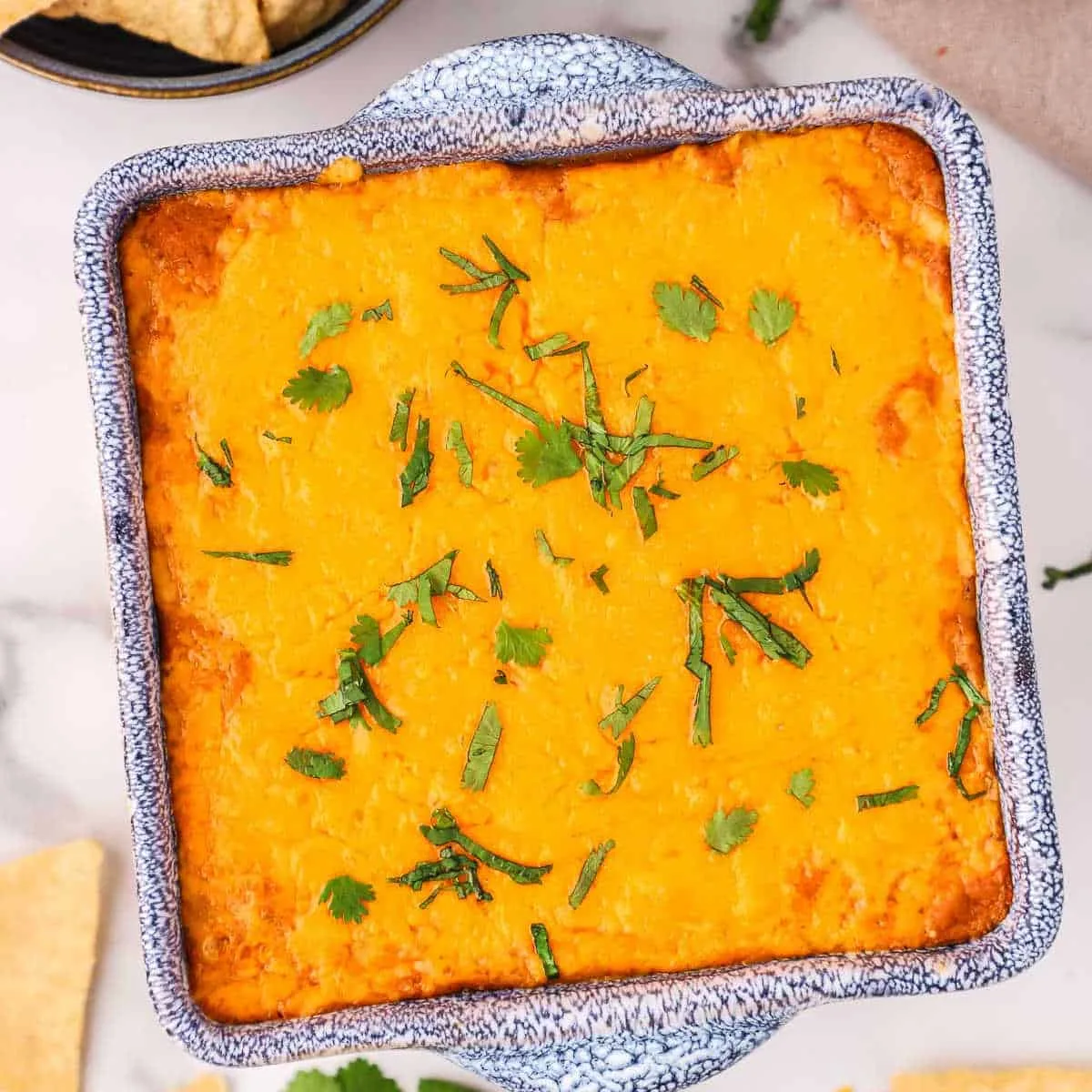 This easy Refried Bean Dip is filled with creamy refried beans, gooey cheese, and perfect for dipping tortilla chips in!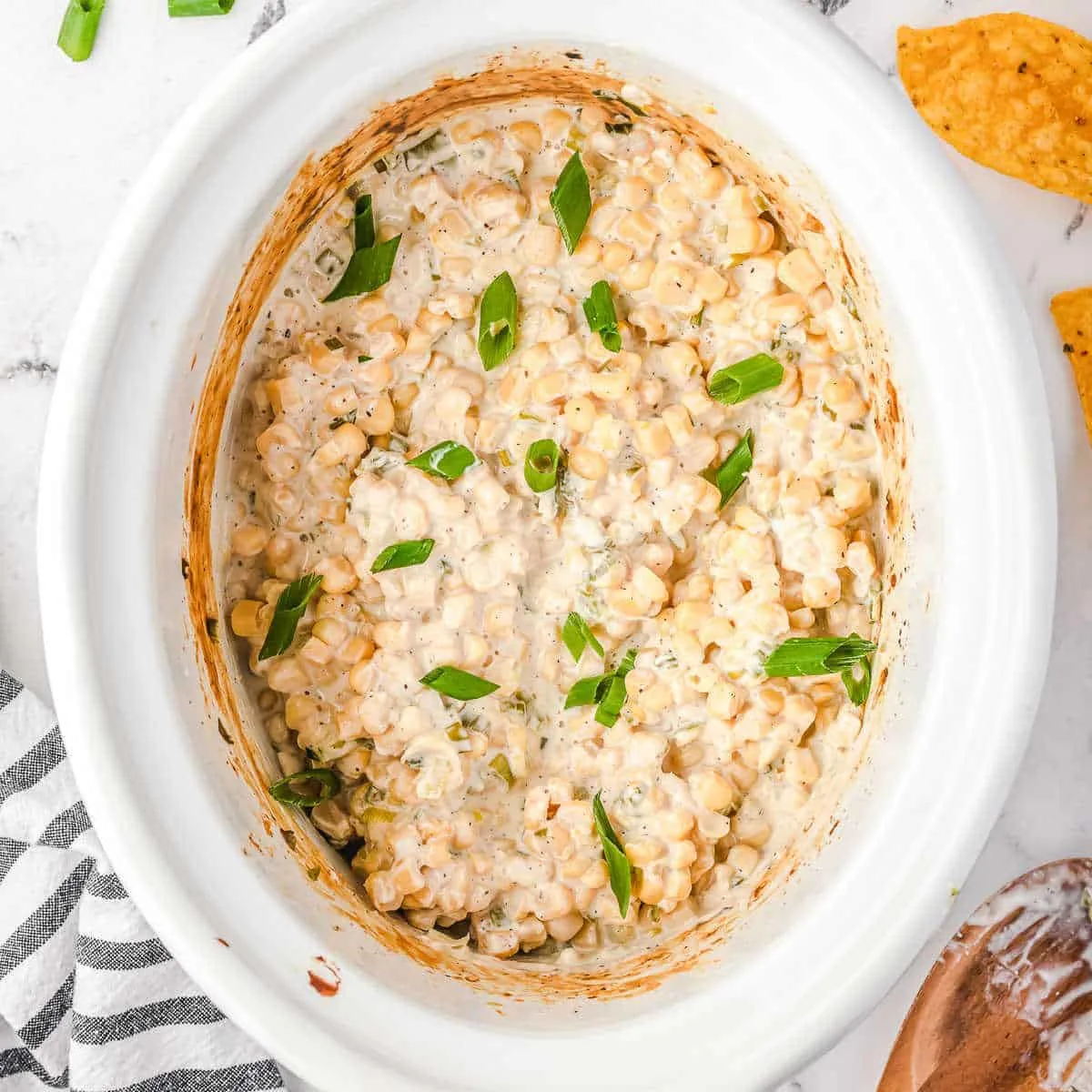 Creamy Corn Dip with a hint of jalapeño that you can make in your crockpot? Who doesn't need this in their life?!?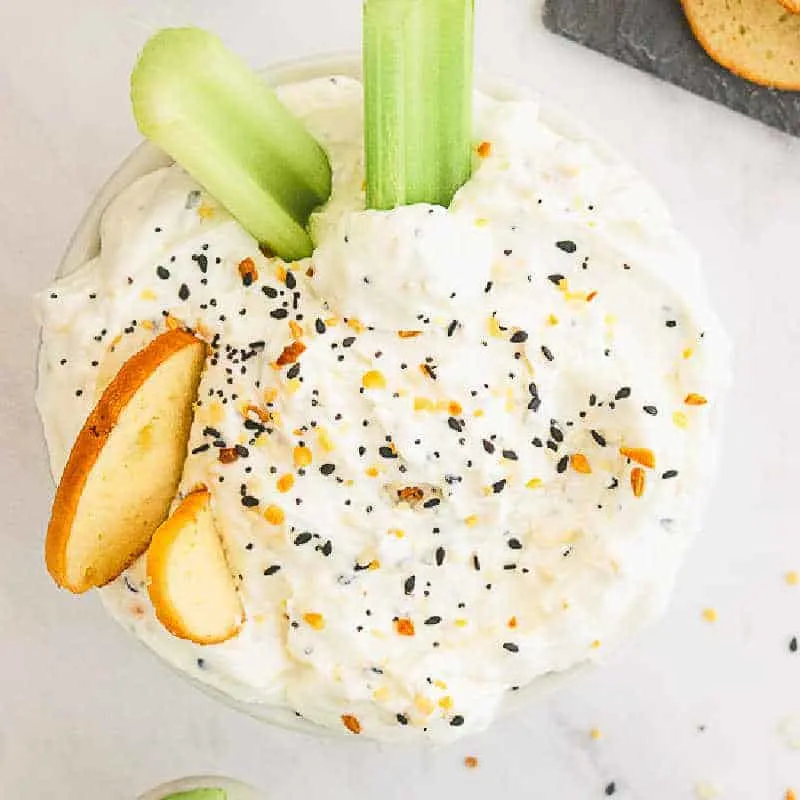 Everything Bagel Dip is light, creamy, and only needs 3 ingredients! Just like your favorite deli bagel but with homemade bagel seasoning. Set out with veggies, fruit, or serve it with bagel chips for the ultimate combo. It doesn't get any easier than that!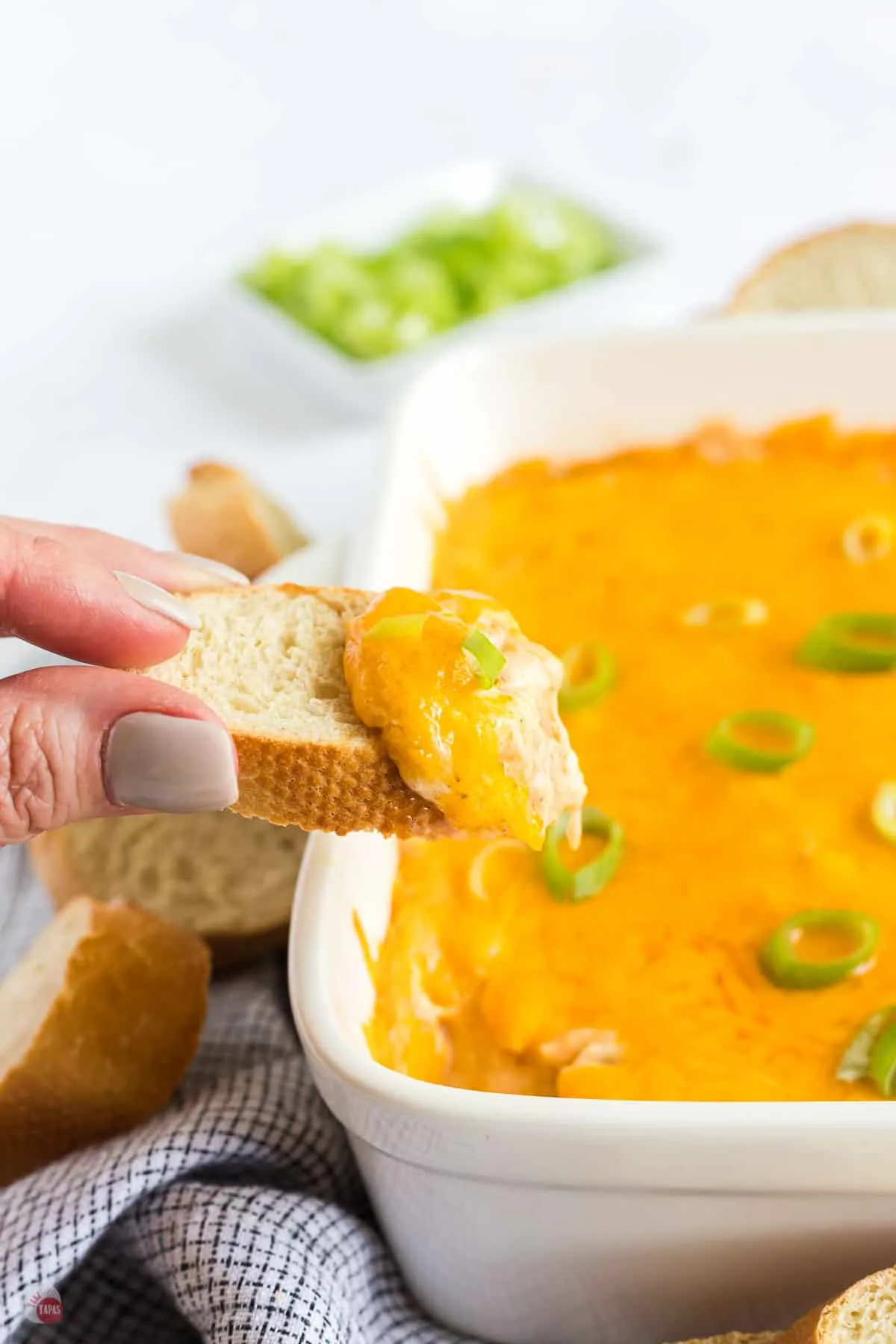 This rich and cheesy Crab Dip is the perfect party food! Creamy and absolutely full of lump crab meat, it is delicious served hot or cold with your favorite crackers or crostini.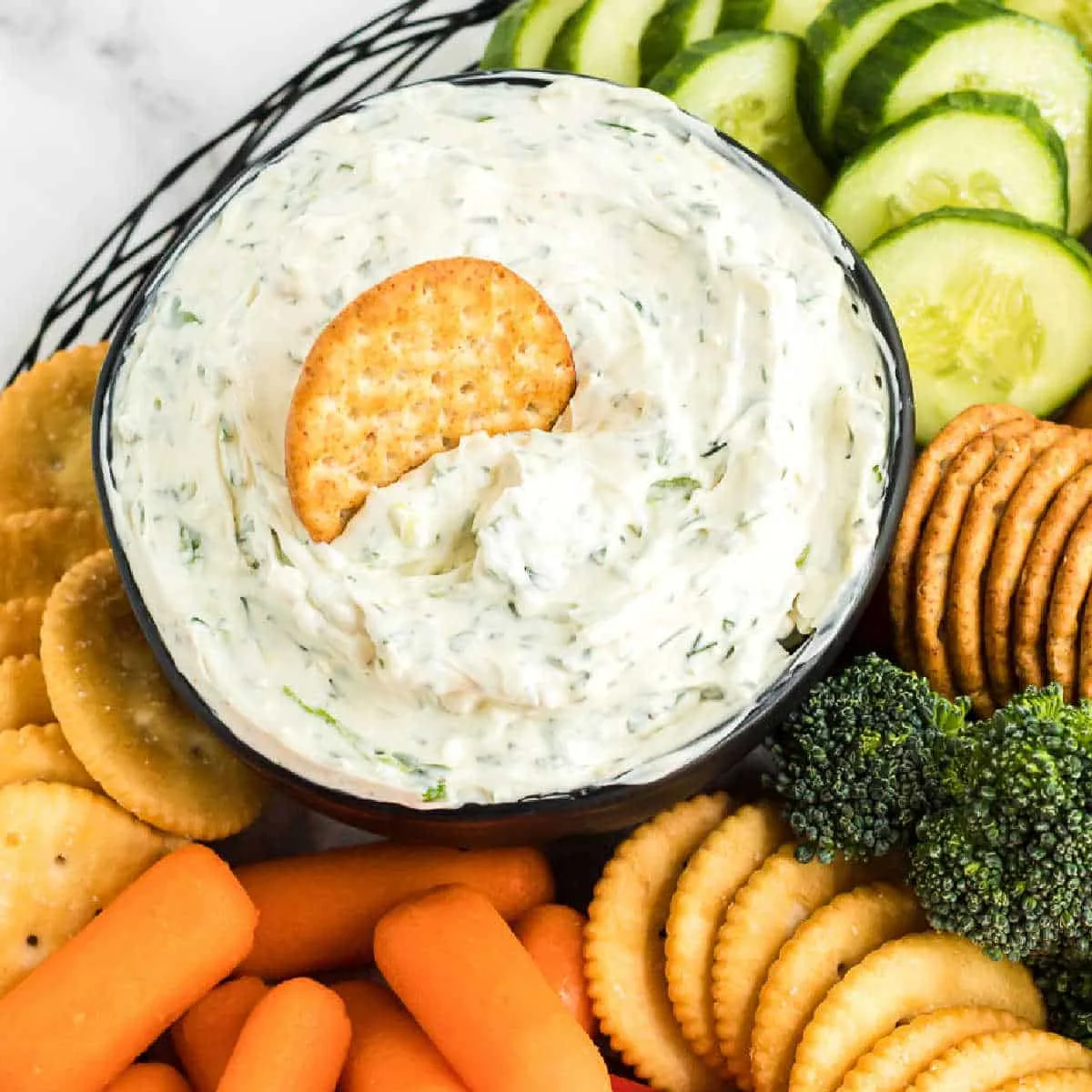 Fresh Herb Cream Cheese Dip is the perfect dip to pair with just about anything! Quick and easy to make and full of fresh herbs, try it with your favorite chips, crackers, or raw veggies.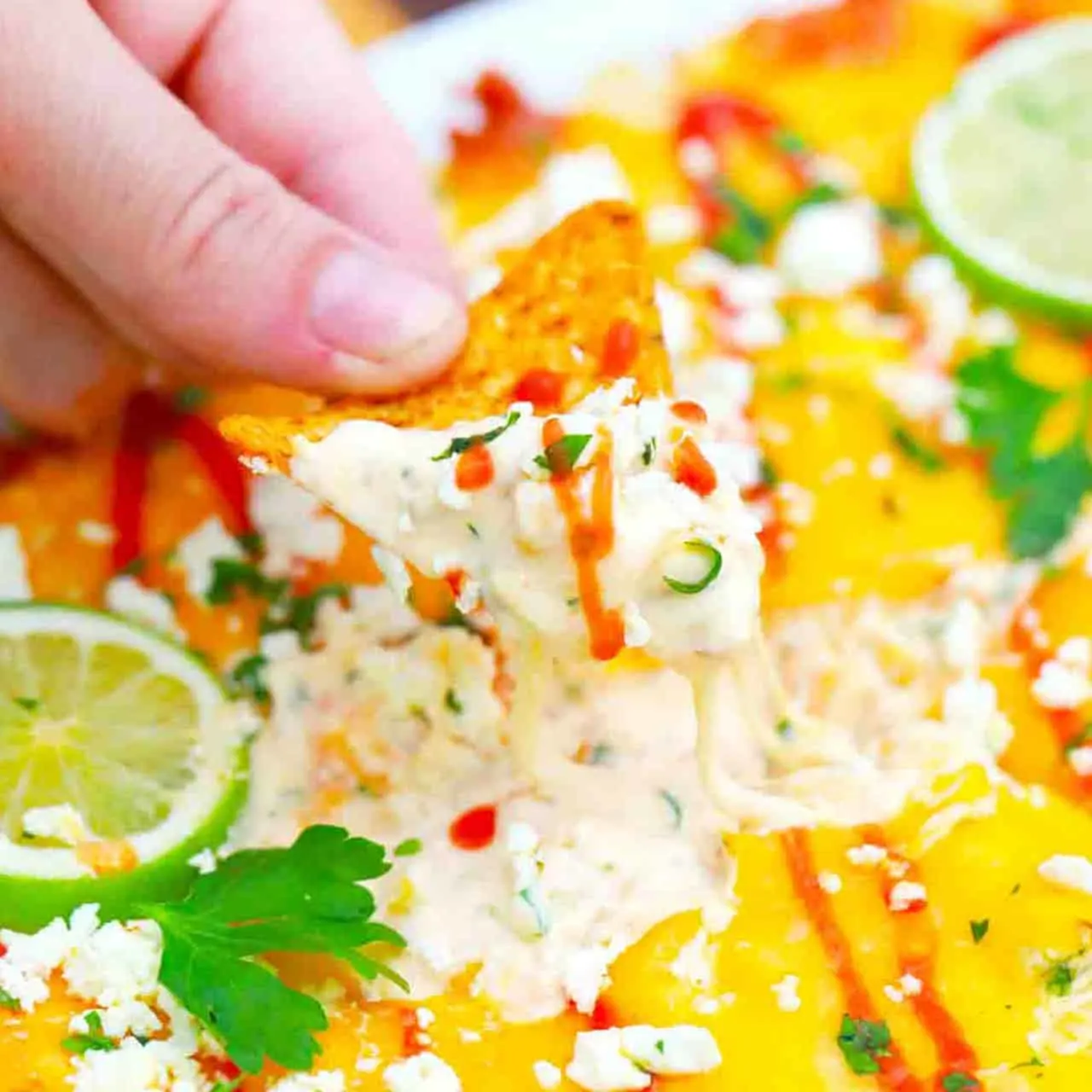 Mexican Street Corn Dip is loaded with sweet corn, a cream cheese mixture made with a variety of cheeses and spices for the ultimate cheesy goodness. With the fresh crunchy corn kernels and creamy mayo and cheese mixture, this dip is perfect for a Cinco de Mayo party or any time you want it.
Finger Foods
Chicken Wings are the ultimate finger food! As long as we are licking our fingers because of the sauce, why not enjoy these other finger foods?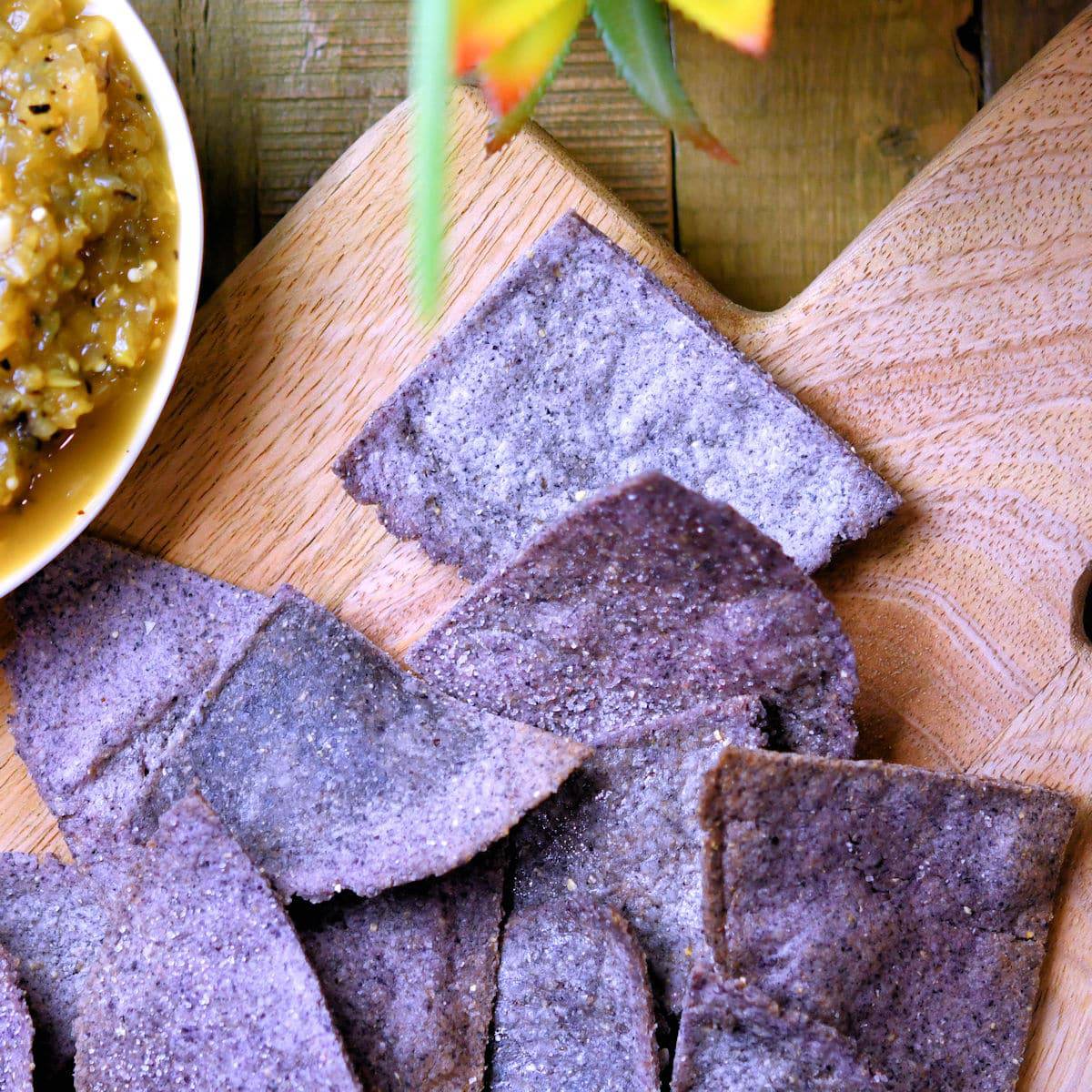 There's nothing like fresh tortilla chips made from scratch. I mean fresh, from masa harina, corn tortilla chips. This is a recipe you will want to save!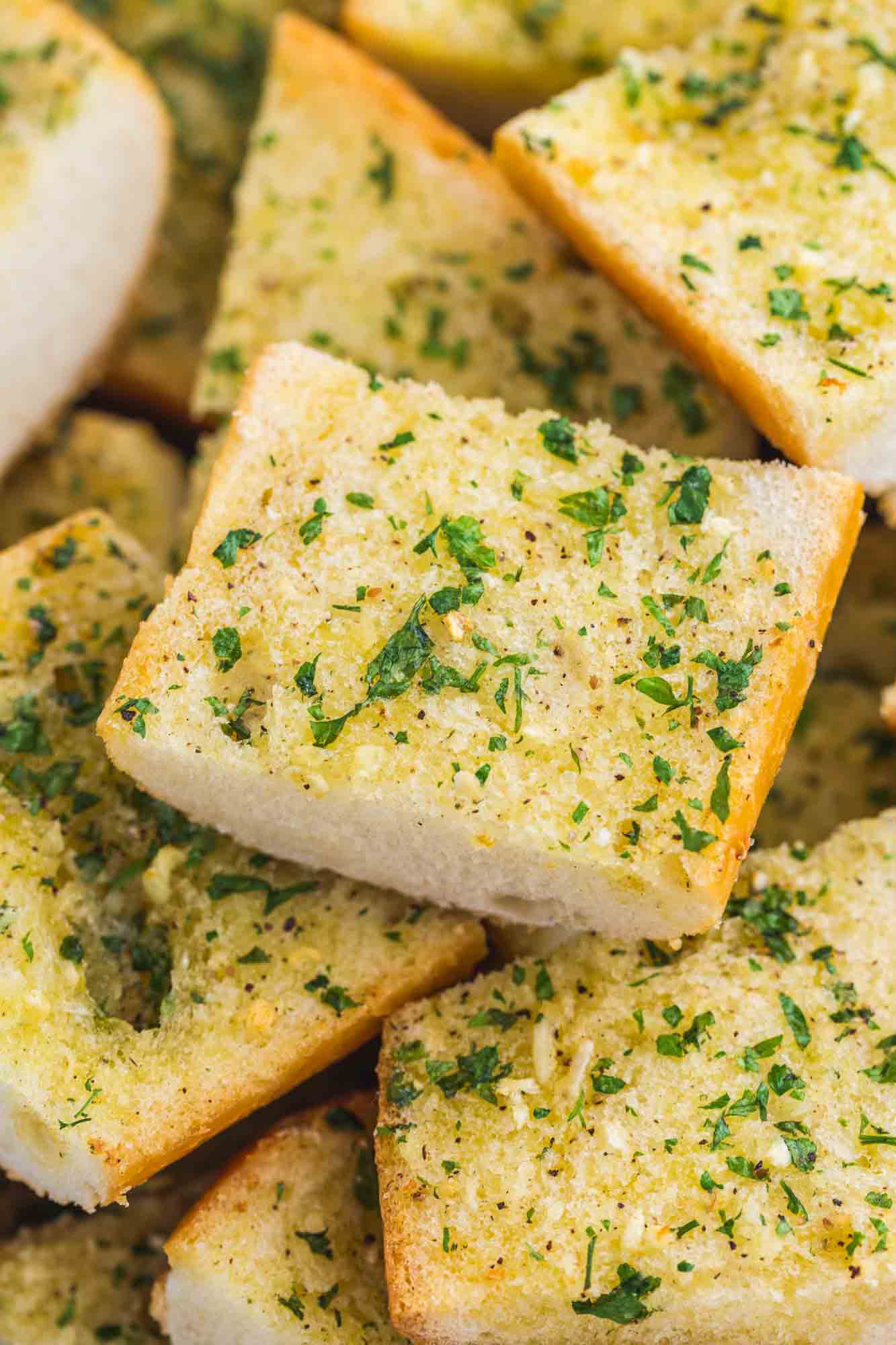 This garlic bread recipe is the crispiest and most garlic filled bread you've had! I like my garlic bread butter, packed with flavor, and toasted until it's golden brown, and I'm sharing my recipe with you.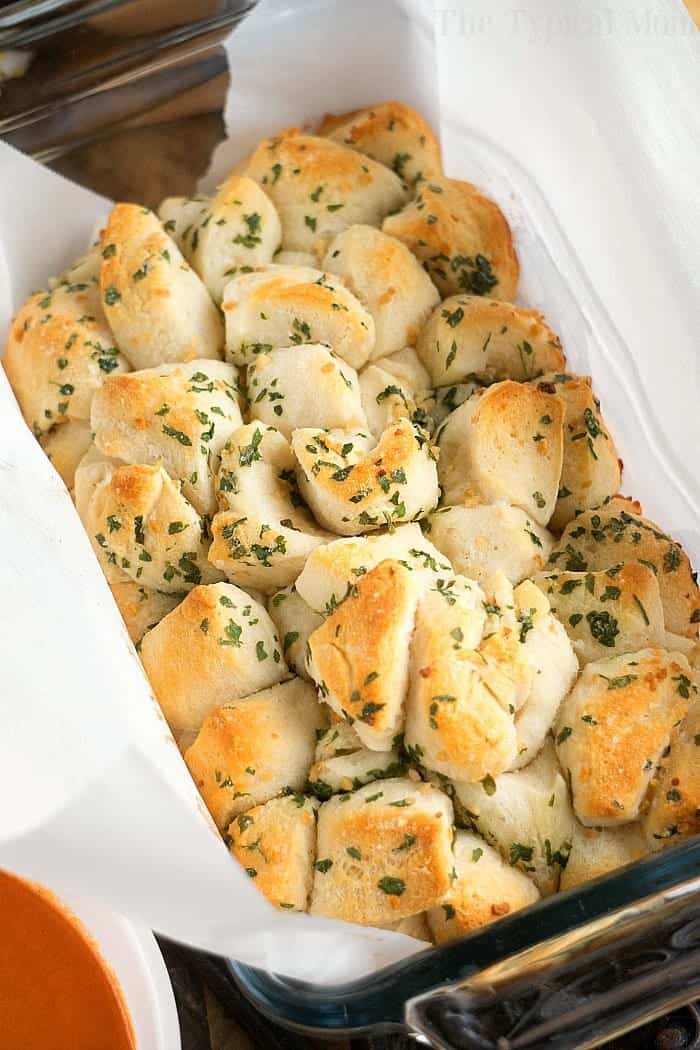 This garlic pull apart bread recipe paired with soup is the perfect lunch or dinner for your family. Great garlic bread recipe with no active dry yeast required for busy nights.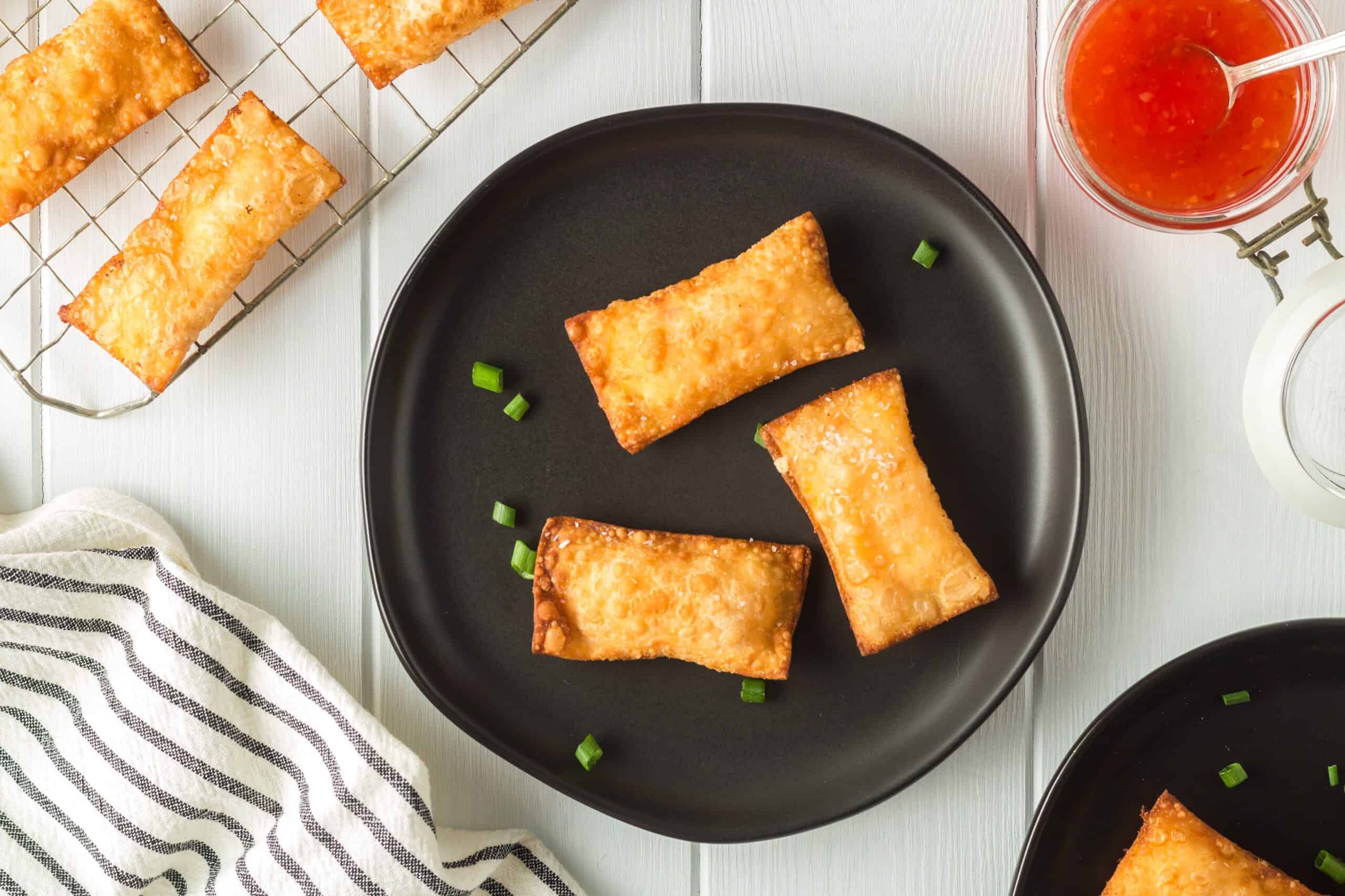 Pimento Cream Cheese Wontons a new twist on the beloved classic of fried cheese. Thin and crispy wonton wrappers are the perfect vessel for pimento cheese blended with cream cheese. The filling is super creamy and downright addictive. Served with a side of sweet Thai chili sauce, these fried cheese snacks pack serious flavor punch.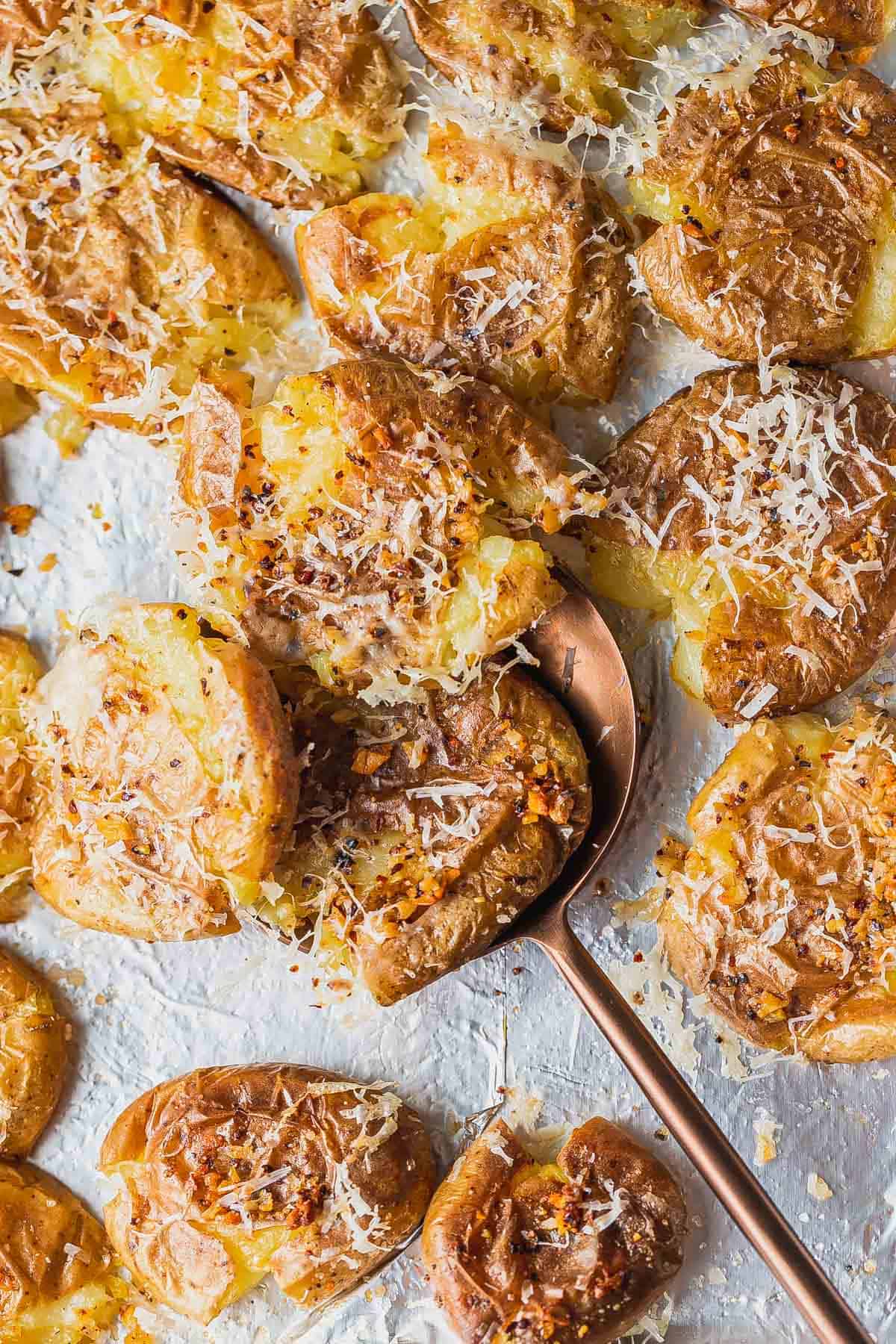 This Crispy Smashed Potato recipe is flavorful, fluffy, and covered in garlic butter and cheese. Made on a sheet pan, these crispy potatoes are a great side dish for any occasion.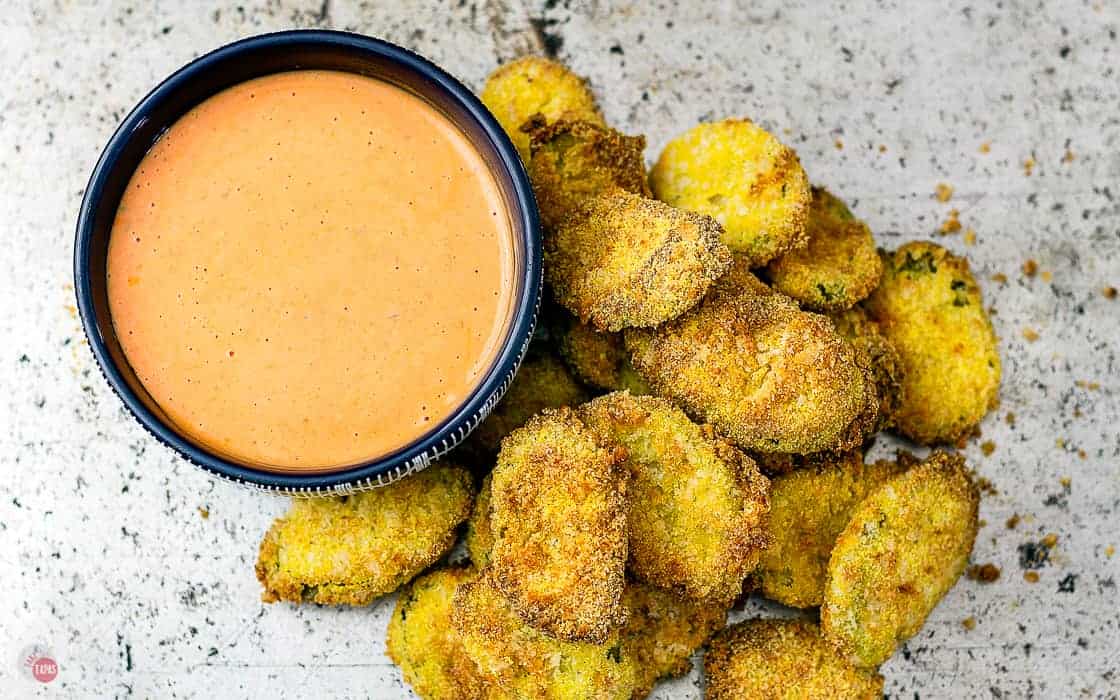 Crispy Fried Beer Pickles coated in a panko and cornmeal, cooked in the air fryer, and served with a Sriracha Ranch Sauce. Take your fried pickle game to the next level by using an air fryer to get them extra crispy!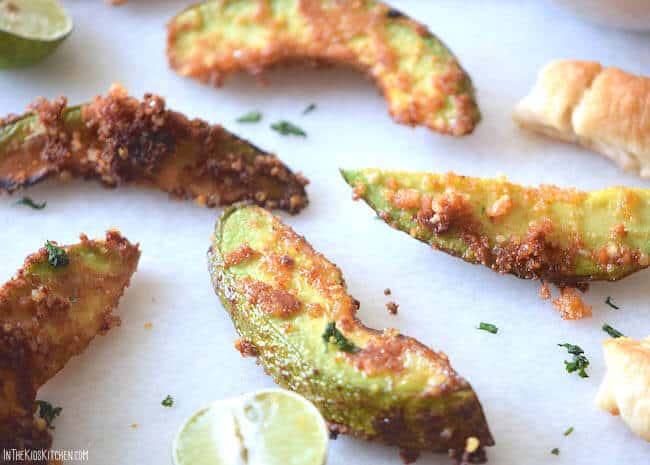 French fries are almost universally a hit with kids. But let's face it, they're not exactly the healthiest food option. That's why we love these Baked Avocado Fries as a more nutritious alternative to a junk food favorite!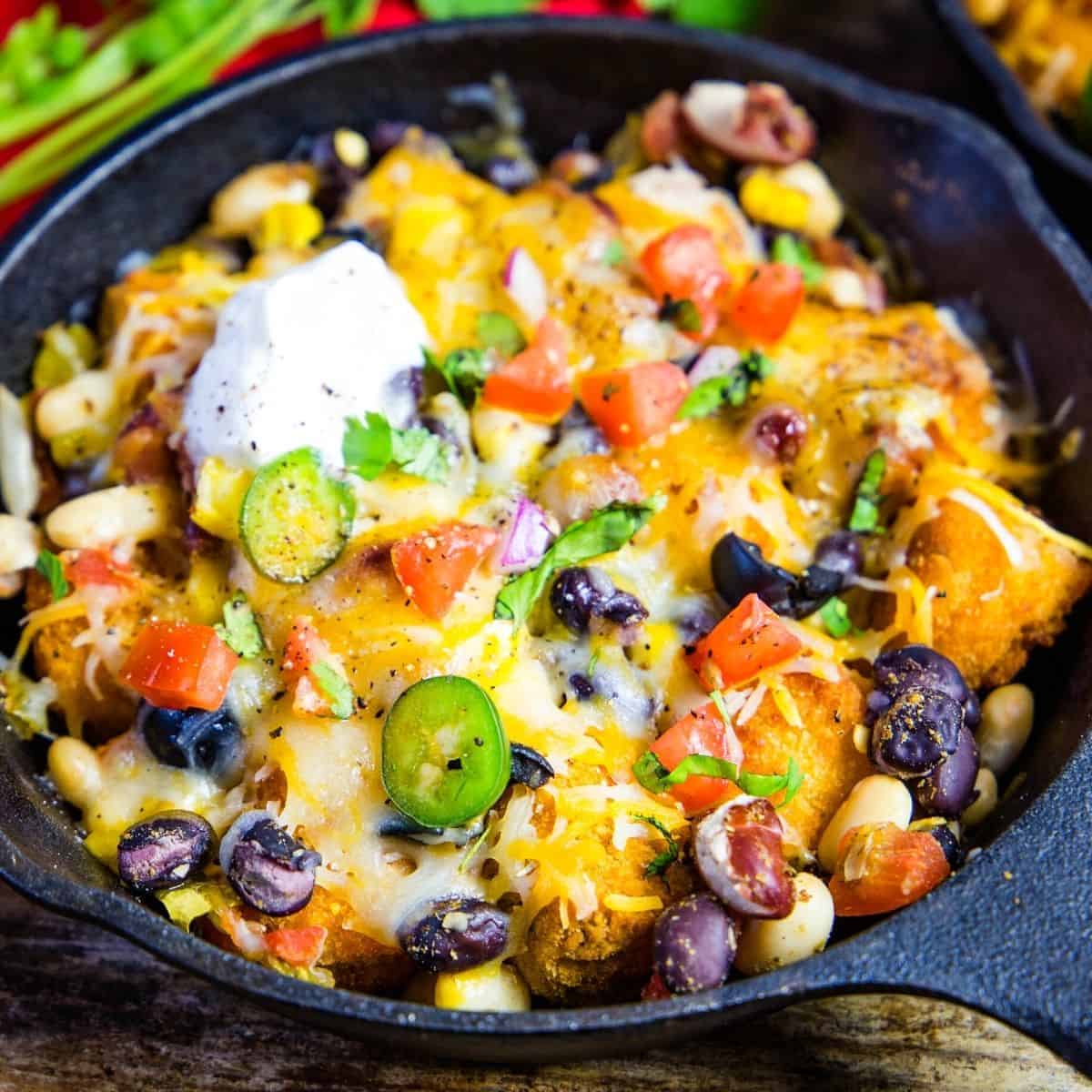 Veggie Tater Totchos are going to make you so very happy. If you don't know what totchos are, sit back and give me 5 minutes to make your tastebuds happy. This recipe is a delightful twist on nachos. It's full of veggie tater tots topped with cheesy goodness, beans, pico, guac, and yes a little more cheese!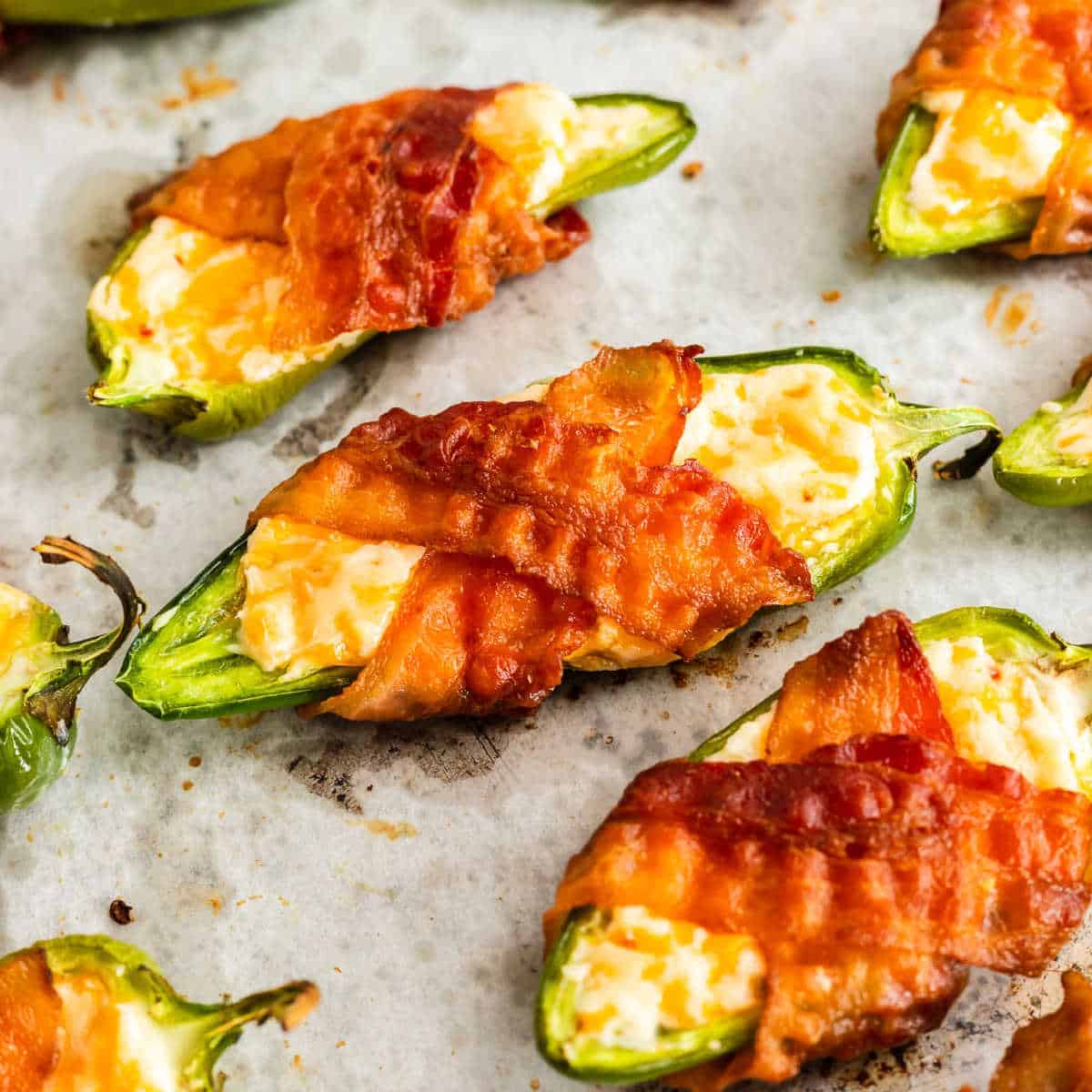 These Bacon Wrapped Jalapeno Poppers are spicy, loaded with melty cheese, and are perfect wrapped in smoky crispy bacon. Whether you are just having a small gathering or gearing up for the big game, they are the perfect party food.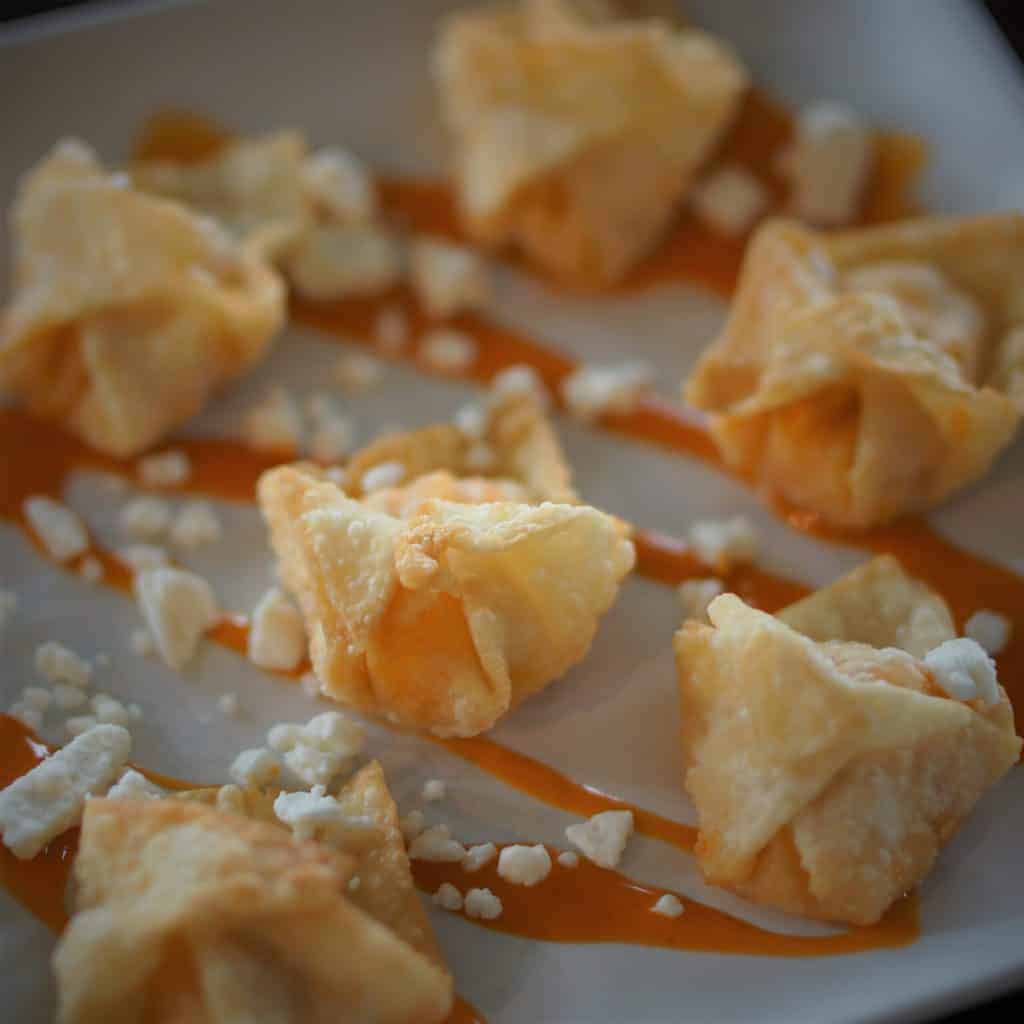 These Buffalo Chicken Wontons are the perfect game day food. They are filled with creamy and spicy buffalo dip, wrapped in wonton wrappers, and then fried to crispy perfection. Top with a little more buffalo sauce and some blue cheese crumbles and serve to your rabid sport fans.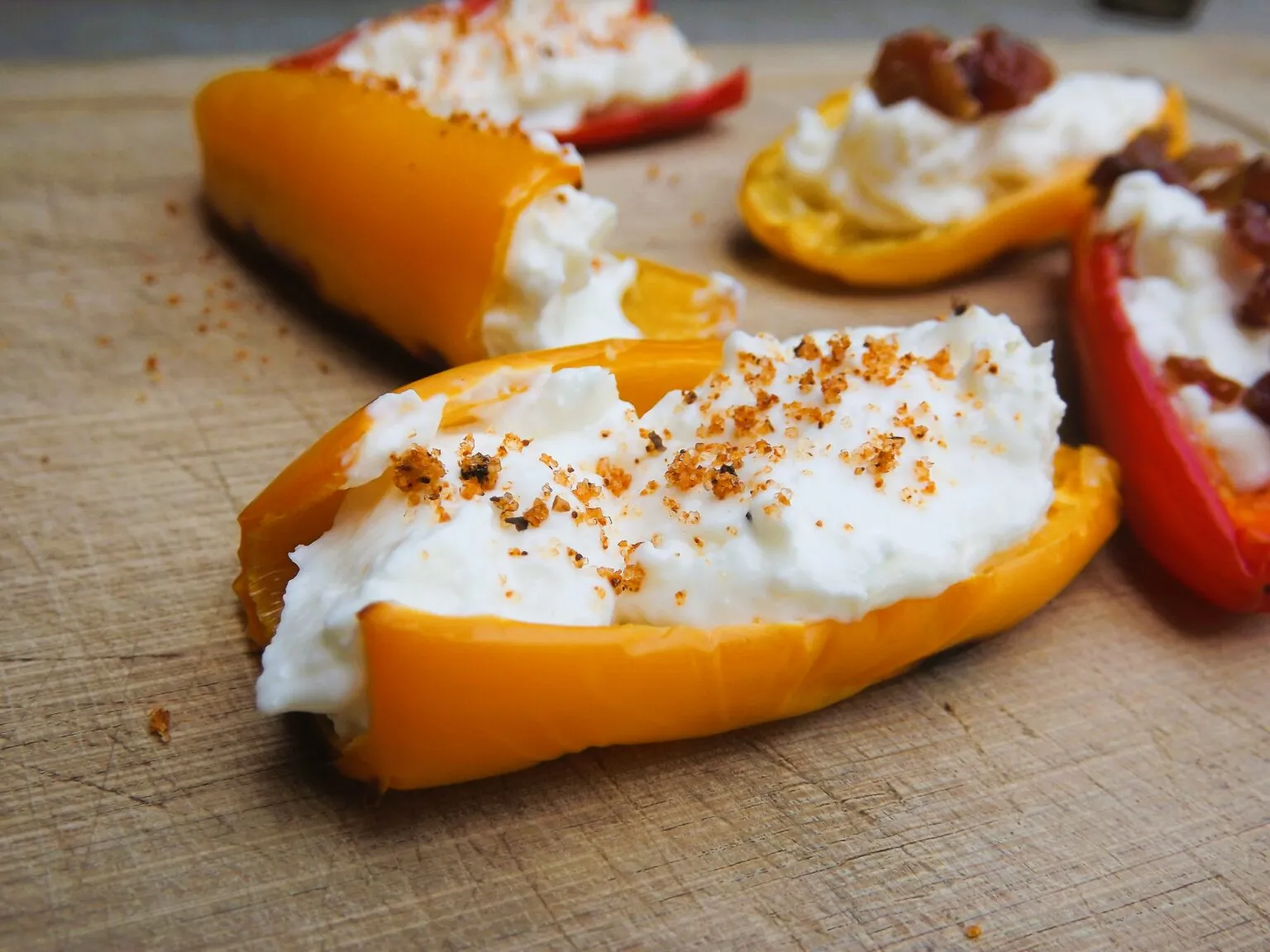 These cream cheese stuffed mini peppers are awesome on the grill, they make for a great appetizer and are simple and quick. We love this recipe because it offers a variety of ways to top them off, is naturally packed with flavor and is easy to pull together and has limited ingredients.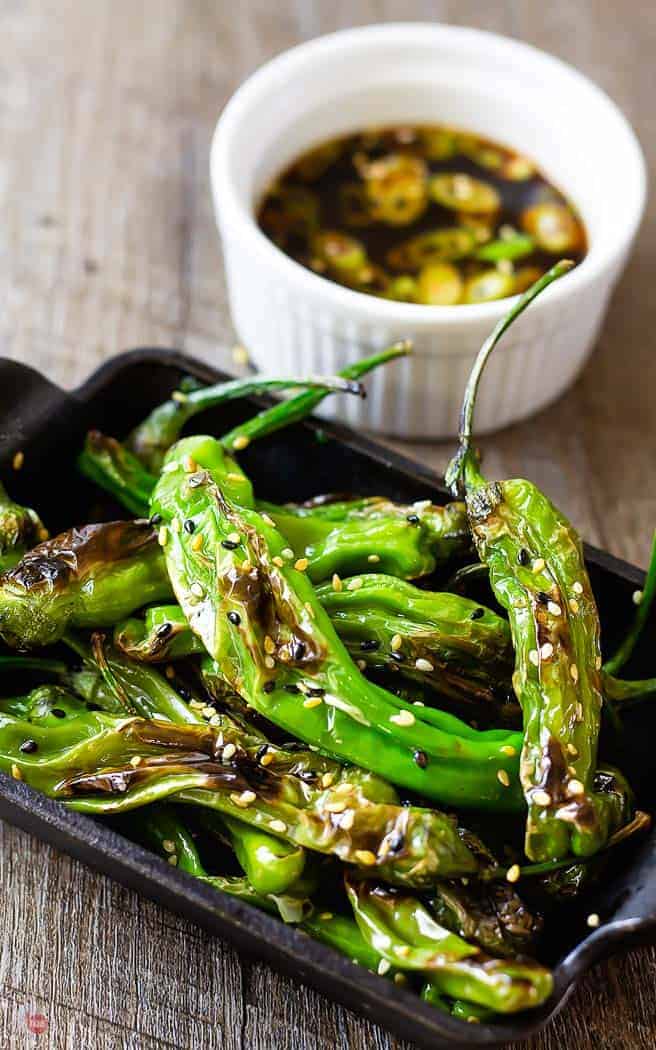 These Japanese blistered Shishito Peppers take less than 5 minutes to make and are the perfect finger food to spice up your day!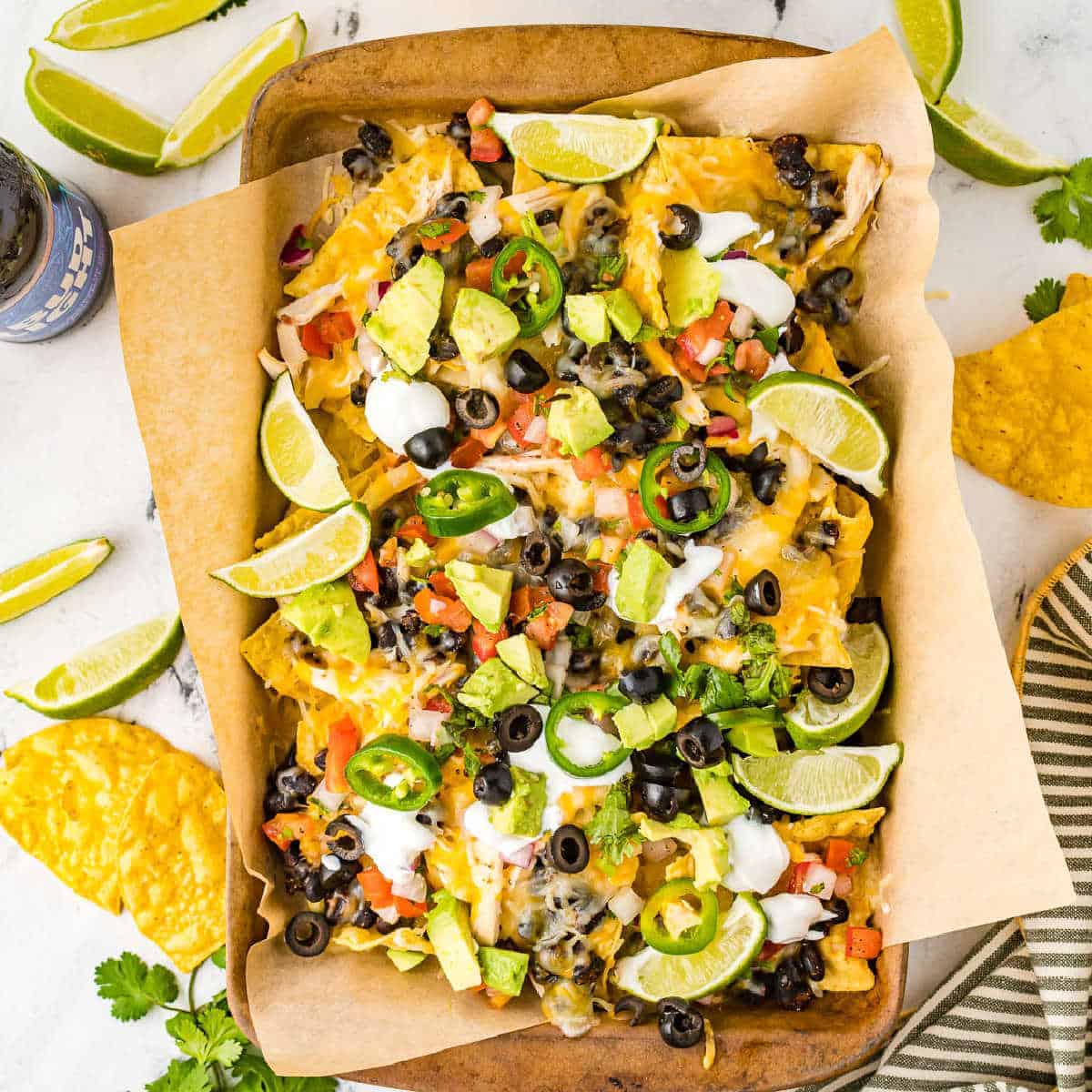 These 30-minute Loaded Chicken Nachos are packed full of mouthwatering Mexican flavors! Complete with fresh Pico de Gallo, tangy sour cream, and creamy avocado, serve this easy recipe as the perfect appetizer at your next party or game day event!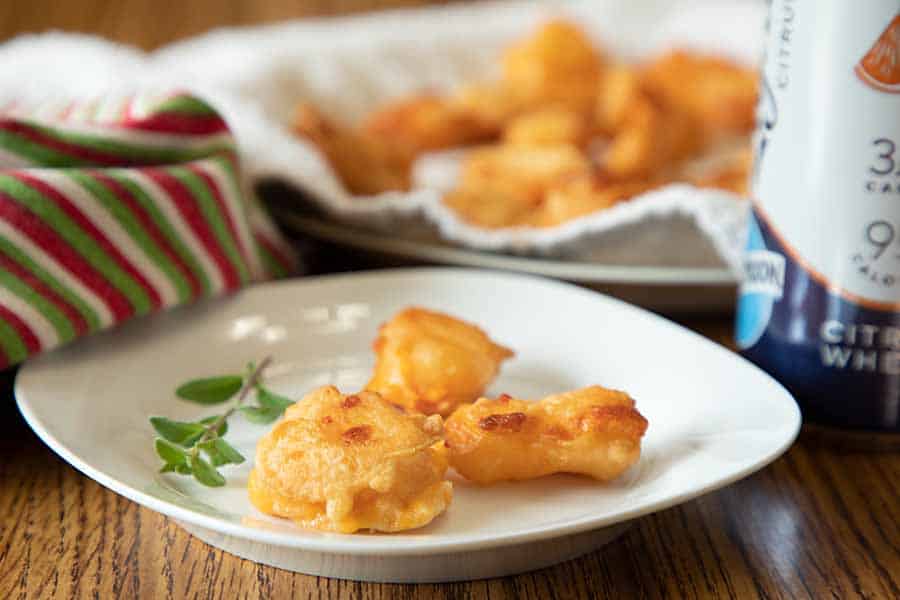 Melty on the inside and crisp on the outside, Wisconsin Fried Cheese curds are a classic appetizer or snack. And they can even be pan-fried!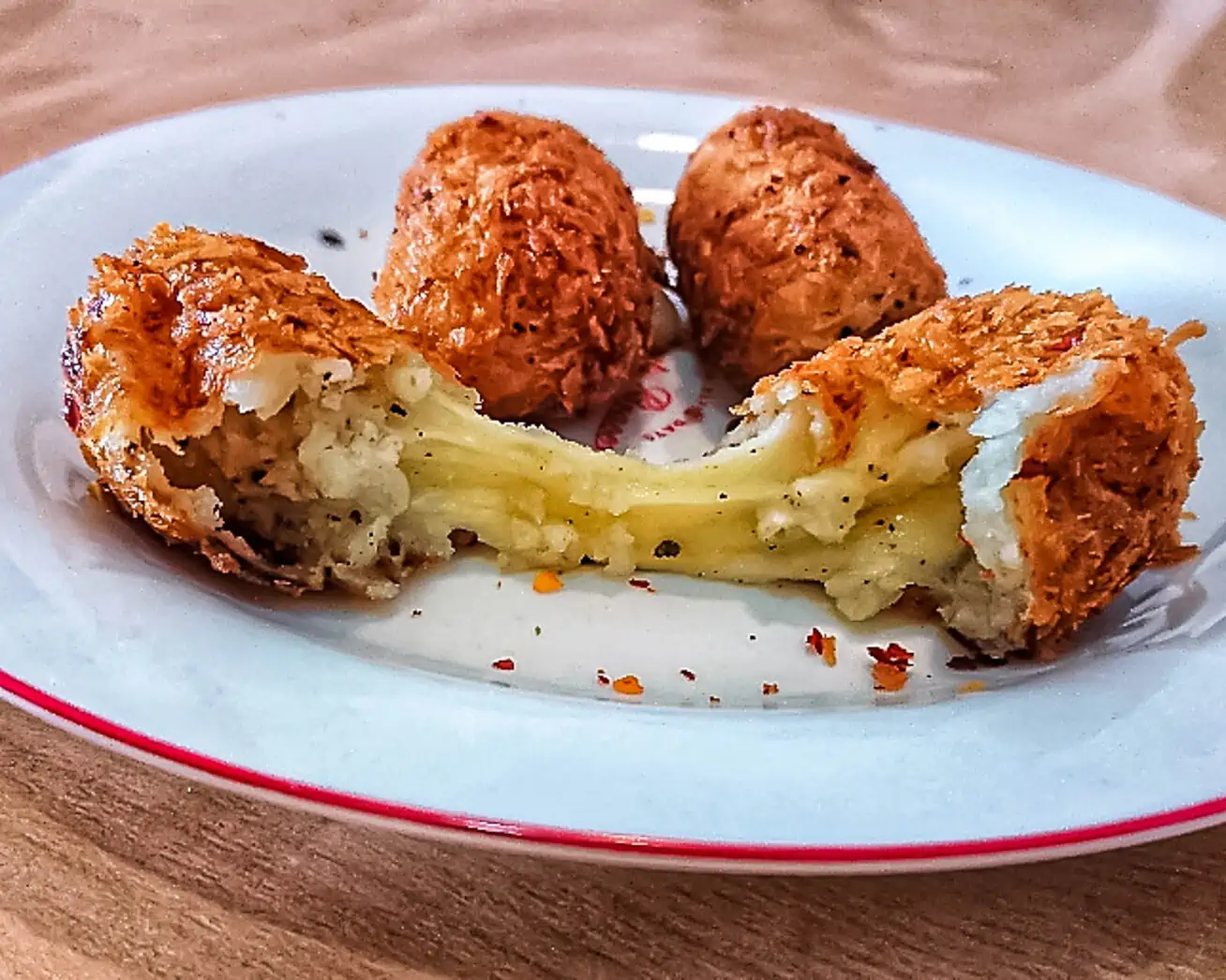 These Italian potato croquettes with mozzarella inside and a crunchy golden shell are one of the best Italian appetizers. This quick and easy recipe shows you a little-known secret that results in vegetarian croquettes bursting with flavors not only on the inside but also on the outer shell.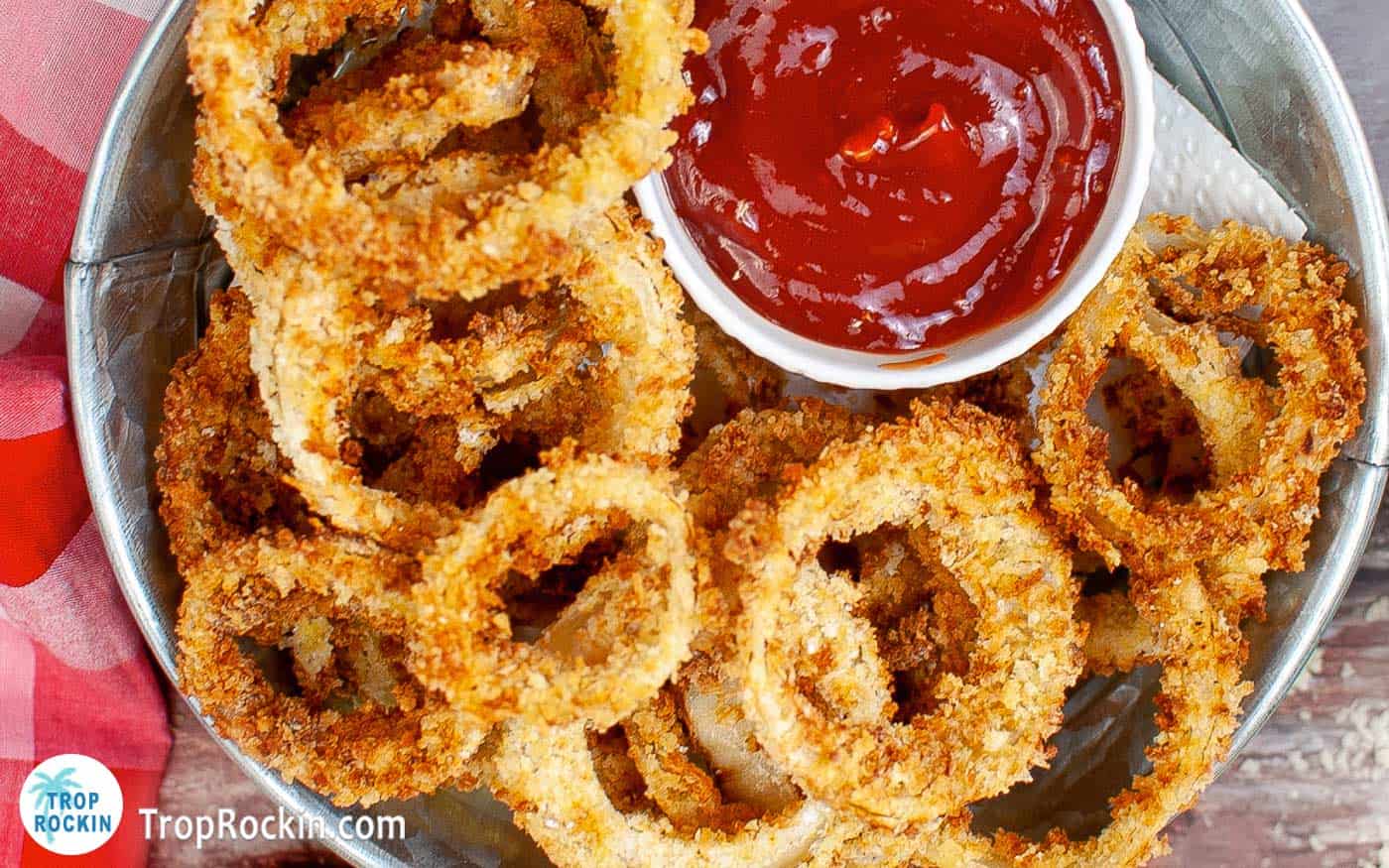 Beer batter onion rings are perfectly crispy, crunchy, and slightly sweet. It's a great snack for the game day or as a side dish for dinner instead of fries.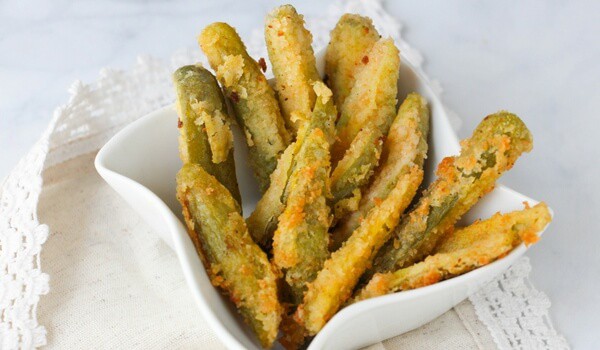 Fried pickles are a fun party appetizer, treat for the kids, or anytime snack. We promise, you won't be able to eat just one!
Air Fryer Foods
Whether you are baking, deep frying, or air frying your chicken wings, these side dishes and finger foods made in the air fryer are a delicious addition to your gathering!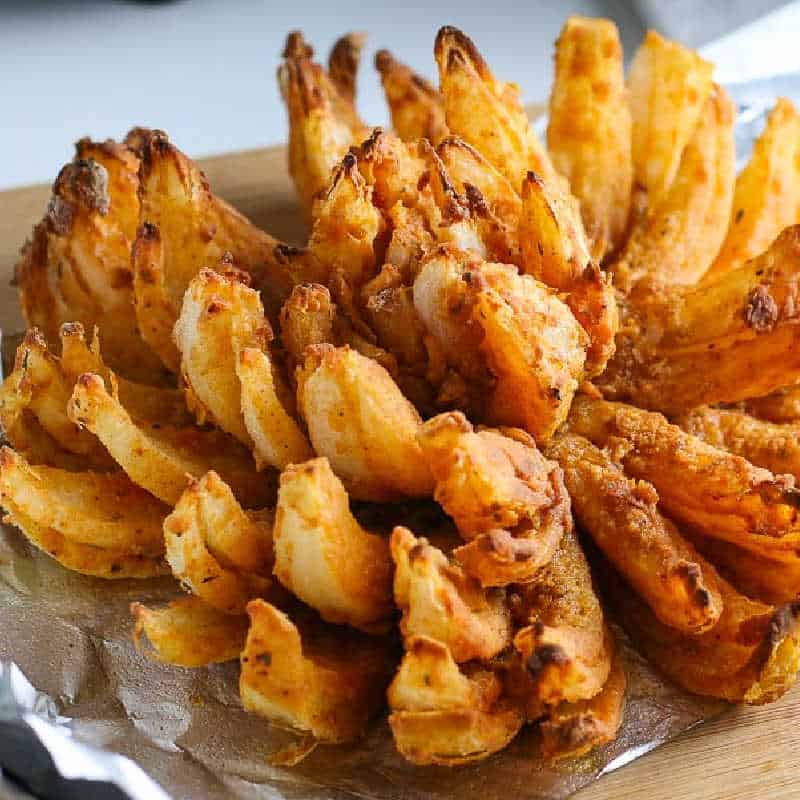 This Air Fryer Blooming Onion is an easier and healthier way to enjoy your favorite restaurant appetizer at home. Crispy and juicy, it will be the hit of your next party!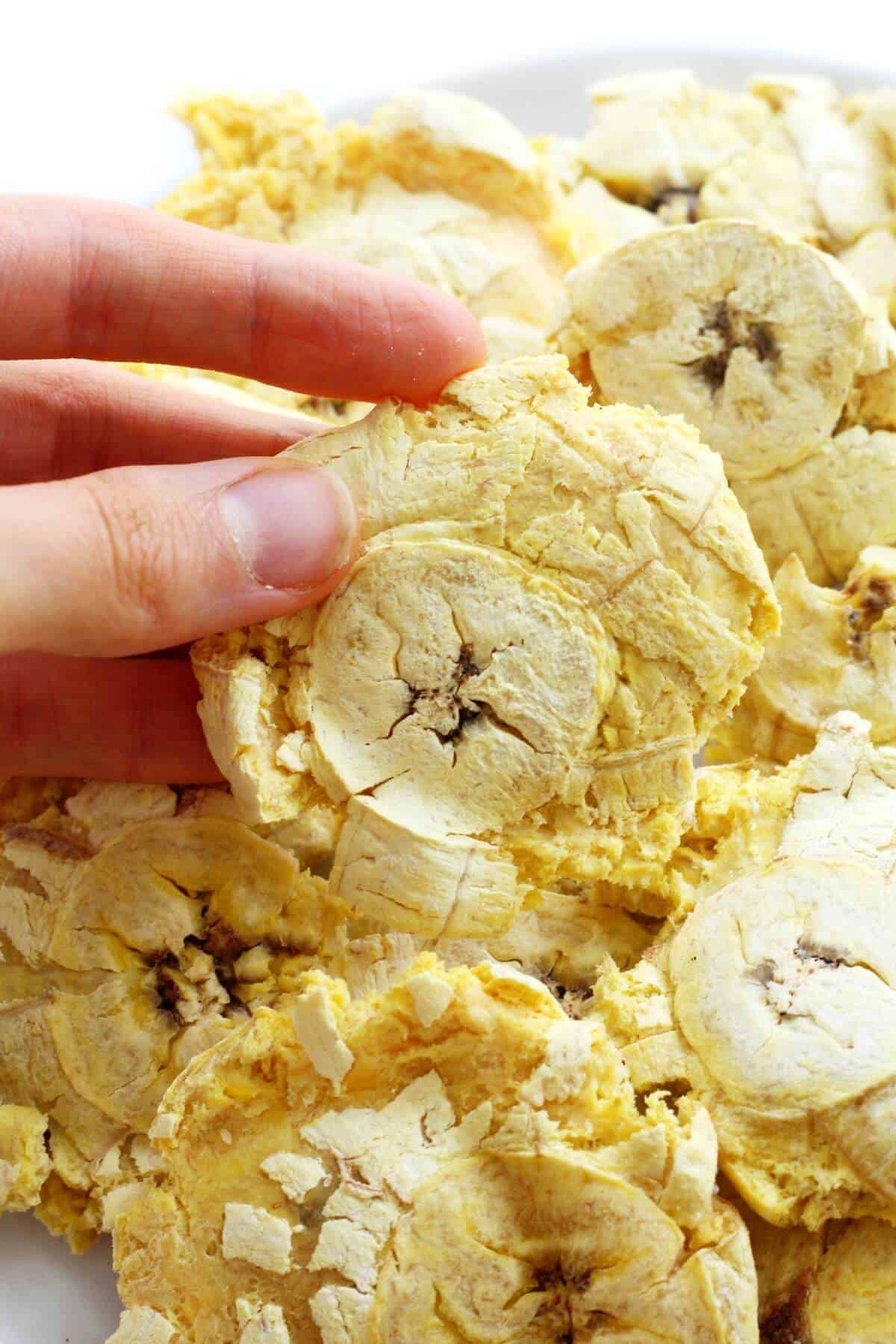 Air Fryer Tostones are the healthiest way to serve up the classic twice-fried green plantains! Made without oil, these air-fried tostones are extra crispy on the outside, but soft on the inside! Starchy green plantains, air fried, smashed, then air fried again. This naturally gluten-free, vegan, and paleo Latin American and Caribbean salty side dish or appetizer is ready in 15 minutes!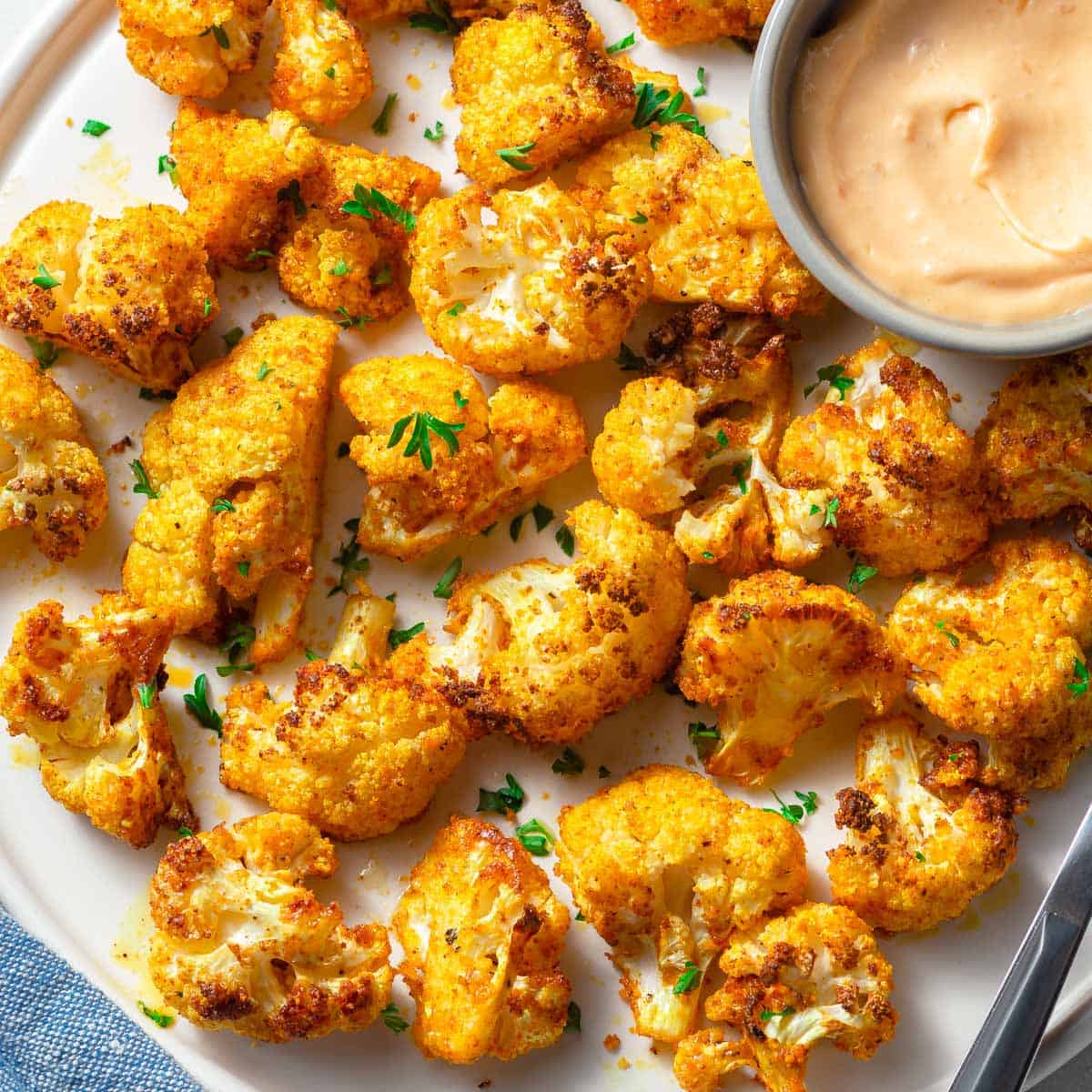 This crispy Air fryer cauliflower recipe with no breading is easy and quick to make. Served with a dipping sauce it's so delicious you'll be going for seconds!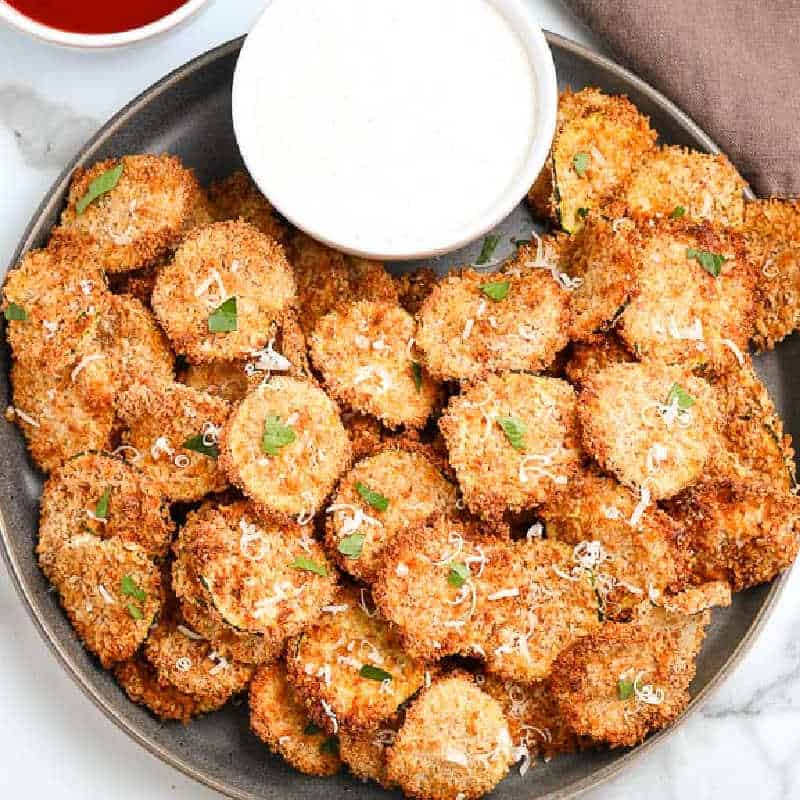 Air Fryer Zucchini Chips are light, crispy, healthy, and the perfect appetizer or snack! Coated with crunchy Panko and nutty Parmesan cheese, you will not be able to eat just one!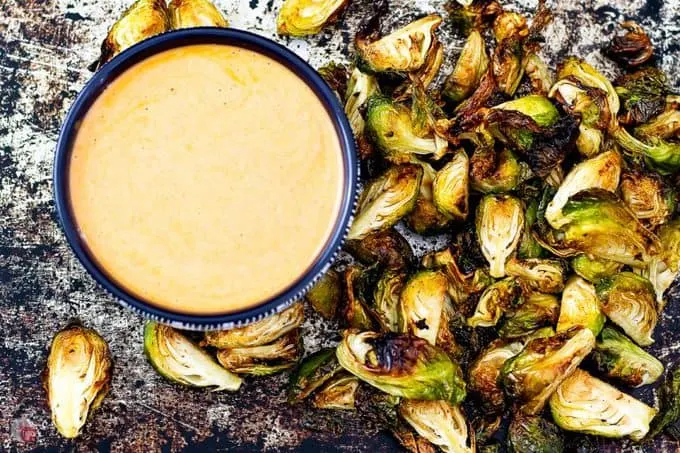 Crispy and tender Air Fryer Brussels Sprouts are crunchy on the outside and soft on the inside. A great side dish and now even easier in the air fryer! A hint of garlic and a spicy buffalo ranch dipping sauce bring the flavor level up a few notches!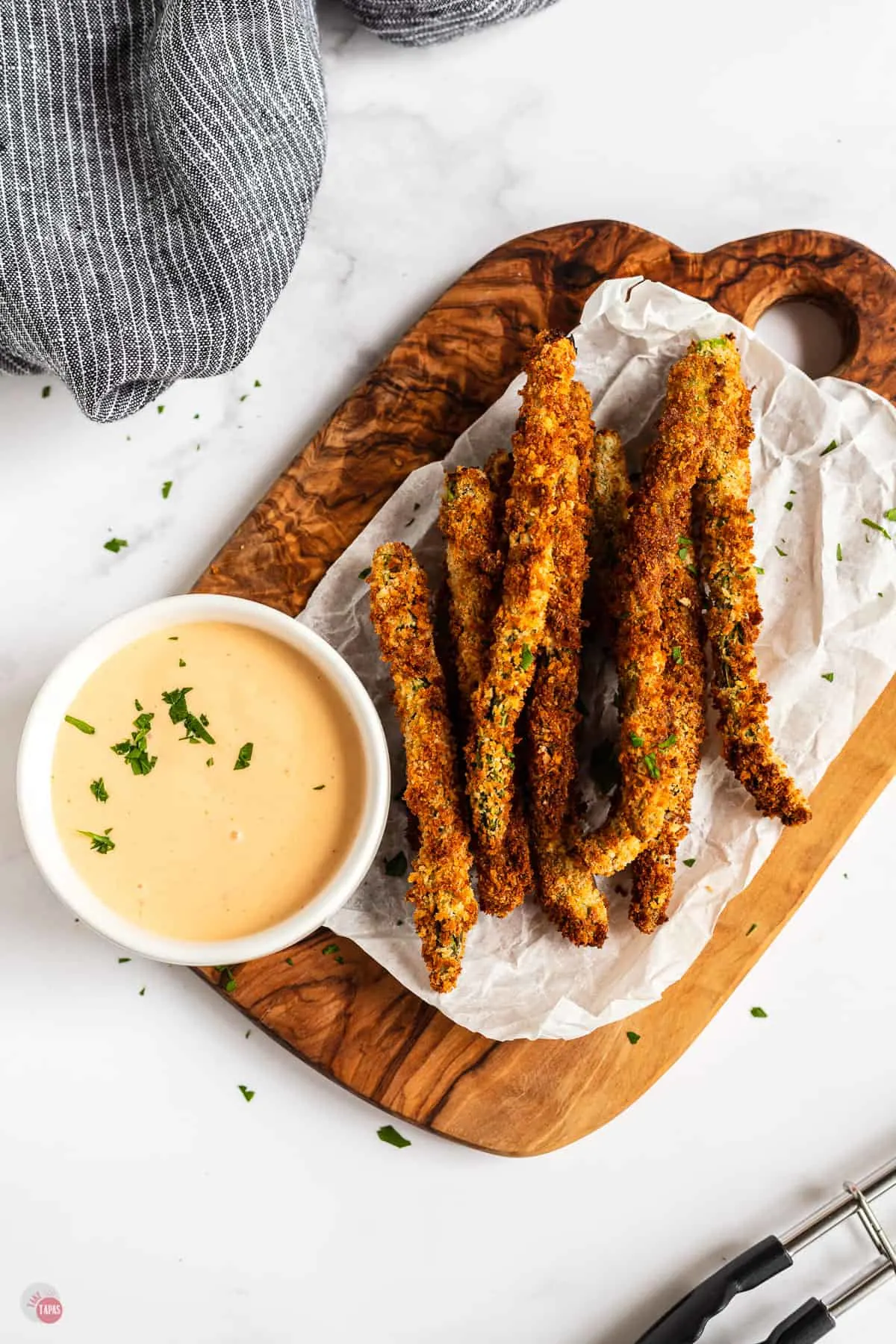 These quick and easy Air Fryer Asparagus Fries are a healthy snack that everyone will love. Pair it with your favorite dipping sauce for a fun appetizer finger food!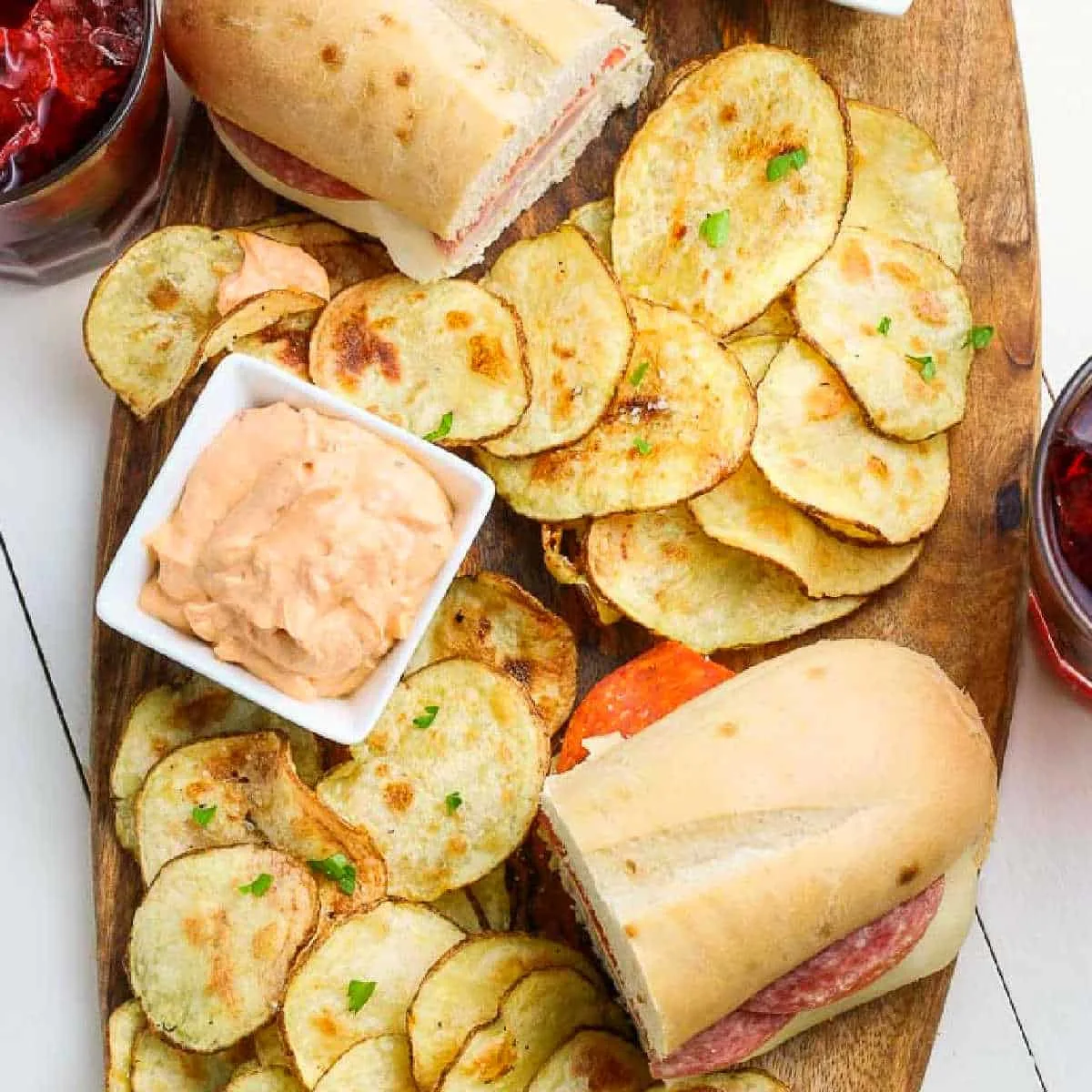 Super crispy Air Fryer Potato Chips are to make, require only 3 ingredients, and are the crispiest homemade snack. You won't be able to stop eating bowl after bowl!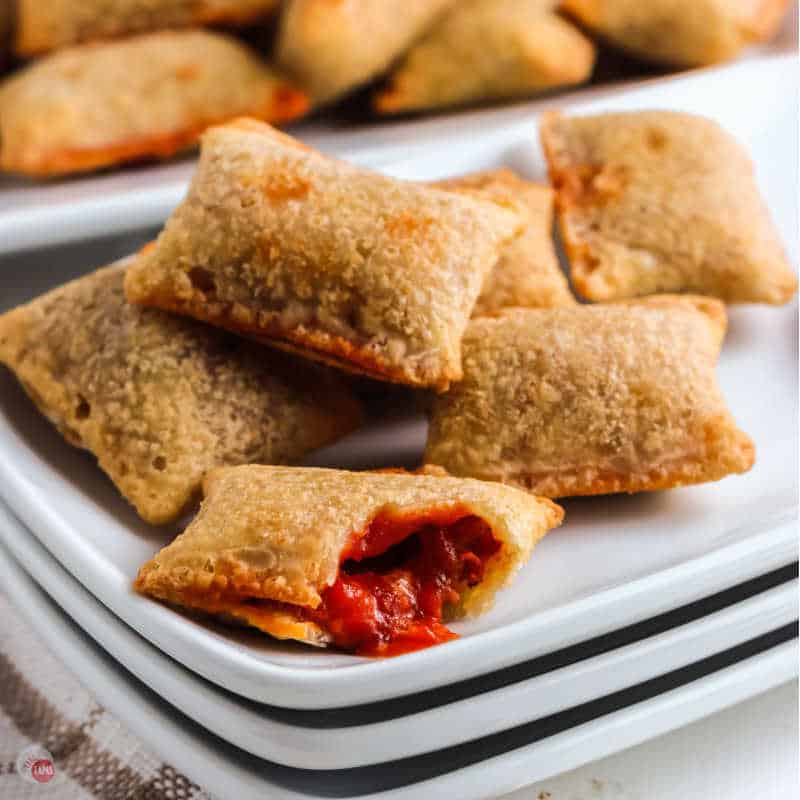 Air Fryer Pizza rolls are a quick and easy snack, appetizer, or even weeknight meal. Fried to perfection, pizza rolls will have a crispy outer shell and that ooey-gooey, melty cheesy center that we all love!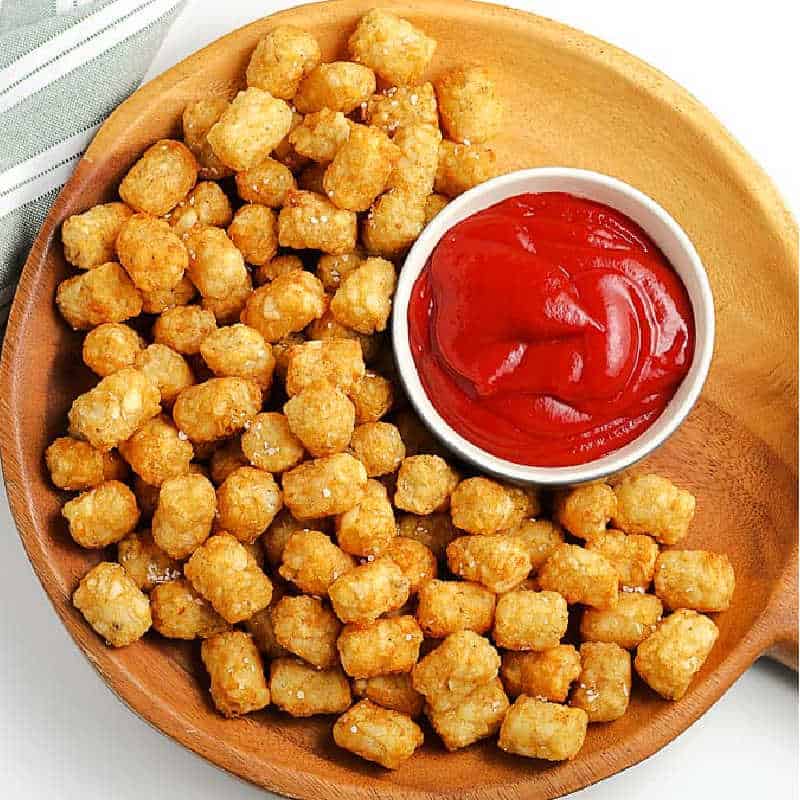 Air Fryer Tater Tots are the perfect dish, hand down! Crispy, tender, fluffy, and healthier than deep frying. Made with frozen tots and lightly sprinkled with seasoning, they are ready in under 15 minutes and make a great side dish too!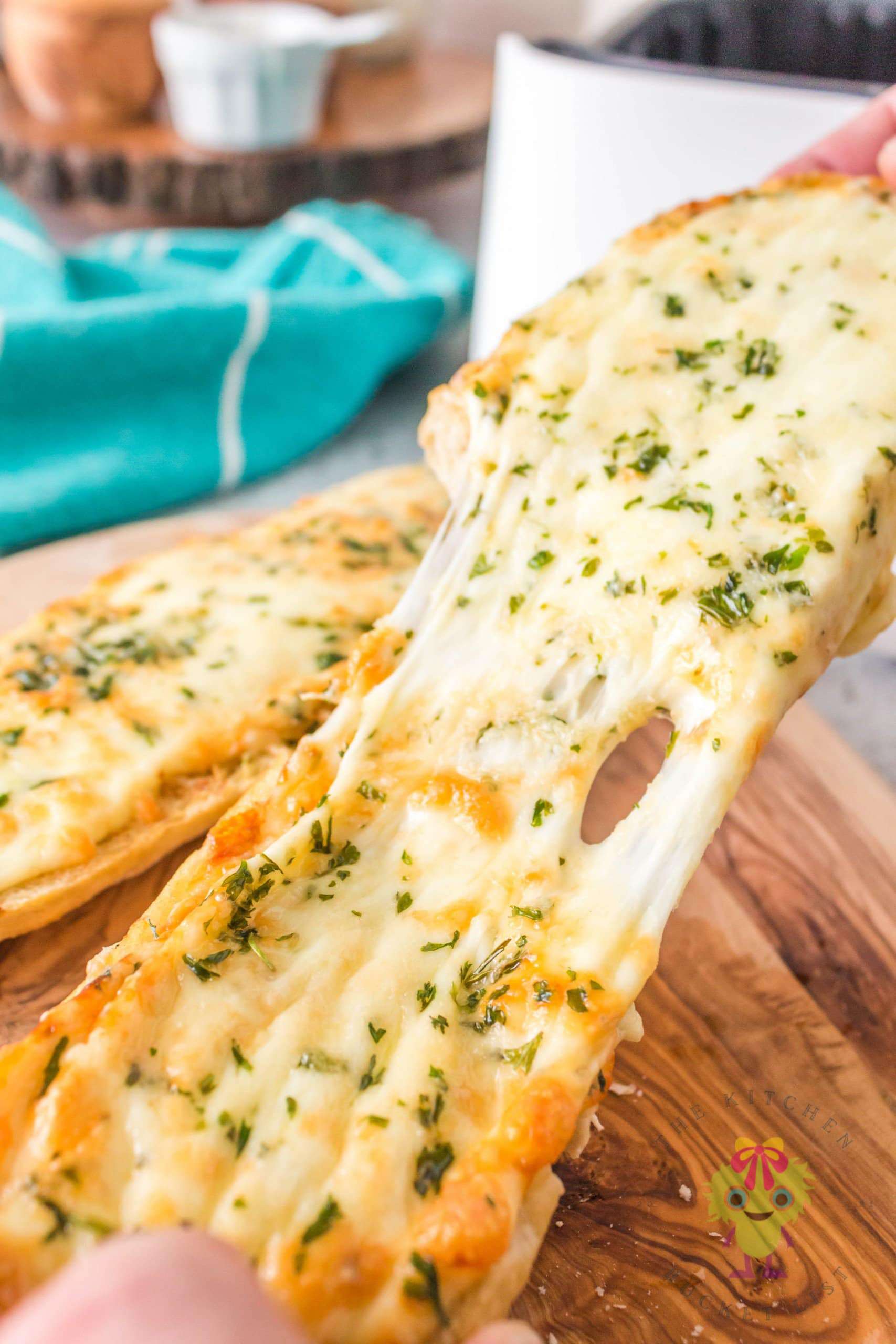 Cheesy garlic bread in the air fryer: have you ever tried it? A simple and tasty recipe that can be the perfect side dish to a main course or served as an appetizer. It is the type of recipe where you decide how much garlic or cheese you want.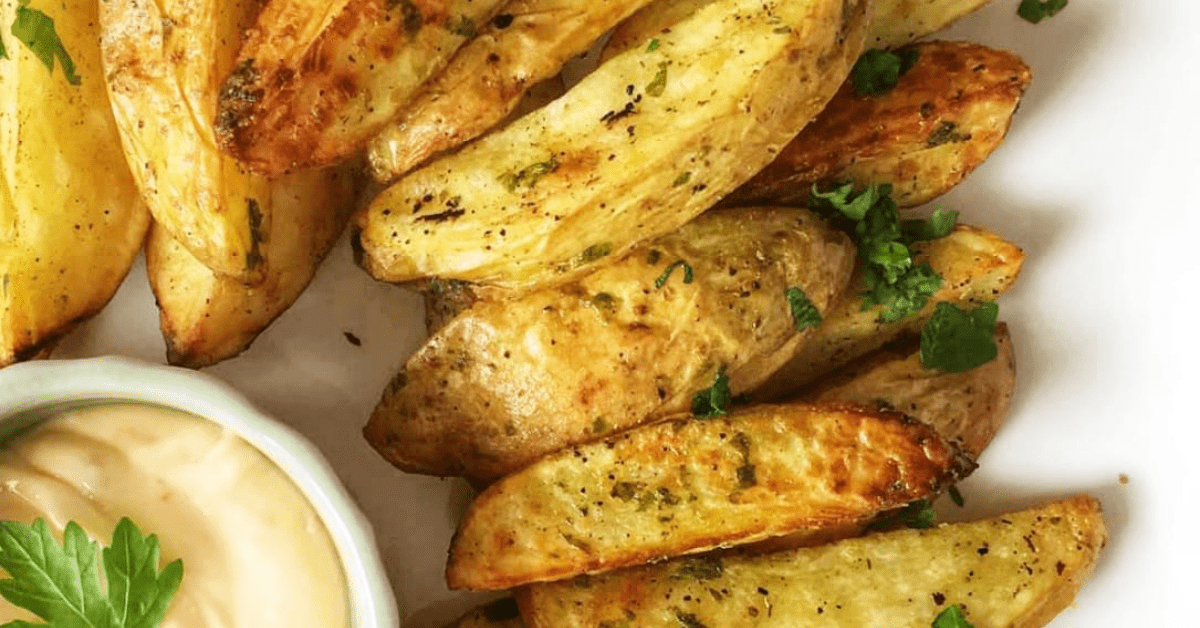 Air fryer potatoes wedges are one of my favorite potato recipes. Crispy on the outside and soft on the inside, I'll tell you all the secrets to preparing them to perfection. With our recipe you will get perfect wedge potatoes, crispy outside and soft inside!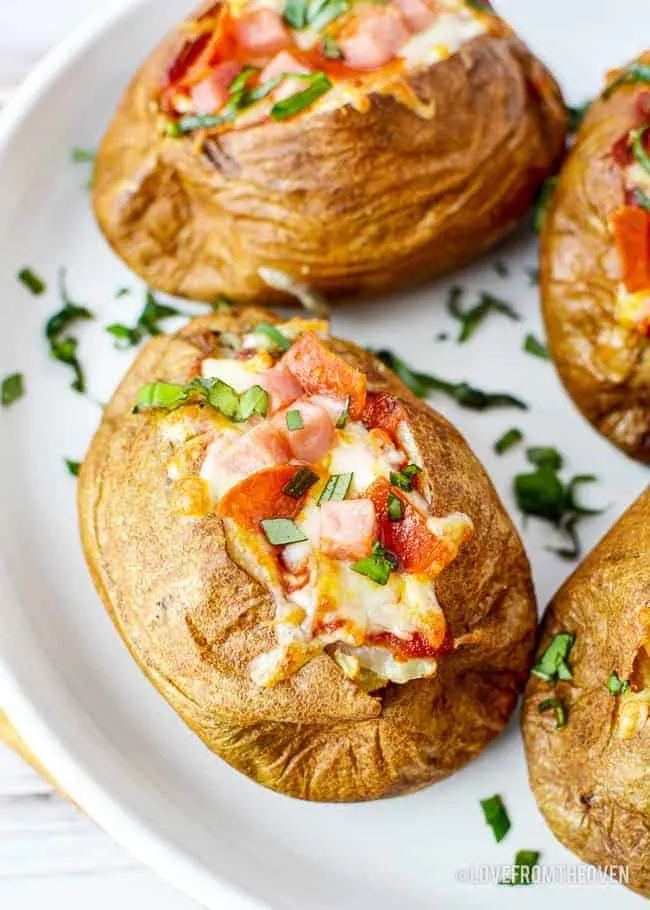 Learn how to make the best Air Fryer Baked Potatoes! With crispy skins and a fluffy interior, these air baked potatoes are ready to be loaded with all your favorite potato toppings.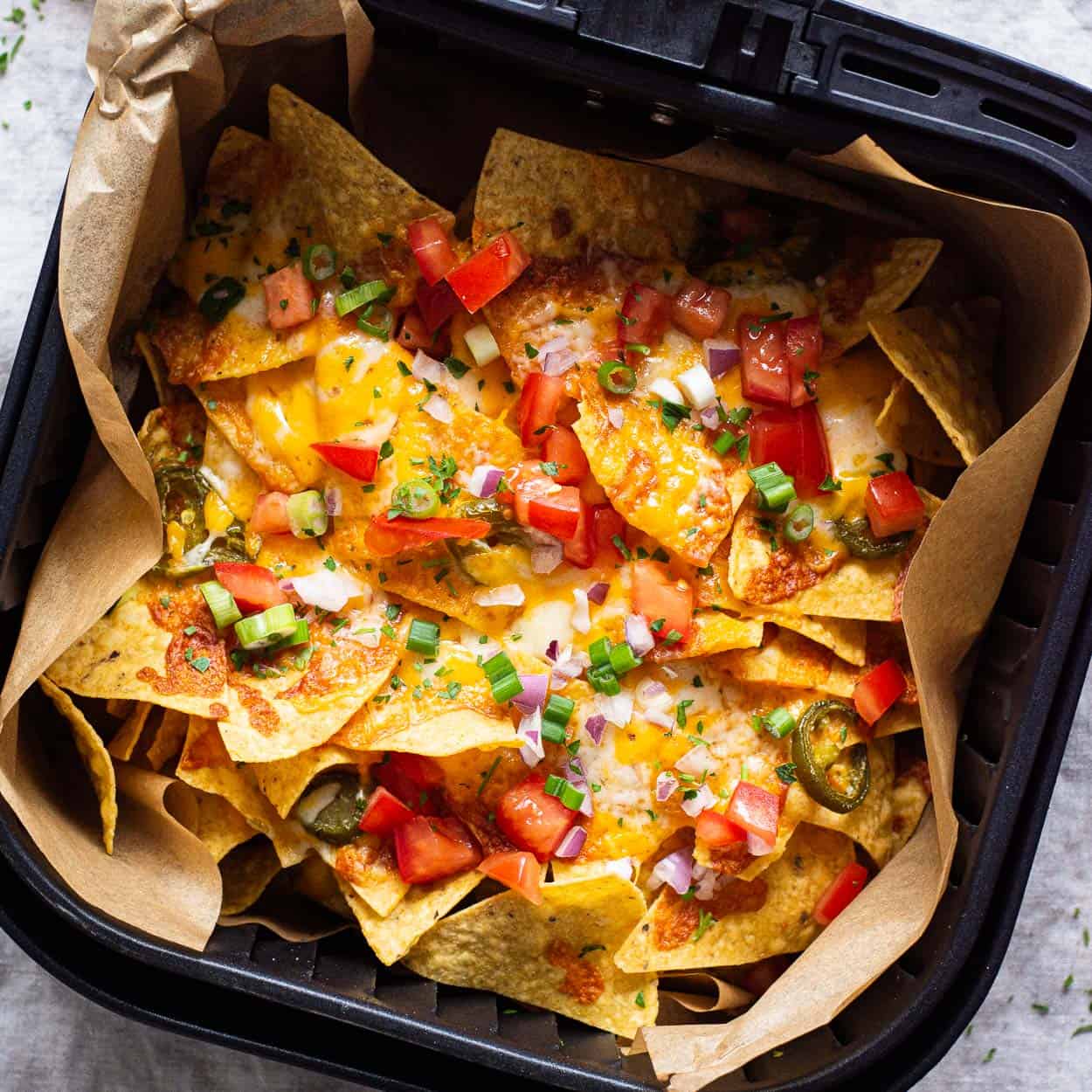 Air Fryer Nachos are easy, cheesy, loaded, and have the flexibility of making them exactly the way you like. In under 8 minutes with almost no clean-up afterward, you'll have layers of the best tasting crispy nachos you've ever made!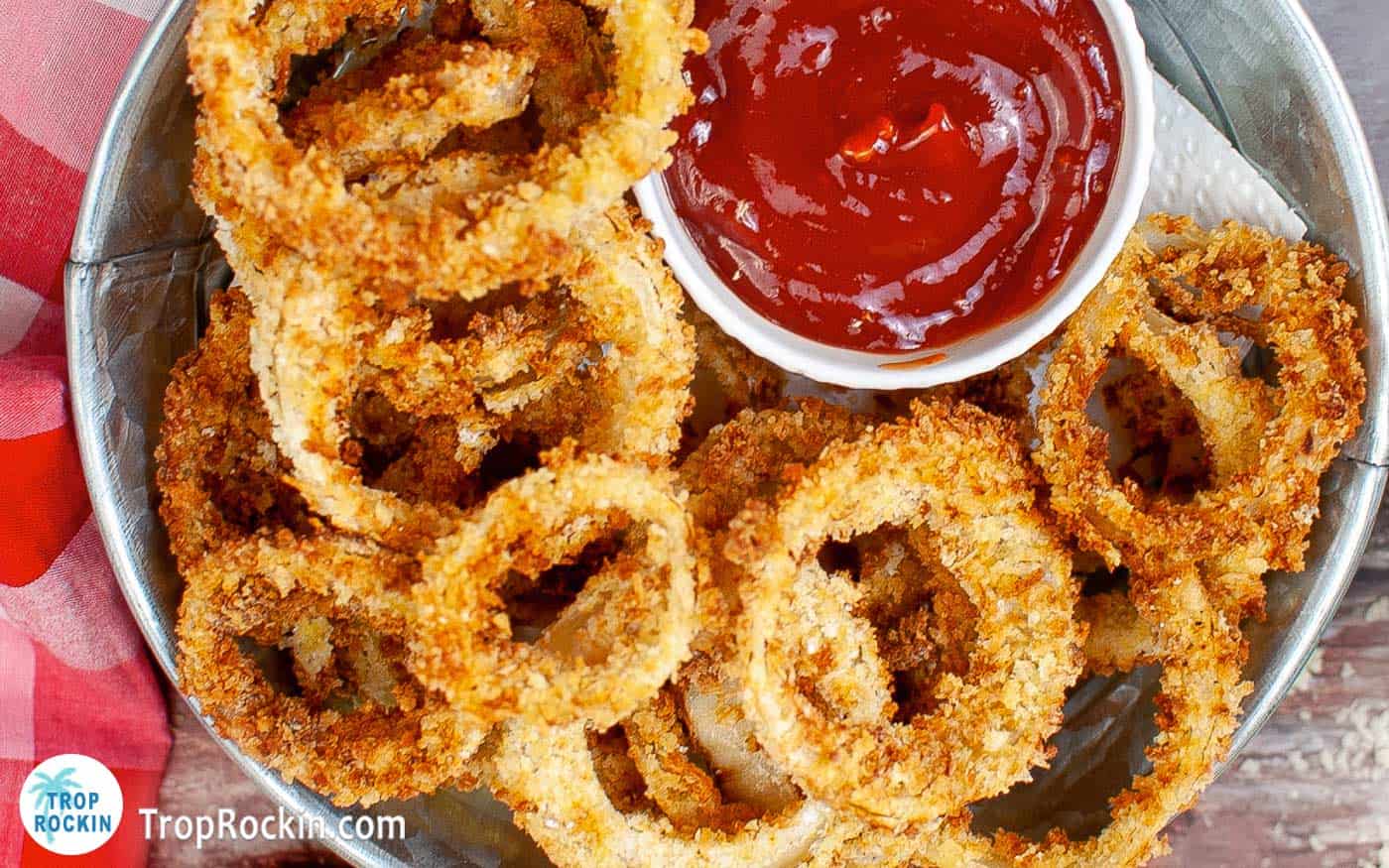 Homemade Onion Rings in the Air Fryer are the perfect appetizer or side dish to whip up. Crispy, crunch breading around a firm onion round that's air fried to golden brown perfection.
It's all the flavor, texture and tastiness you love about onion rings without all the guilt you get from deep fried onion rings.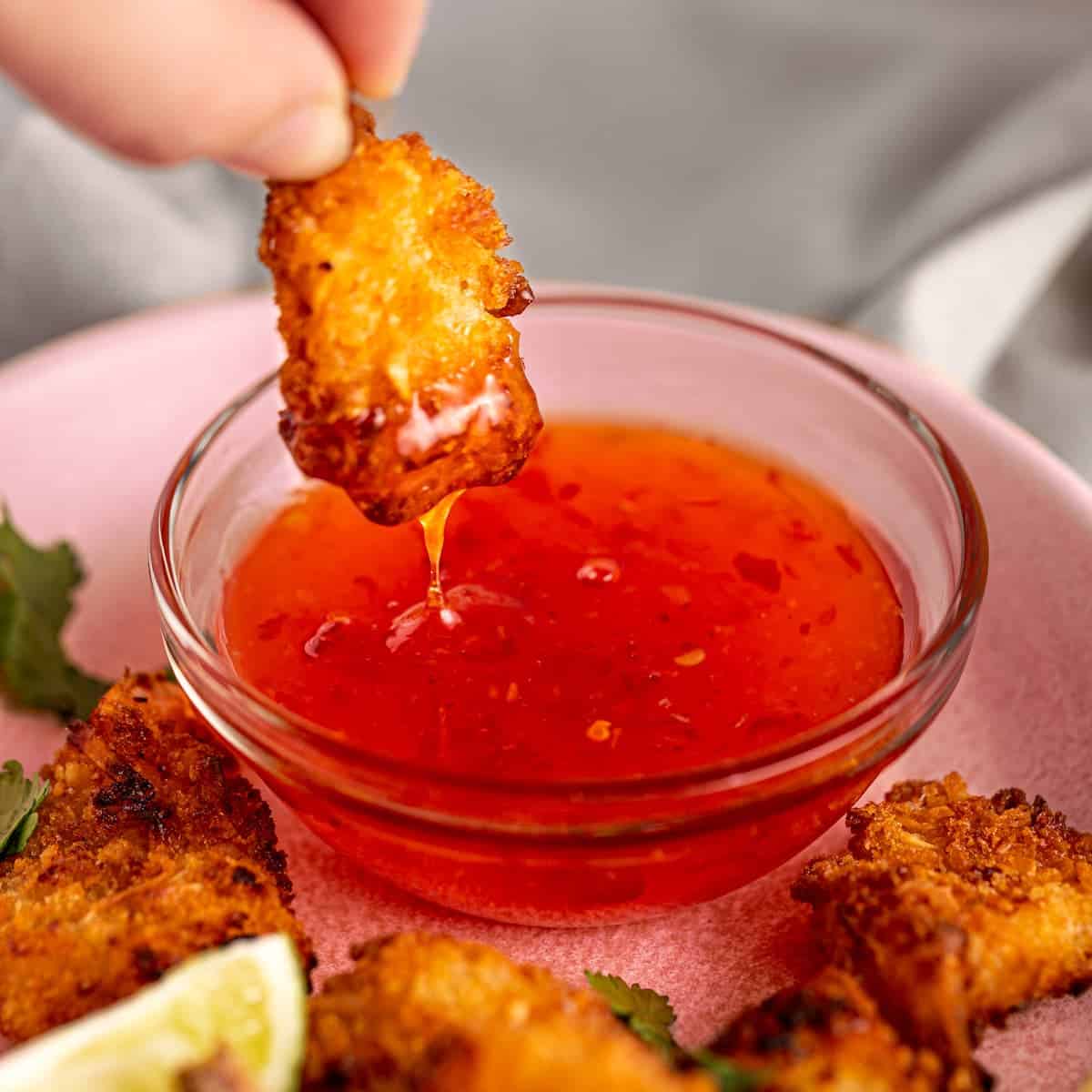 These crispy air fryer frozen coconut shrimp take only 10 minutes to make! Straight from the freezer into the air fryer. They come out with a crunchy, golden brown coating and a tender and juicy inside. Topped with a spritz of lime, chopped cilantro and served with your choice of dipping sauce.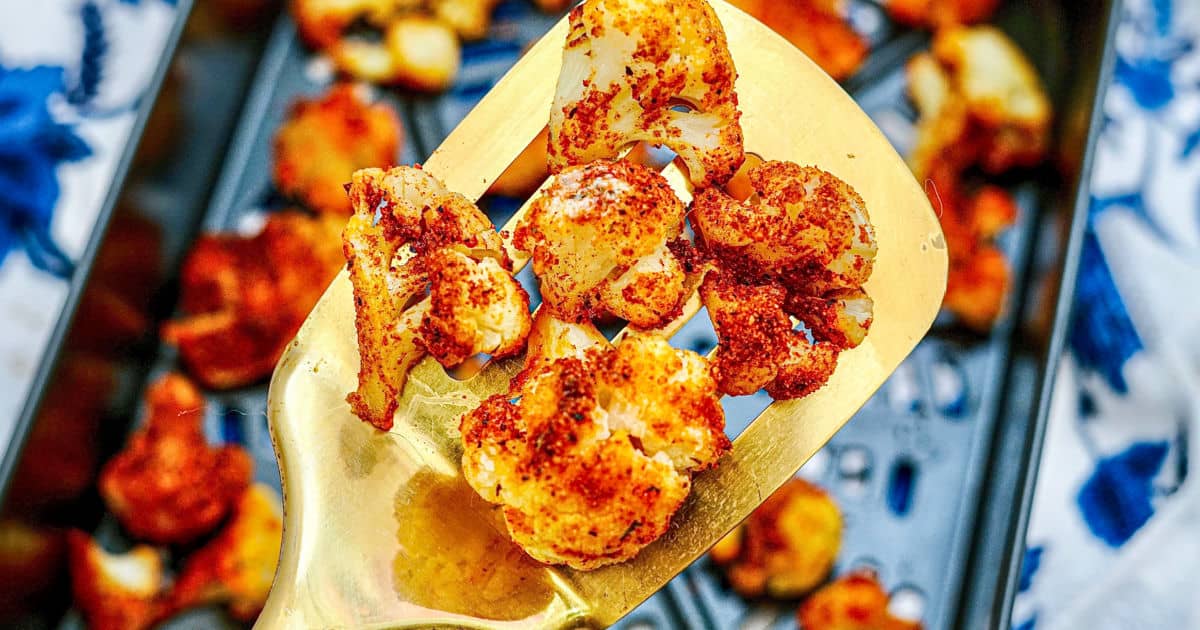 Put a little extra spice in your life with this Air Fryer Keto Buffalo Cauliflower! Crispy, flavorful, and only 3g net carbs per serving! It's the best, crispiest cauliflower you'll ever try that ISN'T fried!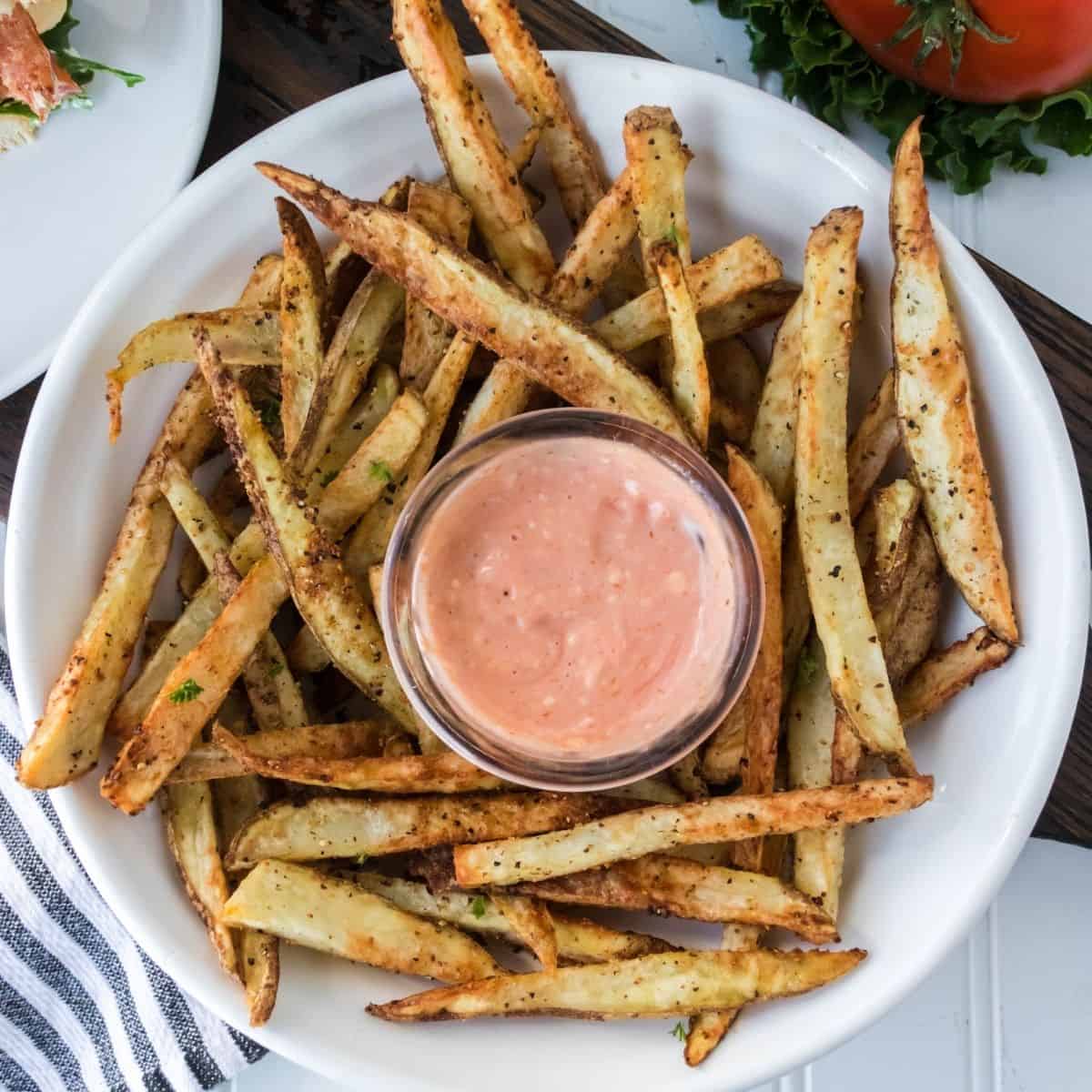 Air Fryer Home Fries are crunchy with tender insides, flavorful, and incredibly simple to make. They come together quickly and taste so much better than frozen fries.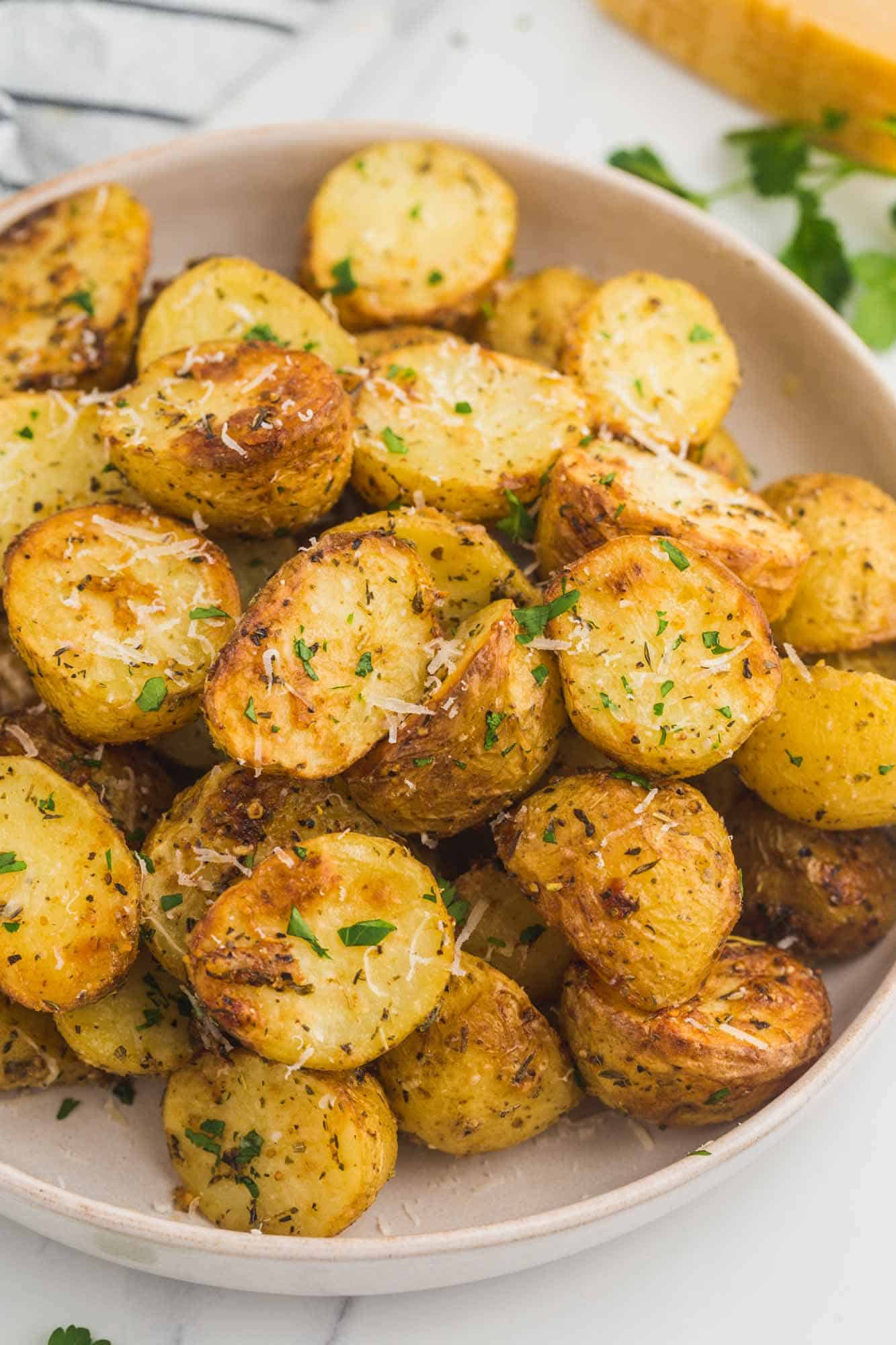 Air Fryer Roasted Potatoes are a fast and simple side dish. Ready in less than 20 minutes of time! These simple air fried potatoes are a great way to make a hearty meal loaded with flavor. Enjoy with a meat entree or eat them on their own!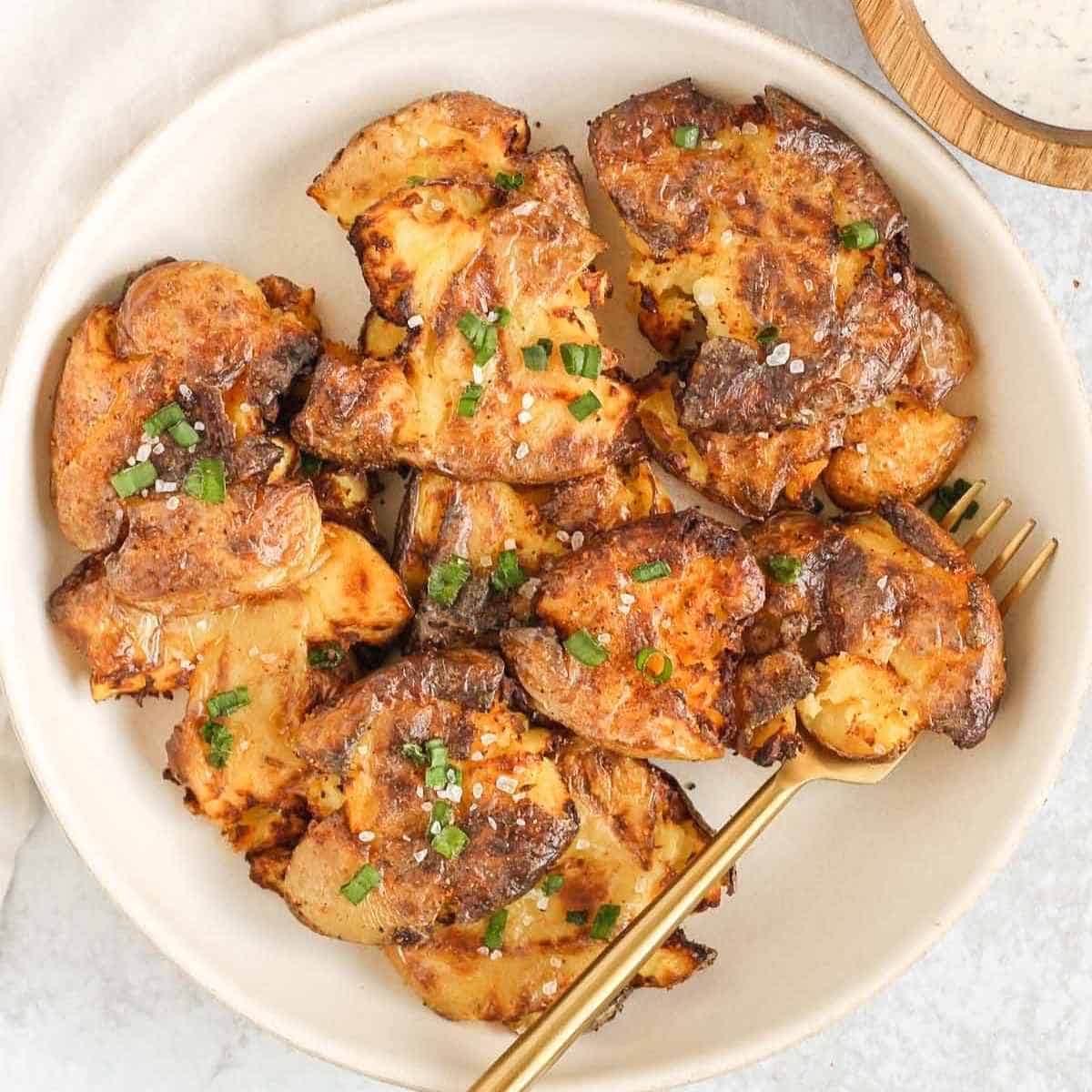 Crispy, golden-brown air fryer smashed potatoes! These make a delicious side dish or a fun and tasty appetizer. A quick and healthy alternative to French fries that require only a few simple steps!
Traditional Side Dishes for Chicken Wings
From macaroni salads to macaroni and cheese, these side dishes will taste delicious served with crispy chicken wings!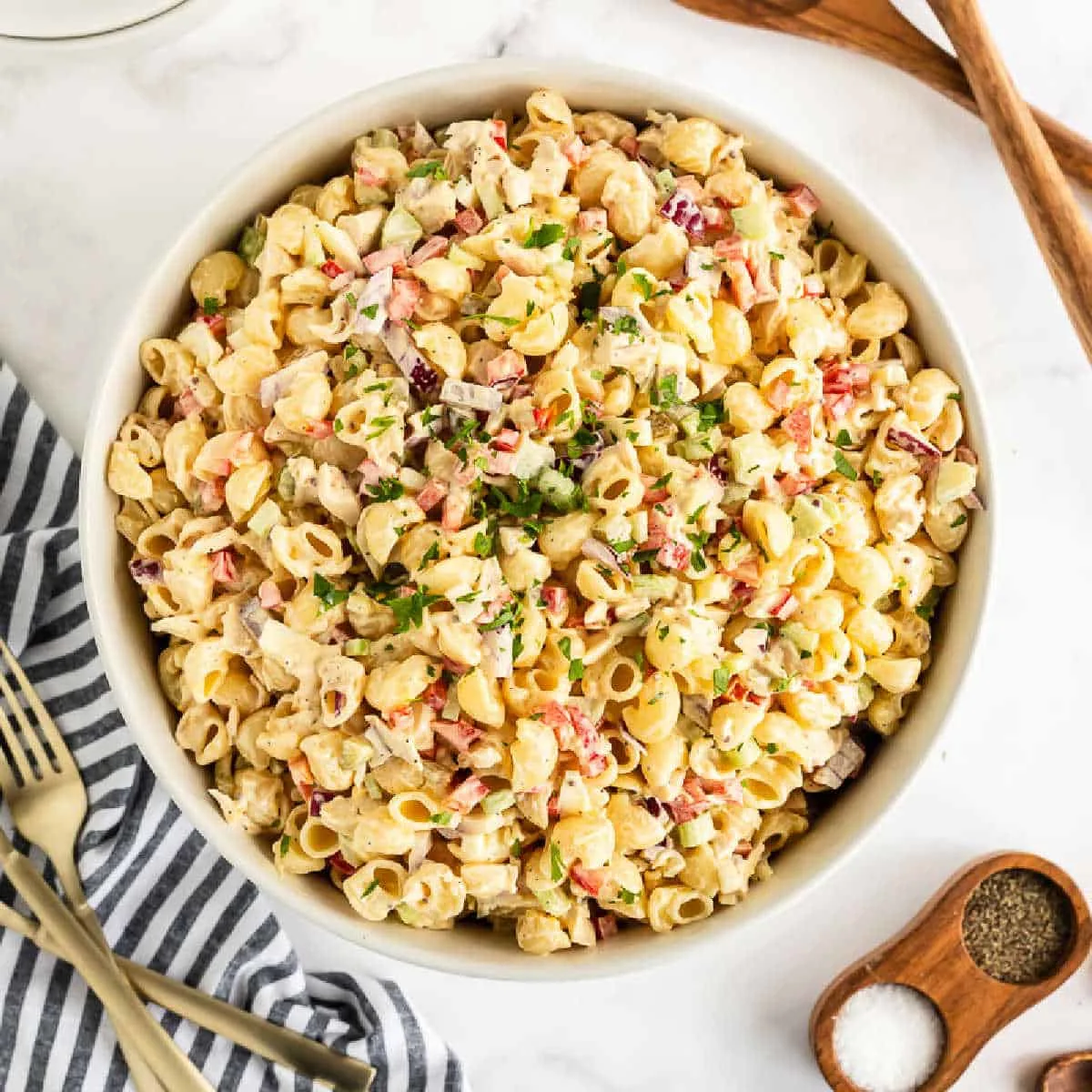 Simple and easy to make, this classic Chicken Macaroni Salad makes a perfect dinner, side dish, or light lunch. Packed with tons of flavors and textures and mixed in a creamy dressing, it's the filling and budget friendly. Did I mention is absolutely delicious?!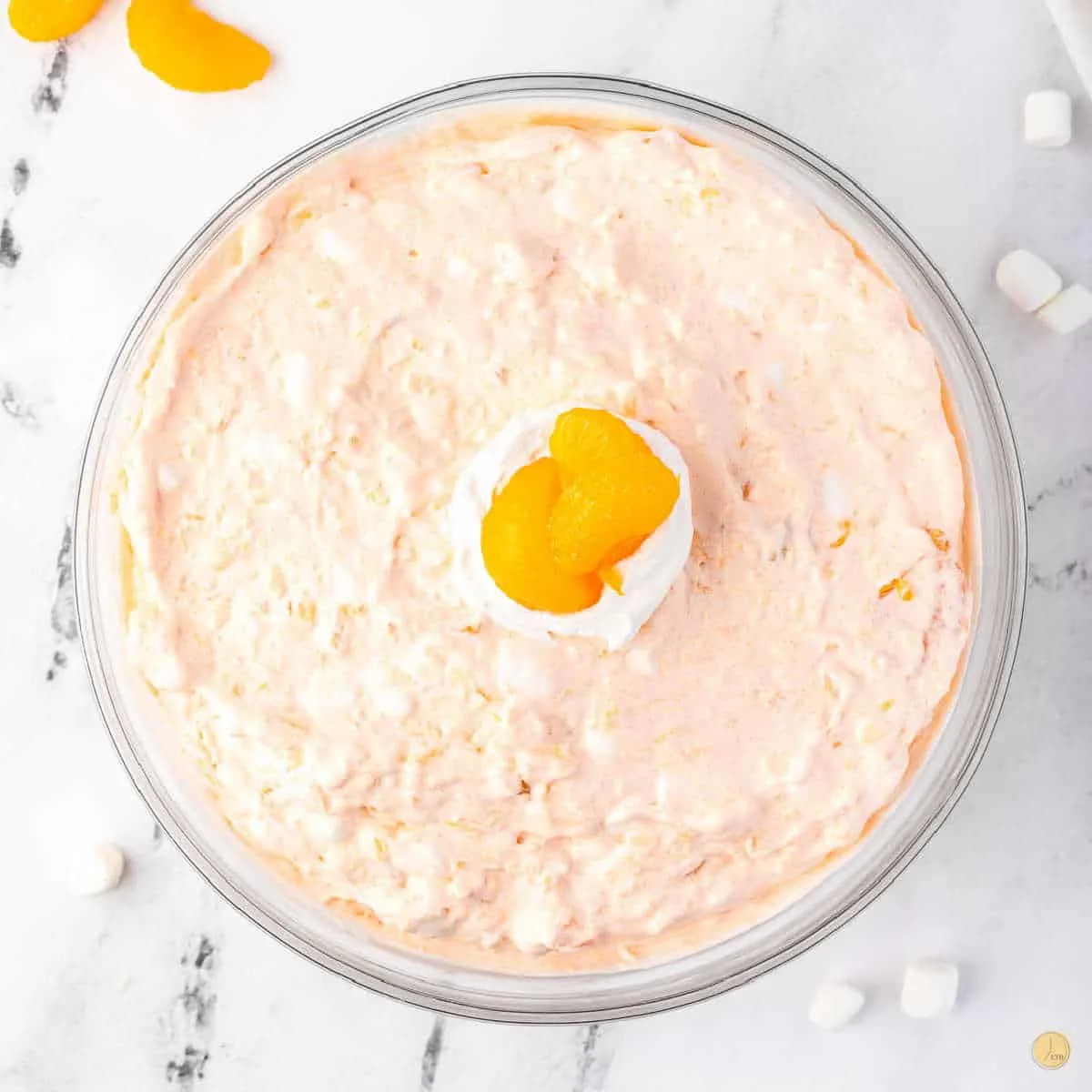 Creamy and cool, Orange Fluff is a delicious Jello salad! Made with plump oranges, tart pineapple, and sweet mini marshmallows it is a crowd favorite and welcome at any pot luck. Serve it as a side dish or dessert salad!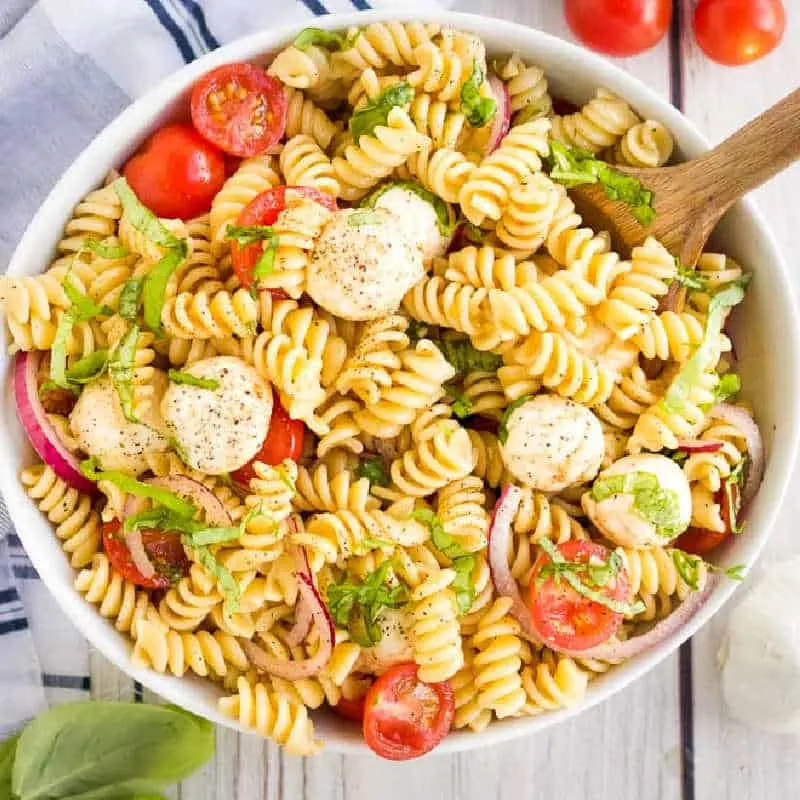 Caprese Pasta Salad is an easy and delicious summer salad full of fresh ingredients! A tangy balsamic dressing ties the fresh tomatoes, creamy mozzarella, and tender pasta together for the perfect side dish to any potluck or BBQ.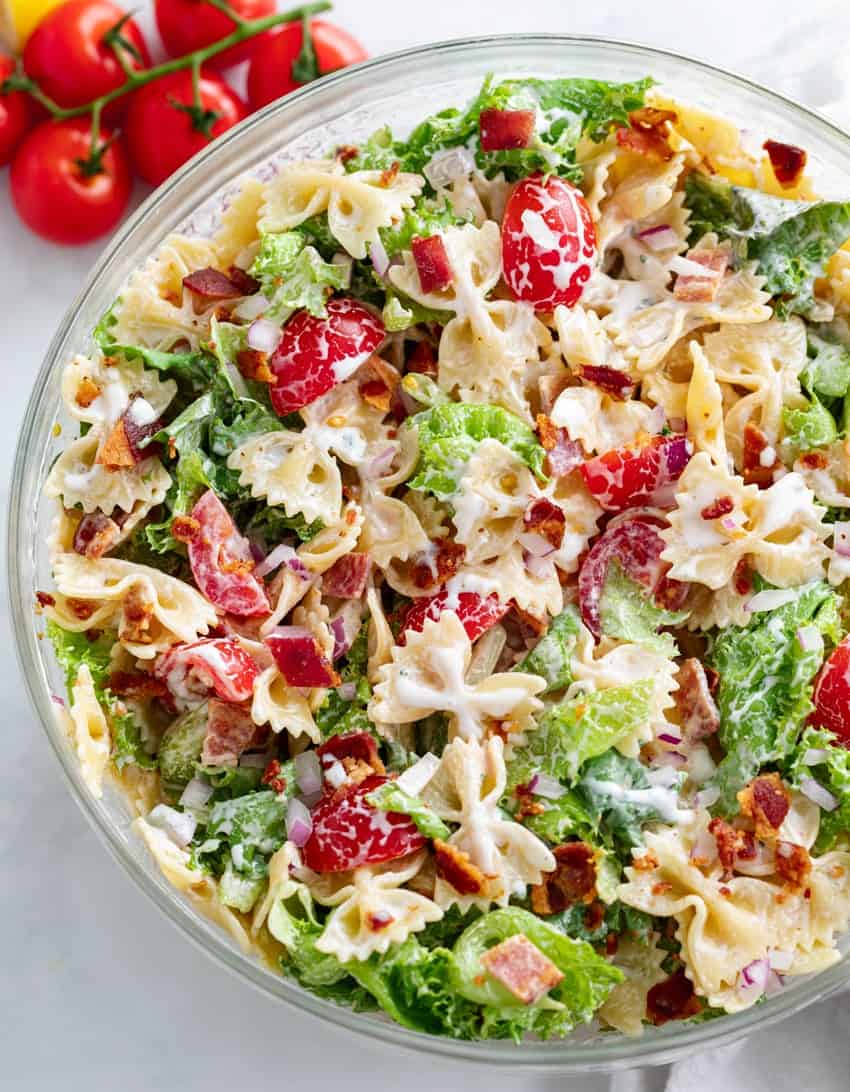 This BLT Pasta Salad has a classic combination of bacon, lettuce, and tomatoes tossed in a creamy Ranch dressing with pasta and optional additions like avocado and cheese! It's the BEST side dish idea for a Potluck or BBQ.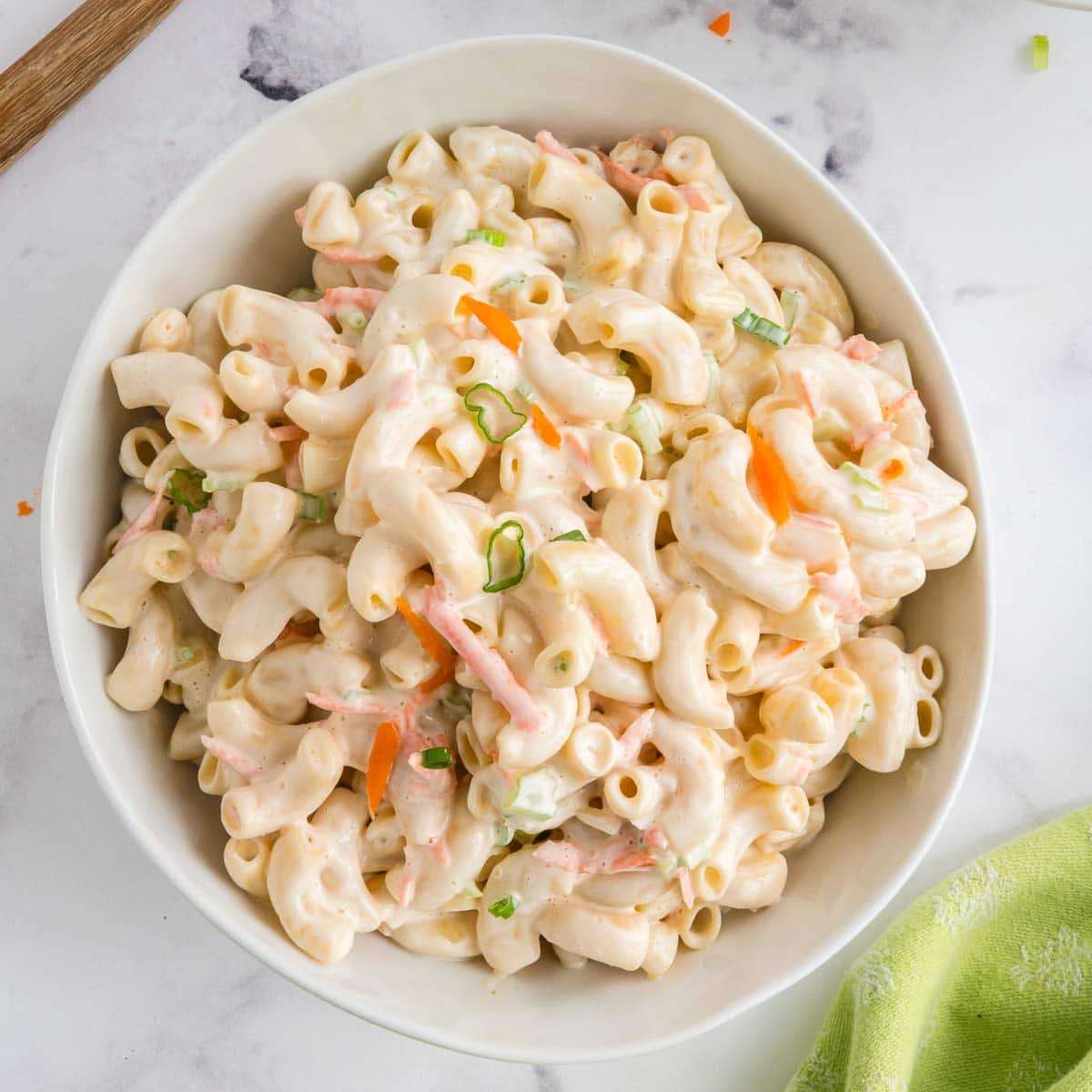 Hawaiian macaroni salad is a treat for all your senses! This no-frills, creamy, salty, tangy, Hawaiian macaroni salad has an incredible combination of flavors and textures that originated as a staple in Hawaii but has won over the hearts of people everywhere!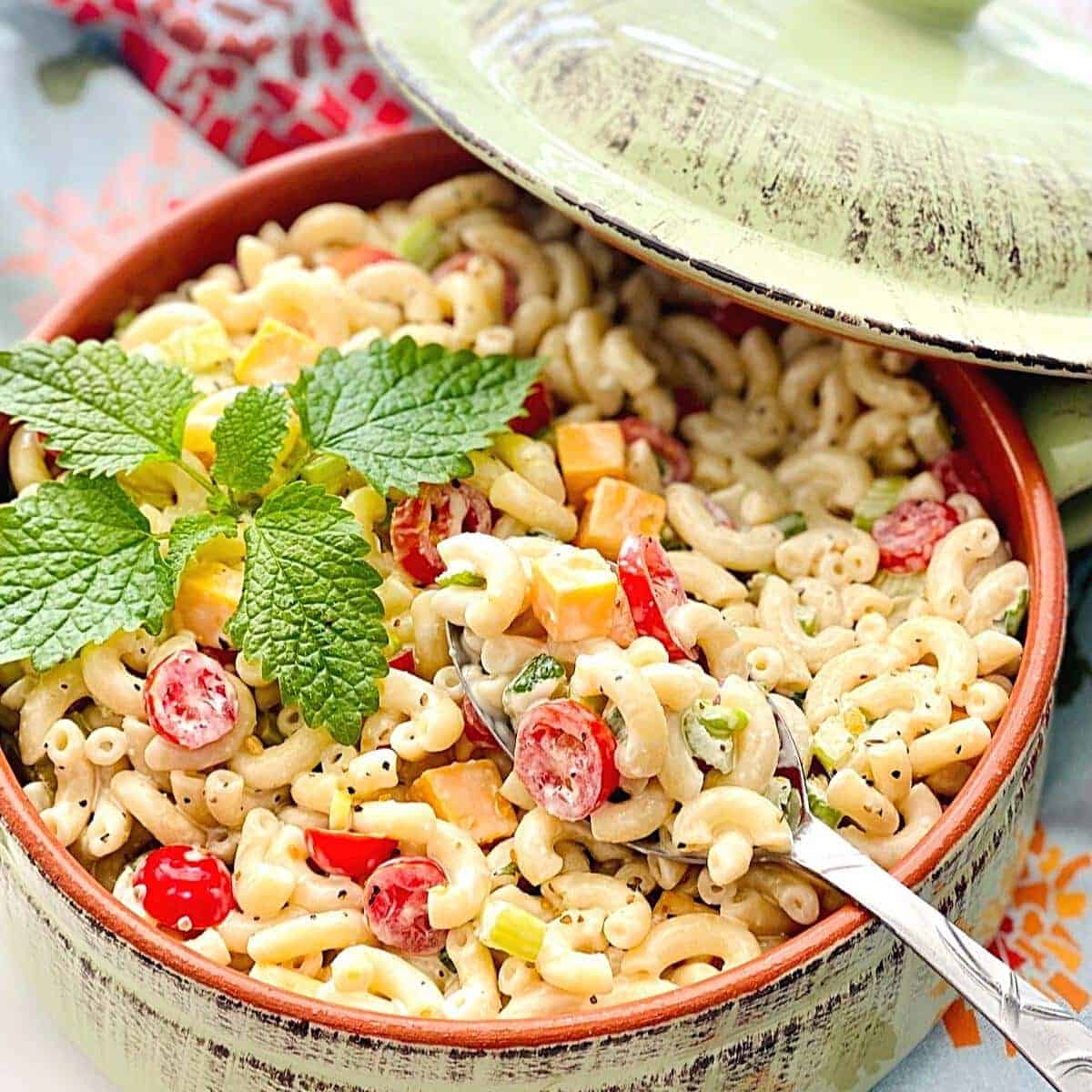 Creamy Southern Macaroni Salad is a staple down south, and this classic recipe is the best you'll find for your next picnic, potluck dinner or barbecue cookout!
This simple cold pasta salad is made with elbow macaroni, fresh veggies, mayonnaise, seasonings, and a pinch of sugar for good measure.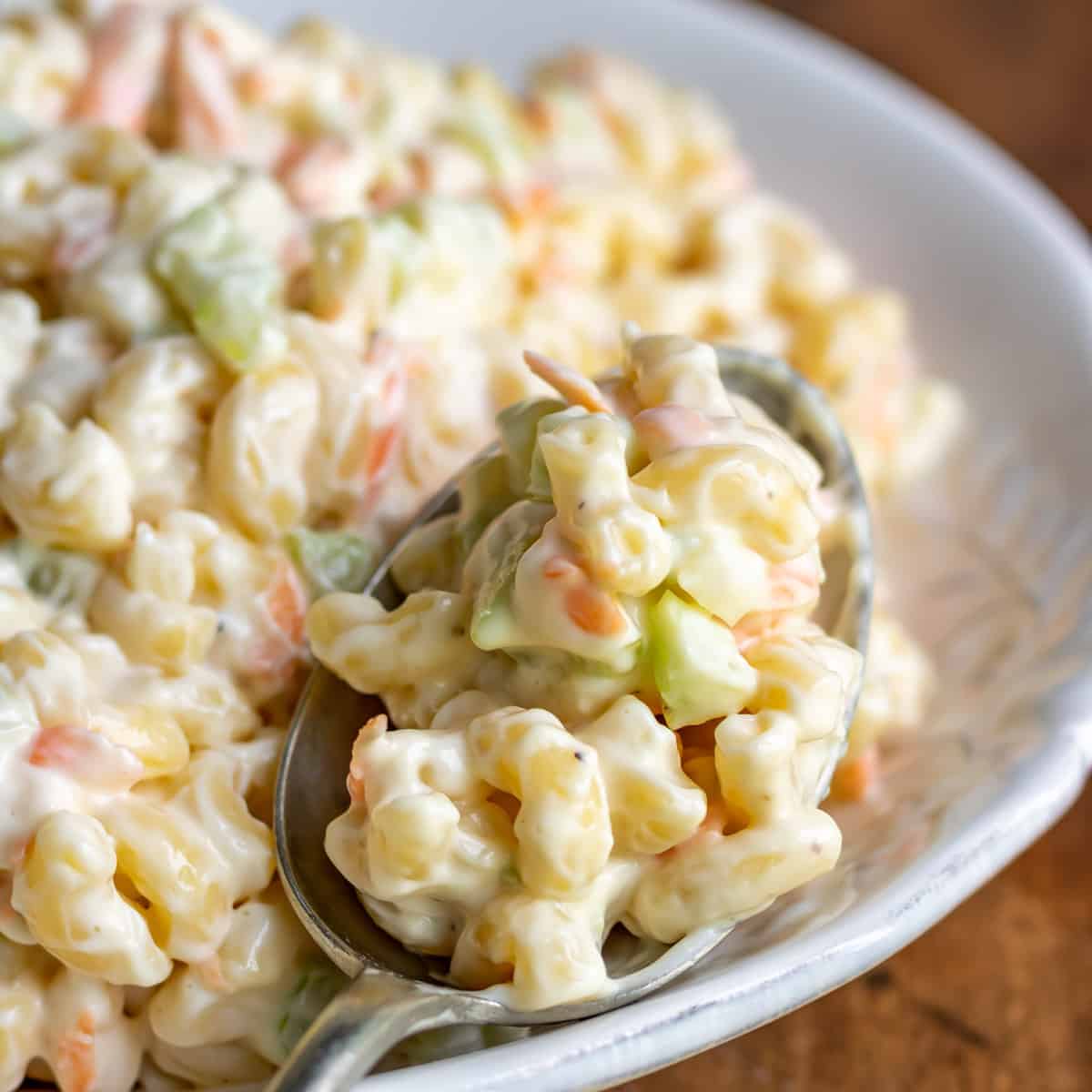 If you love KFC Macaroni Salad, you're going to love this copycat recipe! This easy pasta salad is made with simple ingredients and tastes just like the real thing. It's perfect for picnics, potlucks, and summer BBQs!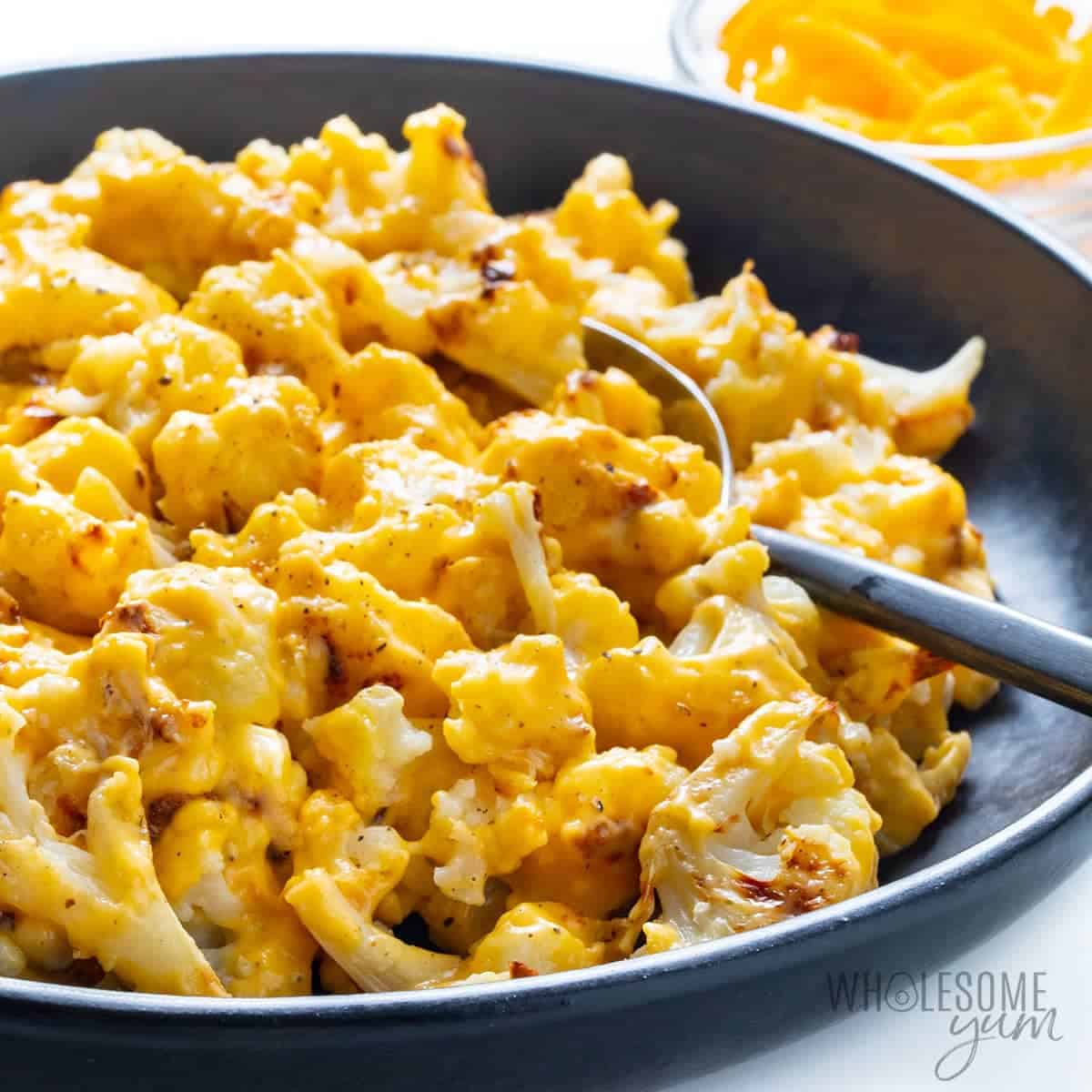 This cauliflower mac and cheese recipe needs only 6 ingredients + 5 mins prep! Low carb keto mac and cheese will satisfy your pasta cravings.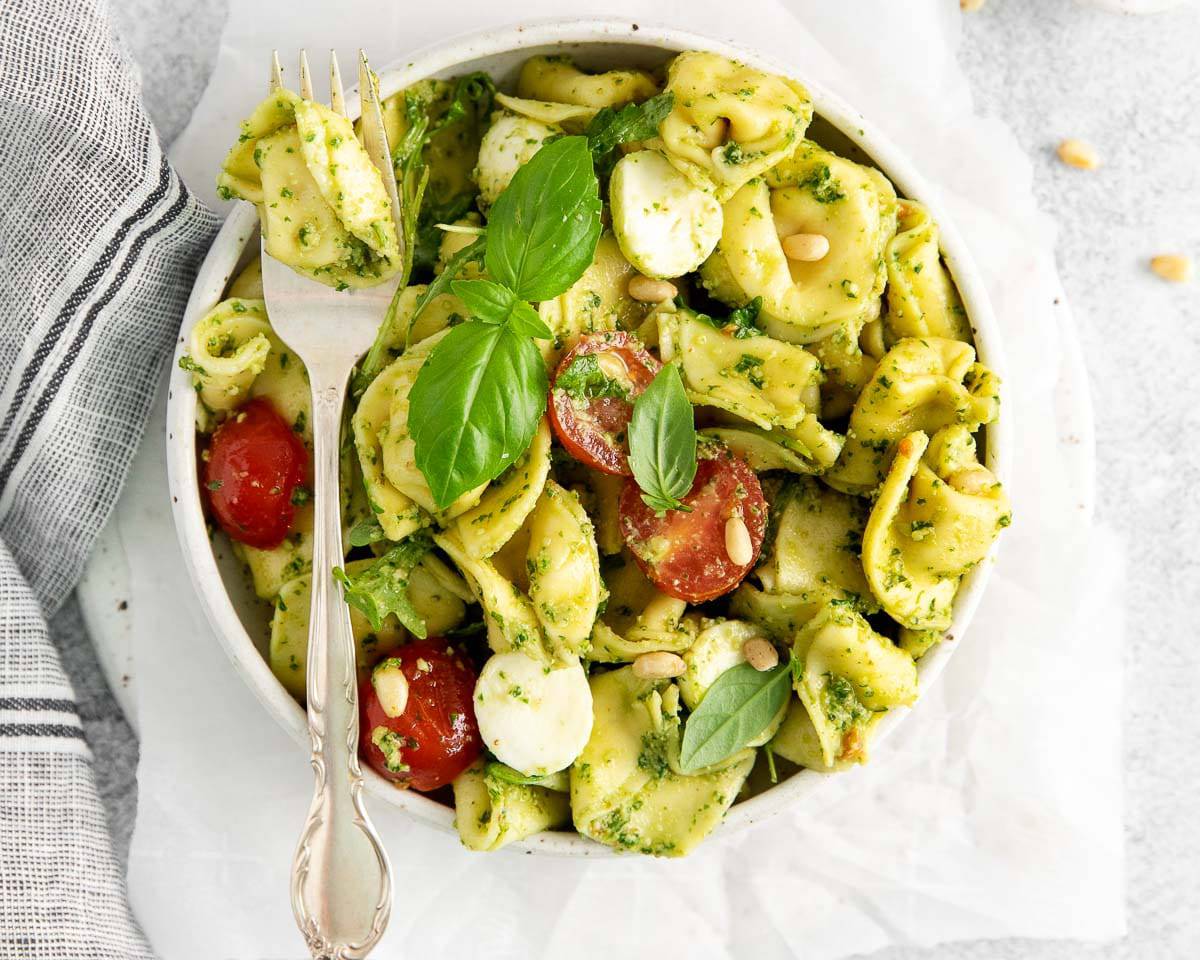 It's easy to make and ideal for a picnic, potluck, or BBQ. The pesto tortellini in this summer pasta salad recipe adds a delicious flavor that will leave you wanting more.
Salads to Serve with Chicken Wings
Everyone loves a good salad! They cool, crisp lettuce is the perfect counterpart to the hot and crunchy chicken wings. These salads, from potato salads to coleslaws, will dazzle the tastebuds!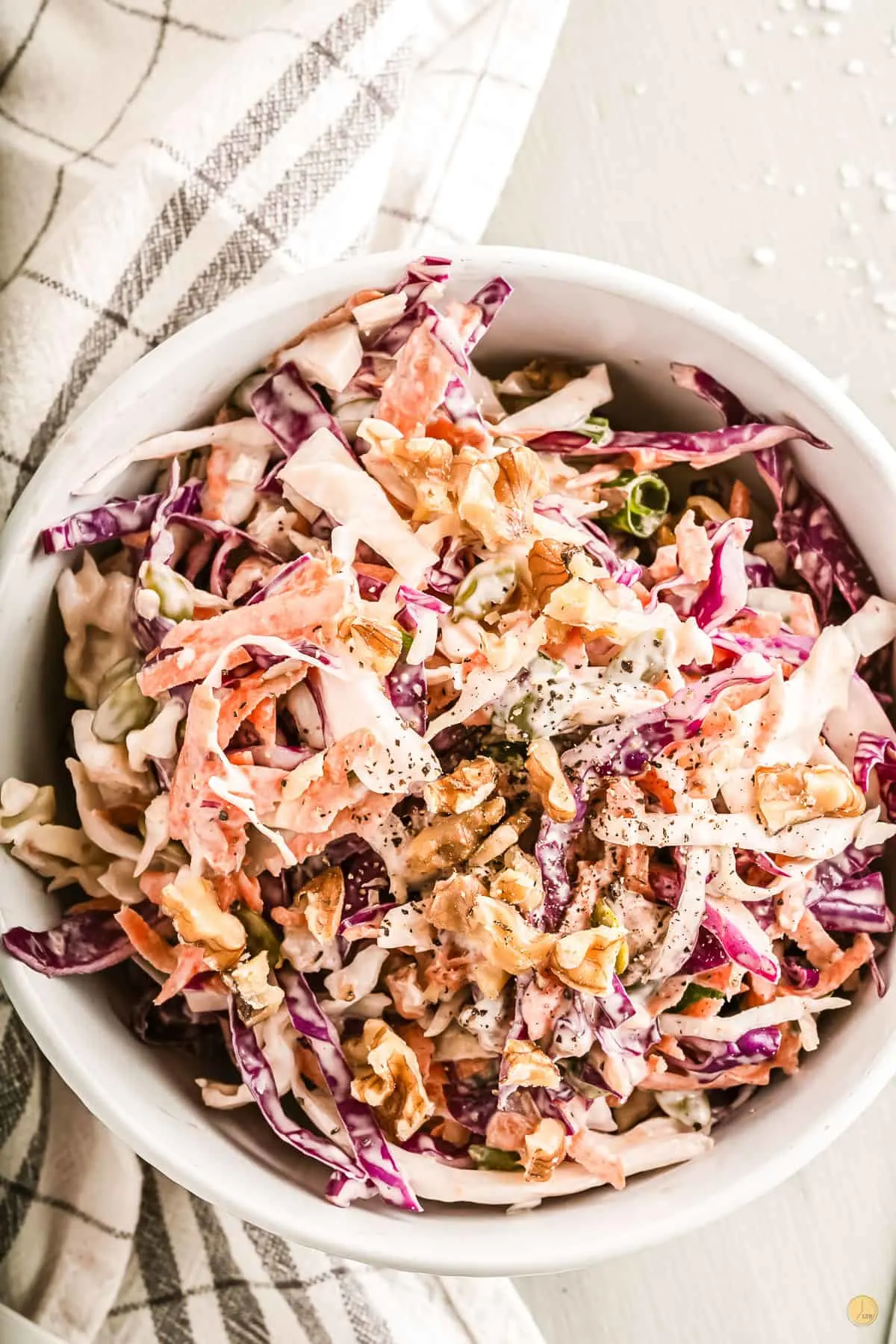 The staple of every summer table is a cold and crunchy coleslaw. Full of crunchy texture and delicious vegetables and tossed in a light dressing, it is the perfect partner to any dish!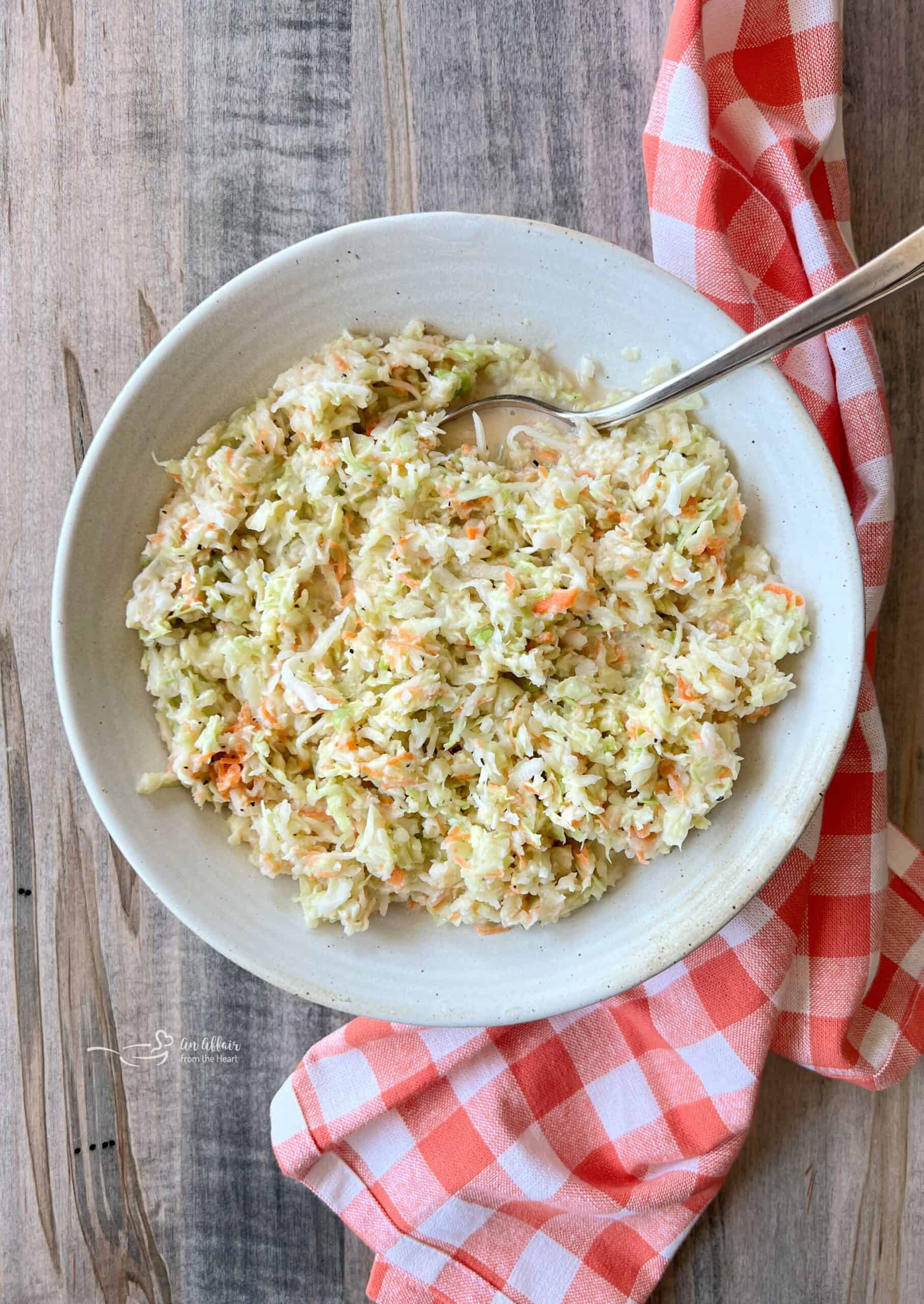 This creamy Copy cat KFC Cole Slaw recipe is quite possibly the perfect side dish. You are not going to believe how easy it is to make this restaurant favorite in your own kitchen!
Shredded green cabbage and carrots tossed with that notorious KFC Coleslaw Dressing. It is sure to be the hit of your backyard barbecues and family gatherings.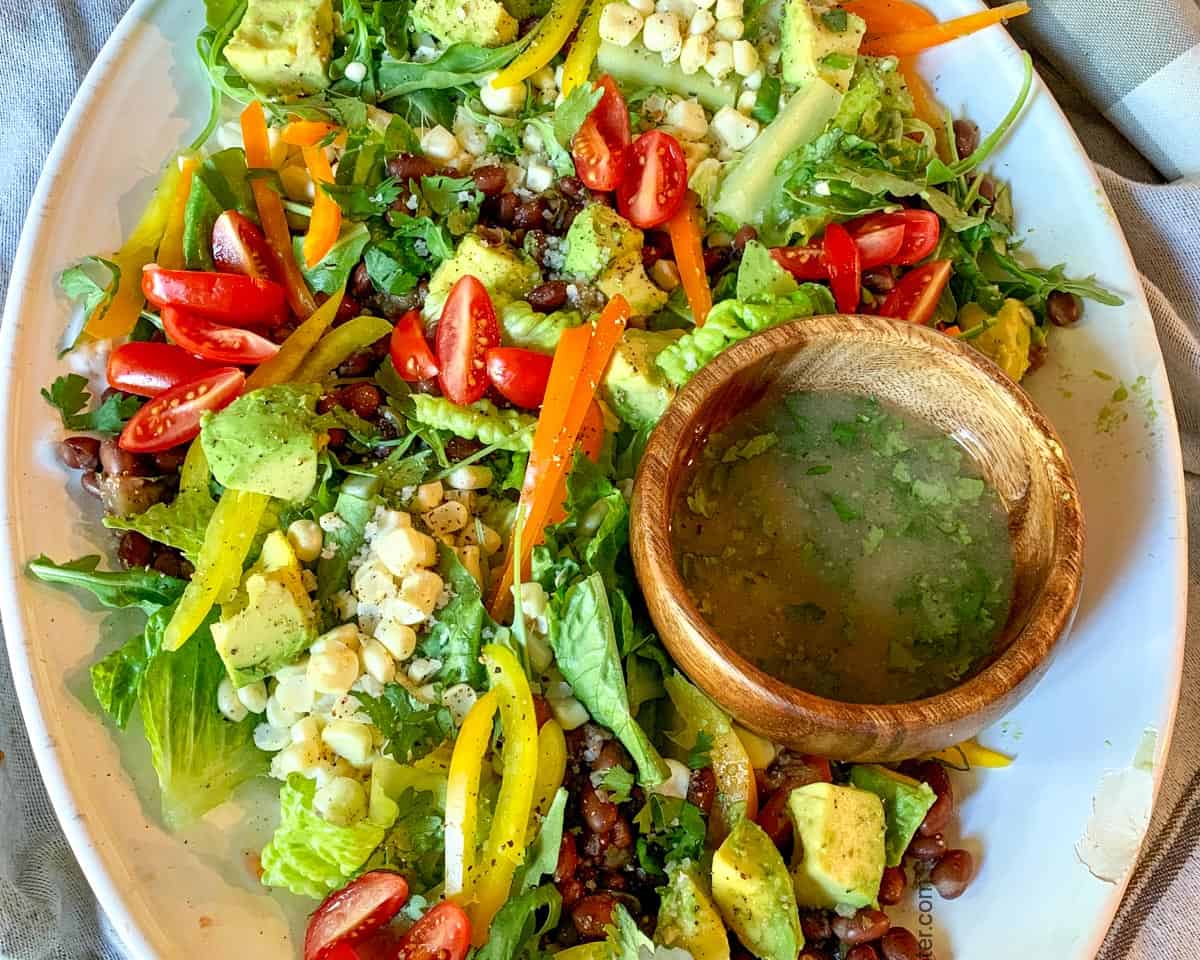 This cowboy salad is sure to knock your boots off with big, bright flavors! It's a fun mix of classic chopped salad recipes and homemade bean and corn salsa (cowboy caviar). The delicious Tex-Mex taste and crisp crunchiness will make this vegan salad a favorite at your spring and summer gatherings.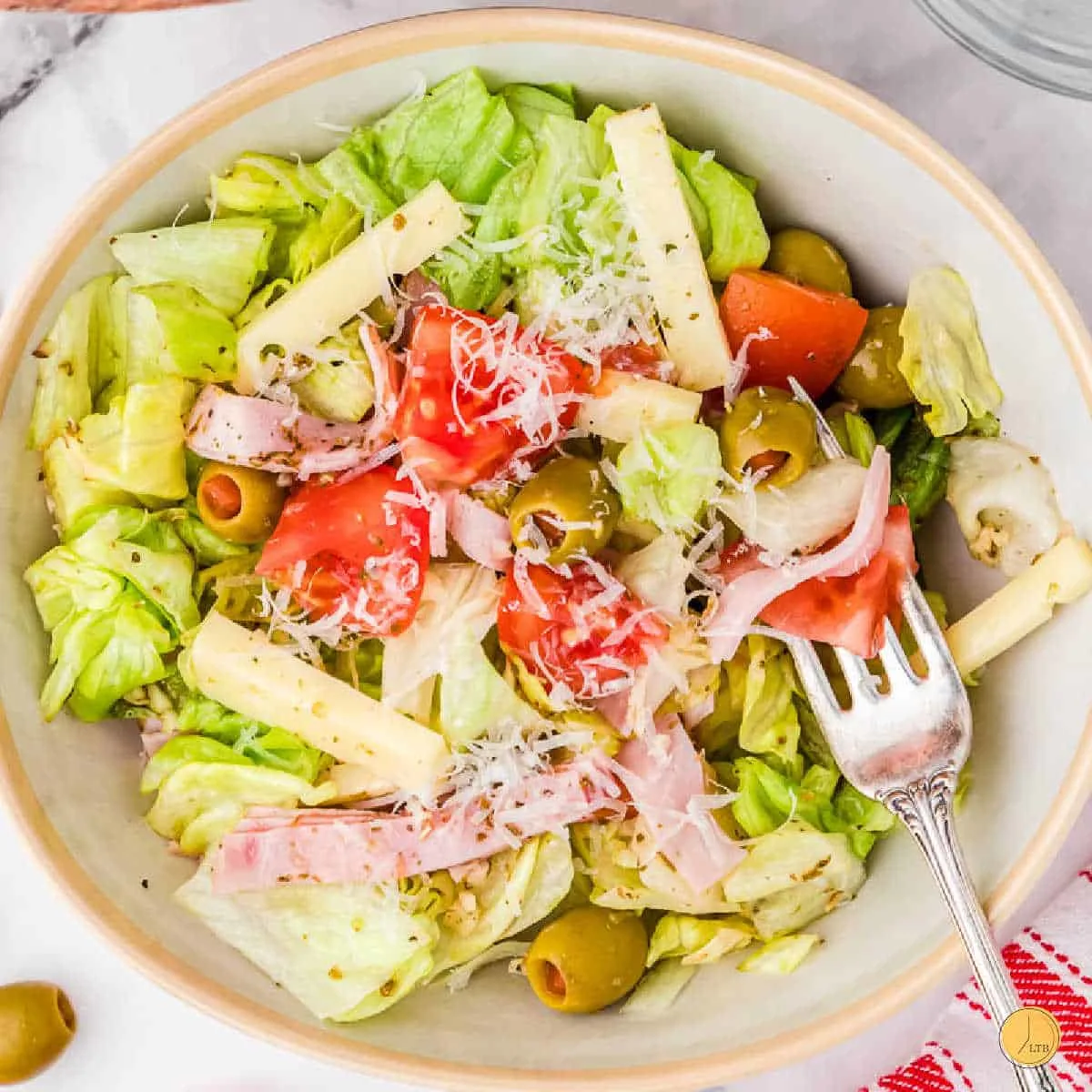 Said to be the gem of Spanish restaurants, Columbia restaurant's refreshing 1905 Salad has a one-way ticket from Florida to your kitchen! This Tampa, Florida favorite is iconic for the chilled iceberg lettuce, savory ham, and the addictive dressing. In this recipe you will learn how to assemble, make the dressing, and finally find out why it is actually called the 1905 salad!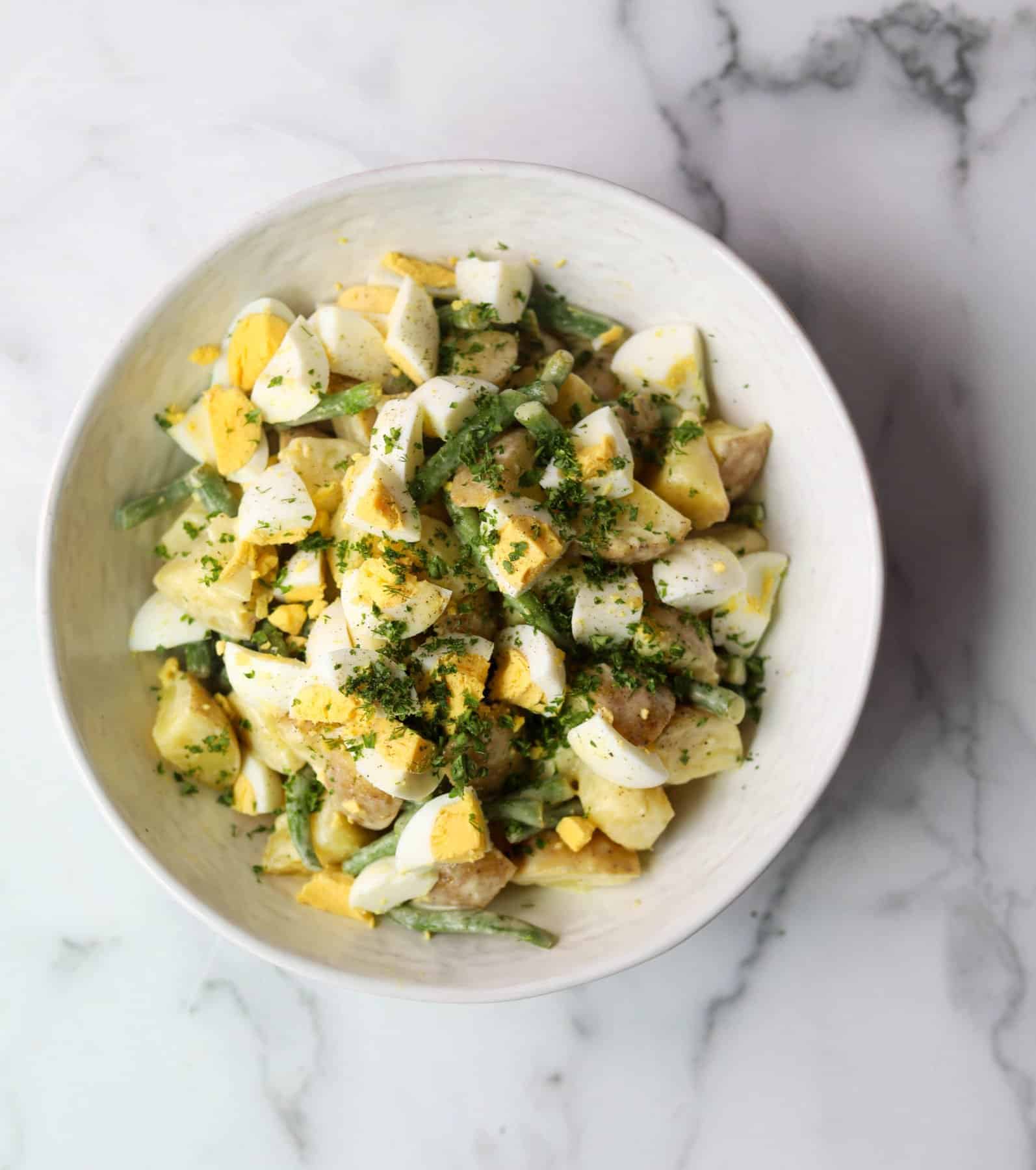 I've made several versions of potato salad over the years, and this green bean potato salad is a riff off your standard mayo potato salad with an "upgraded" dressing and some additional veggies and herbs.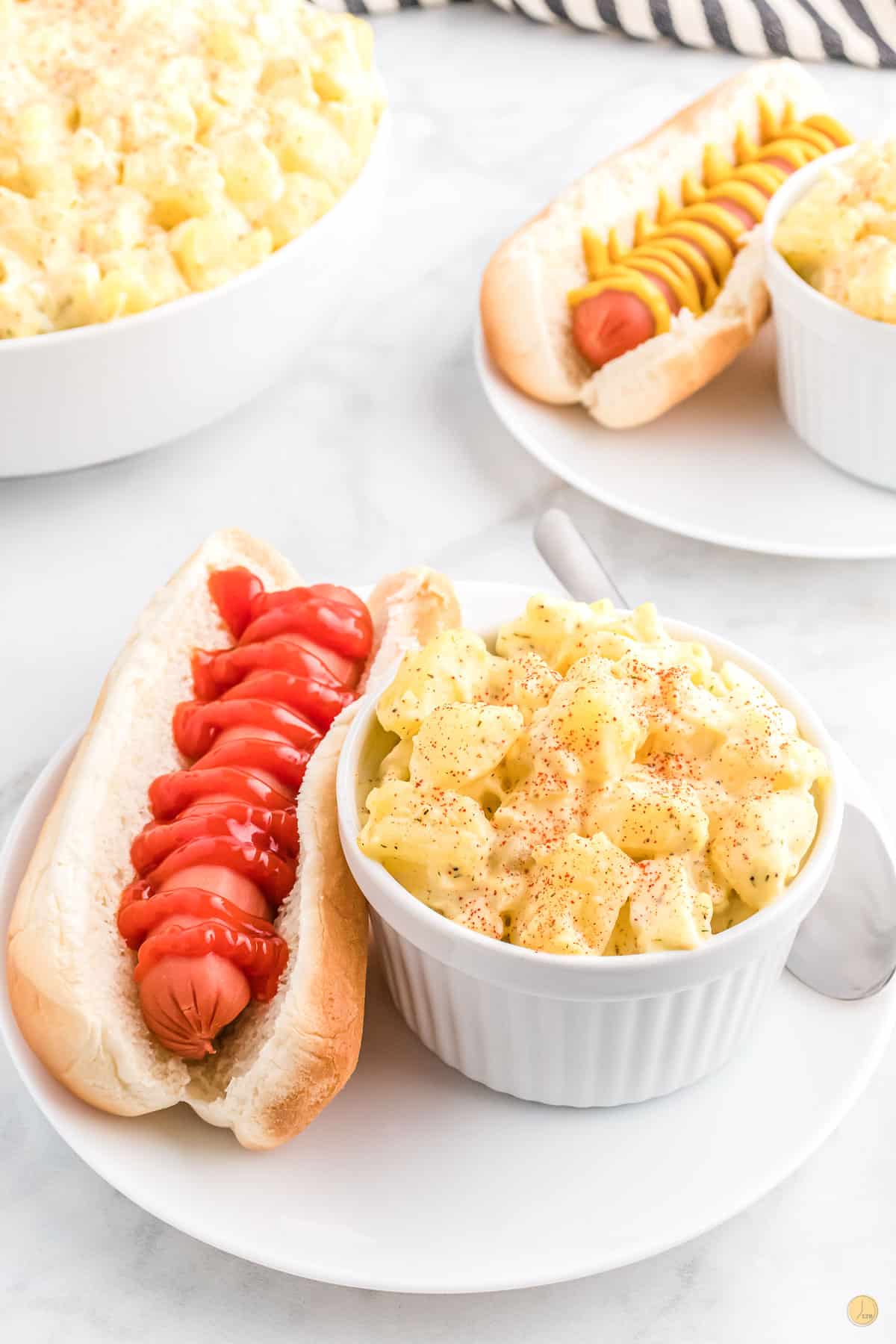 Homemade Potato Salad is perfect for that summer BBQ, picnic, or weekend grilling! Skip the last-minute run to the store and whip up this simple and easy recipe for a side dish that everyone loves.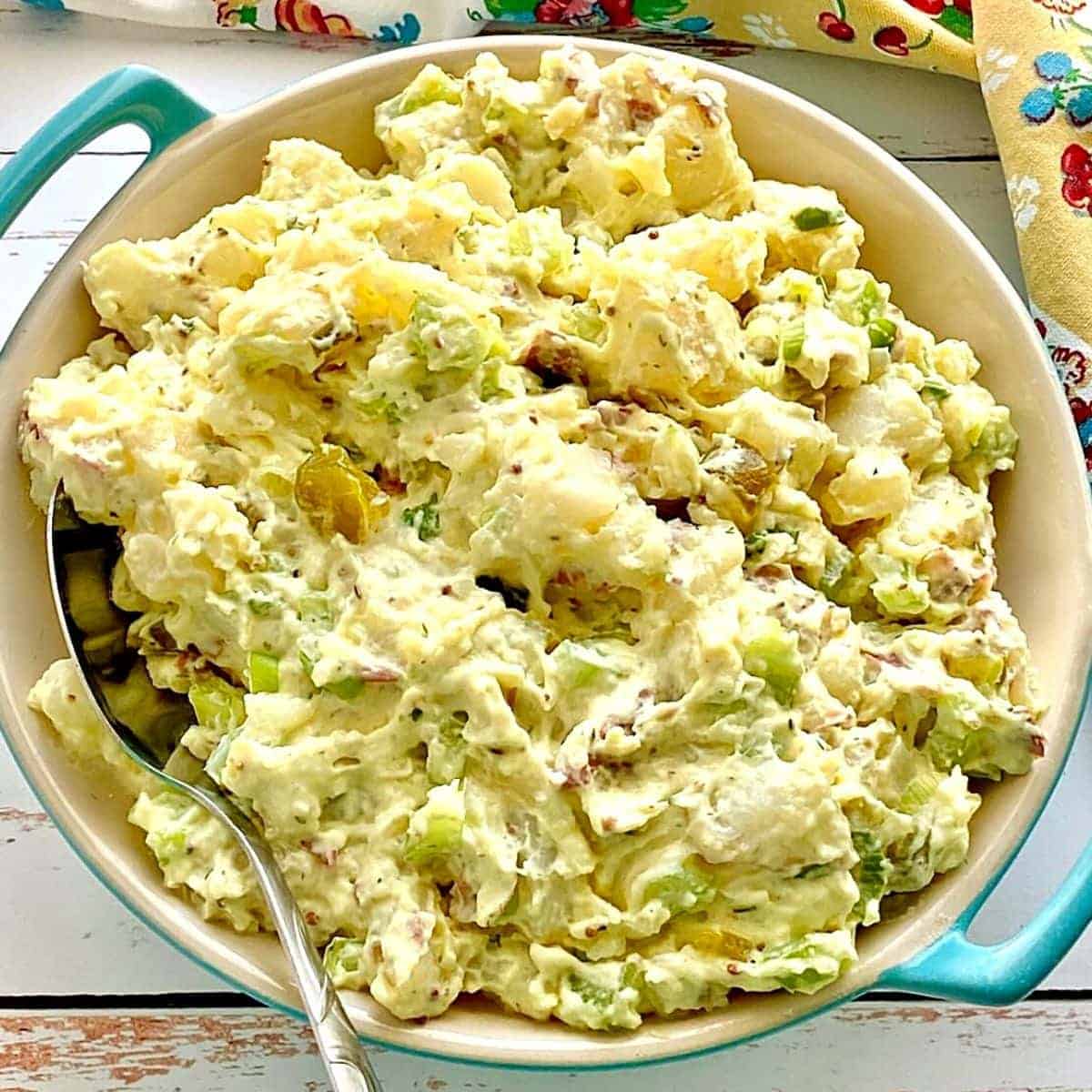 Red Skin Potato Salad is a creamy blend of red skinned potatoes, mayonnaise, sour cream, dijon mustard, crunchy celery, and bold spices. It's a traditional side dish served at an outdoor picnic, barbecue or summer cookout!
French Fries – Best Side Dish for Chicken Wings
The easiest, budget friendliest, and tastiest partner for crispy chicken wings! Check out all these amazing French Fry Recipes!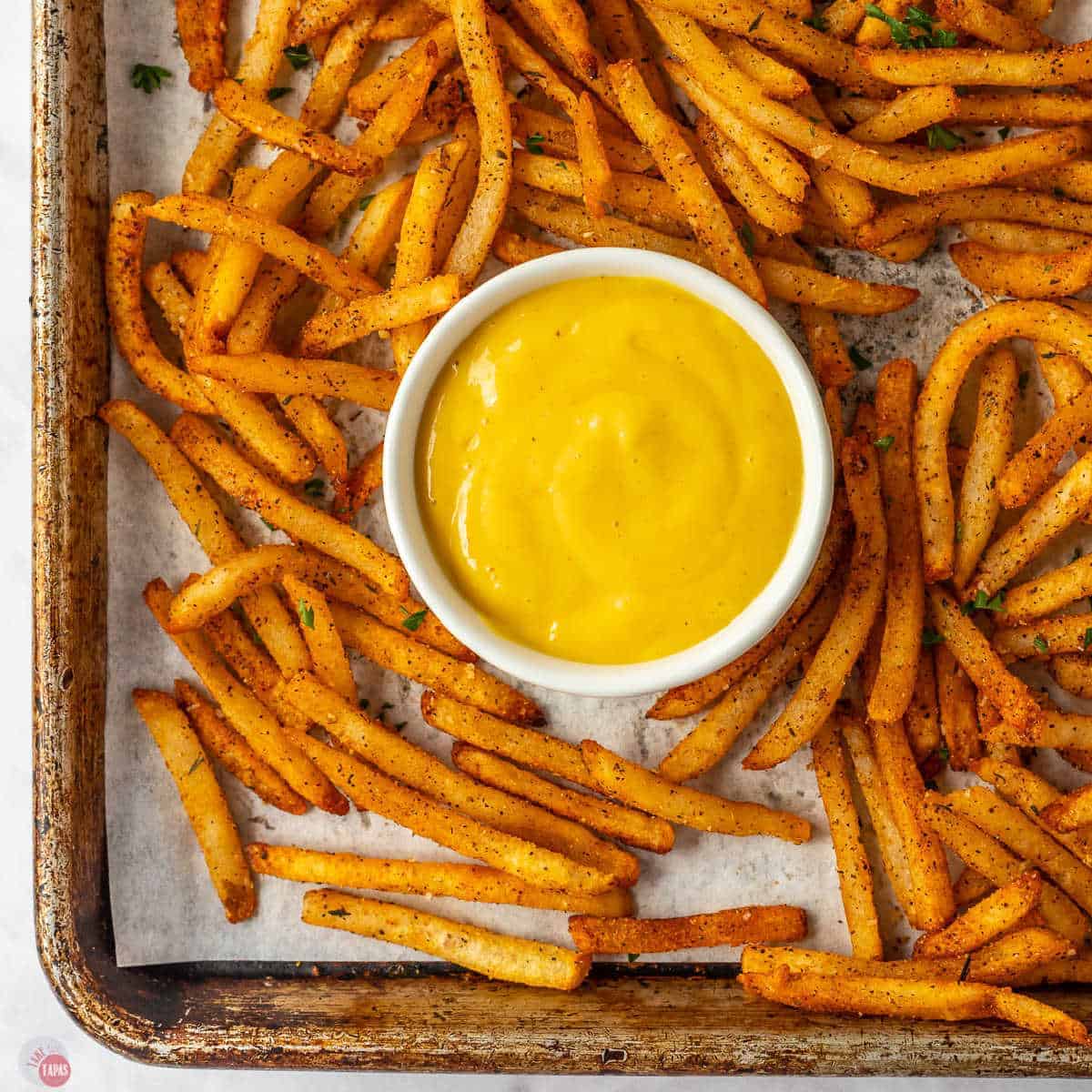 Get a taste of the bayou with your favorite side dish when you make spicy Cajun French Fries to serve with your favorite creole dishes or just a simple hamburger or hot dog.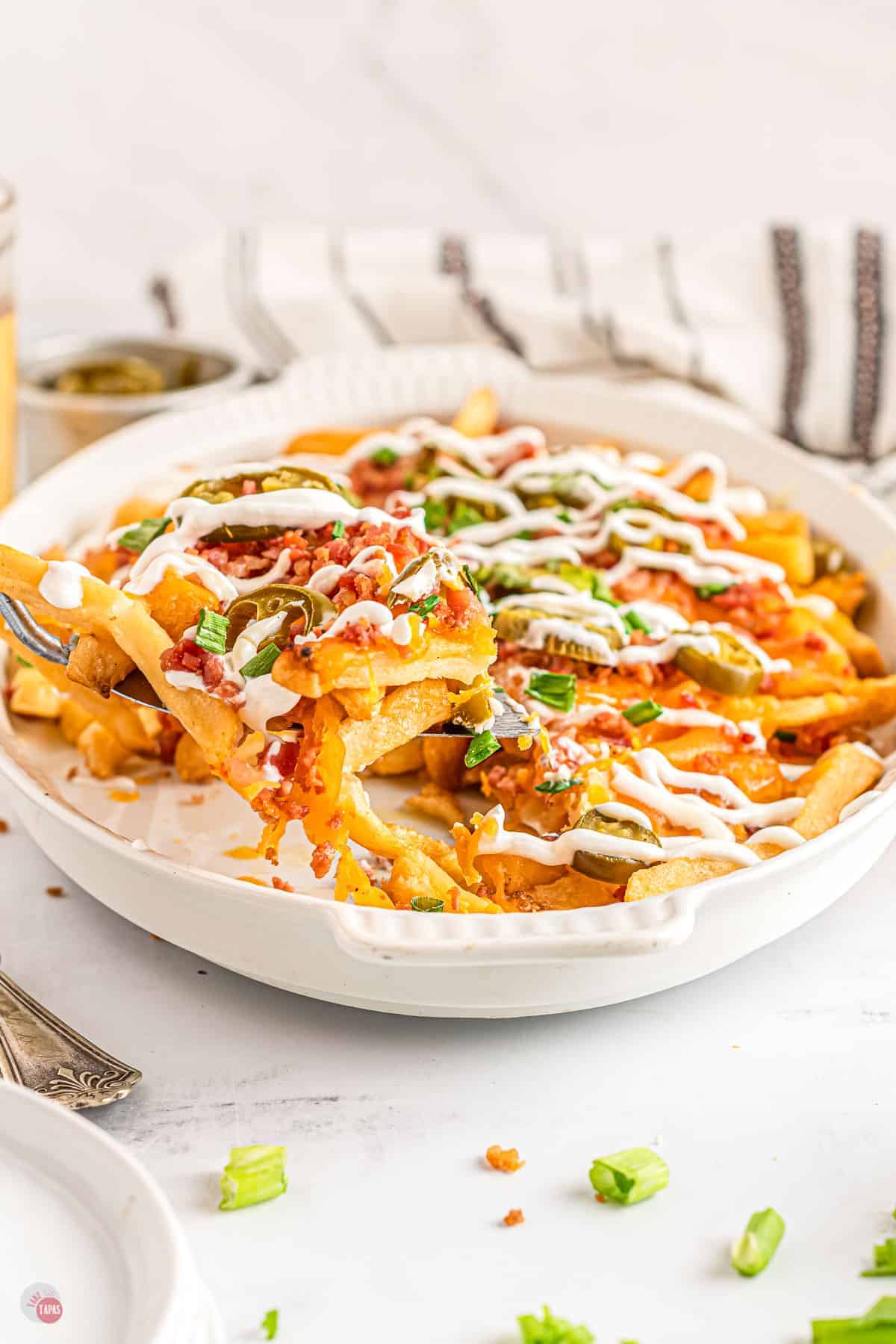 These Loaded Fries are made with crisp, golden baked fries, loaded with cheese, bacon, and pickled jalapeños. Topped with fresh green onions and drizzled with tangy sour cream, loaded french fries are great as an appetizer or side dish, but also make an easy, kid-friendly dinner.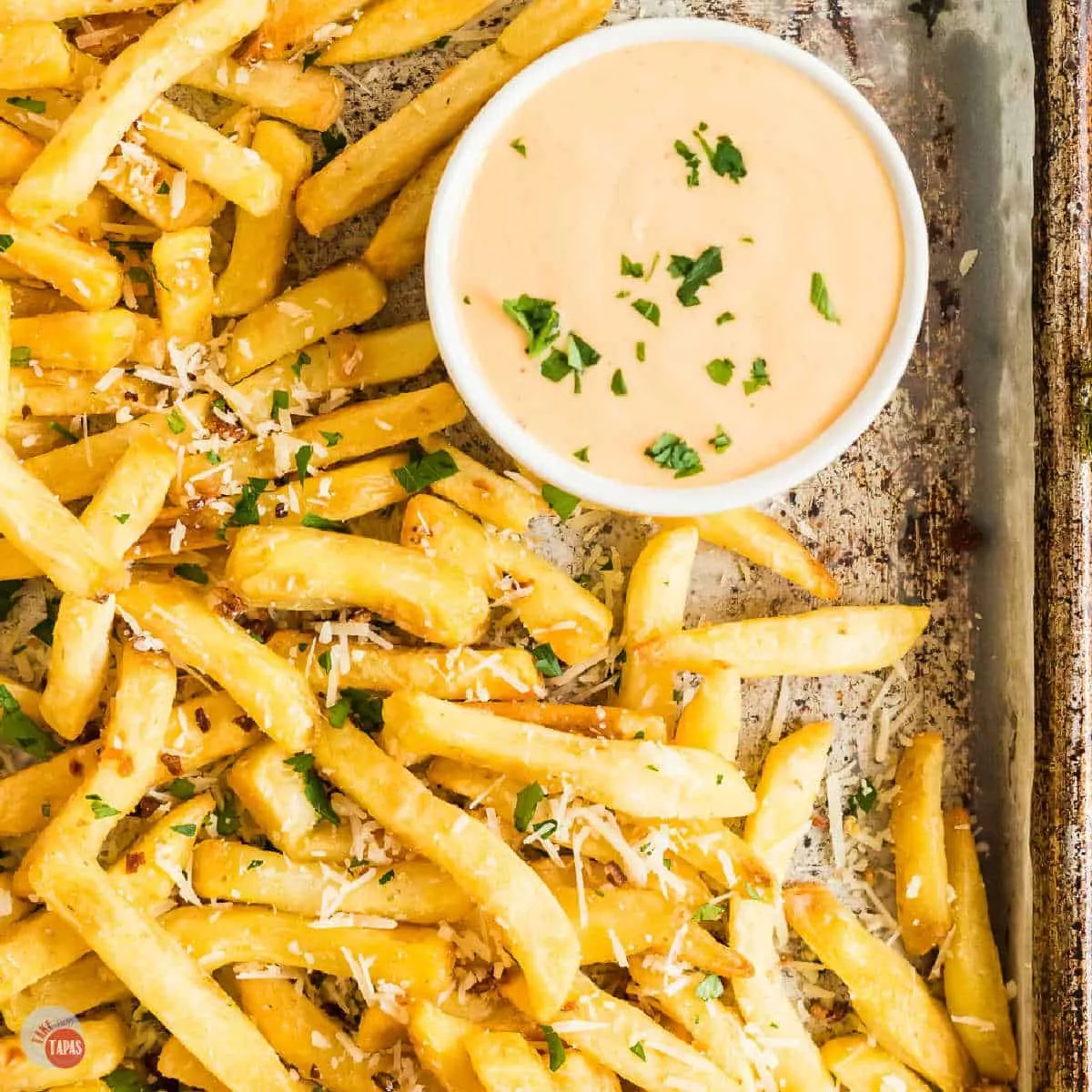 Garlic Parmesan Fries are an upscale way to enjoy everyone's favorite finger food. Crispy golden fries, tossed in zesty garlic and nutty parmesan cheese, are the best version of a classic! Great with spicy chicken wings!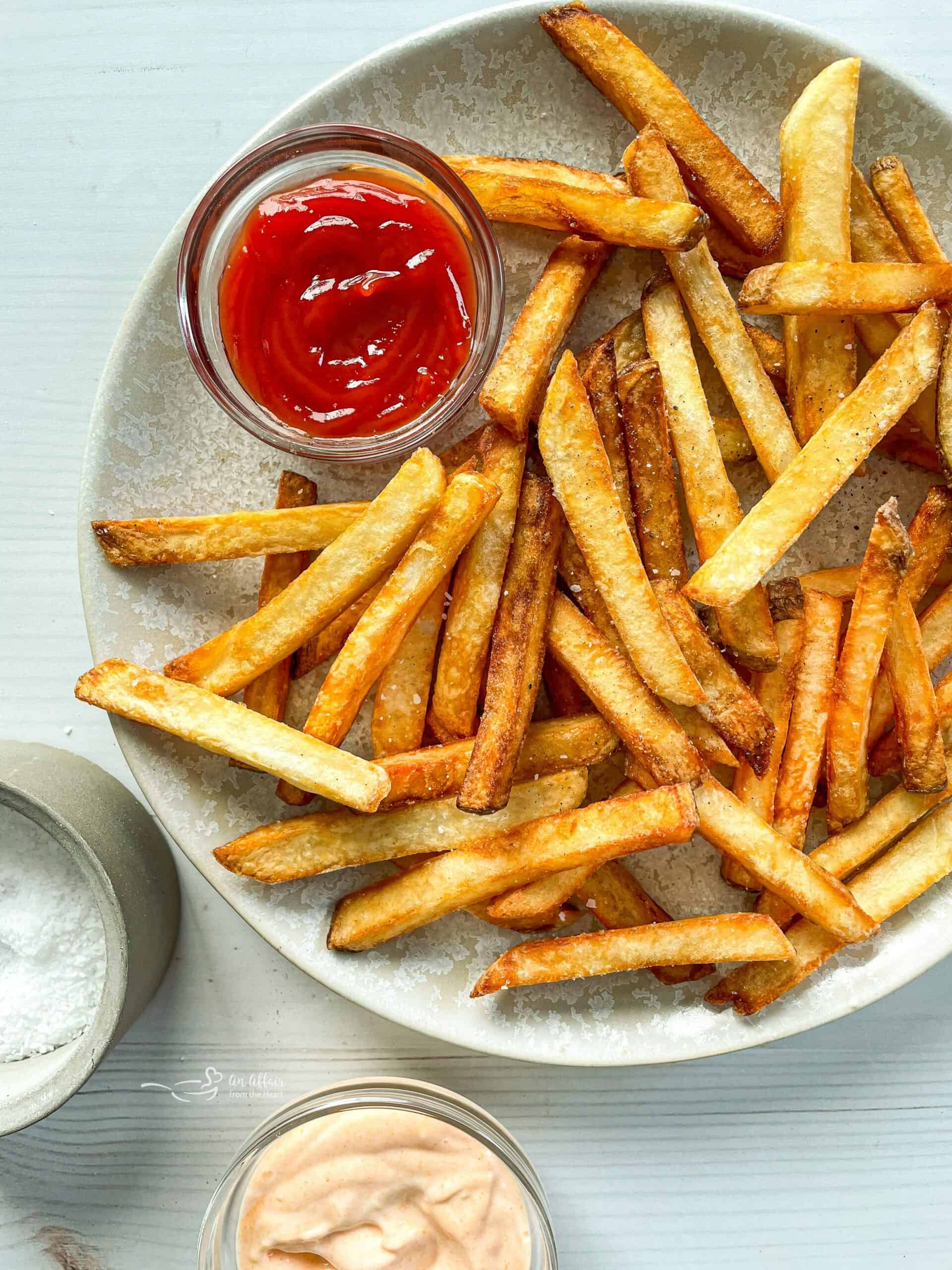 This Homemade Double Fried French Fries recipe is out-of-this-world crispy and satisfying! Easy, super crispy, and made in less than 30 minutes, these homemade fries are the best! Sprinkle a little bit of sea salt over the fries and relish in perfection.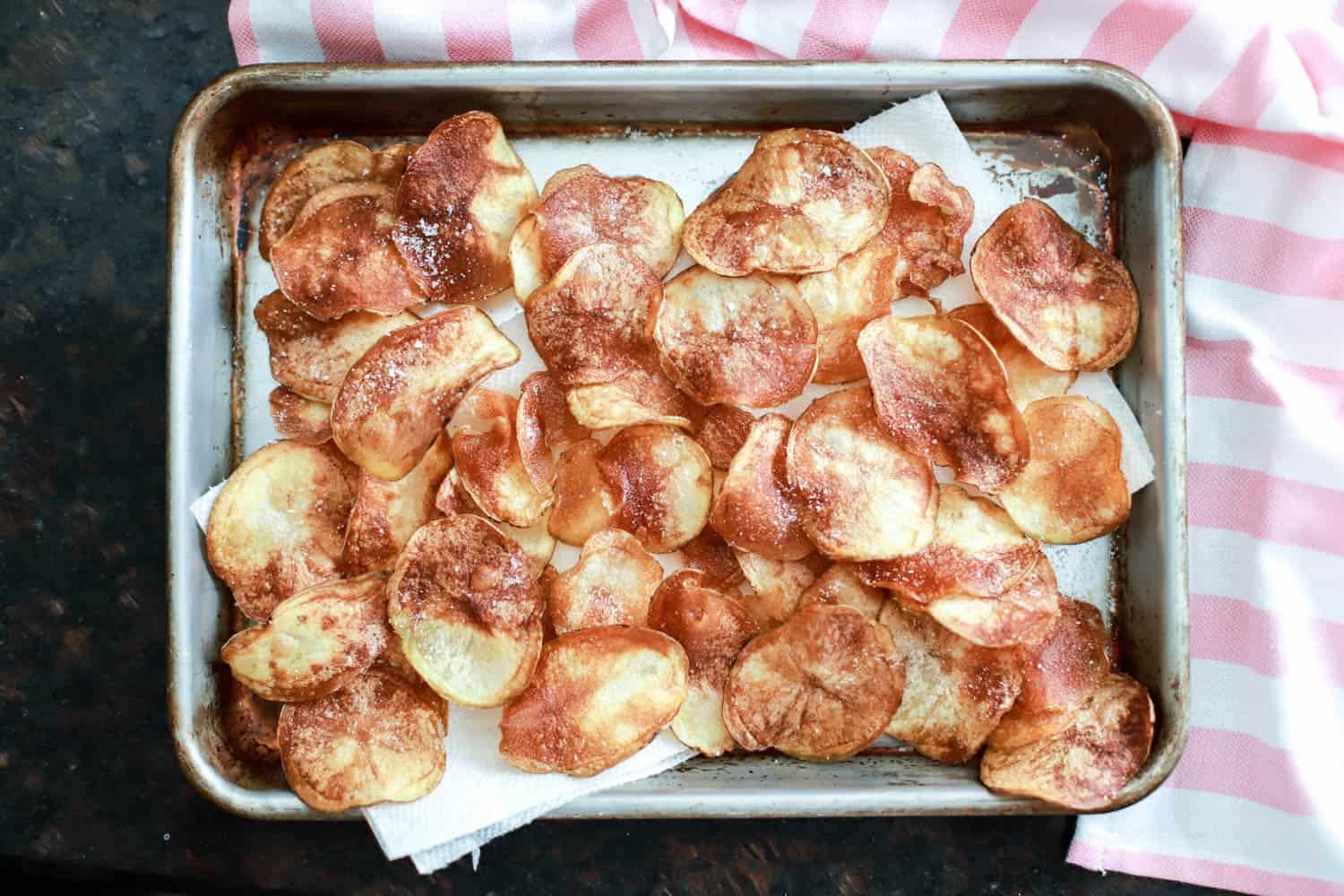 Favorite pan fried potato chips are so easy to make yourself at home! These are a great lunch side dish or an offering for a summertime potluck. Just one russet potato makes enough to serve four people, and this recipe is done in an under an hour.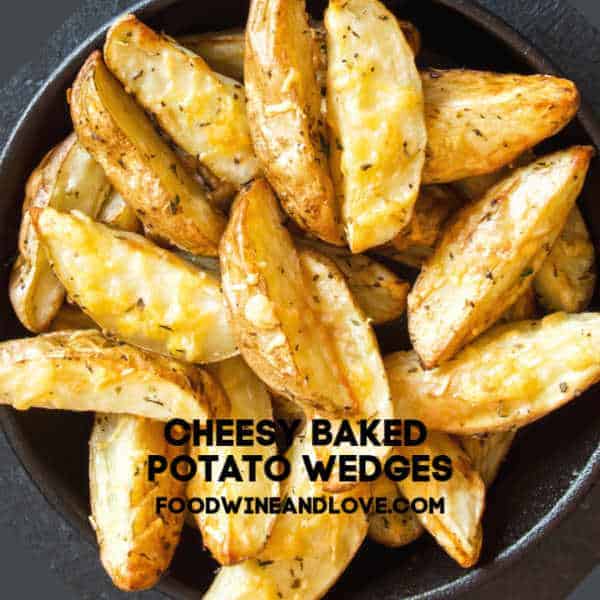 These Cheesy Baked Potato Wedges are perfect for this time of the year. I like that these potatoes are friendly to both the Mediterranean and vegetarian diets.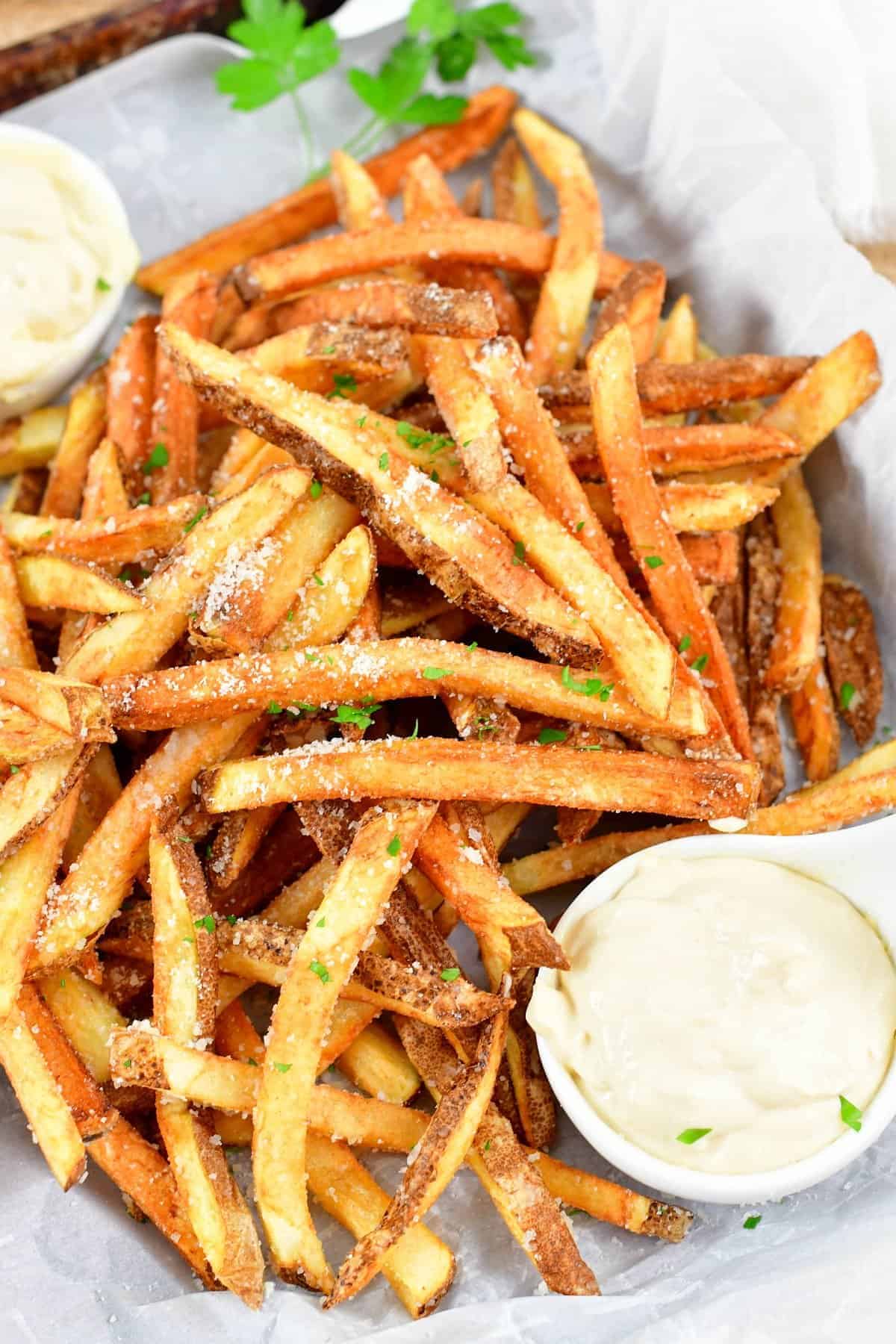 Truffle Fries is a restaurant staple side dish that's so easy to make at home! You can use your air fryer or fry it in oil to make these crispy, flavorful fries. It's amazing how just a simple side of fries can be completely transformed with two ingredients: parmesan cheese and truffle oil. Oh – and you can't forget to make the parmesan aioli, of course!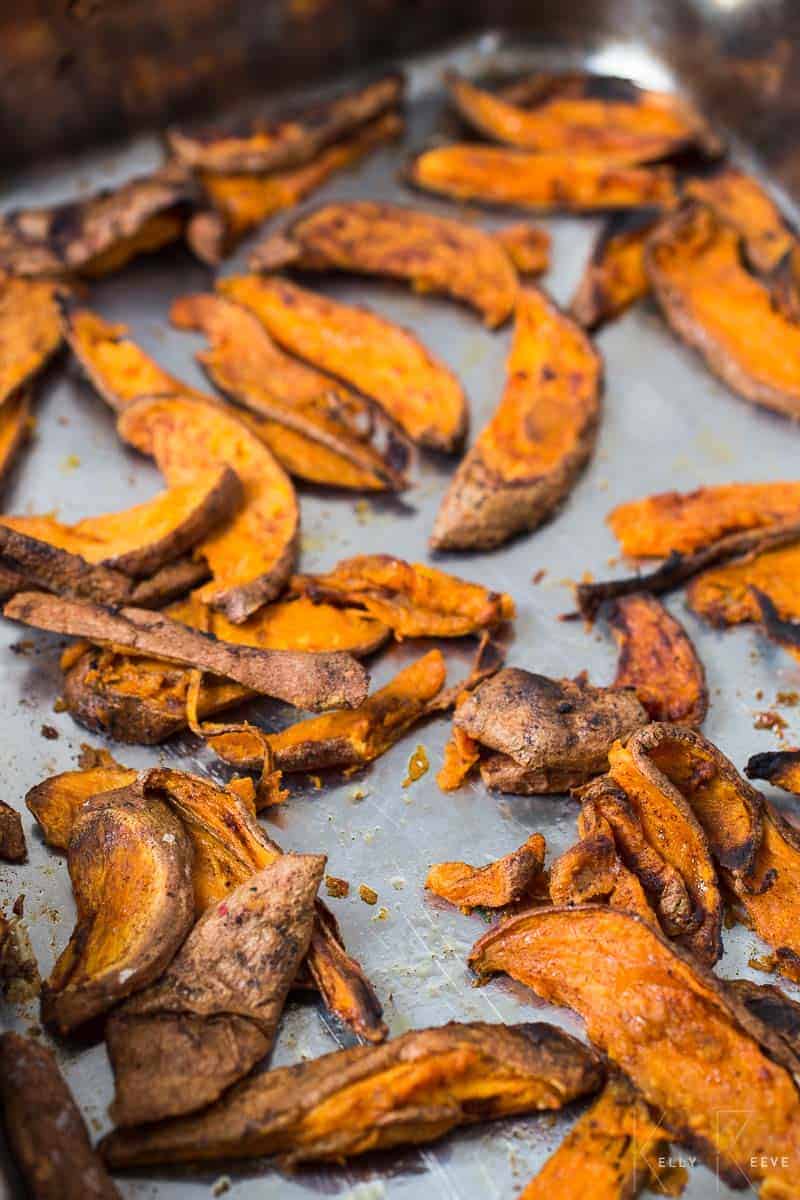 Sweet potato fries are a much healthier substitute to regular French fries. I first came across sweet potato fries at a restaurant, which specializes in making dishes out of fresh local produce.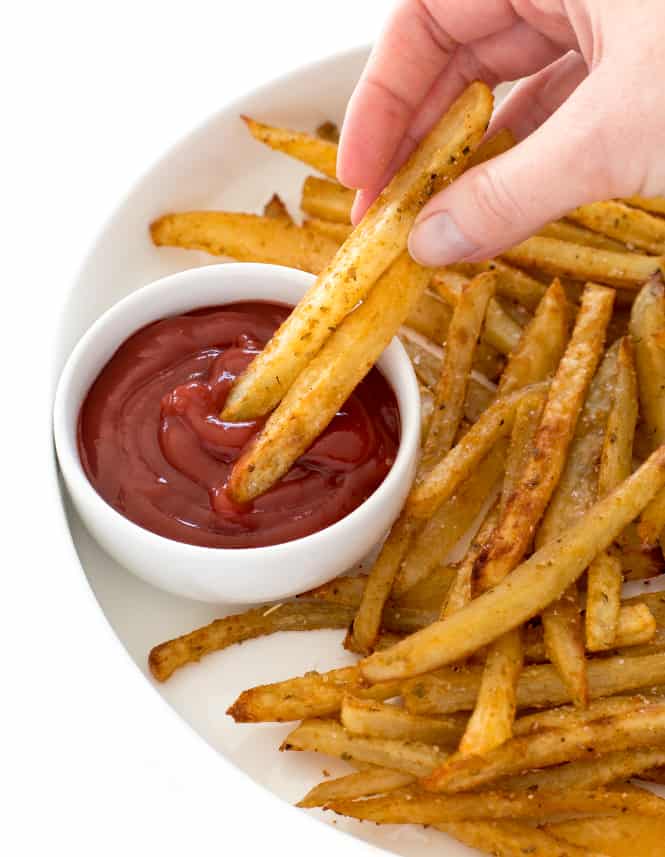 These baked French fries are easy, delicious, and might give your favorite restaurant brand a run for its money! Soft and fluffy on the inside, yet extra crispy on the outside, these homemade baked French fries are a side dish you can feel good about eating.
Baked French Fries are one of my family's all-time favorites. My kids love oven fries even more than the store bought fries. Plus, oven baked fries are so much better for them.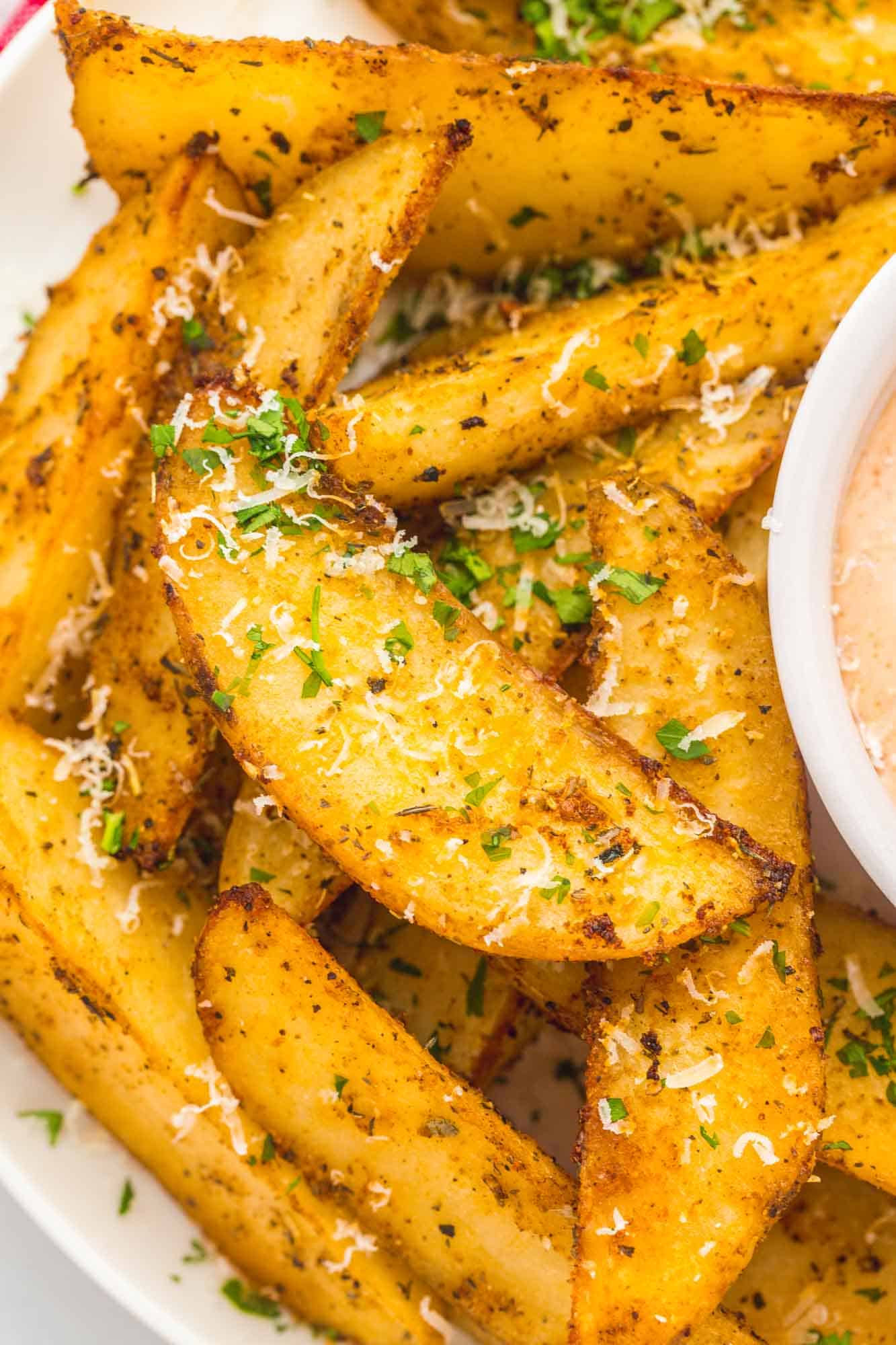 Oven Baked Potato Wedges are simply seasoned, and baked in the oven to create an easy, crispy potato side dish that will go with just about anything.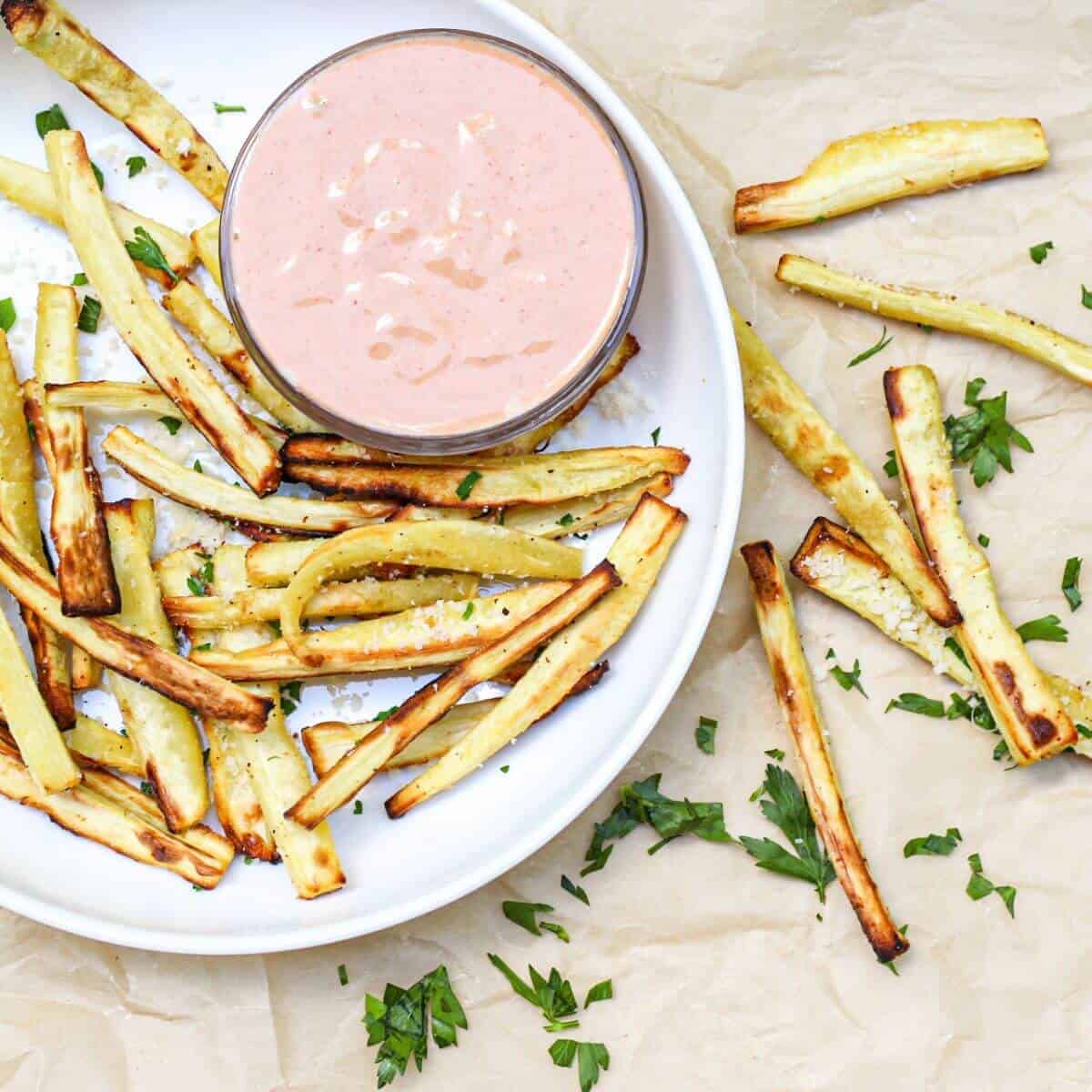 Air fryer parsnip fries are an easy side dish that is healthy, nutritious, and tastes so good with a home-made Utah fry sauce.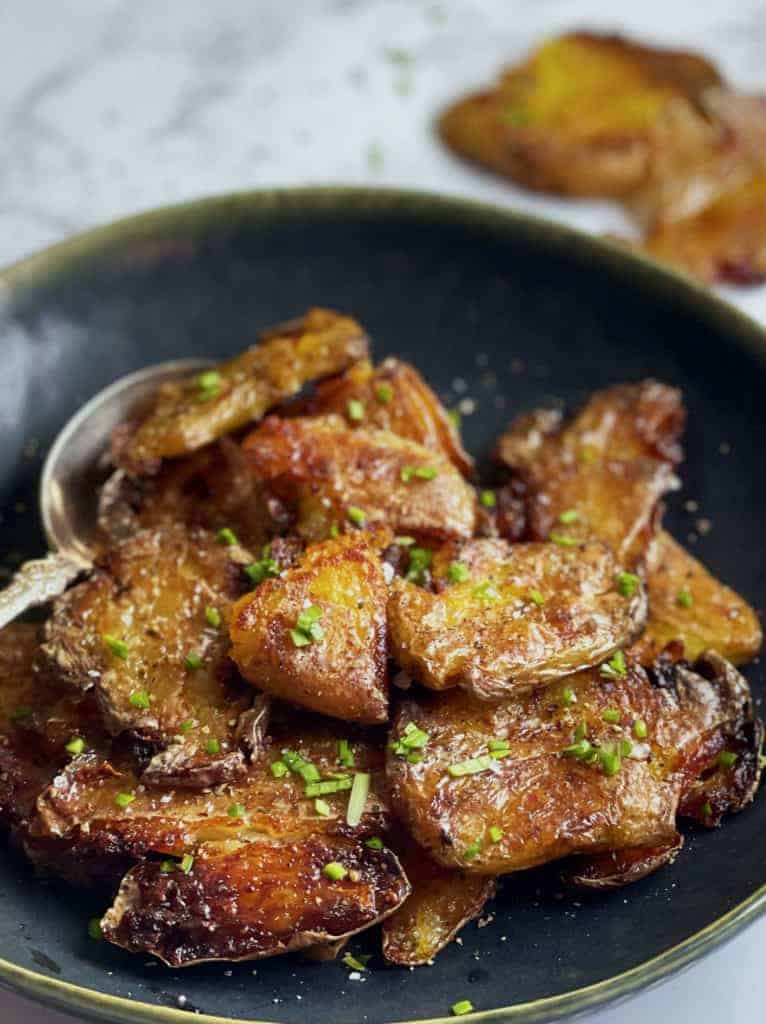 These Crispy Smashed Potatoes are so easy, AND they are the perfect side dish to any meal. They are vegan, gluten free and great for anyone on Whole 30.
Cocktails & Drinks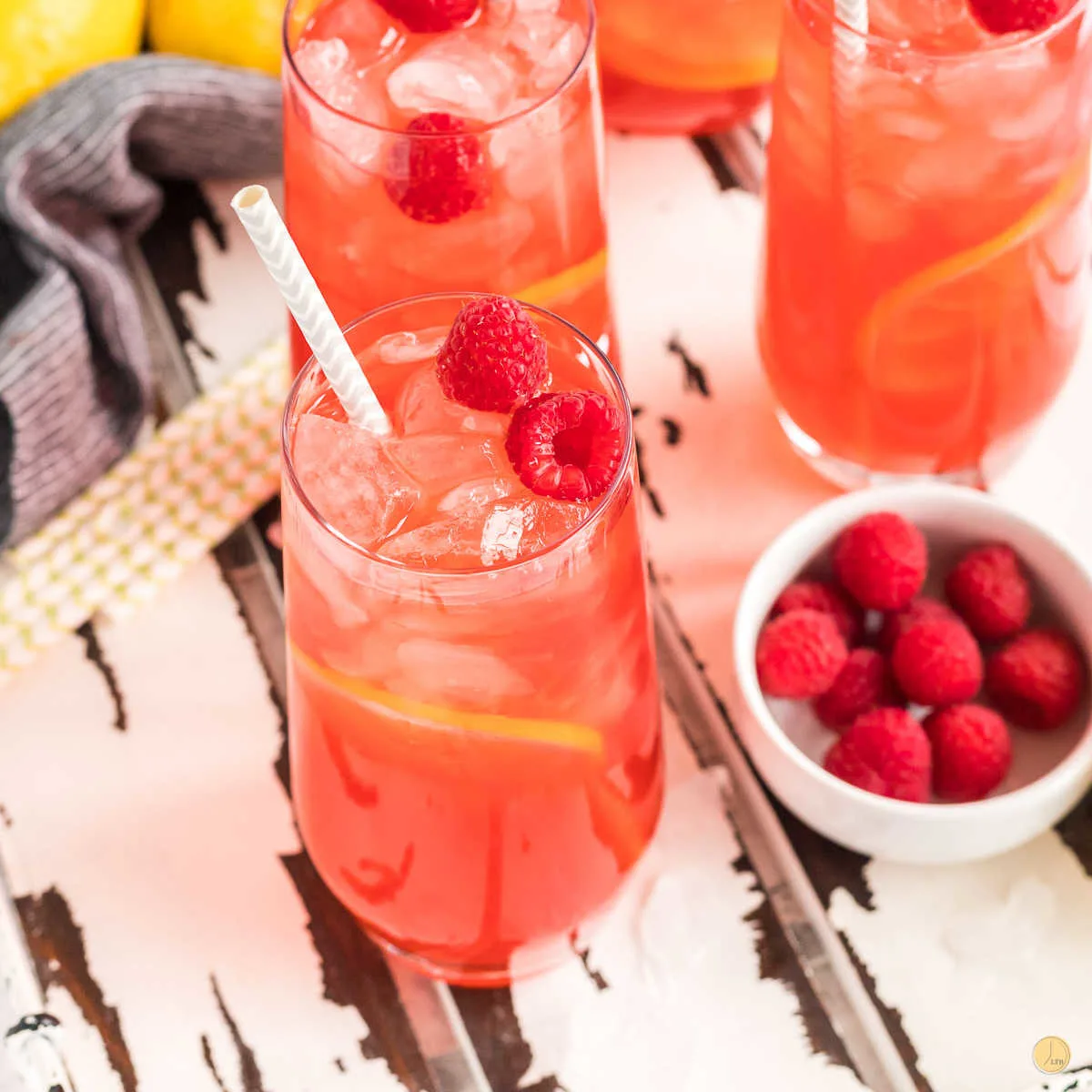 Nothing is quite as refreshing as a tall glass of iced tea. Raspberry Iced Tea not only looks pretty in the glass, but is sweet and bursting with fruit flavor.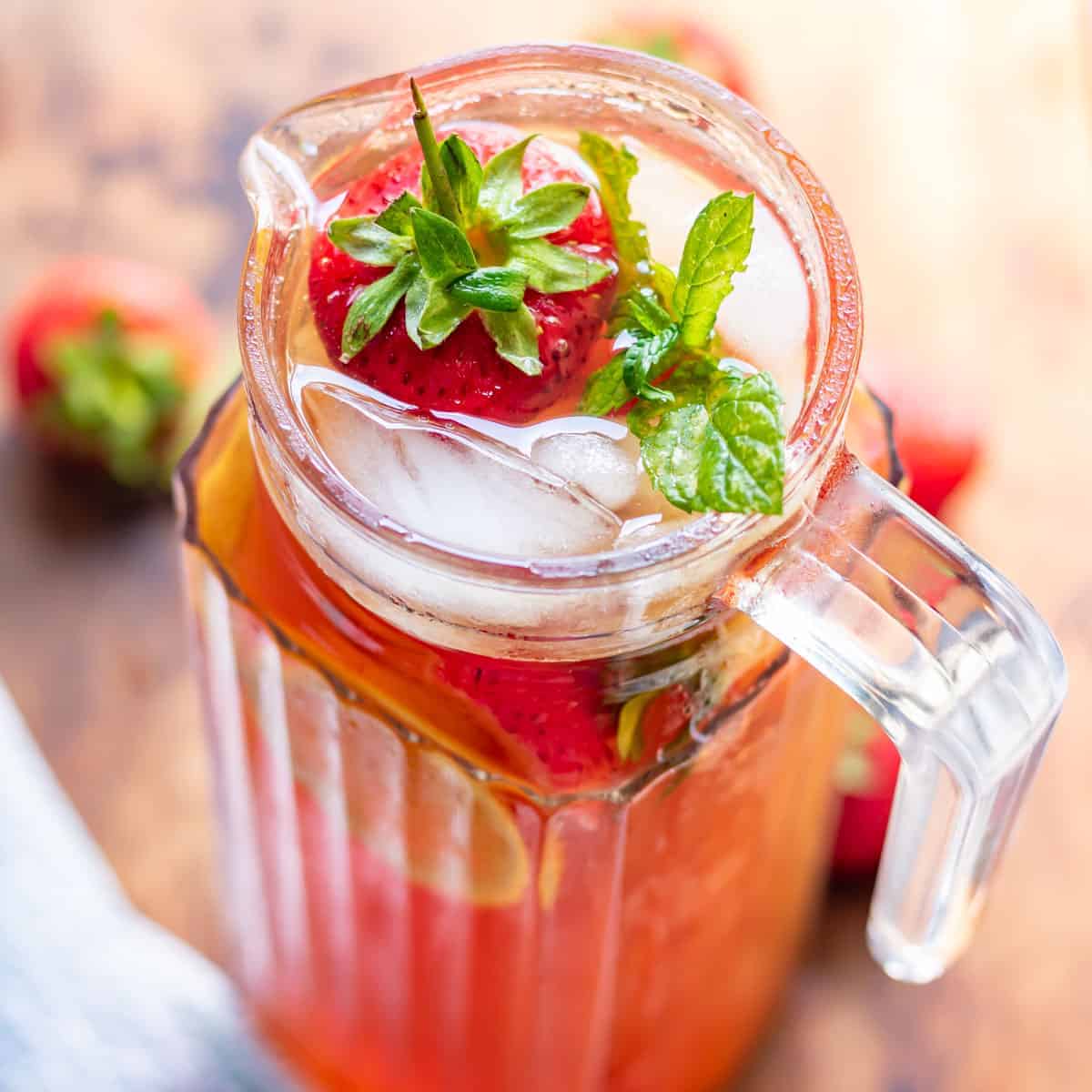 This easy Strawberry Iced Tea recipe makes a tasty drink using brewed tea and fresh strawberry syrup. It's the perfect drink that's hydrating and refreshing for the summer months!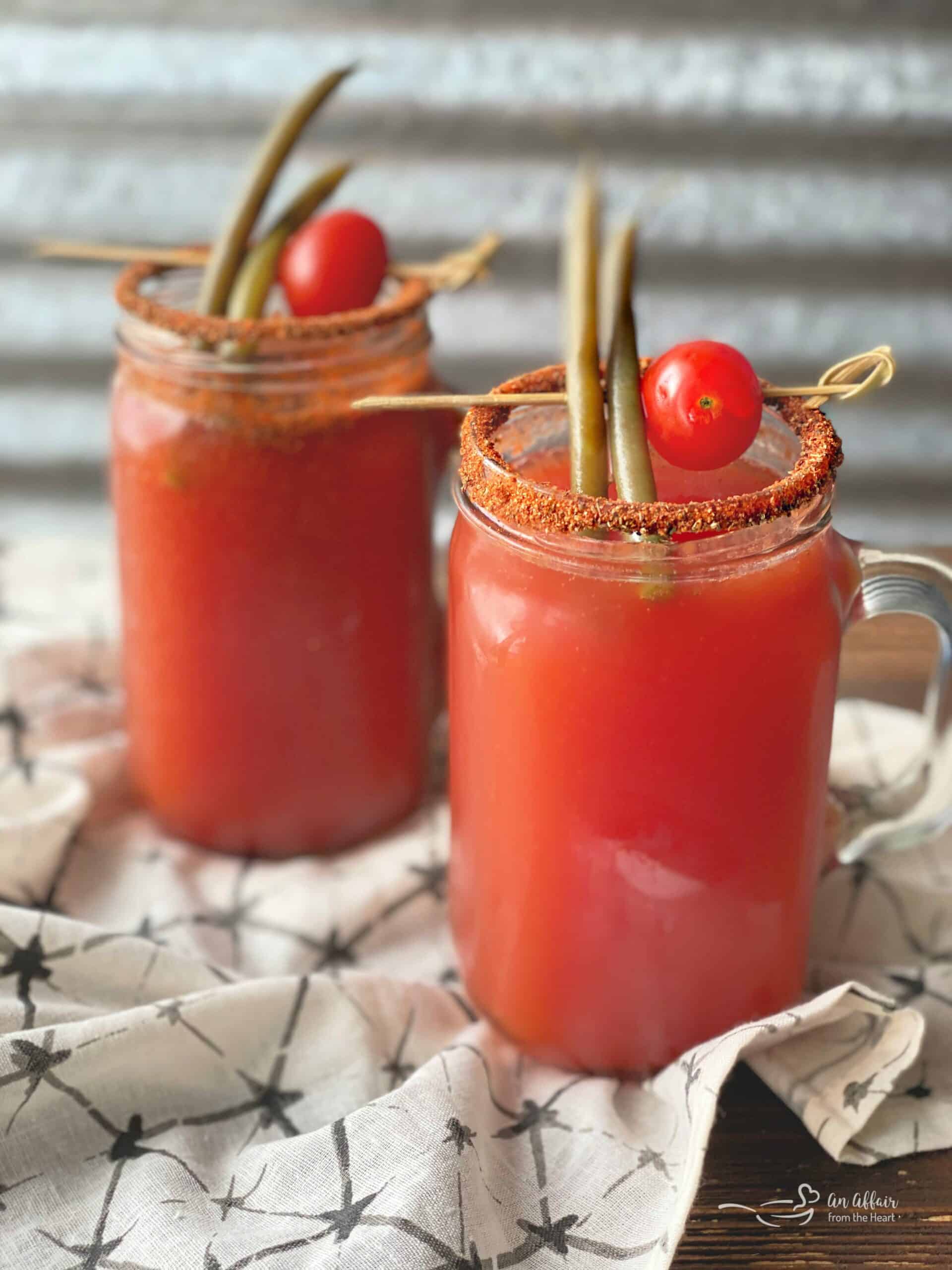 Here in Nebraska, and many places in the Midwest, the Red Beer is a common beverage. No need to order them any special way, unless you like them spicy, in which case you're sure to love this Kicked Up Red Beer, made with a homemade Bloody Mary Dry Spice. Made even more perfect, garnished with spicy pickled green beans!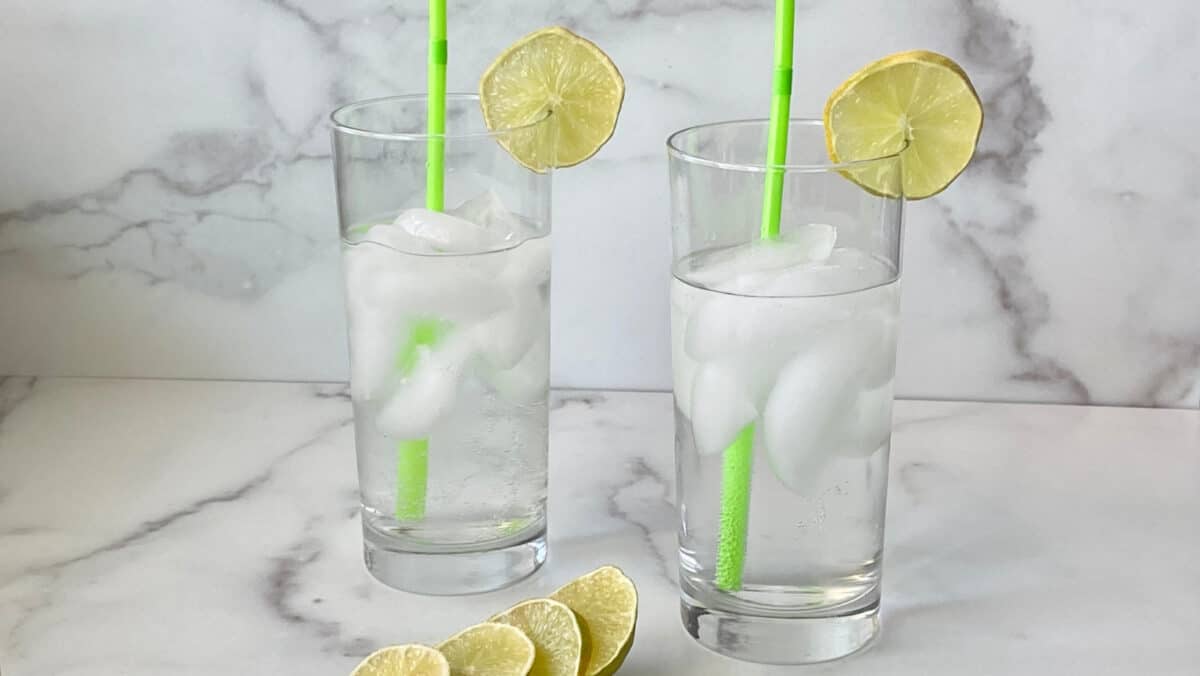 Texas ranch water is a refreshing 3-ingredient cocktail recipe. Ranch water is simply the easiest tequila cocktail you can make at home. This ranch water recipe is what is in the original cocktail and nothing like what comes in most store-bought canned drinks that are just not quite the same. For the best Texas Ranch Water drink, try this quick & easy recipe that you can enjoy in no time at all.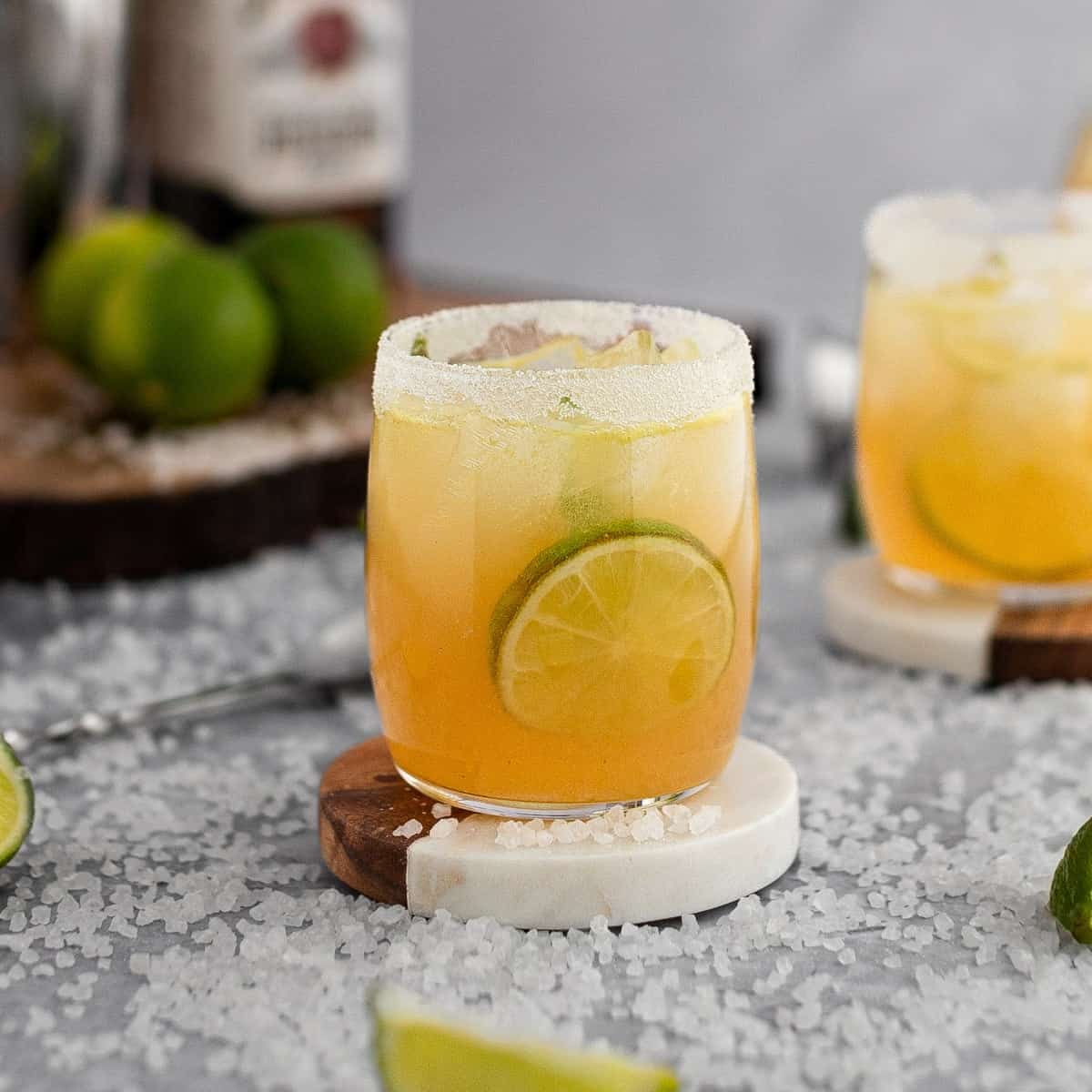 This easy bourbon margarita is just like a regular margarita but with a whiskey twist. Made with bourbon, cointreau, lime juice and a dash of agave. Then shaken and served on the rocks in glass with a salted rim.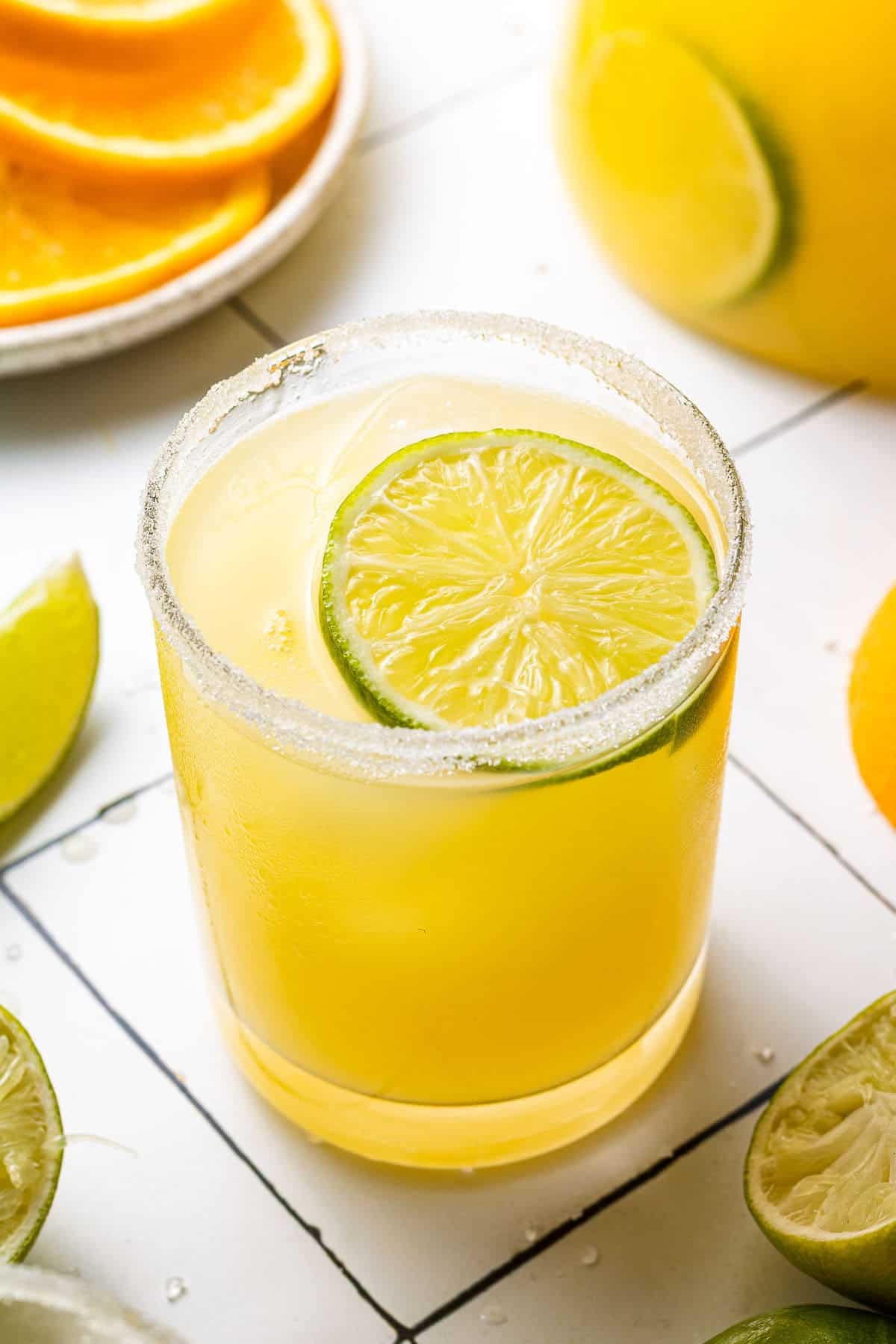 The best skinny margarita recipe that is so simple to make. Easy, fresh, low calorie and delicious – this is perfect for a healthy cocktail!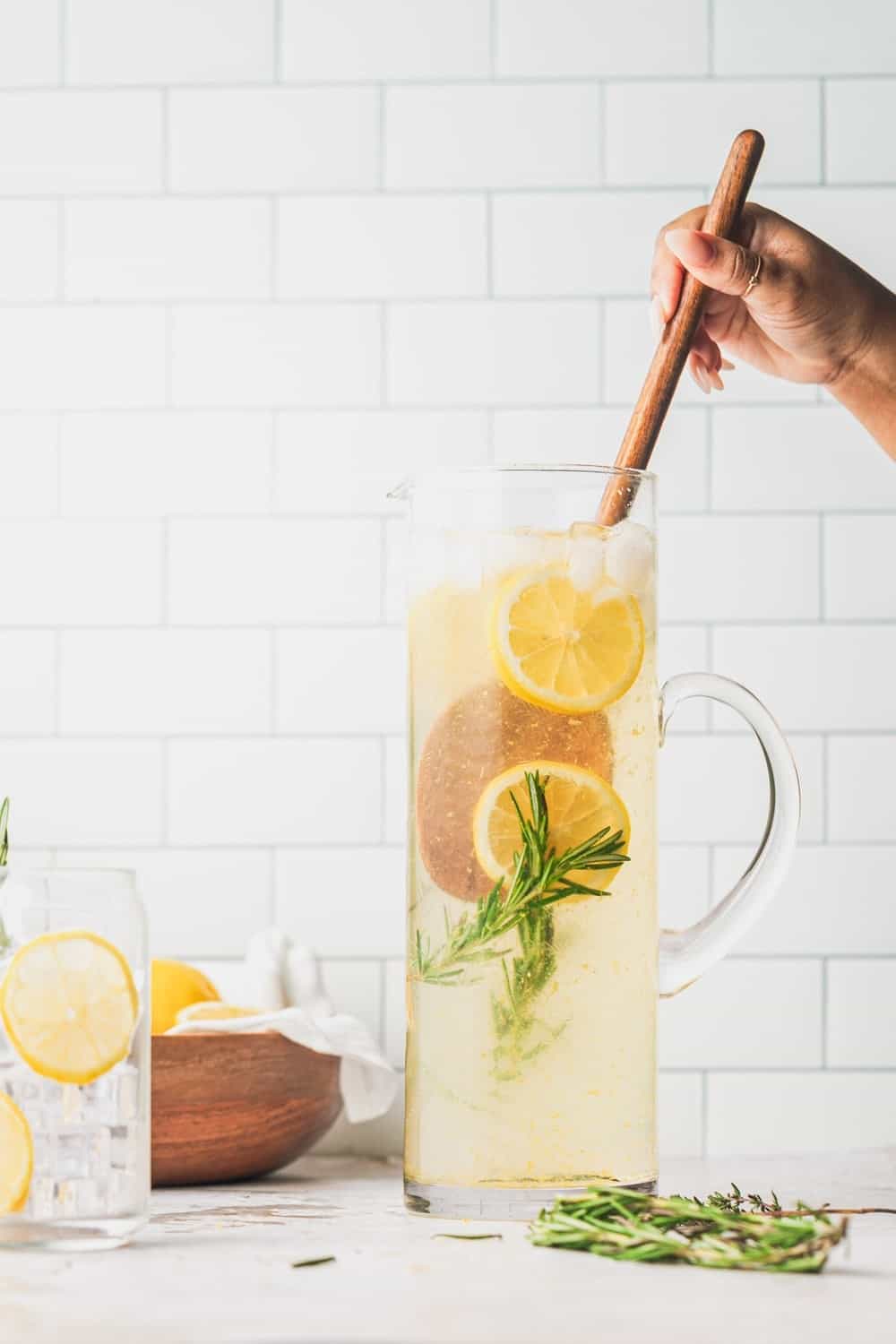 Sparkling Tuscan Lemonade is a fresh and vibrant twist on a classic lemonade with the addition of a really easy lemon simple syrup with fresh thyme and rosemary. Perfect for summer afternoons by the pool or as an elegant cocktail recipe for any warm weather occasion!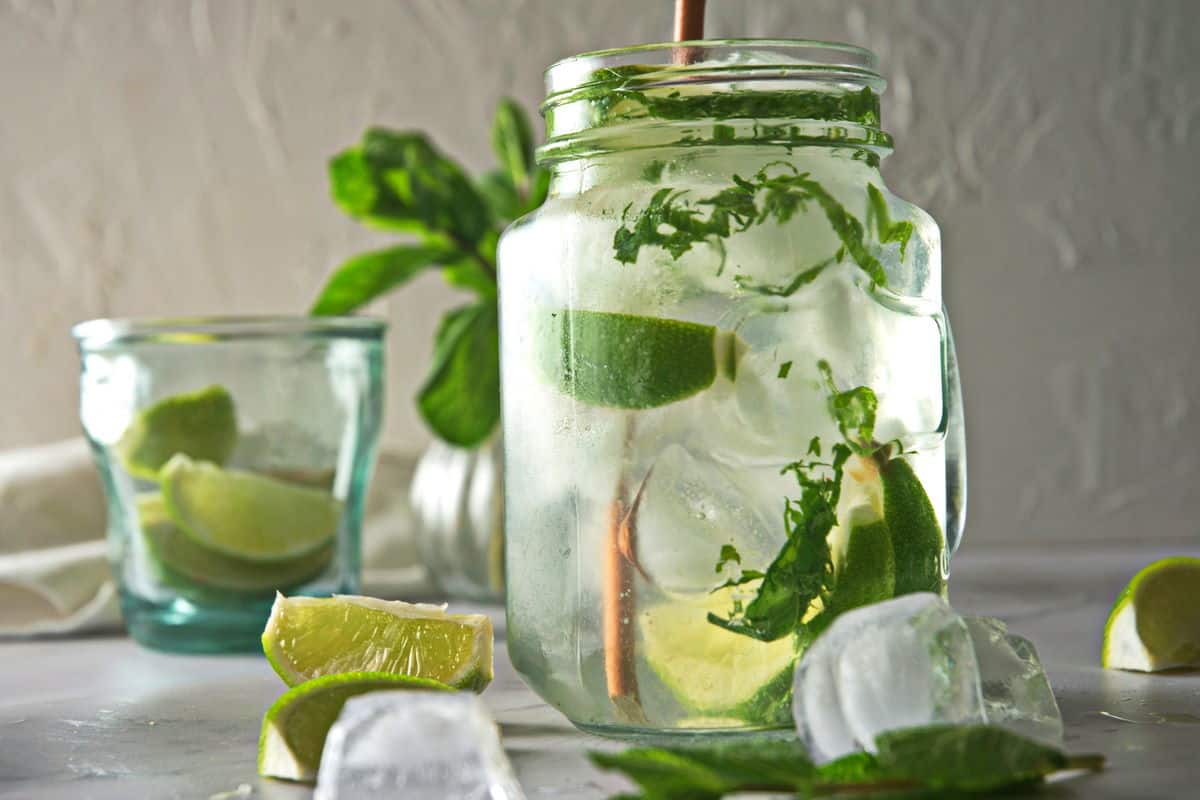 This drink is fairly simple to make but will add a whole new level of sophistication to alcohol-free party and potluck options.
If you love this recipe as much as I do, please write a five-star review in the comment section below (or on Pinterest with the "tried it" button – you can now add pictures into reviews, too!), and be sure to help me share on facebook!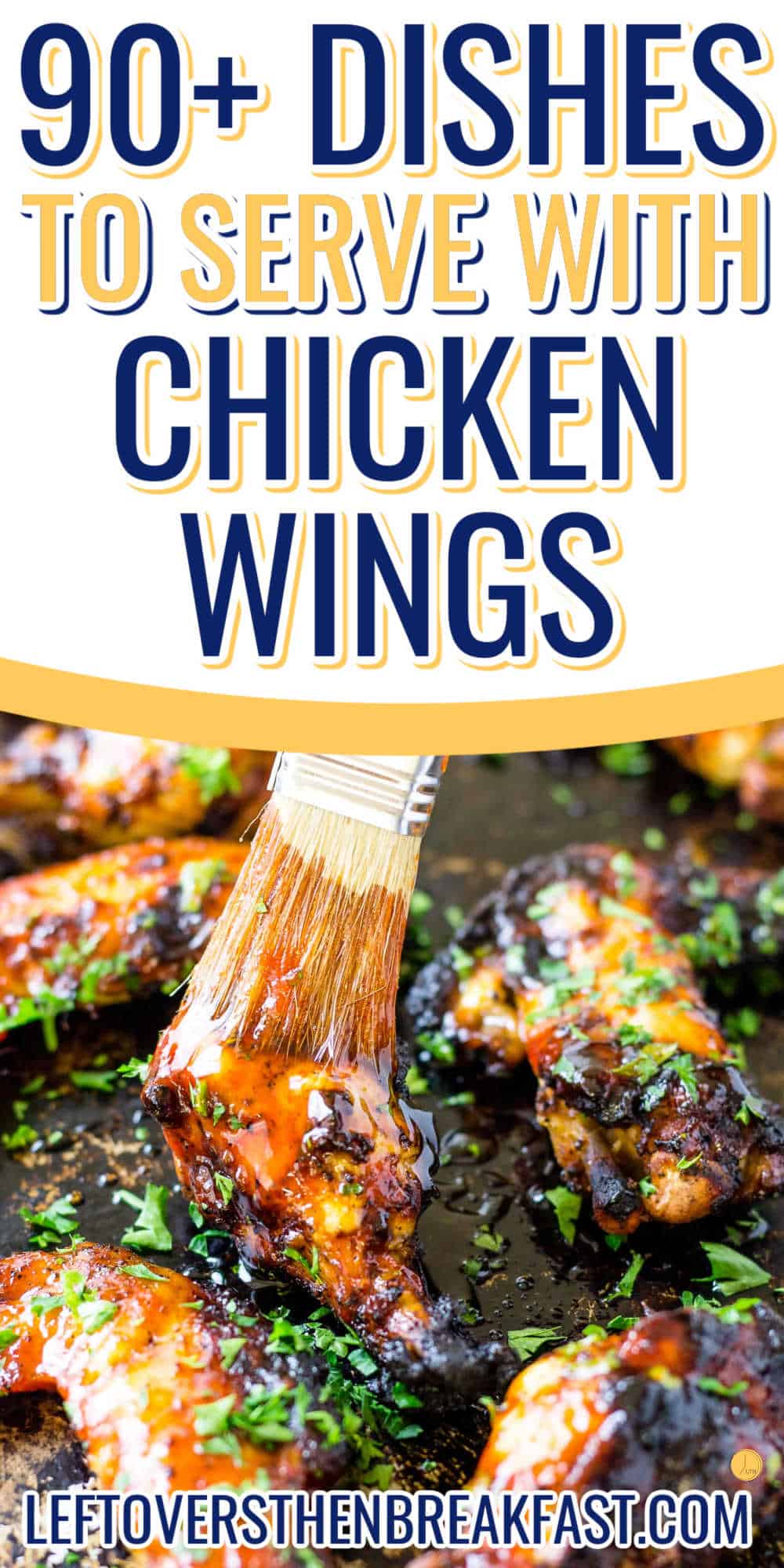 More Easy Recipes
What to Serve with Chicken Wings
LeftoversThenBreakfast.com. Content and photographs are copyright protected. Sharing of this recipe is both encourages and appreciated. Copying and/or pasting full recipes to any social media is strictly prohibited.