Enchiladas are one of those quick and easy versatile family dinners that we love! Chicken, turkey, or beef with Mexican seasonings, fresh tomato sauce, easy filling wraps, and cheese. This list will become your go-to guide for amazing side dishes for enchiladas that will wow a crowd!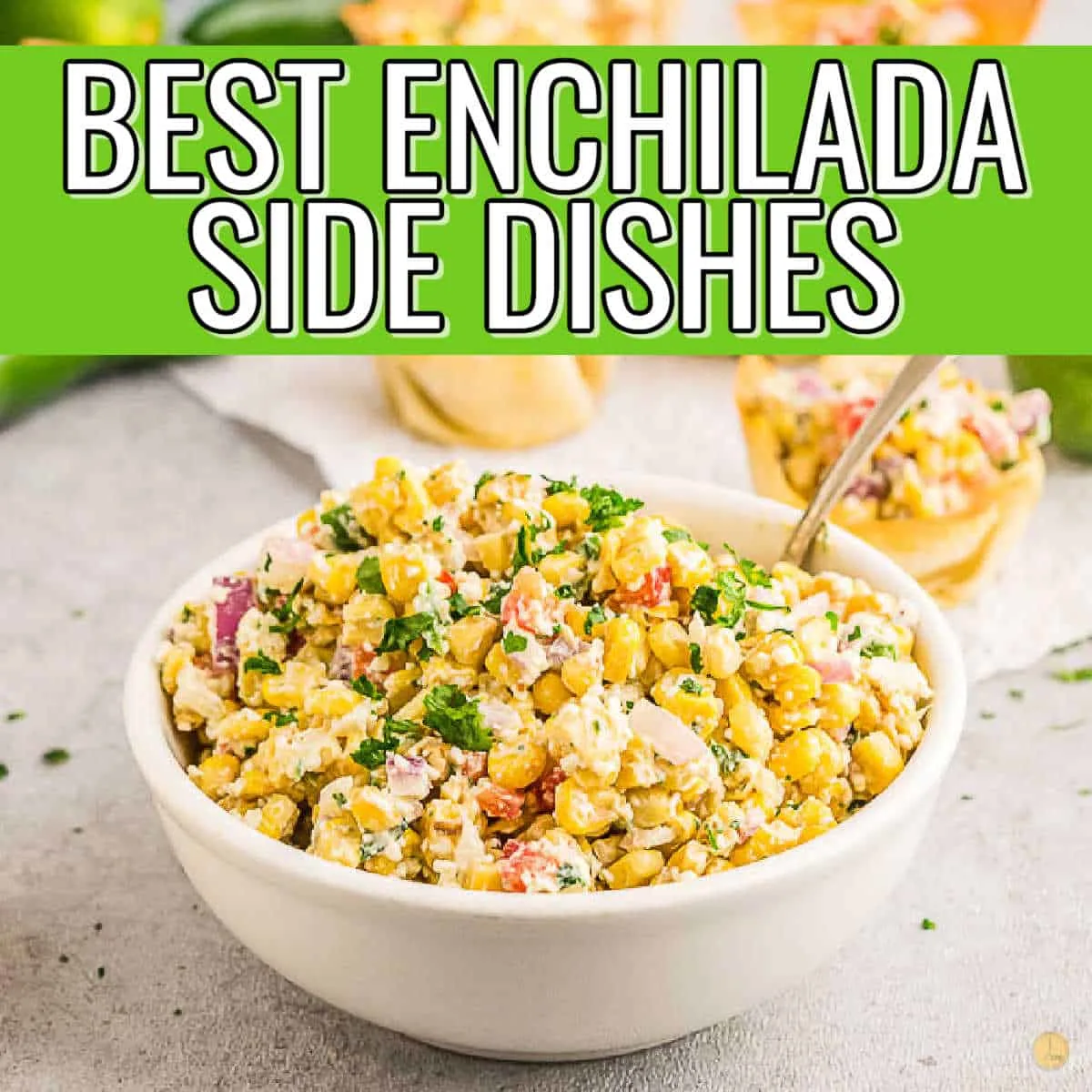 There's something for everyone in a dish of enchiladas, but if you're wanting to make a fuller meal of it, maybe you've been stuck wondering what to serve with enchiladas?
What is a good side dish for Enchiladas?
If you aren't sure what would work well with enchiladas or have already tried a range of side dishes but want some new ideas, then look no further.
I have assembled this great list of delicious side dishes that pair perfectly with all enchilada recipes.
From Mexican Salad with Lime Dressing to Charro Beans there will be something for everyone here, your enchilada dinners will be elevated to amazing!
Each one of these side dishes for enchiladas, whether you use one or more of them with your dinner, brings out the different flavors of freshness and Mexican spice that we love enchiladas for!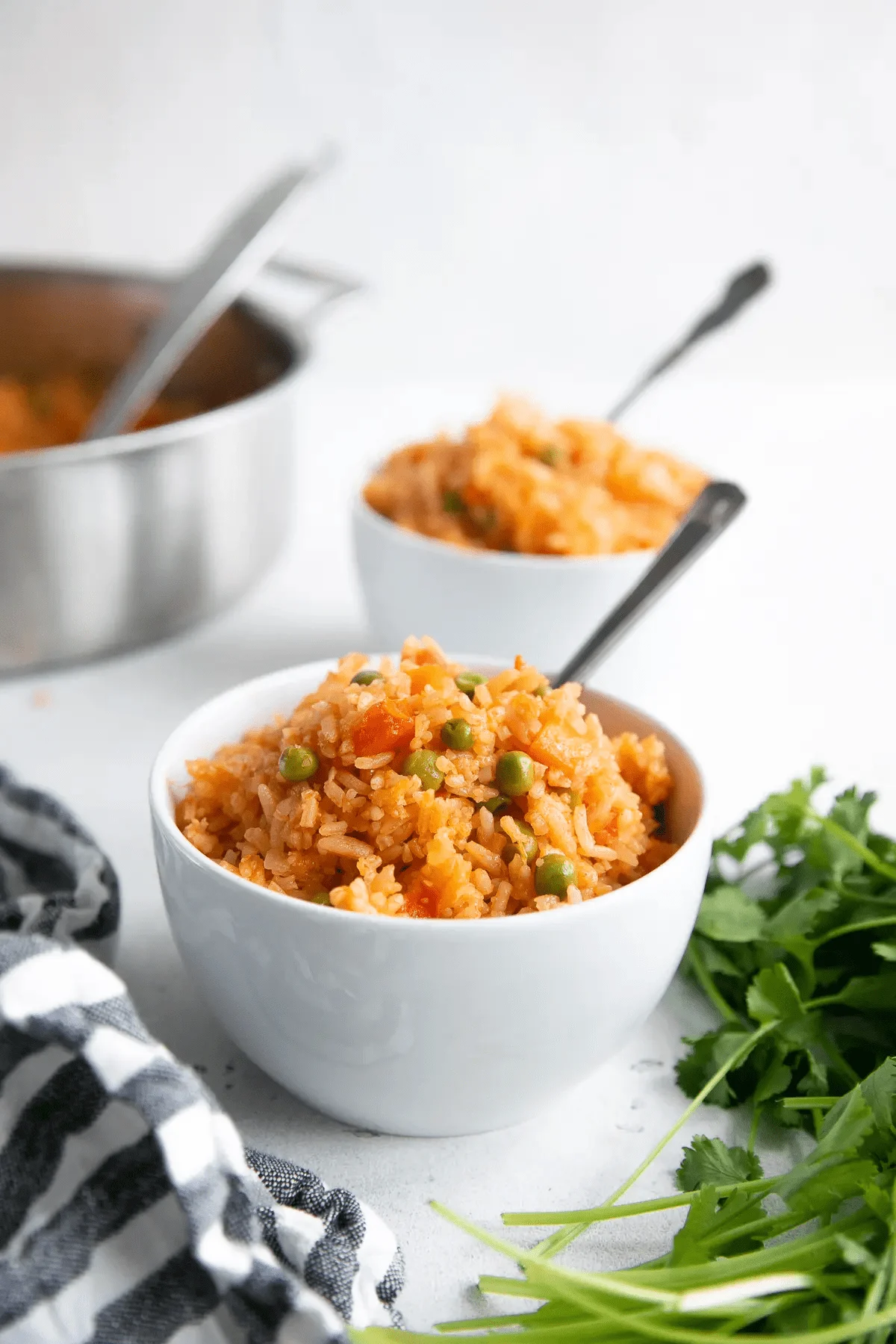 Mexican rice is a classic Mexican side dish that pairs so well with all types of enchiladas whether they're made with chicken, turkey, or beef. This rice is a delicious with tomato, onion, and carrot, making it a healthy way to fill out your enchilada dinner!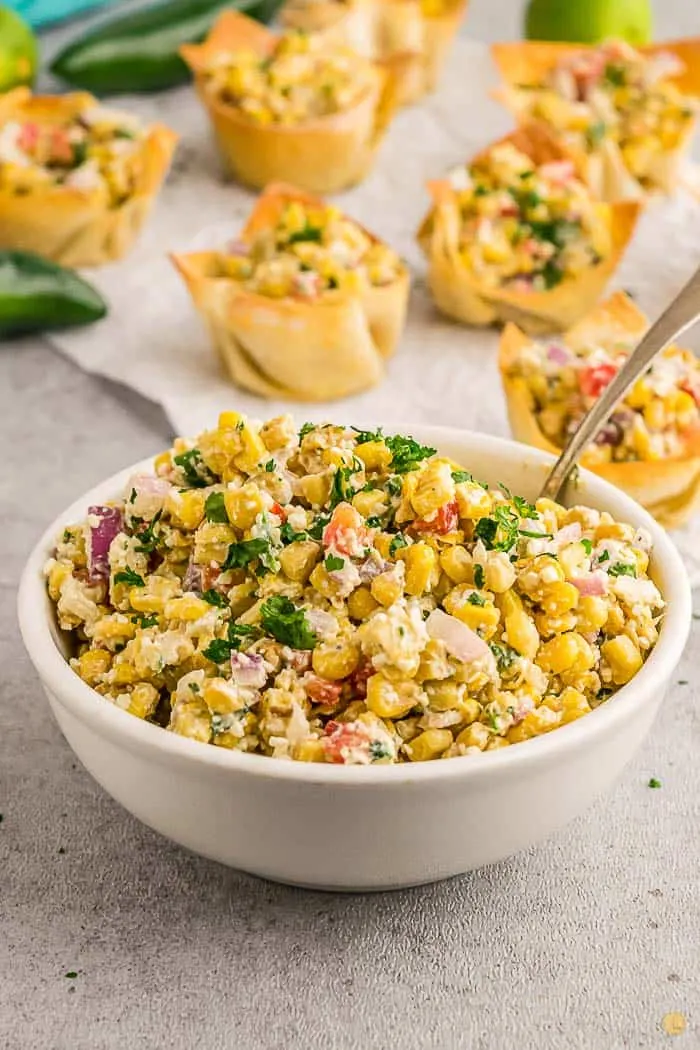 Elote, or Esquites, also known as Mexican Street Corn Salad, is a great combination of sweet, creamy and spicy. These three flavors work so well with the rich spices of enchiladas.
This side dish is made of corn that's been grilled on the cob, which is way more flavorful than the frozen kind. Stripped off the cob, covered in a mayo mixture, and then topped with red onions, jalapeño peppers and cojita cheese, it is then finished with freshly squeezed lime juice.
Great served hot or cold, this quick and easy corn salad side dish is one to save!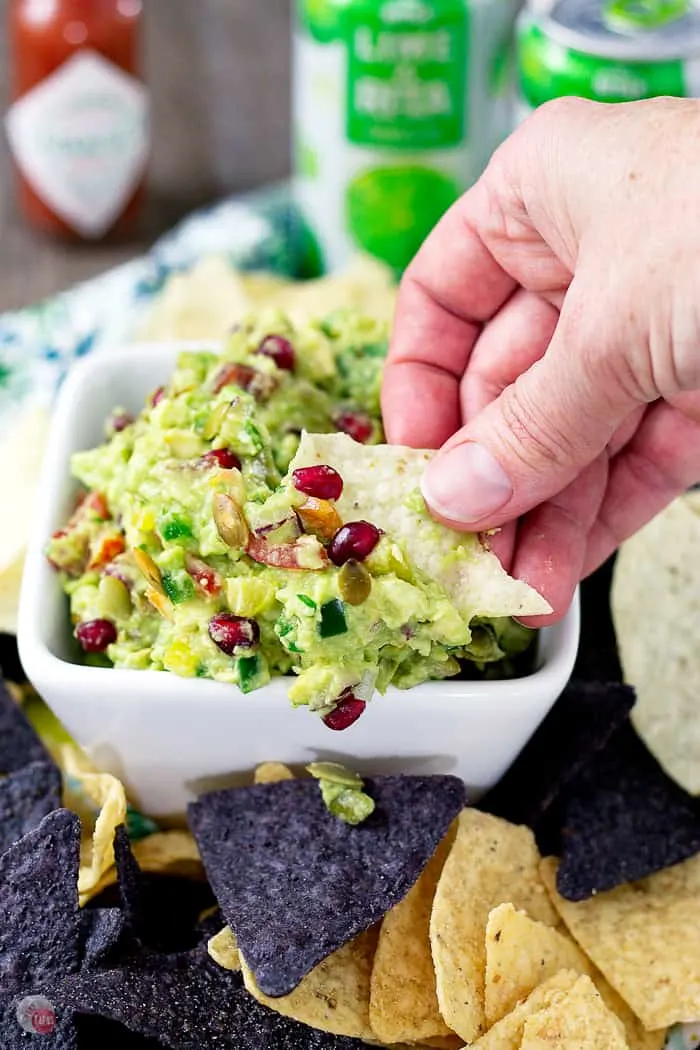 Guacamole is a classic side to any Mexican dish so, of course, I can't skip it here! This Spicy Guacamole is also sweet and tart which brings out the different flavors of enchiladas so well.
Made with fresh avocados, Tabasco, lime, tart pomegranate arils and toasted pepitas, this is the ultimate guacamole dip, and it takes only 5 minutes to make! Serve in a bowl with tortilla chips for the perfect side to your enchilada dinner!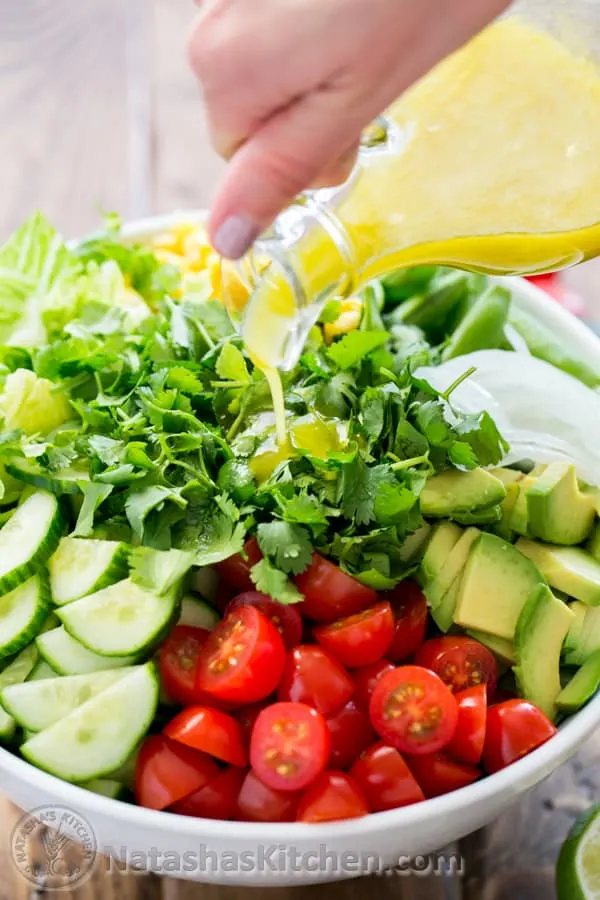 Fresh lime and cilantro are the main flavors in this delicious side salad that comes together in just 15 minutes. This salad is quick and easy to make, filled with fresh ingredients that will make your tastebuds very happy.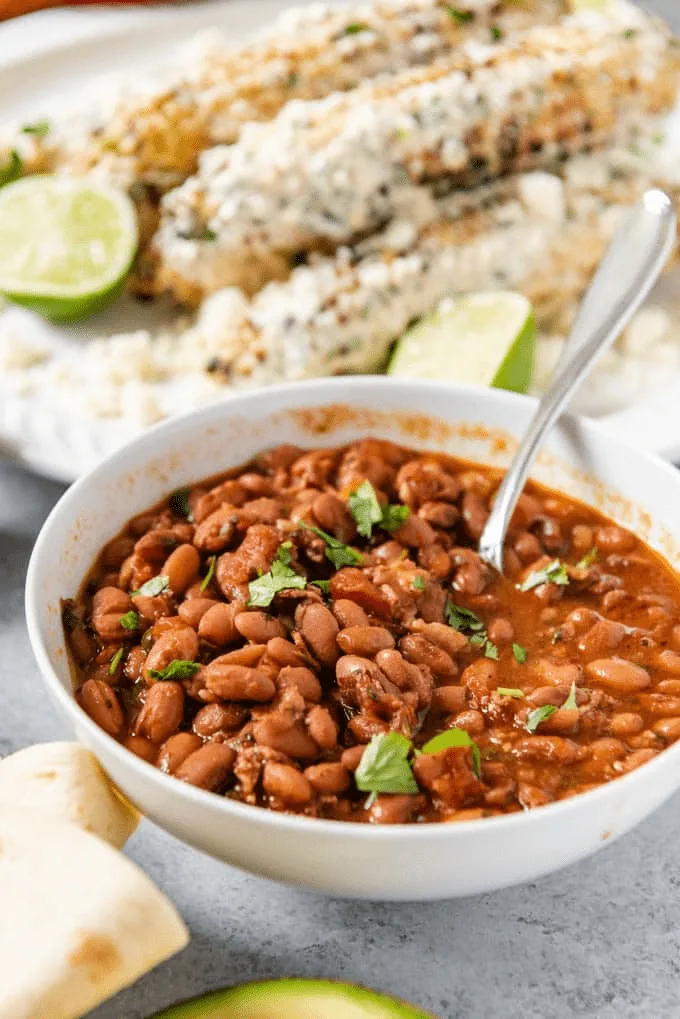 You may know this delicious side dish by its other names frijoles charros or "cowboy beans" as it is a popular dish for Cinco de Mayo. This Instant Pot recipe is super handy, taking just over an hour from start to finish for these rich and flavorful beans.
Enjoy as a side dish to your enchiladas, or try putting some in your tortillas before cooking in the oven!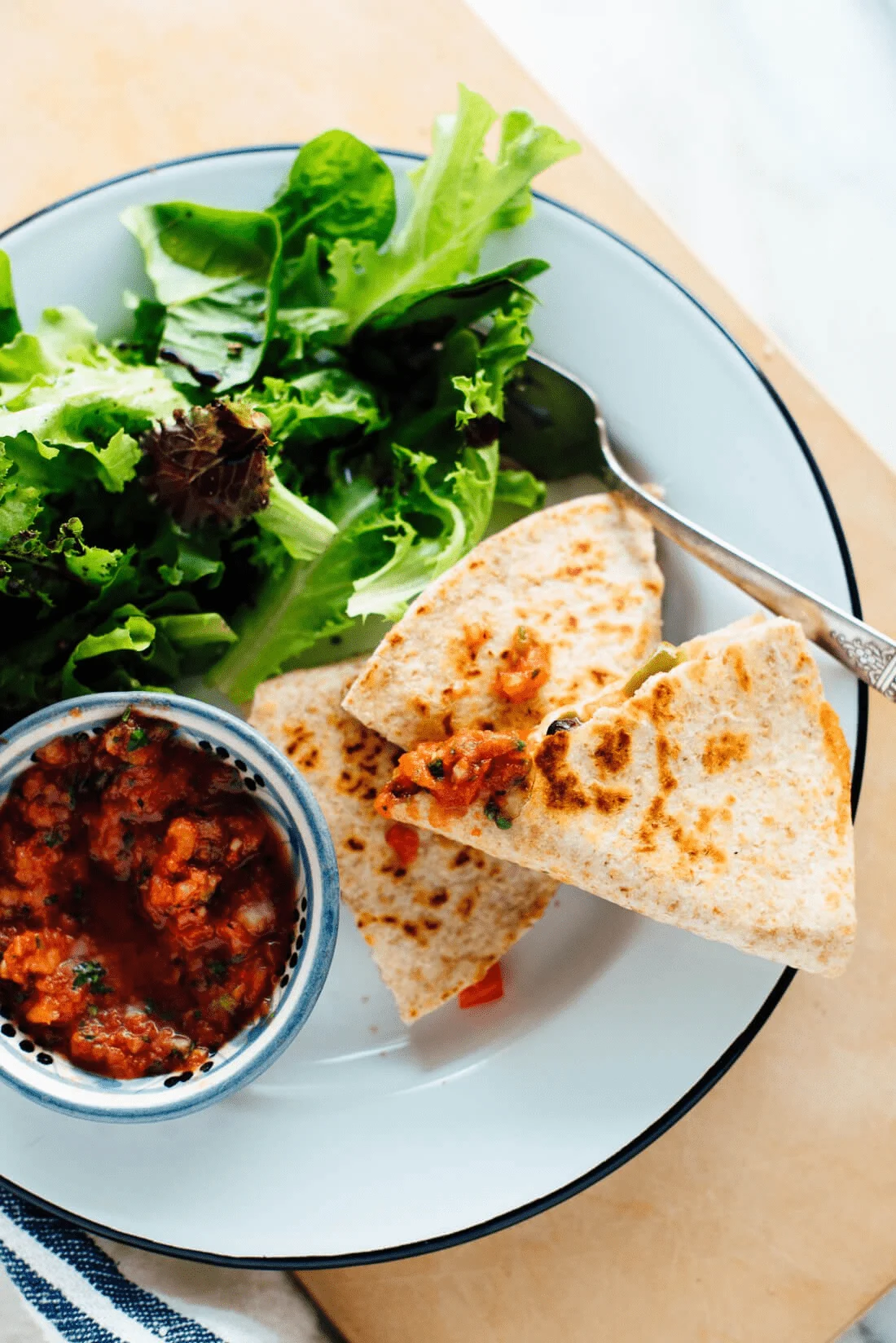 Quesadillas are classic Mexican food. Whether you like your quesadillas loaded with cheese or filled with healthy proteins, they are a great way to add extra flavors to your meal. This recipe is filled with hints and tips to help you customise and create your perfect quesadilla!
Ready in just 10 minutes these quesadillas make a handy and versatile side dish when you need that something extra on your dinner table!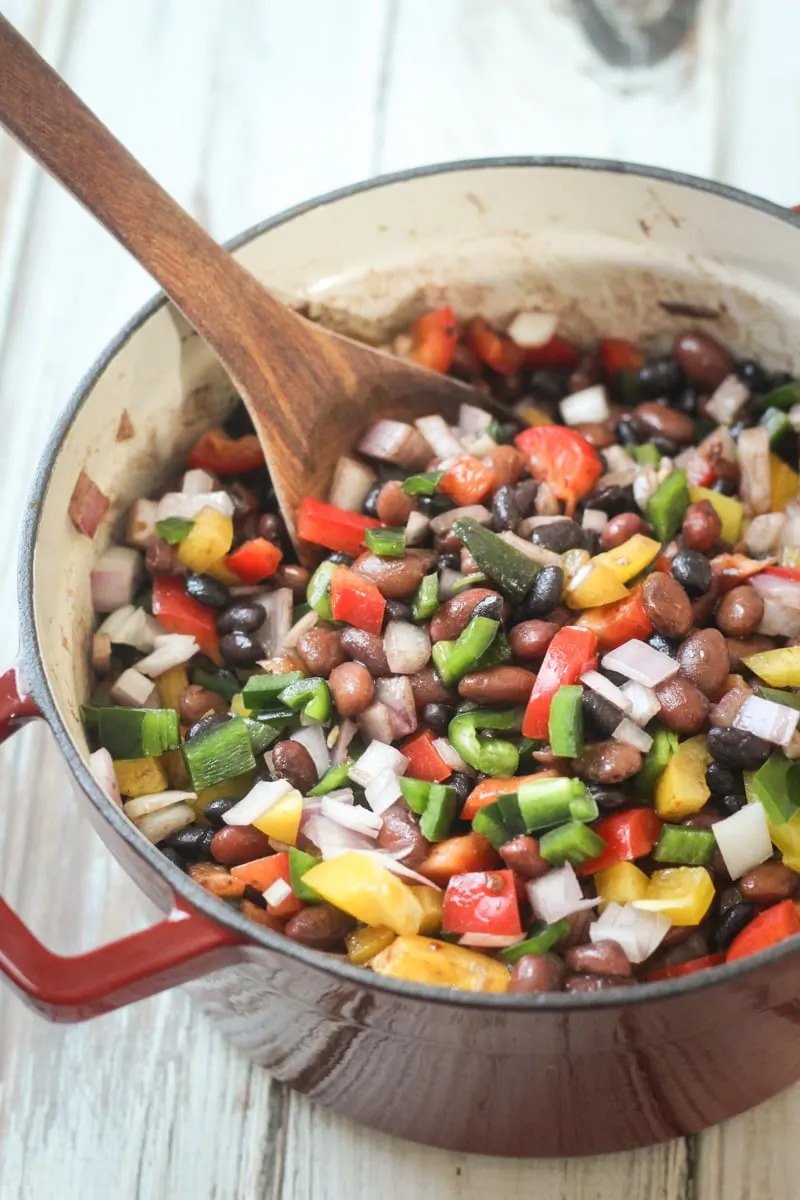 This authentic Mexican Three Bean Salad is filled with pinto, red and black beans with bell peppers, poblano chili pepper and onion. This mix of beans and vegetables is so fresh and delicious, it works so well with Mexican spices in enchiladas.
Simple to make, it's great for adding loads of healthy proteins to your Mexican meals.
Queso Blanco literally means "white cheese" so, for this side dish suggestion, we have a white cheese dip! Creamy and delicious this recipe uses cheese, evaporated milk and green chiles to make the perfect addition to your enchilada entrée.
With so many ways to customize the flavor and spiciness of this dip, you can't go wrong! Also, it's ready in 5 minutes, so it's definitely one to save for busy weeknights or snack time.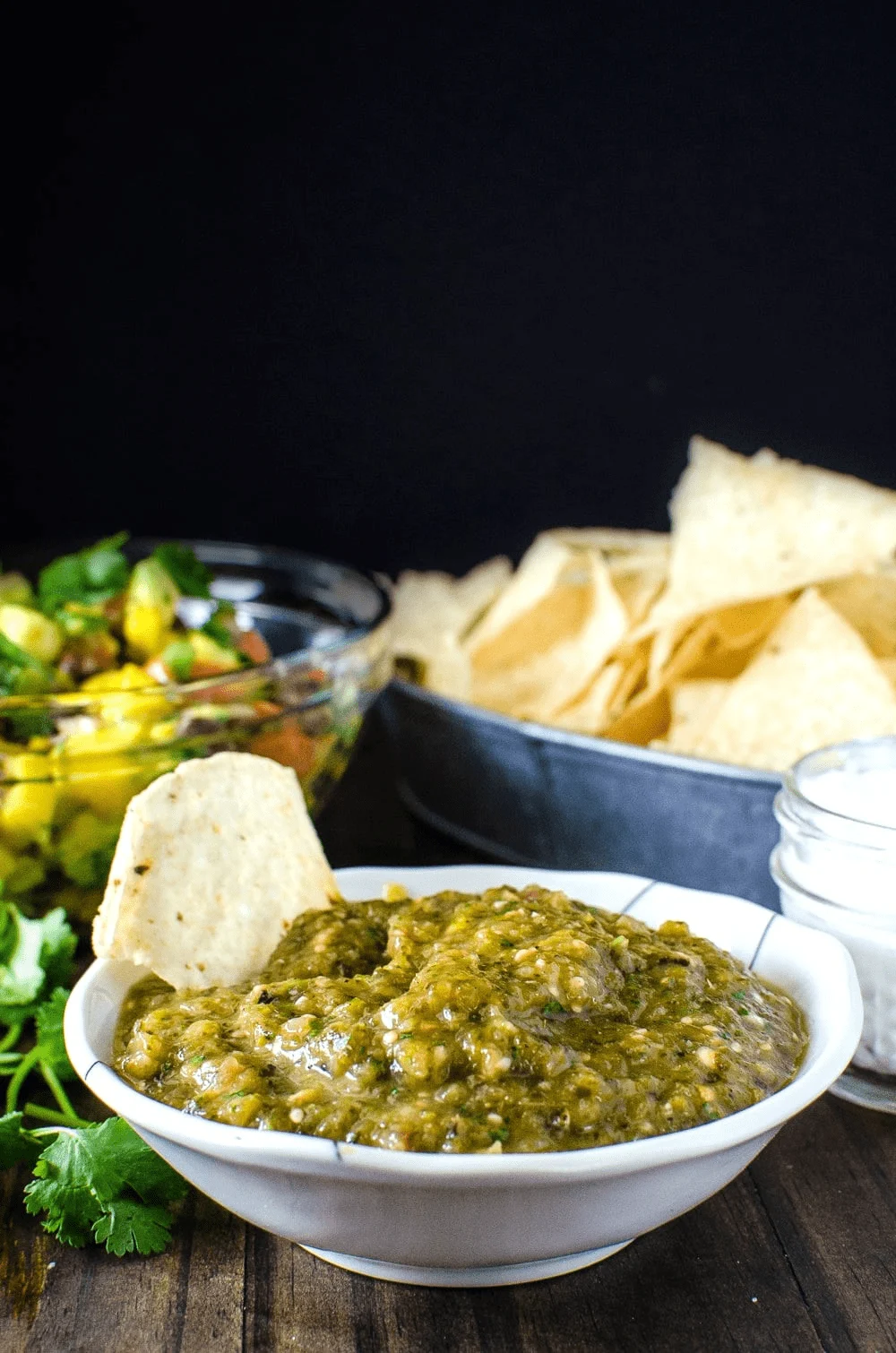 Packed with flavor and so versatile, this recipe is another great side dish idea for enchiladas. It can be used as a substitution for the traditional red tomato sauce in enchiladas, or as a side dip for chips.
This authentic roasted tomatillo and salsa verde recipe also includes excellent hints and tips on how to create amazing salsa verde so you'll become an expert in no time!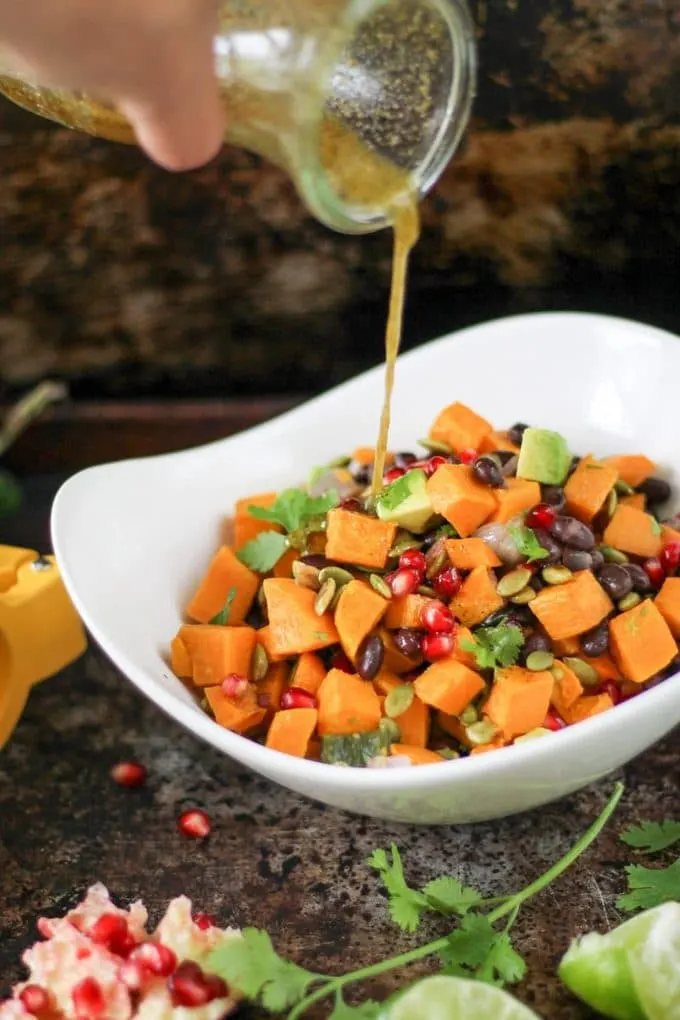 This salad is filled with sweet potato, cayenne pepper, and black beans, giving you sweet and spicy combinations that are so good for enhancing Mexican spice flavors in enchiladas. The crunchy pumpkin seeds and juicy pomegranate seeds add texture and bursts of juiciness which are so enjoyable to eat!
Enjoy this as a side dish to your chicken enchilada meal, or even on it's own for a hearty salad lunch! The light dressing with an olive oil base is perfect as a marinade too.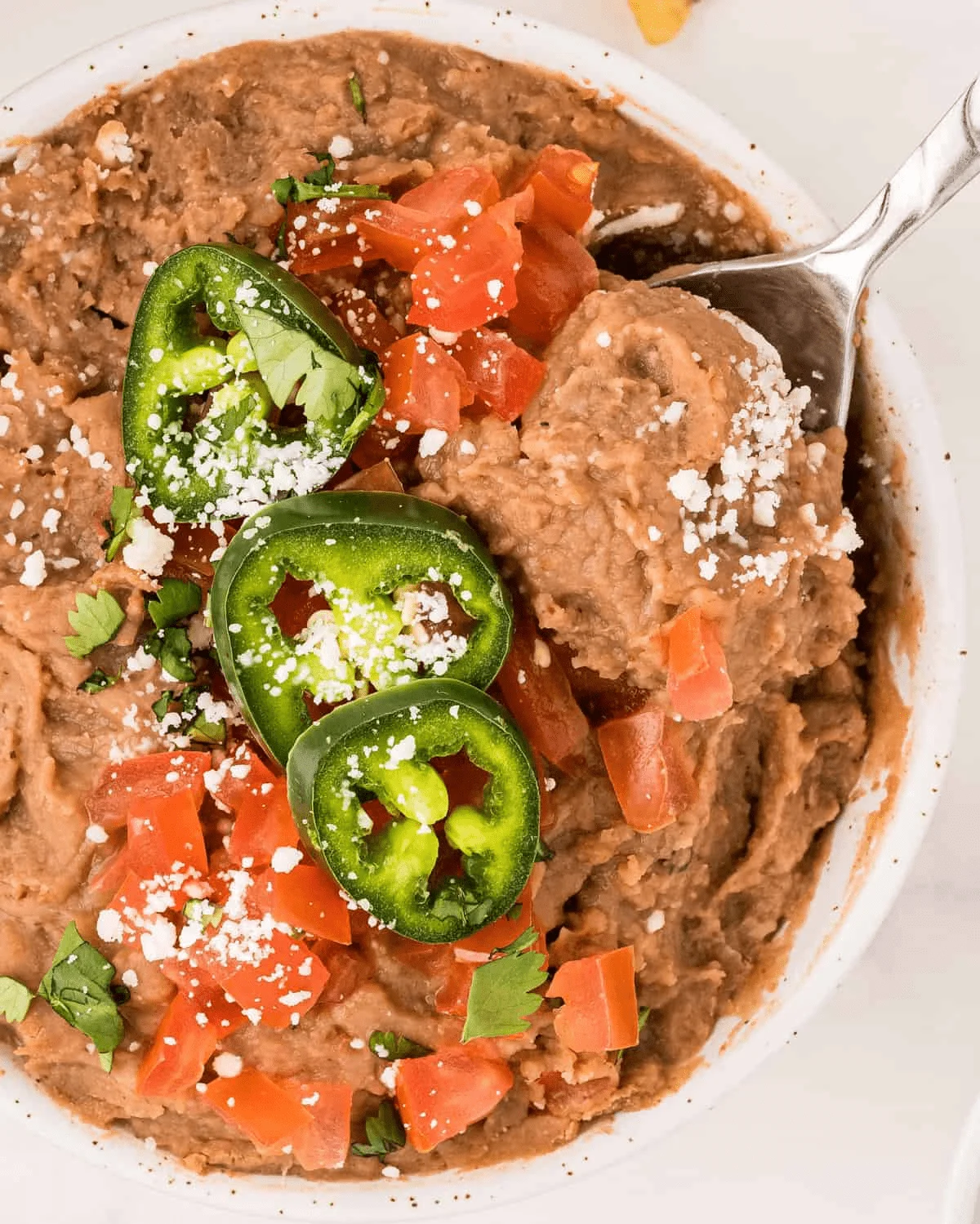 Making refried beans from scratch always tastes better, but making them in an Instant Pot is a dream! With only 15 minutes of preparation time, this recipe is filled with onion, jalapeño, garlic, and plenty of tex-mex seasonings to make this an invaluable add on to your Mexican dinner menu!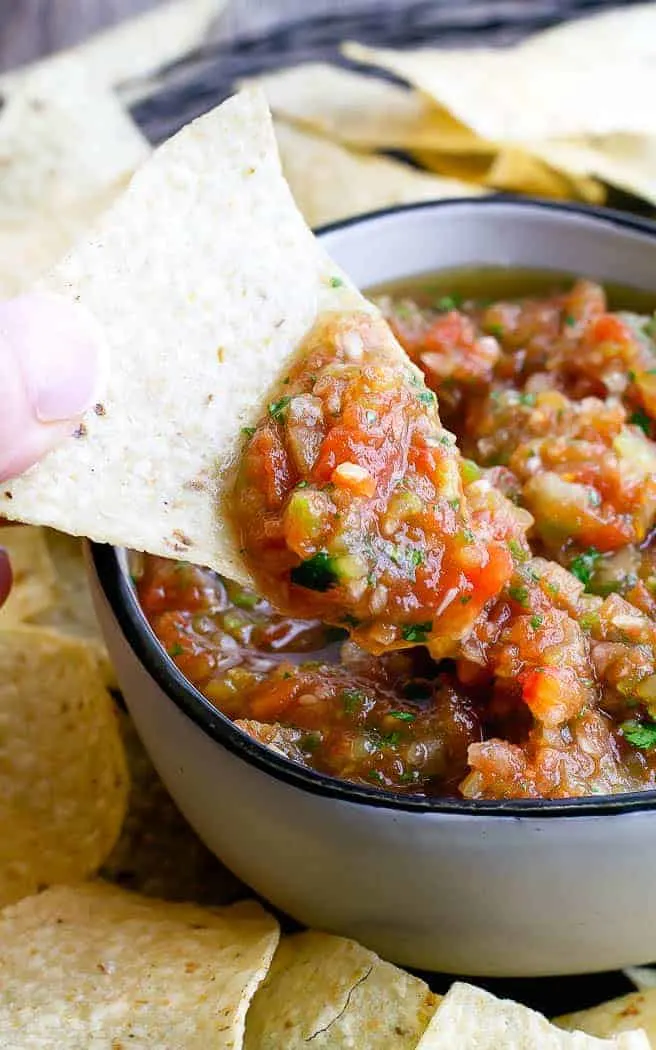 Chips and salsa is such an iconic Mexican food, it's such a crowd-pleaser and a definite go-to for my family at snack time! This traditional restaurant and taqueria style recipe requires no cooking and is ready in just 5 minutes!
Add this homemade salsa recipe to your Mexican dish collection, it's a staple dish you'll be glad you perfected!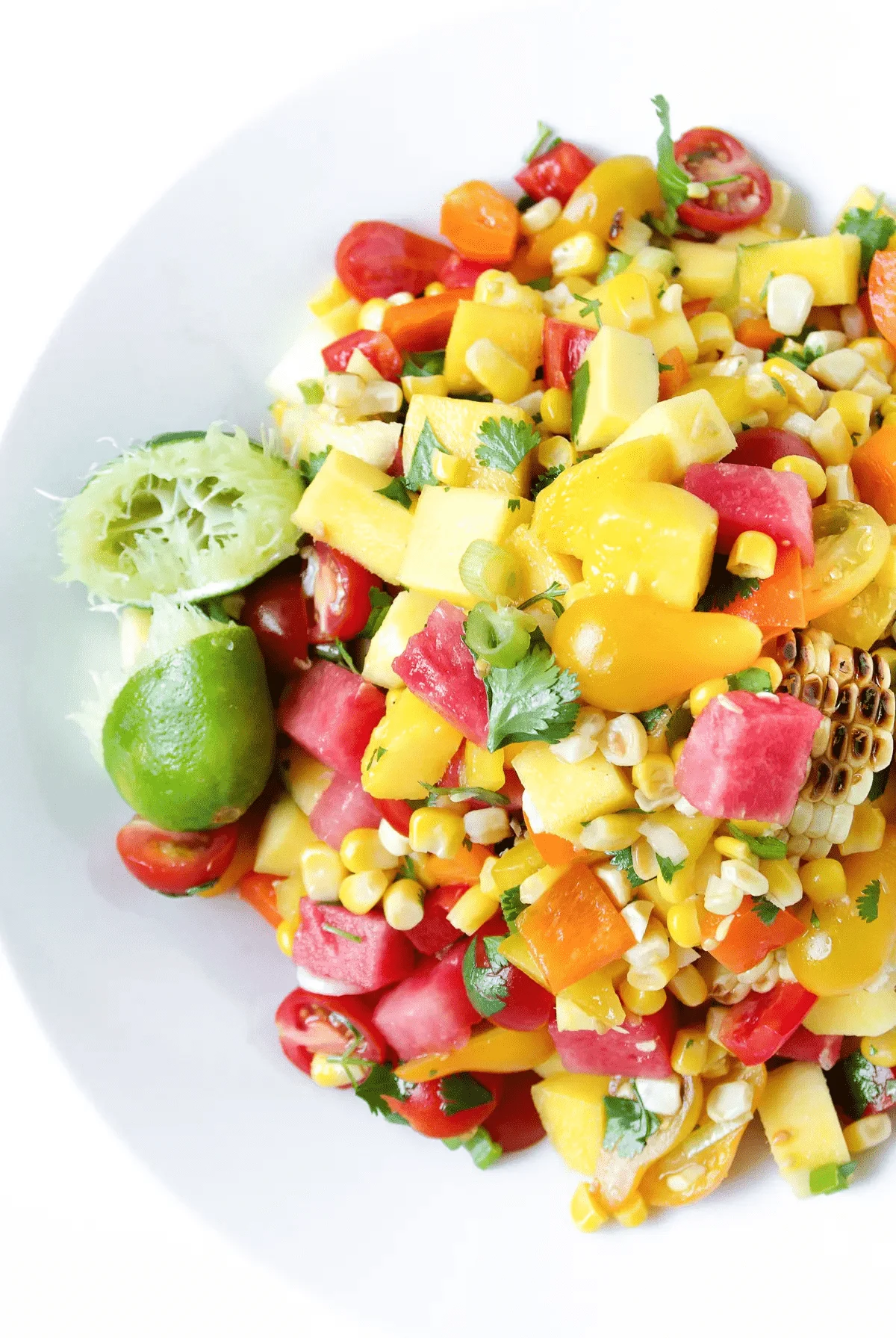 Vibrant and deliciously sweet, this fresh watermelon salad with corn and mango has a sweetness to it that tastes amazing with Mexican spices. Filled with healthy fruits and vegetables it's a great way to add extra goodness to your family meals.
This recipe provides great hints and tips for customising your salad, and how to combine different fruity flavors well.
Mexican cornbread, also known as Jalapeño Cornbread, is a great combination of sweet and spicy that we love with our Mexican food. Cornbread is a classic southern American side dish that is so well-loved and easy to make, and it's ready in 35 minutes!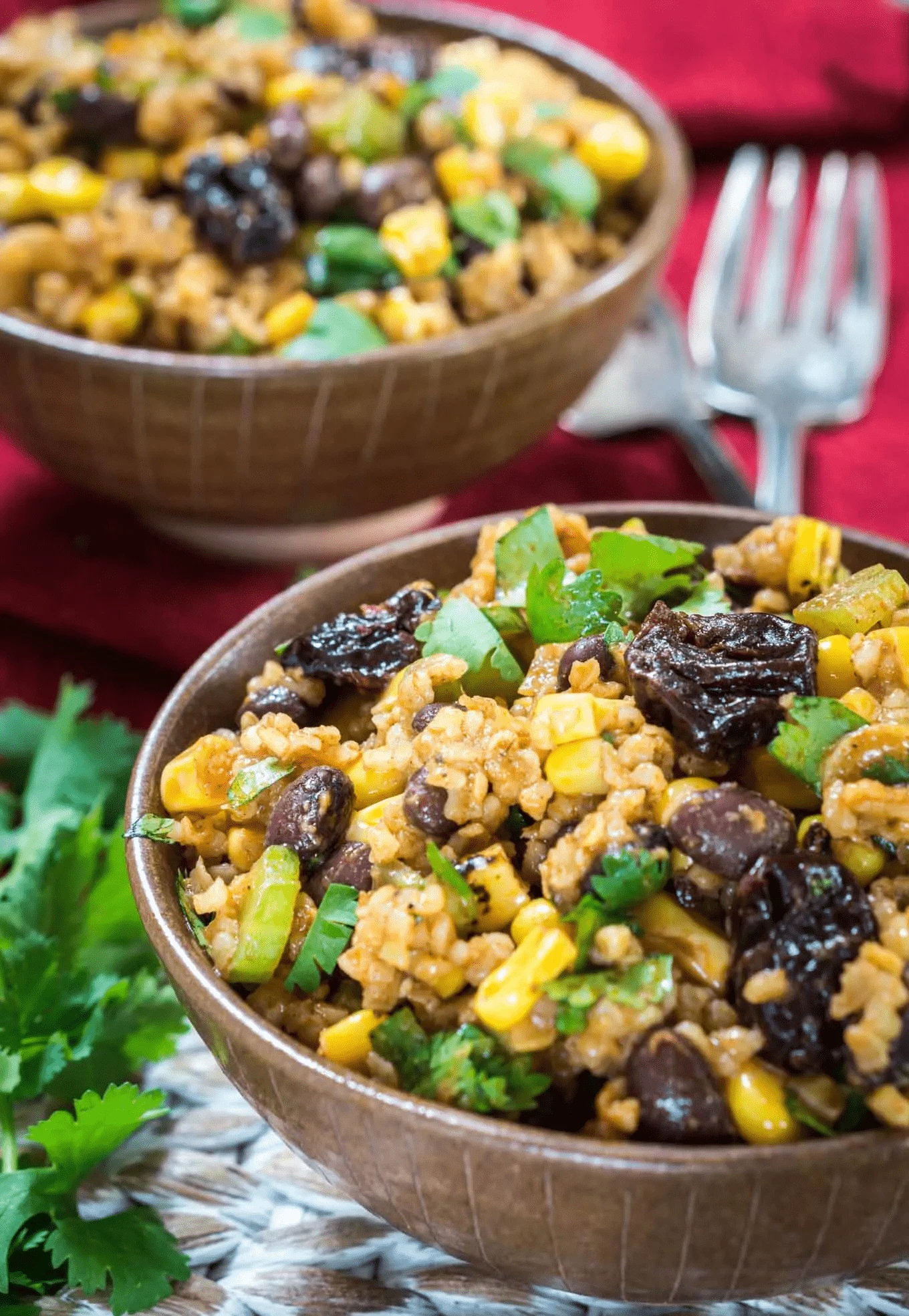 This cherry chipotle salad has an intense set of sweet and spicy flavors that builds with time. It's chock-full of healthy proteins and nutrients with bulgur wheat, black beans, celery, roasted corn, and chiles. This great make-ahead side dish will complement your enchilada dish perfectly.
Looking for more leftover worthy dishes? Follow LTB on Pinterest and pin to a board!
Enchilada Side Dishes
Enchiladas are a classic family favorite whether it's for a busy weeknight meal, special family get-togethers, or celebrating Cinco de Mayo. They're so versatile with endless combinations of toppings like sour cream, shredded lettuce, diced tomatoes, and sliced jalapeños.
Making enchiladas from scratch can be simple and convenient, but if you want some hands-off cooking time I'd recommend trying my Crock Pot Taco Meat recipe and using corn tortillas. Put all your meat ingredients in the Crock Pot in 5 minutes, sit back, relax, and let it do the cooking for you!
You can even make your own red enchilada sauce from scratch.
However you make them, this great list of sides will be sure to spark your creativity and ensure that your enchilada meals are always filling, hearty, and delicious!
If you love this recipe as much as I do, please write a five-star review in the comment section below (or on Pinterest with the "tried it" button – you can now add pictures into reviews, too!), and be sure to help me share on facebook!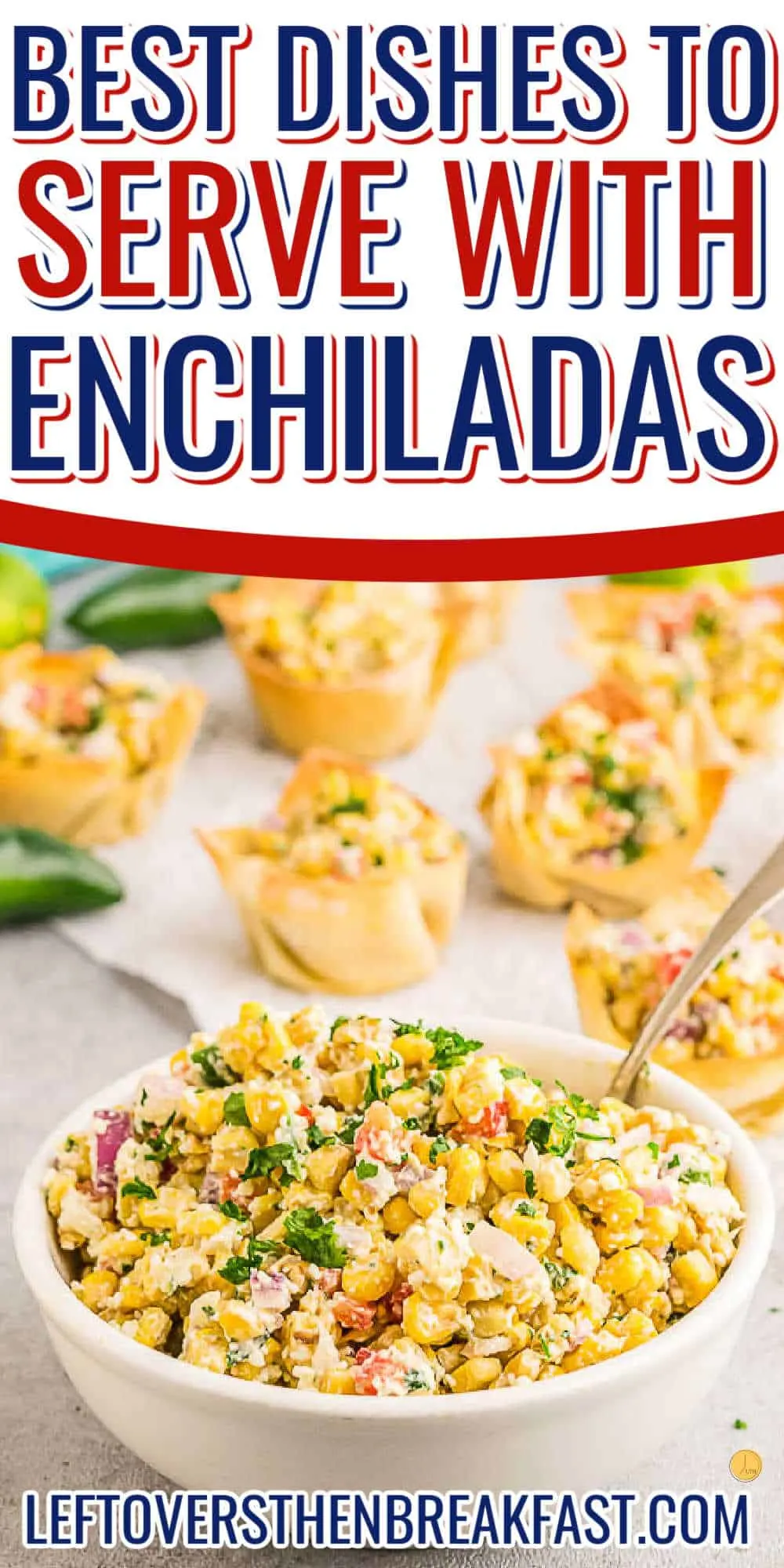 While enchiladas are a delicious and hearty dish to enjoy on their own, it's always nice to serve a few dishes alongside for a complete Mexican-inspired fare.
Looking for more side dish ideas? Check out What to Serve with Meatballs, Chicken Pot Pie, Ratatouille Sides, and Quiche Side Dishes.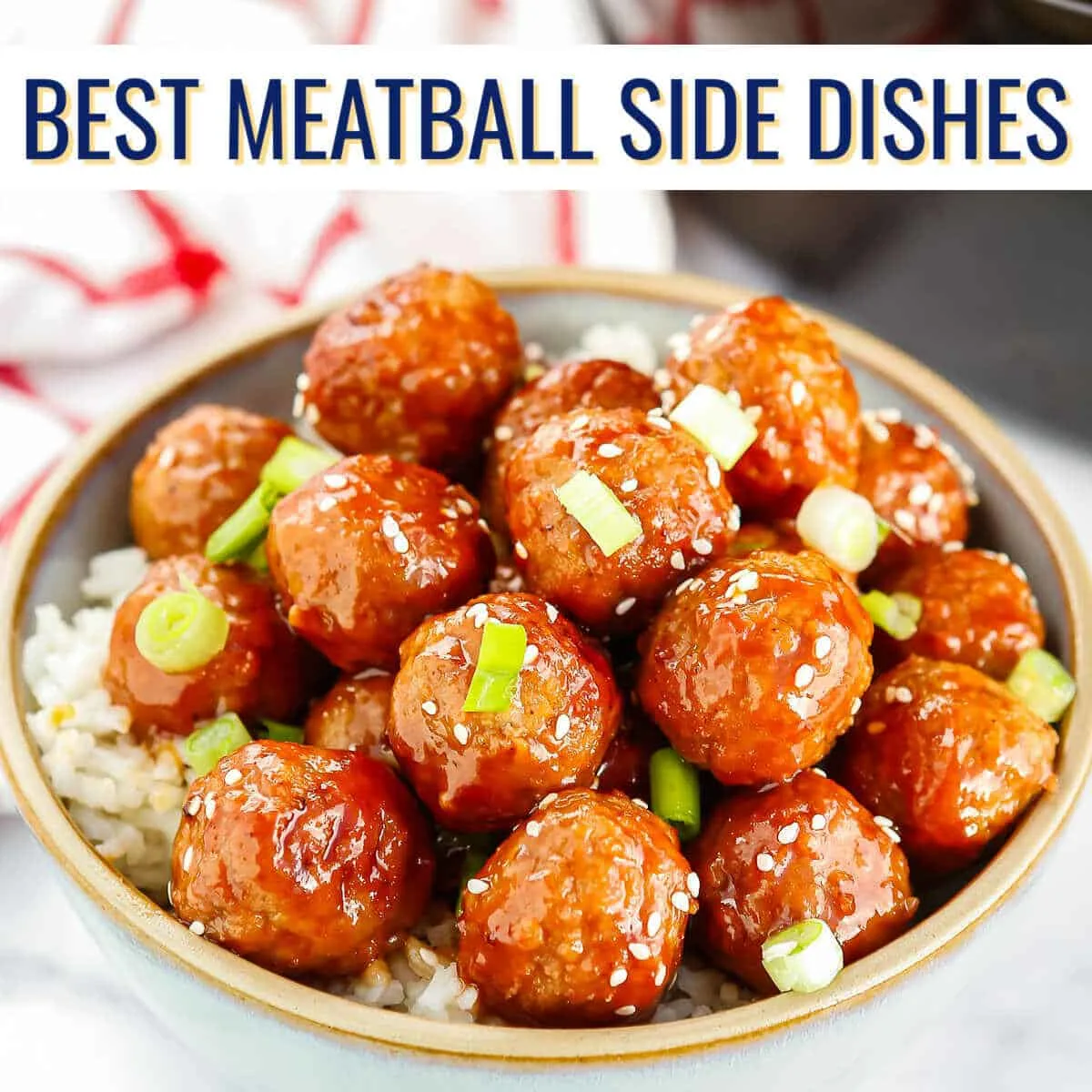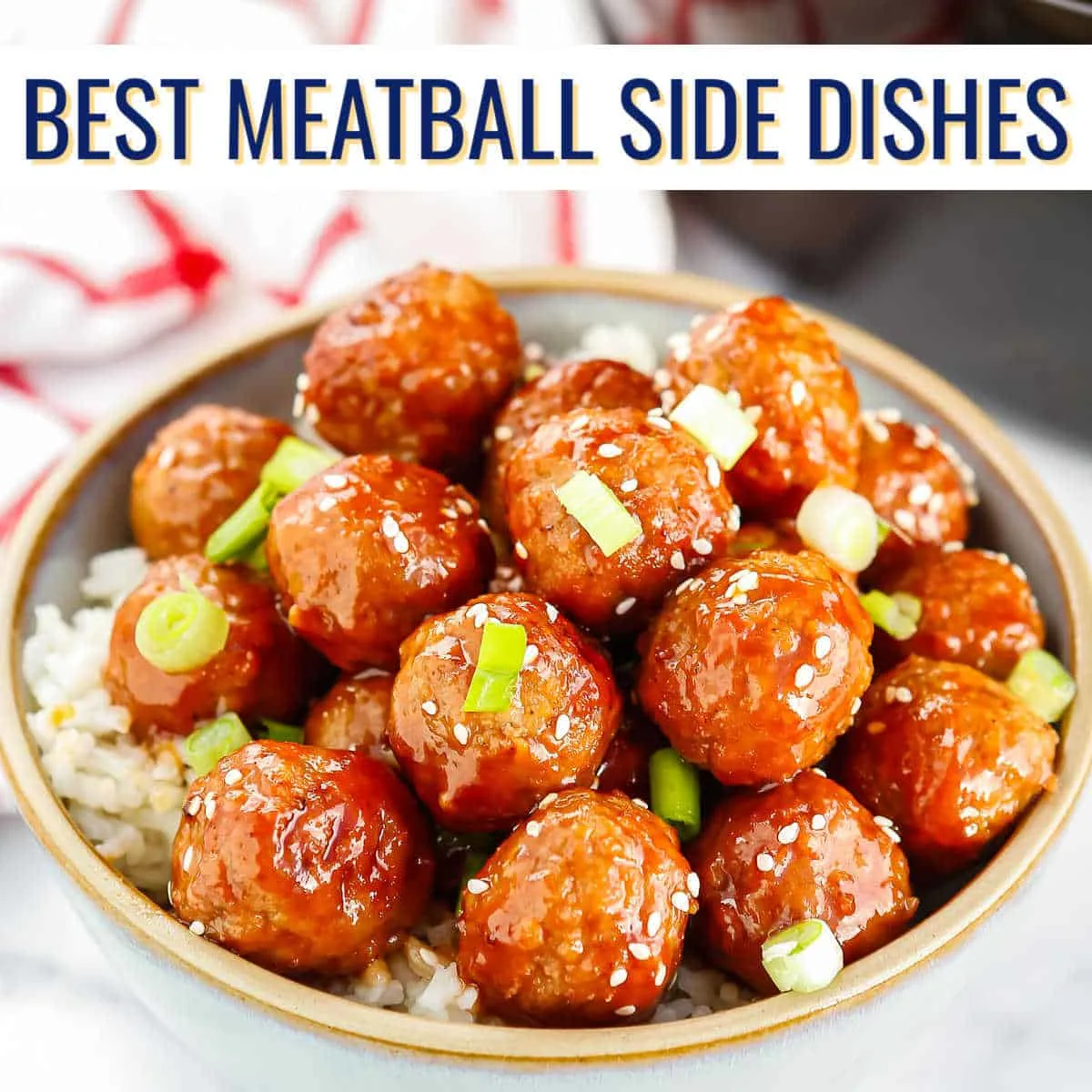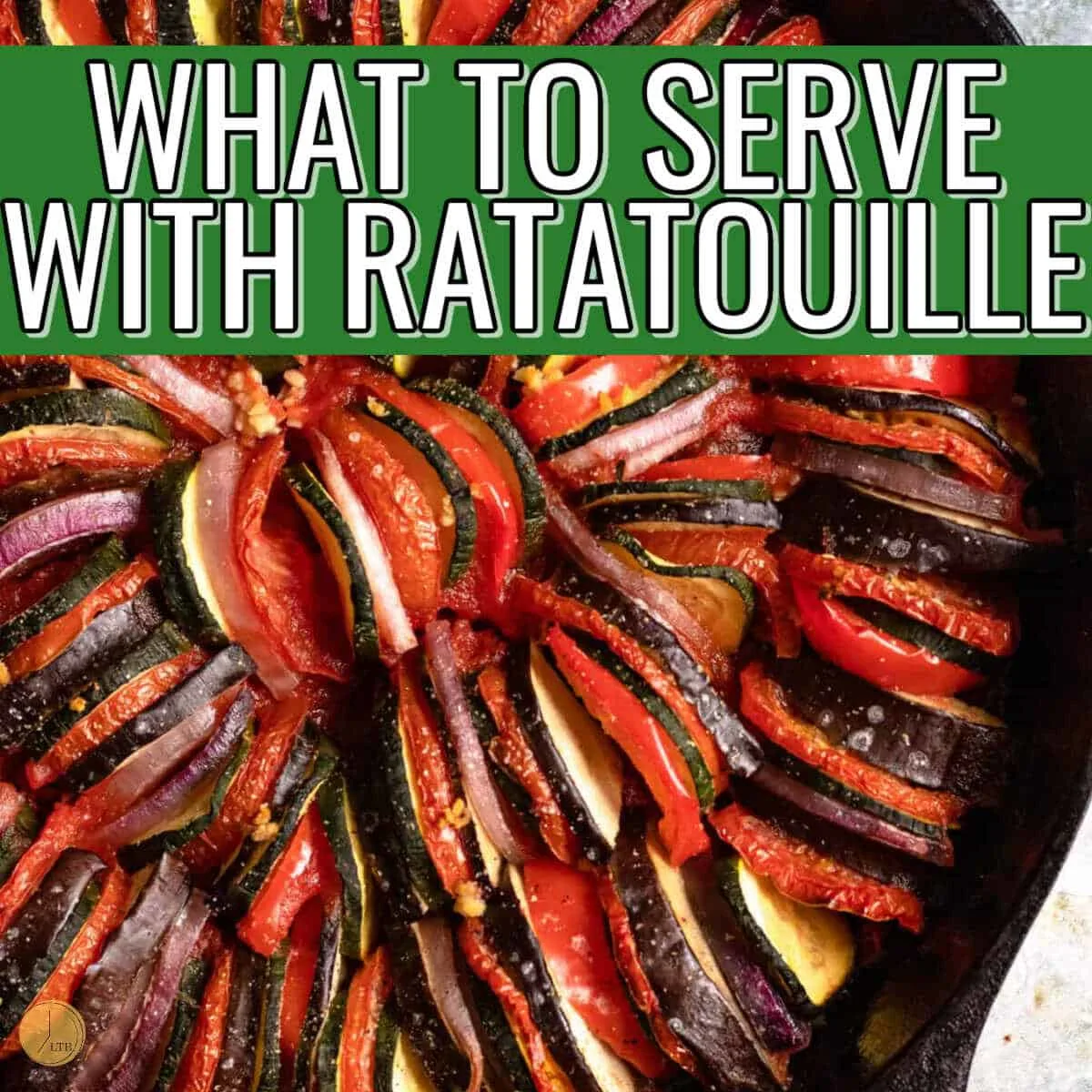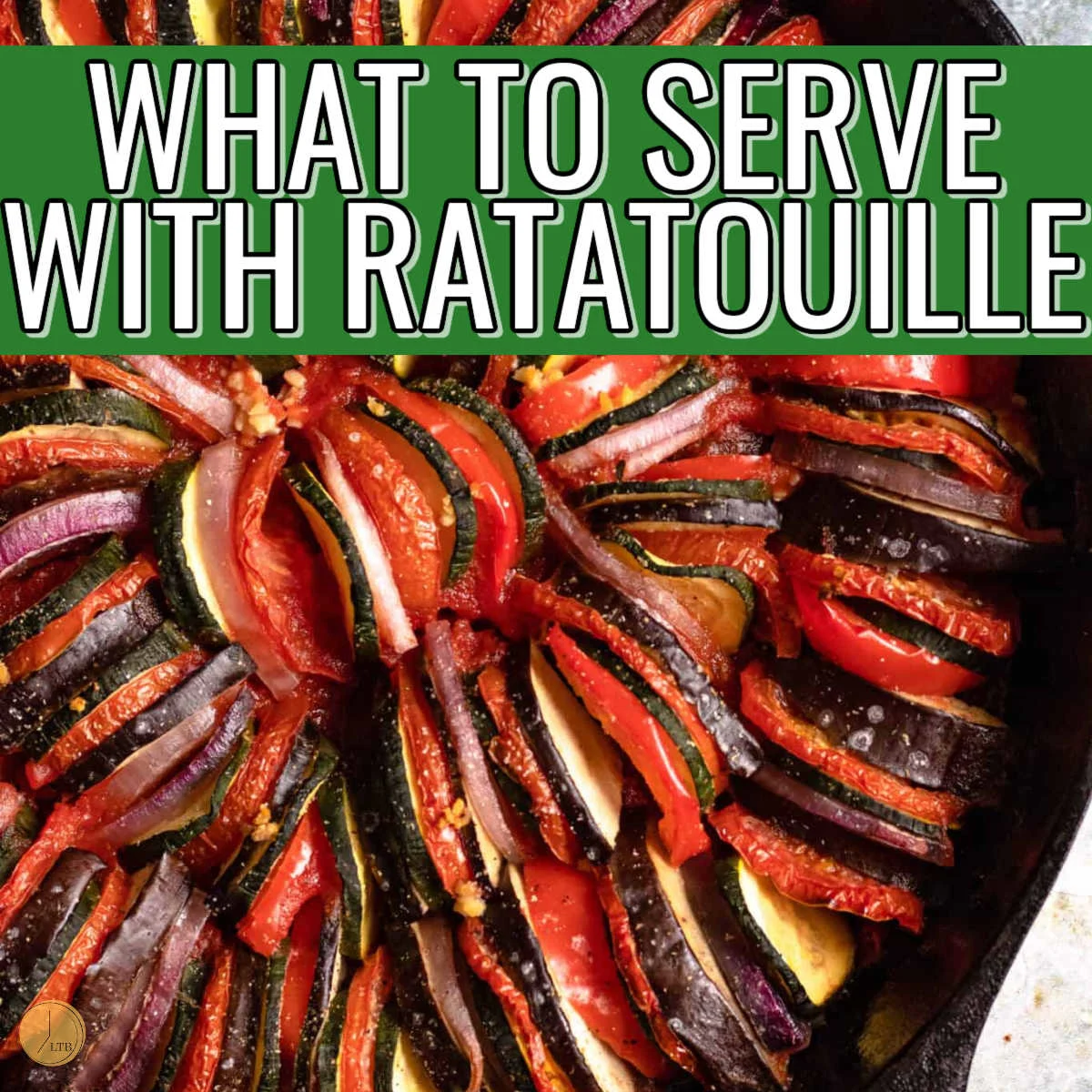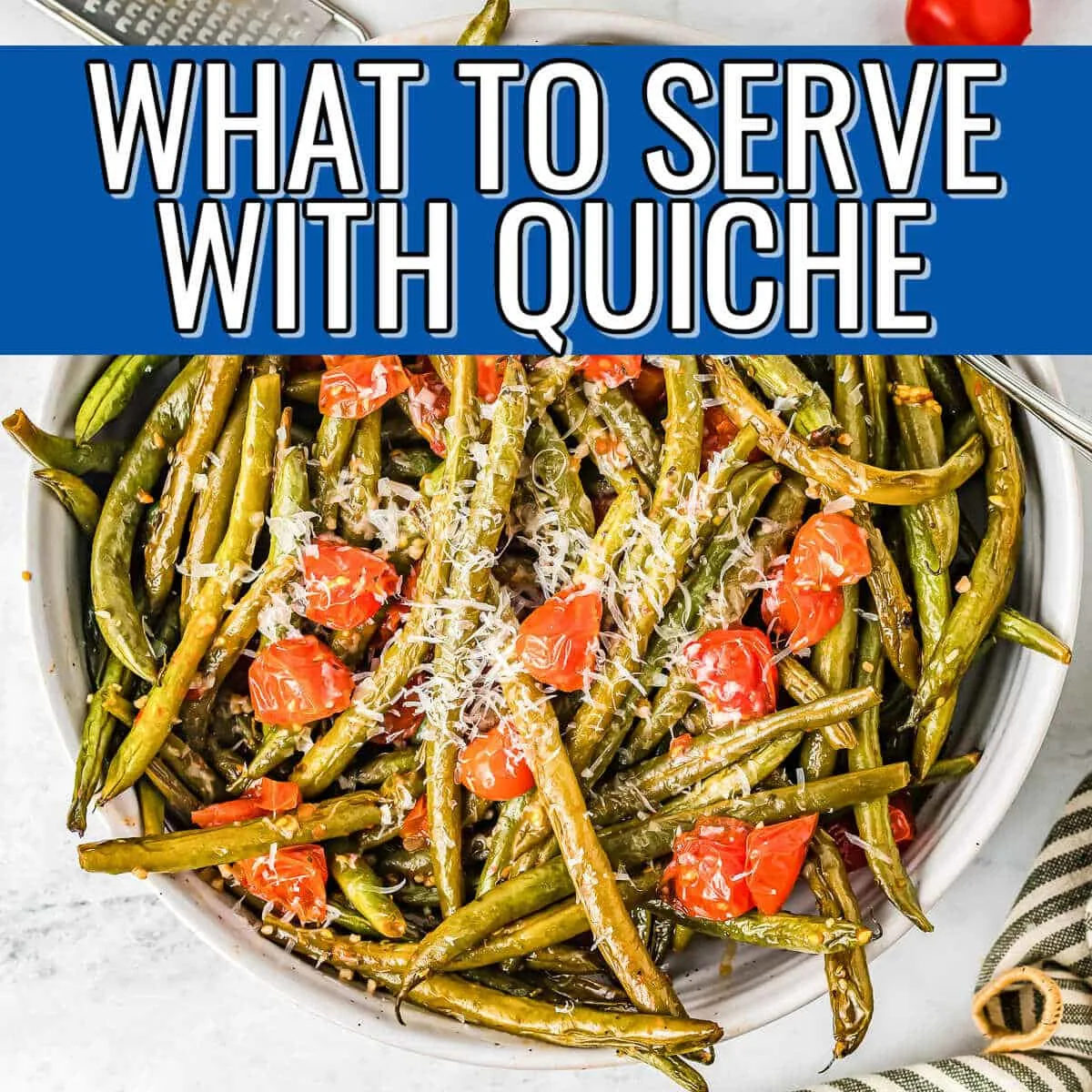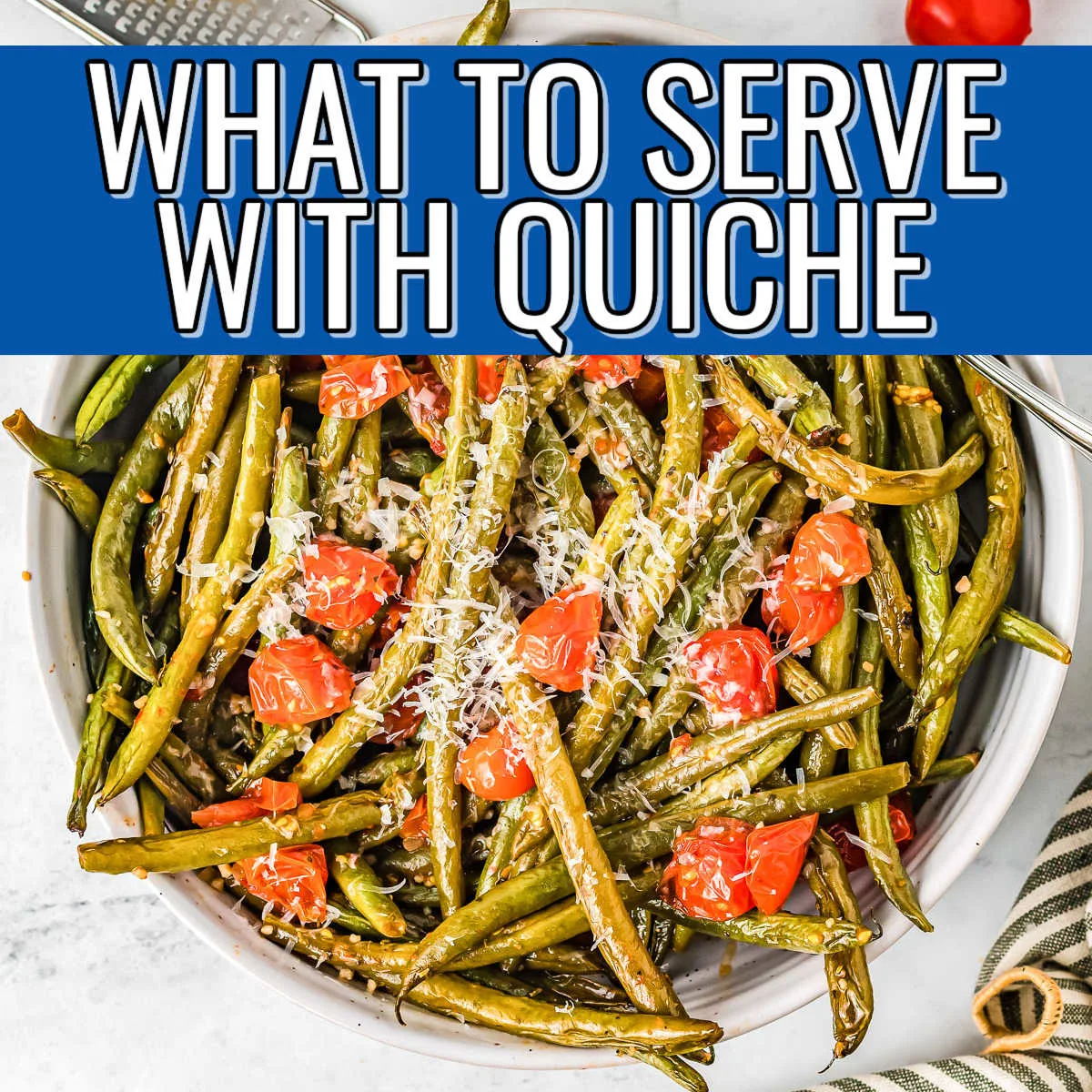 Best Enchilada Side Dishes
More Delicious Recipes
LeftoversThenBreakfast.com. Content and photographs are copyright protected. Sharing of this recipe is both encourages and appreciated. Copying and/or pasting full recipes to any social media is strictly prohibited.