Basic Sugar Cookie Dough is great to have on hand whenever you get a COOKIE CRAVING.
Not only is it delicious on it's own but it's so VERSATILE that you can add a ton of flavors and textures to make it your own!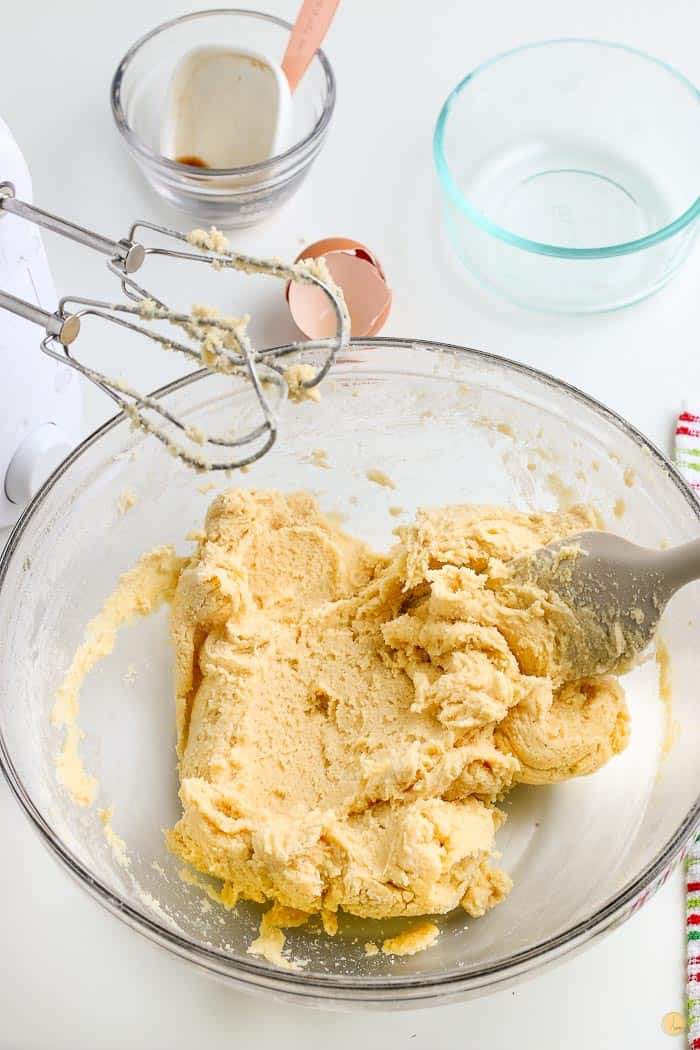 If you'd rather skip my essential cooking tips and tricks and get straight to this delicious recipe – simply scroll to the bottom of the page where you can find the printable recipe card.
I don't save my cookie cravings just for the holidays, they come all year round.
Because it's so strong I like to keep cookie dough on hand all the time and bake them as the cravings hit.
Also, because if I had a few dozen cookies already baked, hanging out on my kitchen counter, I would not be able to resist.
Some days I am in the mood for a chocolate cookie, but other days I want one that is salty and sweet with toffee and nuts.
The great thing about having a plain vanilla dough is that you can transform it into any cookie you crave!
Whip up a few batches of this basic recipe and keep all your cravings satisfied when they hit! They will last for a few weeks in the refrigerator.
This post may contain affiliate links. As an Amazon Associate, I earn from qualifying purchases. Read my disclosure policy here.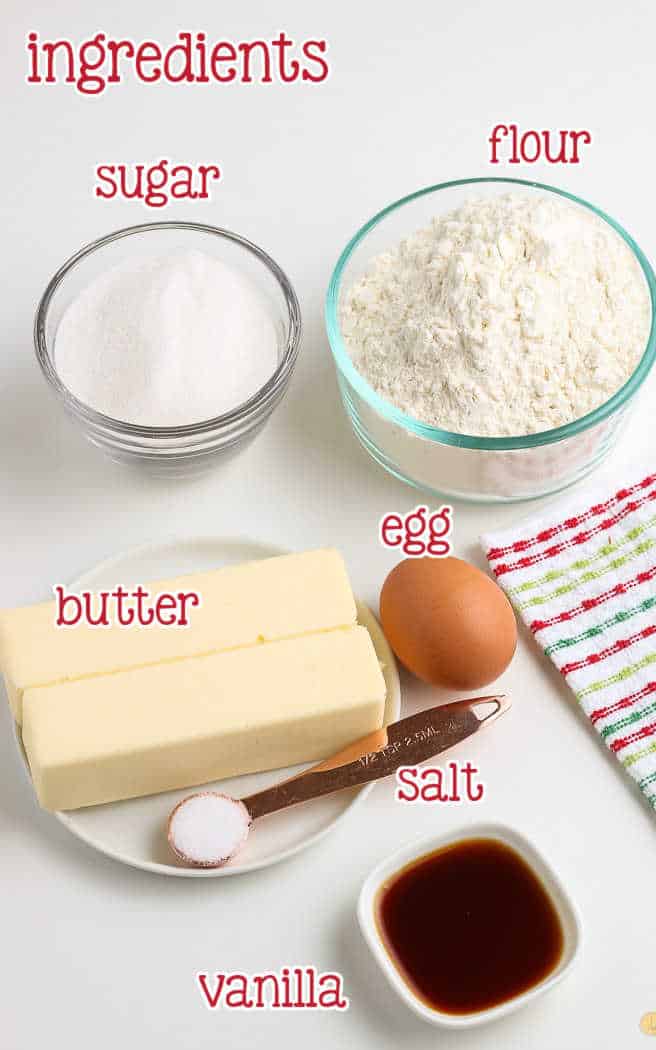 BASIC SUGAR COOKIE DOUGH INGREDIENTS
butter
granulated sugar
salt
egg
vanilla extract
all purpose flour
Looking for more comfort food? Follow LTB on Pinterest!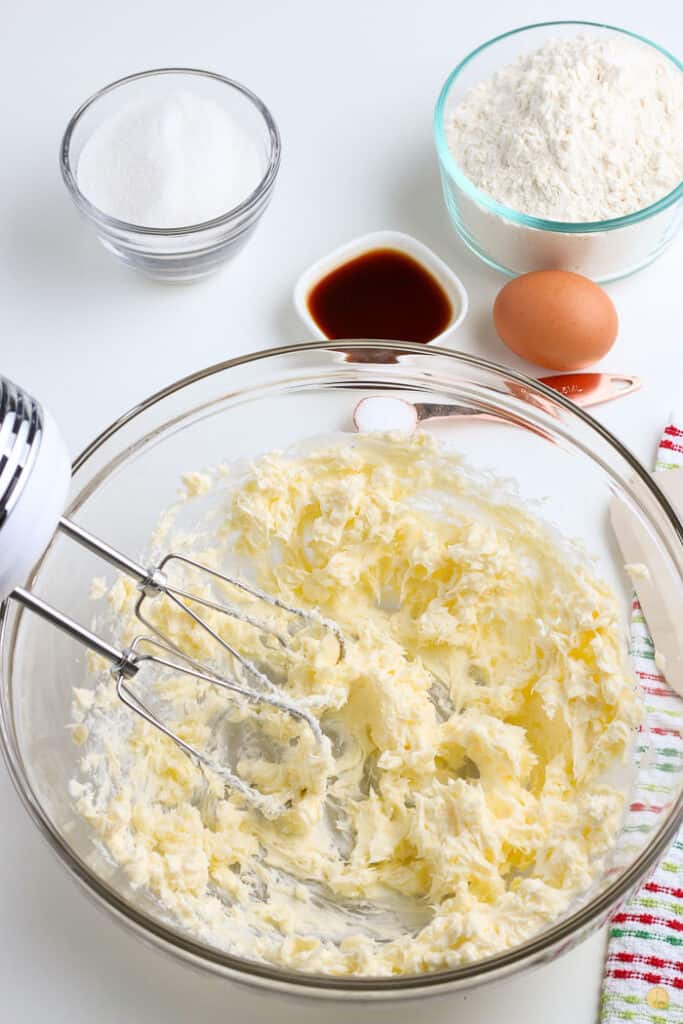 HOW TO MAKE BASIC SUGAR COOKIE DOUGH
ONE: In a medium bowl beat the butter and sugar with an electric mixer until fluffy.
TWO: Add the eggs, salt, and vanilla. Beat until well combined.
THREE: Gradually add the flour in batches and mix until fully combined. Do not overmix.
FOUR: Wrap and chill the dough until ready to use.
If you want to make sugar cookies, roll out the dough to 1/4 inch thickness. Cut into shapes and bake at 350 degrees °F for 8-10 minutes.
For the full recipe and detailed baking instructions, please see the recipe card at the end of this post.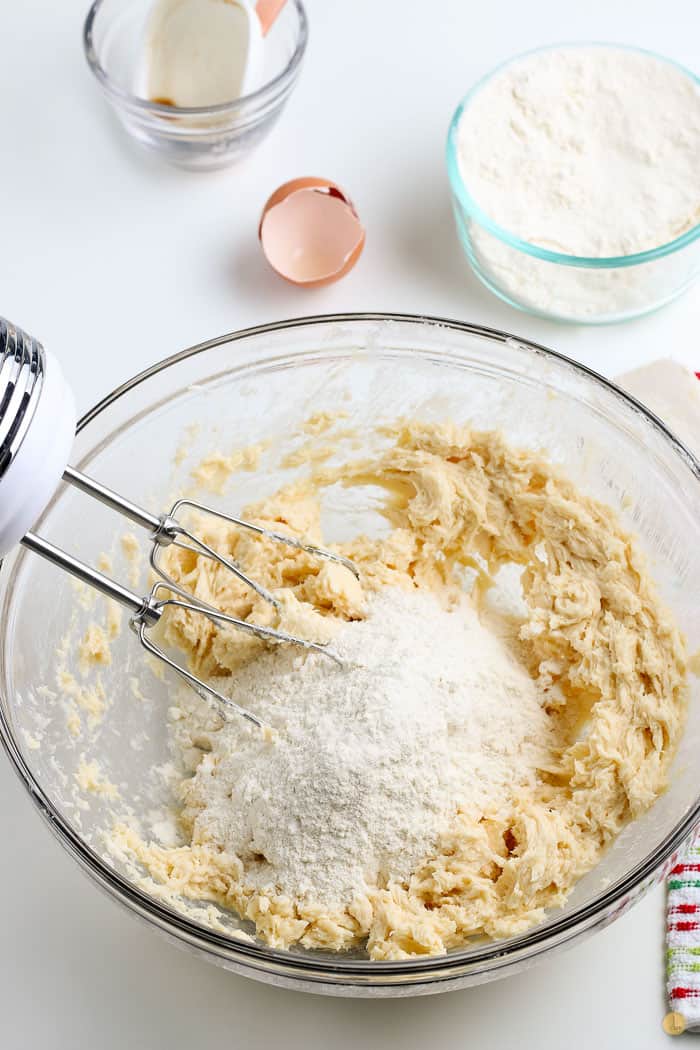 ITEMS TO MIX IN THE DOUGH!
toffee bits
chocolate chips (mini, semisweet, dark, peanut butter, butterscotch, white)
nuts (pecans, almonds, walnuts, macadamia)
sprinkles
broken candy bars
Due to the classic recipe containing eggs this is not an edible dough recipe.
SUGAR COOKIES TO MAKE WITH IT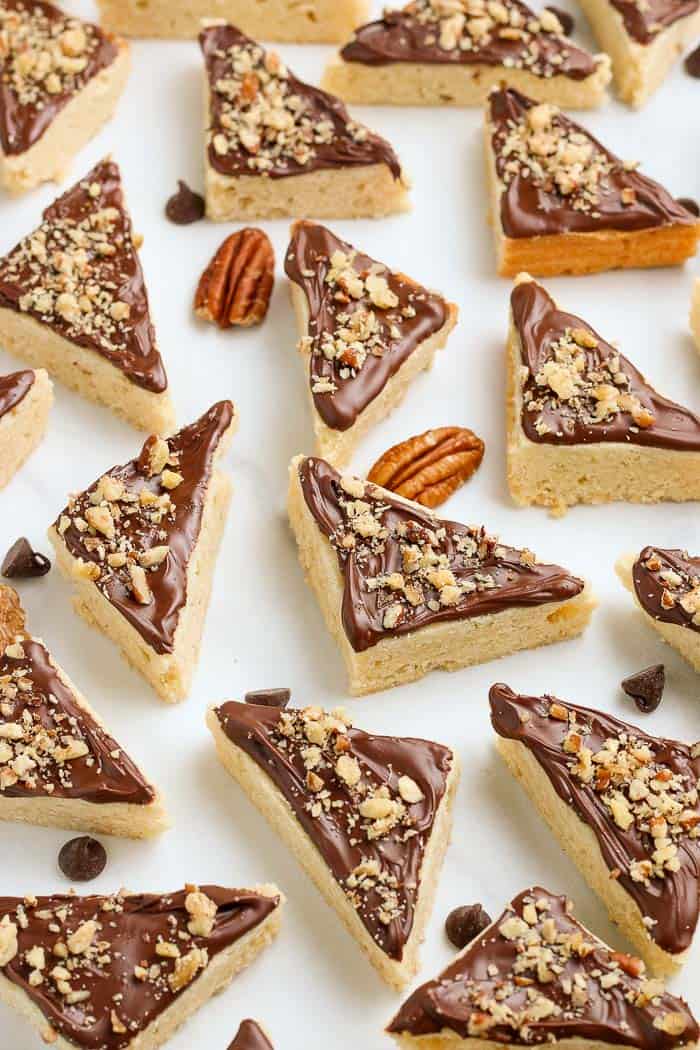 TIPS FOR NO LEFTOVERS
Make sure the butter is not too soft. You should be able to slice through the butter with a knife and have the knife come out clean and the butter still have it's shape. Let it sit at room temperature for roughly 20 minutes.
Make sure you whip the butter and sugar for at least 2 minutes to get it nice and fluffy and incorporate the sugar evenly.
Fold or incorporate the flour in batches so it doesn't form clumps.
Chill the dough for at least 30 minutes before baking to keep the cookies from spreading.
Using brown sugar instead of granulated will make them richer in flavor and even more chewy.
If adding in mix-ins, I wouldn't add more than 1 cup total volume. You might want to use a large bowl too.
If you love this recipe as much as I do, please write a five-star review in the comment section below (or on Pinterest with the "tried it" button – you can now add pictures into reviews, too!), and be sure to help me share on facebook!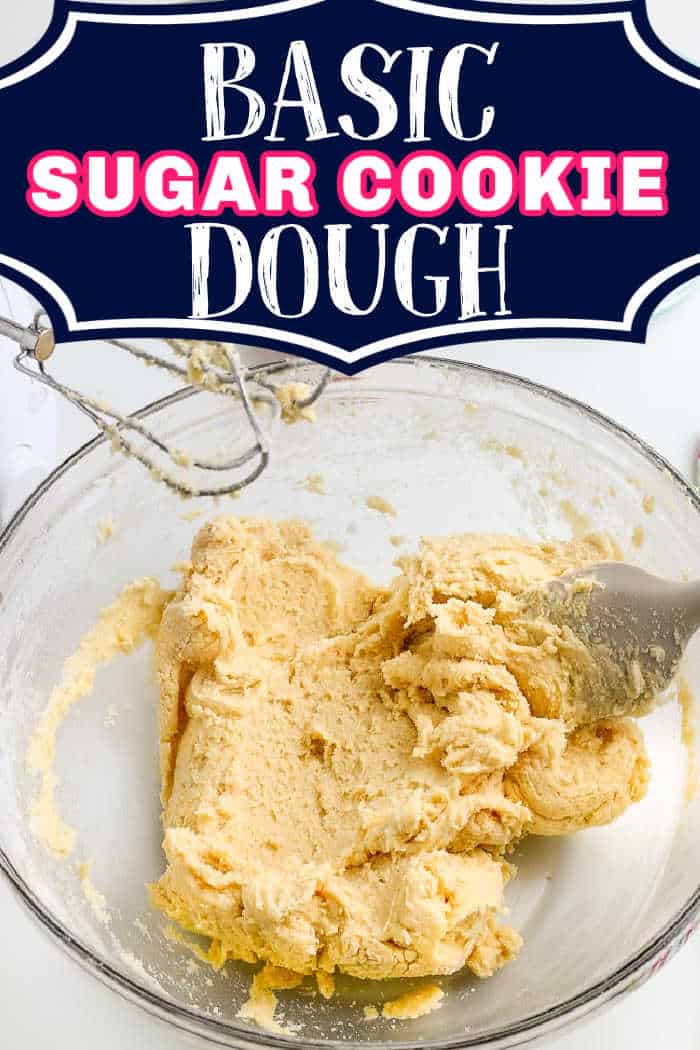 MORE EASY COOKIE RECIPES