Homemade Cream of Celery Soup is a delicious and easy substitute for canned condensed soup and adds home cooked flavor to your favorite casseroles and family recipes.
Cheaper than store bought and freezer friendly which is perfect for meal planning and prep.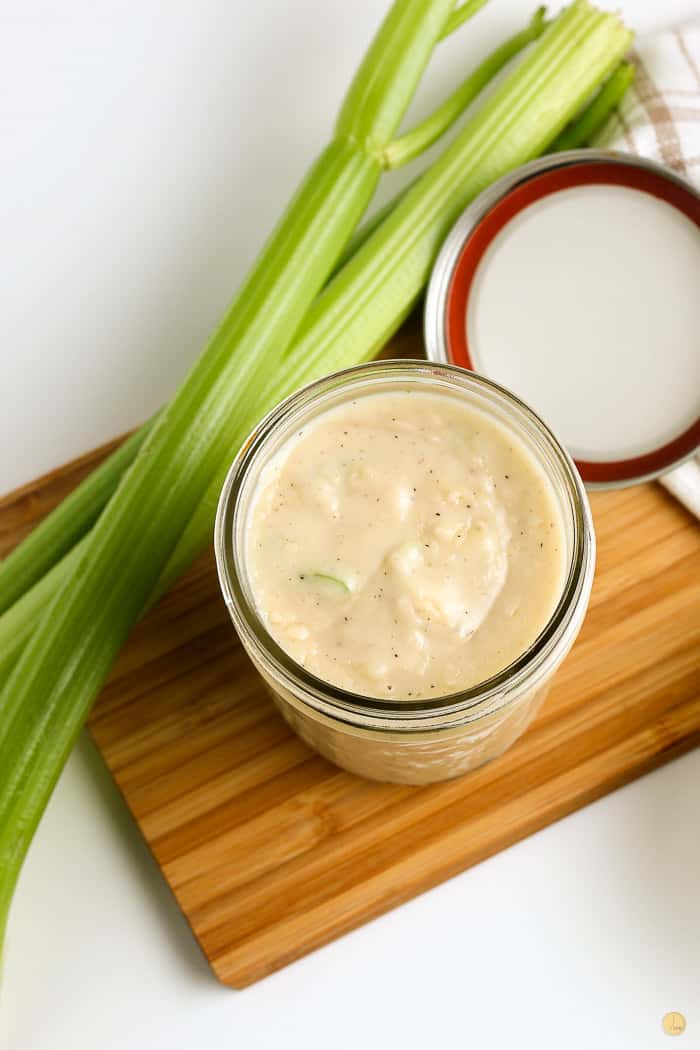 If you'd rather skip my essential cooking tips and tricks and get straight to this delicious recipe – simply scroll to the bottom of the page where you can find the printable recipe card.
CREAM OF CELERY SOUP
Consider making a batch of your own cream of celery soup. I have a great recipe that is a substitute for store bought soup in the can!
Creamy and rich celery flavored condensed soup. Use in all your recipes that call for celery soup.
You will love the flavor of this homemade condensed celery soup. It is night and day compared to the canned soup. The best part of all, it is quick to make!
This post may contain affiliate links. As an Amazon Associate, I earn from qualifying purchases. Read my disclosure policy here.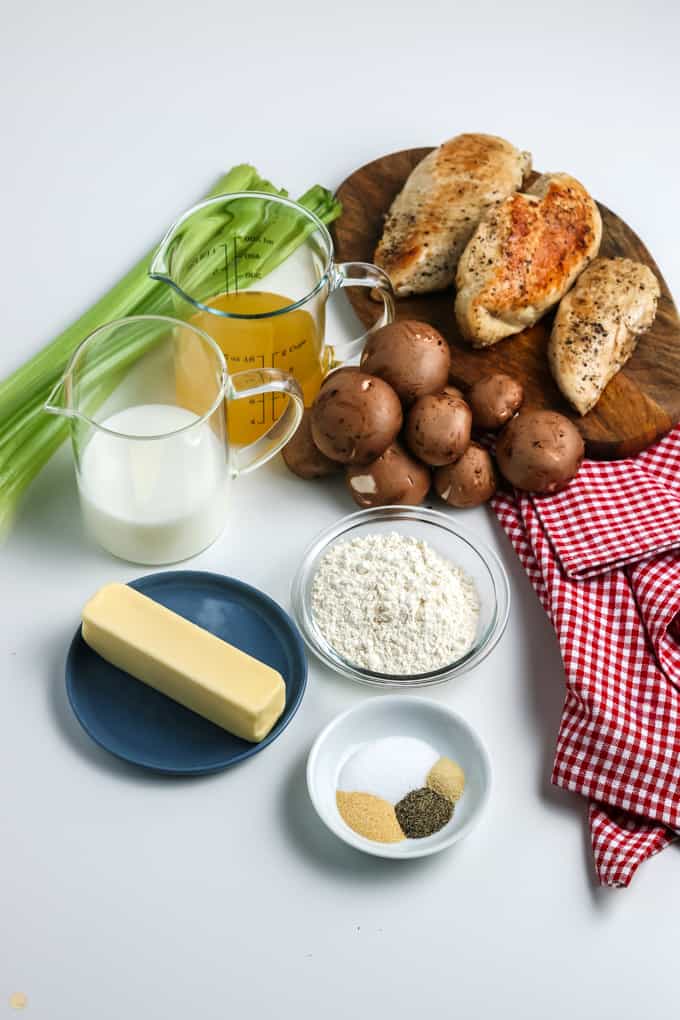 WHAT IS IN CREAM OF CELERY?
butter
all-purpose flour
chicken stock
milk or half-and-half
celery
spices/seasonings
Butter – I like to use unsalted butter so I can control the level of salt in the recipe. I also like to use real butter and not margarine because it makes the soup creamier.
Flour – All purpose is the best flour to use for this recipe. I haven't tested it with gluten free flours but feel free to try it and let me know how it turns out!
Chicken broth – I like to use chicken stock but feel free to use vegetable broth if you want to keep this recipe vegetarian.
Milk/Cream – I like to use whole milk but if you prefer to use a lower fat milk that will work too. If you use half and half, the soup will be thicker and creamier. I wouldn't use heavy cream for this.
Looking for more comfort food? Follow LTB on Pinterest!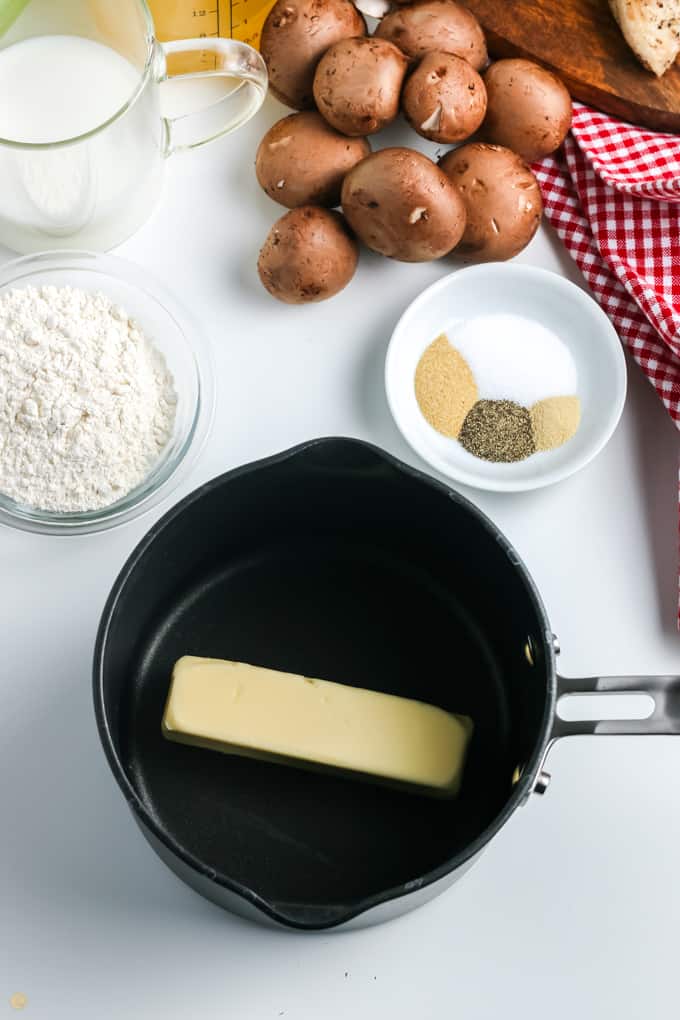 HOW TO MAKE CREAM OF CELERY SOUP FROM SCRATCH
ONE: In a medium saucepan melt butter over a medium heat. Add in flour and whisk together until well combined.
TWO: Add chicken stock and milk and whisk until smooth, about 1-2 minutes. Season with salt, pepper, garlic powder and onion powder. Stir to combine.
THREE: Bring to a simmer and cook until it begins to thicken, about 3-5 minutes stirring occasionally. Add in the chopped celery and and stir to combine. Cook an additional 5 minutes.
FOUR: Remove from heat and allow to cool completely. Store in airtight container in refrigerator until ready to use.
For the full recipe and detailed baking instructions, please see the recipe card at the end of this post.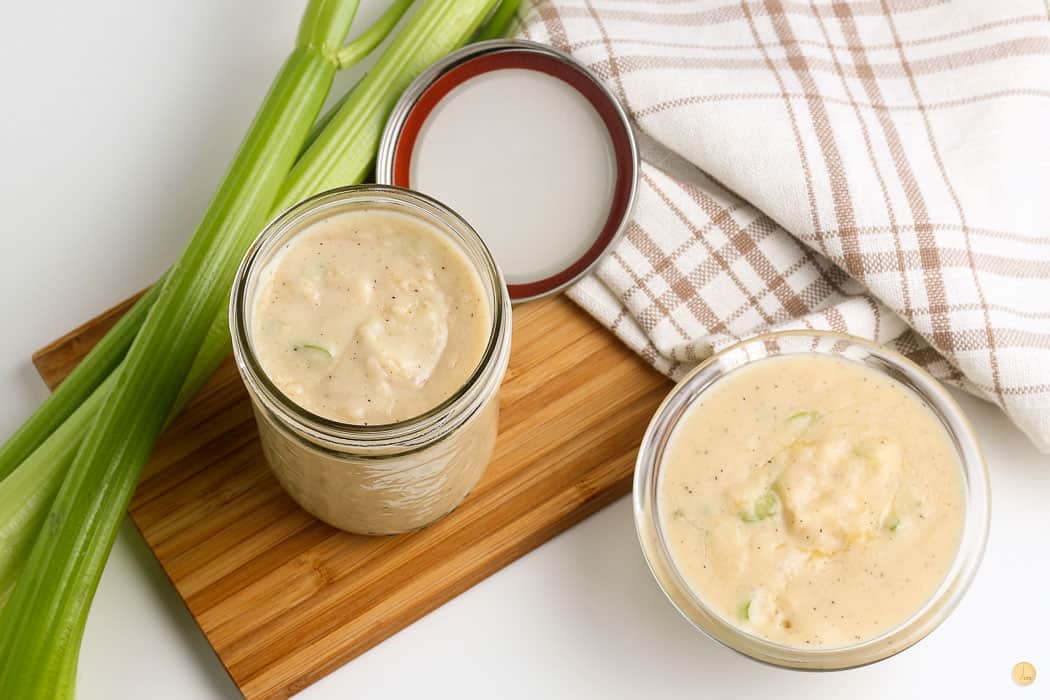 HOW DO I SUBSTITUTE CREAM OF CELERY?
If you are looking for a cream of celery substitute then you can opt to use this in replace. Or you could even in most recipes use sour cream as an alternative as well.
You will find the cream of celery soup ingredients are ones you might already have on hand in your pantry!
You can use this soup in any recipe with cream of soup an ingredient.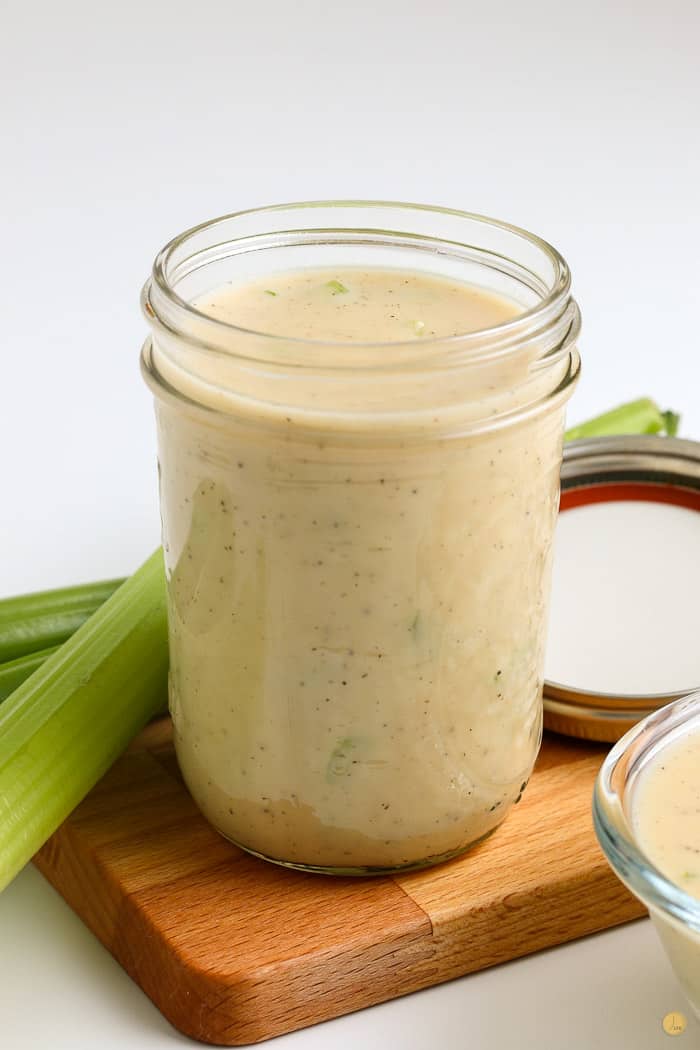 CAN I FREEZE IT?
You can freeze this soup. All you have to do is freeze in containers or bags, and store for 3-4 months. I like to freeze them in 1 1/4 cup measurements as that equals one can.
So you can grab and use for recipes with ease for your soup substitute.
CAN YOU EAT IT BY ITSELF?
You are more than welcome to eat this homemade soup by itself. You might find adding extra milk or stock will help to thin the soup out a bit. Then once it is tender and ready ladle up and enjoy as is.
It is a great comfort food to have if you enjoy celery. Eating it as a condensed soup is pretty overpowering, but adding milk helps to make it delicious.
HOW DO YOU USE CONDENSED CREAM OF CELERY SOUP?
Condensed soups can be used for so many things. Slow cooker recipes, casserole recipes, side dishes like cheesy potatoes and more. You mix in this soup as a base to a dish.
It provides flavor and incredible creaminess to each bite.
Super easy to make at home, and you get to control the ingredients used.
TIPS FOR NO LEFTOVERS
If you want a creamier soup you can use an immersion blender to help break up any of the chunks in the soup.
If your soup is not thick enough allow it to simmer longer to cook down.
Now if your soup is too thick, add more milk or stock a little at a time to thin it up a bit.
Season with salt and pepper to taste to your desired preference.
If you love this recipe as much as I do, please write a five-star review in the comment section below (or on Pinterest with the "tried it" button – you can now add pictures into reviews, too!), and be sure to help me share on facebook!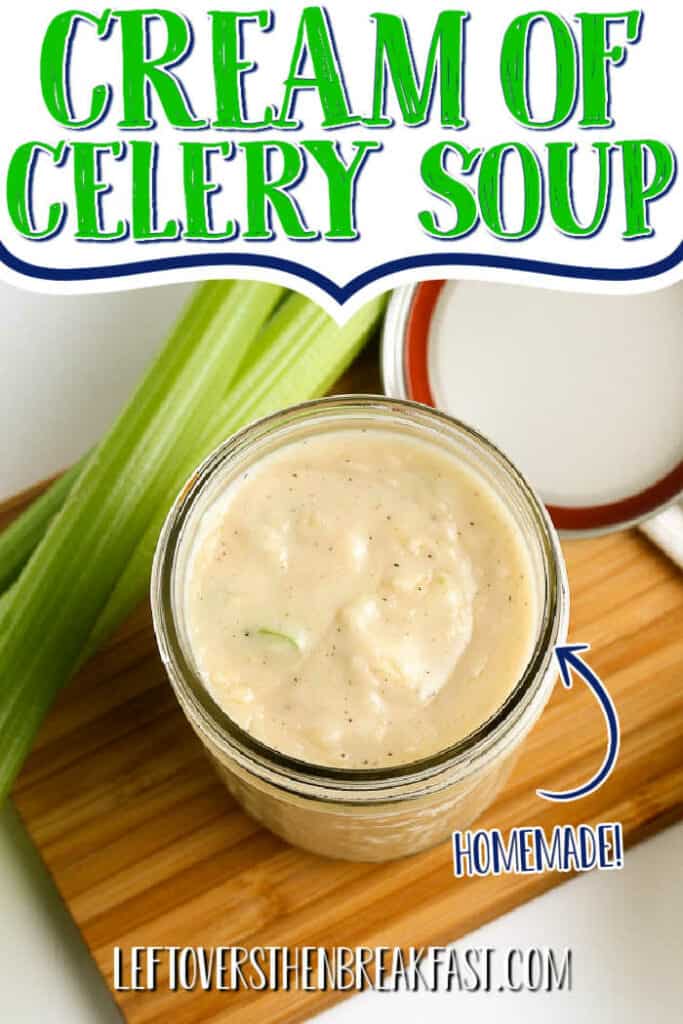 Use this kitchen basics recipe for any delicious recipes with cream of celery soup, like a chicken noodle casserole!
MORE EASY DINNER IDEAS
CREAM OF CELERY SOUP RECIPE
@LeftoversThenBreakfast.com. Content and photographs are copyright protected. Sharing of this recipe is both encourages and appreciated. Copying and/or pasting full recipes to any social media is strictly prohibited.