When the weather turns warm, or hot, or even when you just don't feel like turning on the oven to make a meal, what do you make for dinner? These Cold Dinner Ideas are just what you are looking for!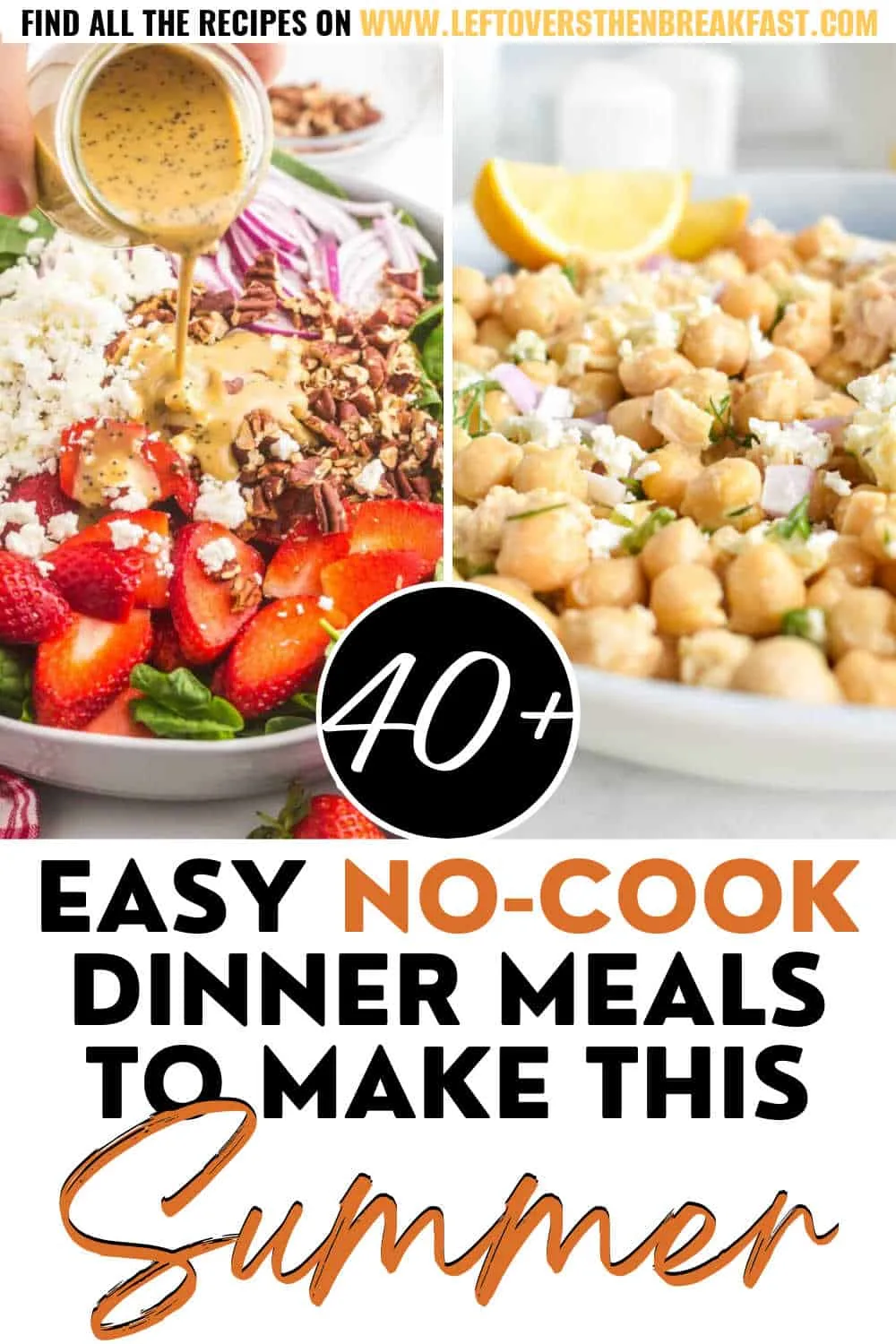 What is good for dinner on a hot night?
You might be thinking ice cream, but you can't make a meal out of that. Well… maybe you can but it's not a good idea to do on a routine basis.
But not all cold meals are salads and sandwiches. There are soups and plenty of seafood dishes that you can make! And you won't miss the heat from the oven or stove top.
And the best part, is that most of these you can make ahead of time because they get better once the flavors mix together while they are chilling. And they are great for lunches, picnics, and those wonderful trips to the beach!
And isn't that what those warm summer nights are all about?
Check out these super simple cold dinner ideas and rethink your summer menus!
Traditional Salads – Cold Dinner Ideas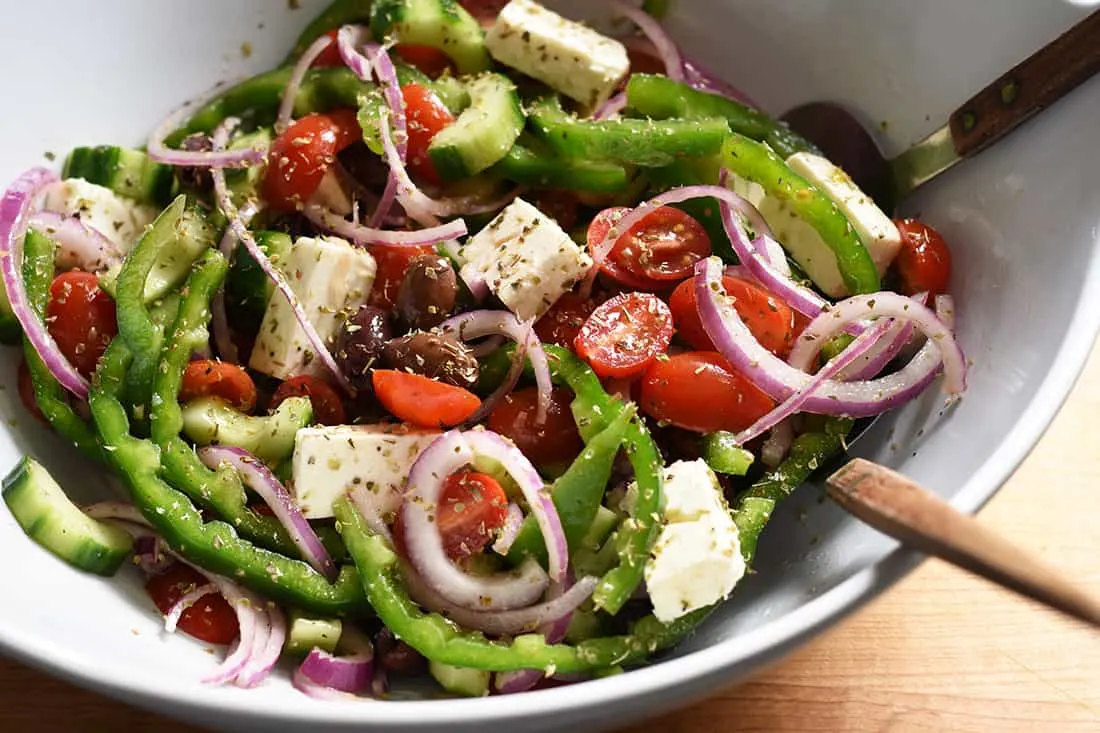 Greek salad is easy to make, Mediterranean and healthy, and tasty to boot. Not only that, but you can make a large one and it is sure to be a crowd pleaser!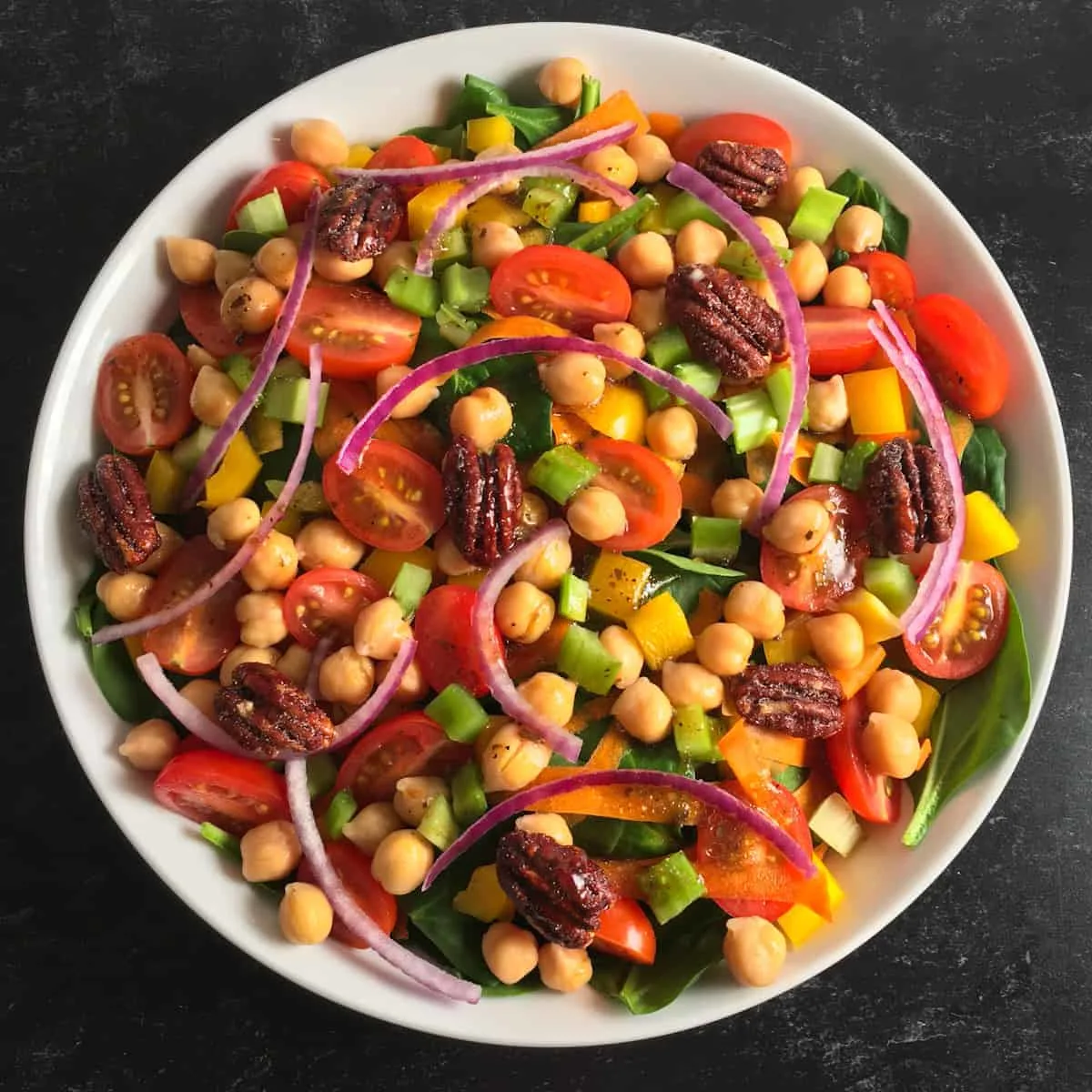 Vegan spinach salad is a delicious light and refreshing meal when it's too hot to cook. It's perfect for a variety of dietary restrictions as well!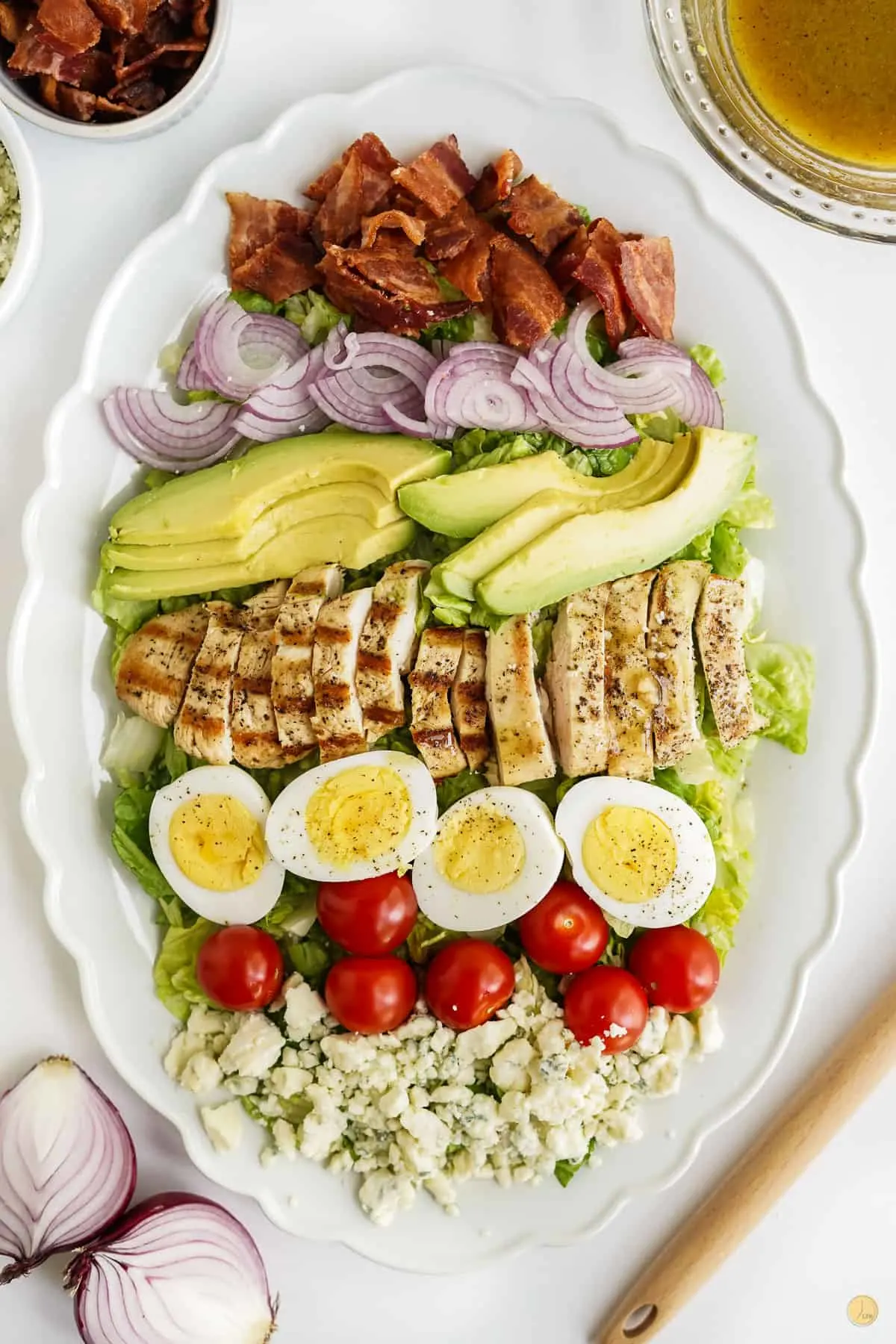 Cobb Salad is a full meal-deal in itself. Fresh lettuce and vegetables tossed with chicken, bacon, cheese and a tangy vinaigrette make this dish an easy favorite!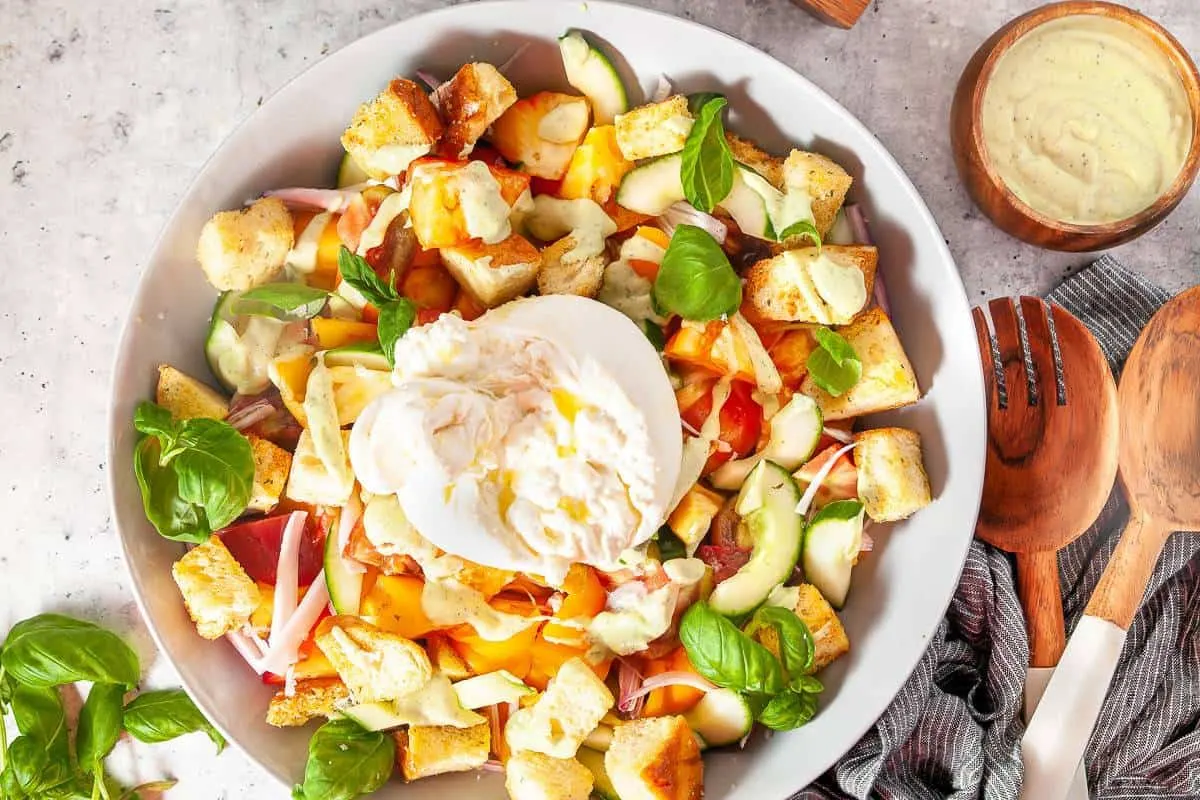 This avocado panzanella salad is a spin on an Italian bread salad. Packed with juicy heirloom tomatoes, fresh cucumbers, creamy burrata and a creamy avocado dressing, this salad is anything but boring! With everything good packed into this salad, this is a meal in itself.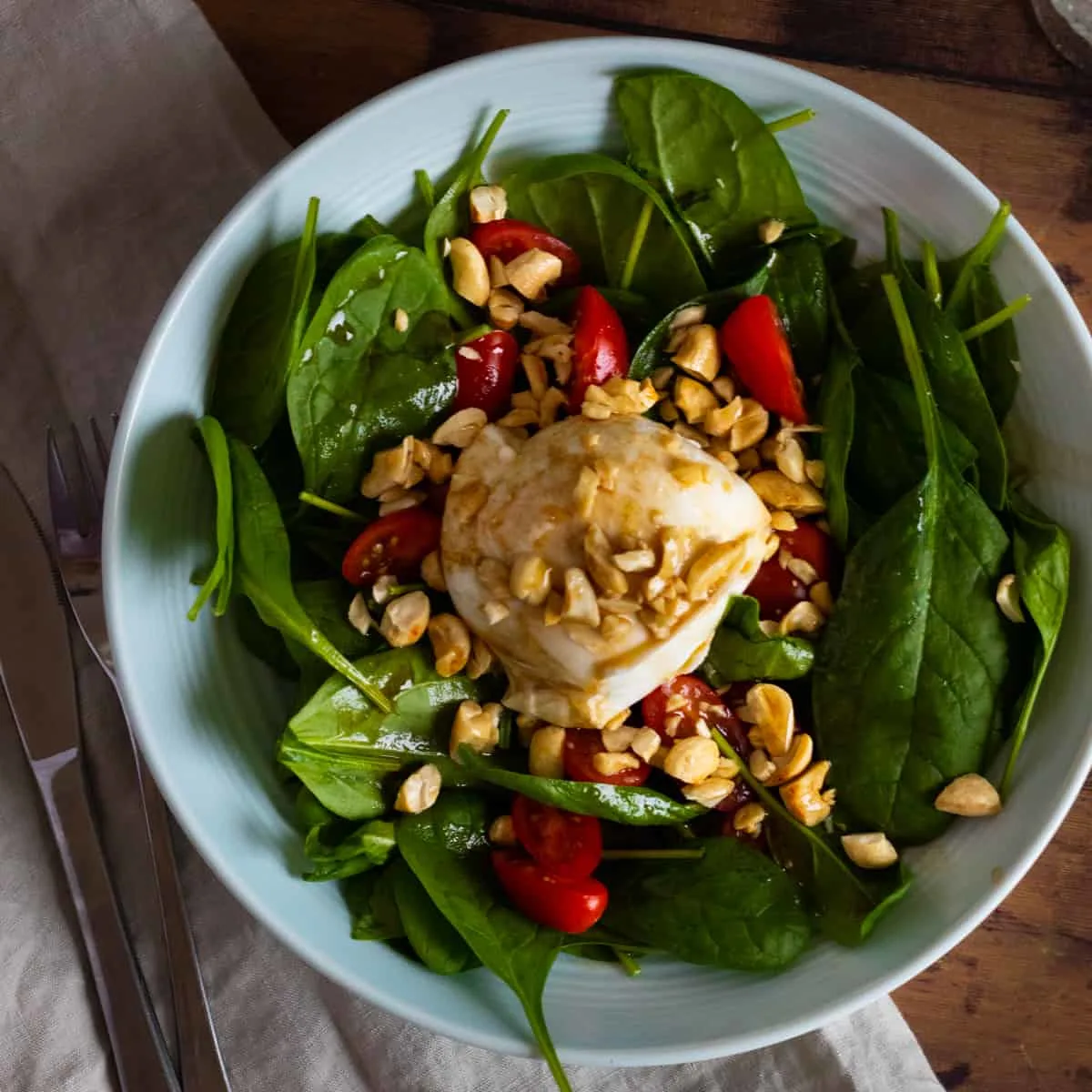 This quick (less than 10 minutes!) Burrata Caprese salad is a great summer salad and dinner. It's loaded up with all the good stuff – and will win over even the salad skeptics.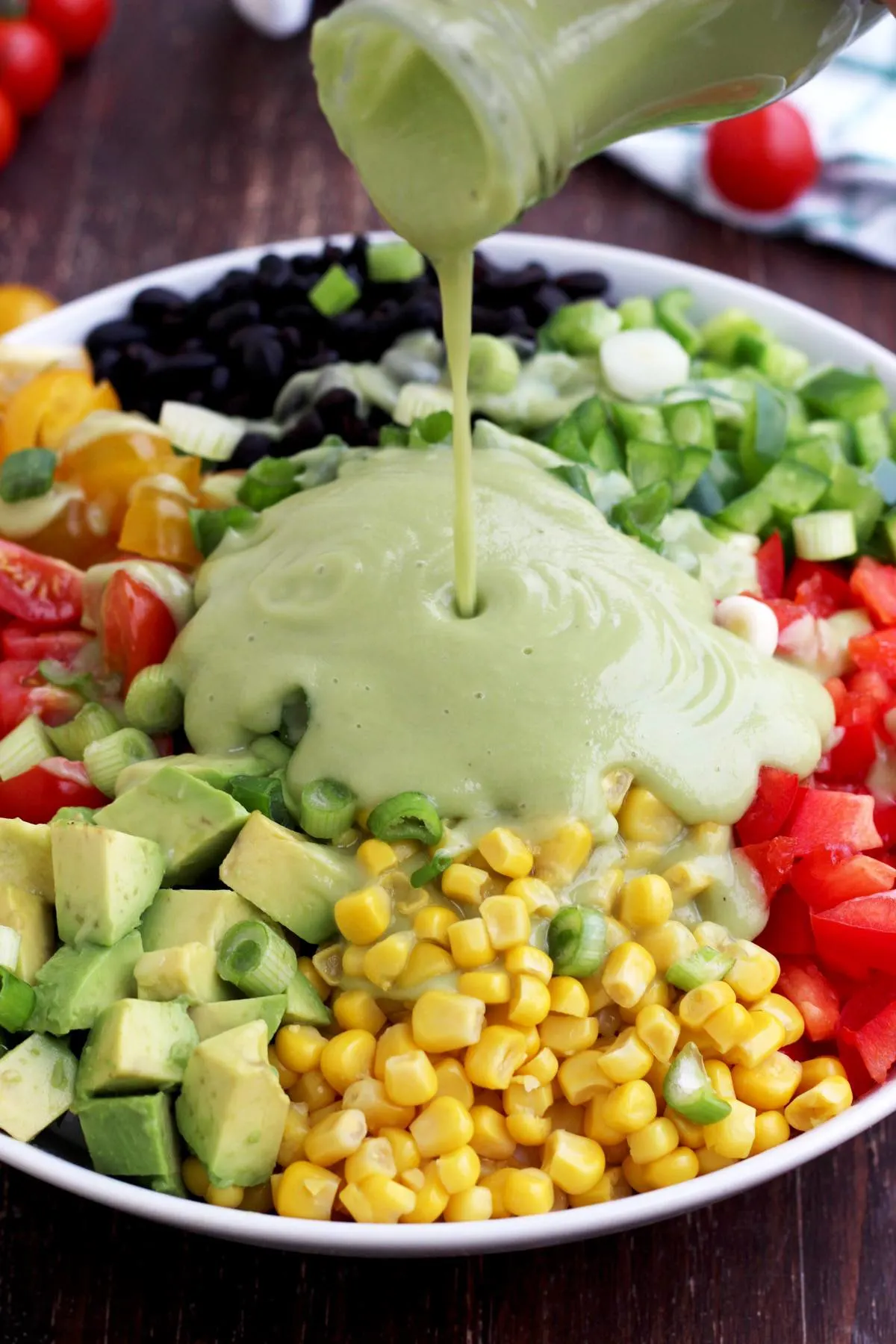 Delicious vegan Mexican chopped salad with avocado dressing makes the perfect lunch or dinner salad or an easy side dish to any Mexican feast. This gluten free salad is packed with fresh veggies, dietary fiber and plant based protein.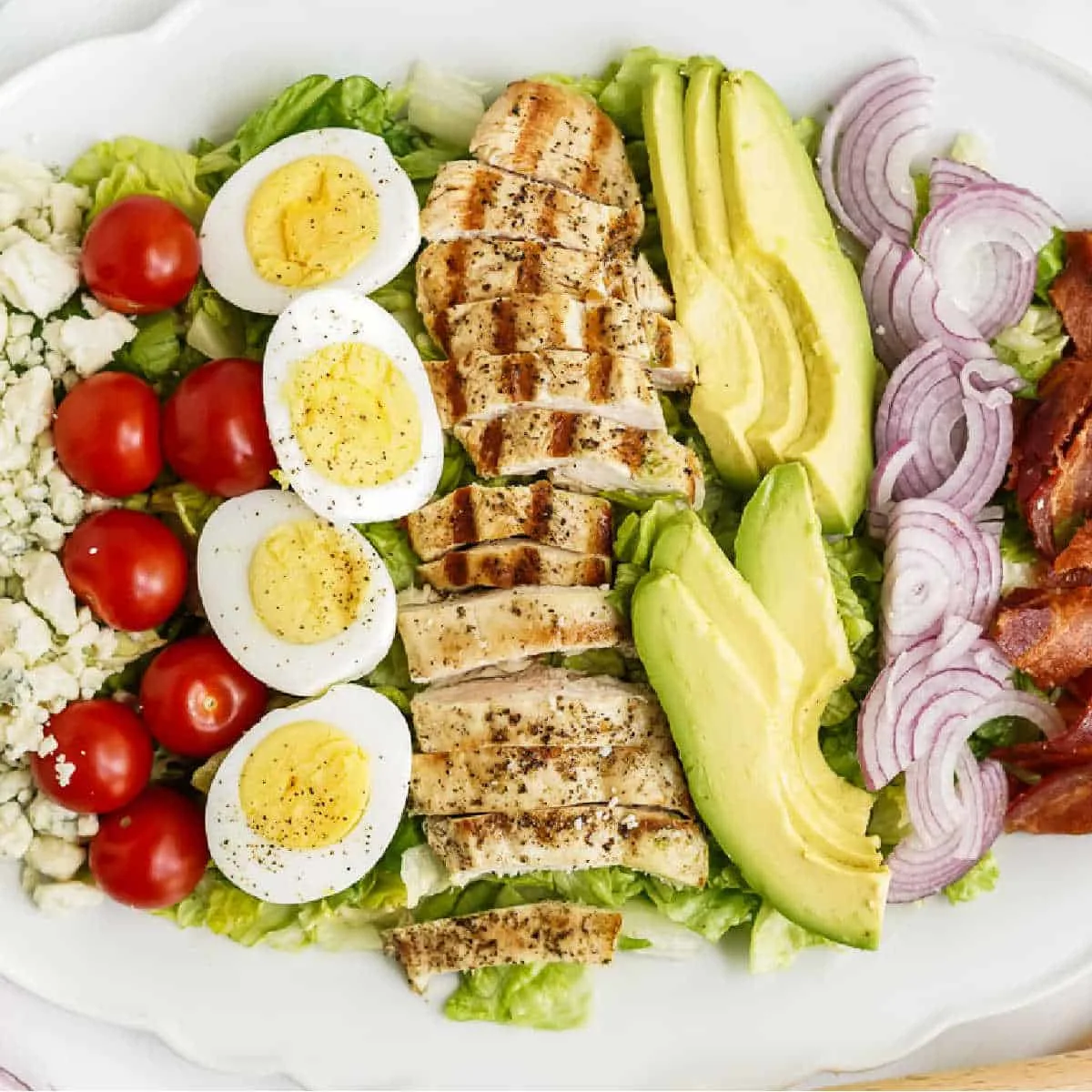 The perfect salad does exist, and this Chicken Cobb Salad is it, full of every flavor and texture you desire in a salad. Tender grilled chicken, smoky bacon, plump tomatoes, and protein rich eggs. Perfect for one or a crowd!
Soups – Cold Dinner Ideas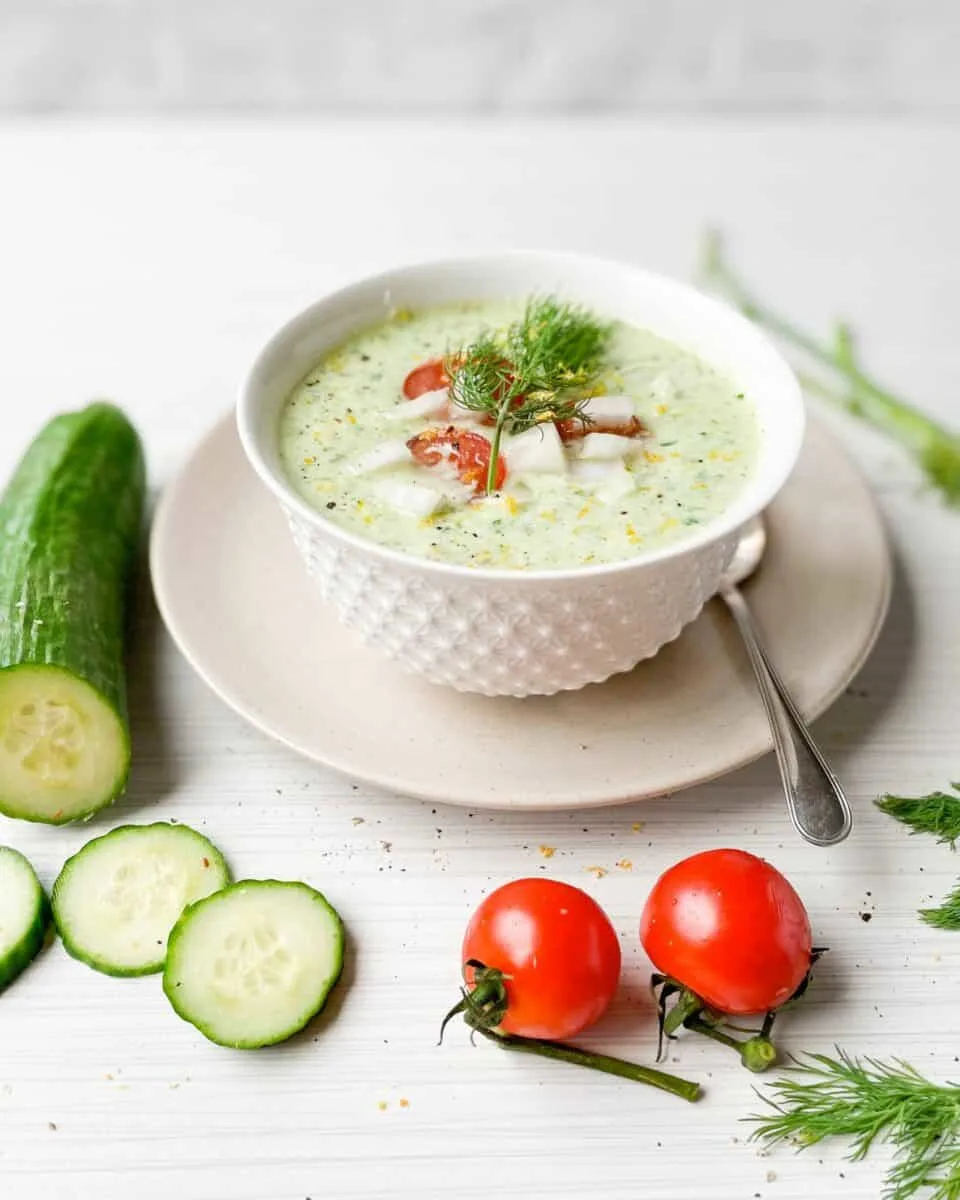 This Chilled Cucumber Soup is the perfect quick summer meal. It is gluten free, vegan, dairy free, and top 8 allergens free. Keep the oven switched off and instead make this savory summer cool as a cucumber soup.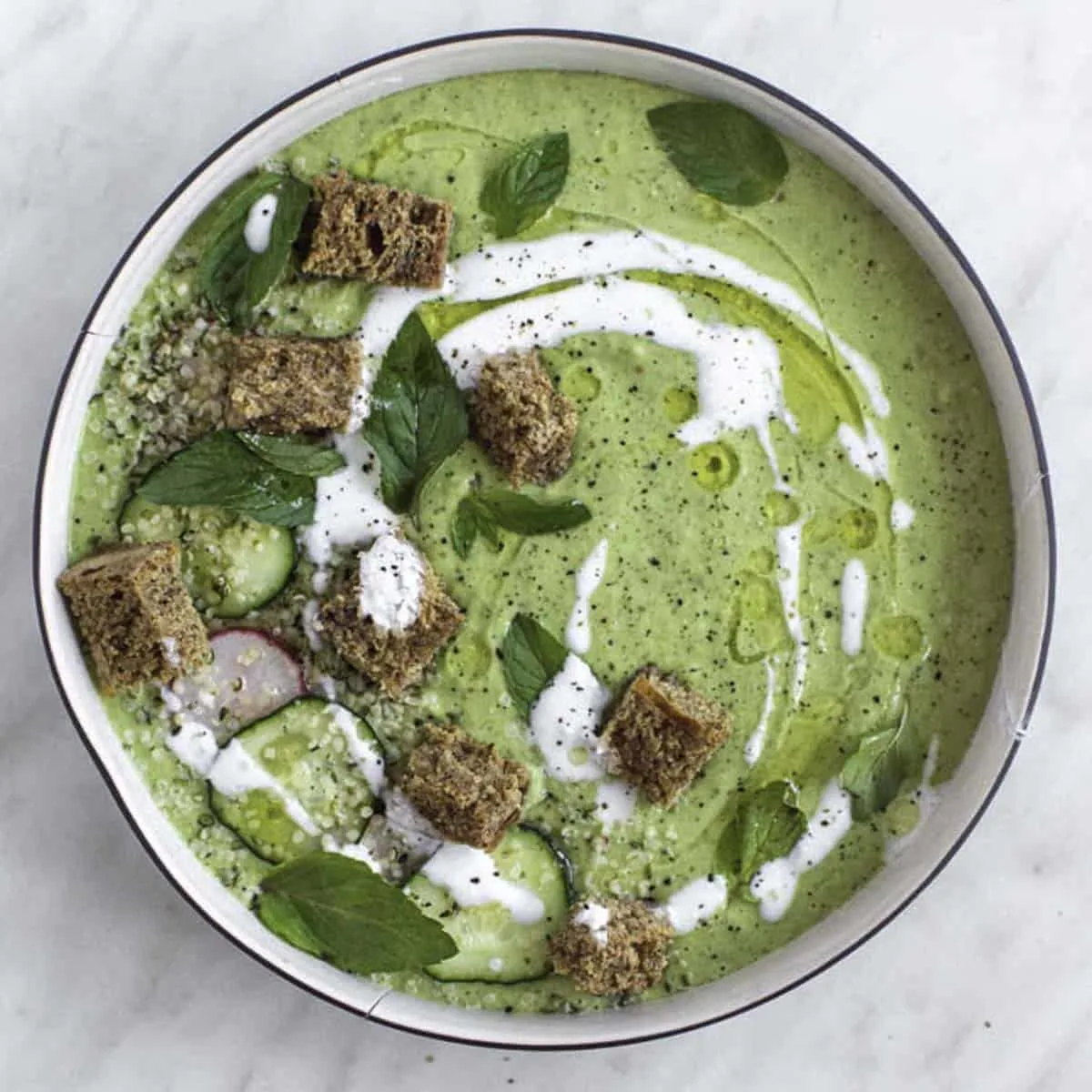 This Cucumber avocado gazpacho recipe is rich in flavor and comes together in under 30 minutes! It is creamy from the avocados, refreshing from the mint, and spicy from the jalapenos! Perfect for a light summer dinner. This is perfect after a morning at the farmers market!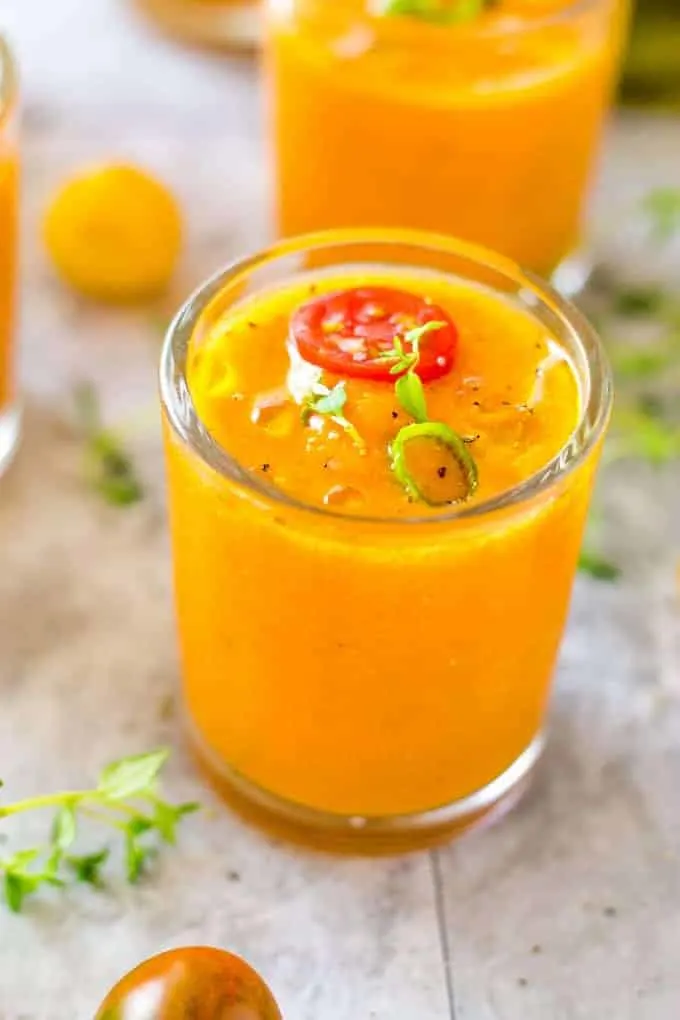 A great way to cool off this summer and still serve soup is with gazpacho. My roasted tomato gazpacho shooters are rich, bright, and with a hint of spice!
Sandwiches – Perfect Cold Dinner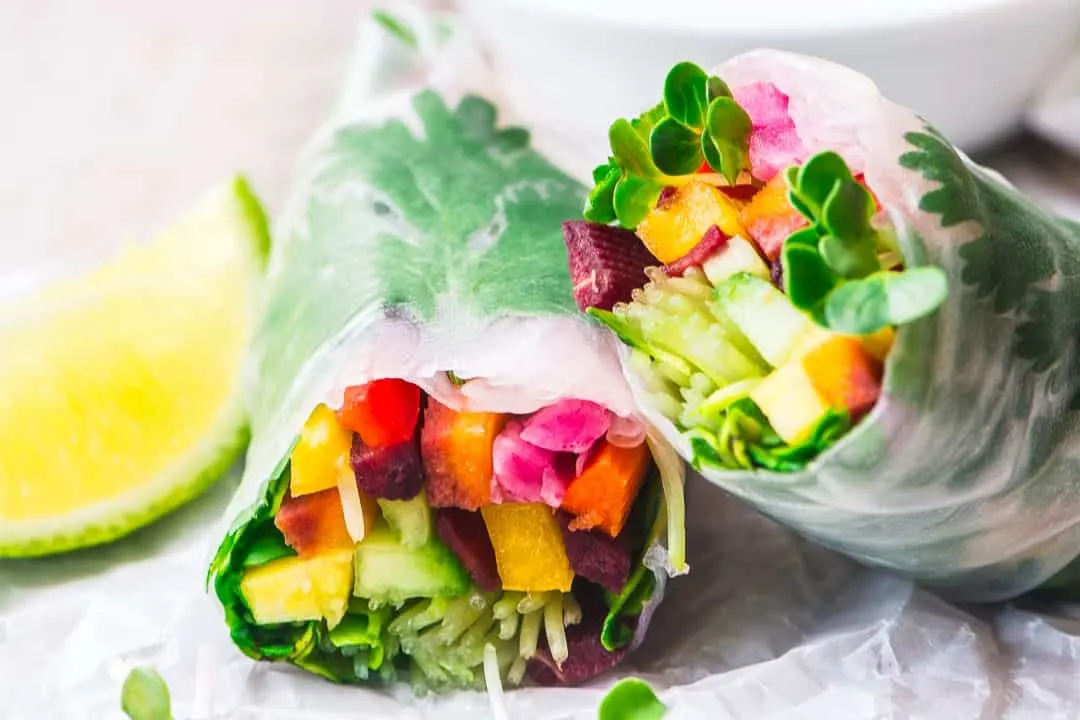 Vietnamese summer rolls are one of the most refreshing foods on the planet, and they get bonus points for fitting in to just about any diet you're on, from low carb and gluten free, to vegan, Paleo, Whole 30, Noom, and Weight Watchers!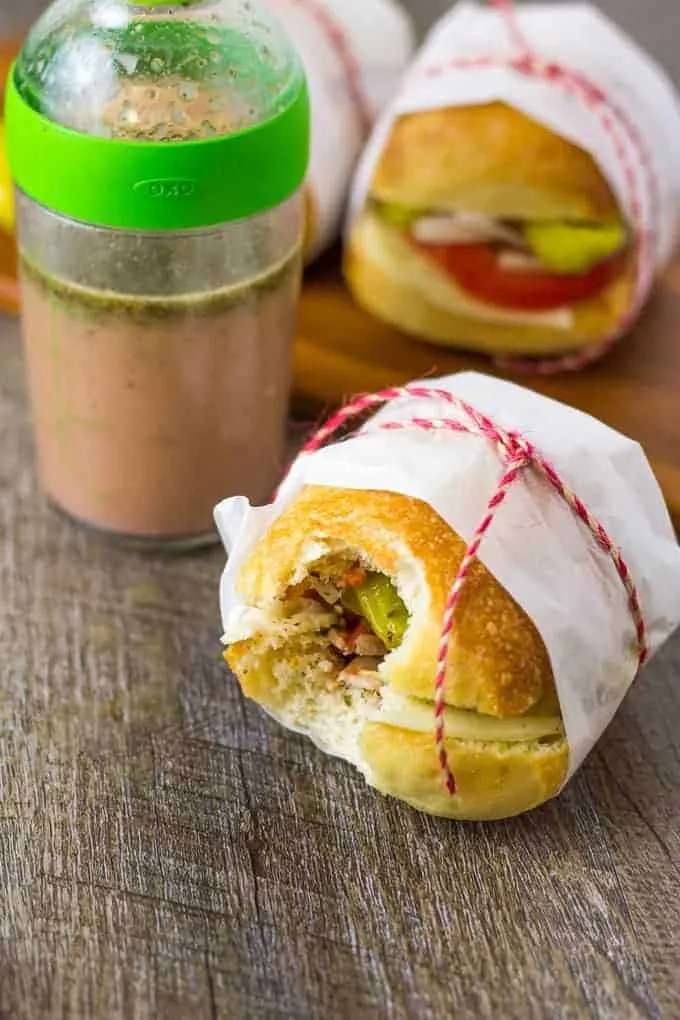 Forget the peanut butter and jelly! This is the sandwich I looked forward to on the weekends growing up. An Italian Sub. I recreate my favorite childhood sandwich into a Mini Veggie Italian Sliders with homemade dressing!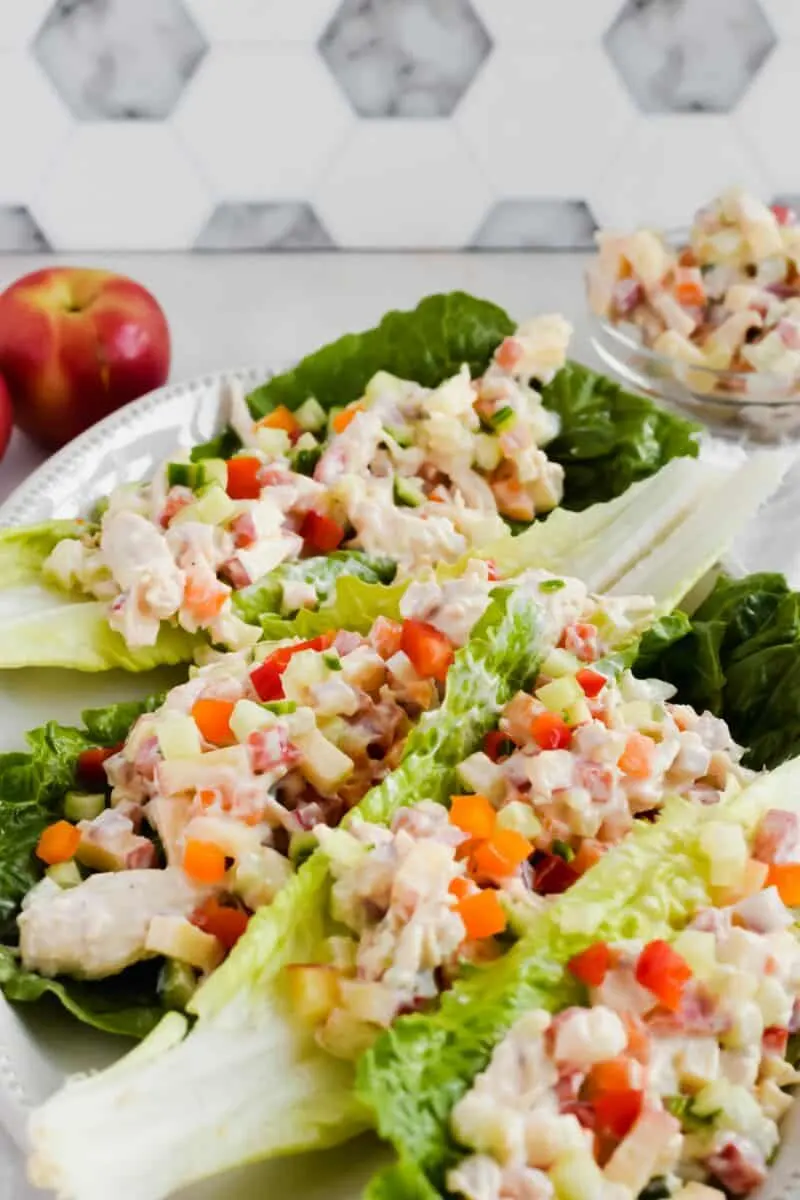 These crisp, crunchy, and colorful Rainbow Chicken Salad Lettuce Wraps make the most perfect summertime meal. They're full of delicious fruits, veggies, and flavor, and are great for meal prep!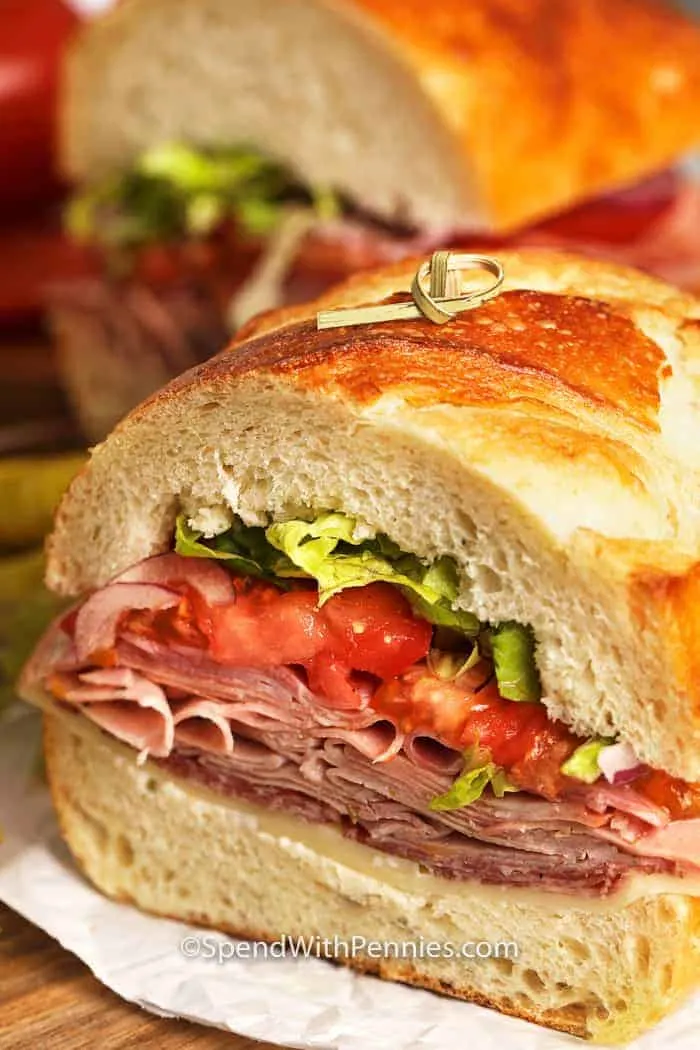 Italian Subs are a super yummy sandwich! Piled high with fresh ingredients, a variety of sliced meats, and creamy cheeses, everyone loves these.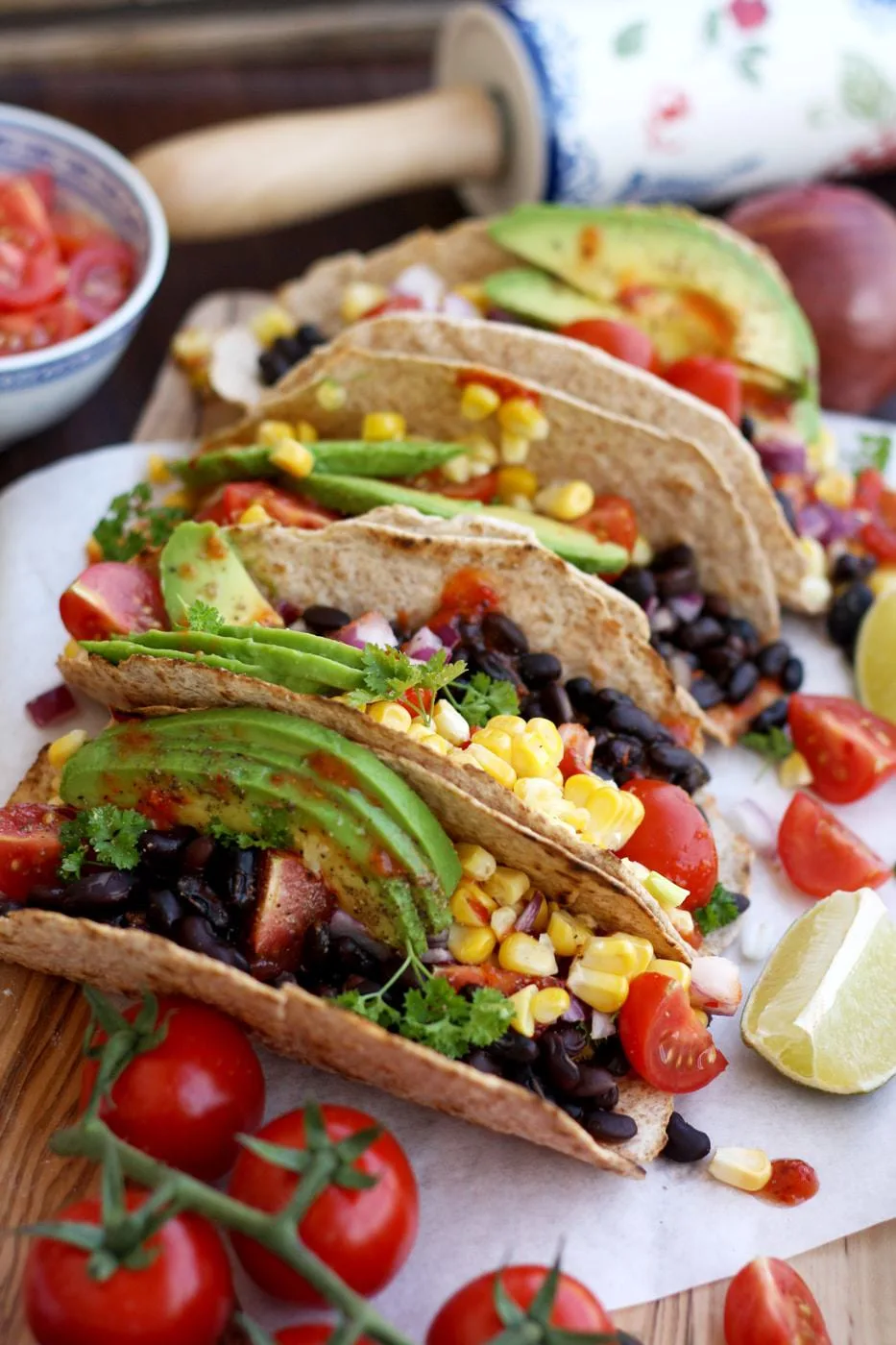 Healthy and delicious 5-minute easy vegan tacos recipe. Satisfying, delicious, quick tacos, loaded with healthy fillings that you can easily customize.
Fruit Salads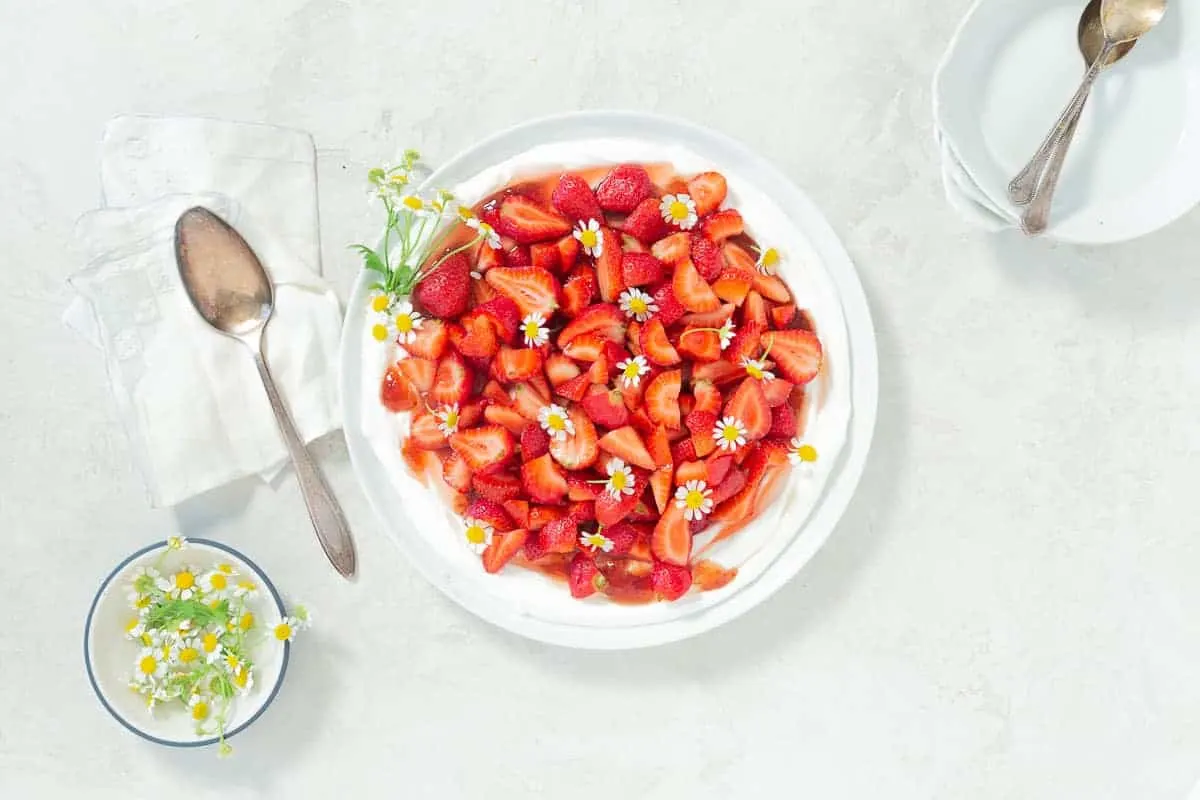 This fresh brunch side dish is loaded with sweet berries, creamy yogurt, and a floral chamomile syrup. It makes for a great brunch side dish or summer dessert. Not only that, but it is kid friendly!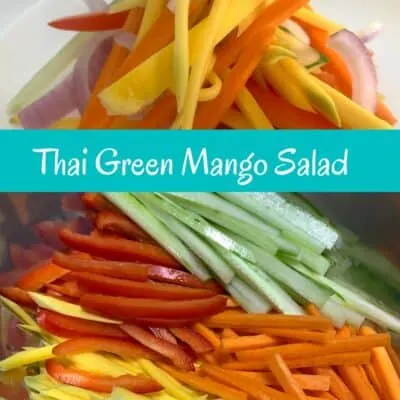 This thai mango salad is your best salad dish with the mix tastes of spicy, sweet, sour and salty.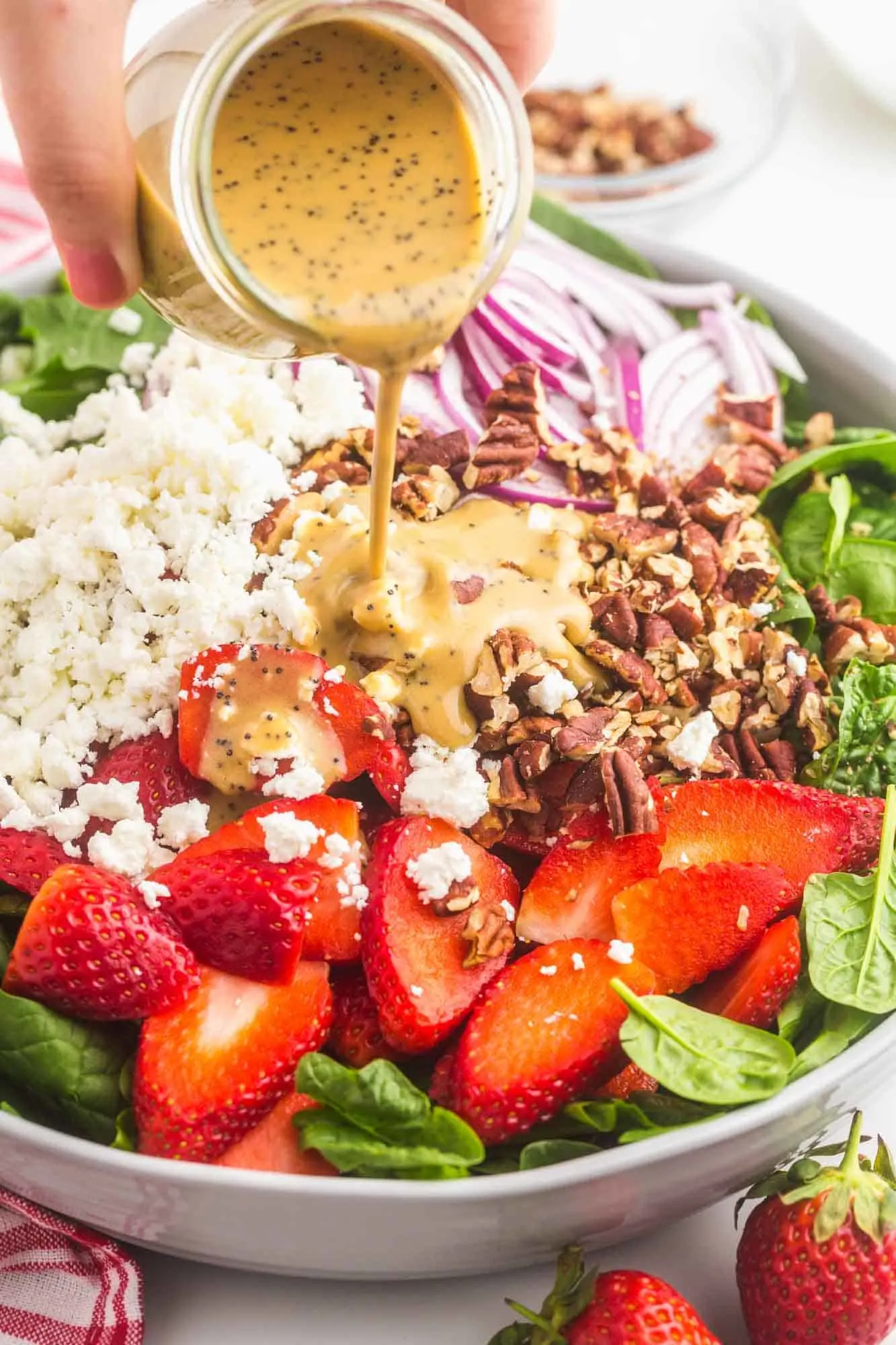 Everyone loves this salad! Freshly toasted pecans, sweet strawberries, and creamy goat cheese star in this delicious Strawberry Spinach Salad with a creamy balsamic poppy seed dressing.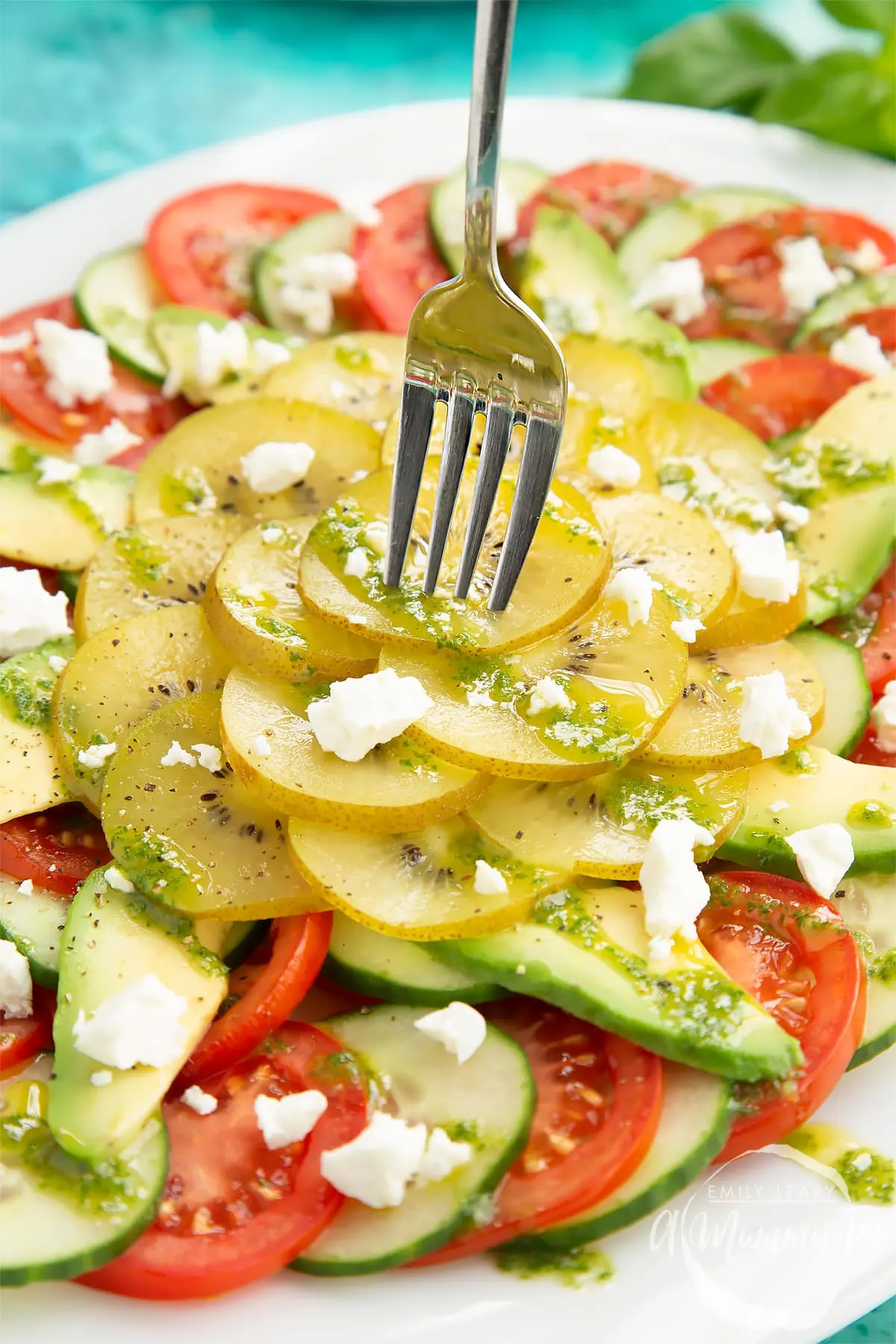 This kiwi feta salad is my most summery, fresh-tasting, delicious salad ever! If you've never had kiwi as part of a savory dish before, this is the place to start.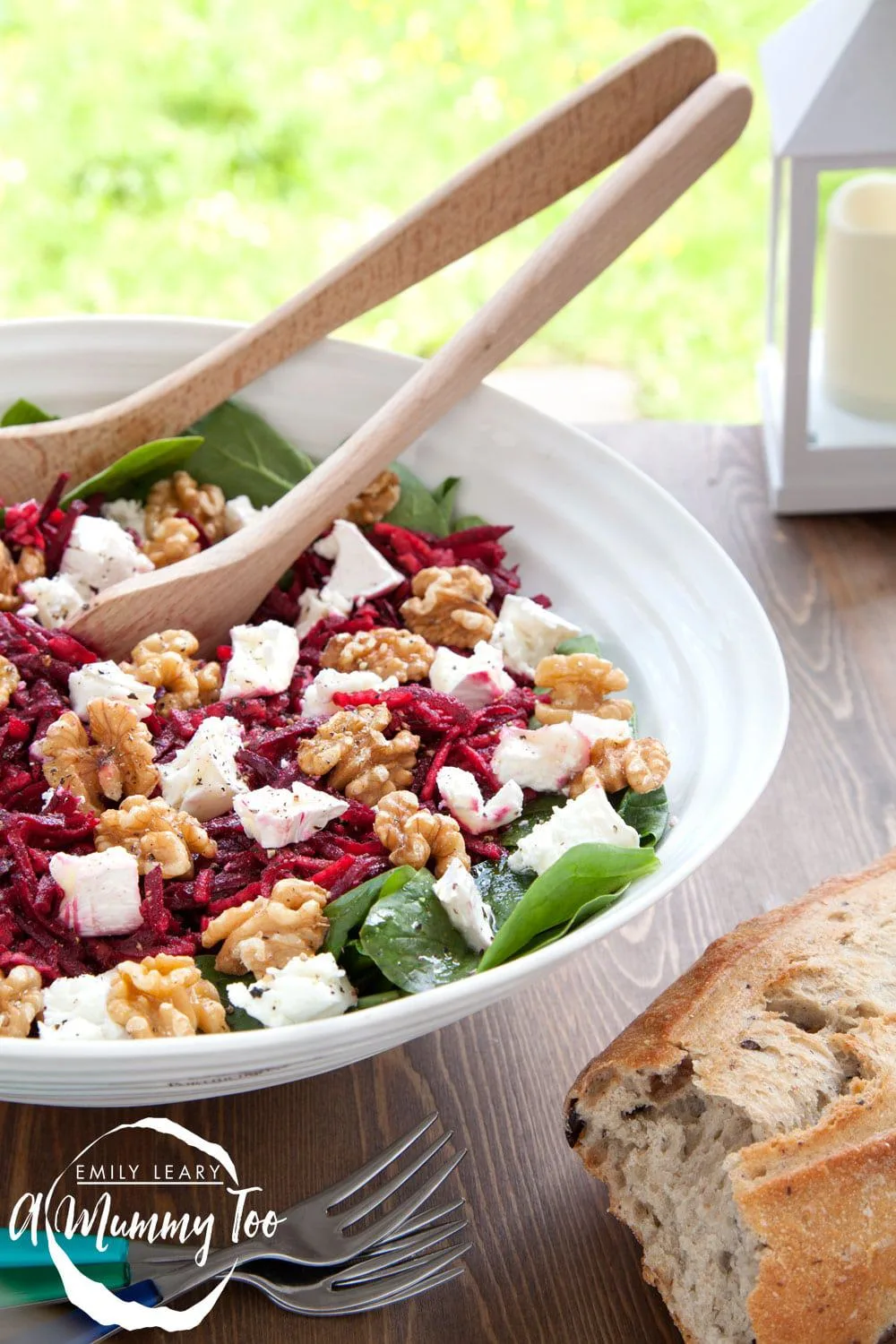 This summery salad brings deliciously tart Bramley apples together with earthy beetroot and sweet balsamic, topped with crunchy walnuts and creamy goat's cheese.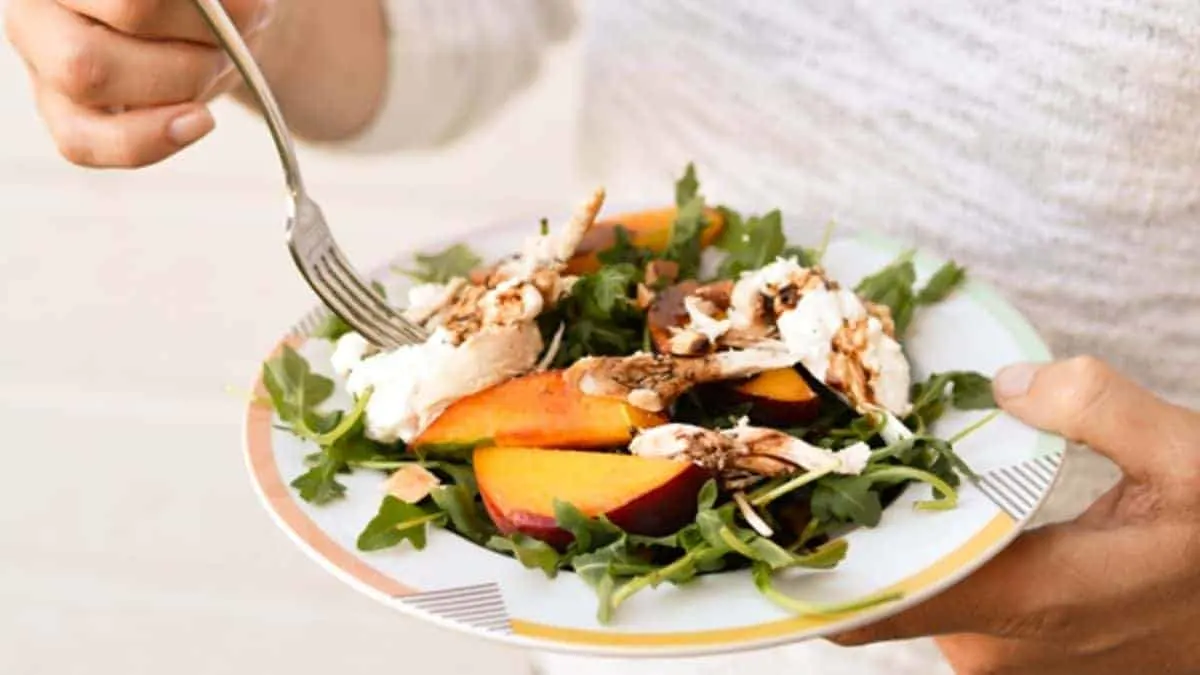 Don't heat up the kitchen. This Peach Burrata Arugula Salad is the perfect no-cook meal for summer. Delicious fresh produce and creamy cheese combine to make a salad you'll crave!
Pasta Salads – The Ultimate Cold Dinner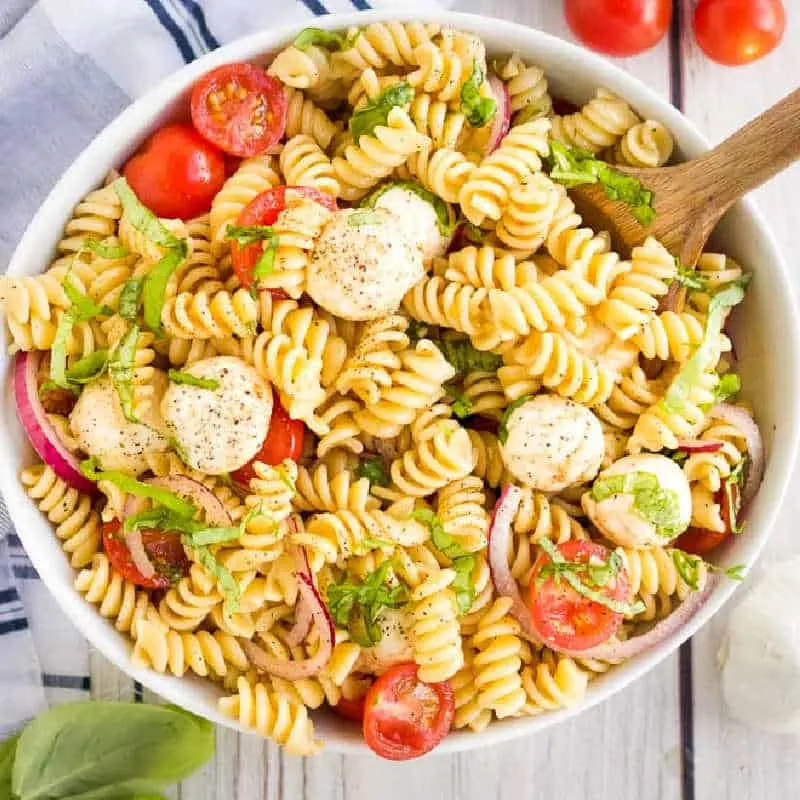 A tangy balsamic dressing ties the fresh tomatoes, creamy mozzarella, and tender pasta together for the perfect side dish to any potluck or BBQ.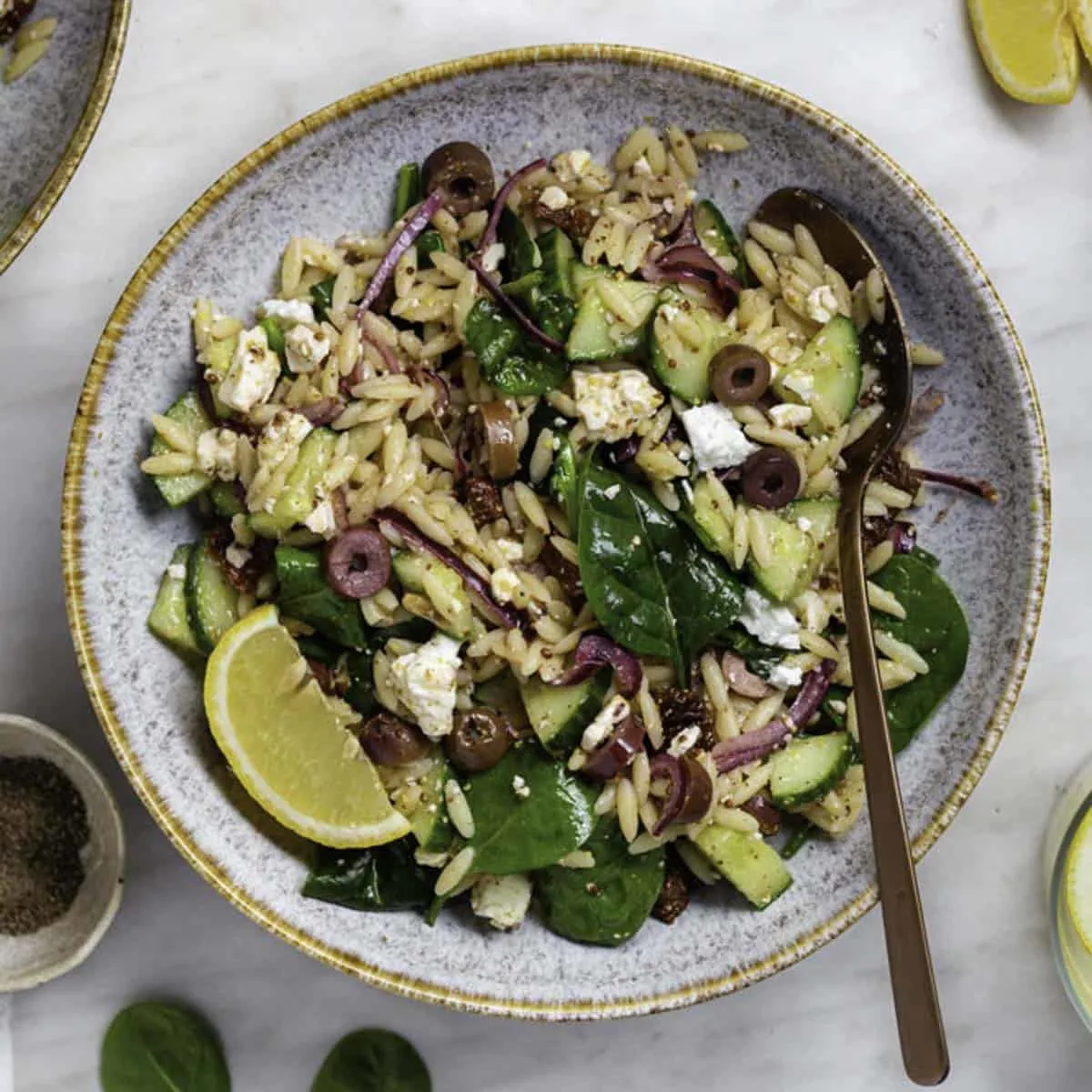 This Mediterranean salad with orzo is easy to make and comes together in less than 20 minutes. It's so versatile, and is the perfect side to any family dinner!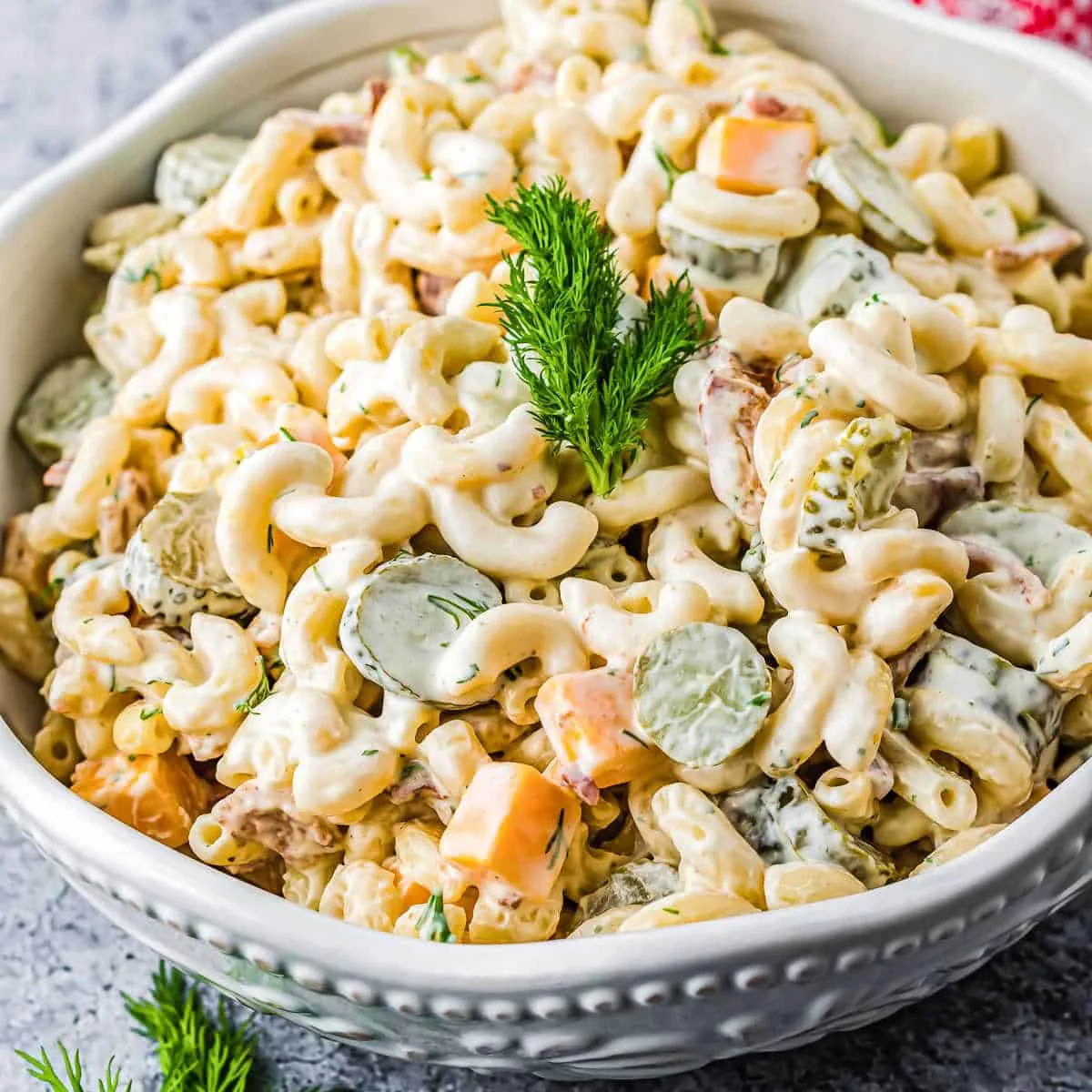 This pasta salad combines tender macaroni, crispy bacon, cheddar cheese, and stars crunchy dill pickles. Grab all the ingredients on your next trip to the grocery store and be ready to make this whenever the craving grabs you.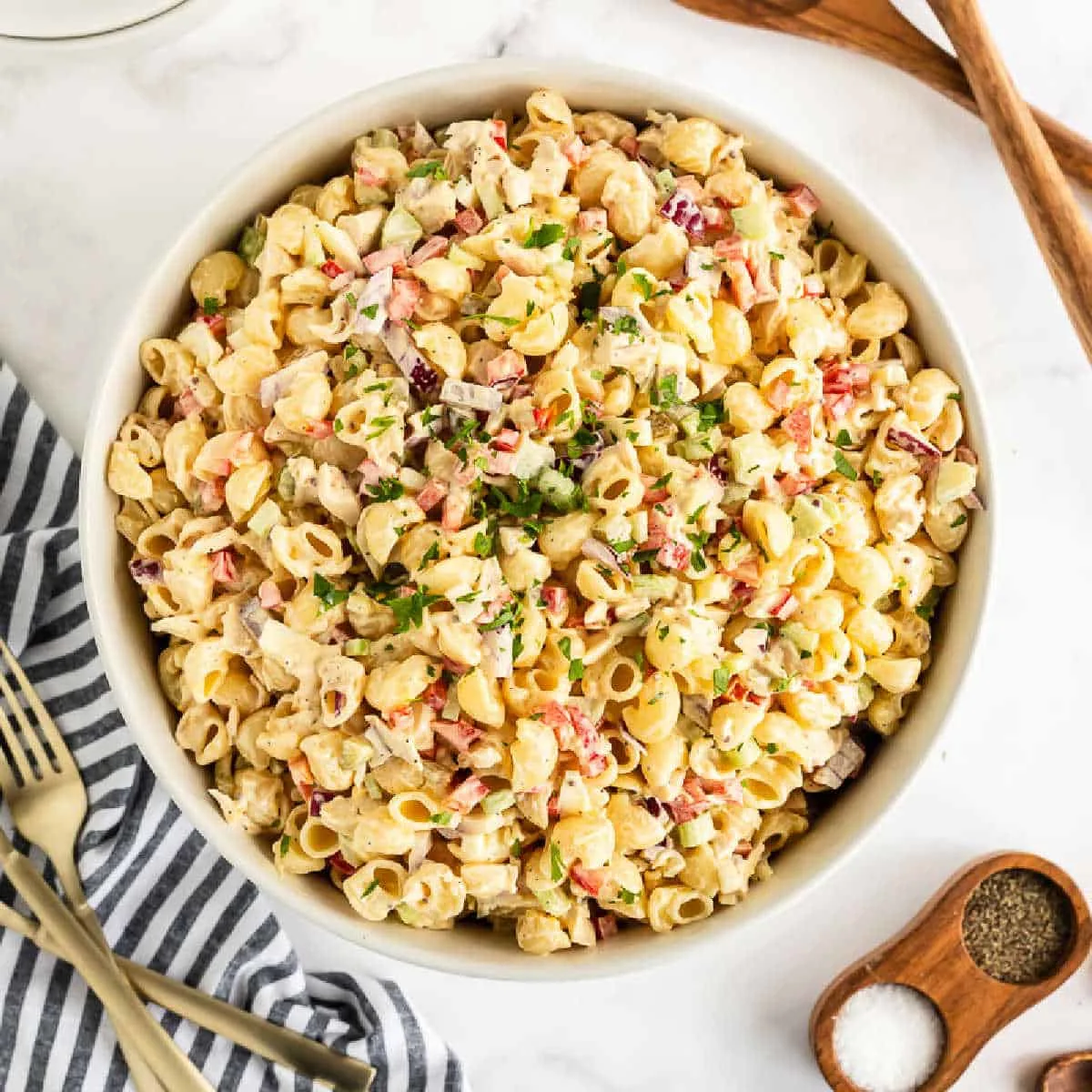 Simple and easy to make, this classic Chicken Macaroni Salad makes a perfect dinner, side dish, or light lunch. I keep this on hand when I really don't want to cook dinner because it holds well for a few days in the fridge.
Grain Based Salads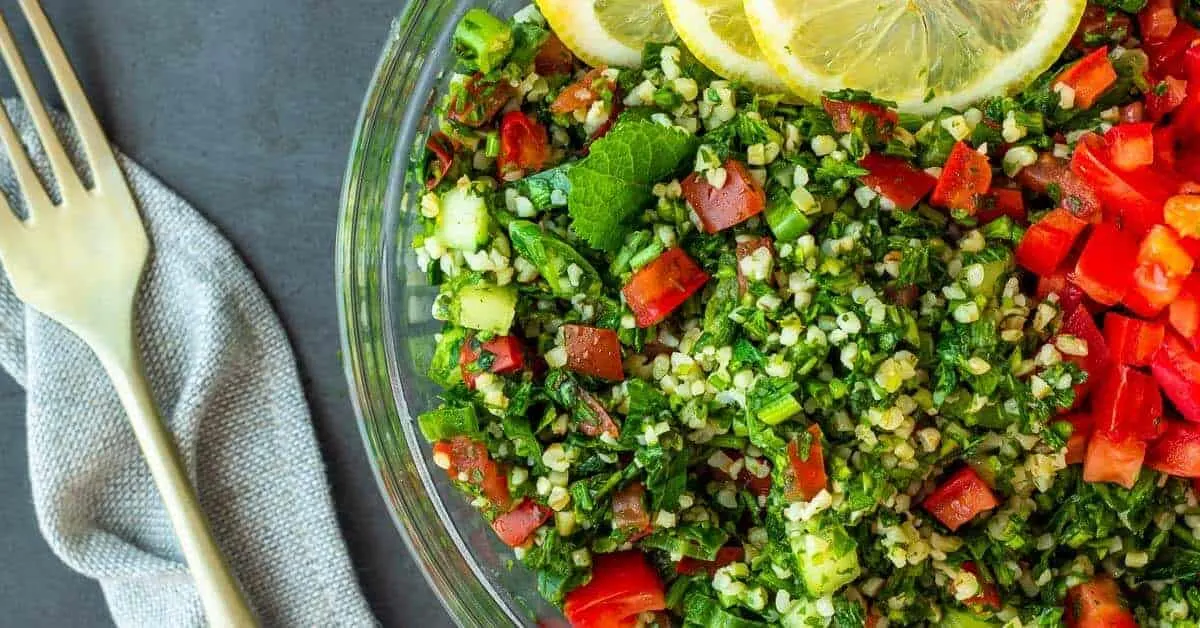 It's summertime and that means hot weather, cookouts, and no-cook meals! This tabbouleh salad is the perfect meal to make when you don't want to turn on the oven. Tabbouleh is a Lebanese dish made with bulgur, tomatoes, cucumbers, green onions, parsley, mint, lemon juice, and olive oil. It's light, refreshing, and healthy. Move over quinoa salads!
Bean Salads – Protein Rich Cold Dinner Dishes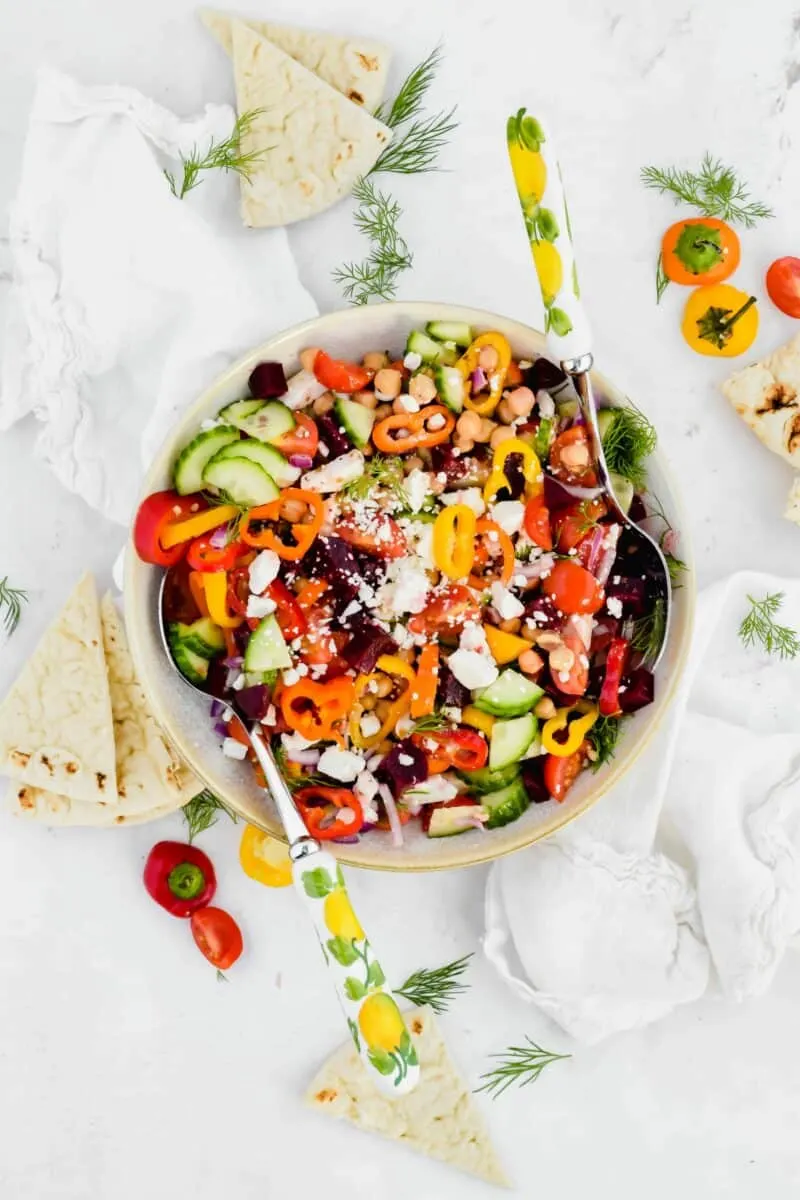 The fresh, clean, and crisp flavors in this one bowl Easy Chickpea Mediterranean Chopped Salad will make you feel like a million bucks. It's so tasty, versatile, and no cooking required!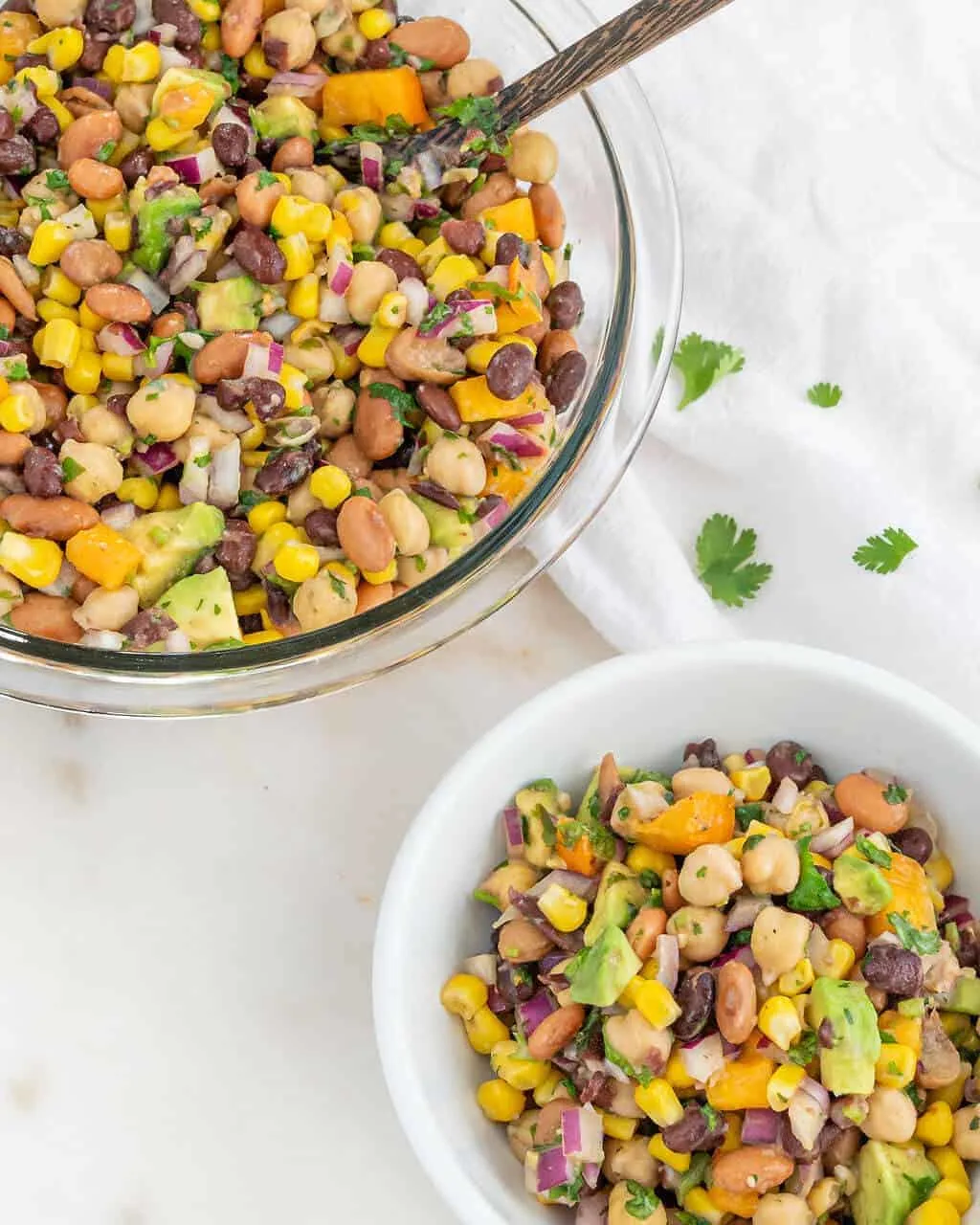 Get ready to enjoy everyone's favorite bean salad! Simple, super-quick and packed with plant-based protein. You'll truly love it!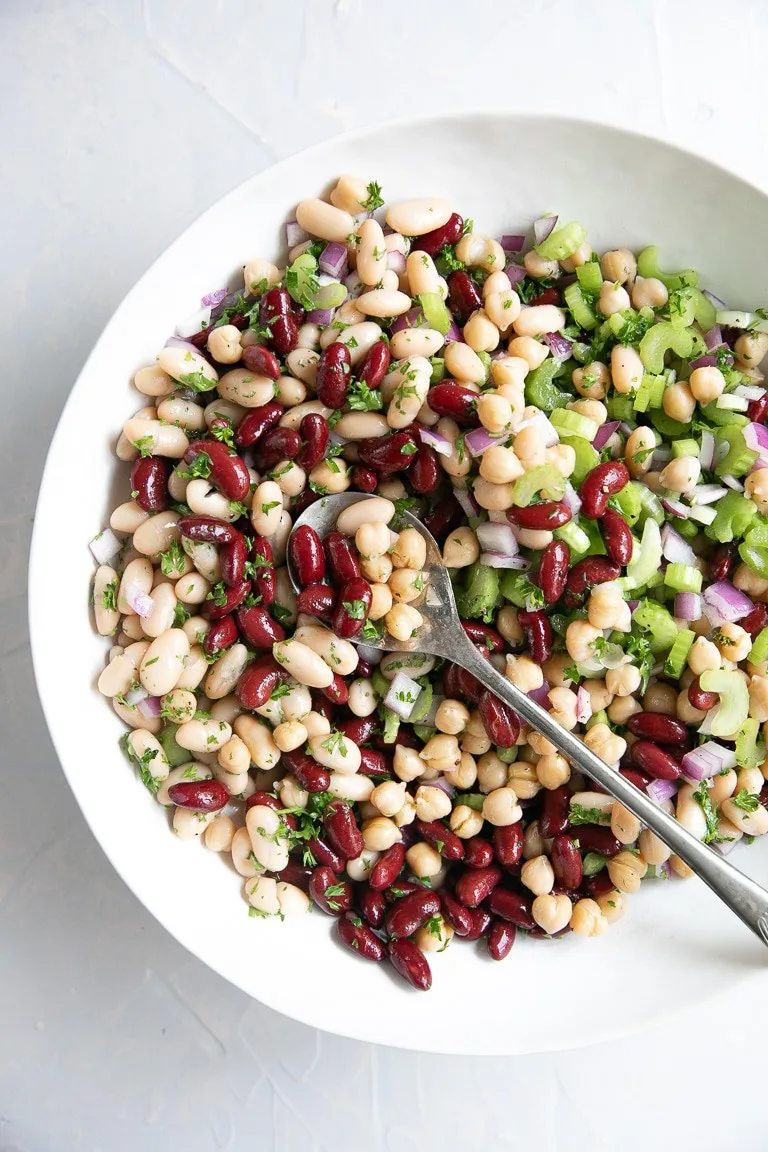 Three Bean Salad Recipe, made with affordable pantry essentials including garbanzo beans, kidney beans, and cannellini beans, takes less than 15 minutes to toss together. Dressed in a light vinaigrette, this delicious three bean salad is the perfect summer potluck or barbeque side dish. This is one of my favorite no cook recipes!
Creamy Salads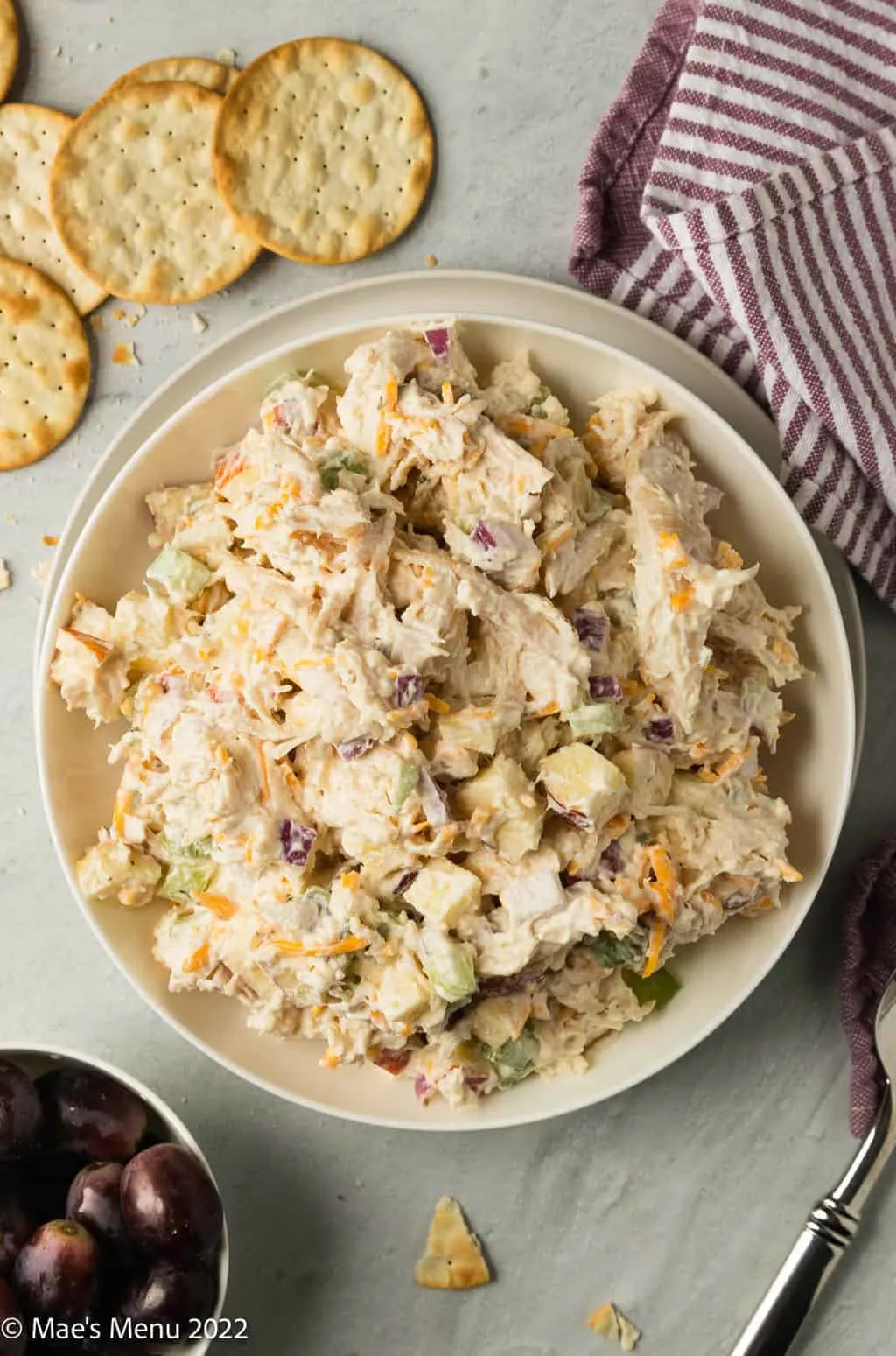 With diced apples, celery, and shredded cheddar cheese; this rotisserie chicken salad has it all! This recipe is ready in under 10 minutes and is lighter than classic chicken salad.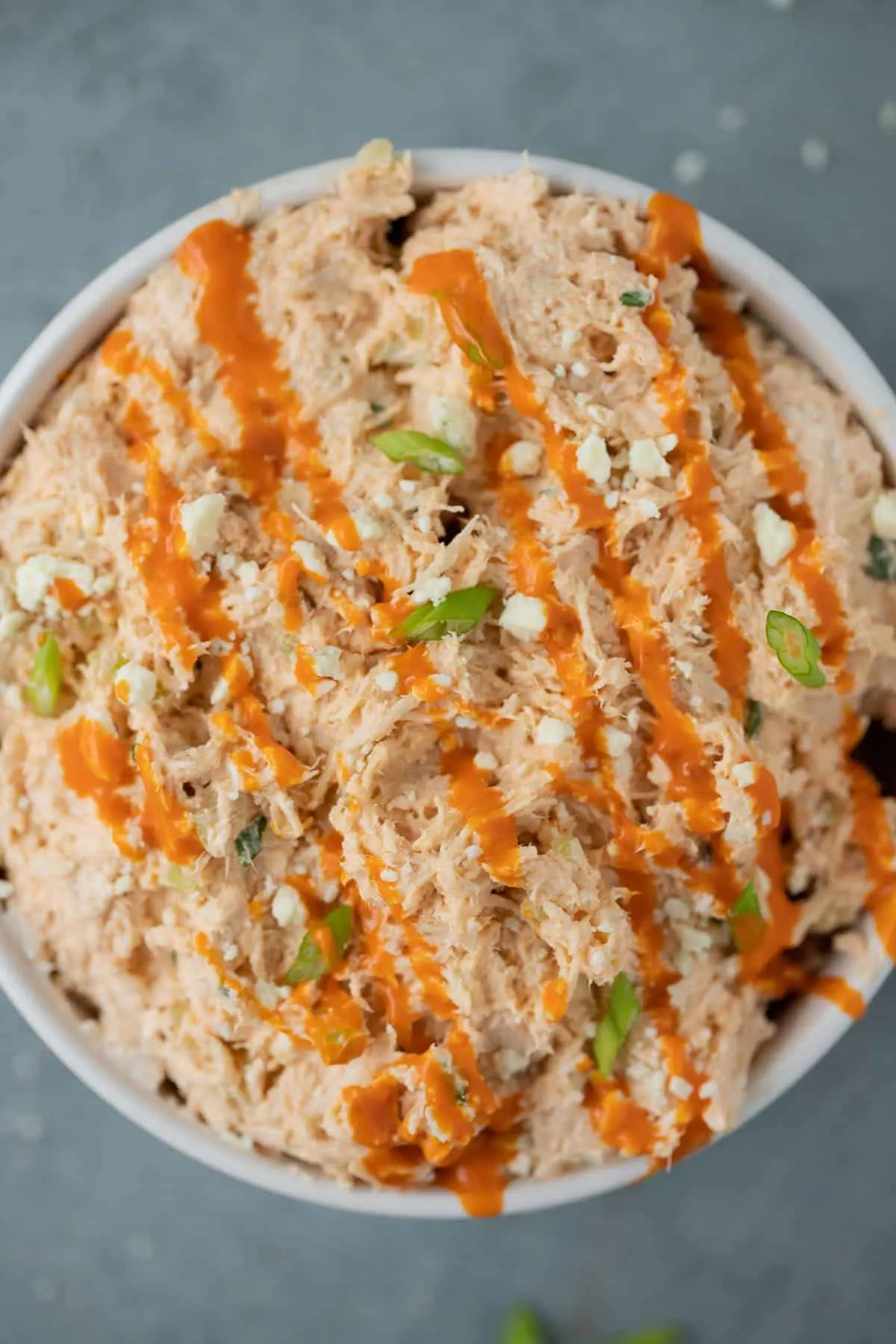 The best Buffalo Chicken Salad Recipe! Easy to make and healthy, learn how to make buffalo chicken salad for a delicious, quick meal!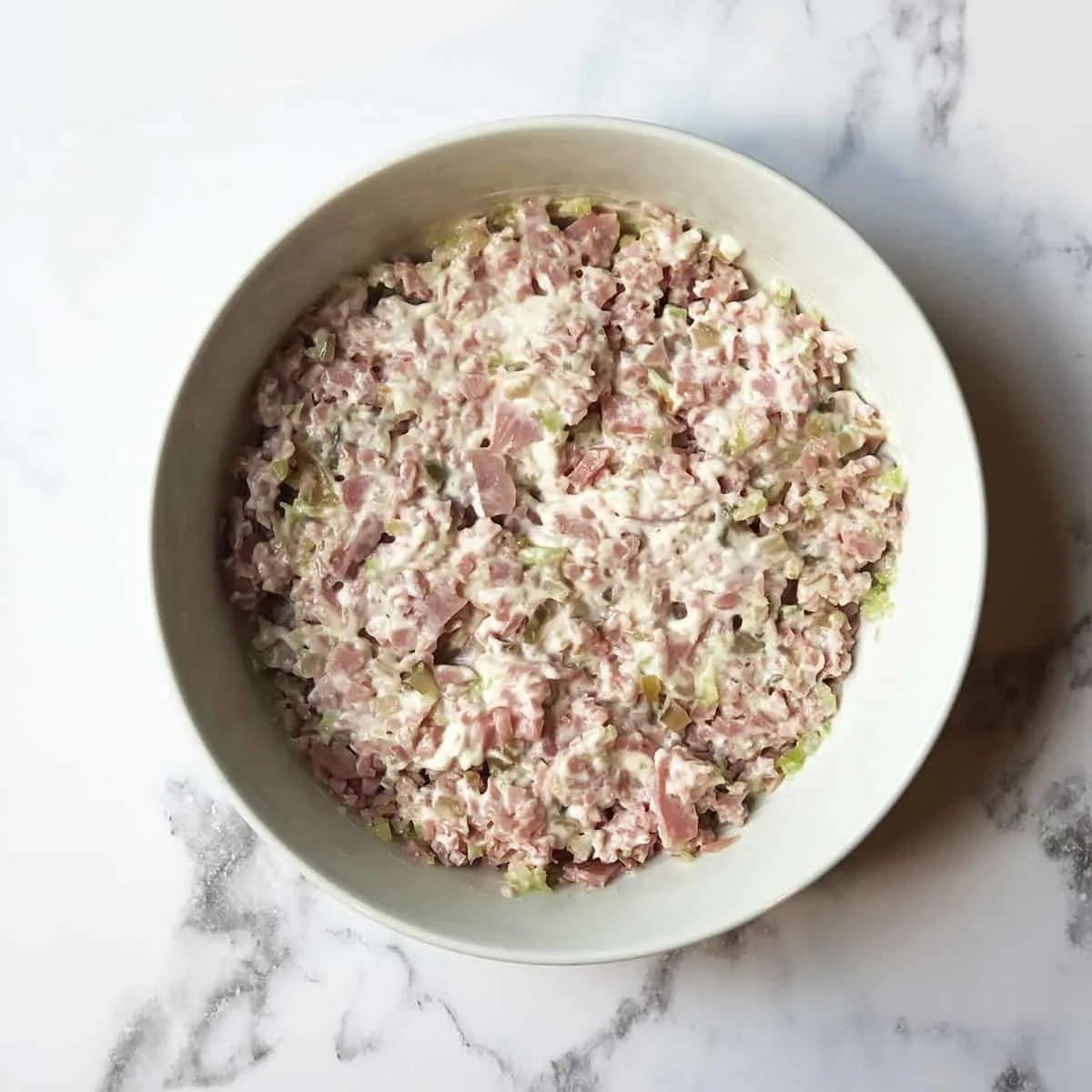 This old fashioned ham salad is such an easy recipe. It goes great on sandwiches or crackers!
Vegetable Salads – Cold Dinner or Side Dishes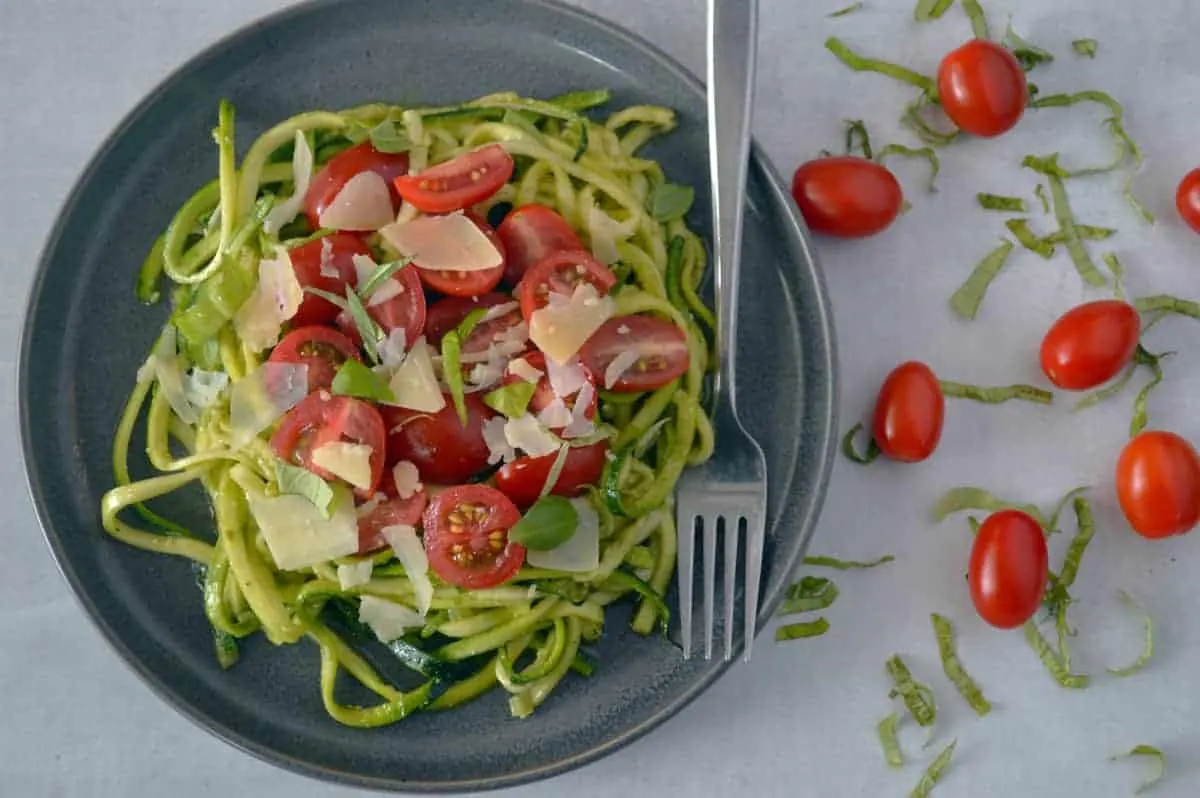 Grab those fresh zucchini from the garden and enjoy this fresh meal in under 15 minutes. Just a few ingredients, easy to make, and healthy!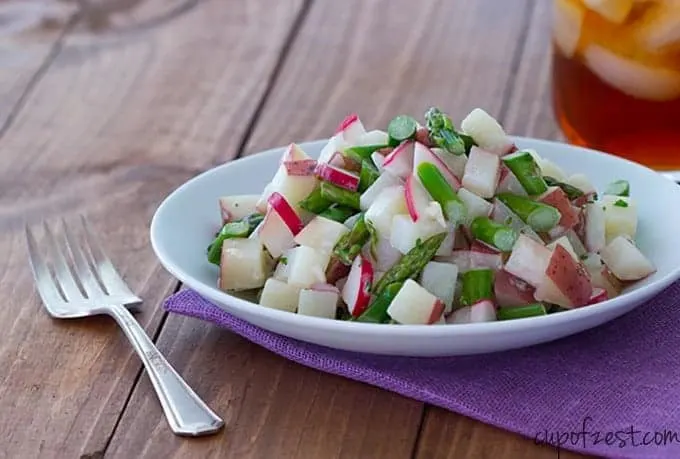 This Asparagus and Radish Potato Salad is great because it uses a little mayo and the Dijon mustard gives it a nice bite. I also love the fresh radish in it because it adds a nice crunch and a little spiciness to the dish.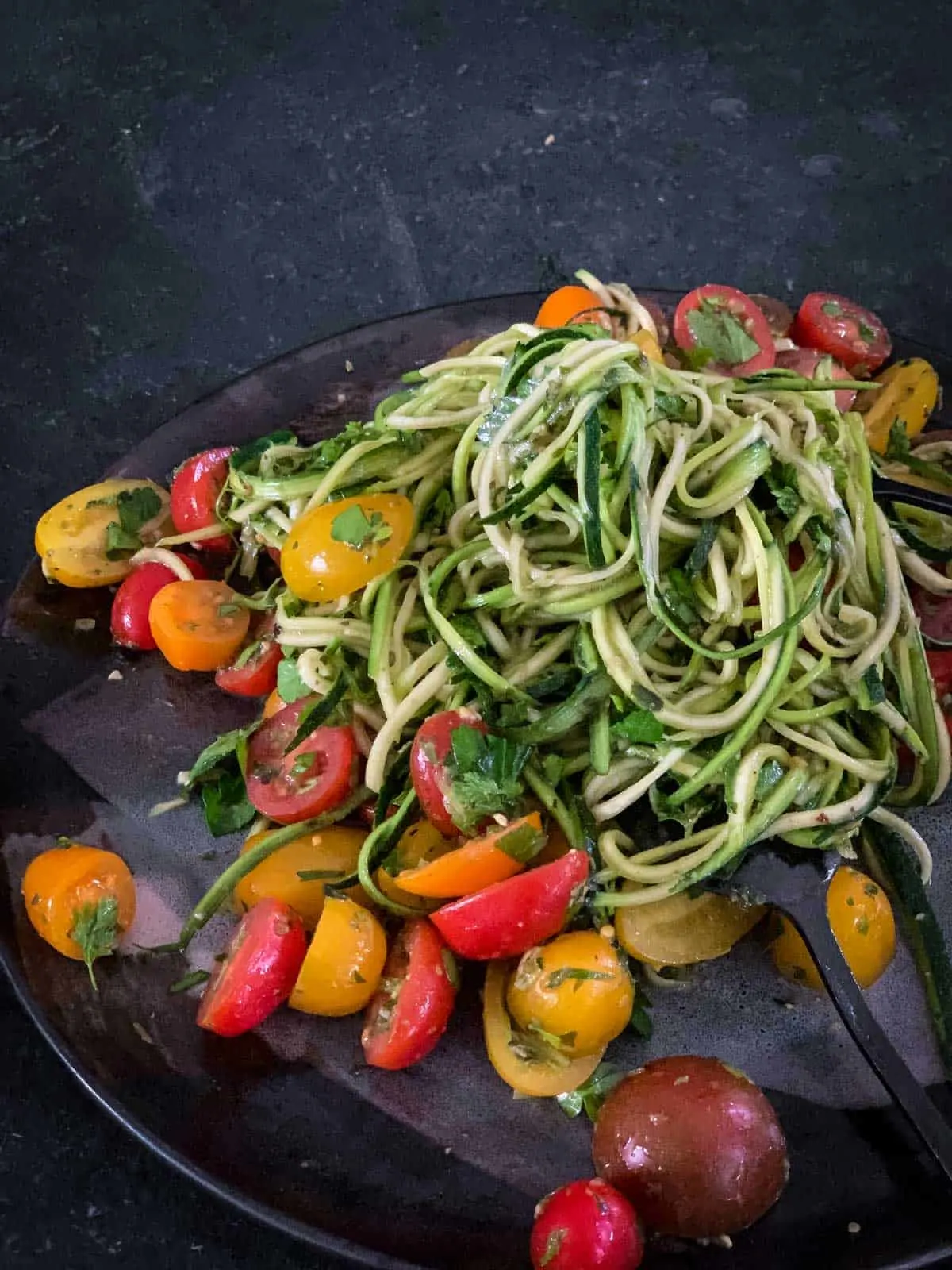 Dust off that zoodle maker to create the quickest vegan zucchini noodle salad in under 10 minutes. No, seriously, it's that easy. Chop, scoop and mix, and you'll have yourself a flavorful no cook salad to add to your dinner menu.
Seafood Dishes – Delicious Cold Dinner Ideas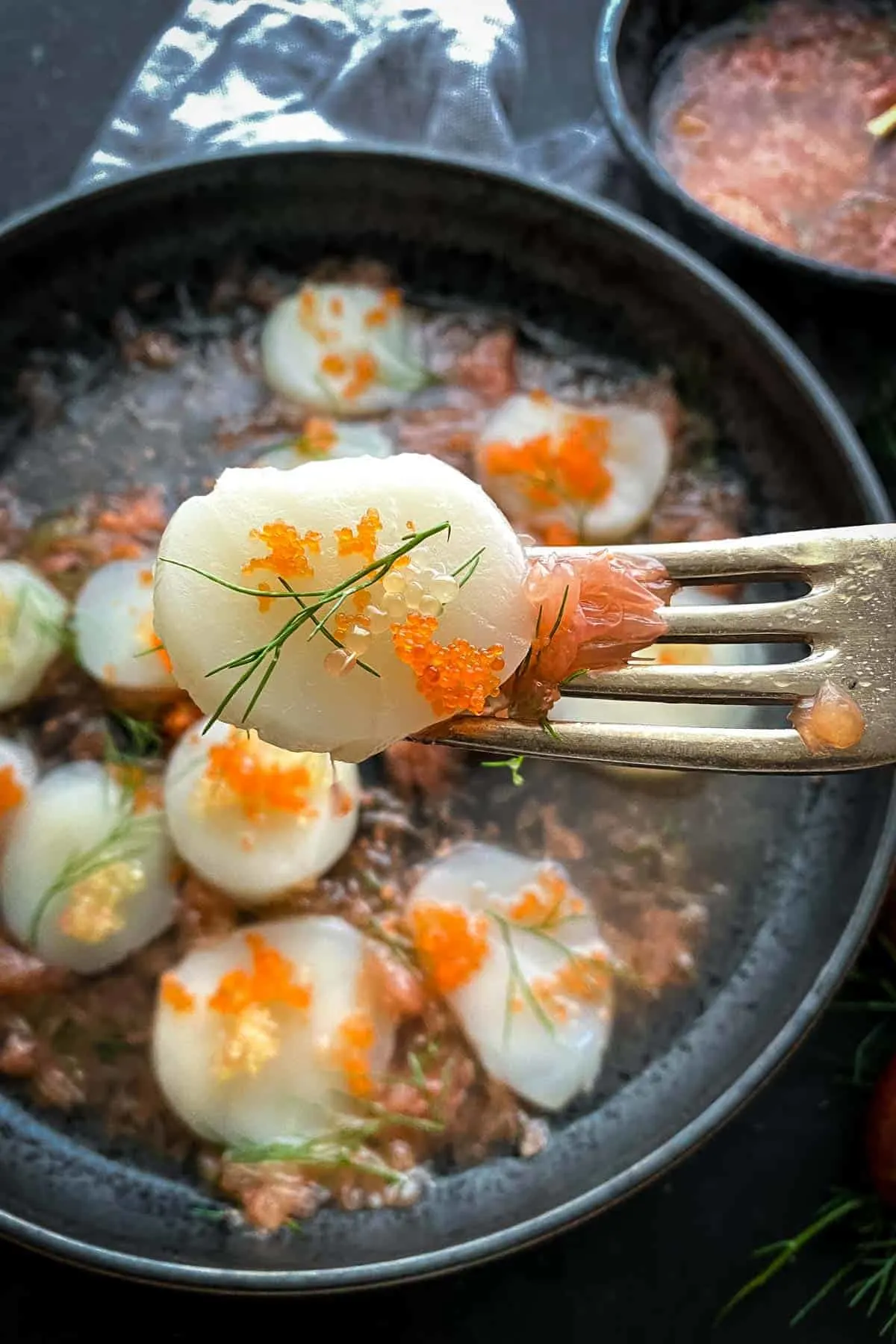 Dressed to impress, this is a delicate plate of scallop sashimi floating in a pool of blush pink ruby grapefruit dressing. Garnished with fennel fronds, finger lime pearls and crunchy tobiko on top, you will love this stunning appetizer.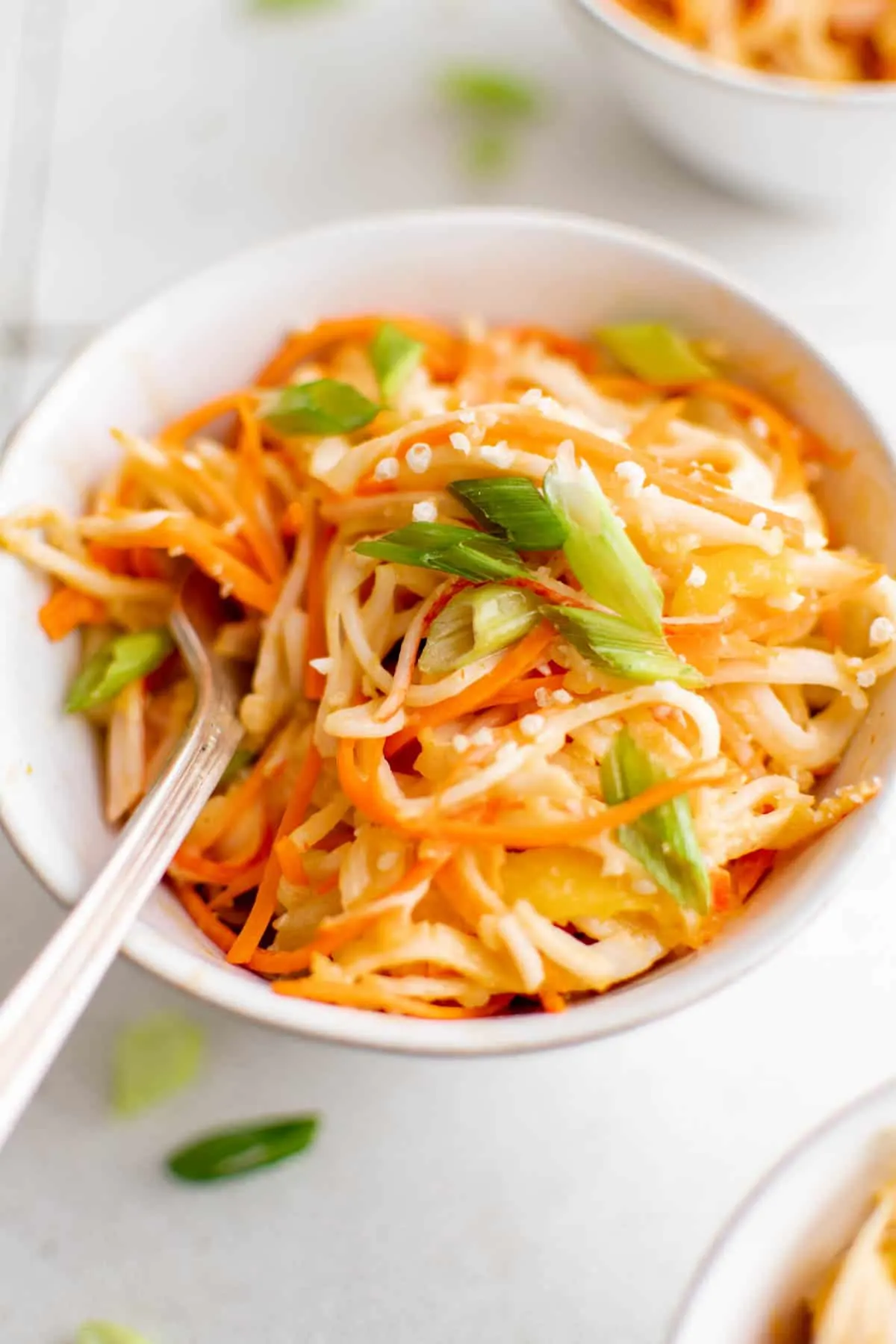 Spicy Crab Salad is a favorite of sushi lovers and those who frequent Japanese steakhouses. This simple Kani salad recipe is loaded with crab meat, mango, and veggies. Perfect for serving as a side dish or a light meal.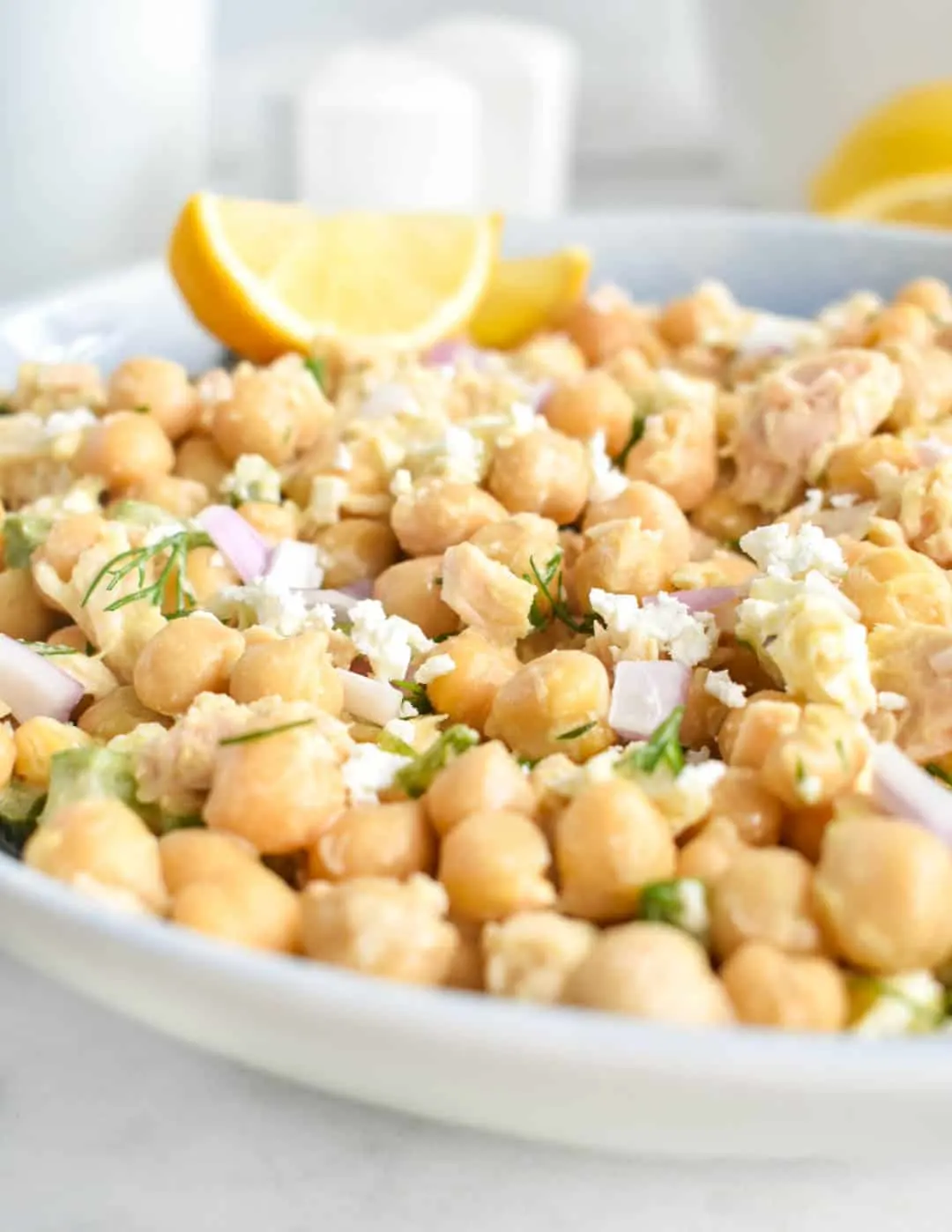 This delicious and satisfying Chickpea Salad with Tuna is a healthy, high-protein meal or snack that comes together in just 10 minutes. This wholesome chickpea salad recipe (or revithosalata in Greek) is sprinkled with feta and fresh dill and drizzled with a lemony dressing for a perfect make-ahead lunch or snack.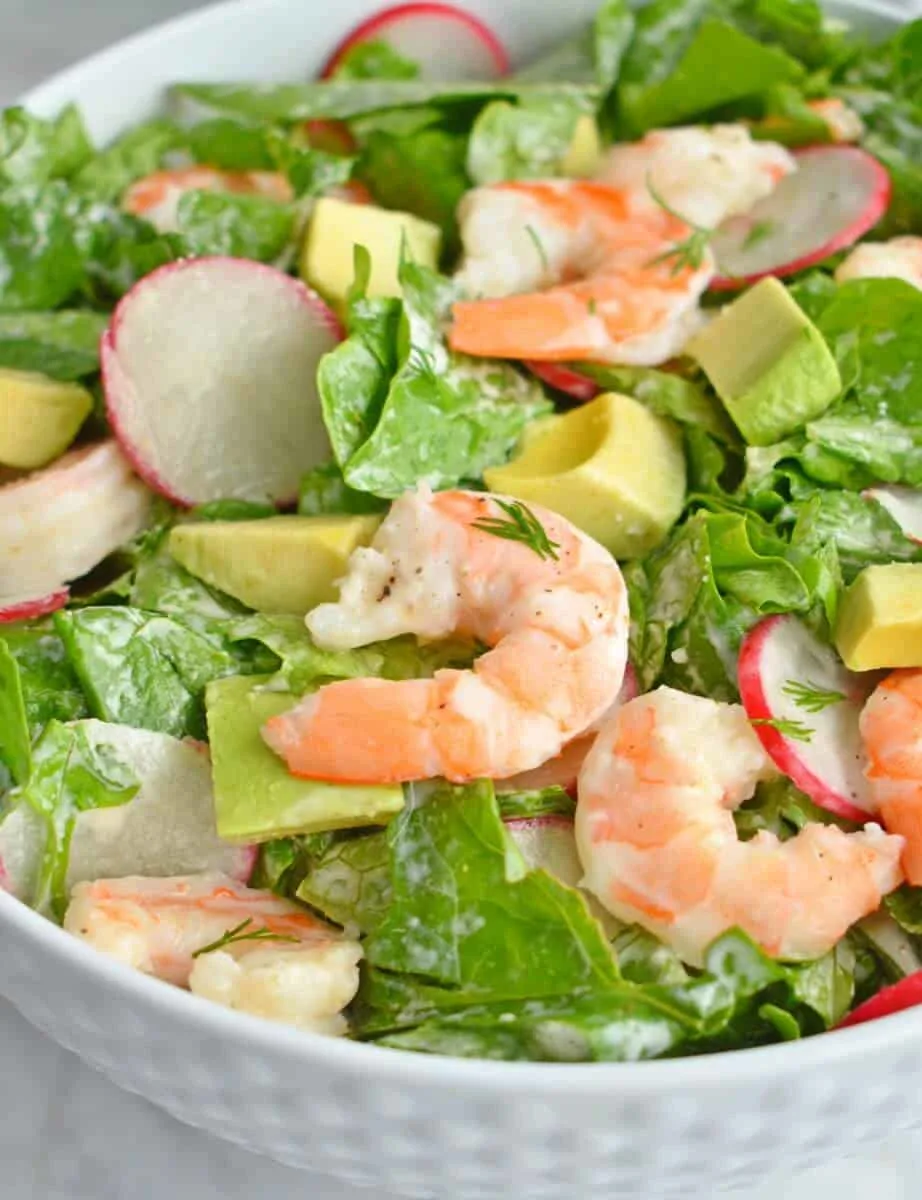 This simple Shrimp and Avocado salad makes the perfect lunch! Tossed in a delicious, healthy creamy dill dressing made with Greek yogurt, this dish is packed with nutrients!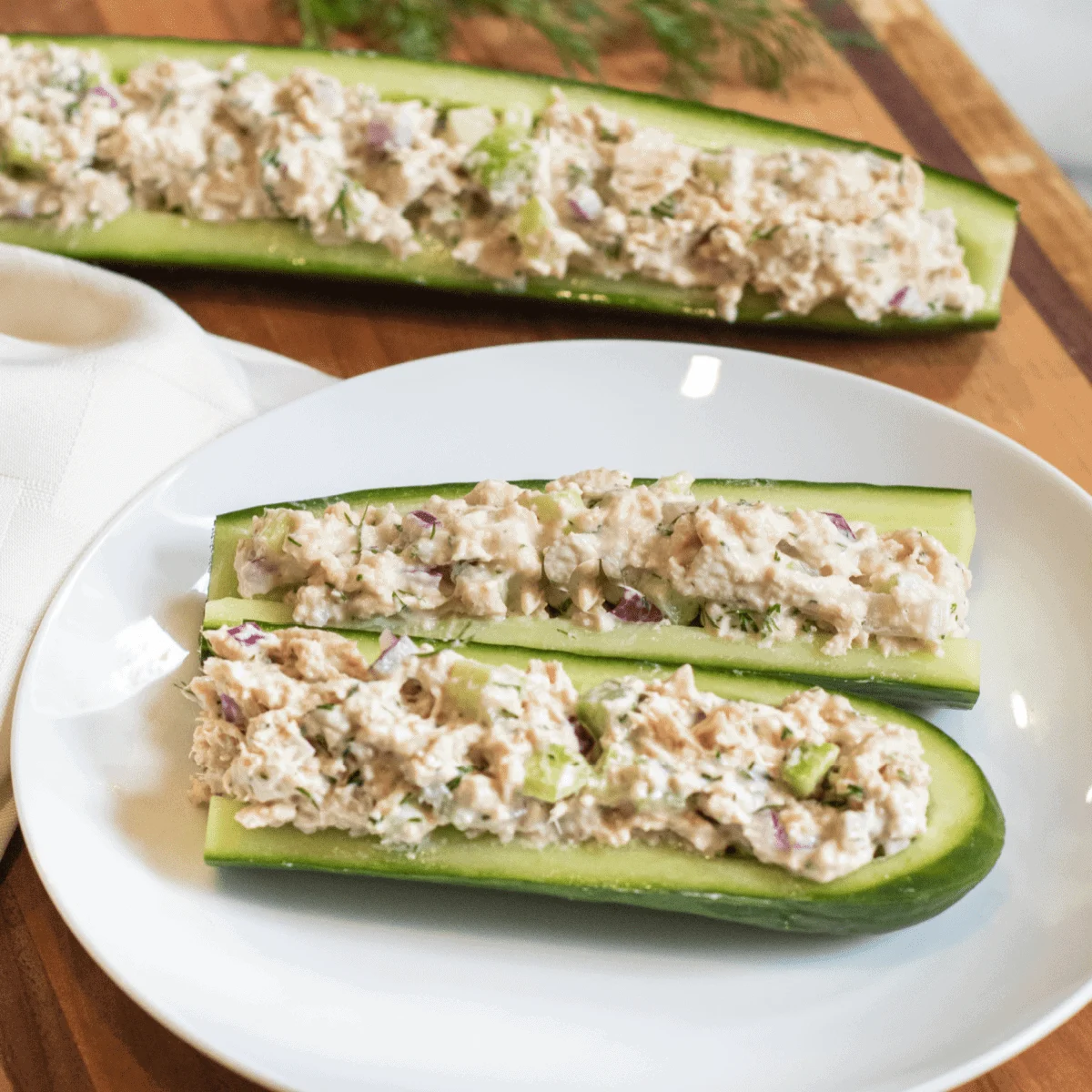 Add a little fun and dill pickle flavor to your tuna salad with these Dill Tuna Salad Cucumber Boats! This healthy gluten-free recipe is one that's ready in just minutes and will be a new fast and easy lunch!
If you love this recipe as much as I do, please write a five-star review in the comment section below (or on Pinterest with the "tried it" button – you can now add pictures into reviews, too!), and be sure to help me share on facebook!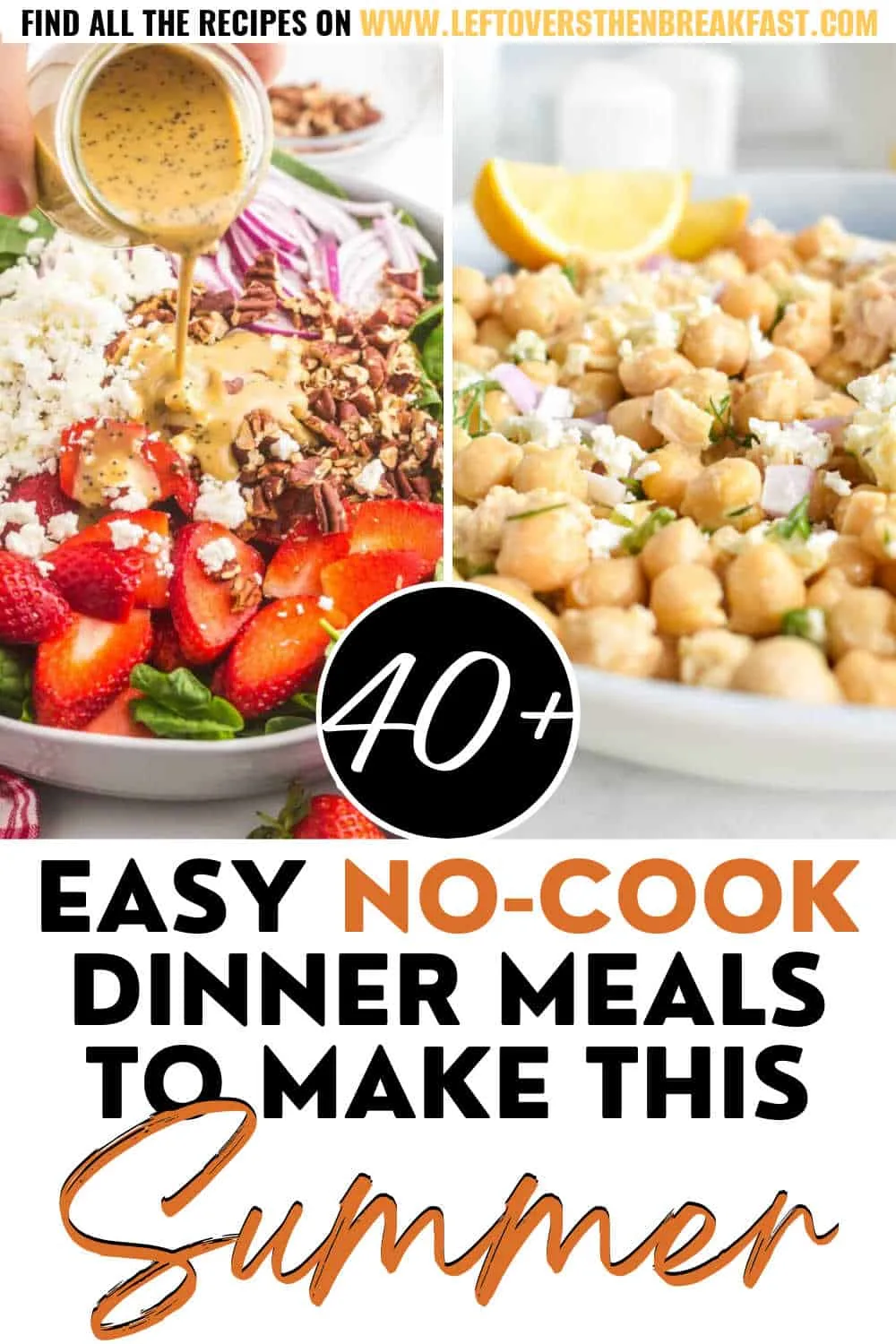 These cold dinner ideas are not only great for hot summer nights, but even in the winter! We can always use more fresh veggies in our lives. What is your favorite cold dinner idea? Leave a comment and let me know!
More Cold Dinner Ideas
LeftoversThenBreakfast.com. Content and photographs are copyright protected. Sharing of this recipe is both encourages and appreciated. Copying and/or pasting full recipes to any social media is strictly prohibited.