Strawberry Lemonade Popsicles are bright, sweet, tart, and BURSTING WITH FLAVOR. Easy to make, they are the perfect treat for COOLING OFF on warm day!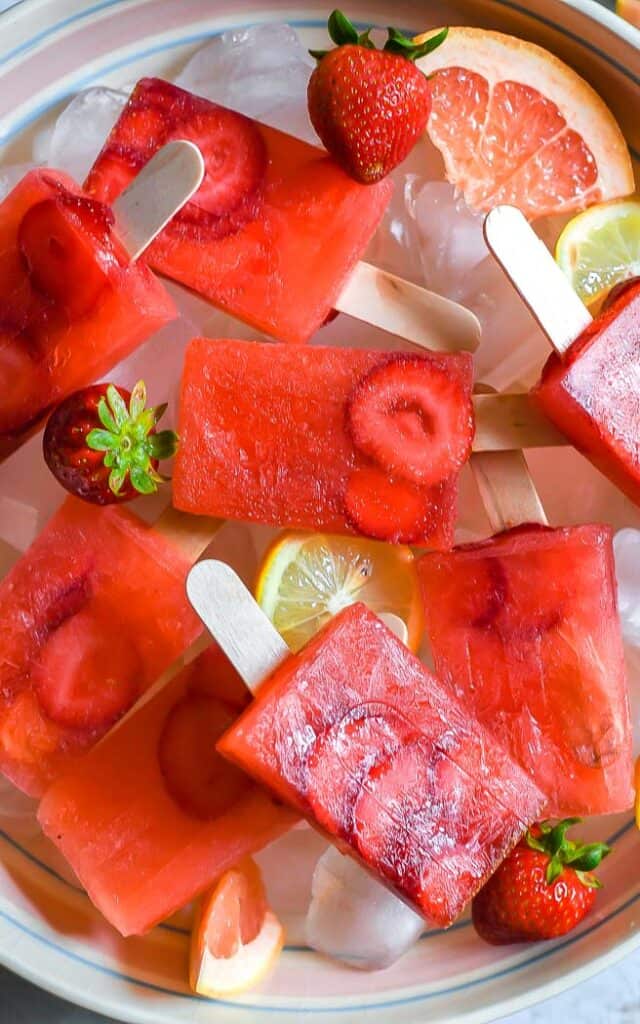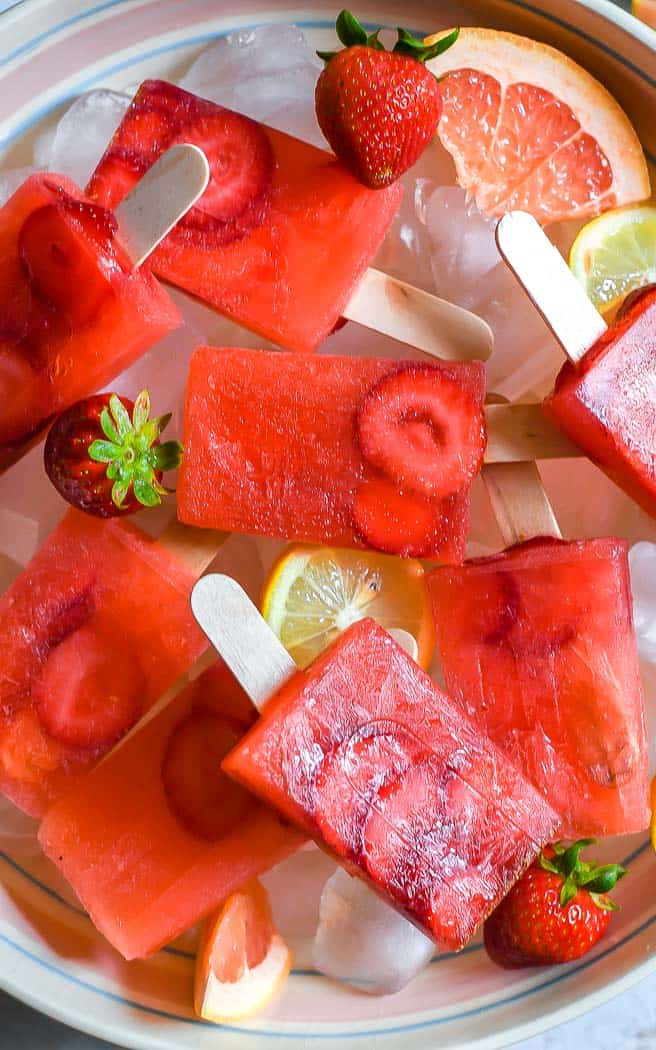 If you'd rather skip my essential cooking tips and tricks and get straight to this delicious recipe – simply scroll to the bottom of the page where you can find the printable recipe card.
I just LOVE strawberries! Don't you? They are the perfect fruit. Sweet, tart, and bursting with juice that can be used for all kinds of treats.
Ice cream, cakes, and cool popsicles!
HOMEMADE POPSICLES
Real fruit popsicles are a great way to add those extra fruit servings to something the kids will love.
You can use frozen strawberries, but they are harder to slice and the sliced ones sure do make them look pretty. They add some wonderful texture to them as well!
Just what you need to cool the hot summer days!
This post may contain affiliate links. As an Amazon Associate, I earn from qualifying purchases. Read my disclosure policy here.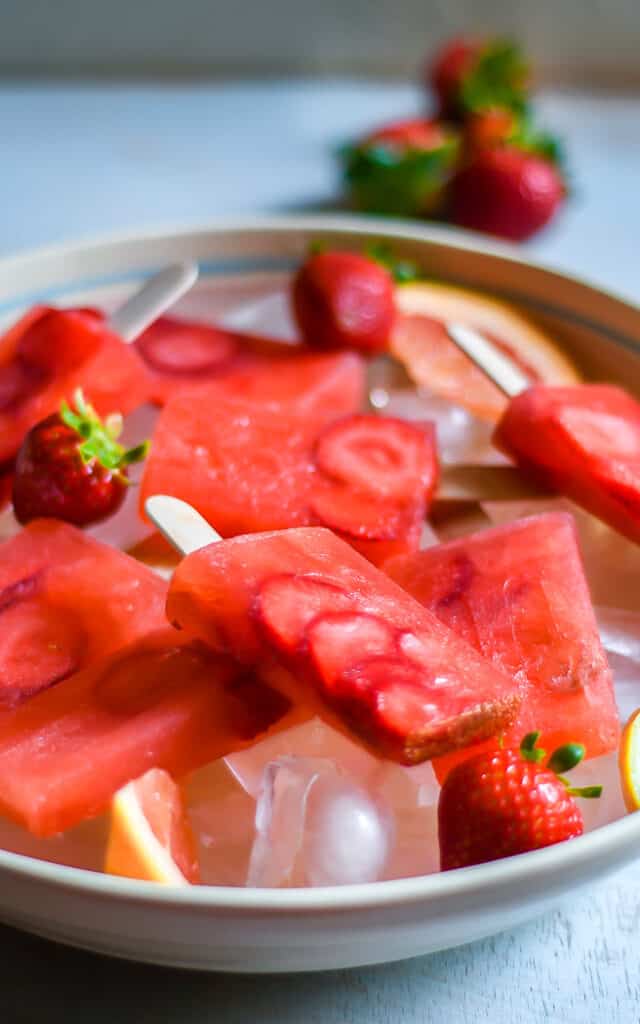 HOW DO YOU MAKE STRAWBERRY LEMONADE FROM SCRATCH?
You can buy pre-made lemonade for these but why not make it from scratch and skip the extra sugar and preservatives?
Just a few ingredients and you are on your way!
Fresh Strawberries
Lemons
Grapefruits
Sugar
Water
Tart lemon juice, along with the grapefruit, balance out the sweetness of the strawberries to make a refreshing drink.
I can drink this by the gallon, but I would prefer to make popsicles to keep me cool while enjoying the sun.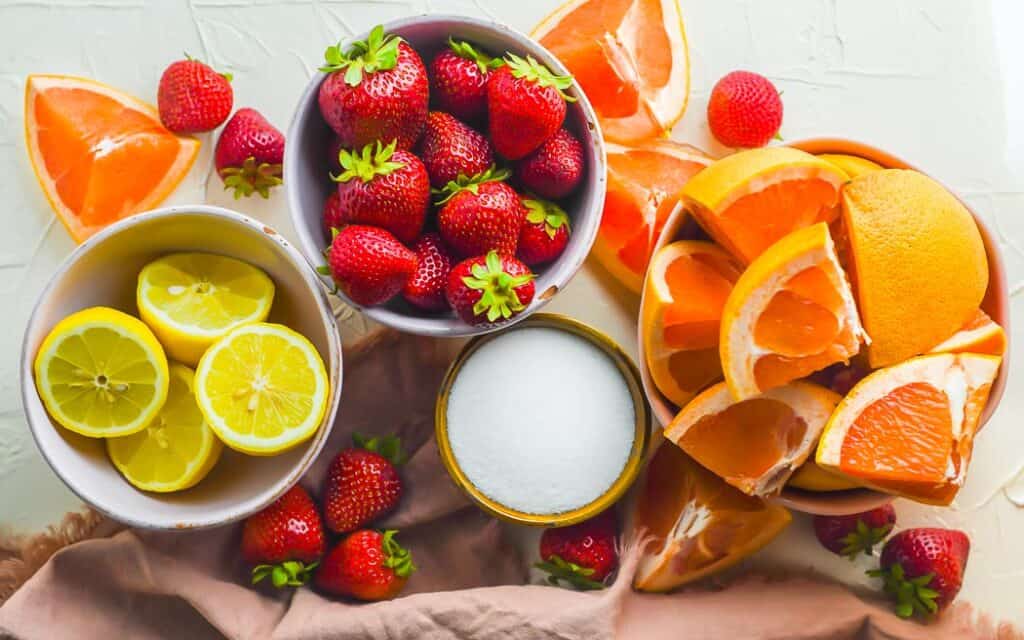 HOW TO MAKE STRAWBERRY LEMONADE POPSICLES
Make the lemonade: Combine the juices and simple syrup.
Slice the fruit: Slice 5-6 strawberries into thin slices. These are your garnishes!
Pour the popsicles: Pour into molds and add the strawberry slices to them. Place the molds into the freezer and freeze for 4-8 hours.
Add the sticks: At the 2-hour mark, place the popsicle sticks into the center of the molds. (After 2 hours of freezing, the popsicles will be firm enough to hold in place)
Enjoy: To un-mold, run under warm water for 10 seconds.
Looking for more comfort food? Follow LTB on Pinterest!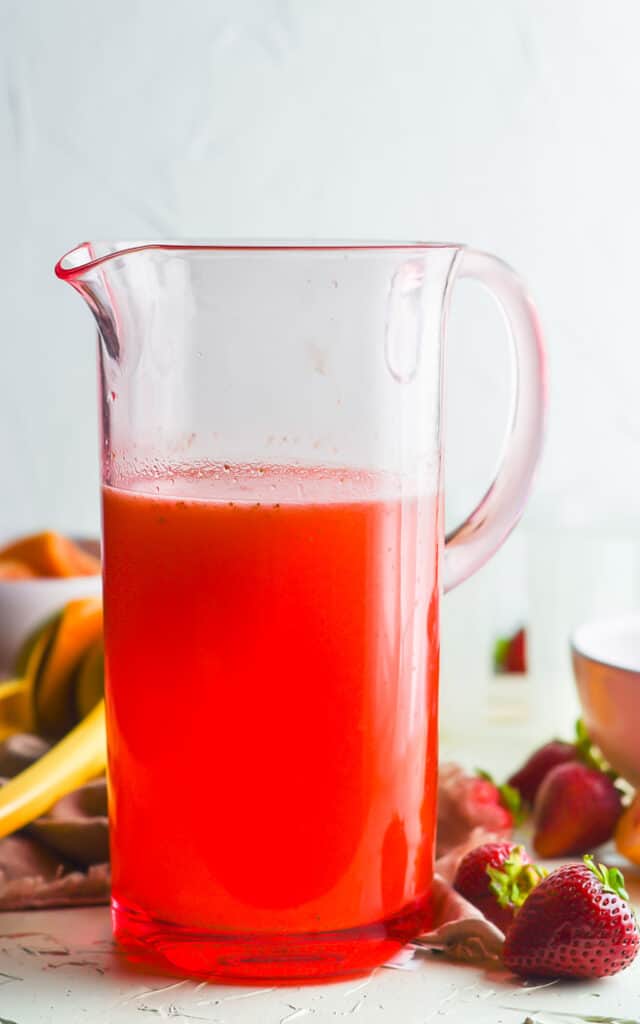 WHAT CAN I USE FOR POPSICLE MOLDS?
You can certainly buy some molds for making your frozen treats! I have this set and love them. But you can also use ice cube trays, paper or plastic cups, or even food storage containers.
Monster shaped ones are fun and these tubes are great too!
Just get creative!
HOW TO STORE HOMEMADE POPSICLES
To remove them from the molds, run or set them in hot water for 10-15 seconds. Once removed, eat or store them for later.
To avoid freezer burn or leaking, wrap the popsicles individually in plastic wrap, plastic bags, or Press N Seal wrap tightly.
You can then store the individually wrapped pops in a larger plastic zip-top bag in the freezer. This helps with easy serving!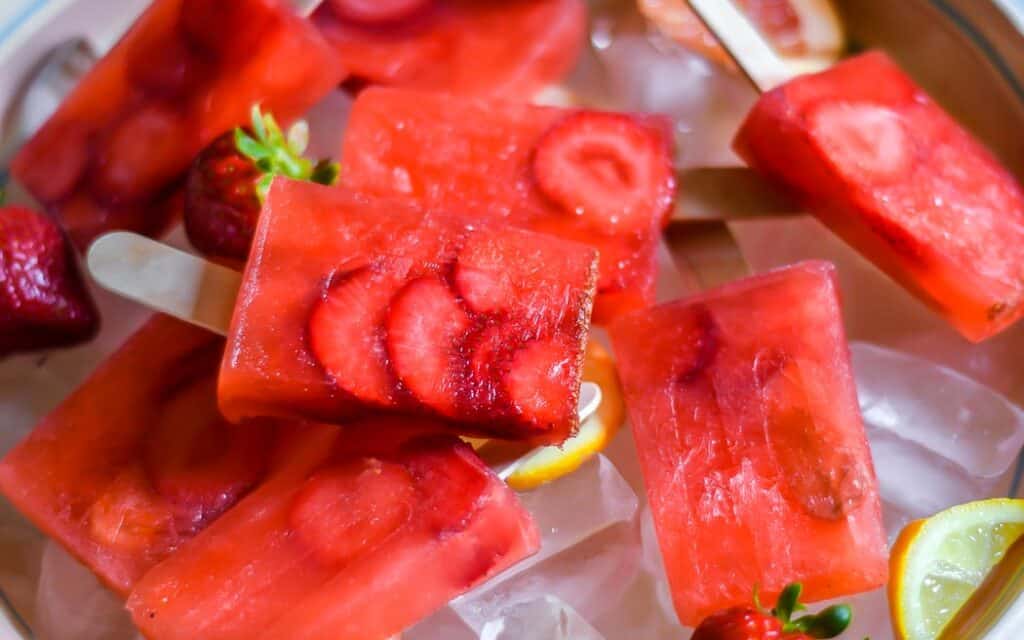 TIPS FOR NO LEFTOVERS
use coconut water to make your lemonade for more electrolytes.
decorate with edible flowers and fruit slices
leave 1/4 inch space at the top of the molds to allow for expansion during freezing
remove from molds and wrap individually to keep for a week
soak your wood sticks before adding to popsicles to keep them from cracking
if you don't have tops for your mold or are using paper cups, top with foil and poke a hole to secure the sticks in position.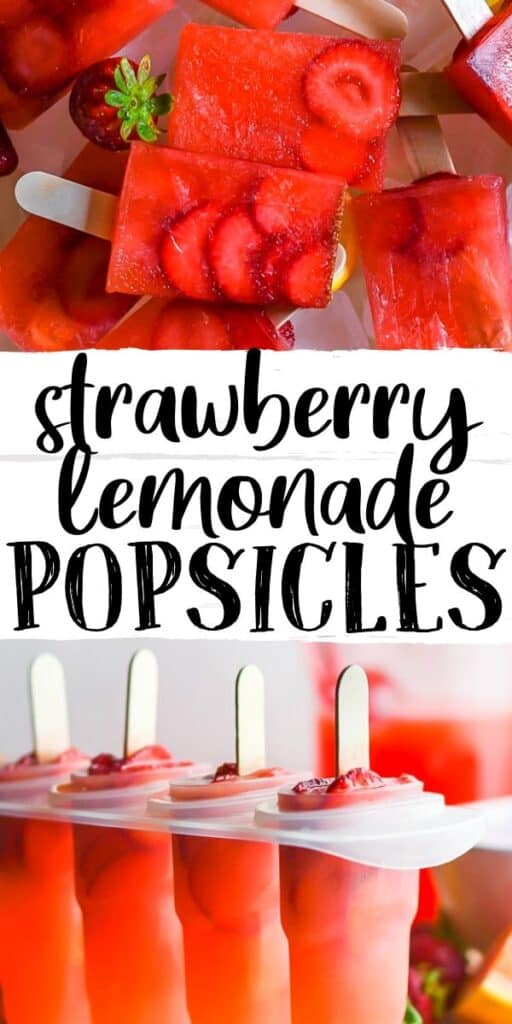 These frozen treats are sure to please kids of all ages! I mean, who doesn't love fruit popsicles?!?
MORE EASY RECIPES
@LeftoversThenBreakfast.com. Content and photographs are copyright protected. Sharing of this recipe is both encourages and appreciated. Copying and/or pasting full recipes to any social media is strictly prohibited.