Glazed Carrots are an EASY to make side dish that will fit any BUDGET.
Inexpensive, healthy, and colorful, these tender carrots make the PERFECT SIDE DISH for any meal in less than 10 minutes!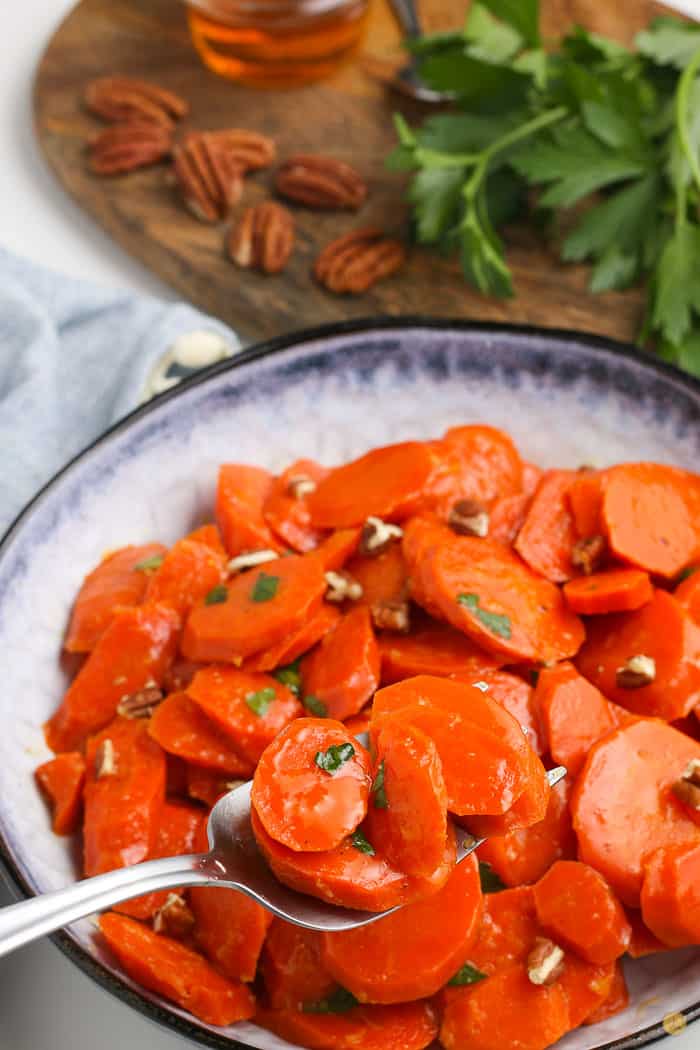 BROWN SUGAR GLAZED CARROTS
Even though I have eaten a ton of carrots in my life, my eyesight is not that great LOL. (Thanks MOM!)
But I don't eat carrots just because my mom tells me to, I just love them!
Do you love carrots like I do? Then you will love these glazed carrots.
A delicious and easy side dish that pairs perfectly with just about any dish. But you can also eat them as a main dish if you are so inclined.
Meatless Monday Superhero!
This post may contain affiliate links. As an Amazon Associate, I earn from qualifying purchases. Read my disclosure policy here.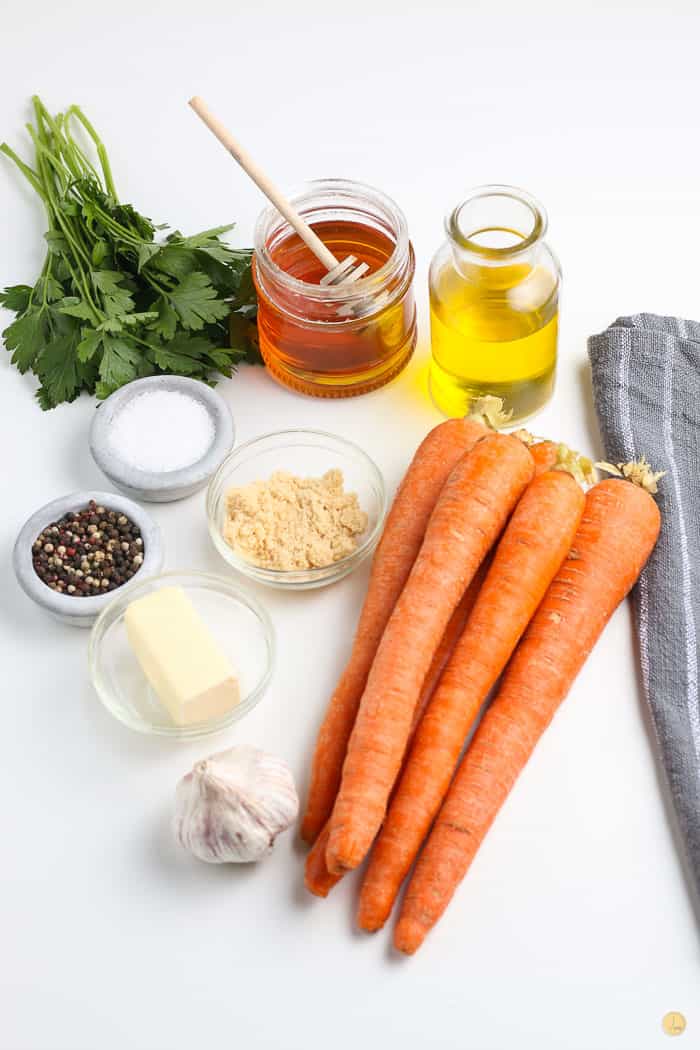 INGREDIENTS FOR HONEY GLAZED CARROTS
carrots
olive oil
butter
brown sugar
honey
garlic
spices & garnishes
Looking for more comfort food? Follow LTB on Pinterest!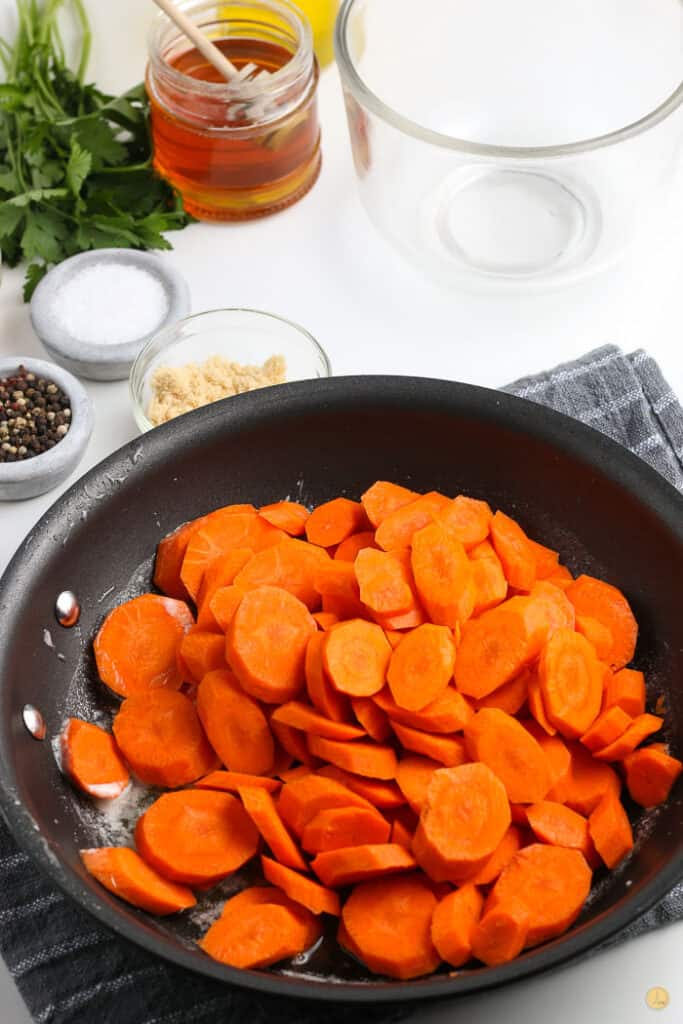 HOW TO MAKE GLAZED CARROTS?
ONE: Melt butter and oil in a large pan over medium heat. Add sliced carrots.
TWO: Add brown sugar, honey, and garlic and toss to coat the carrots.
THREE: Cook, stirring often, until carrots are tender. Roughly 8-10 minutes.
FOUR: Remove from the heat and season with salt and pepper to taste. Garnish with fresh chopped parsley.
For the full recipe and detailed baking instructions, please see the recipe card at the end of this post.
WHAT TO SERVE WITH CARROTS?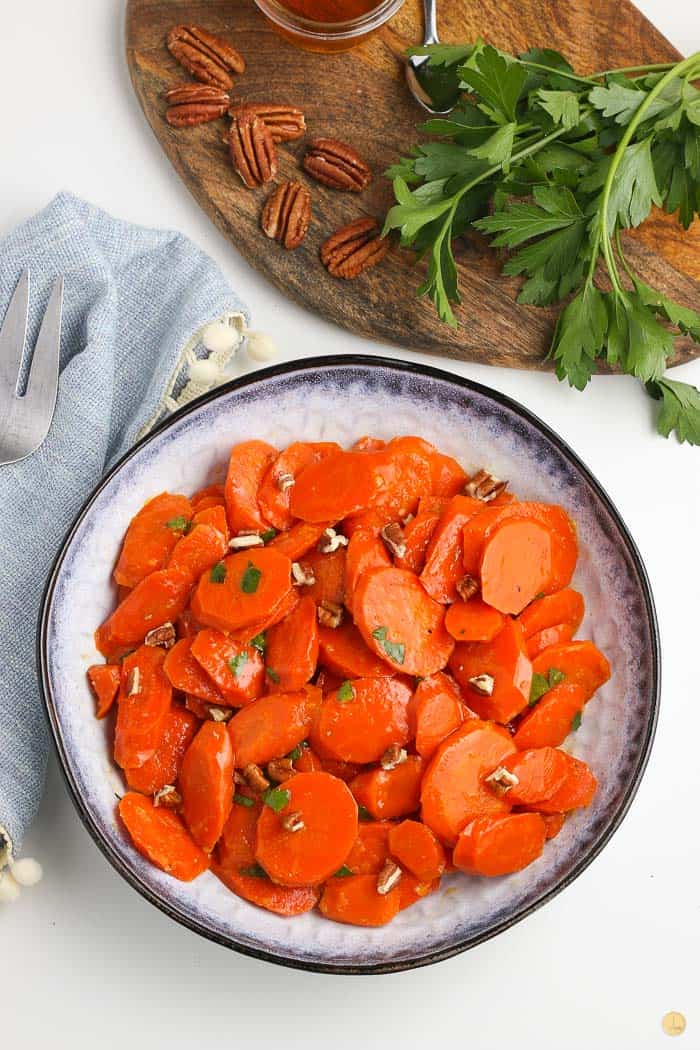 WHAT IS THE BEST WAY TO SOFTEN CARROTS?
Steaming or cooking covered in a pot are the quickest ways to soften them. Don't toss them in the microwave or they will dry out.
HOW LONG DO YOU BOIL CARROTS FOR?
Roughly 8 minutes if the carrots are sliced 1/4 inch thick or less.
CAN YOU COOK CARROTS A DAY AHEAD?
A great thing about carrots is that they hold up really well! You can certainly cook your carrots a day or two ahead of time and then simply reheat when ready to serve.
WHAT IS THE HEALTHIEST WAY TO COOK CARROTS?
Cooking in a pan, stove top, such as sautéing is the best way to cook carrots. It doesn't require a ton of extra fats or oils!
TIPS FOR NO LEFTOVERS
Add the butter and brown sugar before the carrots and allow the butter to melt and the sugar to dissolve. This will make it easier to coat the carrots.
Store the cooked carrots in an air tight container in the refrigerator for up to 4 days. Freeze for up to 1 month.
If you don't want to use sliced carrots, you can always use baby carrots. Just be sure to cut them in half.
Sprinkle with lemon juice before serving if you want to add some tartness.
If you love this recipe as much as I do, please write a five-star review in the comment section below (or on Pinterest with the "tried it" button – you can now add pictures into reviews, too!), and be sure to help me share on facebook!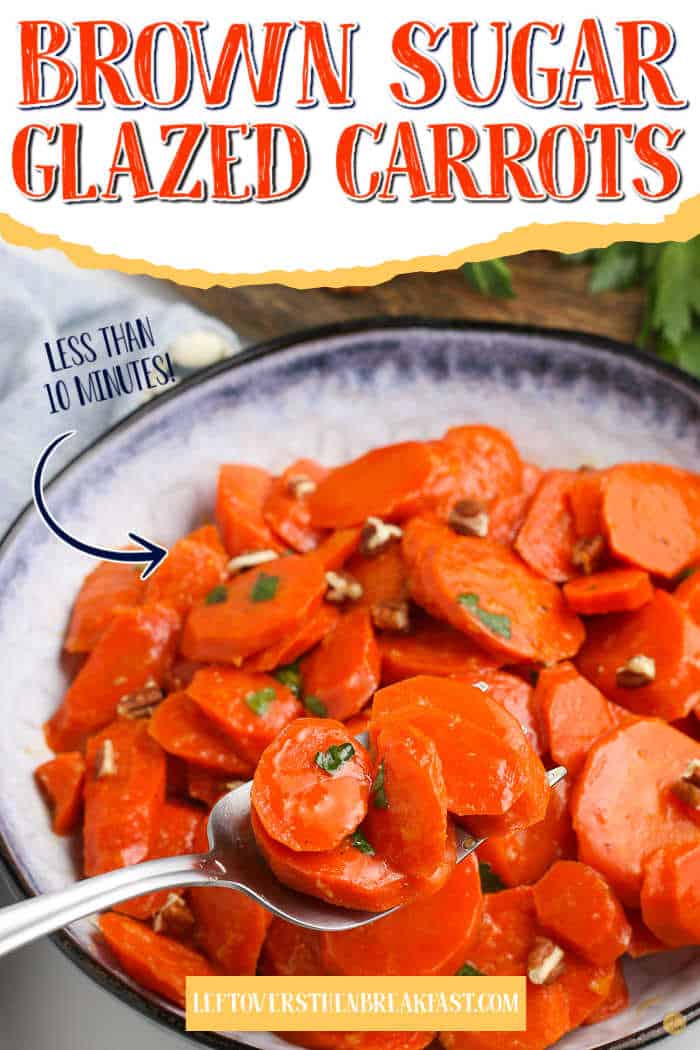 MORE EASY RECIPES
BROWN SUGAR GLAZED CARROTS RECIPE