Mild Taco Seasoning is a great way to dress up your Taco Tuesday!
This recipe is so simple to make, and you can use this taco spice blend for mixing into casseroles, seasoning meat, and more.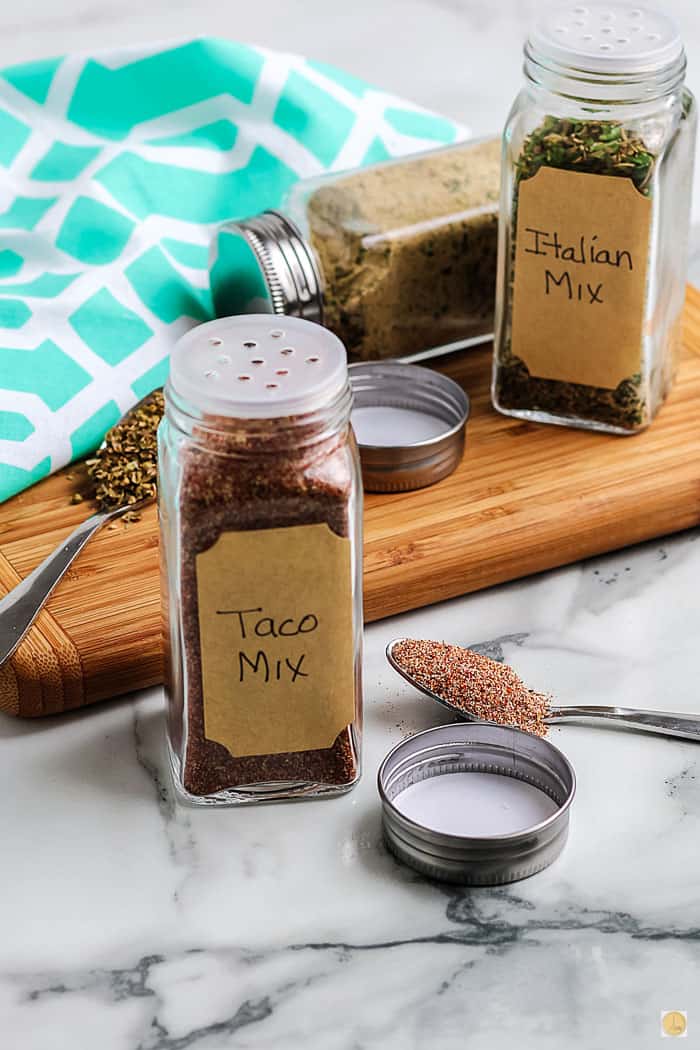 If you'd rather skip my essential cooking tips and tricks and get straight to this delicious recipe – simply scroll to the bottom of the page where you can find the printable recipe card.
There are truly so many ways people use packets of taco flavorings in their homes.
You can then create your own and store it in a spice jar and pull it out to use in any and every recipe that calls for this spice blend.
MILD TACO SEASONING
This is a mild version as it does not have cayenne pepper or red pepper flakes, so it doesn't carry the heat factor that some seasoning blends can have.
HOW DO YOU MAKE TACO SEASONING LESS SPICY?
Leave out the cayenne to make a mild DIY taco seasoning. You can also lessen the chili powder if you find it is still a bit too spicy for your liking.
Seasoning your ground meat and have a fun taco night at home using this homemade spice blend.
This post may contain affiliate links. As an Amazon Associate, I earn from qualifying purchases. Read my disclosure policy here.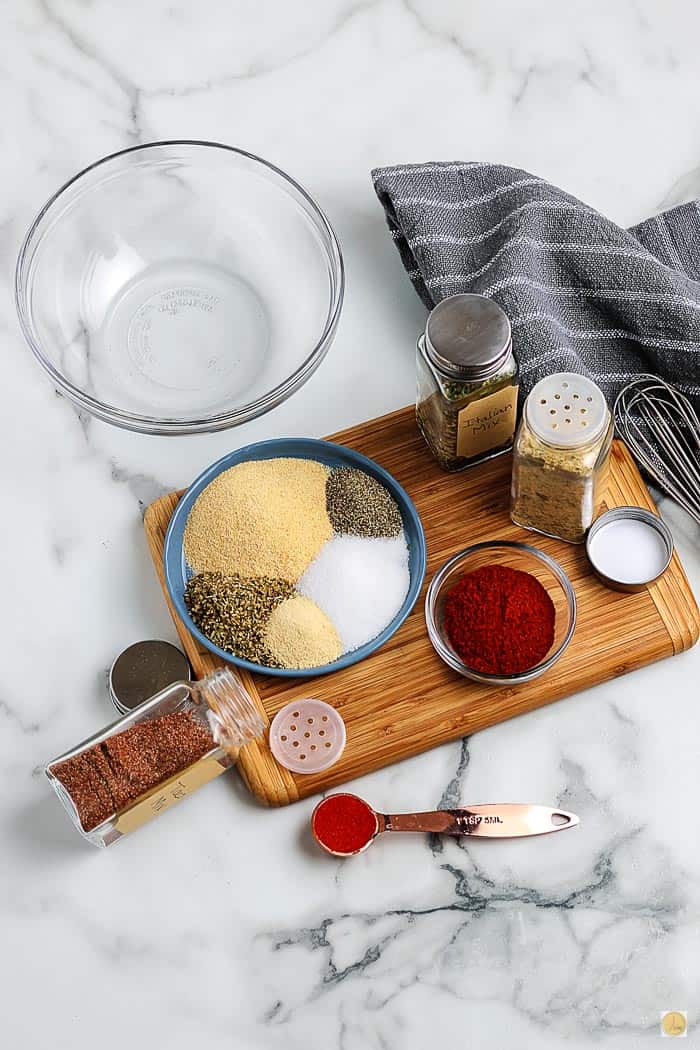 WHAT IS TACO SEASONING MADE OF?
It's made of a mix of spices. Chili powder, garlic powder, onion powder, paprika, salt, oregano, and black pepper.
Mix up this flavorful seasoning blend and use it for all the Tex-Mex style dishes you are craving.
INGREDIENTS
garlic powder
onion powder
chili powder
dried oregano
paprika (smoked paprika works great too!)
salt
black pepper
Looking for more comfort food? Follow LTB on Pinterest!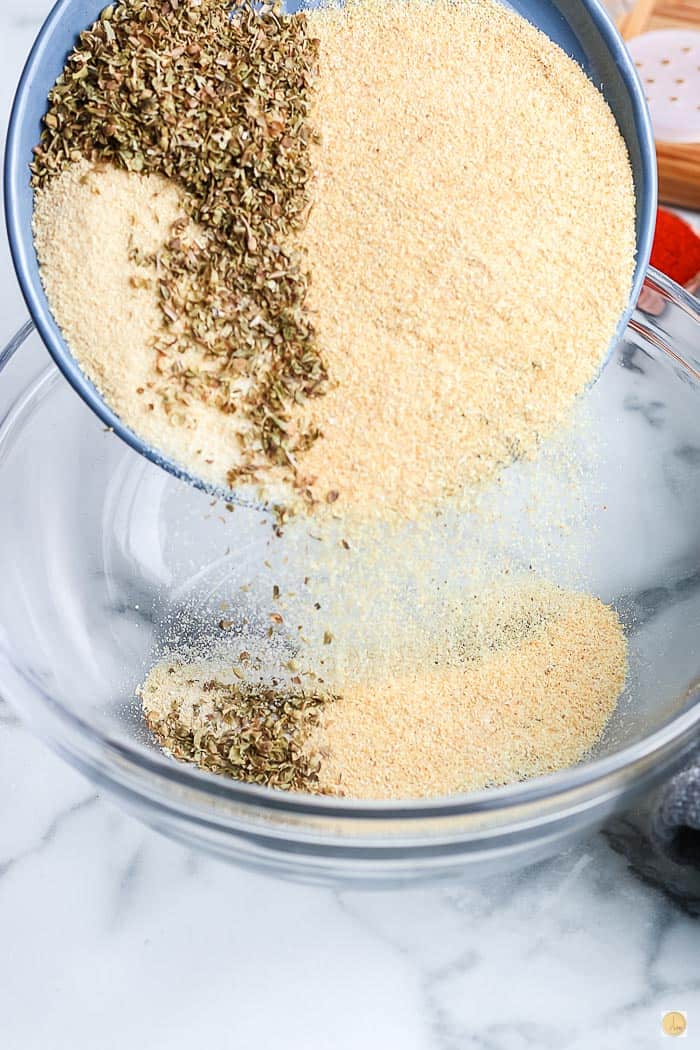 HOW DO YOU MAKE TACO SEASONING FROM SCRATCH?
In a mixing bowl combine all the spices.
Whisk until evenly combined.
Transfer and store in air tight container until ready to use.
For the full recipe and detailed baking instructions, please see the recipe card at the end of this post.
HOW MUCH WATER DO YOU ADD TO TACO SEASONING?
For 2 tablespoons of the homemade taco seasoning, you will use 1/3 cup cold water and stir together.
The water allows the spices to really soak into the meat or other ingredients you are mixing with. Allow it to simmer a bit to really help all the flavors blend well together.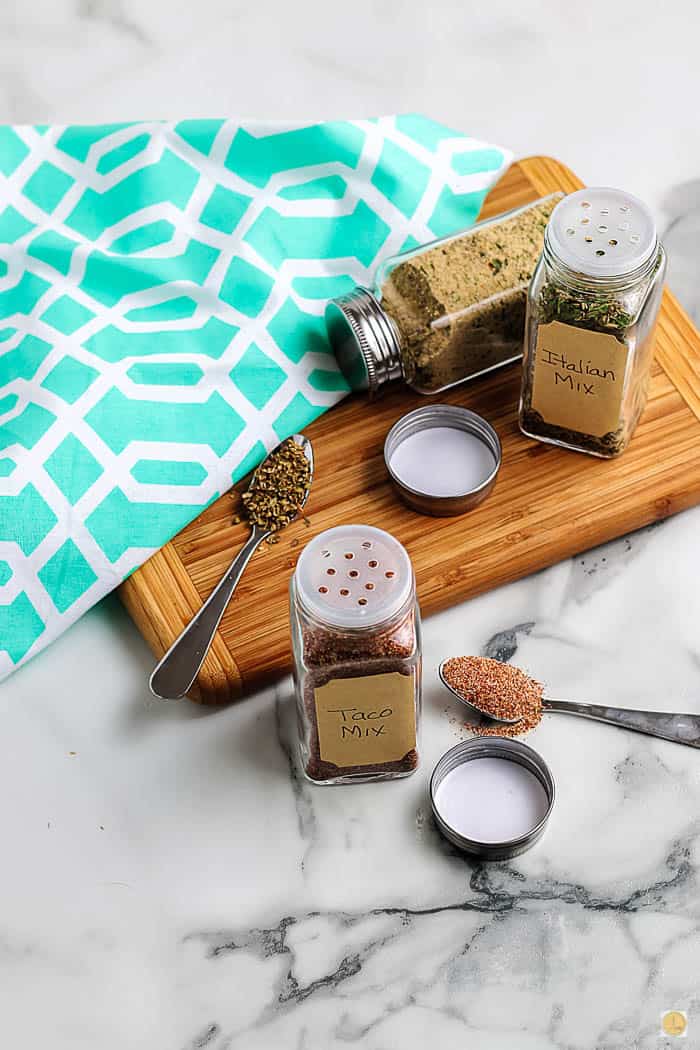 WHAT CAN I USE IN PLACE OF TACO SEASONING?
If you don't have any taco spice packets, you can try to make this mild taco seasoning recipe.
Or you can use some of the same spices below to create a similar flavor to the store bought version.
DIFFERENT WAYS TO USE UP TACO SPICES
Season ground turkey, beef, or chicken for tacos
Vegetables
Mix in soups and stews
Flavor rice
Taco salad
Season popcorn
Stewed beans
Season dips
and so many other ways!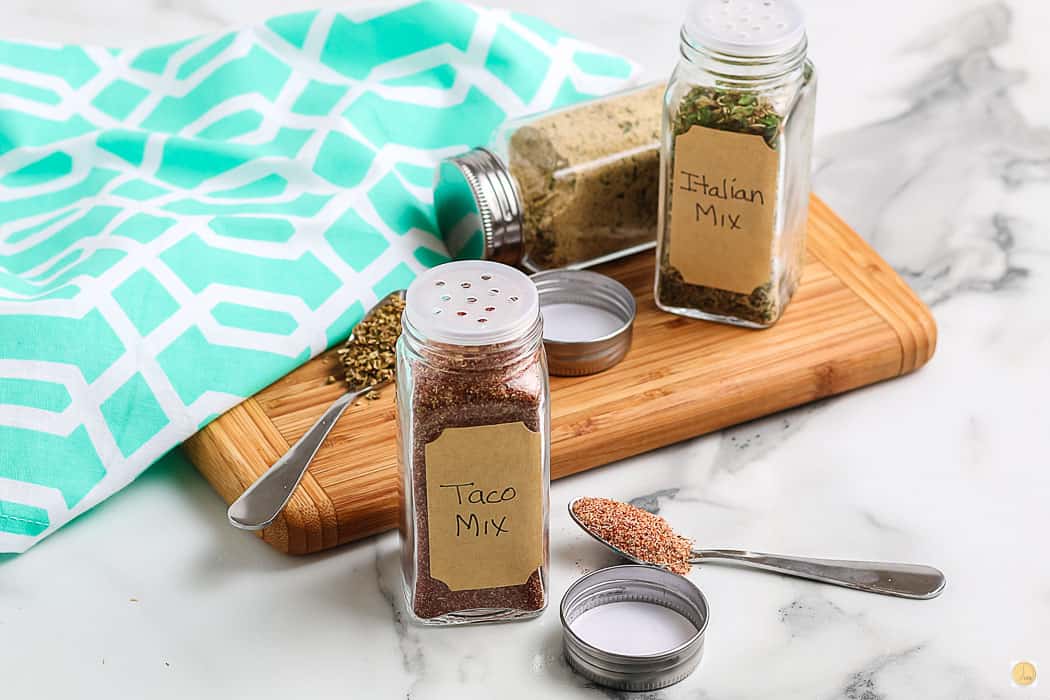 DOES THIS RECIPE BATCH UP WELL?
If you want to make big batches of this spice mix, go right ahead. Use it to gift to loved ones for holidays, birthdays, etc.
It looks pretty layered in mason jars!
Anyone who enjoys spending time in the kitchen might love this homemade blend of spices.
HOW LONG DOES DIY TACO SEASONING STORE FOR?
You will find this mix will store anywhere from 6 months up to a year. You need to watch all the expiration dates on each spice you use in this recipe.
If the paprika's expiration is in 5 months, that would be considered the expiration of this blend. Only use fresh spices, so you get the quality flavor in your spice mix.
If you love this recipe as much as I do, please write a five-star review in the comment section below (or on Pinterest with the "tried it" button – you can now add pictures into reviews, too!), and be sure to help me share on facebook!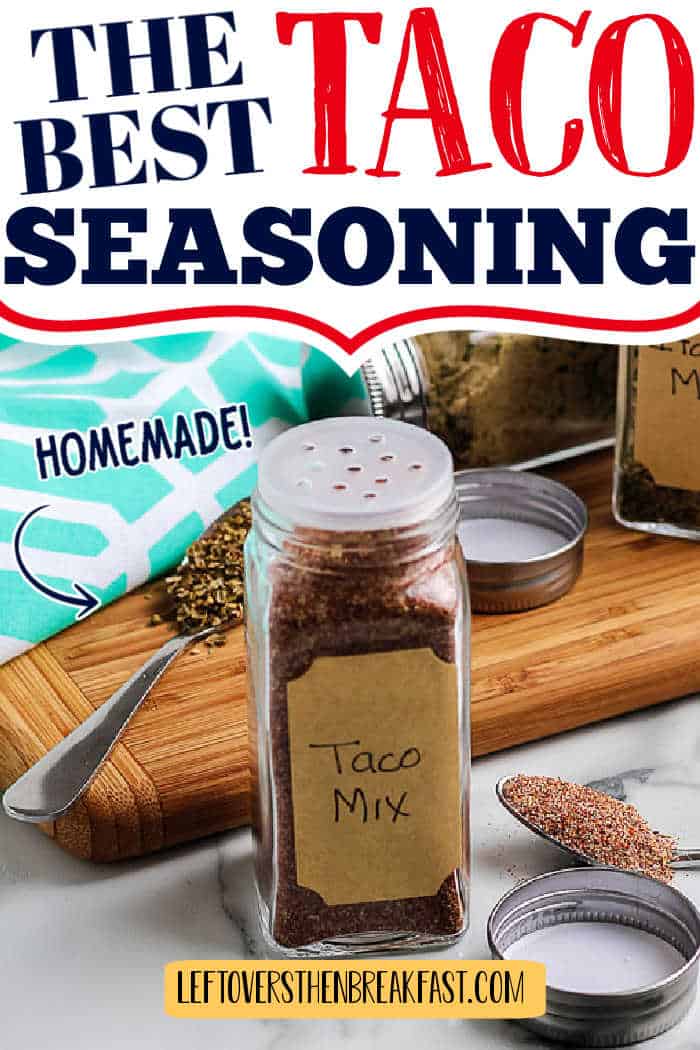 OTHER RECIPES TO MAKE