Skip the store-bought spices and make your own Homemade Italian Seasoning. This simple and delicious spice mix is perfect for seasoning pasta sauce, pizza sauce, dinner recipes, and more.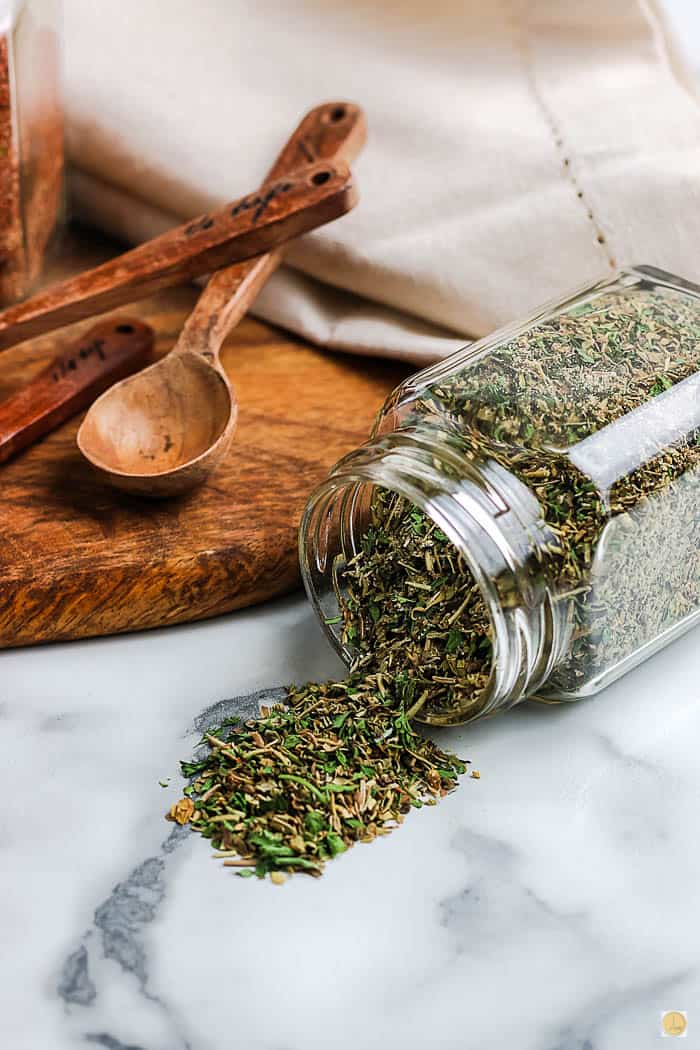 If you'd rather skip my essential cooking tips and tricks and get straight to this delicious recipe – simply scroll to the bottom of the page where you can find the printable recipe card.
ITALIAN SEASONING
Learn how to make Italian seasoning with a few herbs and spices you might already have on hand in your spice cabinet. A mild Italian flavor that compliments so many dishes.
Next time you make pizza, spaghetti, or any other dish that requires Italian seasoning, try this blend out. Skip the bottle and see how delicious this homemade spice blends can be!
Check out my All Purpose Seasoning and Taco Seasoning too!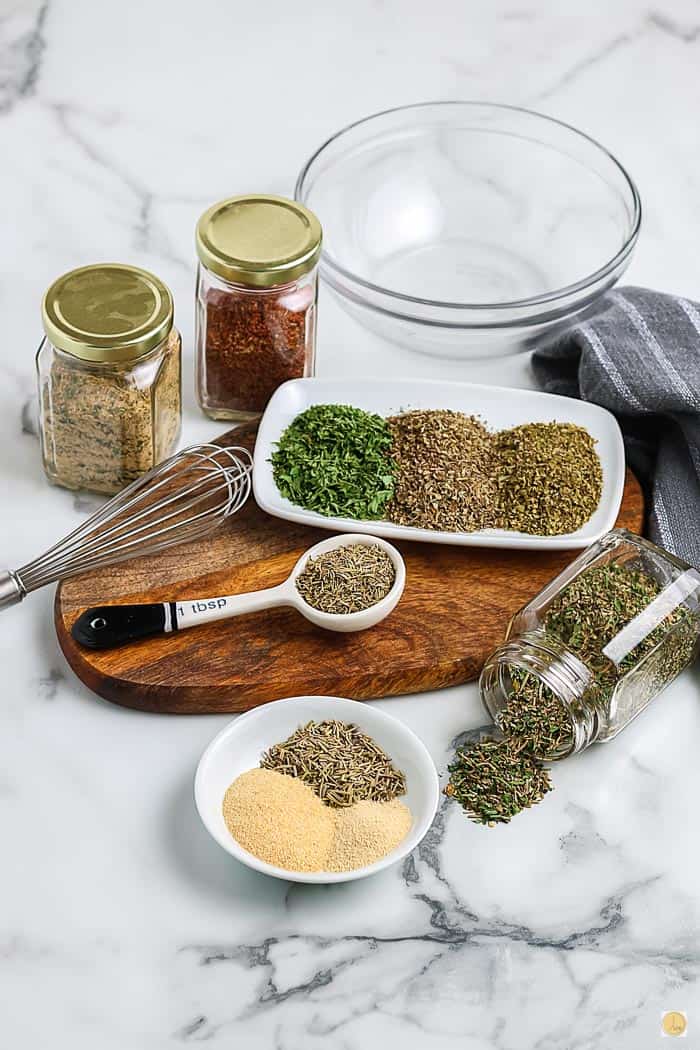 WHAT IS ITALIAN SEASONING MADE OF?
Dried parsley
Dried oregano
Onion powder
Dried basil
Dried thyme
Garlic powder
Dried rosemary
I like to buy my spices in bulk at the local health food store because they are fresher and cheaper than the big chain stores.
Plus you are not paying for their fancy packaging. Just refill your existing spice jars!
Looking for more comfort food? Follow LTB on Pinterest!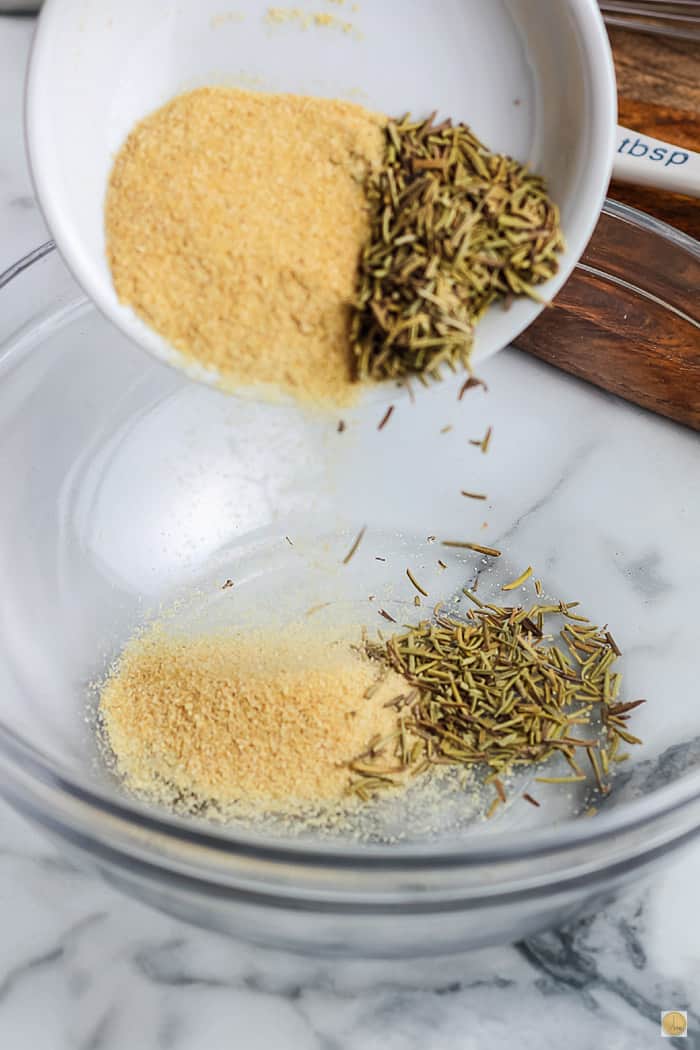 HOW TO MAKE HOMEMADE ITALIAN SEASONING
ONE: In a small bowl, add all the ingredients. Mix well to combine.
TWO: Pour into an airtight container and store for up to 6 months orin a cool dry place
The expiration date on the spices and herbs will be whichever spice will expire the earliest out of what you use within the ingredients for this recipe.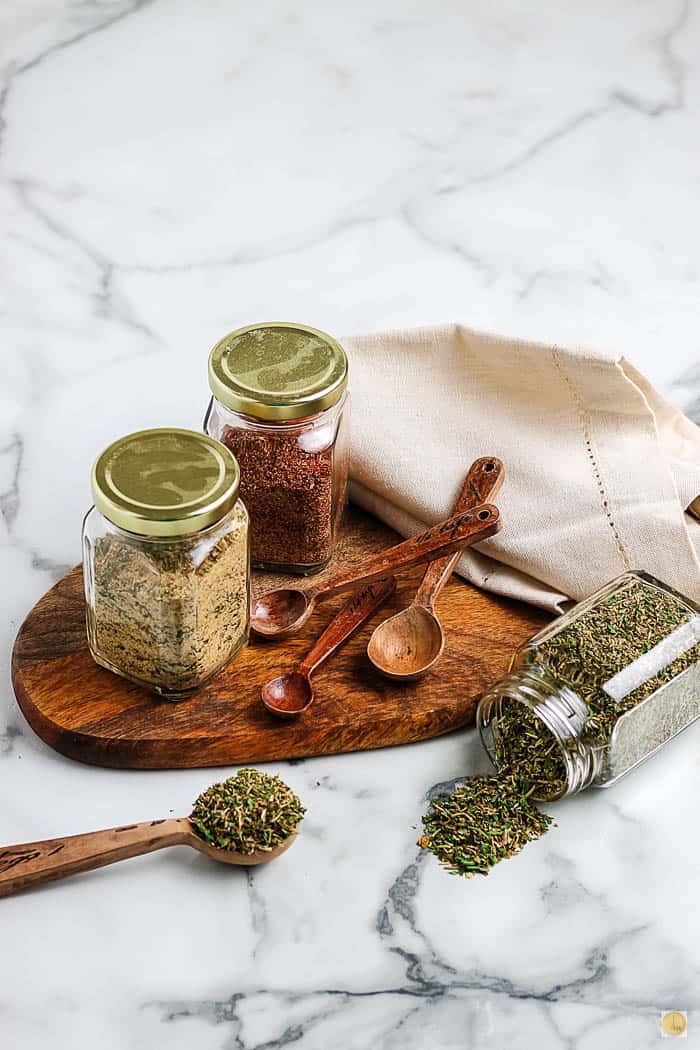 WHAT IS IN MCCORMICKS ITALIAN SEASONING?
McCormicks has a few spices in their blend. You will find – Marjoram, Basil, Rosemary, Thyme, Oregano, Savory, and Sage.
The blend I created is very similar, with a few minor tweaks, which I find to make this Italian seasoning recipe stand out from the rest.
IS OREGANO THE SAME AS ITALIAN SEASONING?
Oregano is one single herb, where Italian seasoning is a blend of spices and herbs. Basil, oregano, thyme, parsley, onion powder, garlic, and more are combined to make an Italian blend.
WHAT IS THE DIFFERENCE BETWEEN HERBS DE PROVENCE AND ITALIAN SEASONING?
You will find that Herbes de Provence and Italian seasoning are two different things. Both blends of dried herbs are similar.
The Herbs de Provence also has a floral flavor due to using lavender flowers in the mix.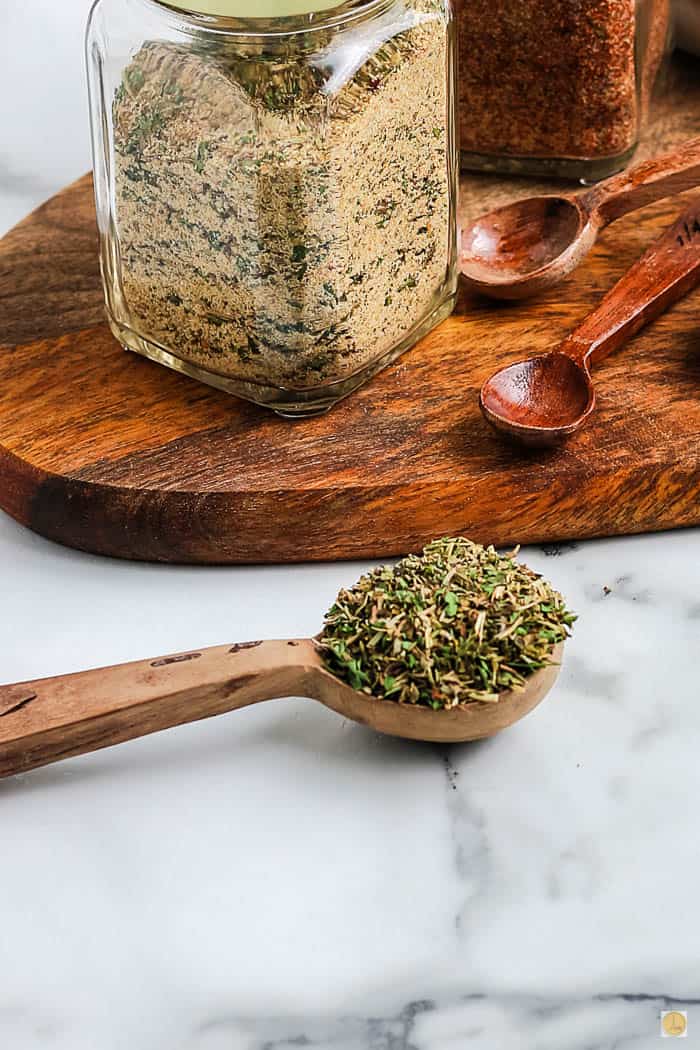 TIPS FOR NO LEFTOVERS
If you prefer a stronger flavors of garlic or thyme, feel free to adjust each spice and herb measurements. You can essentially use this recipe as a guide to creating your perfect Italian blend of spices.
It would be best to store it in an airtight container in the pantry or a spice cabinet.
This seasoning mix can make a great gift to loved ones who enjoy spending time in the kitchen.
It is also great to have as you can control all the ingredients used in the blend.
Add in some red pepper flakes to add a bit of spice to the mixture.
If the herbs or spices are too big then you can always make them smaller by pulsing them in a mini food processor or spice grinder.
DOES THIS RECIPE DOUBLE WELL?
You can honestly make as much or as little of this spice mixture as you would like.
If I am making my own spices and such, I don't mind adding a bit extra to the recipe to double or triple.
It allows me to stock my pantry and know if I need to order anything for future cooking.
If you love this recipe as much as I do, please write a five-star review in the comment section below (or on Pinterest with the "tried it" button – you can now add pictures into reviews, too!), and be sure to help me share on facebook!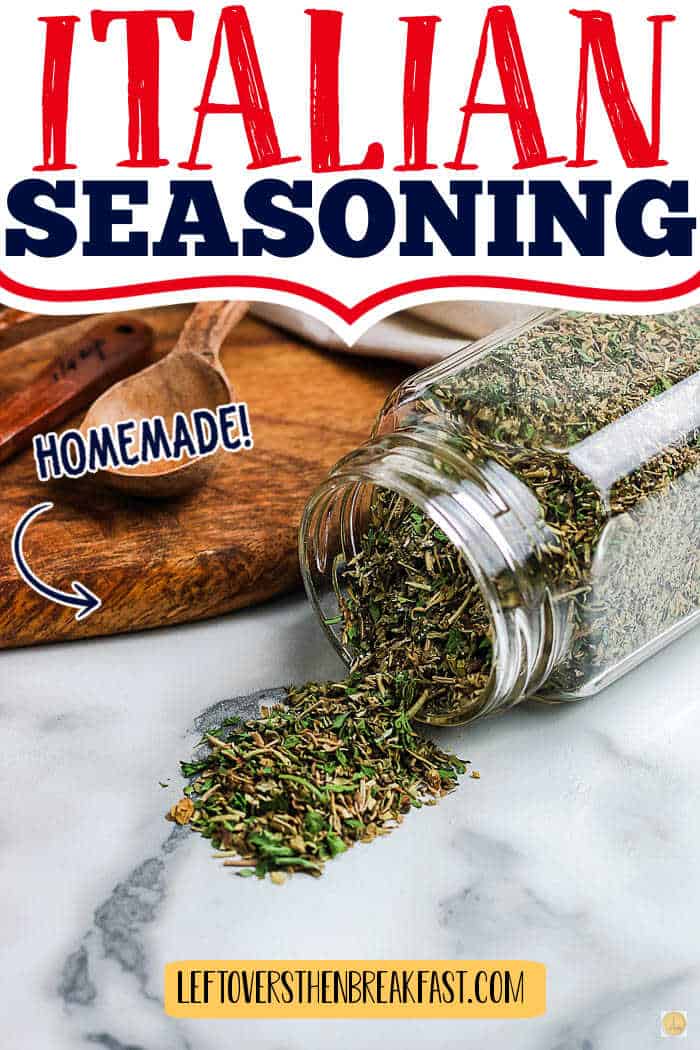 WAYS TO USE THIS SEASONING BLEND