Wondering what to serve with Sloppy Joes for dinner? Here are over 40 side dish ideas to complete your family meal!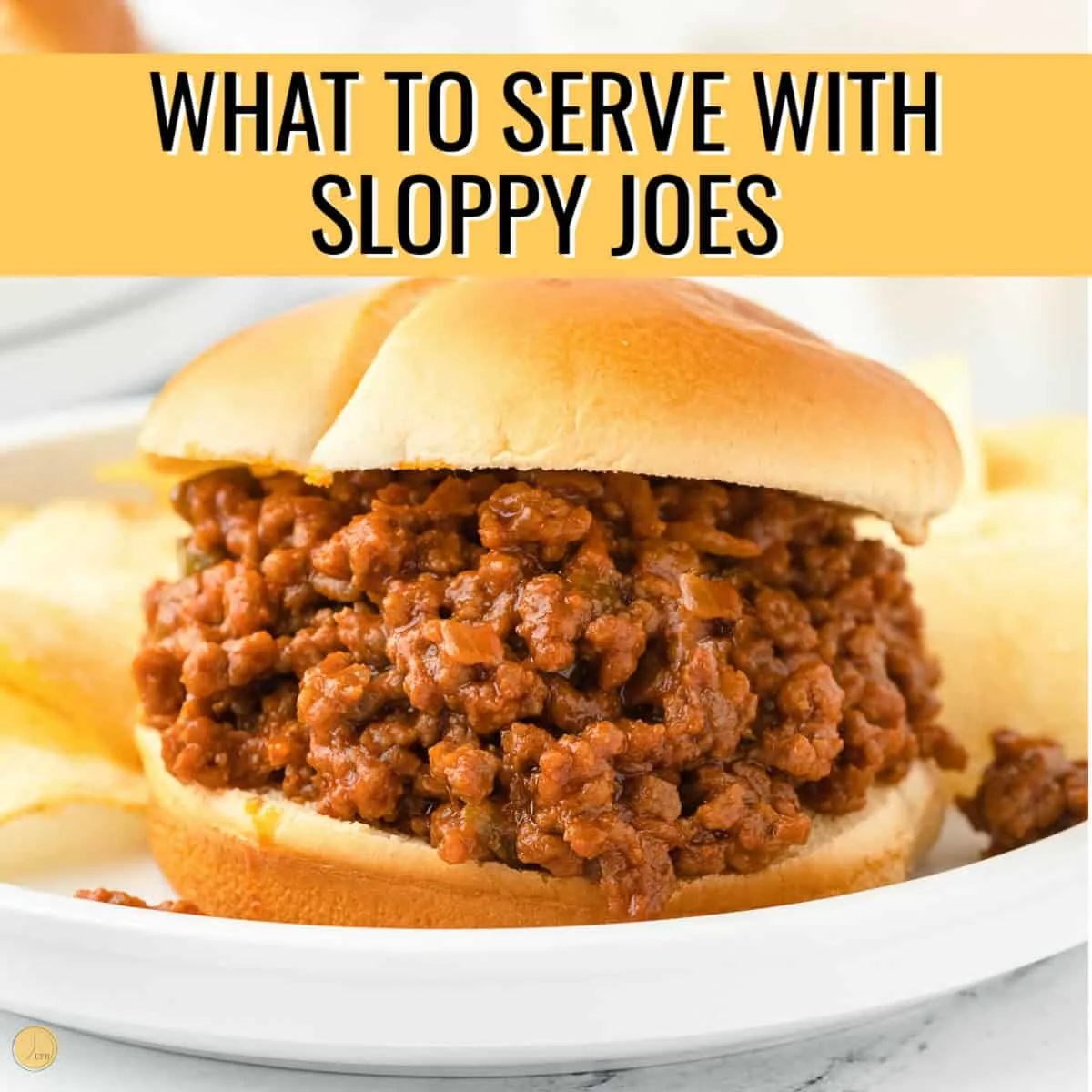 Sloppy Joes are a hearty, easy, and budget friendly meal that the whole family loves. But, what do you serve with them?
Being that they are a pretty casual meal, you might be tempted to serve them with onion rings, coleslaw, or tater tots like you do with hot dogs.
But don't be afraid to elevate them to the A list with something fancier like roasted cherry tomatoes, or even garlic roasted asparagus.
Here are over 40 ideas of what to serve alongside this classic dish!
Potato Side Dishes for Sloppy Joes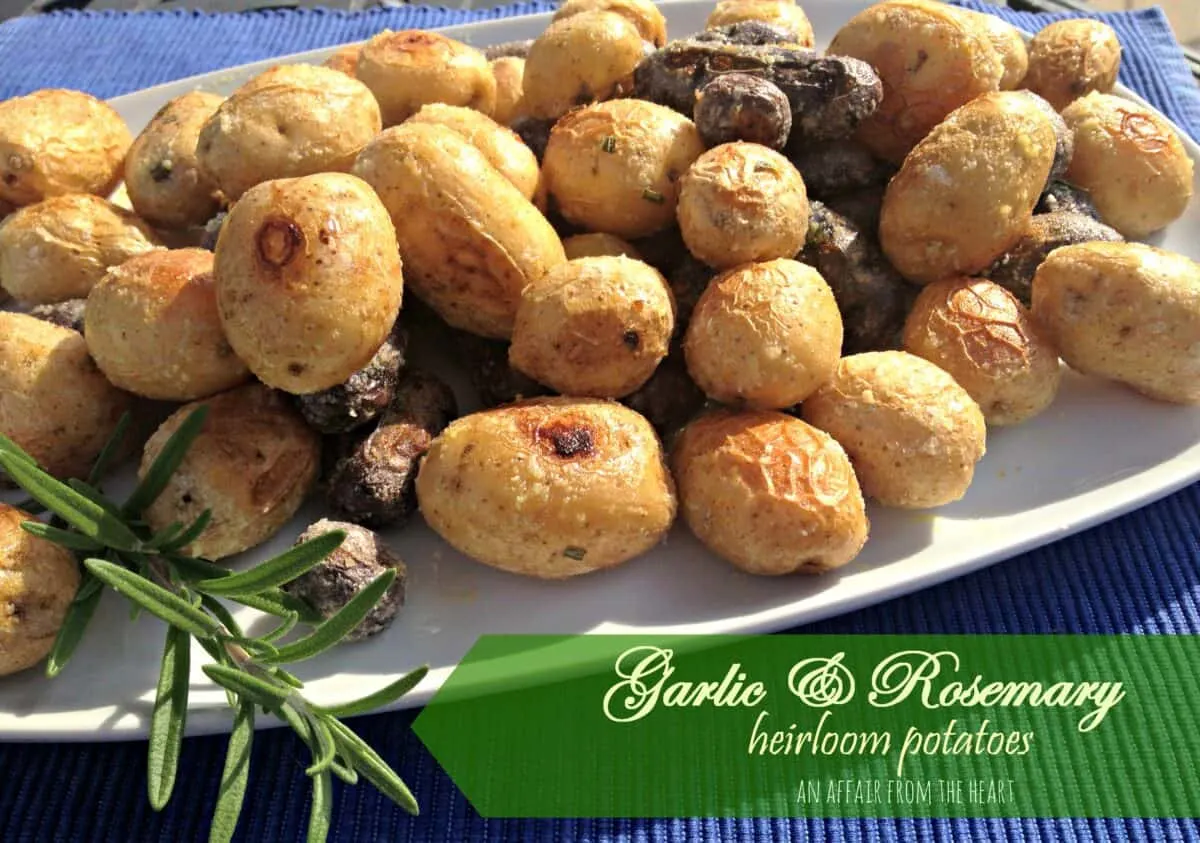 Perfectly baked and seasoned heirloom potatoes will be a prefect side in the summer or in the winter!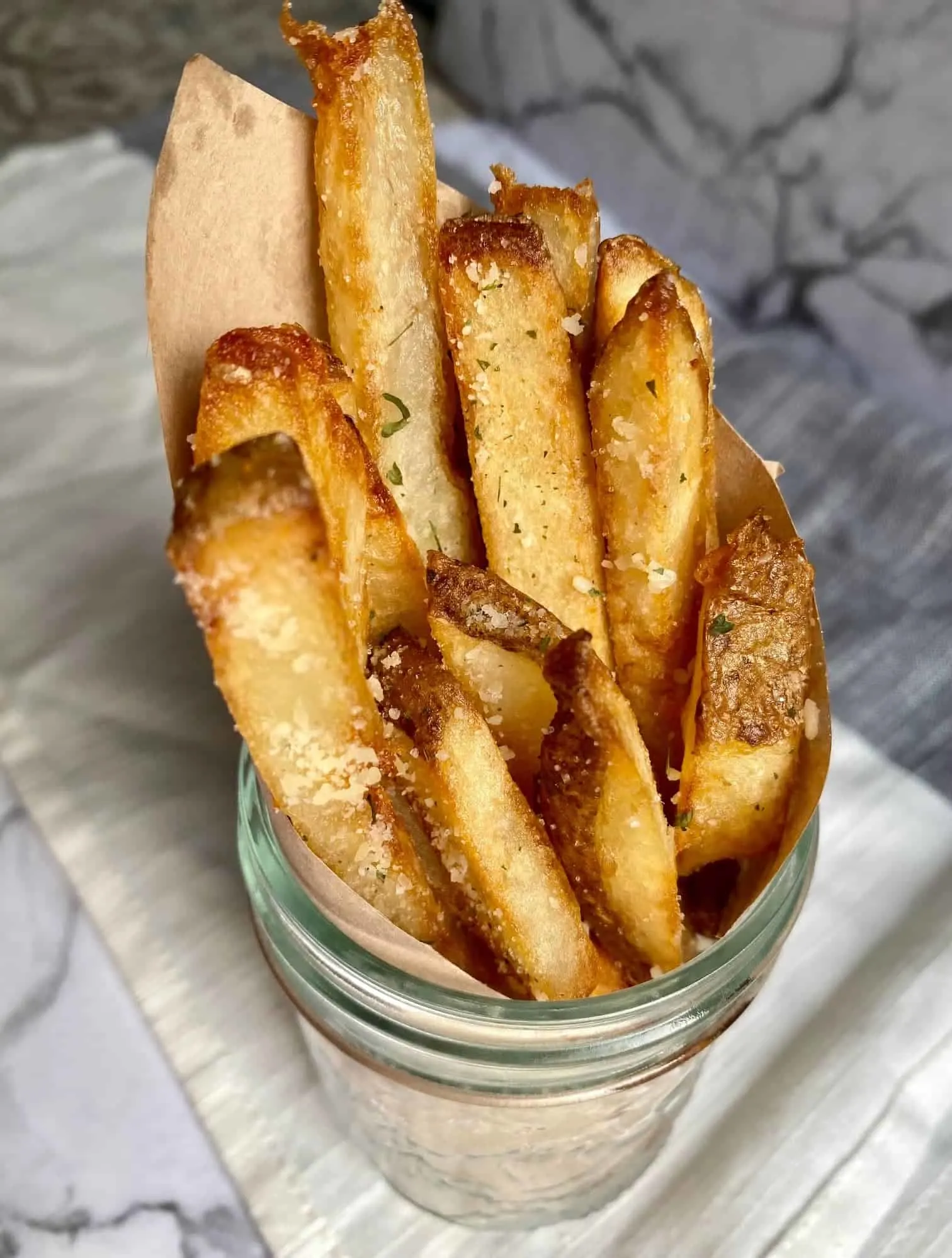 This is the best parmesan truffle fries recipe ever! Homemade crispy French fries are finished with parmesan and real truffle oil for the best truffled fries you will ever have! Making these homemade gourmet fries is easy and a fun twist to a family favorite.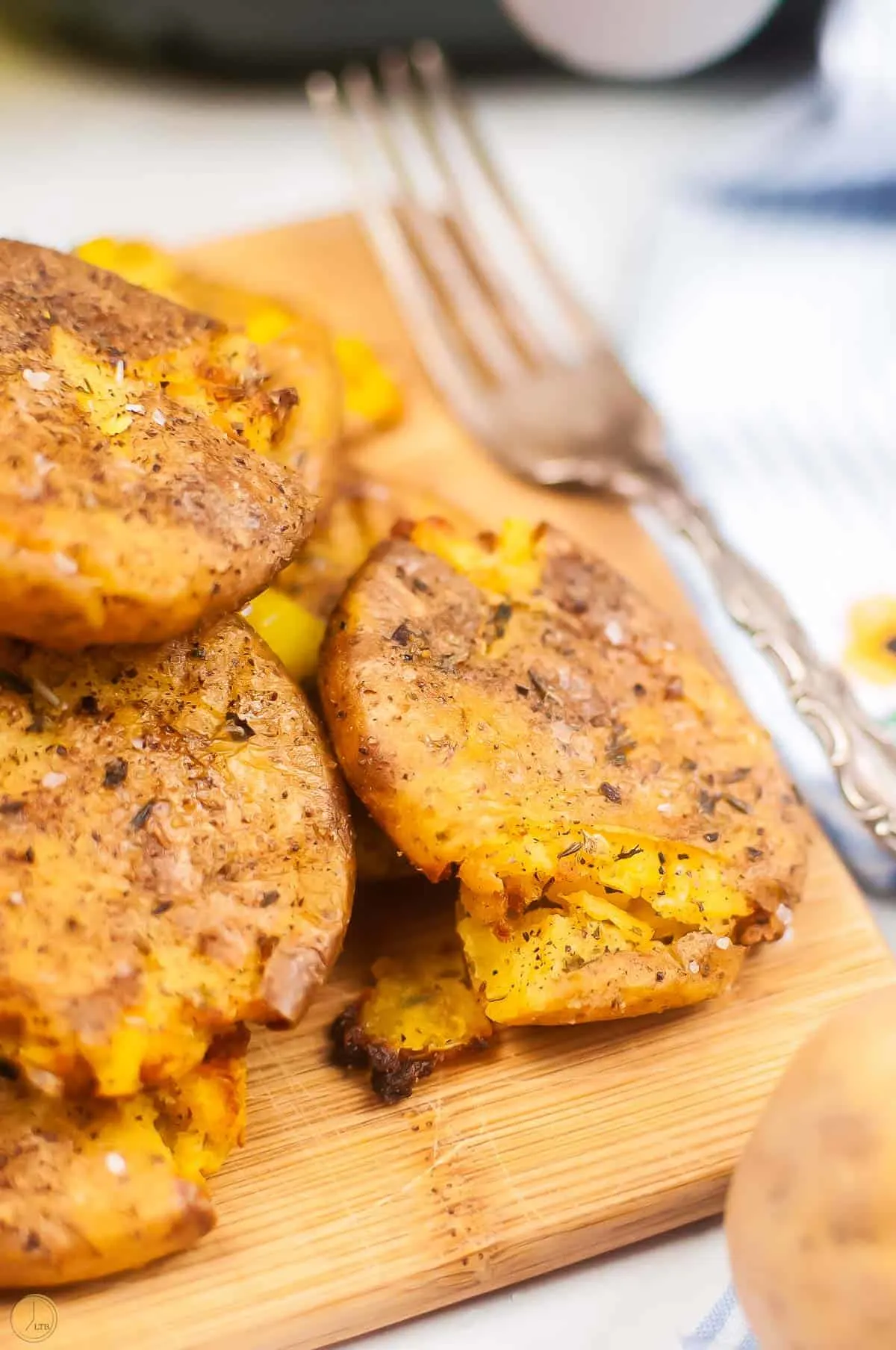 Learn how to make the best crispy parmesan garlic Air Fryer Smashed Potatoes with this quick and easy recipe. Using baby Yukon Gold potatoes, this makes the best little potato cakes. This method will have you cooking up a delicious side or snack.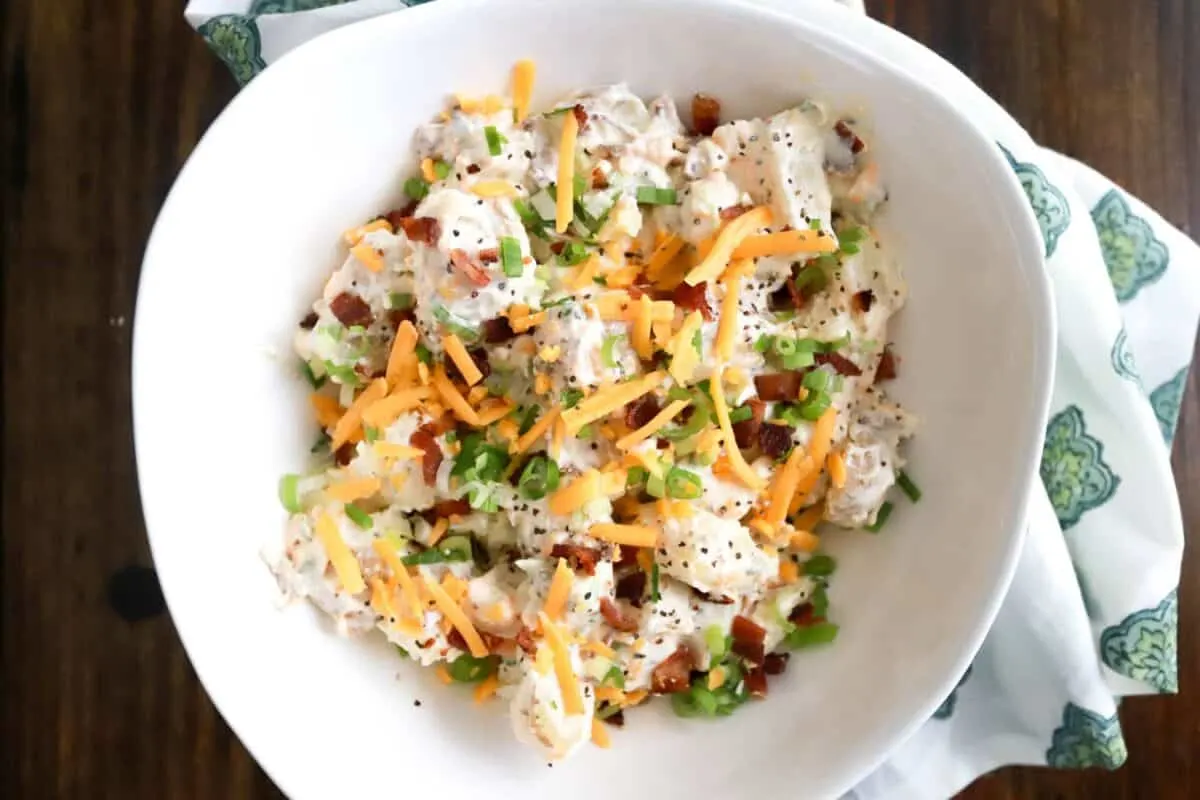 This delicious Loaded Baked Potato Salad is ready in just under an hour and has the most delicious creamy dressing.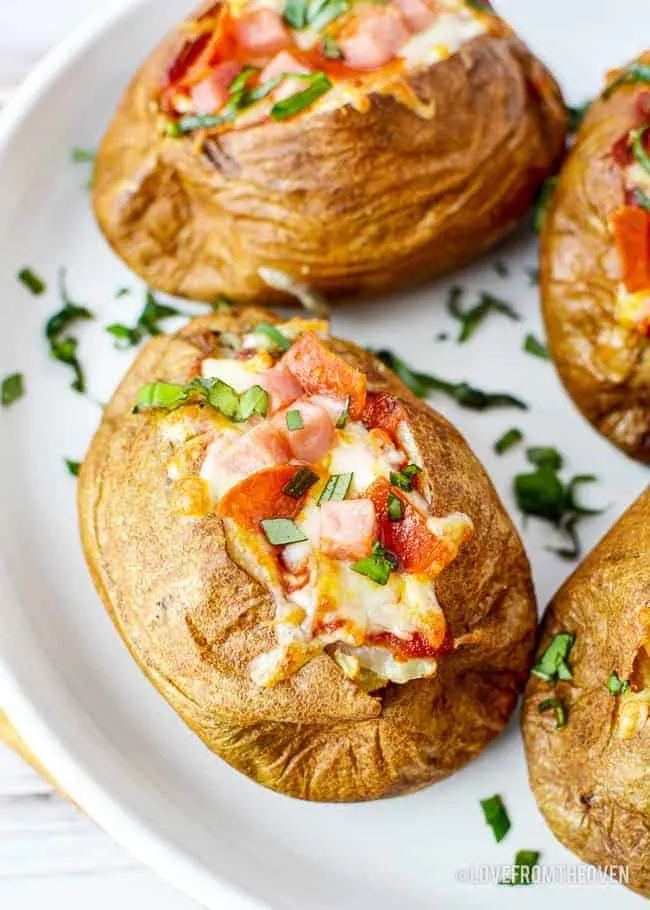 Learn how to make the best Air Fryer Baked Potatoes! With crispy skins and a fluffy interior, these air baked potatoes are ready to be loaded with all your favorite potato toppings.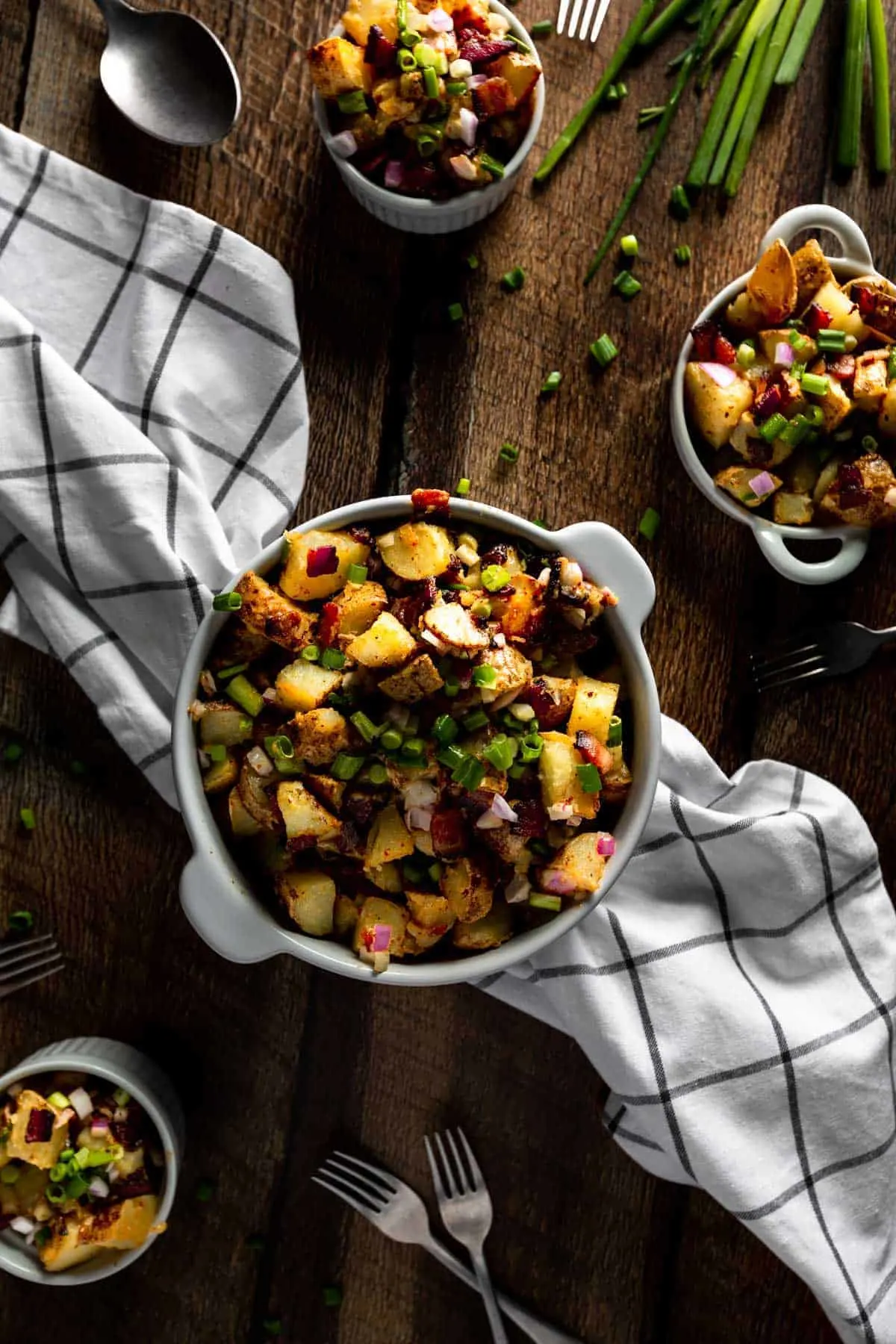 This Fried Potato Salad with bacon is the best side dish! This unique potato salad features baked russet potatoes that are diced, pan-fried in bacon fat and tossed with thick-cut bacon, a little red onion and scallion.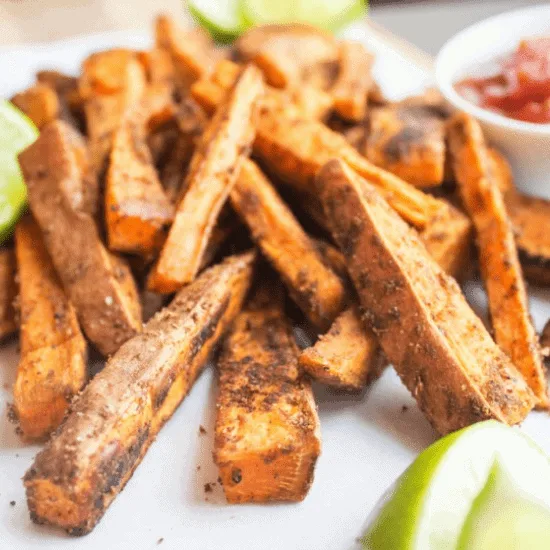 Sweet potato fries are a great, healthy substitute for when you're craving regular fries. And they're just as tasty! They go great with burgers (chicken, salmon, beef, etc.), chicken tenders, sandwiches… the possibilities are endless.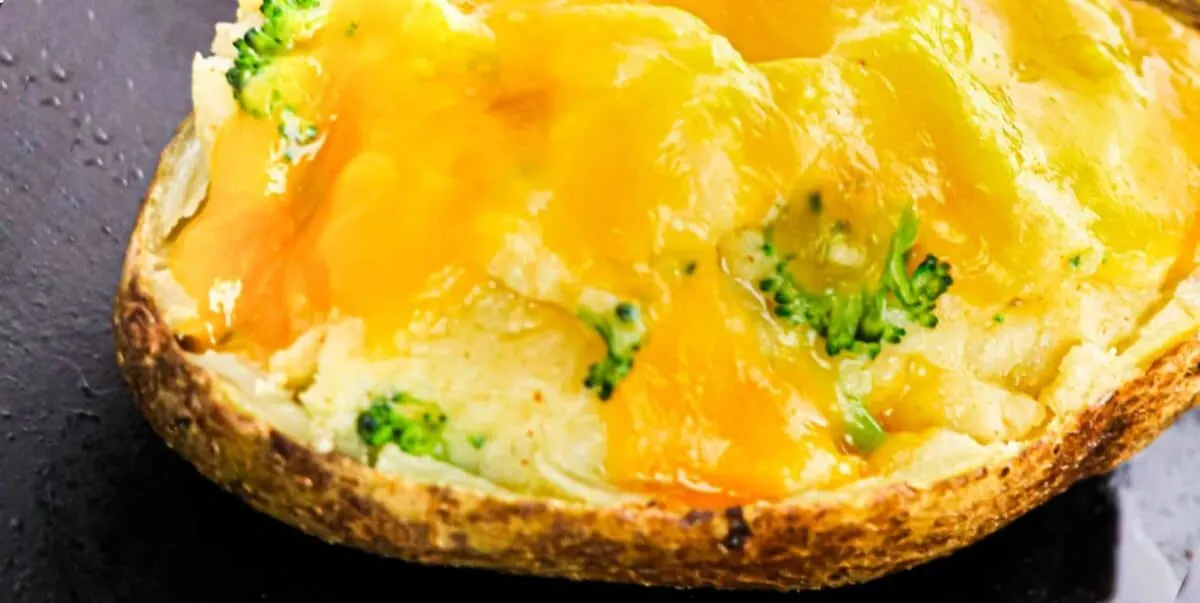 This cheesy cheddar broccoli twice-baked potato recipe is so gooey and delicious, the kids always ask for seconds! These tender potatoes make a hearty side perfect as a side dish for a weeknight or even served as an appetizer. This is a delicious potato and broccoli recipe the whole family will love!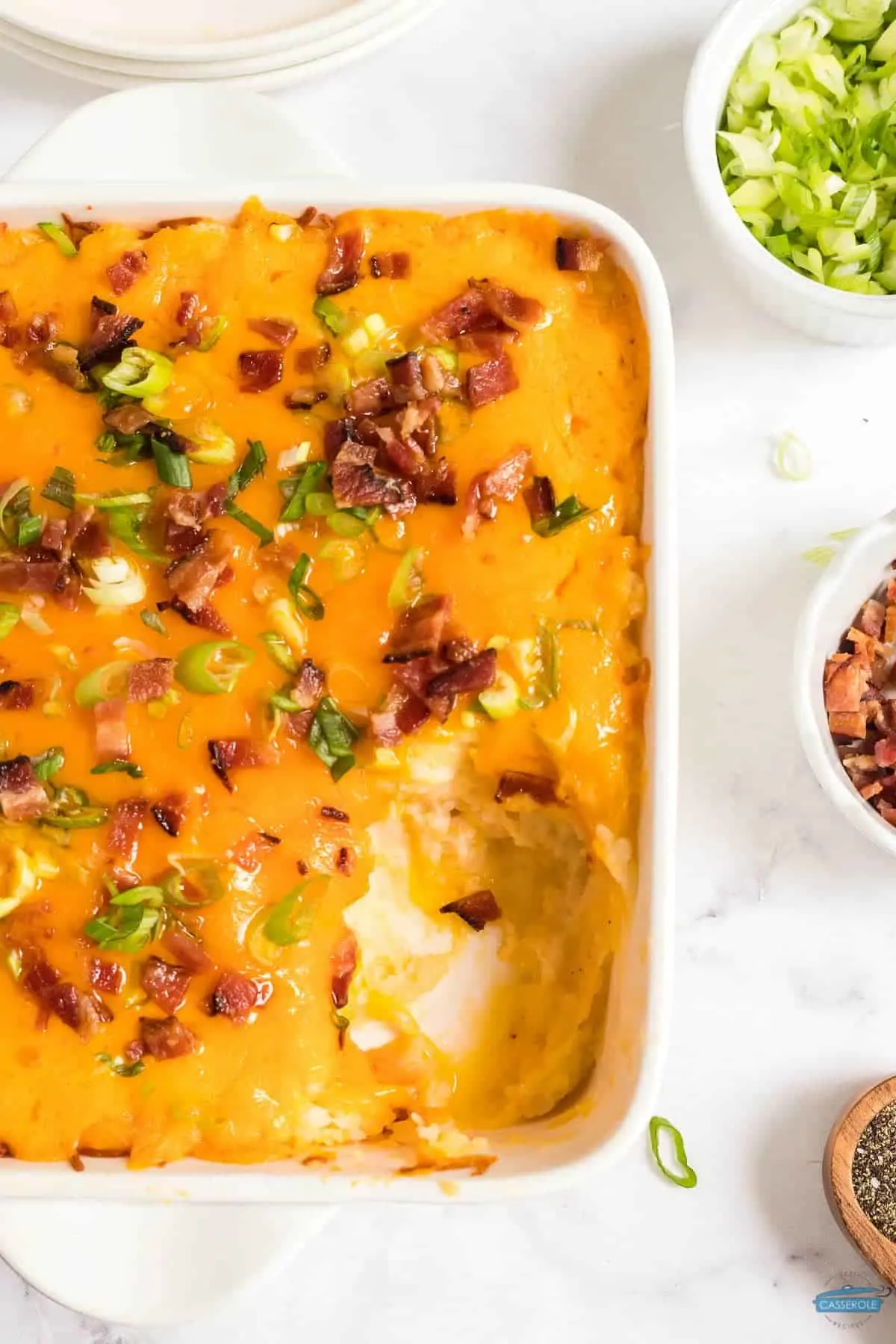 Nothing says comfort food like Twice Baked Potato Casserole! A mouthwatering casserole full of tender russet potatoes, gooey cheddar cheese, and creamy filling full of sour cream, onion, and BACON!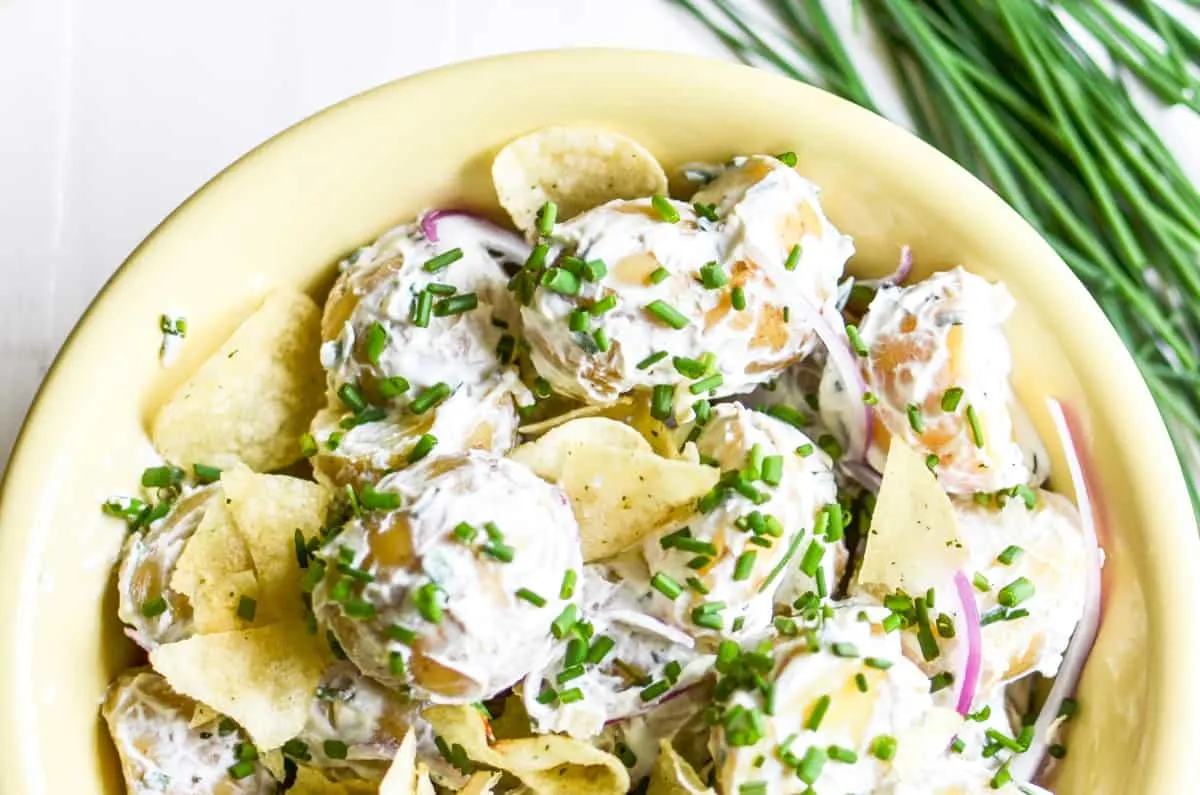 Sour Cream and Onion Potato Salad is a fun barbecue side dish the whole family loves ~ and yes, there are potato chips right in the salad!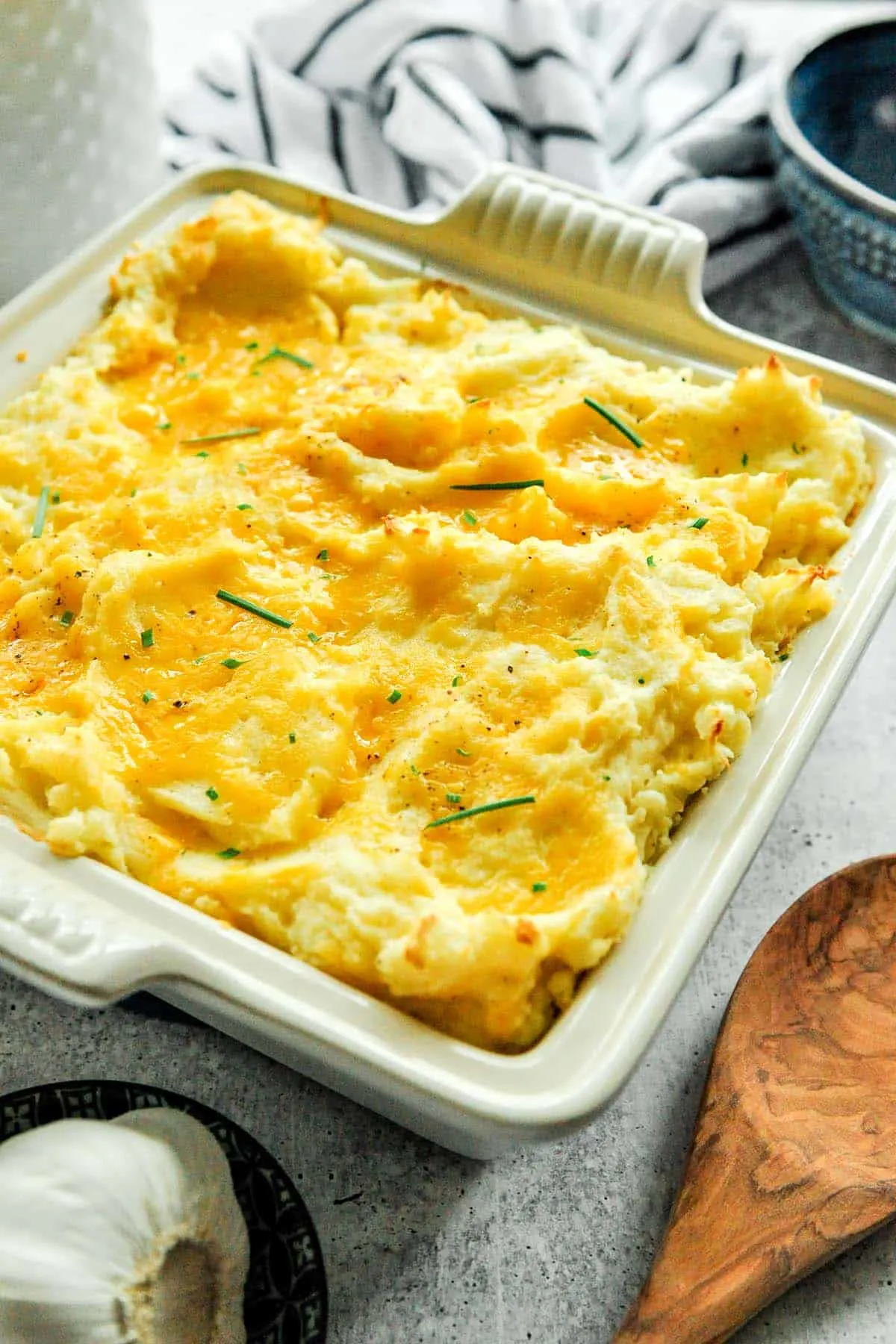 Cheesy Garlic Mashed Potatoes are loaded with lots of ooey, gooey cheddar cheese and fresh minced garlic. Easy garlic mashed potatoes are super creamy and always a crowd favorite. These are the BEST garlic mashed potatoes to serve for holidays or any dinner you want to make extra special.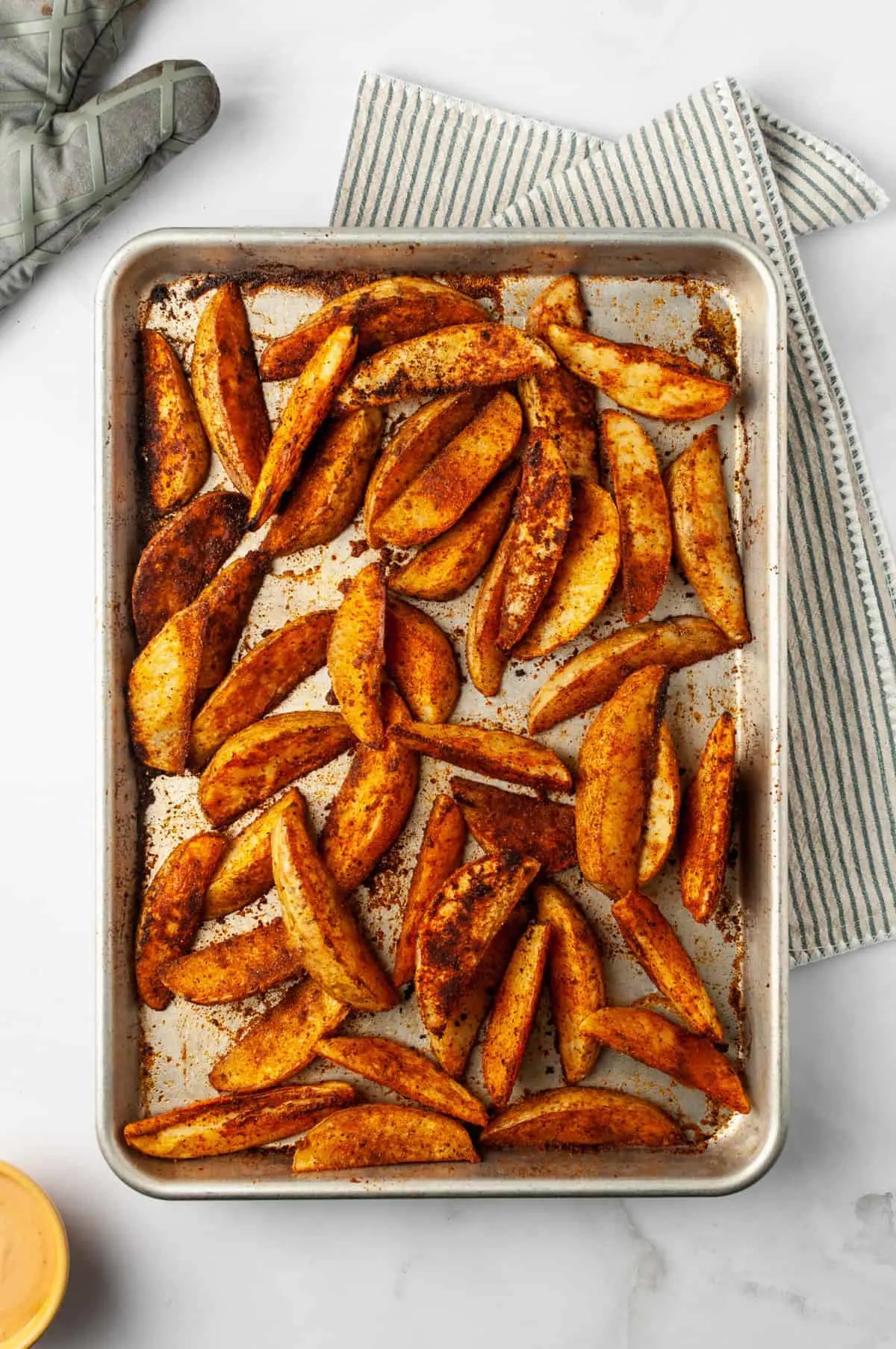 Big, bold barbecue flavors make these Crispy Baked Potato Wedges an incredibly delicious and easy side dish to any meal. They're seasoned perfectly and easily customizable, with a crispy outside and soft, buttery interior.
Vegetable Dishes as Sloppy Joes Sides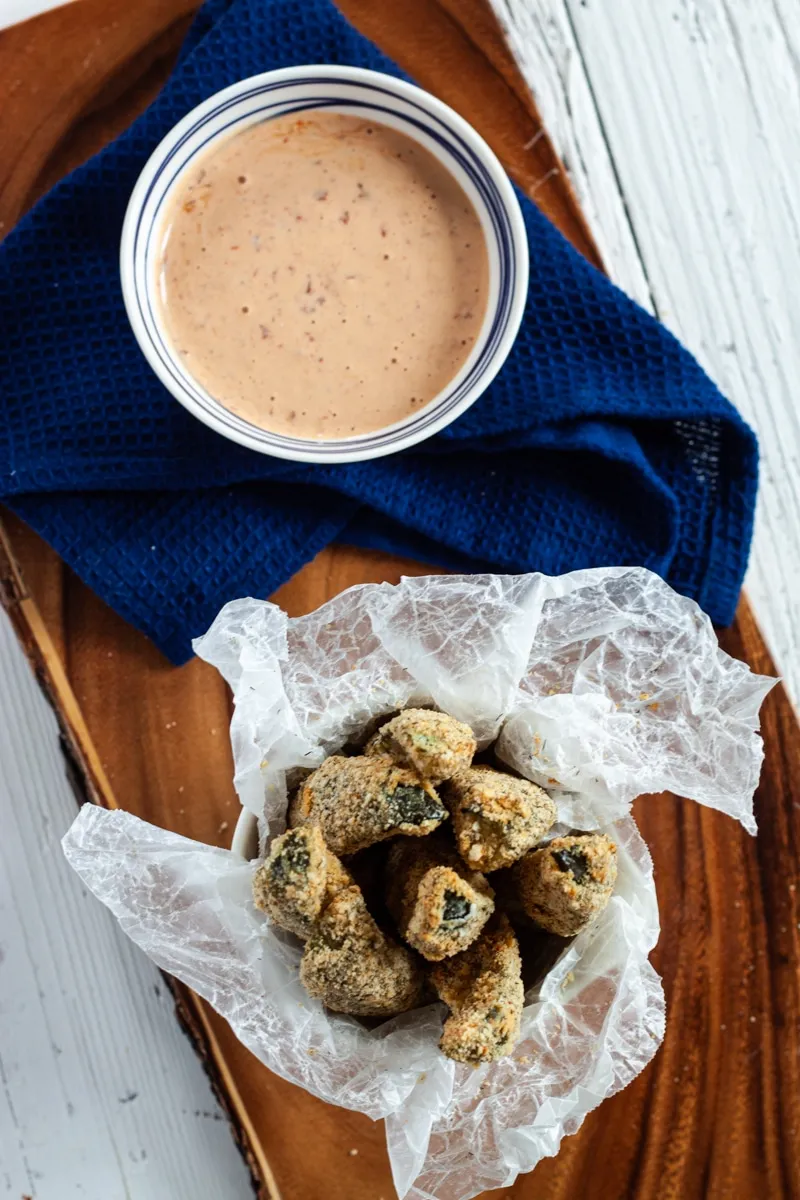 Want fried pickle spears without a heaping side of guilt? Deep-fried pickles are no doubt an amazing snack, but if you'd like to indulge in a lower fat alternative, these Air Fryer Pickle Spears are the golden ticket. You can subtract the greasiness and the guilt without sacrificing that crisp exterior.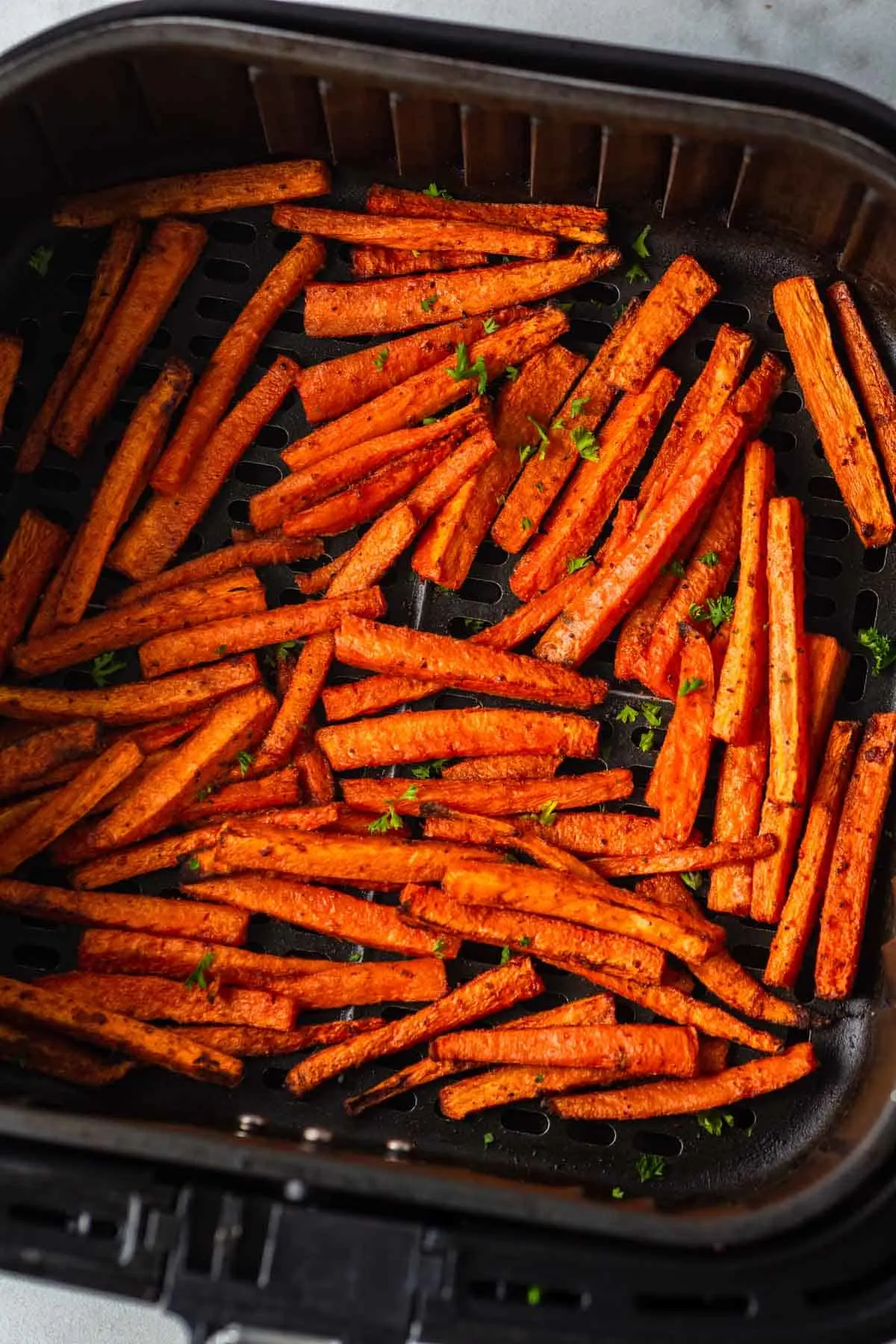 Air Fryer Carrot Fries are a delicious side dish or a healthy snack your whole family will love. They're so easy, simple, and ready in 15 minutes. Serve them with spicy mayo sauce for extra deliciousness!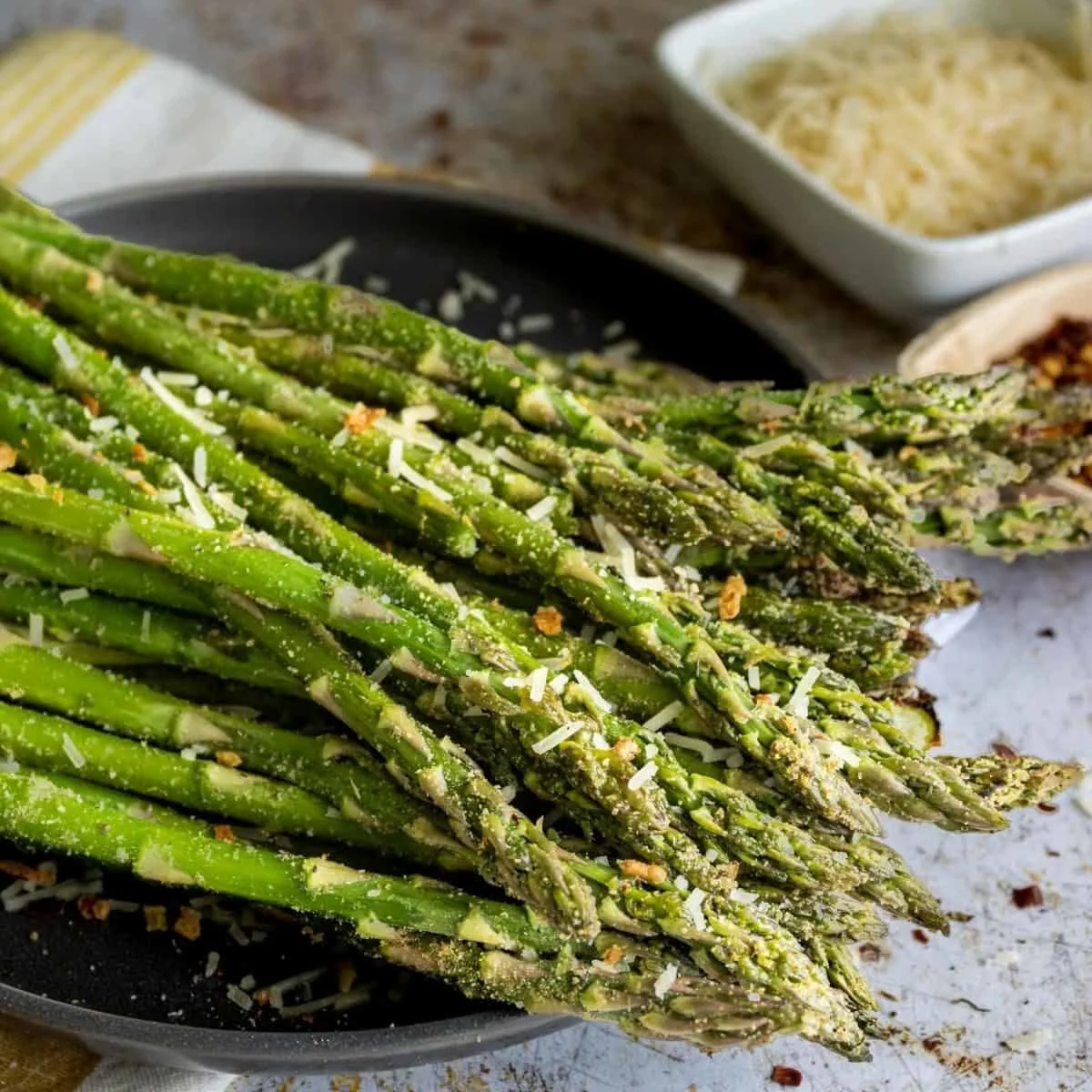 Air Fryer Asparagus is so incredibly delicious. A drizzle of oil, some yummy spices and parmesan, slightly crispy and cooked to perfection. It makes the perfect side or appetizer and is also great for entertaining. Cooked in a fraction of the time without having to heat up the oven, and producing the perfect texture, you'll never cook it any other way!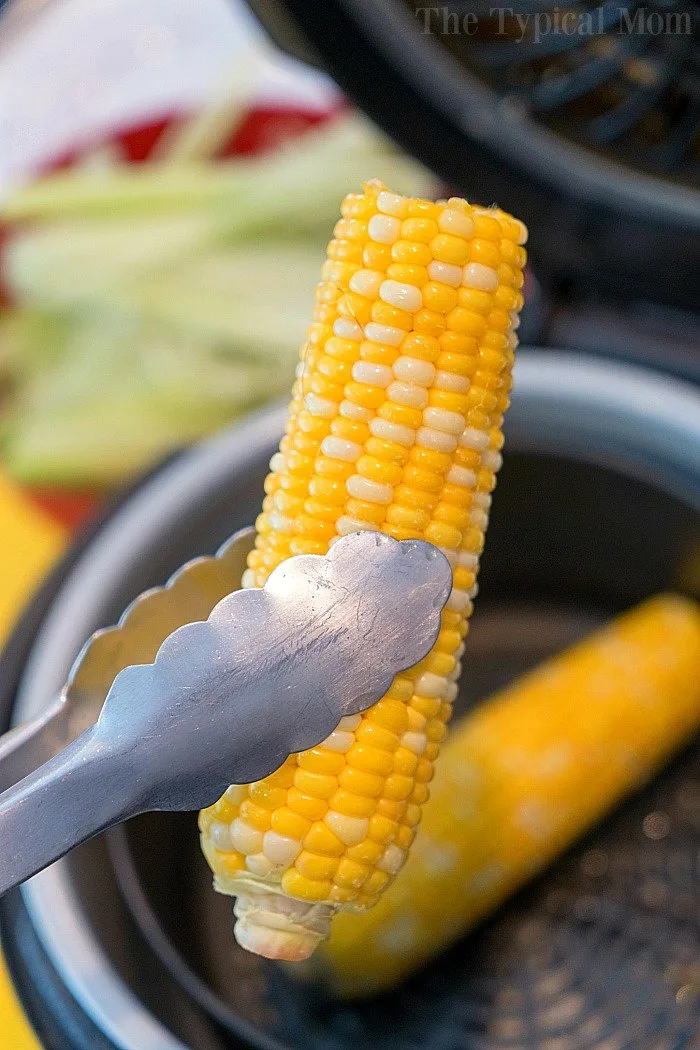 Air fryer corn on the cob fresh or frozen is cooked to perfection in your air fryer in just minutes! Tender kernels, perfect side dish!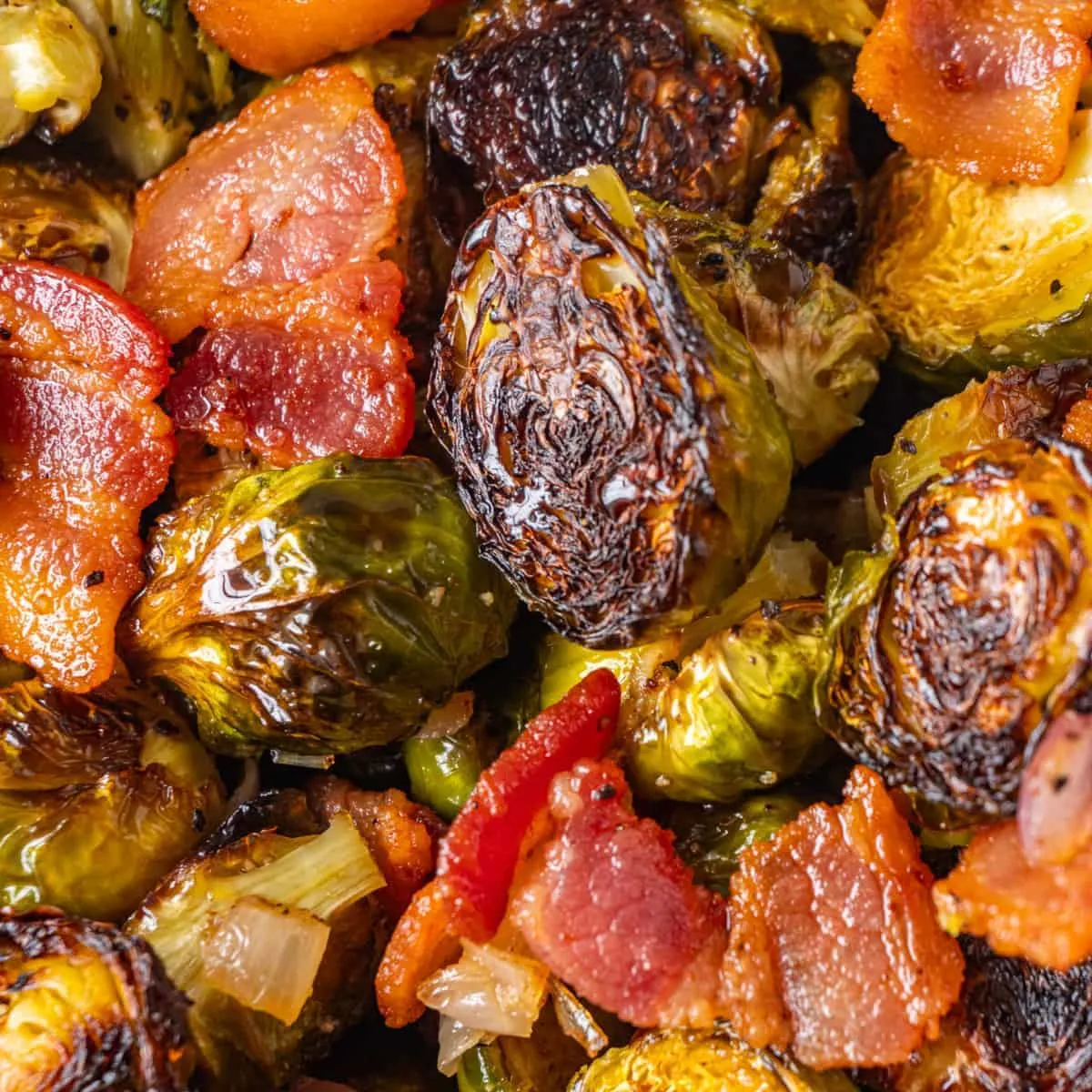 Maple Bacon Brussel Sprouts with Balsamic Glaze- everything delicious in one meal! So easy and so good! You will never want brussels sprouts any other way!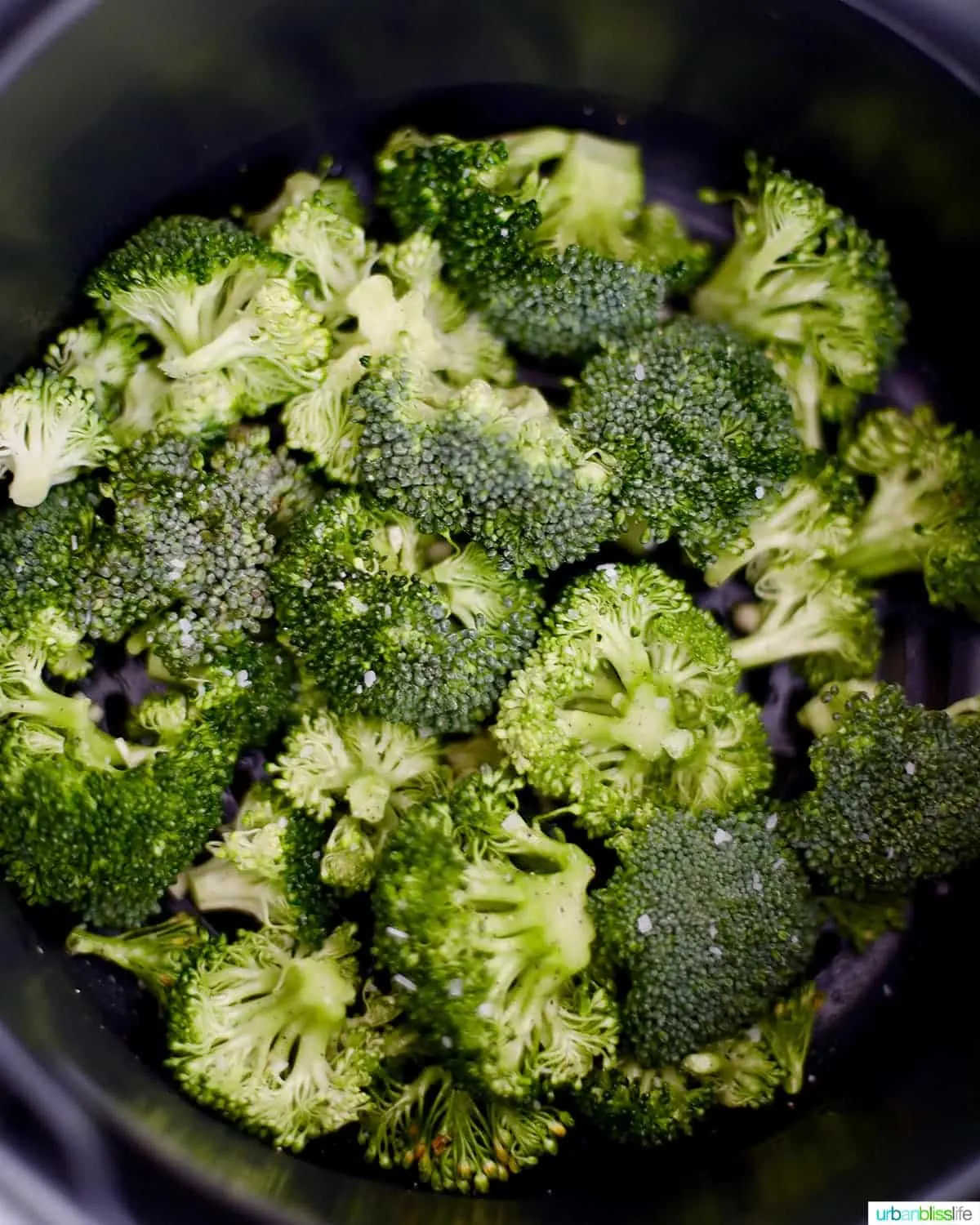 Air Fryer Broccoli is a quick, easy, nutritious side dish. With an air fryer, you can whip up delicious, healthy food in minutes!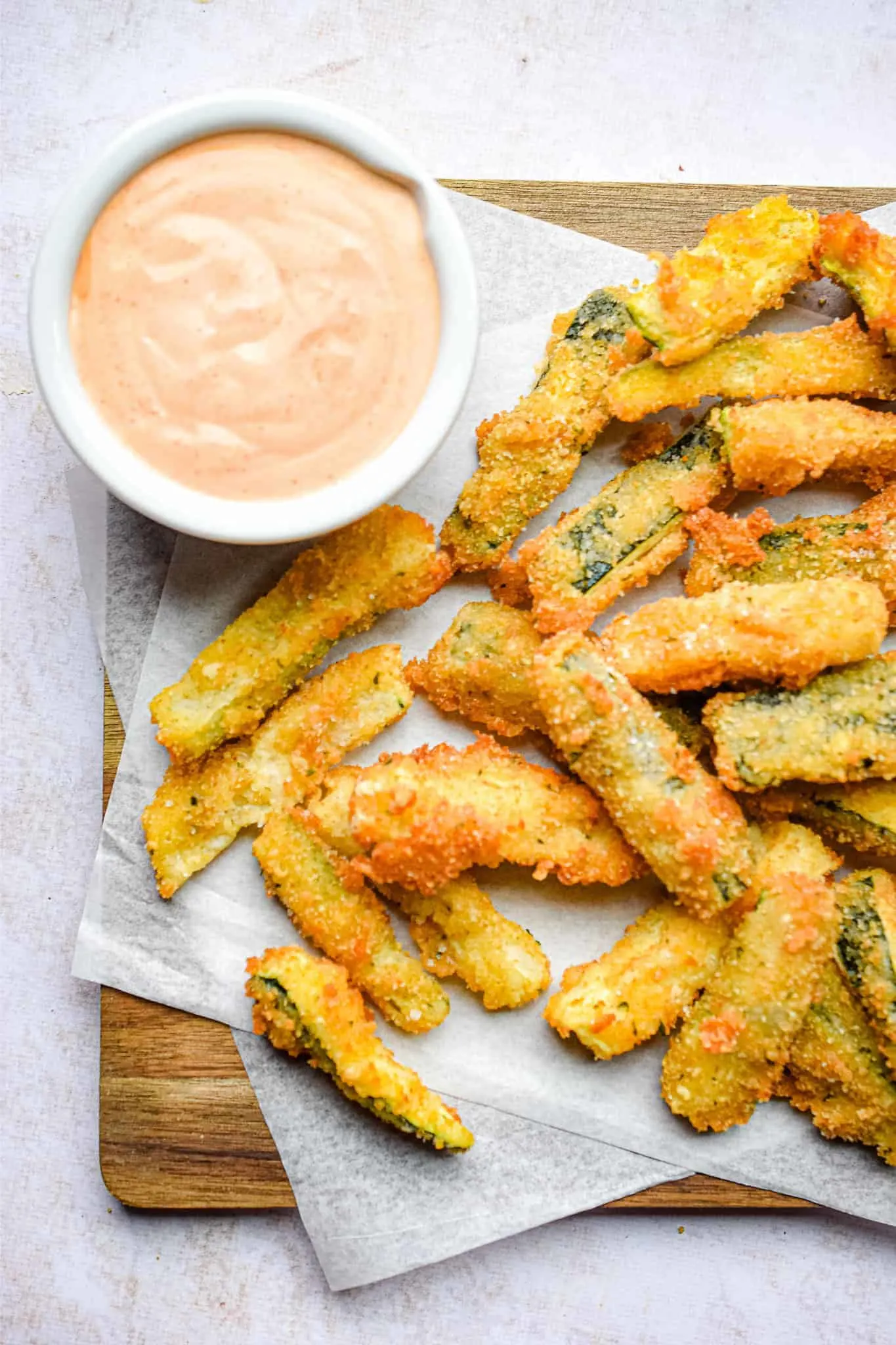 Crispy, crunchy, and so easy to make, Zucchini Fritte are a great appetizer to make for your family! If you are new to deep frying, this recipe is a great one to try out since it is so simple!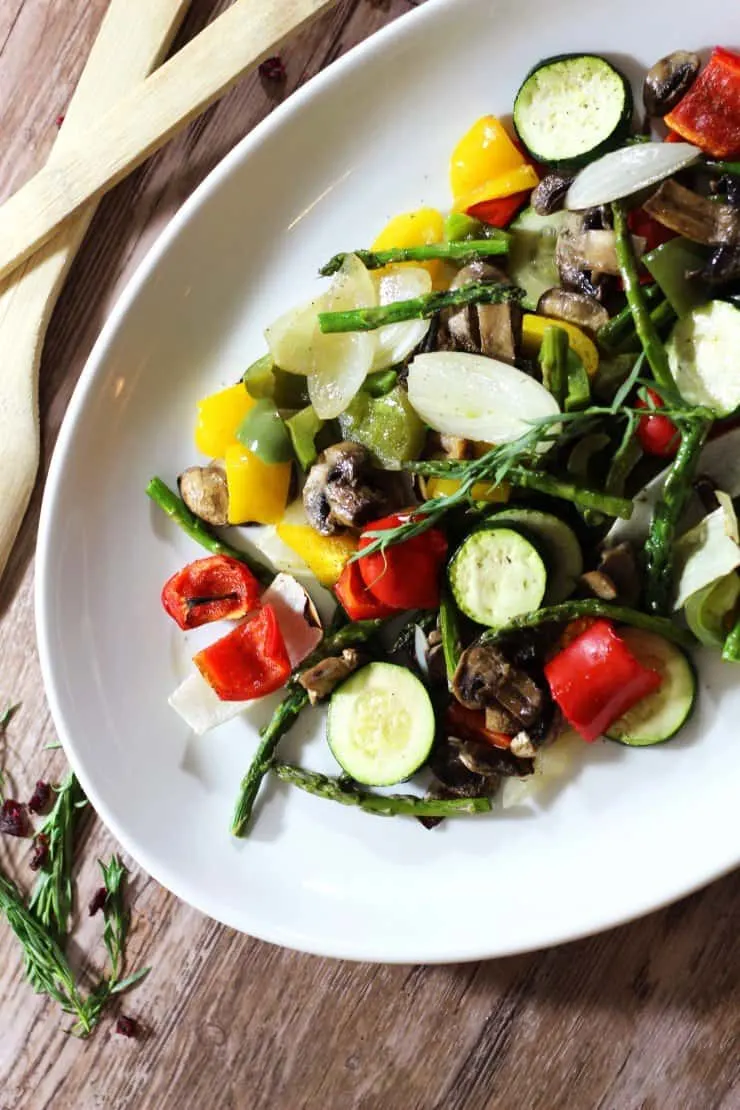 These Oven Roasted Vegetables are quick, easy to prepare and packed full of nutrition and flavor! Drizzled in olive oil, seasoned with the simplest ingredients and oven roasted to perfection! I'm going to show you how to make the best Oven Roasted Vegetables!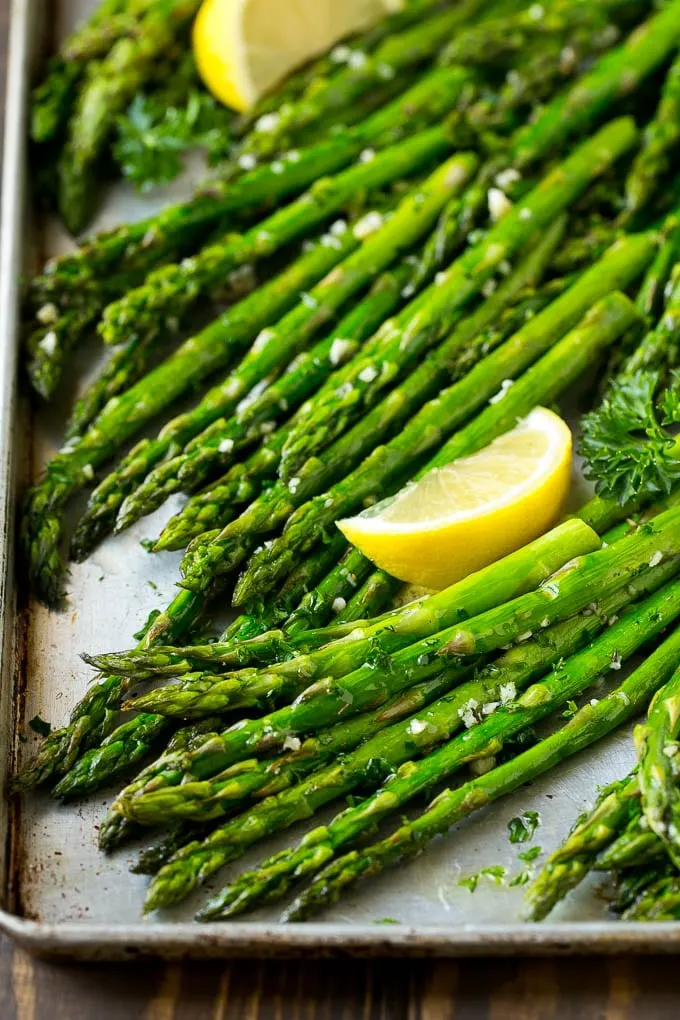 This roasted asparagus is tender stalks of asparagus coated in olive oil, garlic, herbs and seasonings, then roasted to tender and browned perfection. A 15 minute side dish that's the perfect accompaniment to almost any meal.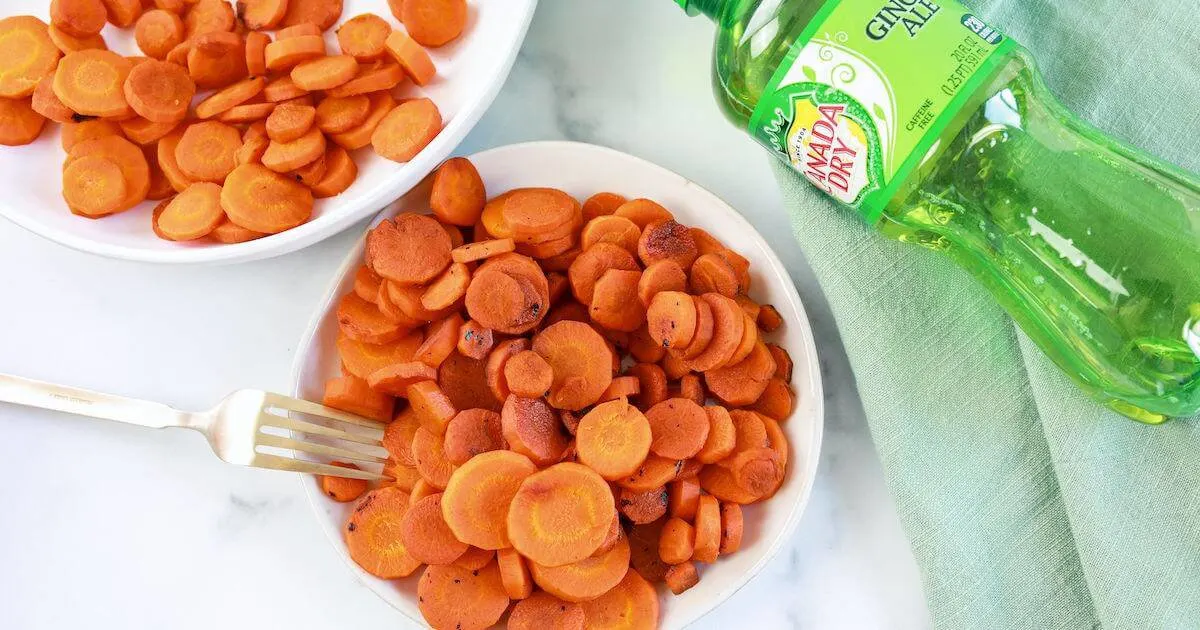 Tender carrots with a subtly sweet glaze…made with…ginger ale?! You better believe it!! These delicious ginger ale carrots are only 3 simple ingredients and one of our favorite easy side dish recipes!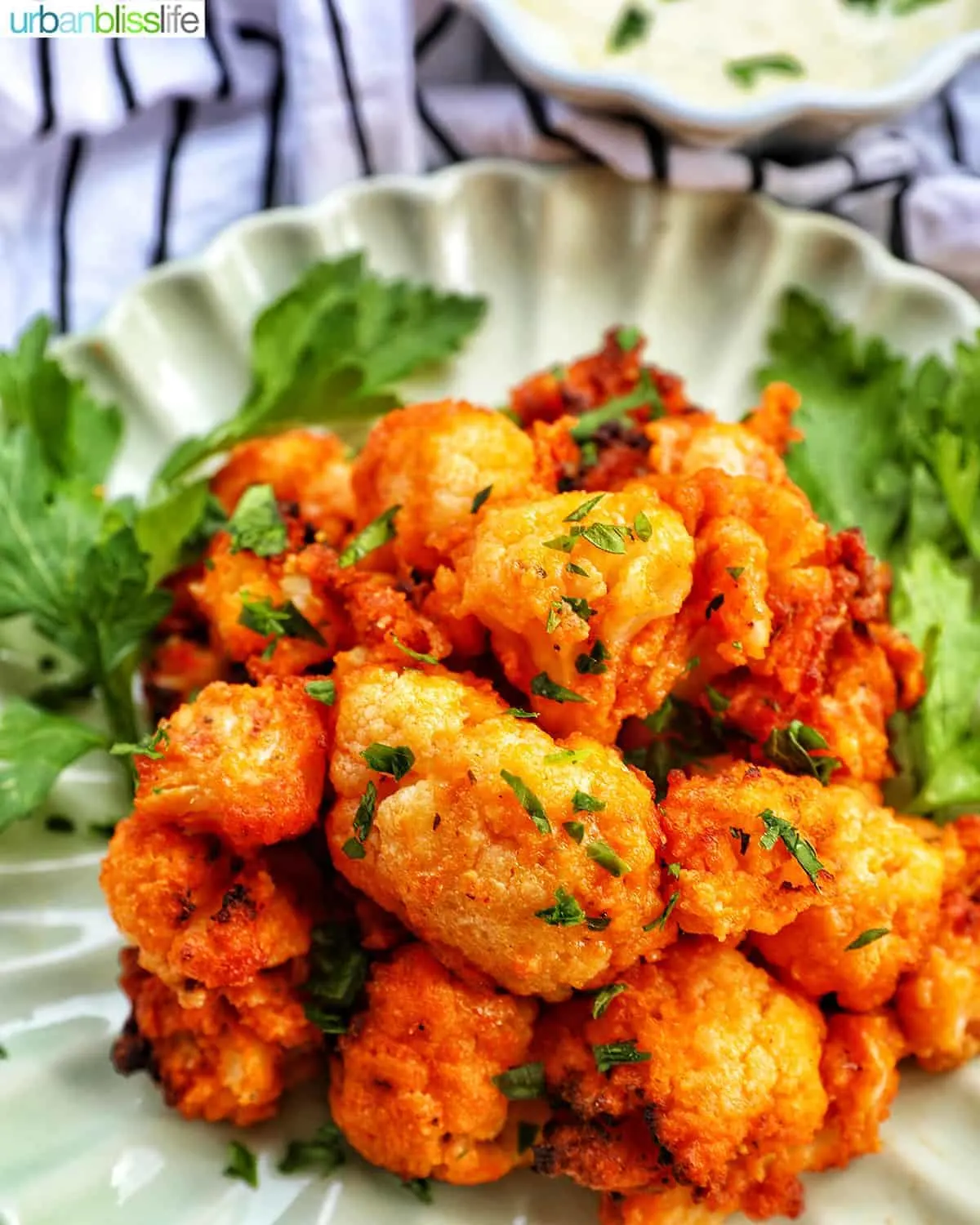 Crispy Air Fryer Buffalo Cauliflower is an easy and fast vegetarian appetizer or side dish! Perfect for busy weeknights and Game Day gatherings.
Best Salads for Sloppy Joes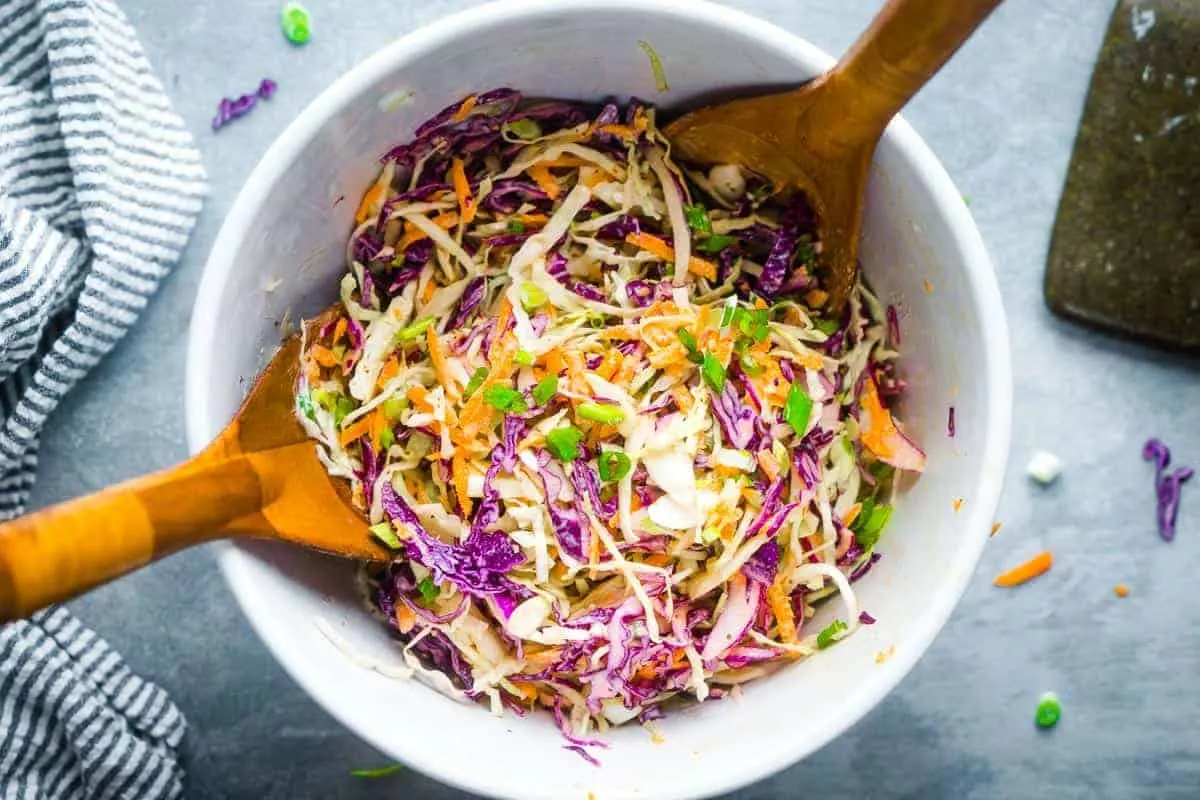 This quick coleslaw recipe comes together in 10 minutes with cabbage, carrots, and a slightly sweet dressing. It's a lighter side dish or sandwich topping.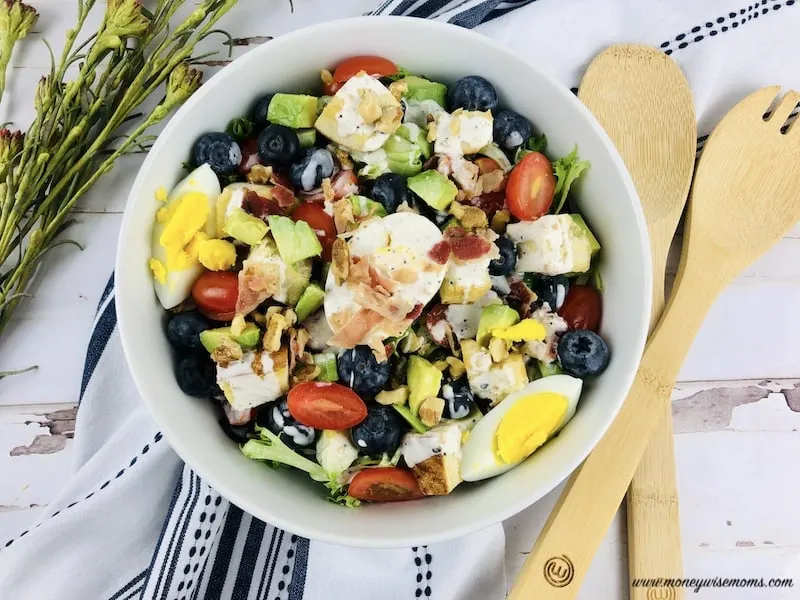 This summer garden salad is easy to make and delicious to eat. Try out this summer salad recipe today for a fresh and delicious lunch or dinner!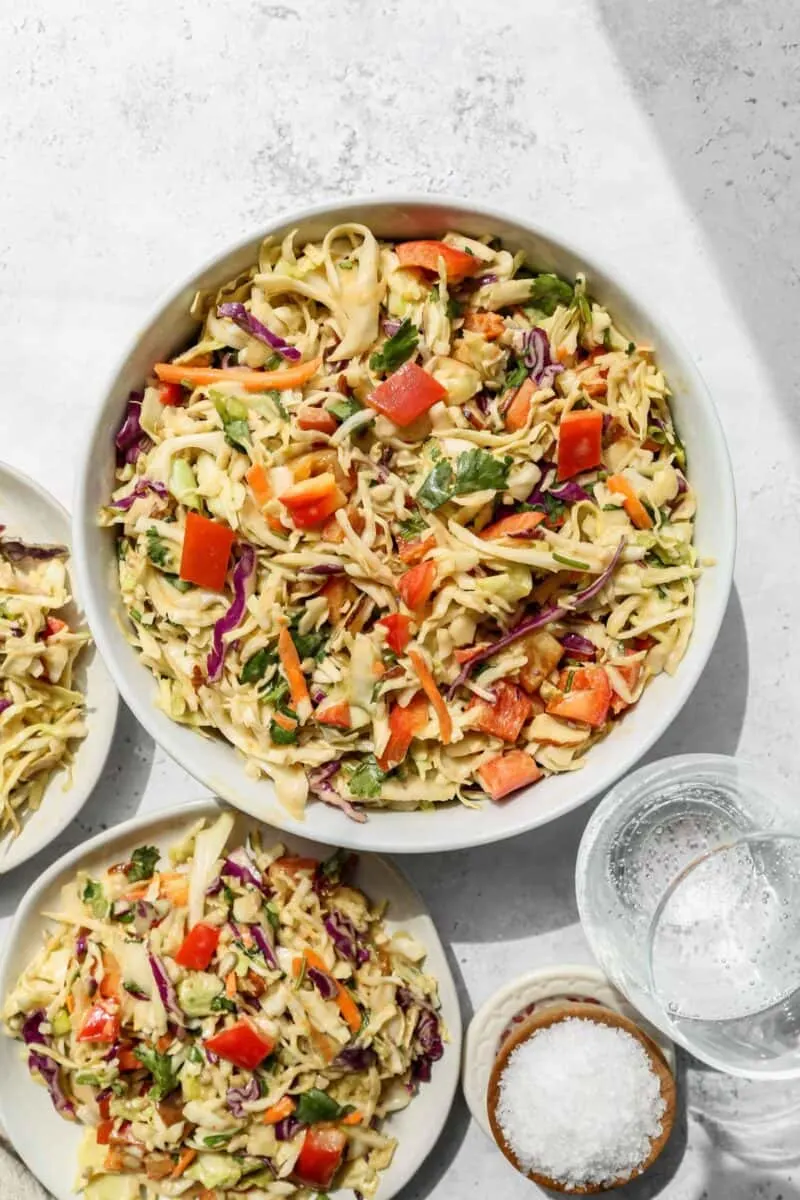 This easy southwestern style coleslaw recipe has a vinegar dressing and is keto, vegan and gluten free. This slaw recipe is made without mayo and is the perfect side dish.
I use bags of coleslaw mix and a homemade coleslaw dressing to make this recipe quickly for weeknight meals.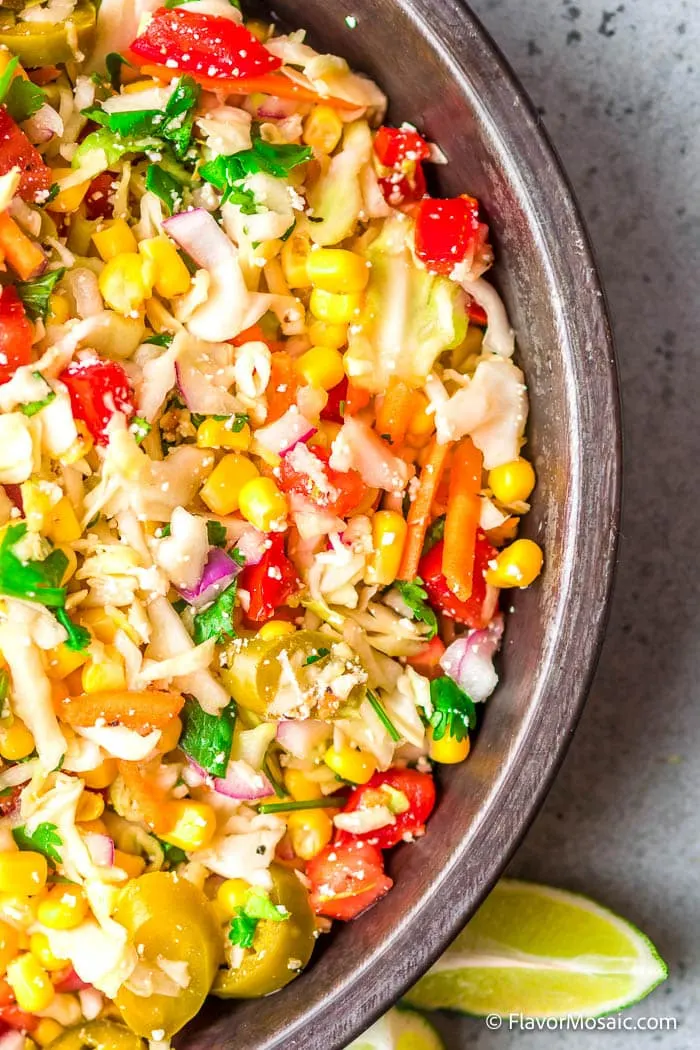 Spicy Cilantro Lime Summer Slaw is a cool, refreshing slaw with a slightly spicy kick that is perfect for a summer side dish at a barbecue or as a topping for fish tacos!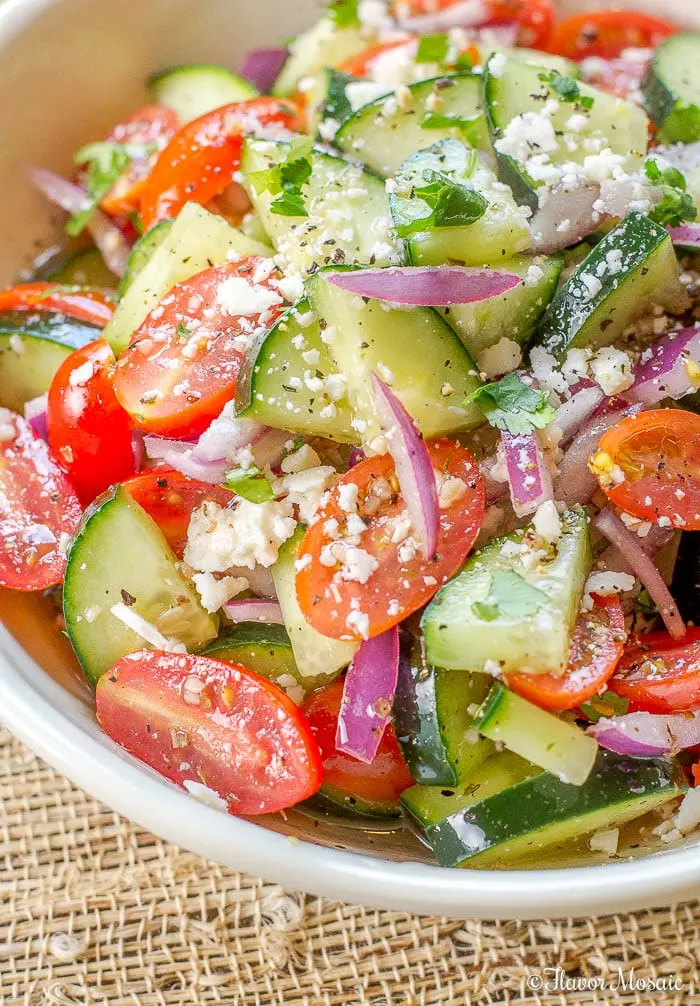 This Cucumber Tomato Salad with sliced cucumbers, fresh tomatoes, sliced red onions, in a red wine vinaigrette, includes a Mexican twist with the addition of crumbled Cotija cheese, Mexican oregano, and chopped cilantro. It makes a truly delicious and refreshing summer salad!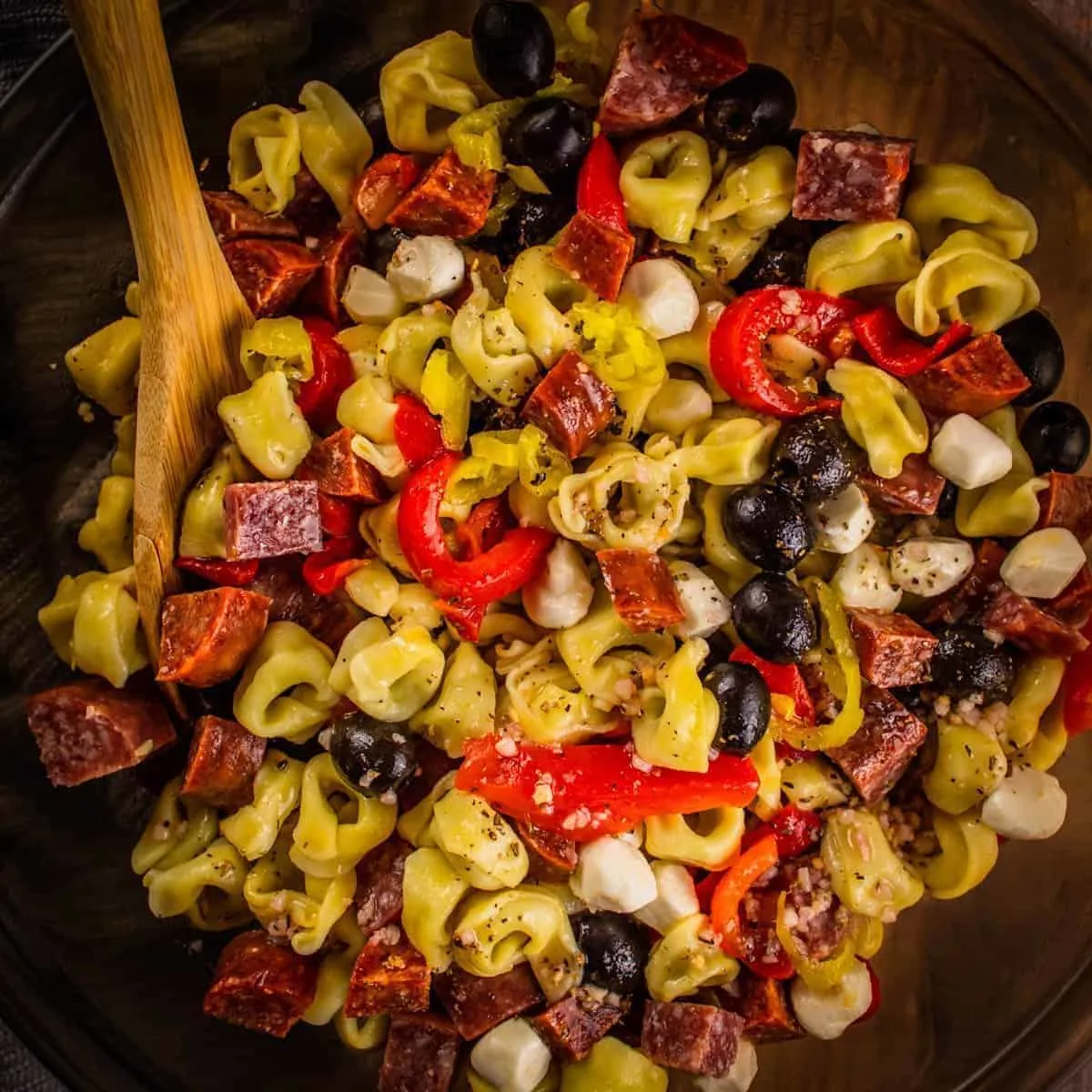 This zesty antipasto salad recipe is filled with all of the best Italian flavors. Tortellini is mixed with peppers, olives, cheese and meat and finished off with a homemade Italian dressing.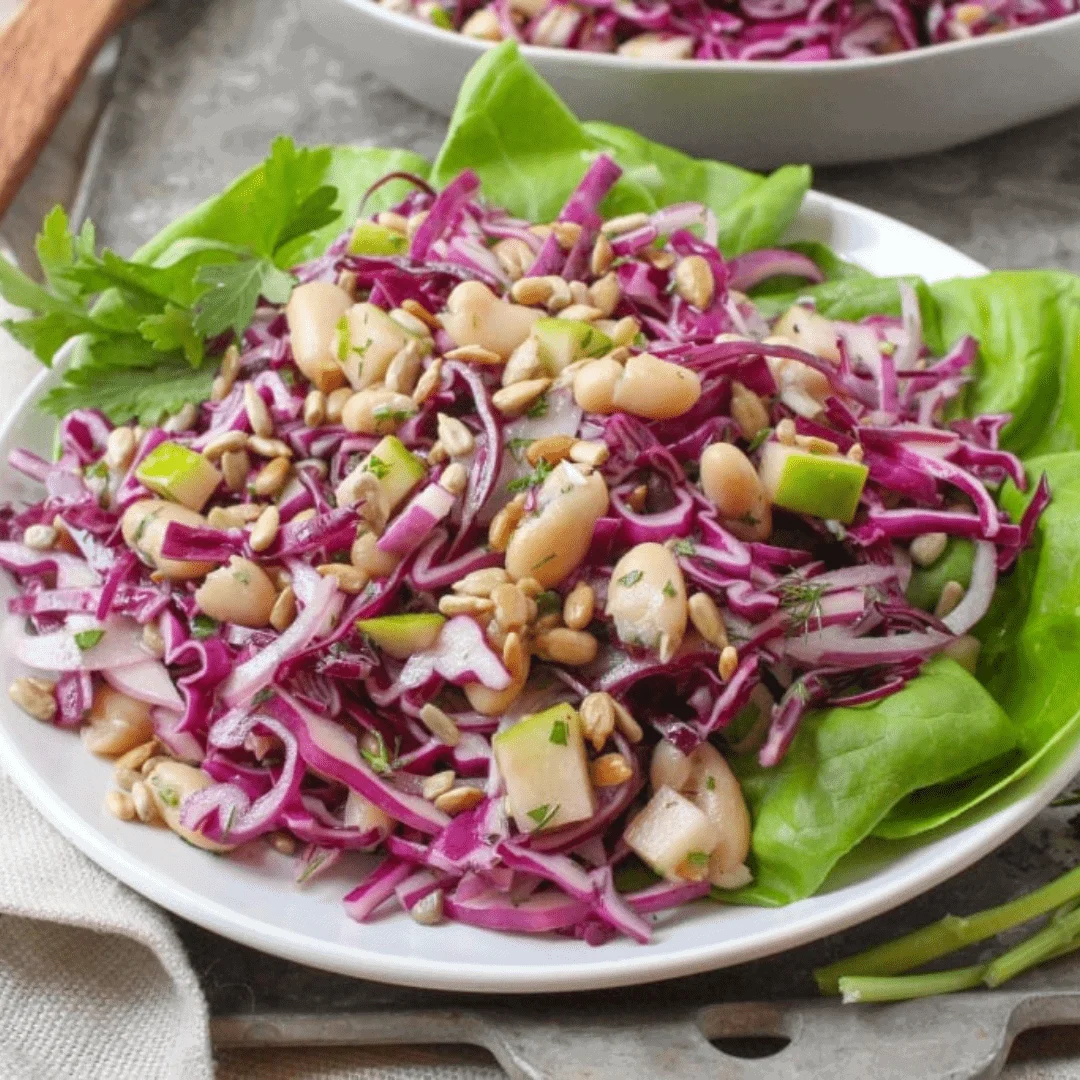 This apple cabbage slaw is a refreshing, bright, and filling twist on traditional slaw! It makes a great side or light lunch, and has been a fun way for me to connect with my heritage through food.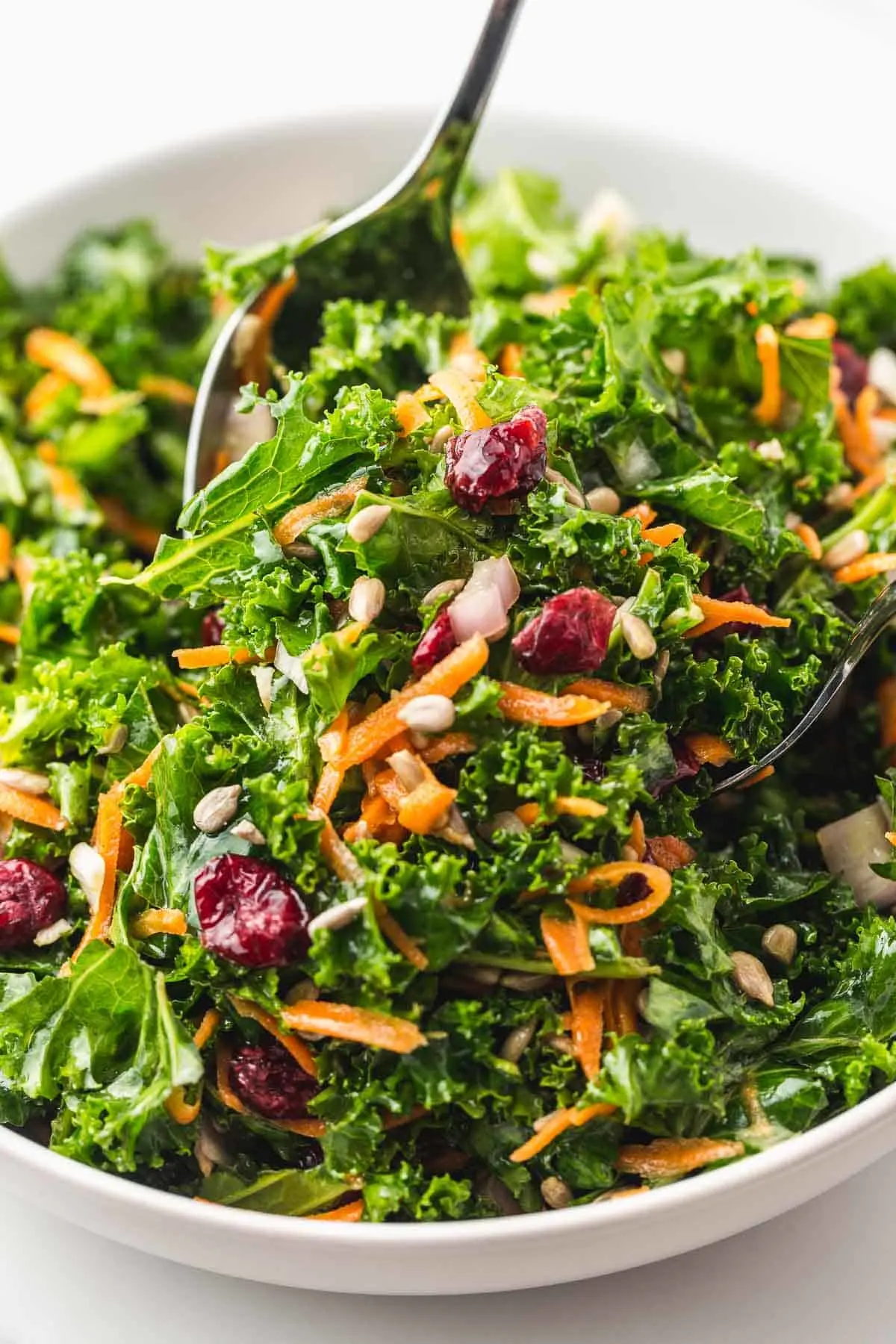 Easy, healthy, and refreshing kale salad made with simple lemon vinaigrette. It makes the perfect side to go with any meal or light lunch that you can make ahead! Also makes a great salad for your holiday table.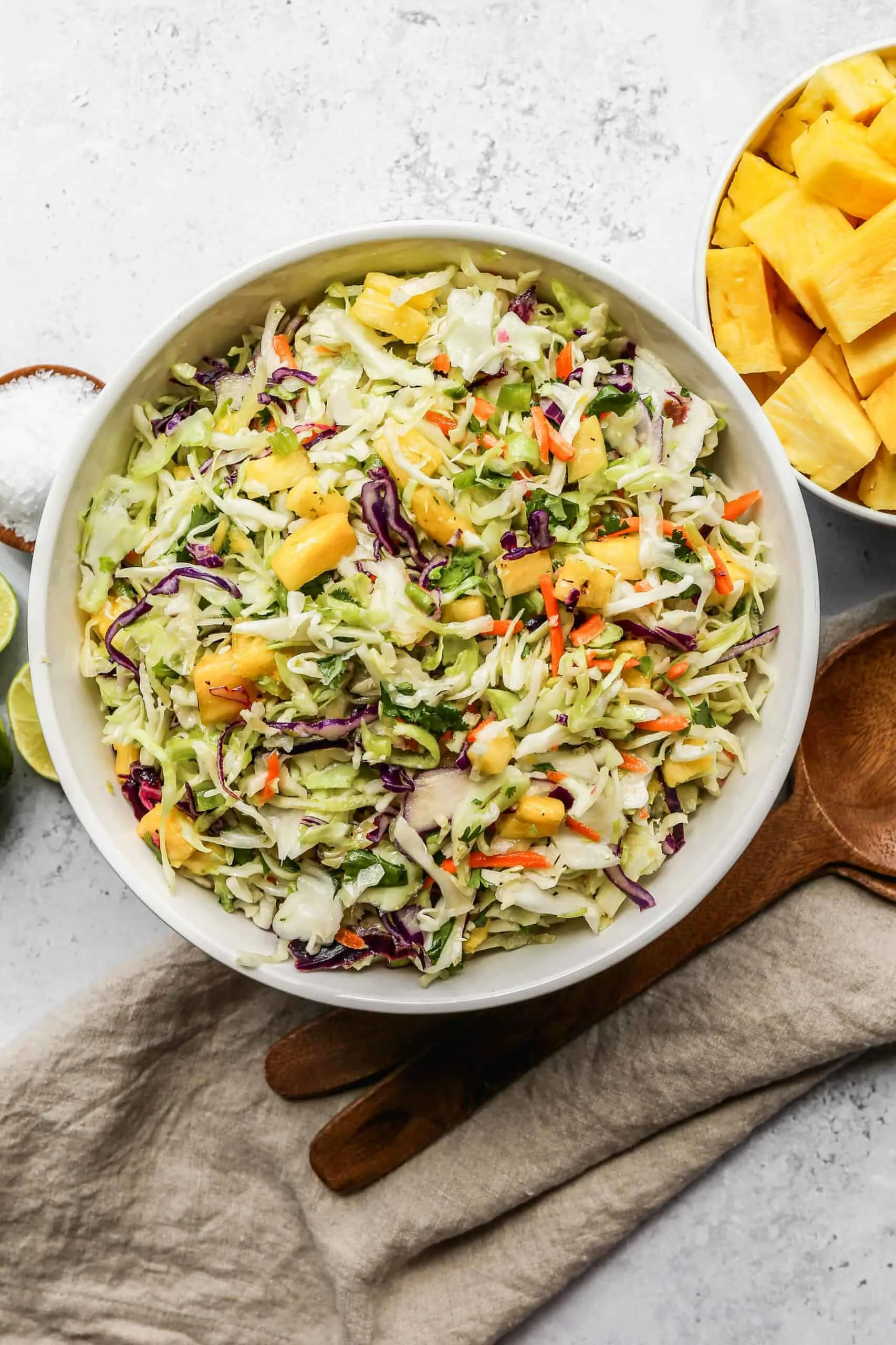 This easy recipe for pineapple coleslaw is the perfect summer side dish! The cabbage salad is made without mayo with a spicy dressing. It goes great with pulled pork, tacos or as a side at barbecues.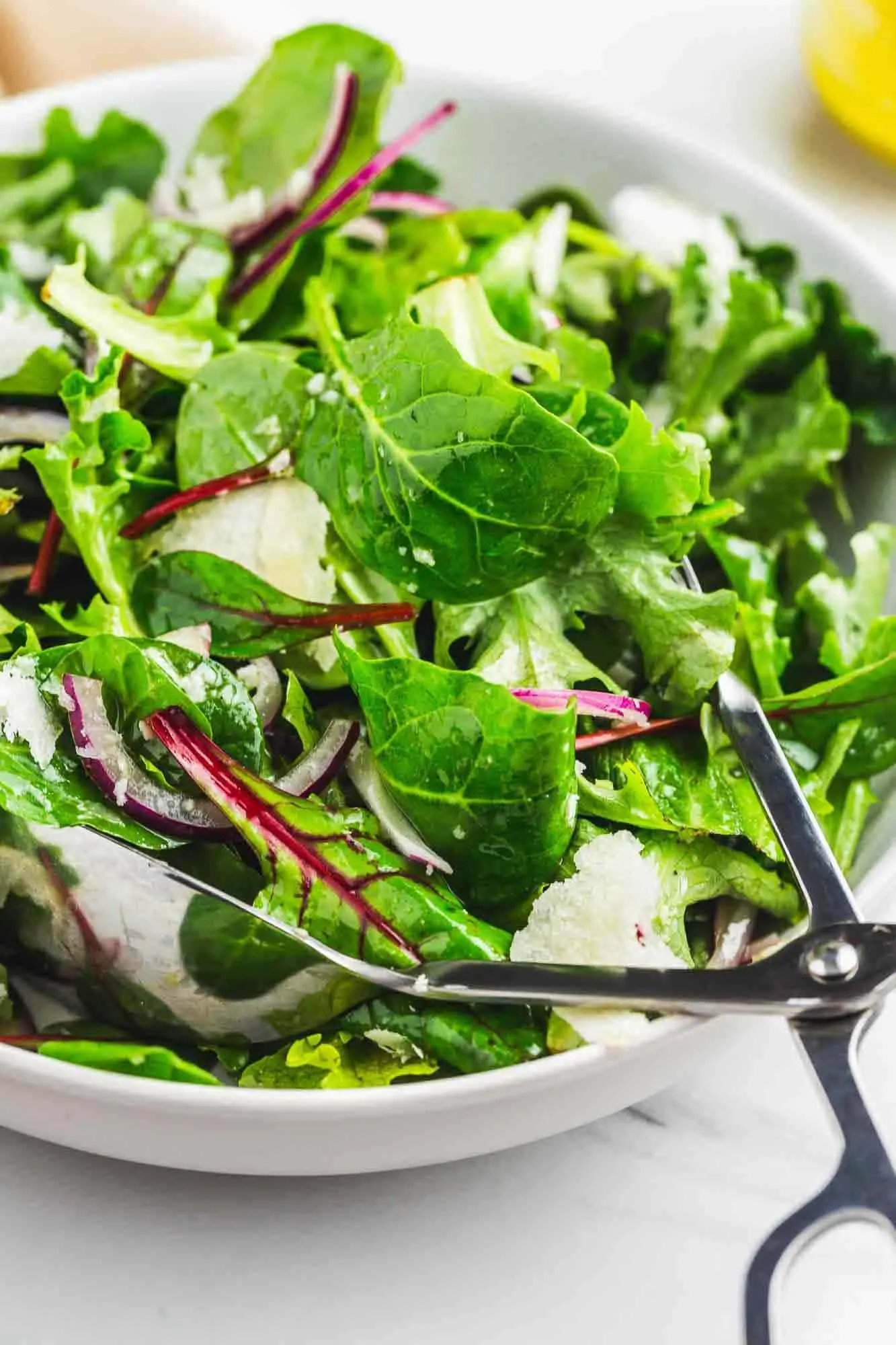 his is the best simple tossed green salad that goes so well with any meal! Fresh dressed greens with a simple lemon or apple cider vinaigrette, it will take you just a few minutes to make!
Comforting Sloppy Joes Side Dishes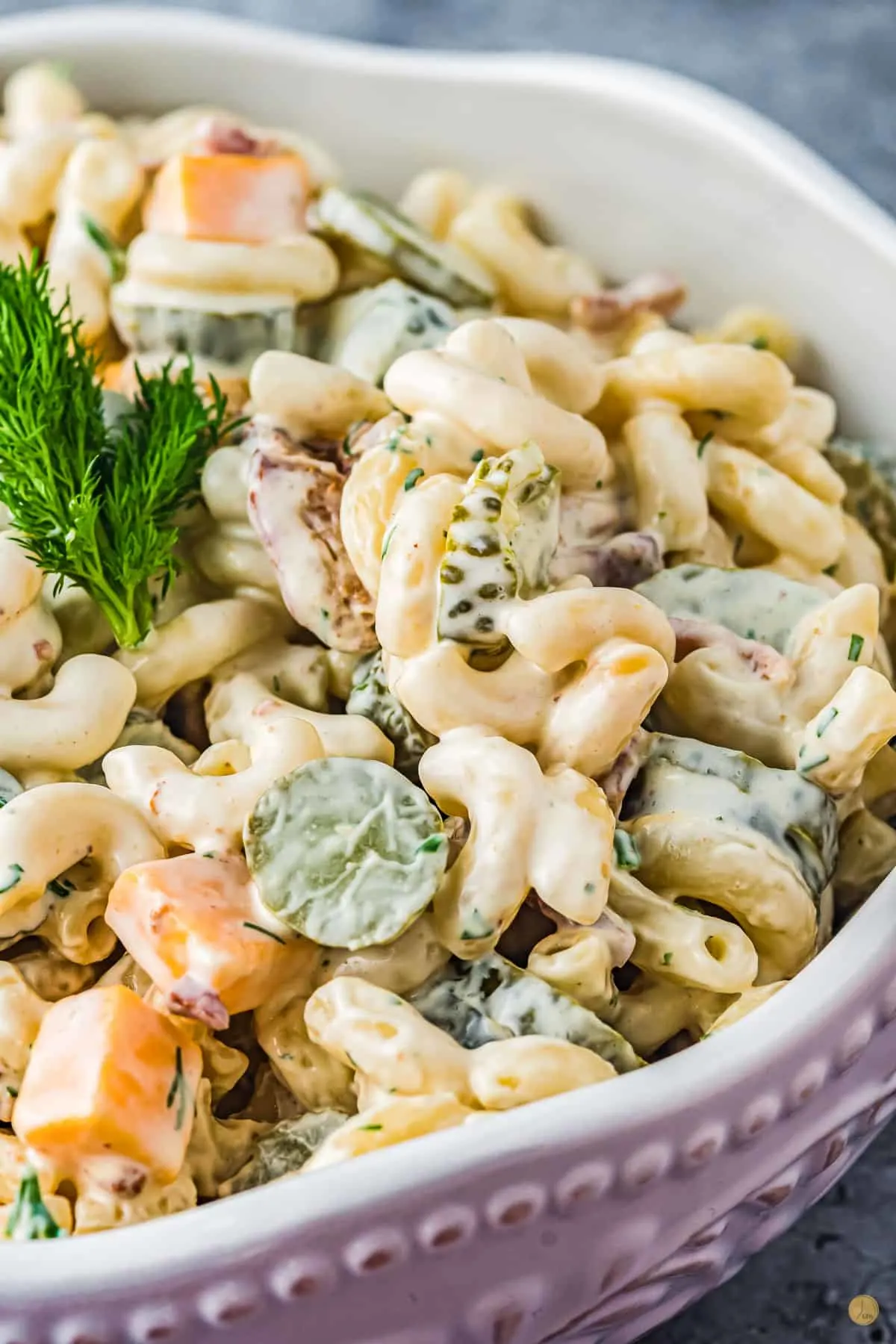 Dill Pickle Pasta Salad is a classic potluck dish! This pasta salad combines tender macaroni, crispy bacon, cheddar cheese, and stars crunchy dill pickles.
All ingredients are tossed in a creamy dressing with subtle tart undertones that your friends and family will quickly devour.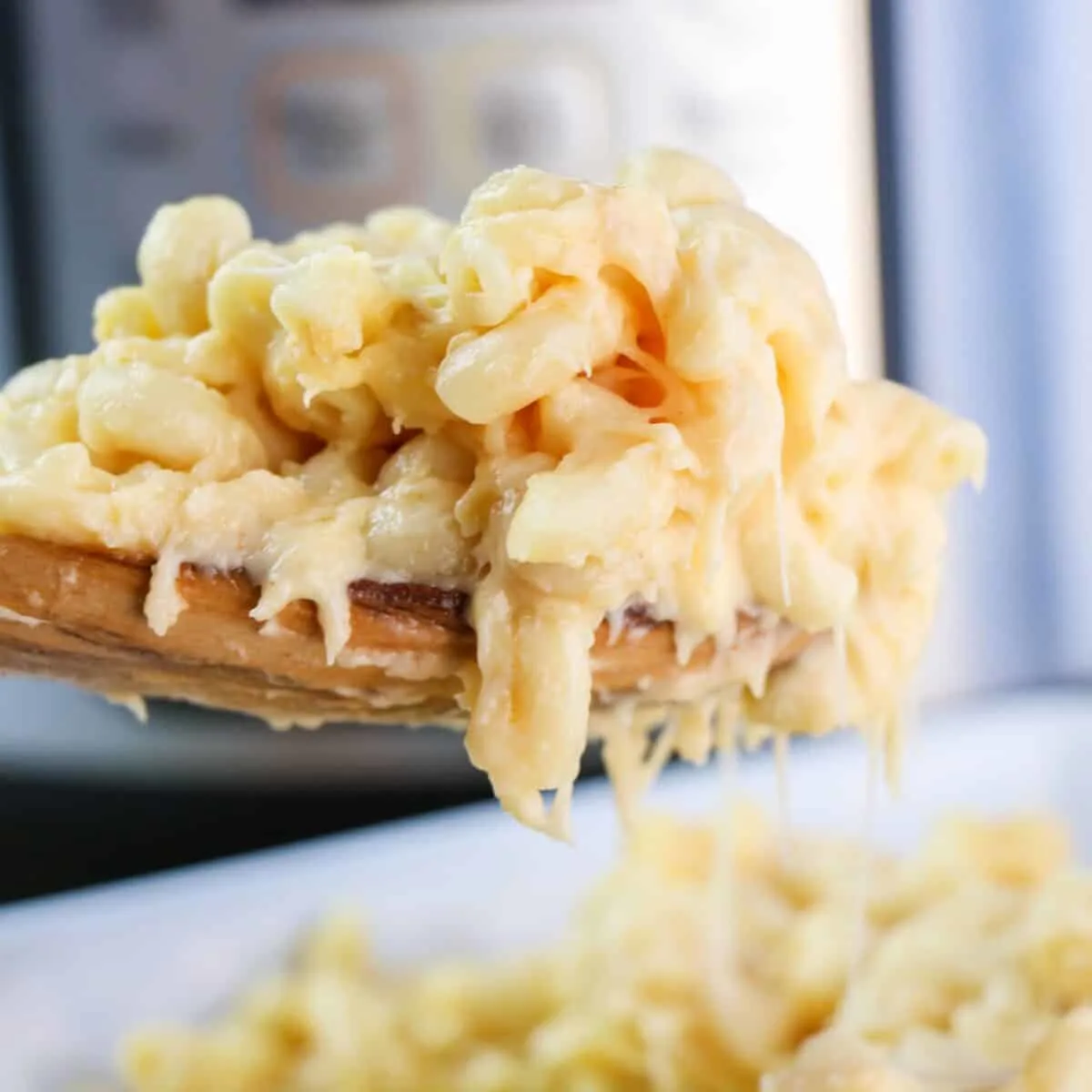 Creamy Smoked Gouda Mac and Cheese is velvety smooth, smoky, and ultra cheesy. Made with white cheddar, Monterey Jack, and smoked gouda you get a quick dish in under 30 minutes!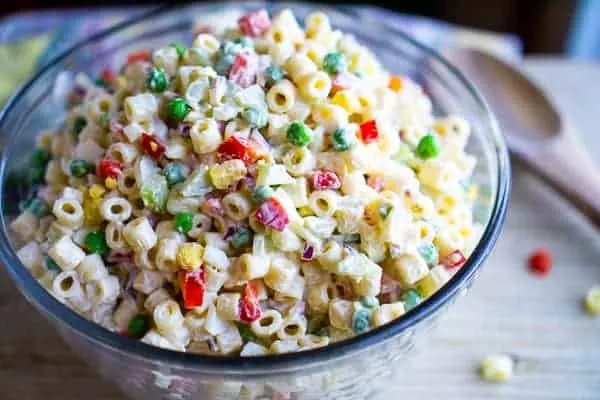 Delicious, creamy Macaroni Salad with tender pasta, vegetables, hard boiled eggs, and a zingy Greek yogurt dressing for healthy macaroni salad vibes. Who knew a secretly nutritious pasta salad could be so tasty and so good!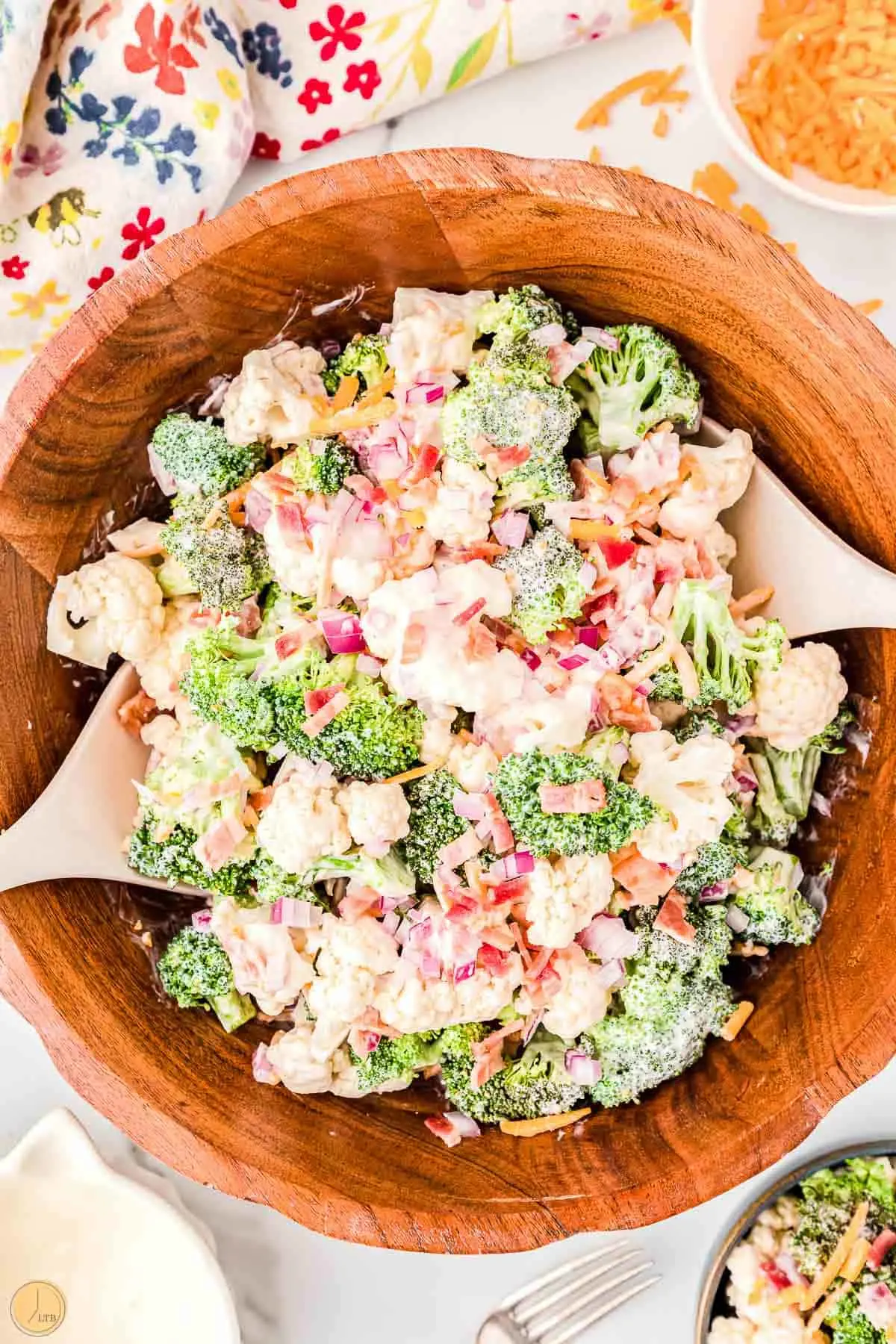 This Amish Broccoli Cauliflower Salad recipe is straight from the amish cook's own personal family cookbook, which is a great way to know that it must be amazing! With creamy dressing, a fabulous crunch, and savory bacon, this salad is unique and packs a punch full of flavor in every bite.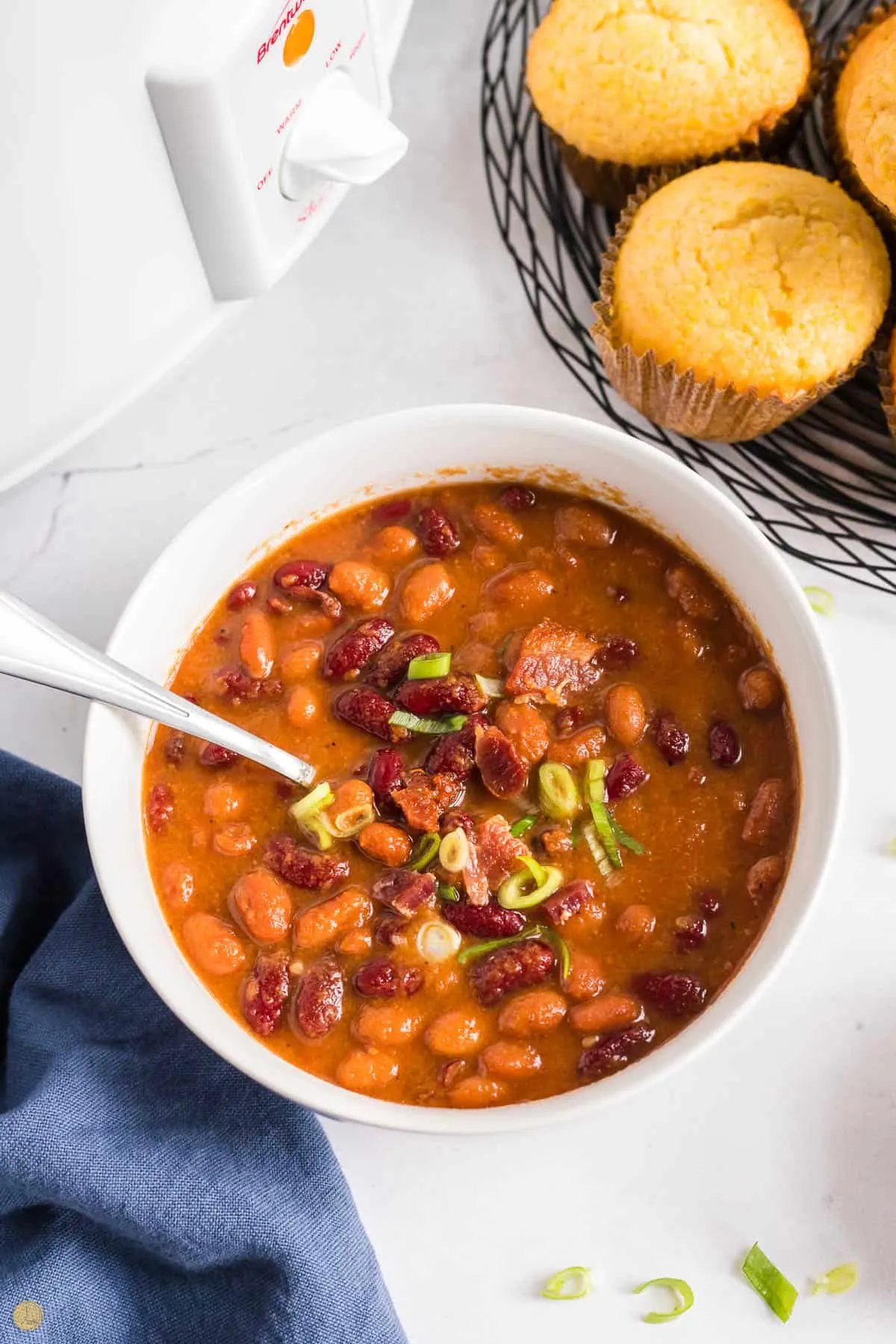 Forget the pre-made baked beans in a can, you can make these Slow Cooker Baked Beans at home and run some errands while these simmer in your slow cooker or crockpot. Your weekend cookout just got that much easier, and even more delicious!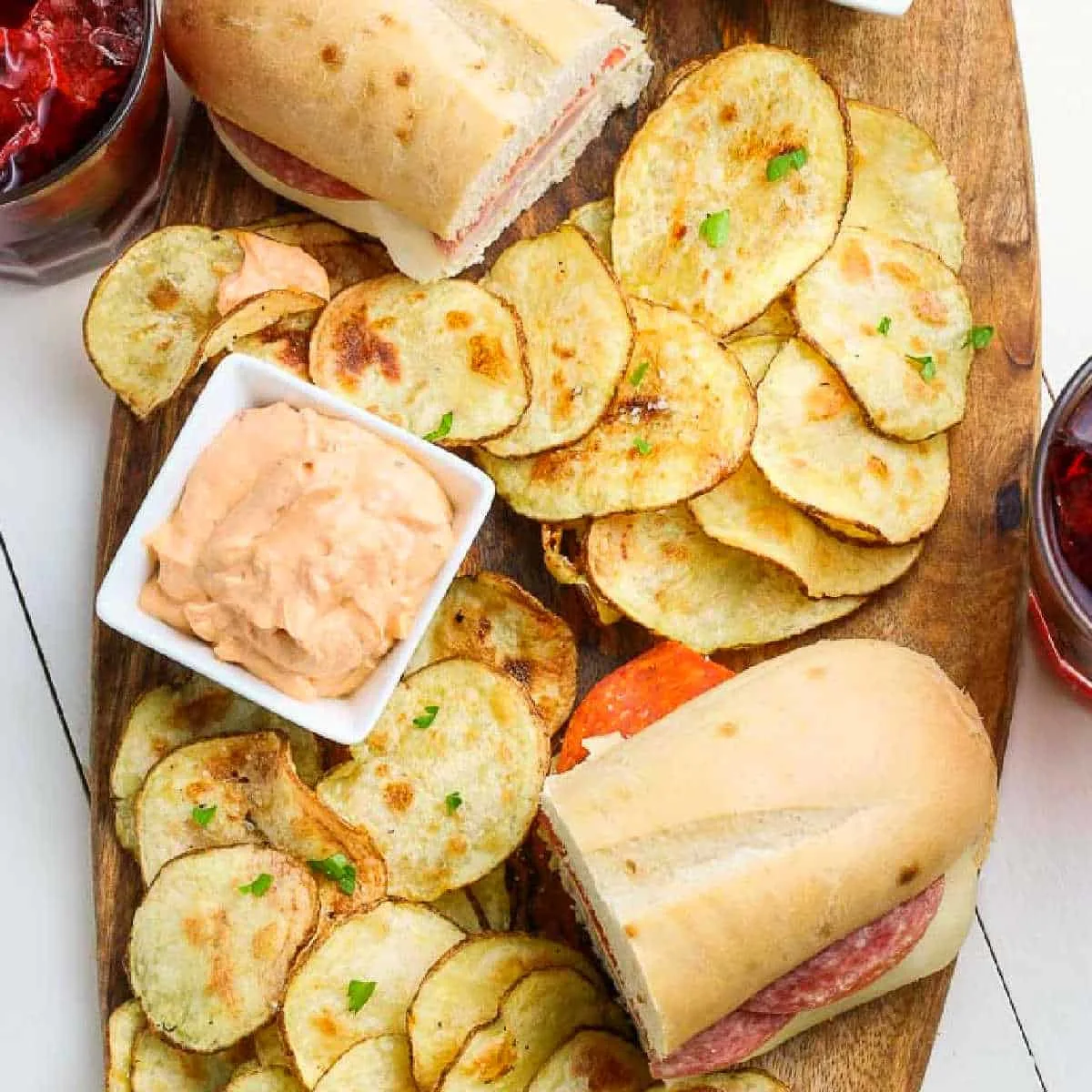 Super crispy Air Fryer Potato Chips are to make, require only 3 ingredients, and are the crispiest homemade snack. You won't be able to stop eating bowl after bowl!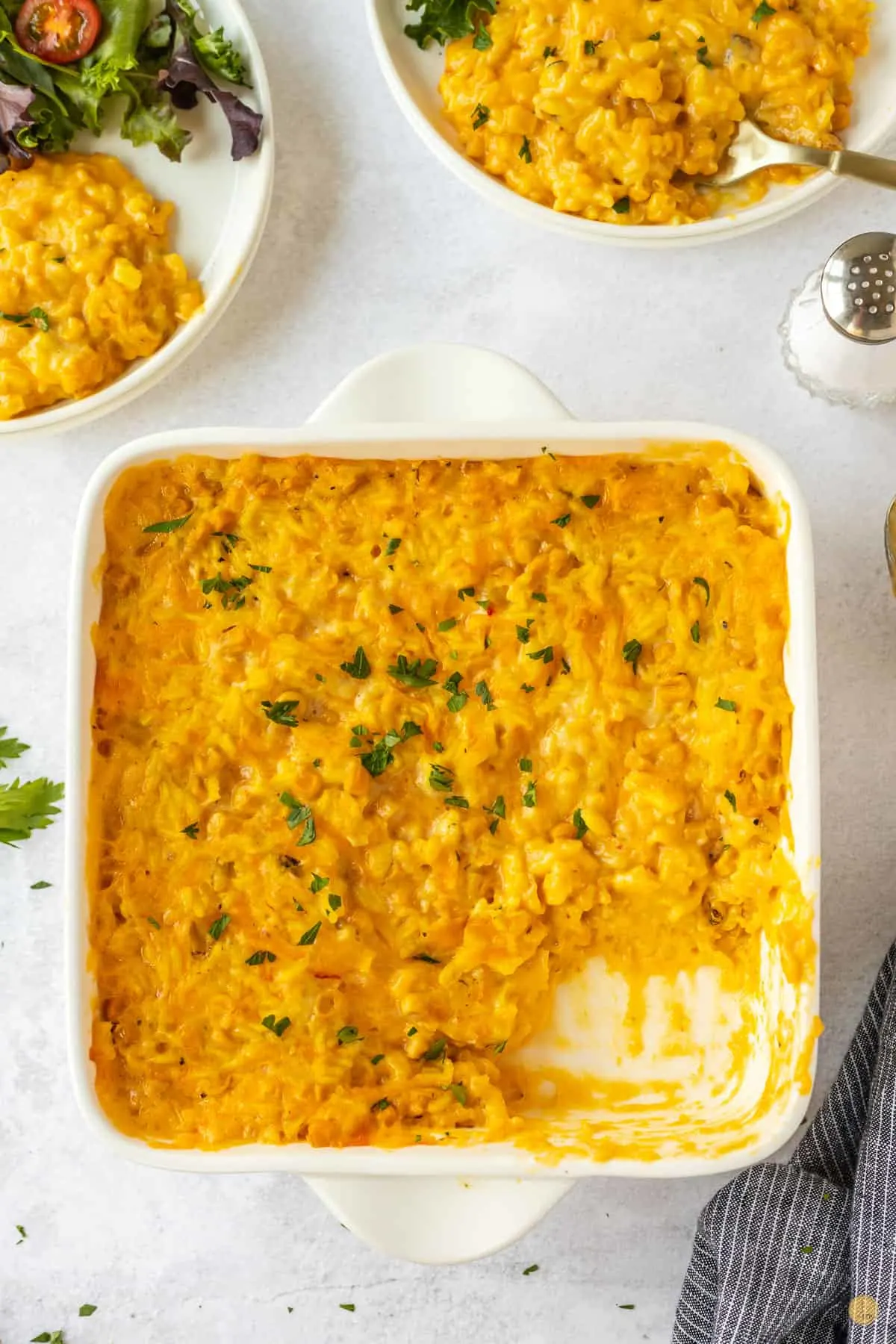 Cheesy Corn and Rice Casserole combines tender yellow rice, corn, and lots of cheese. With just 5 ingredients, this delicious side dish comes together quickly and is a hit with everyone!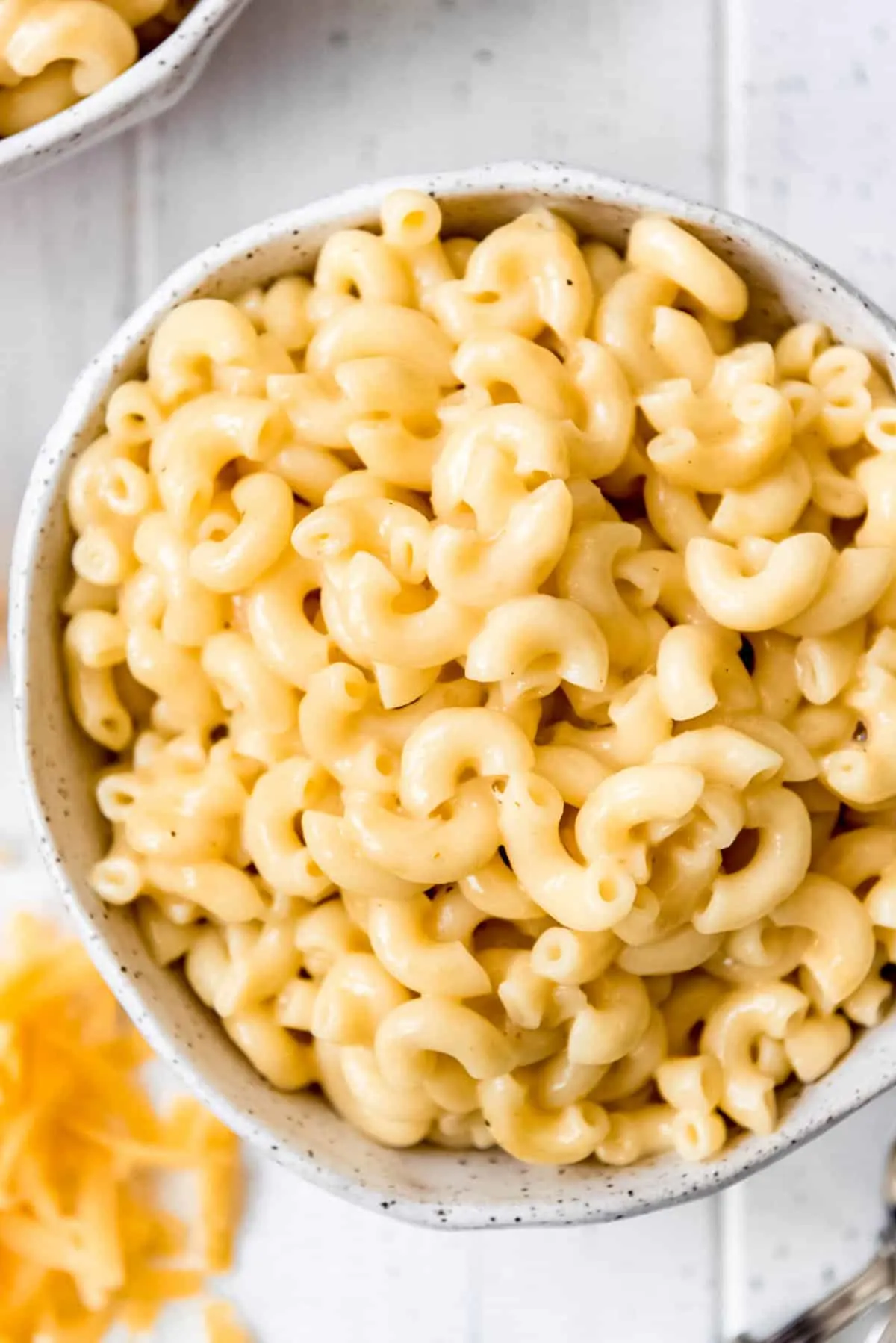 Instant Pot Mac and Cheese is going to be your new favorite go-to recipe. Throw macaroni noodles and a few other ingredients to an electric pressure cooker, cook to al dente perfection, then stir in cheese until everything is ooey-gooey and have everyone's family favorite comfort food in minutes. We are talking homemade macaroni & cheese in about the same time it takes to prepare the stuff from the blue box.
If you love this recipe as much as I do, please write a five-star review in the comment section below (or on Pinterest with the "tried it" button – you can now add pictures into reviews, too!), and be sure to help me share on facebook!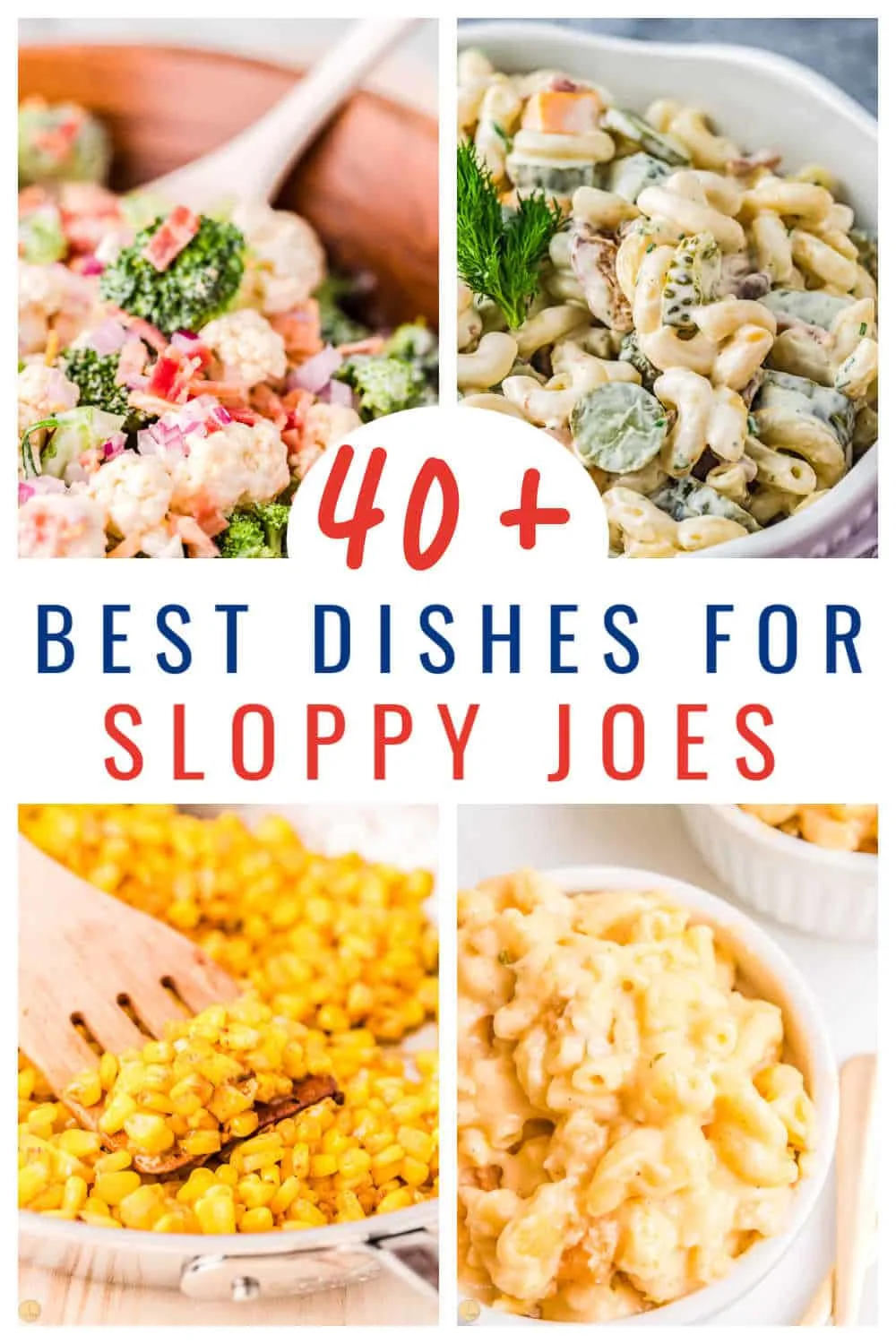 More Side Dishes
LeftoversThenBreakfast.com. Content and photographs are copyright protected. Sharing of this recipe is both encourages and appreciated. Copying and/or pasting full recipes to any social media is strictly prohibited.