What do I serve with meatloaf for dinner? That is one of those things you ask yourself when you just don't want the same old, same old thing. You want to step out and get… creative. You need options.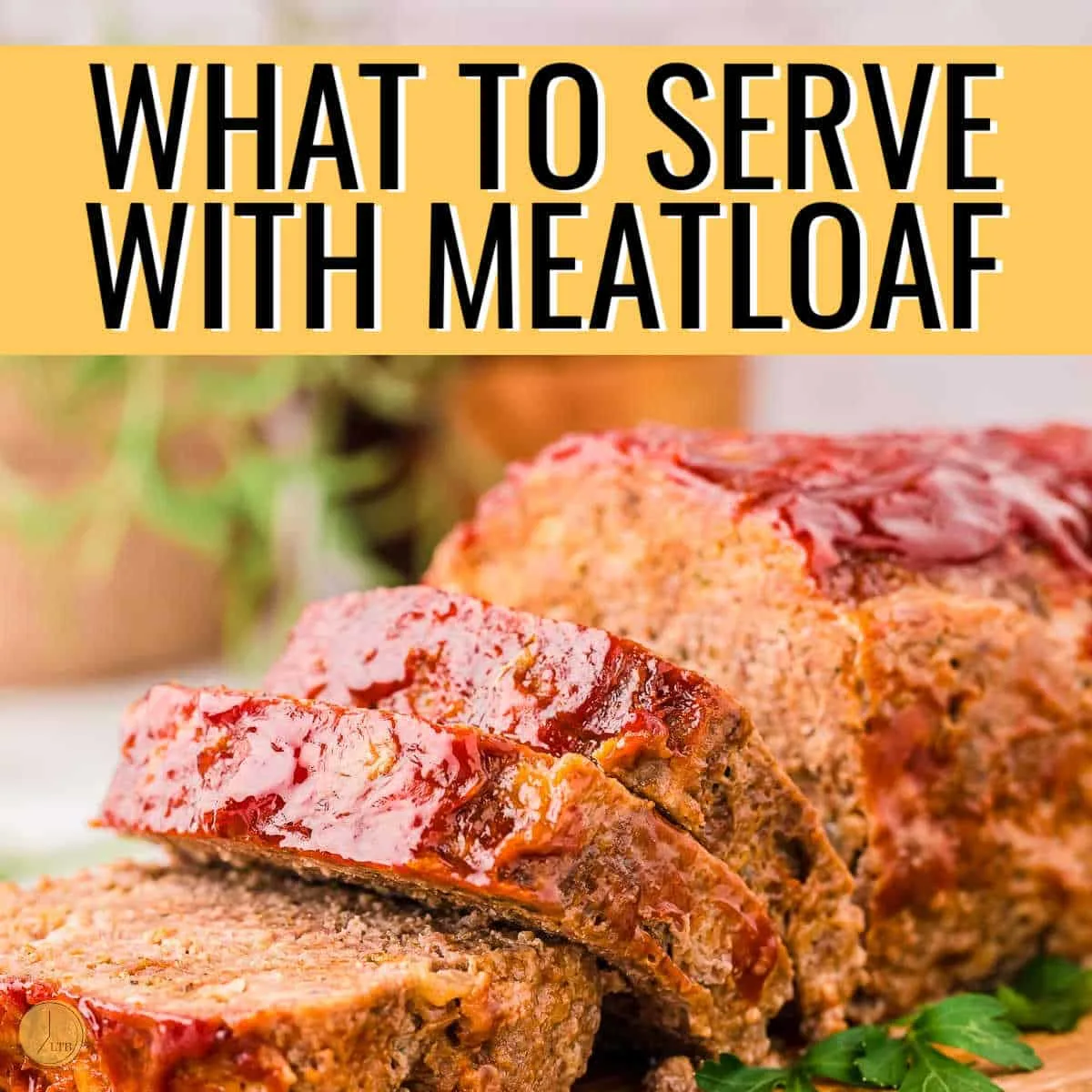 The Best Meatloaf Side Dishes
If you need ideas for what to serve with meatloaf, then this post is going to blow you away. There are over 80 ideas of what to serve with meatloaf. Don't let that overwhelm you though.
This article, with tons of meatloaf side dishes, will always be here when you need a fresh idea, so take your time. Dig in at your leisure and depending on what style of meatloaf you plan to serve.
A Comfort Food That Needs Comforting Side Dishes
Sure, mashed potatoes always make a great comfort food side dish for meatloaf, or french fries of course… But what about mashed cauliflower?
It is just as delicious as those taters but even more nutritious and diet conscious.
So, this article contains everything from creamed spinach to various toppings with great ingredients like brown sugar and maple syrup to make your simple ground beef meatloaf even tastier.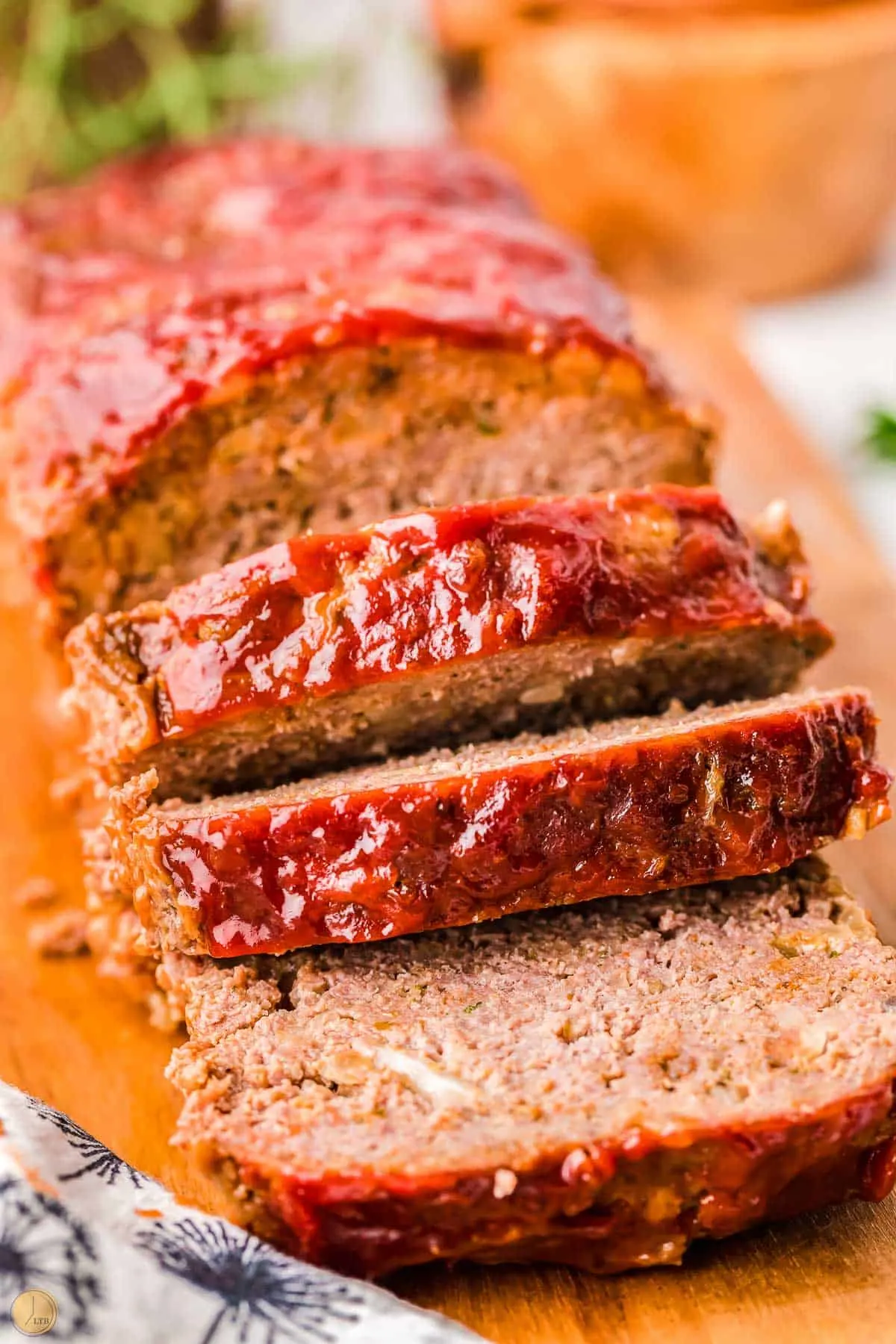 Quick And Easy Side Dishes… Even In Slow Cookers
These recipes are simple to make whether you want to roast, boil, or slow cook. There are veggie sides and great topping ideas for meatloaves too. Dig in, and enjoy.
If you need a great Meatloaf Recipe, here are some tasty options for Classic Meat Loaf (Oven Baked), Air Fryer Meatloaf, Southwest Meatloaf, and Italian Meatloaf. All of these sides will be delicious with any of these recipes.
This post may contain affiliate links. As an Amazon Associate, I earn from qualifying purchases. Read my disclosure policy here.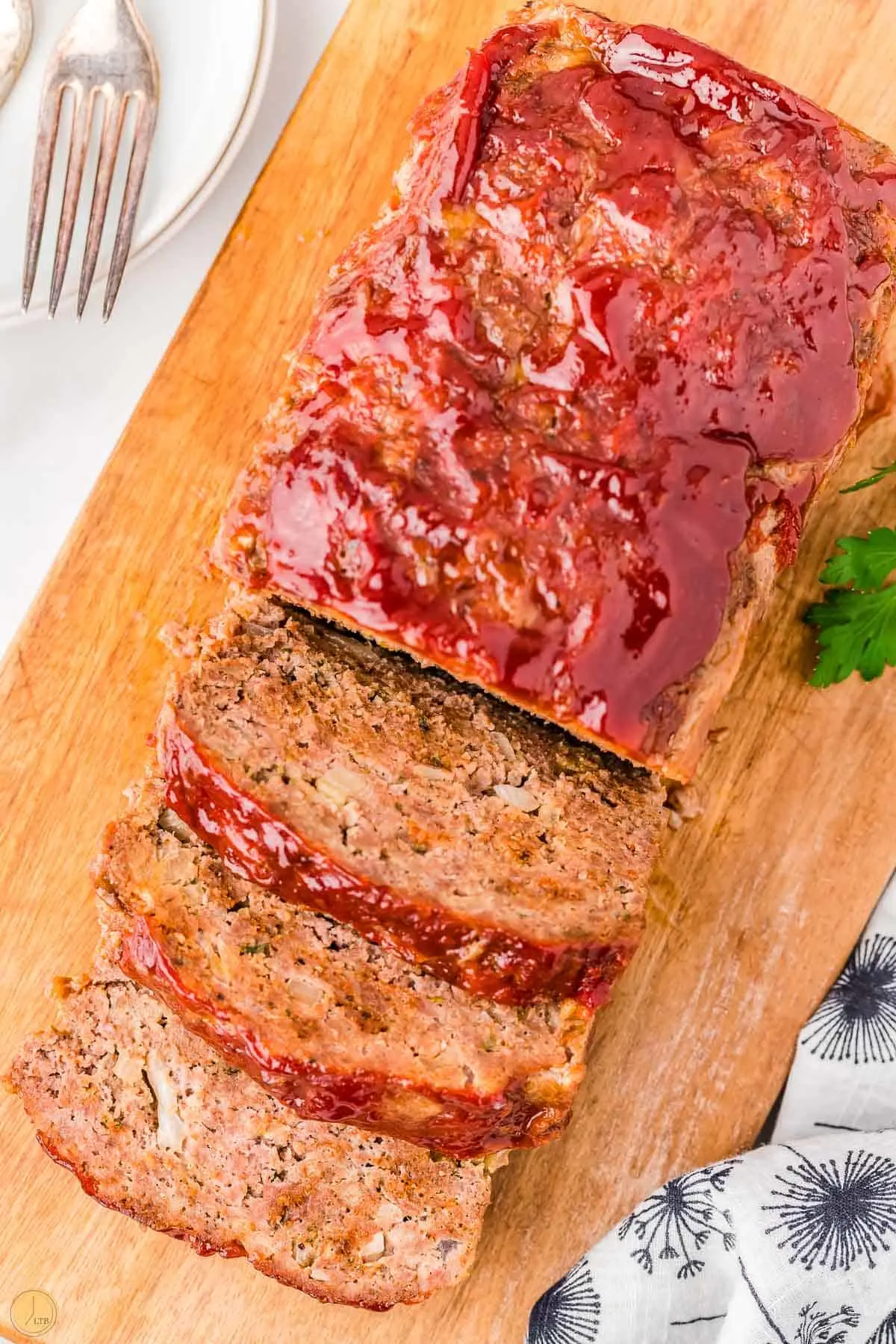 Potato Dishes for Meatloaf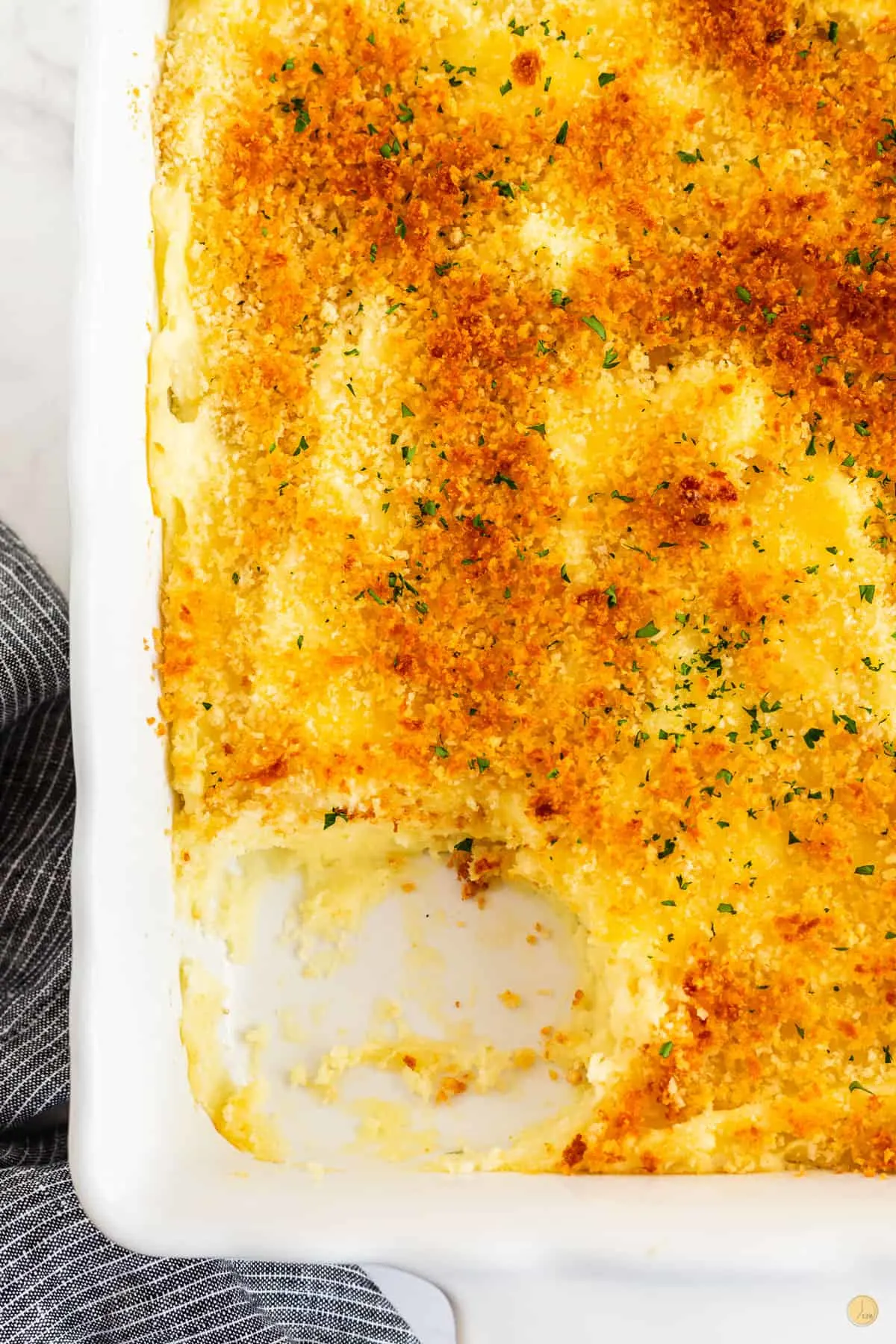 Move over plain potato side dish and serve this delicious Mashed Potato Gratin! Creamy potatoes, mixed with cheese, and topped with a crispy, buttery Panko topping.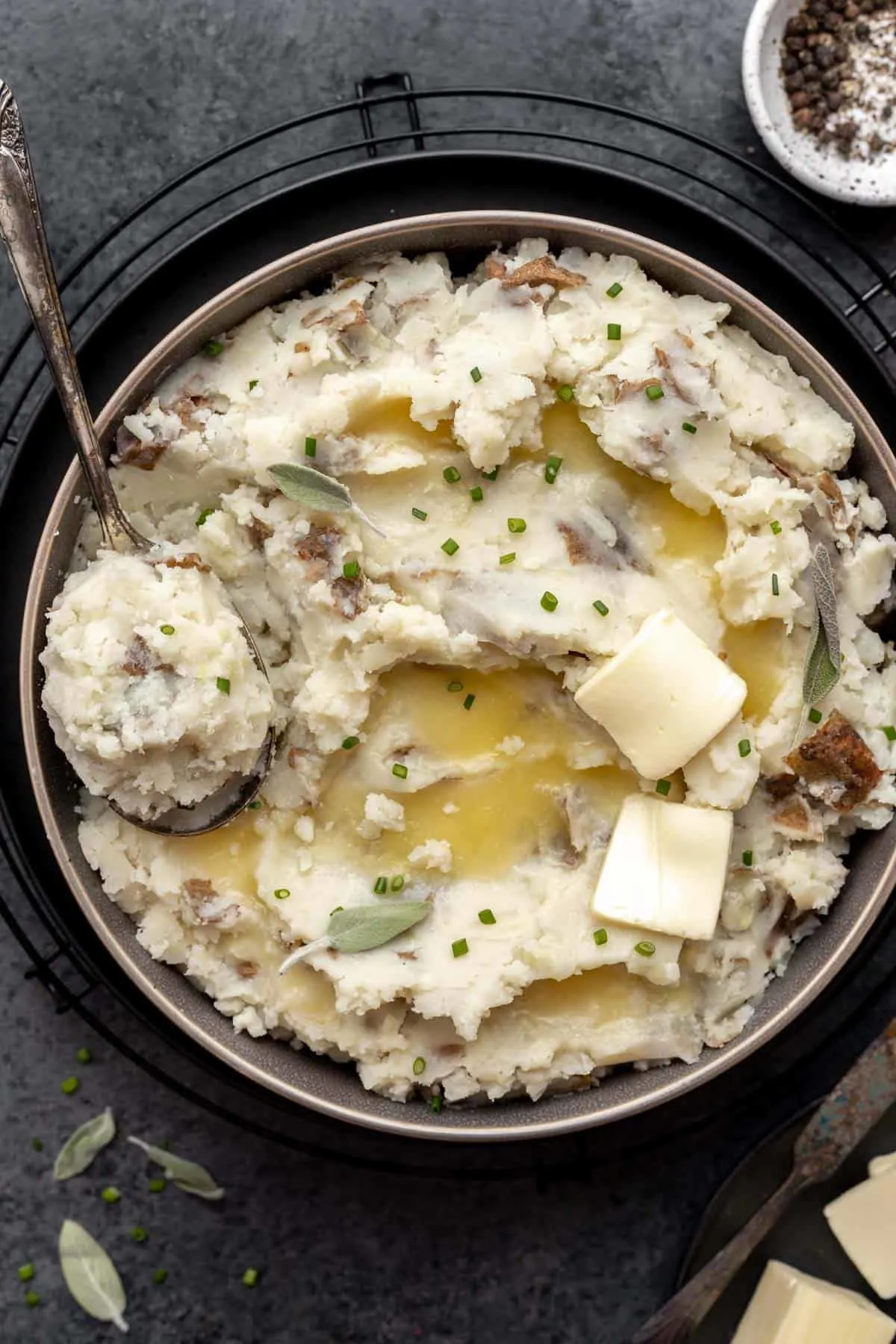 You won't even know these mashed potatoes are made without milk! So light and fluffy, they're the perfect side dish to any meal.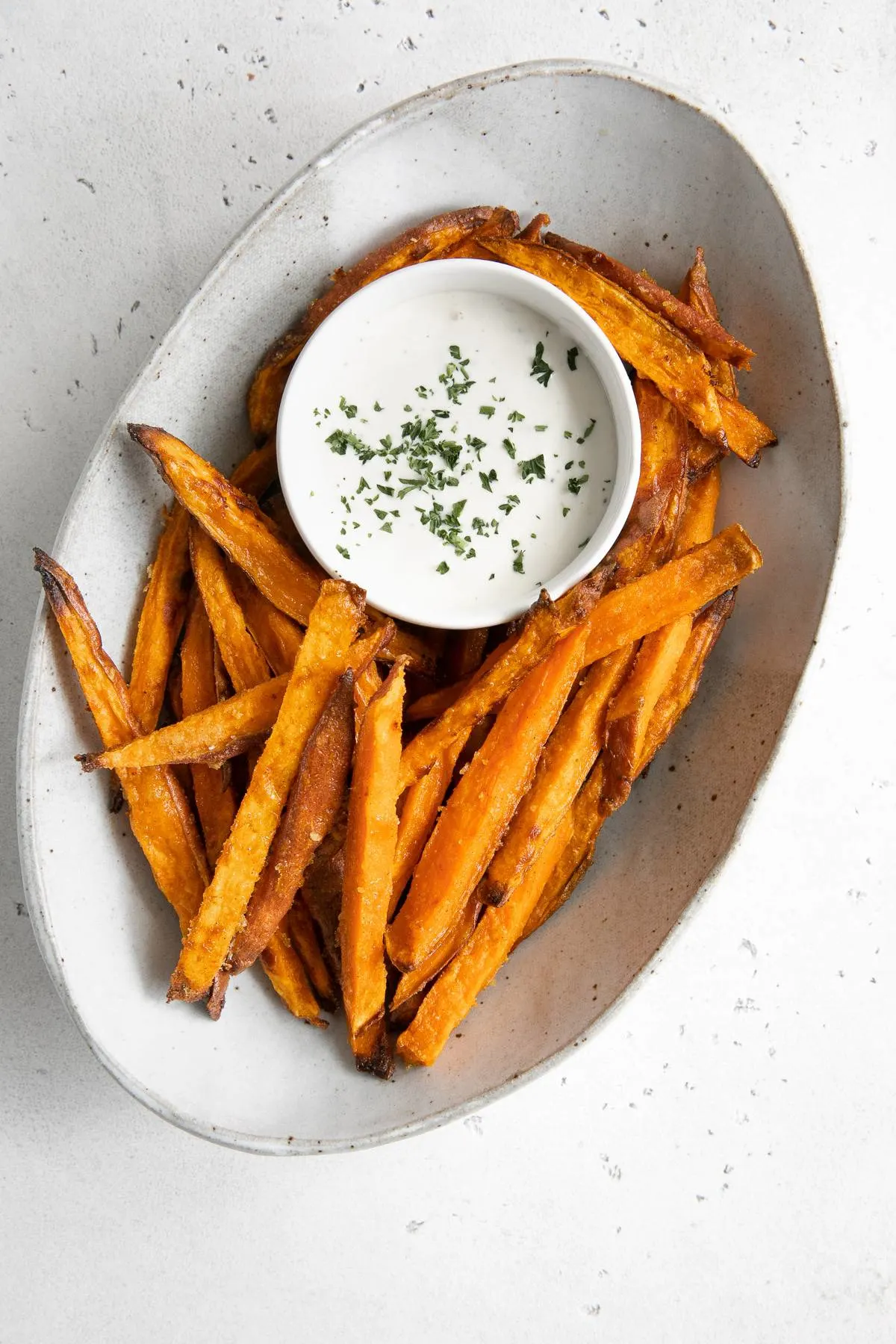 These Oven Baked Sweet Potato Fries are perfectly seasoned, full of flavor, and so easy to make! Healthier than deep-fried, these deliciously crispy sweet potato fries are slightly sweet, a little salty, and my go-to recipe anytime I'm craving restaurant-quality fries from the comfort of my own home.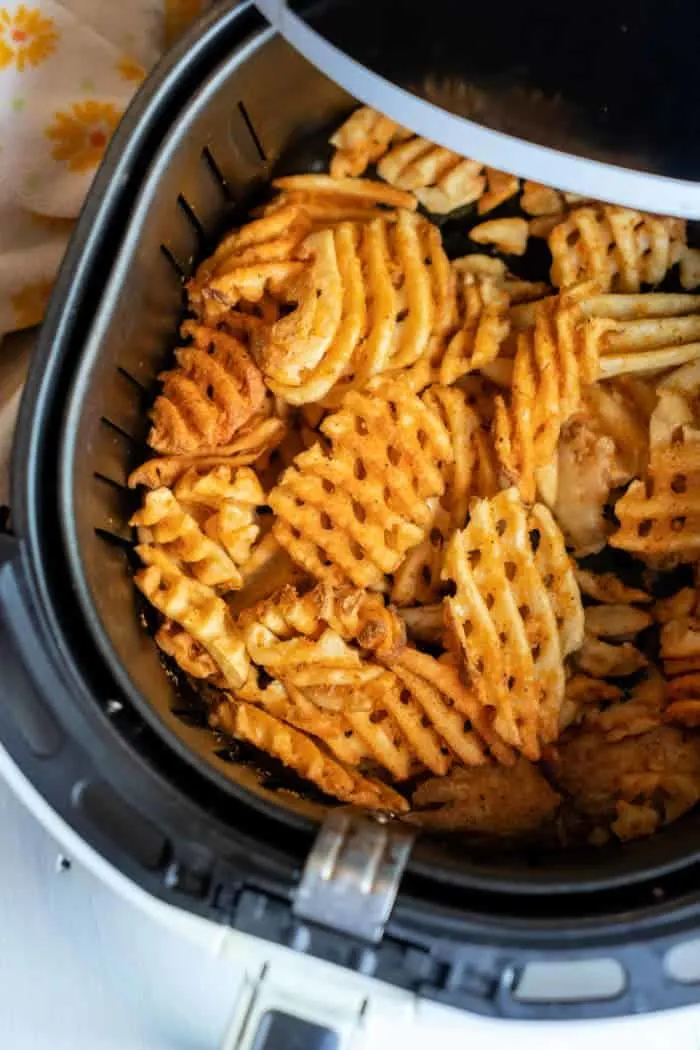 Air fryer waffle fries pair well with meatloaf especially with kids. Crispy crunchy potato finger food.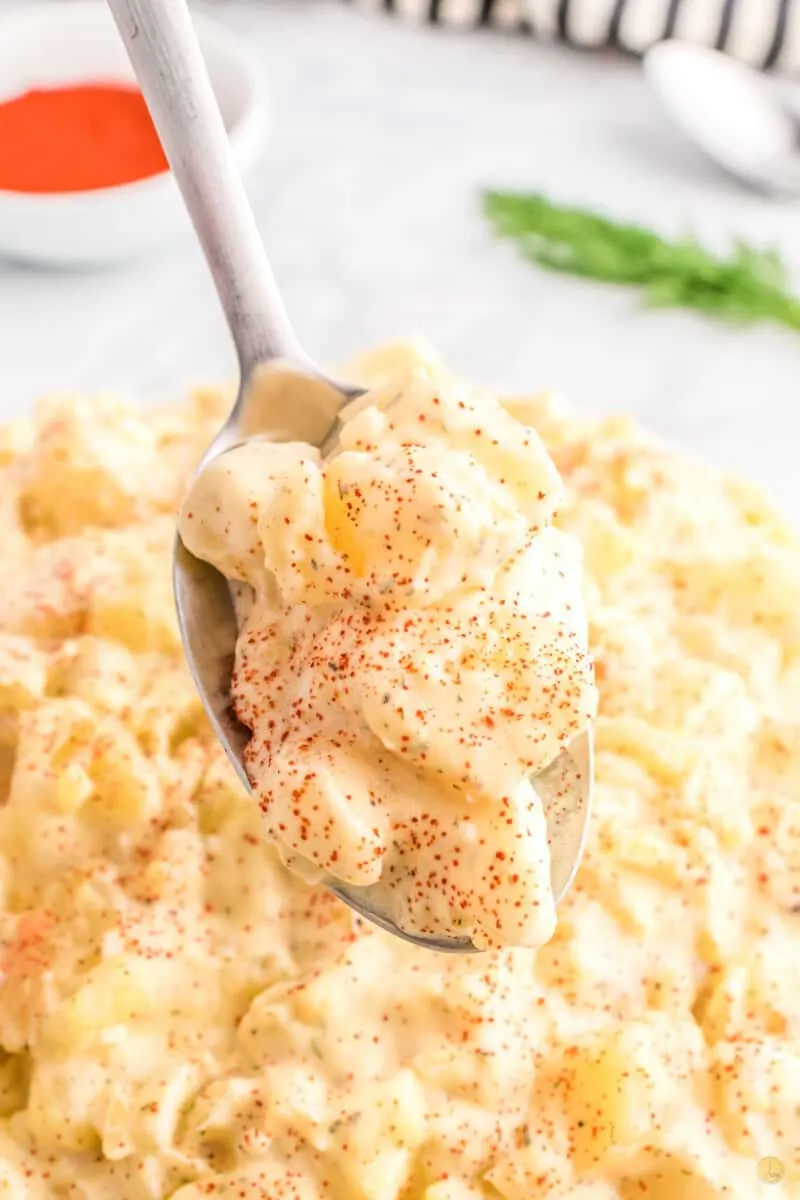 Homemade Potato Salad is perfect for that summer BBQ, picnic, or weekend grilling! Skip the last-minute run to the store and whip up this simple and easy recipe for a side dish that everyone loves.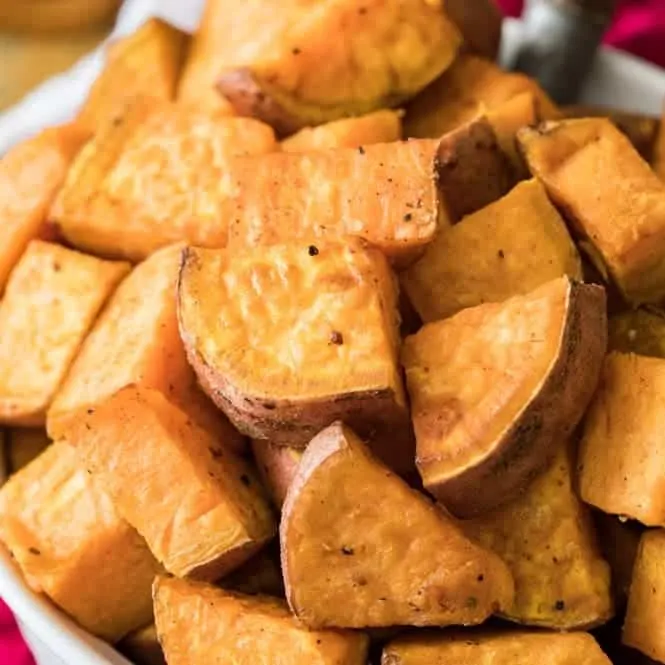 This one's a super simple classic that everyone should know how to make: Roasted Sweet Potatoes! This recipe keeps the ingredients to a minimum in order to let the flavor of your sweet potatoes really shine, but I've included a few tips for spicing things up if you want some variety!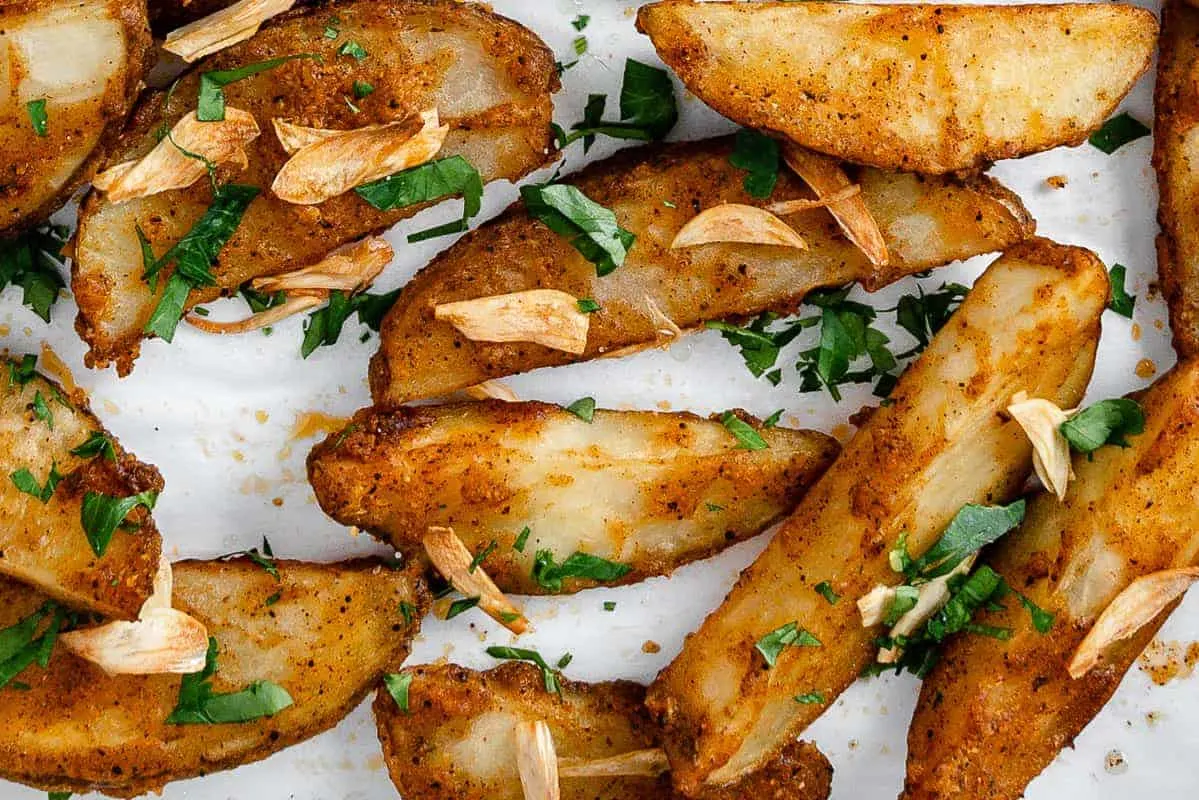 These easy garlic baked potato wedges are tender and fluffy in the middle with a lightly spiced, crispy shell—perfect for tossing with garlic and parsley for an addictive appetizer, side, or snack!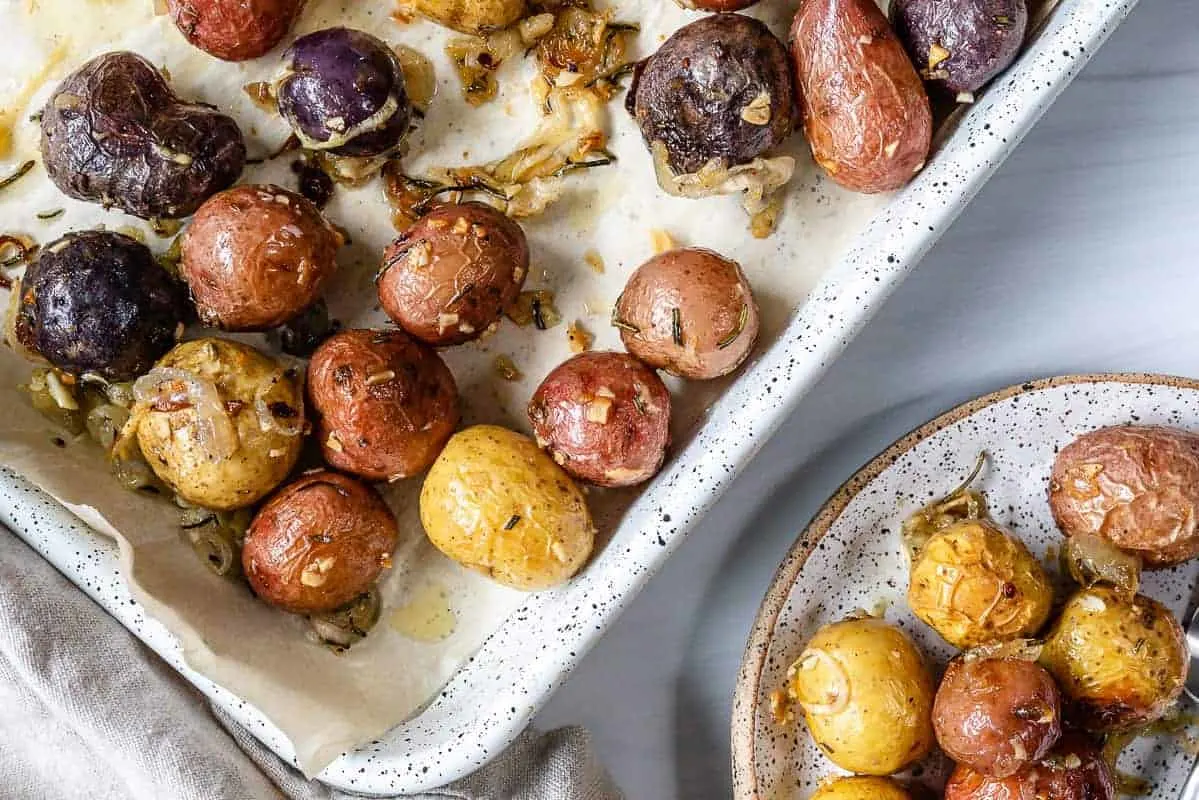 This Rosemary Roasted Potatoes recipe is one of the easiest and most versatile side dishes you can ever make using 7 simple ingredients! Rosemary-coated small potatoes oven-roasted until tender and creamy on the inside made even more flavorful mixed with caramelized garlic and shallots. They're so delicious that you'll want to make them again and again!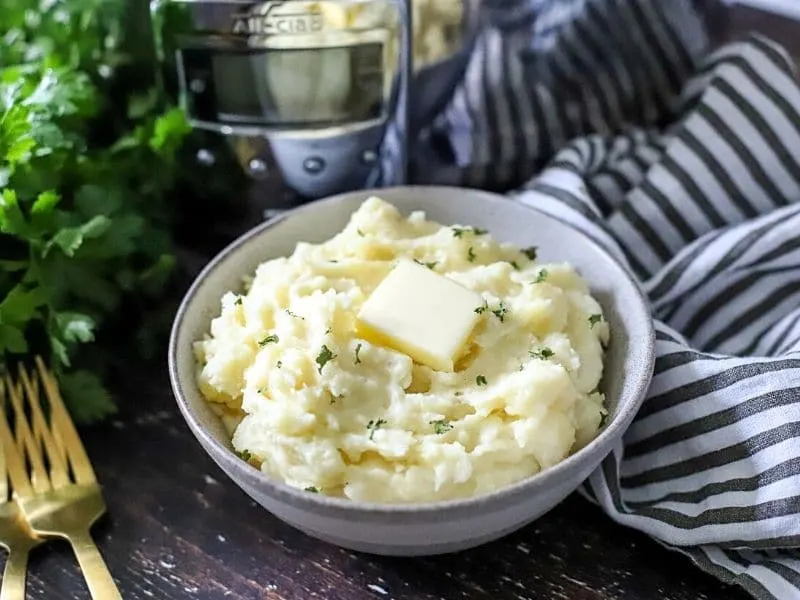 Crock Pot Mashed Potatoes are creamy and delicious. Just chop, season, and let your slow cooker do the rest! This recipe requires no stovetop boiling and can be kept warm for hours. It's the perfect side dish.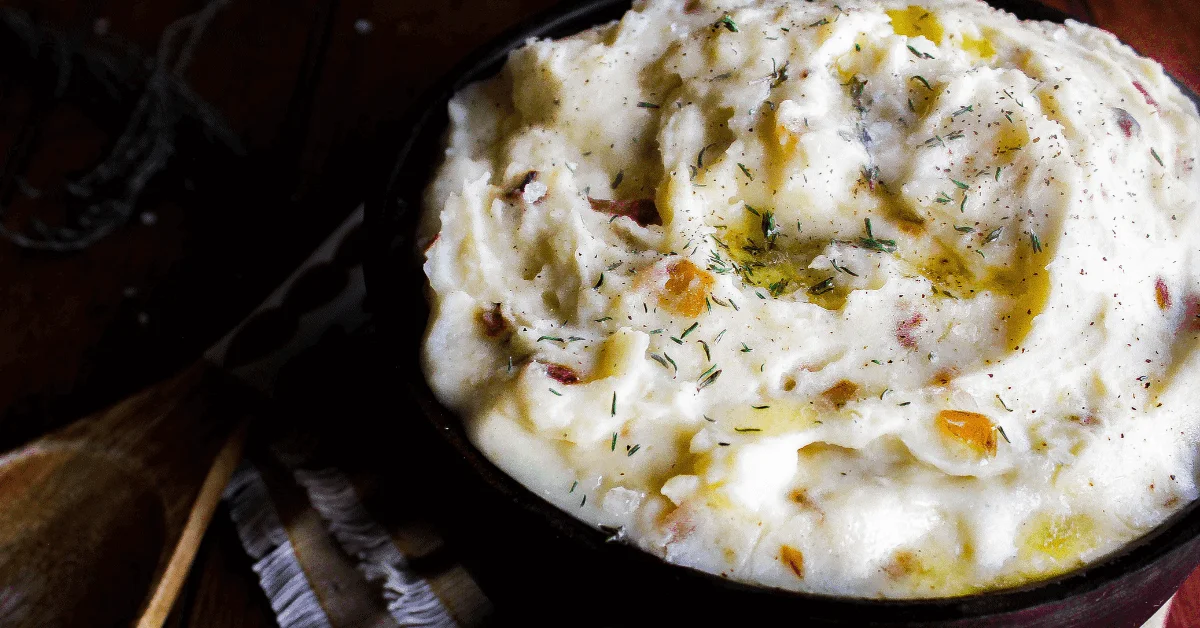 These Gouda mashed potatoes are perfect for special occasions. Laced with sweet caramelized onions, fragrant garlic, and plenty of cheese and fat, these delectably rich potatoes are bound to be a hit.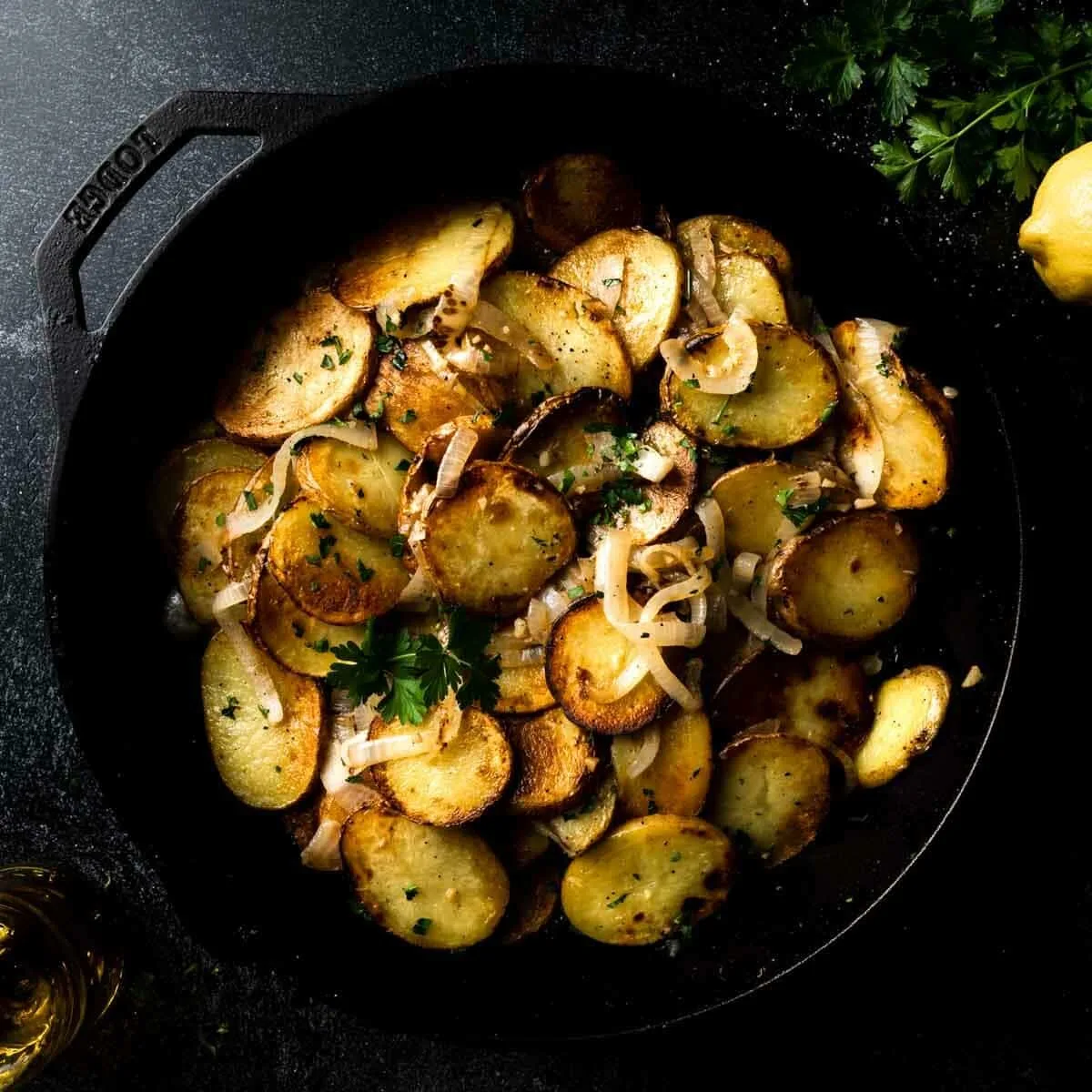 Lyonnaise potatoes are a classic French side dish made simply with golden seared potatoes, lots of buttery onions and a sprinkle of fresh parsley! It's a simple, rustic comfort food that is perfect to pair with meatloaf!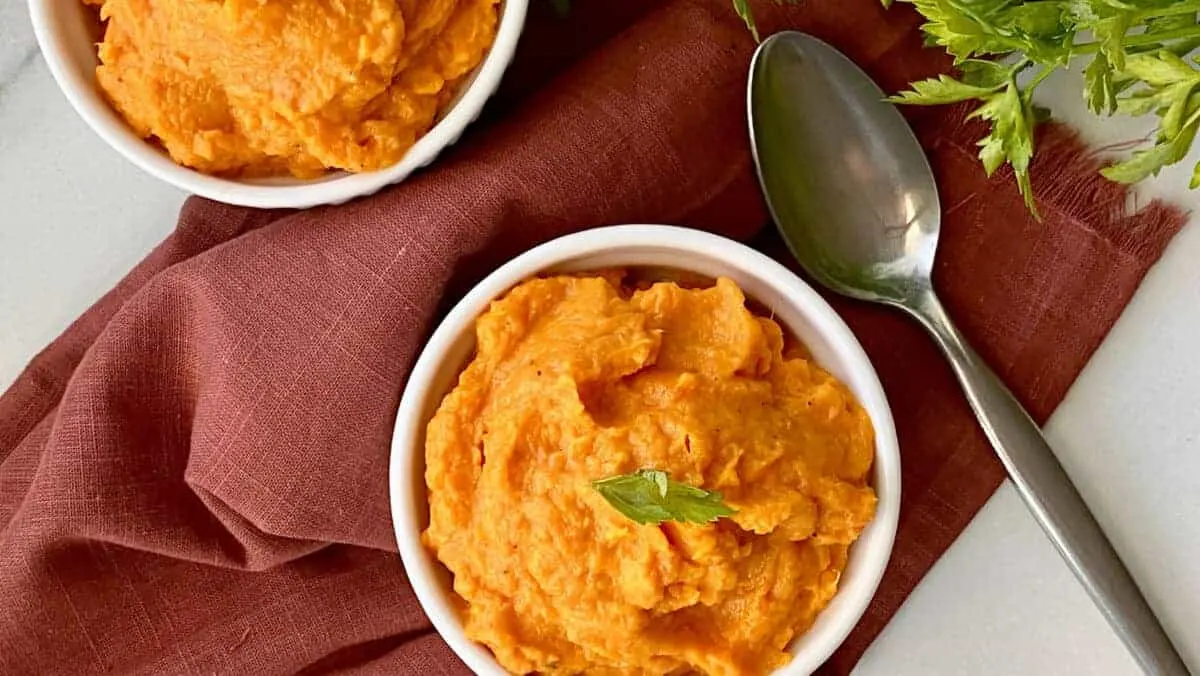 Why have the same ole mashed potatoes with your meat loaf when you can have Whipped Sweet Potatoes. This sweet and savory side dish is fluffy, creamy, and so easy to make.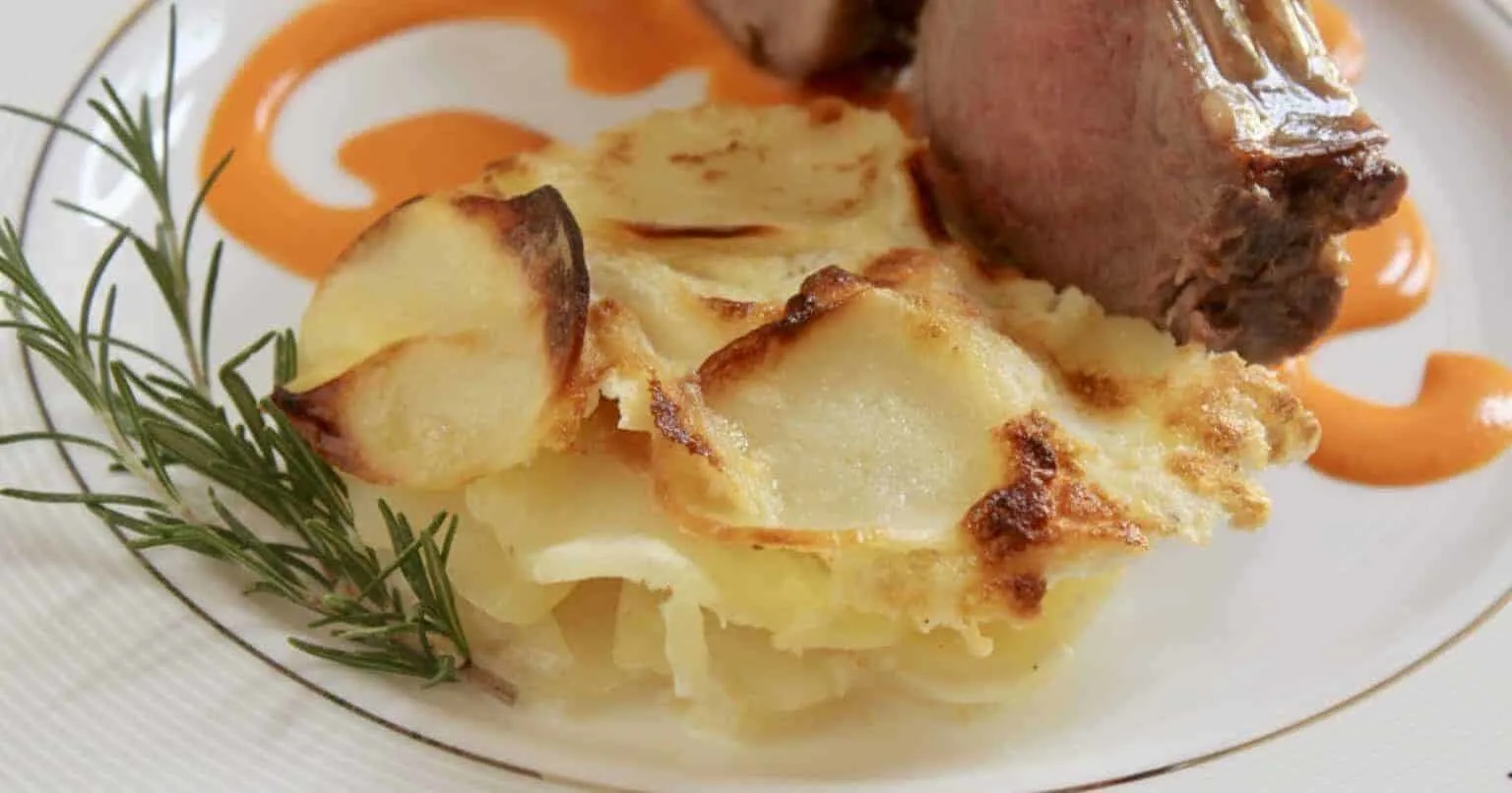 These delicious potatoes are so incredibly easy to make, but so impressive! Everyone will want seconds so be sure to make enough!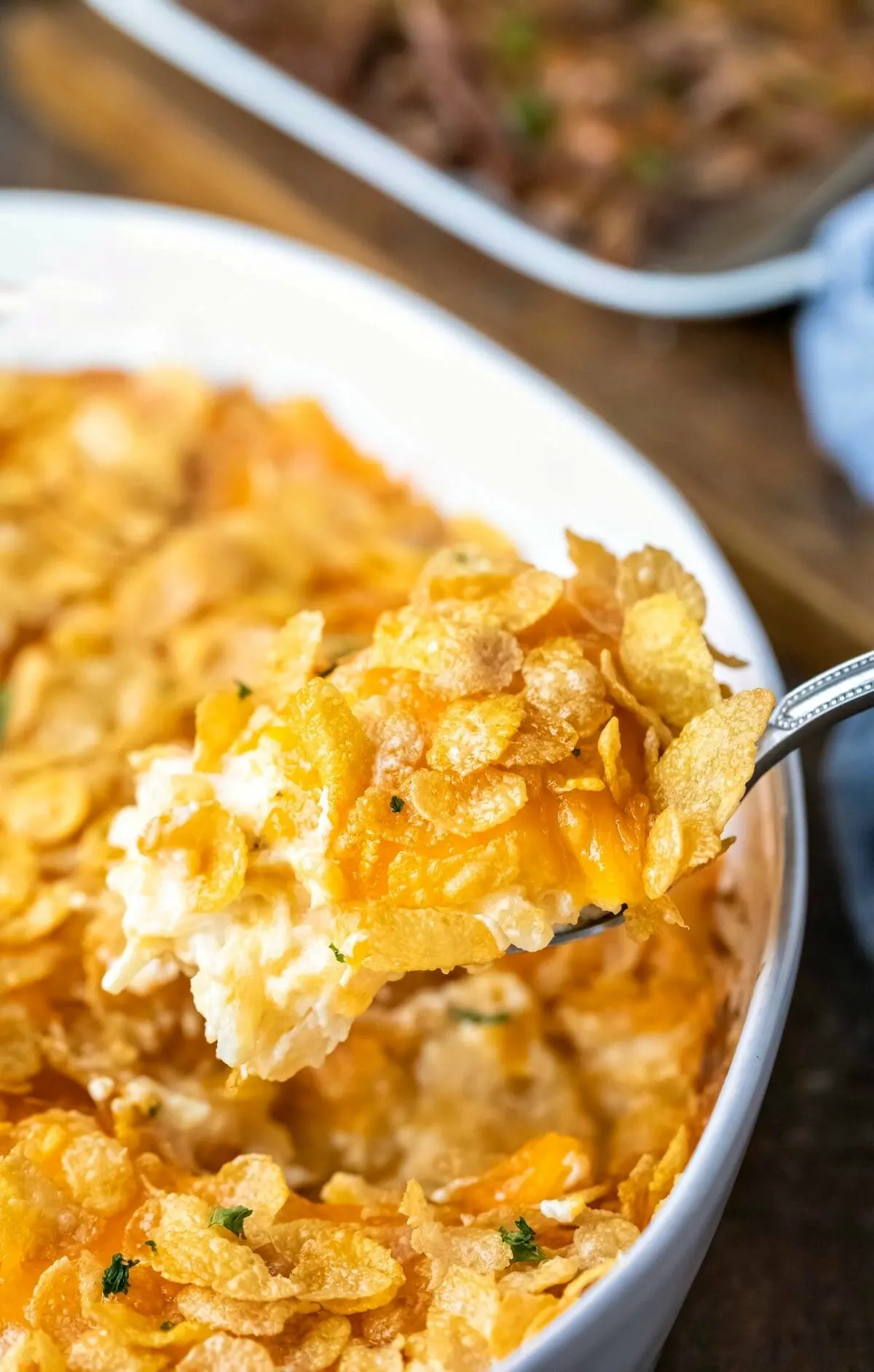 Funeral Potatoes are an easy, cheesy potato side dish.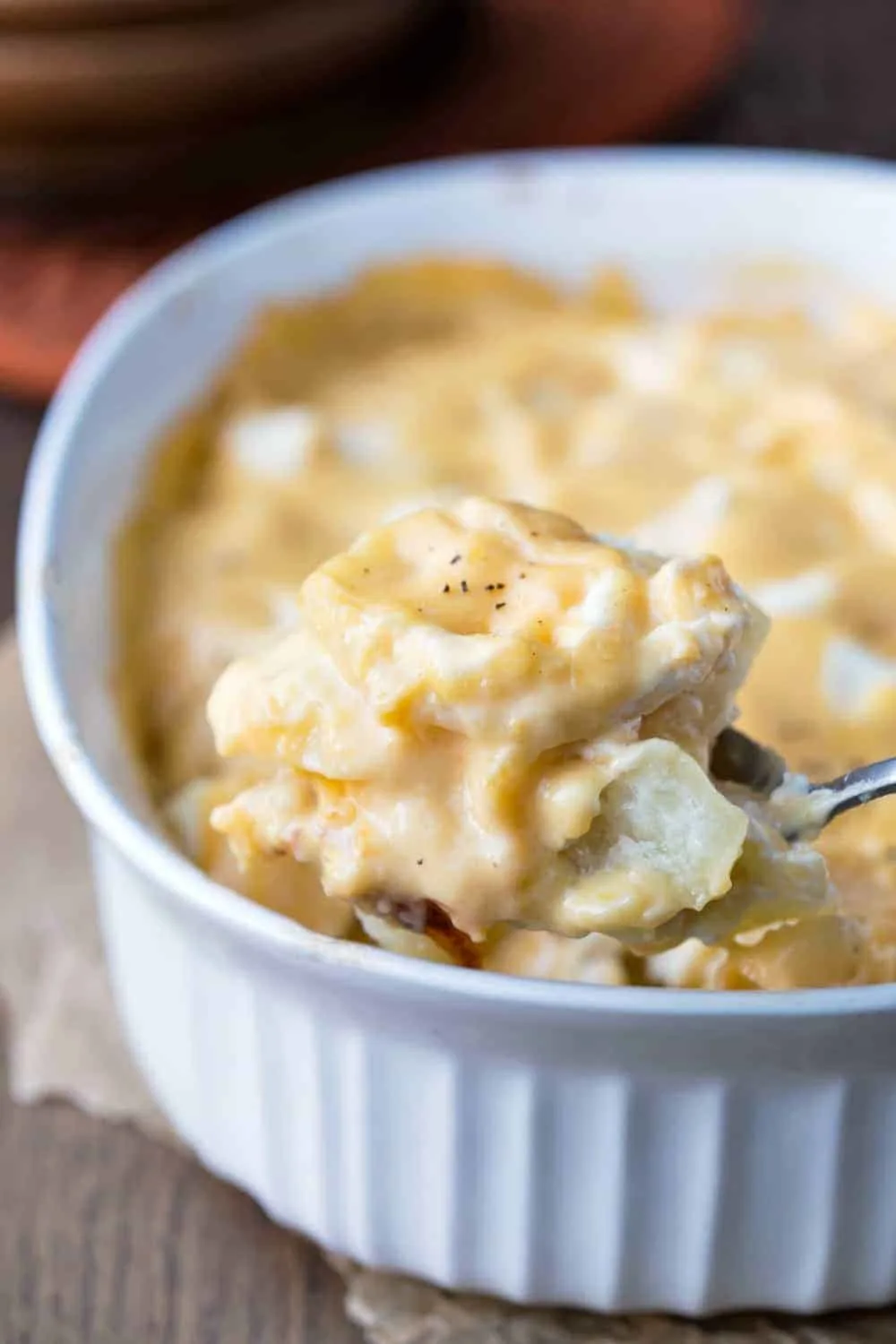 Cream Cheese Scalloped Potatoes are an easy, cheesy potato recipe! Perfect for holidays or for weeknights – these scalloped potatoes make a great side dish!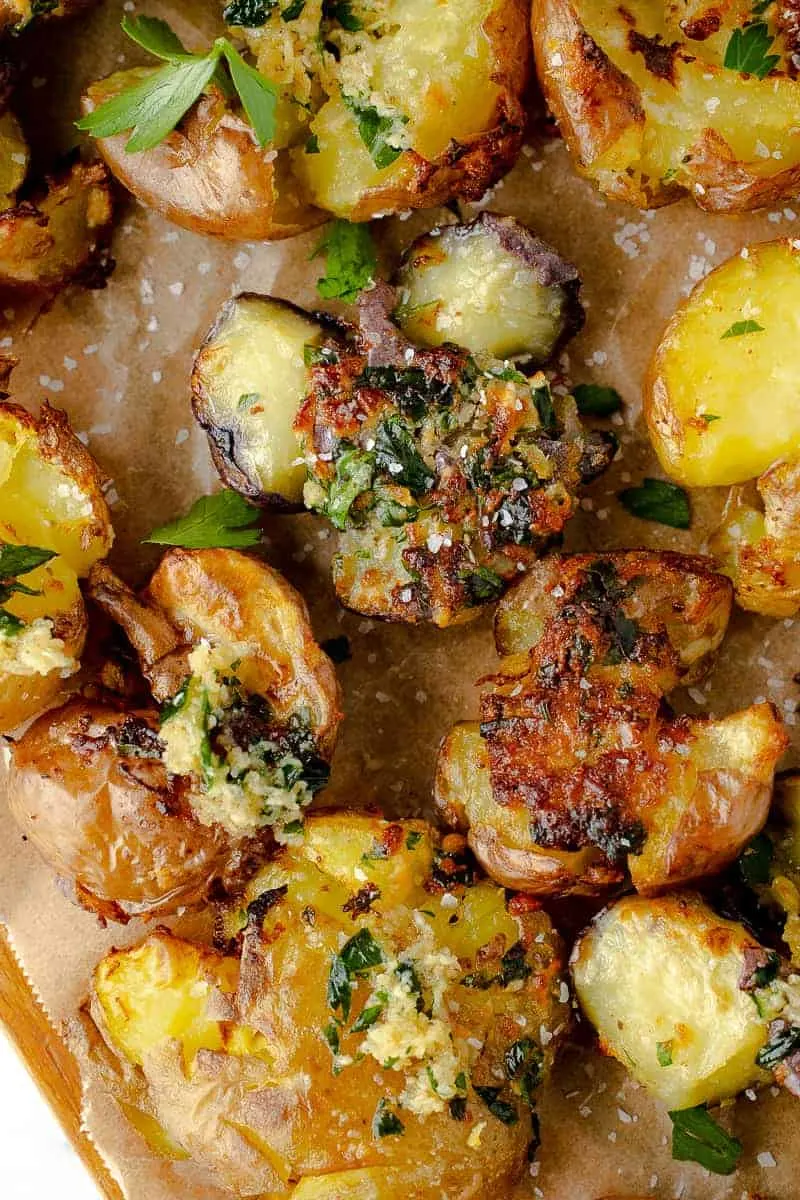 These air fryer garlic parmesan smashed potatoes are the perfect side dish to any of your favorite main dishes. Fluffy baby potatoes are seasoned with a garlicky, herby butter, and crisped to perfection in the air fryer.
Crispy on the outside, yet cheesy and fluffy on the inside. These go great with anything and are so addictive!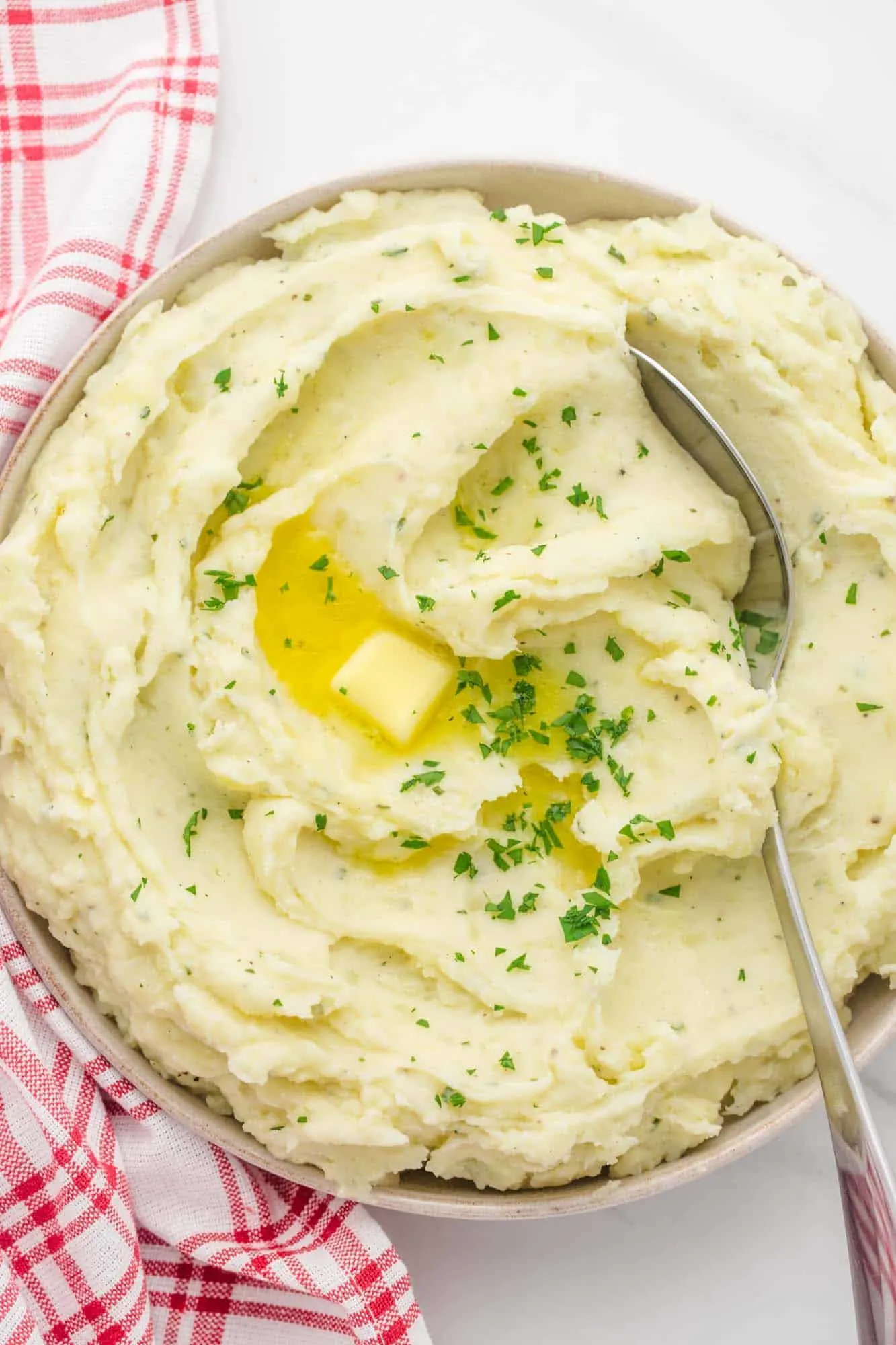 Ultra creamy Boursin Mashed Potatoes infused with rich and flavorful garlic and herb creamy cheese.
Green Beans Side Dishes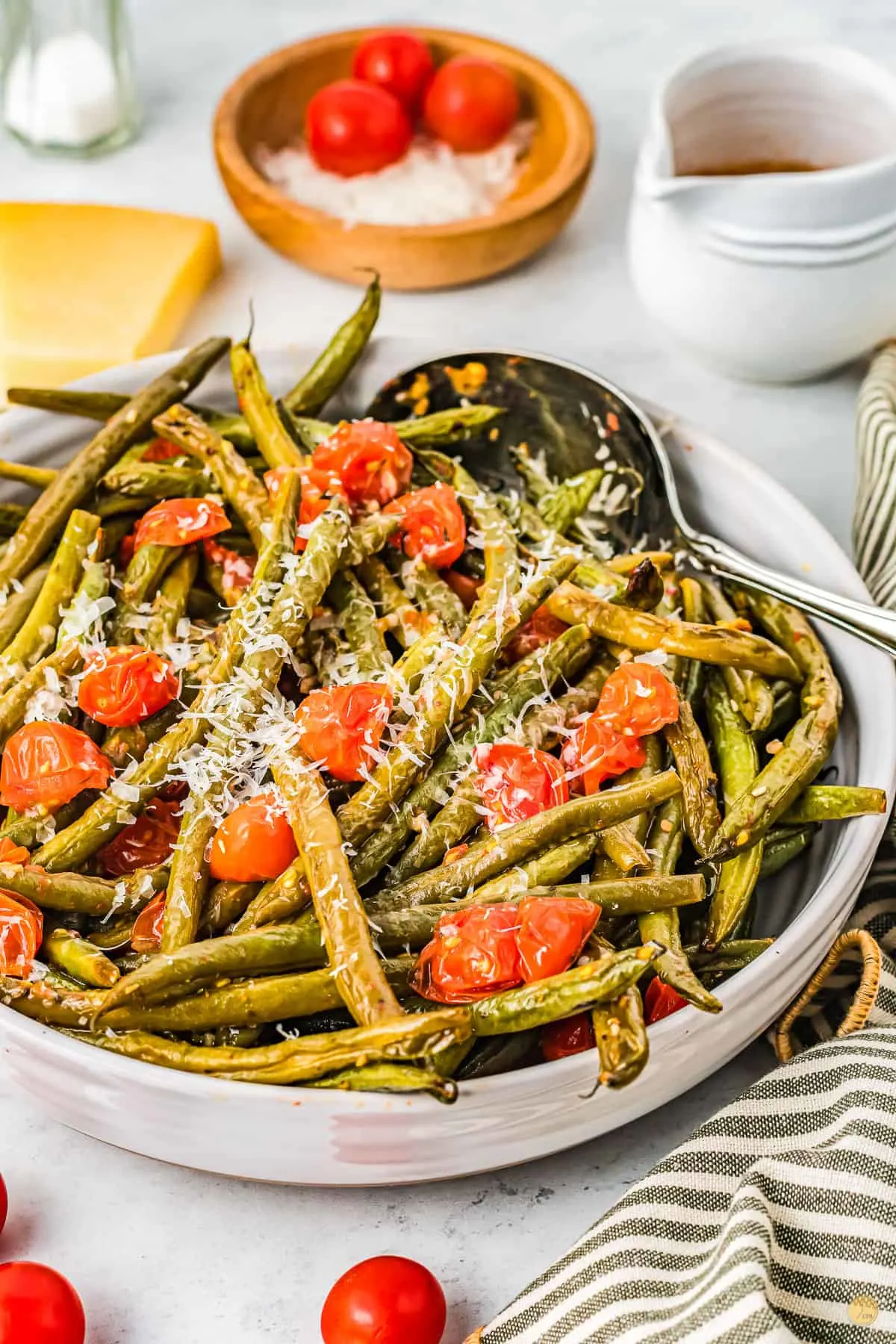 Italian Green Beans are a delicious way to enjoy a classic side dish vegetable. Roasted in the oven with juicy tomatoes and finished with grated parmesan cheese, this dish is quick and delicious.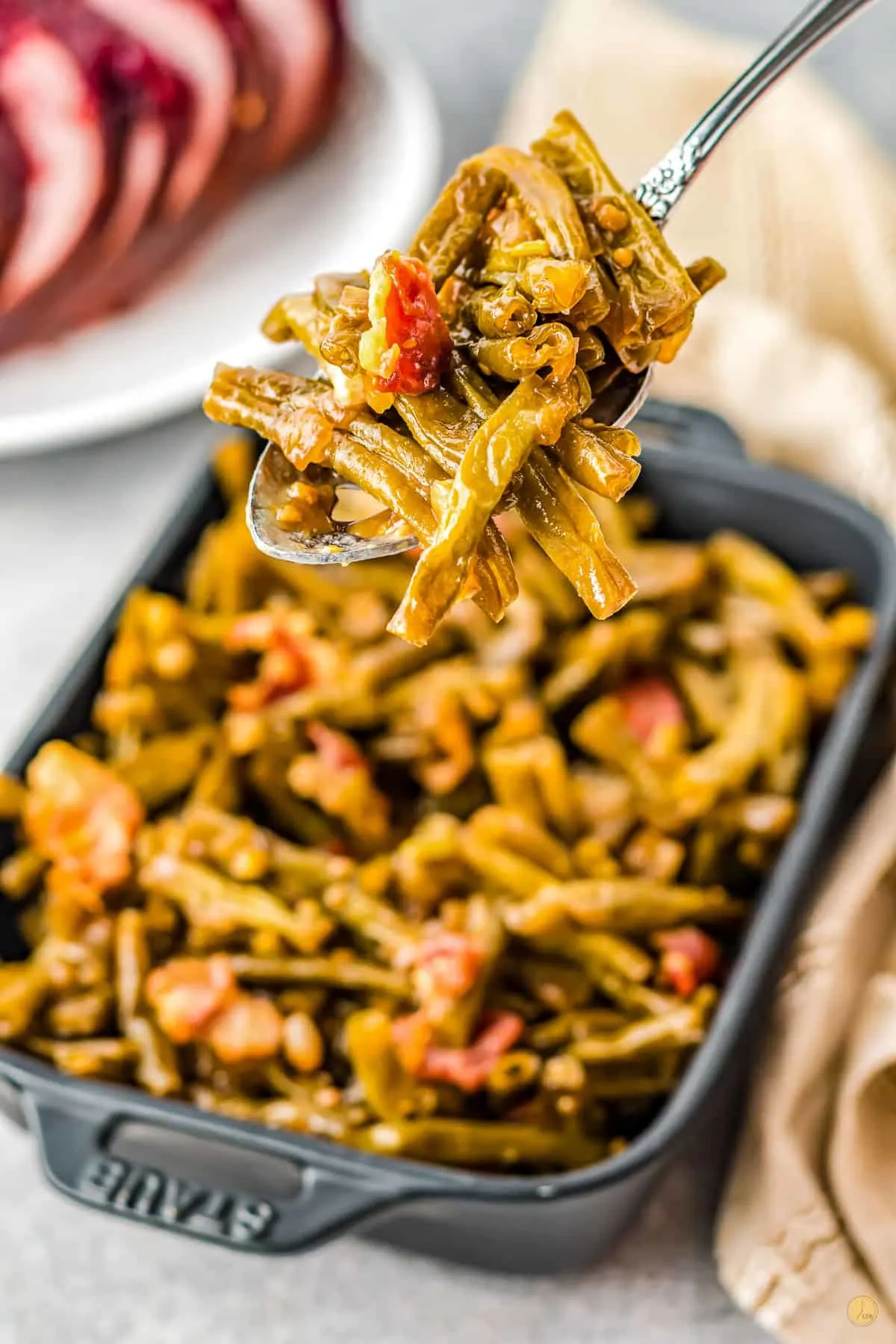 Smothered Green Beans are a vintage side dish recipe that is absolutely addictive. This easy-to-make recipe requires only a few simple ingredients and is chock-full of sweet and salty flavor. Serve these delicious green beans at your next potluck, family get-together, or holiday celebration.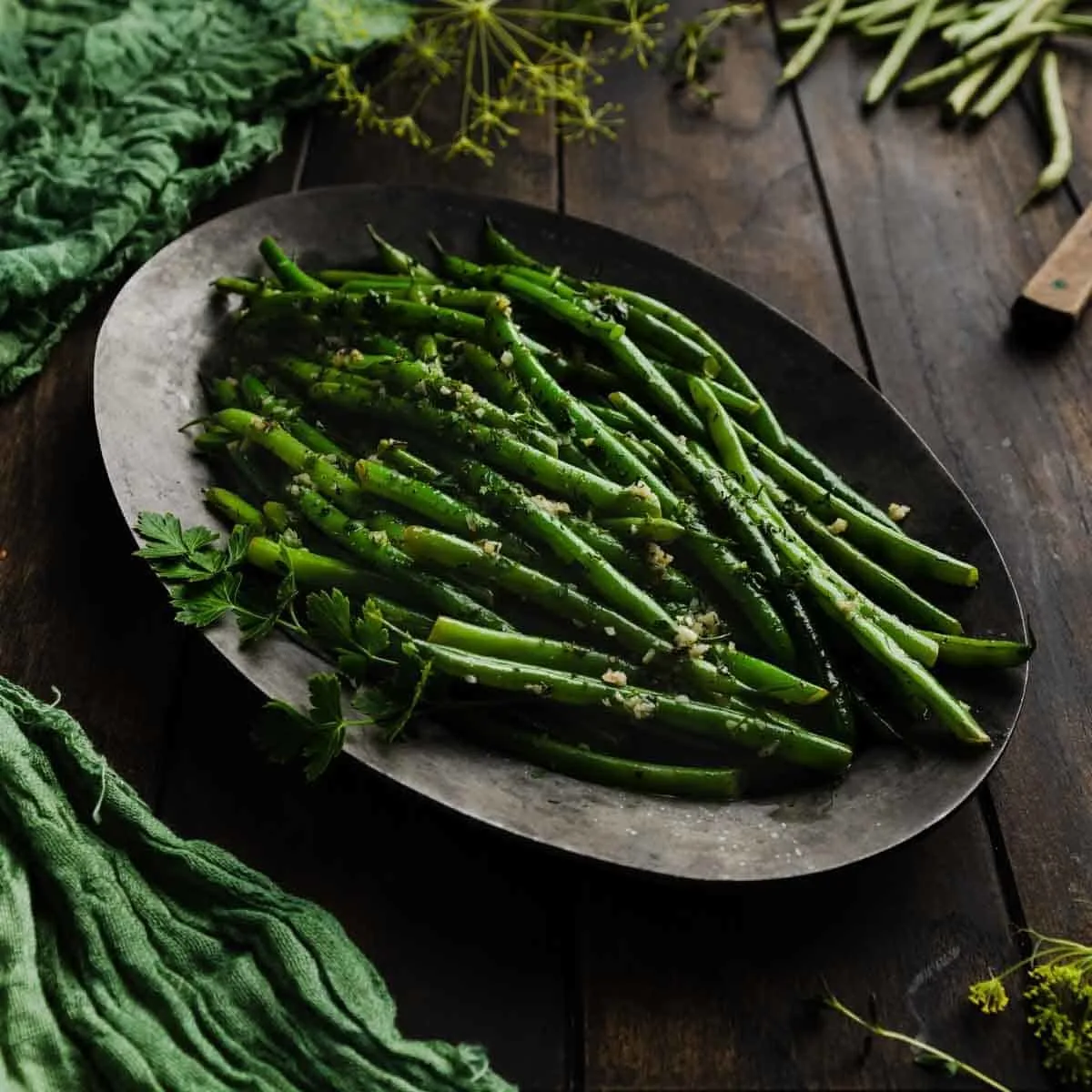 These French-style green beans in garlicky herb butter make for a delicious fresh side dish! They are quick, easy, healthy and so flavorful – seasoned simply with fresh herbs and lemon juice.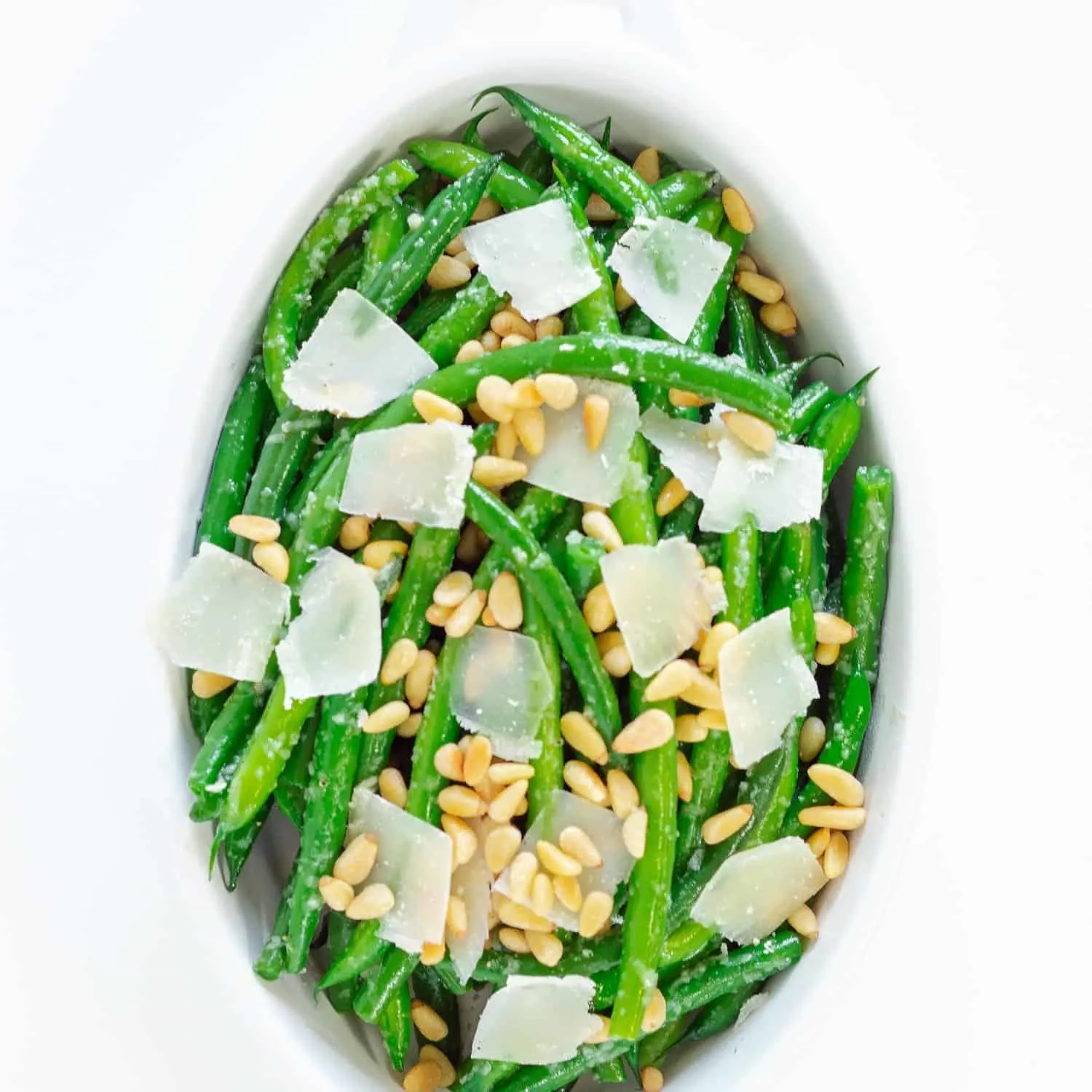 These Garlic Butter Green Beans are a delicious and easy to make side dish that everybody will be asking for seconds.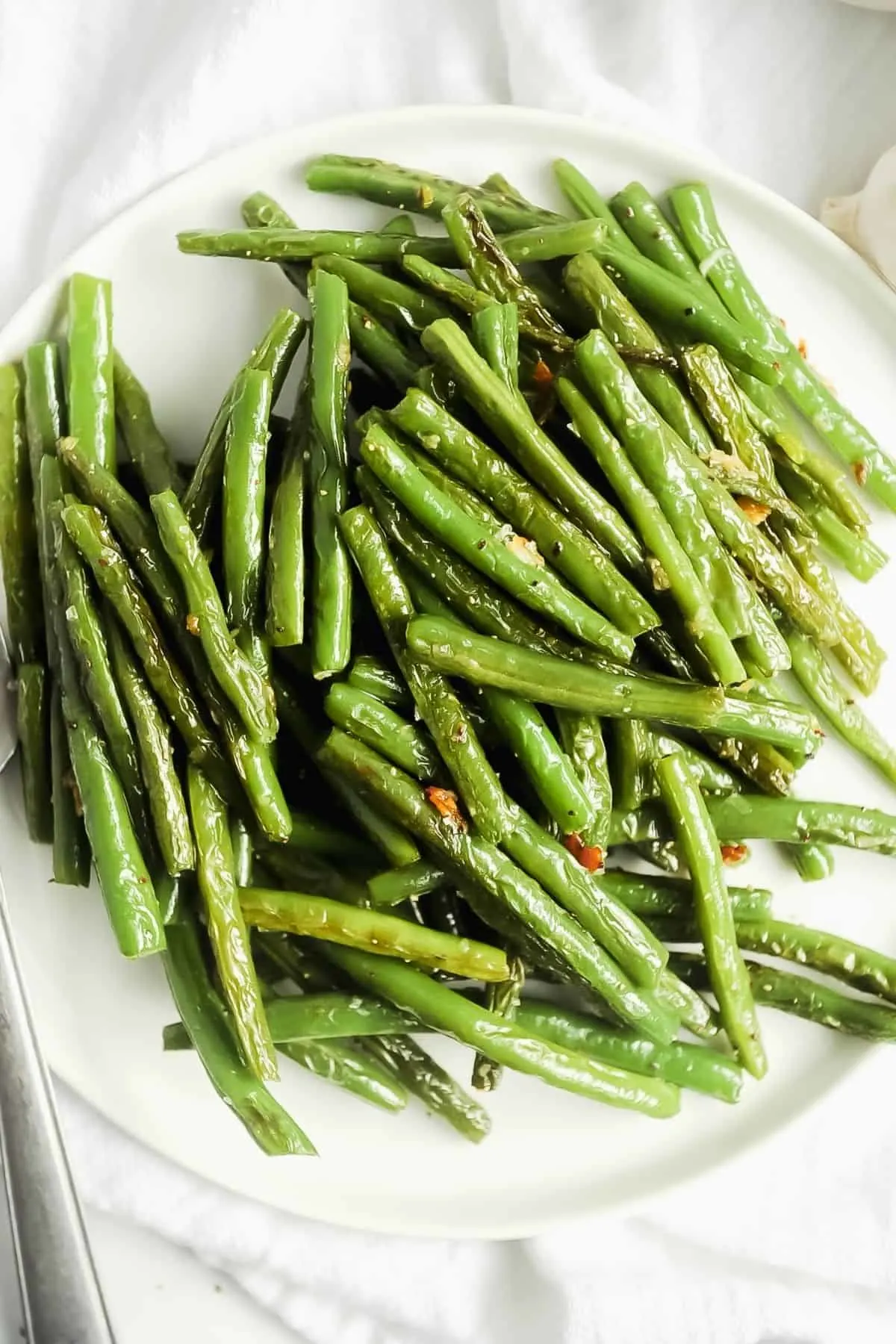 Blistered Green Beans with garlic are the veggie side dish recipe for any meal! Fancy enough for holiday dinners and easy enough to make for busy weeknight dinners! Just 5 ingredients and done in only 15 minutes!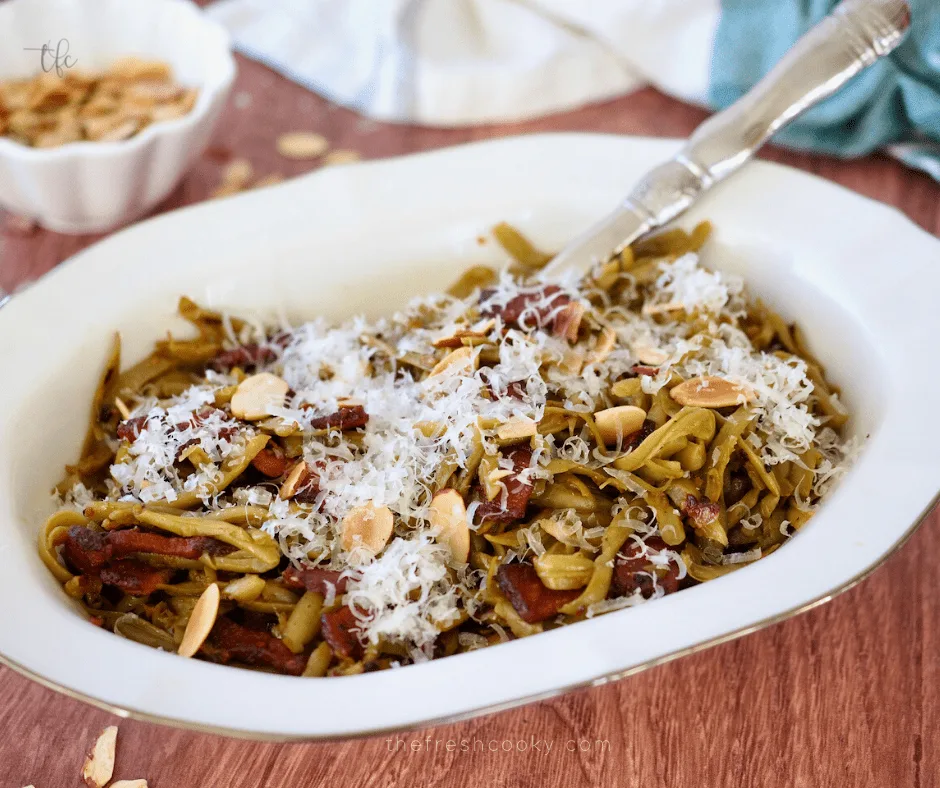 Meatloaf and green beans go hand and hand and these super simple, but oh so flavorful Southern-Style Green Beans would be the perfect side dish.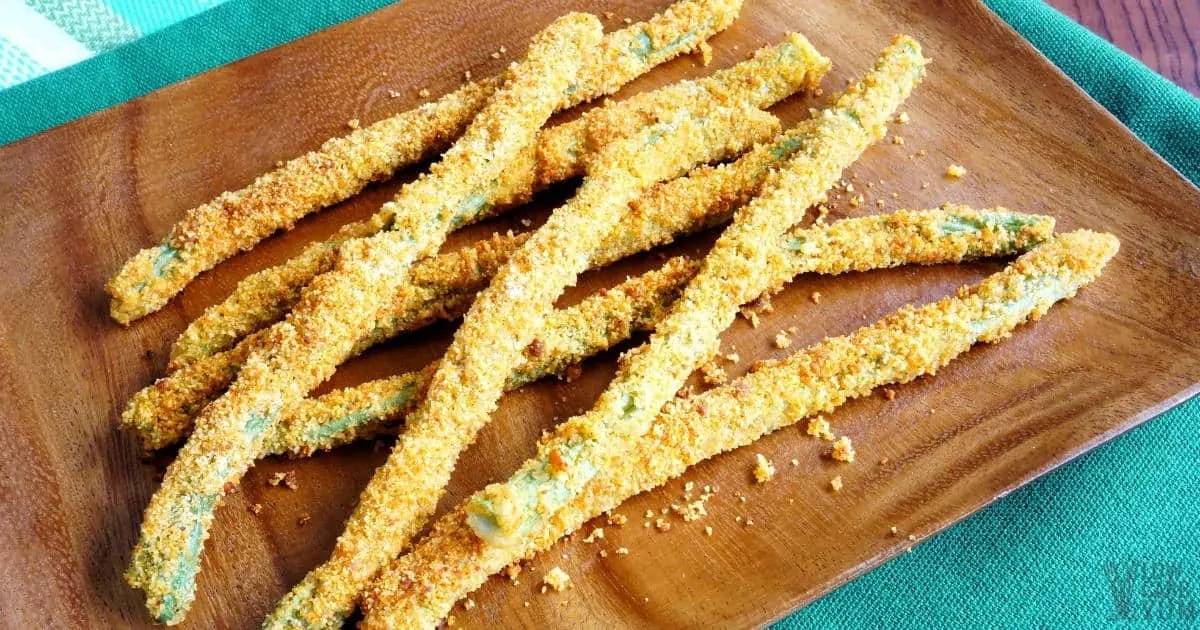 Enjoy these tasty gluten-free green bean fries alone or paired with your favorite grilled meat. Baked with Parmesan cheese and almond flour, these fried green beans are the perfect low-carb side dish!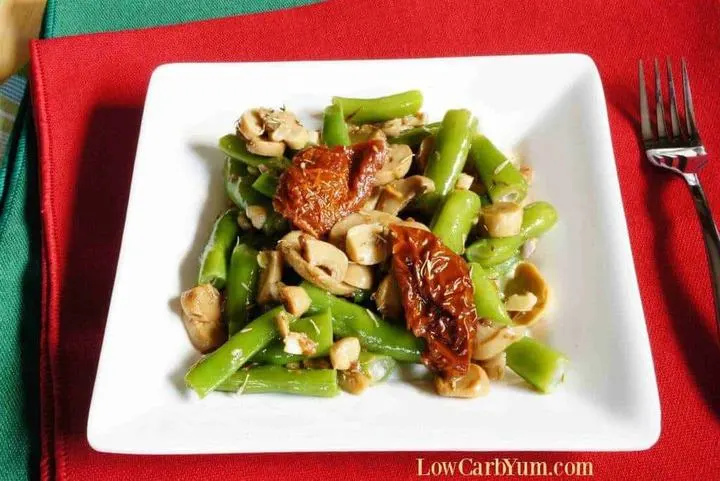 Are you looking for a nice, flavorful side dish that can be ready in minutes? These sauteed green beans with white wine, mushrooms, and sun-dried tomatoes are sure to impress!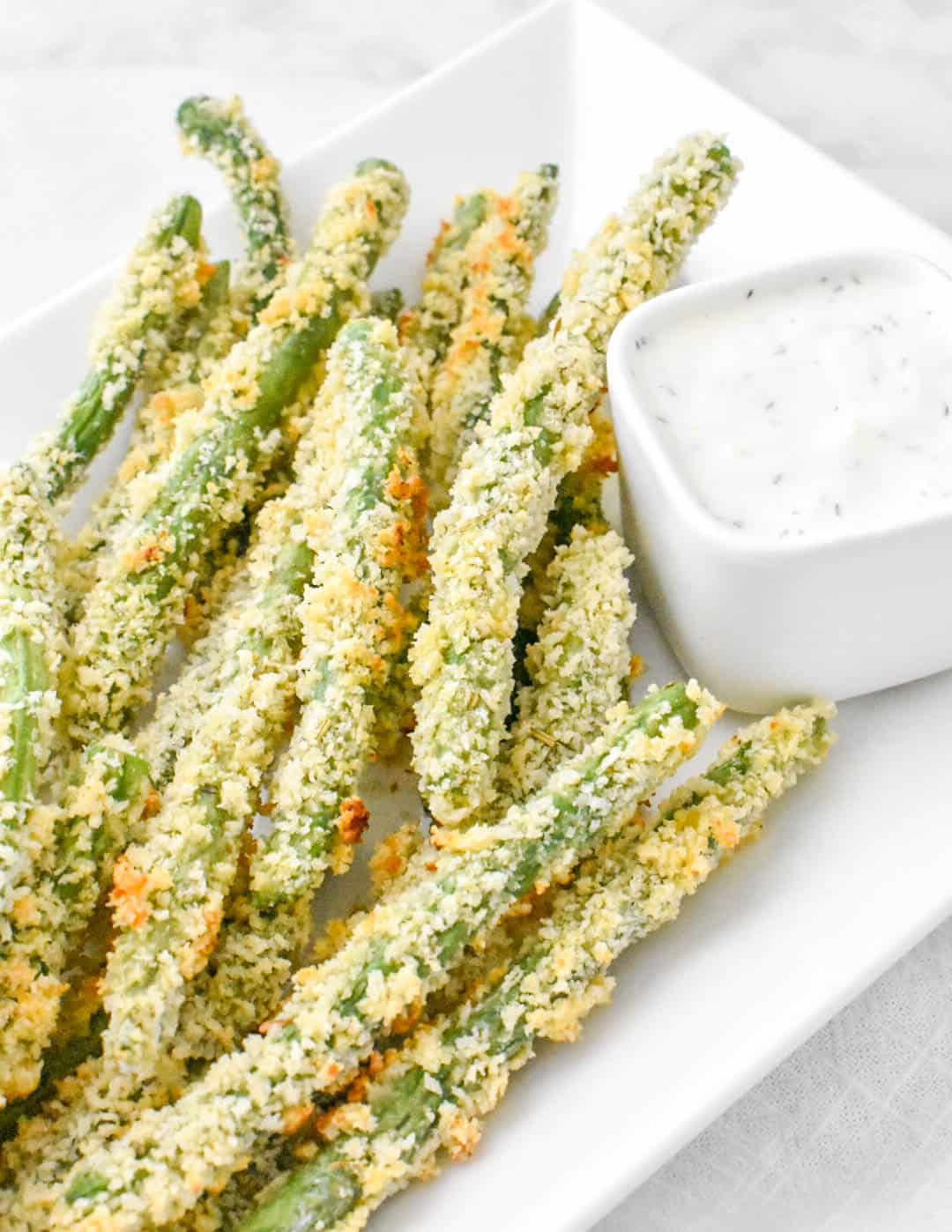 These Baked Green Bean Fries make a great healthy alternative to traditional French fries. These panko-coated green beans are baked not fried and so easy to make!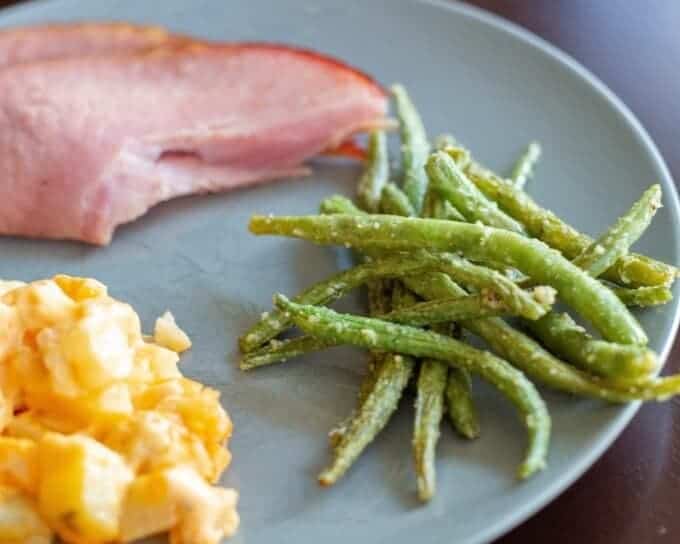 This delicious recipe for Roasted Parmesan Green Beans uses fresh green beans and makes for a perfect side dish for meatloaf.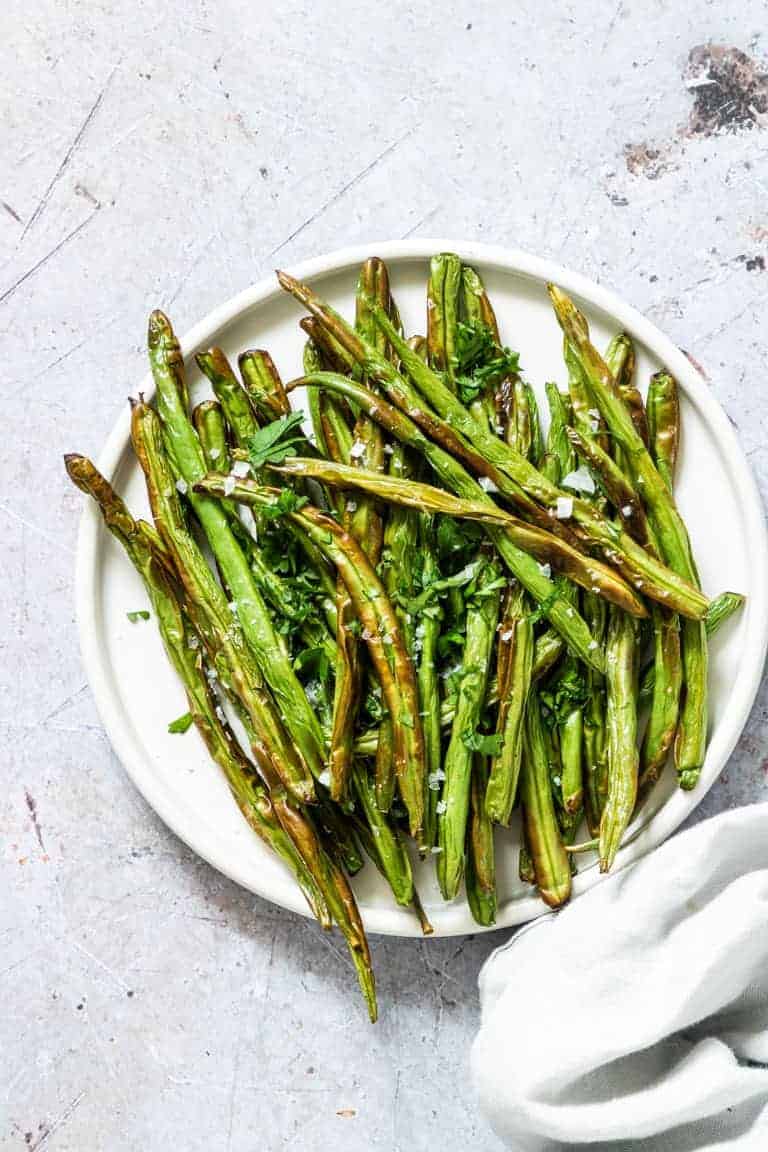 These Air Fryer Green Beans are the perfect mix of easy, quick and oh so tasty vegetable treat. The beans are cooked in very little low-calorie cooking oil making them a healthier treat. Whip up a batch or two for a snack, dinner side or a lunch bowl filler.
Carrots as Side Dishes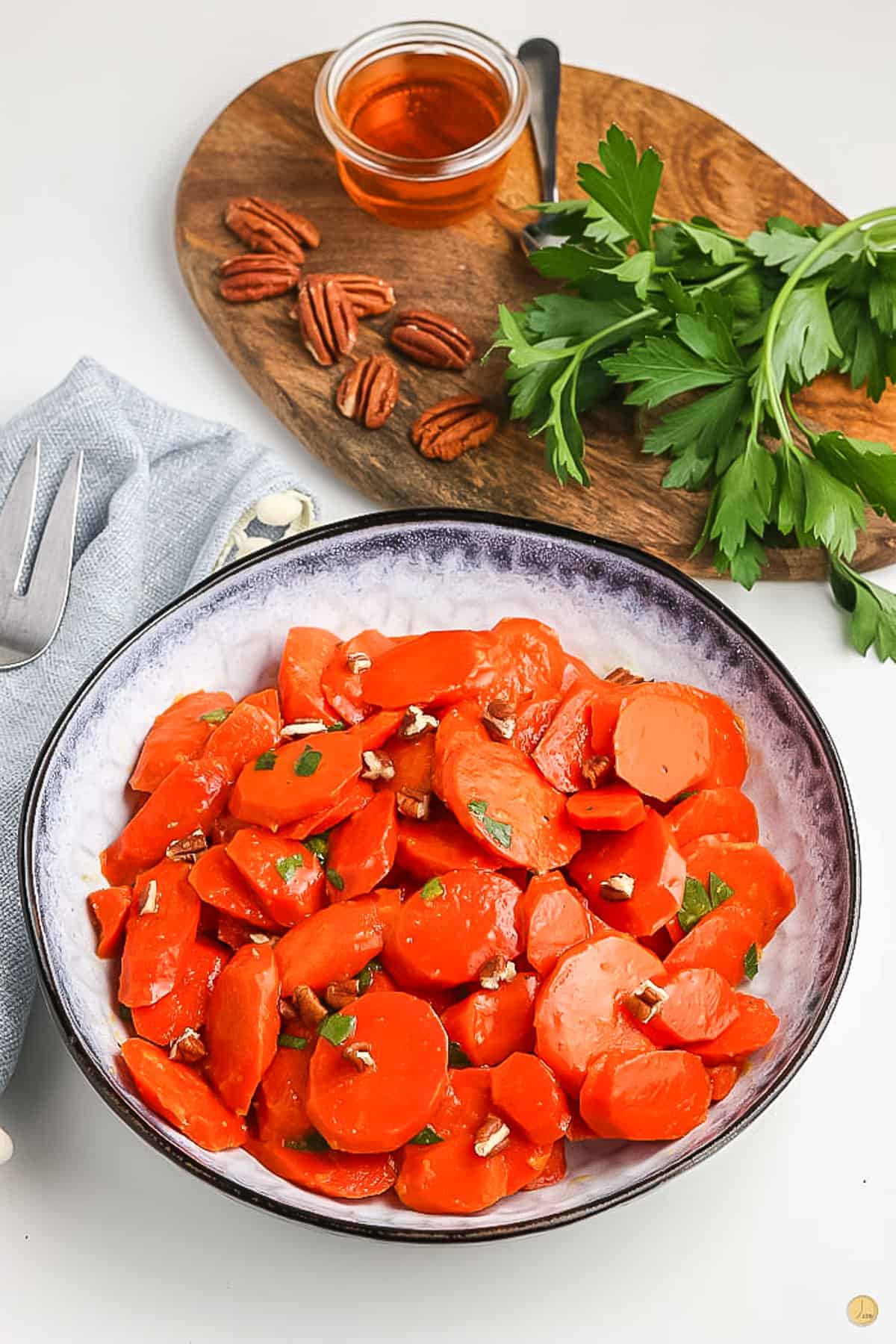 Glazed Carrots are an easy to make side dish that will fit any budget. Inexpensive, healthy, and colorful, these tender carrots make the perfect side dish for any meal in less than 10 minutes!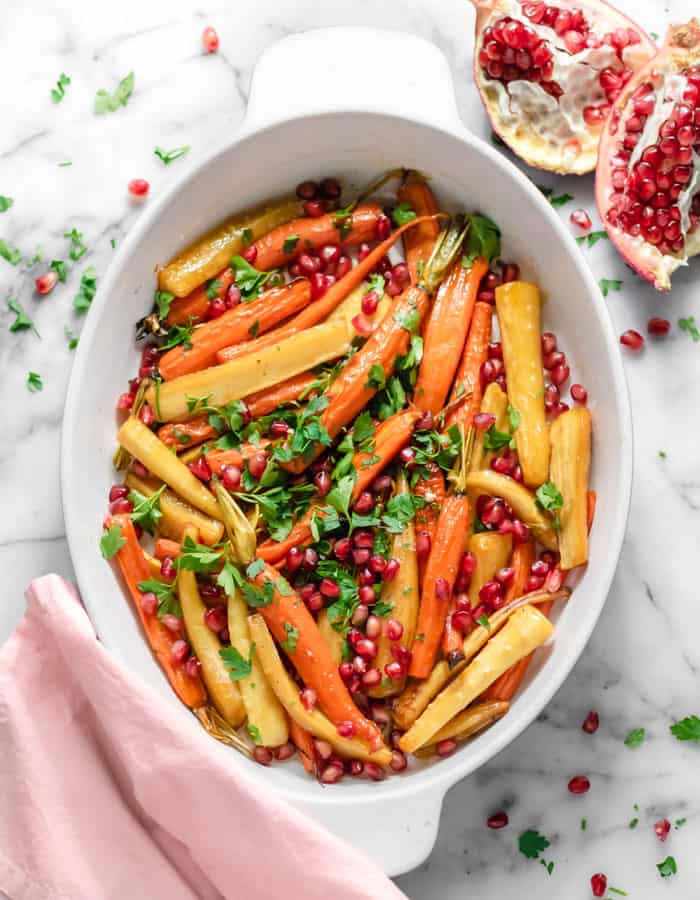 With our effortless recipe, oven-roasted carrots and parsnips transform into sweet, caramelized delights. Add this easy, comforting side to any hot meal!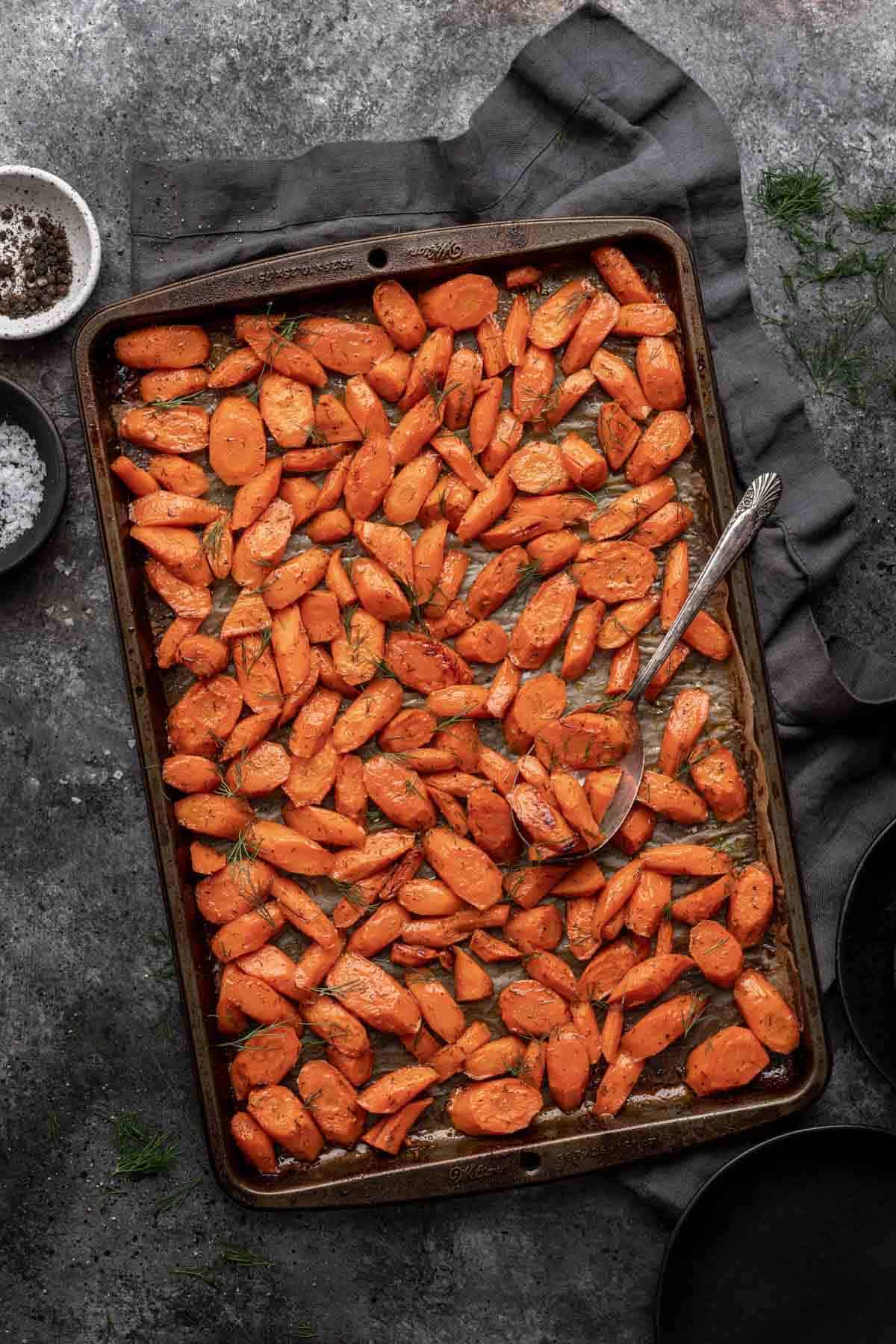 A quick and easy healthy recipe made in just about 30 minutes!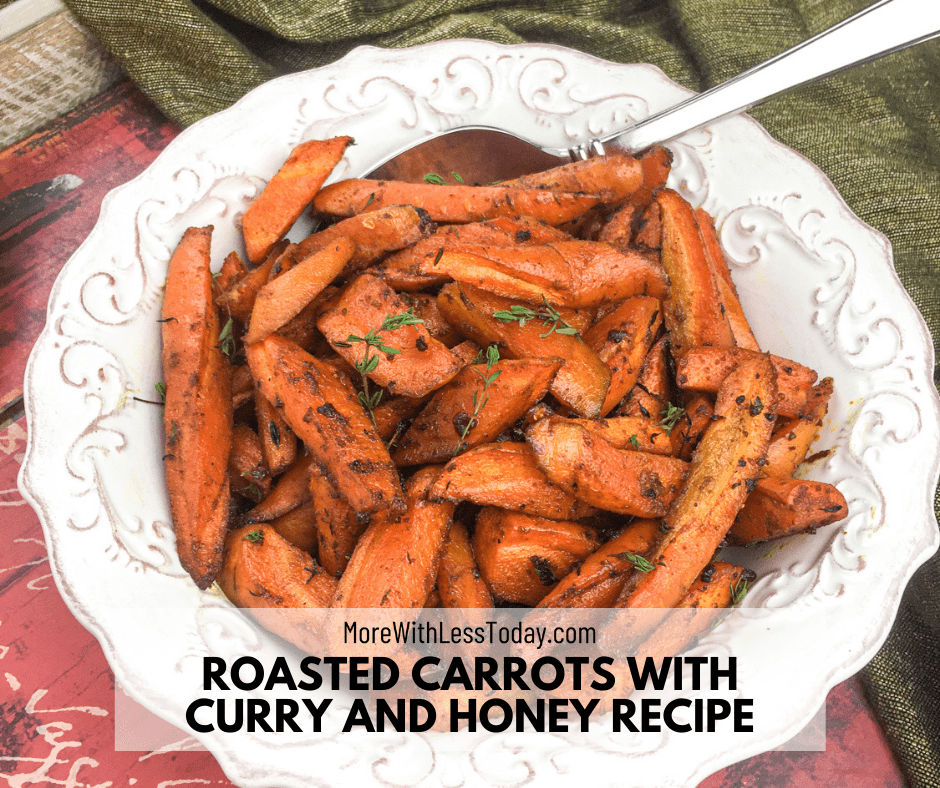 Bite-sized carrots with the perfect combination of sweet and spicy flavors. The curry powder makes these Easy Roasted Curried Carrots the perfect side dish!
More Vegetable Sides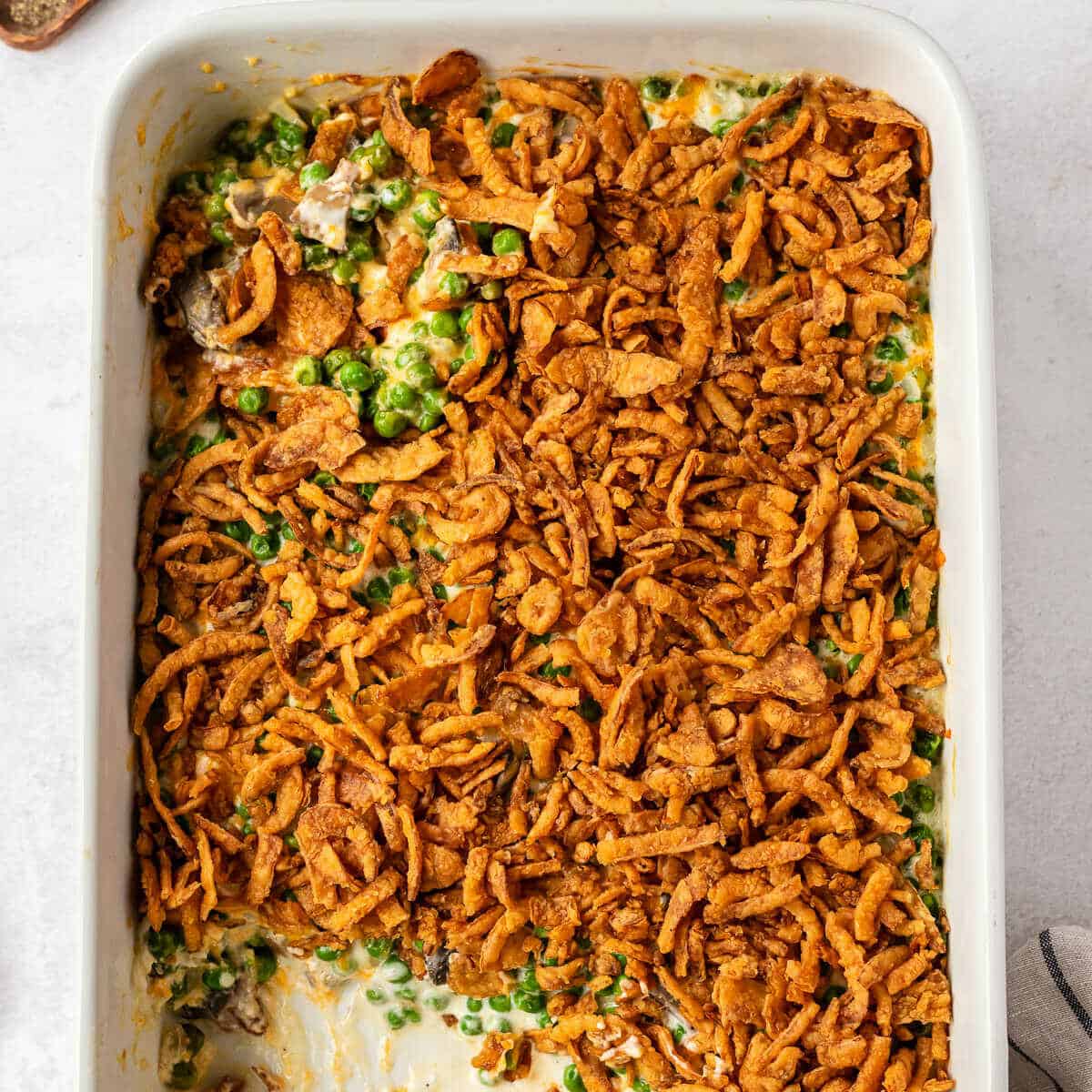 Green Pea Casserole is sweet, crunchy, and delicious. This easy side dish is the perfect compliment to your weeknight meal or will become your new go-to dish for the next holiday potluck!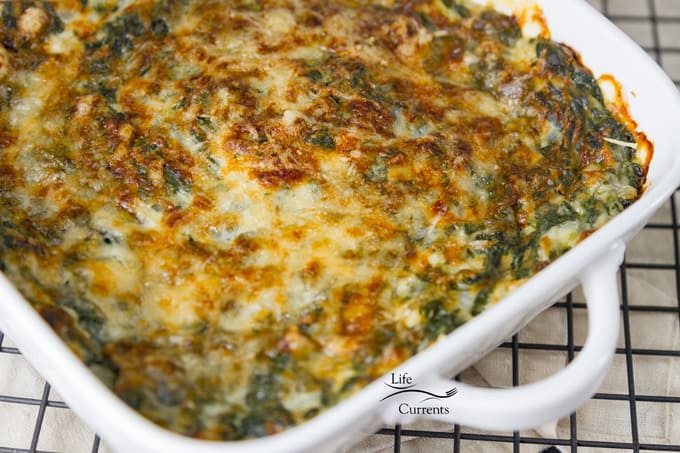 Savory cooked spinach in a creamy Parmesan white sauce, topped with more nutty salty Parmesan and baked to comforting side dish perfection. This Cheesy Creamed Spinach Gratin Casserole is perfect for holiday meals, or even for a nice Sunday family dinner.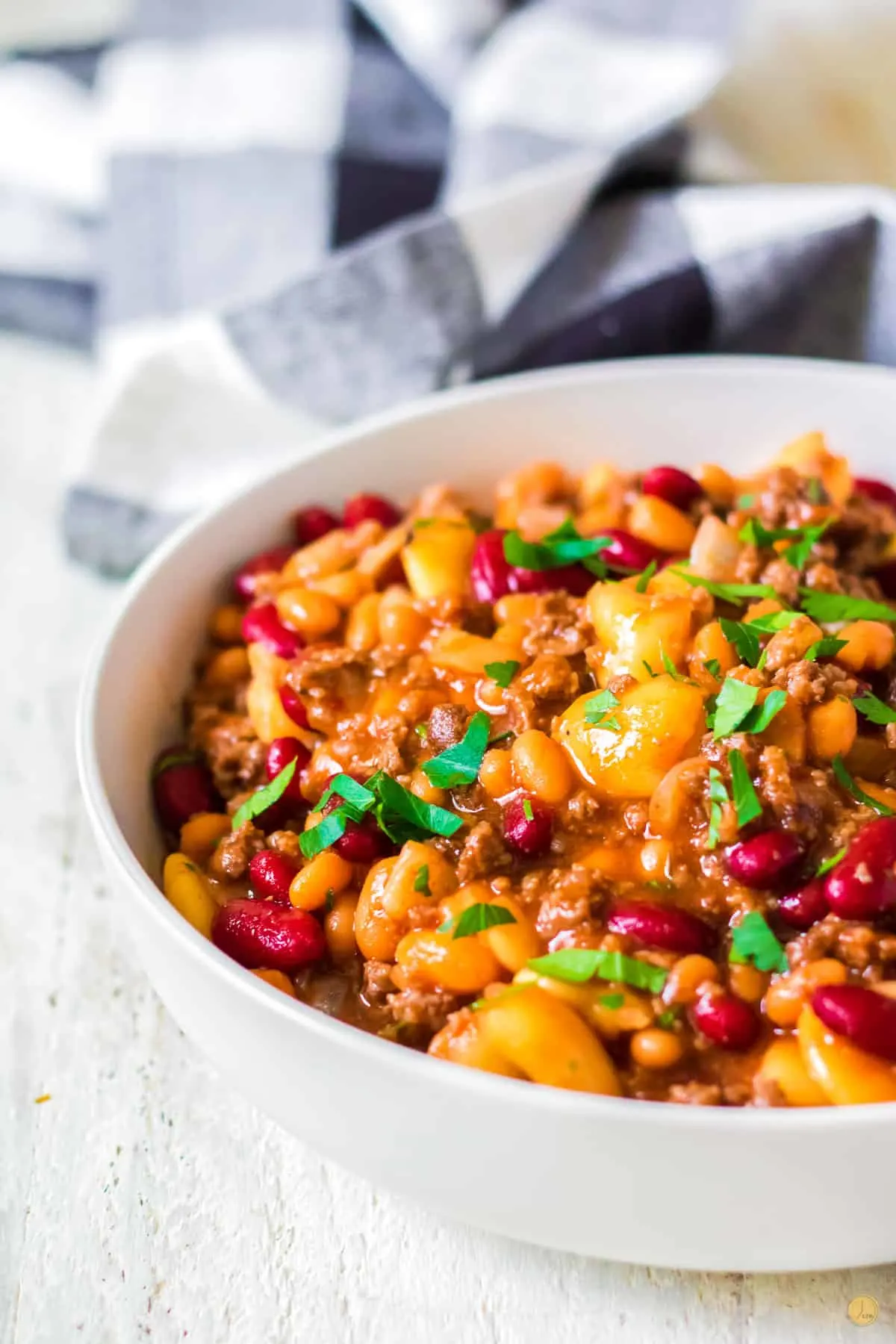 This Calico Beans Recipe is hearty and easily made in the crock pot for a satisfying meal that's ready for you when you come home after a long day at work.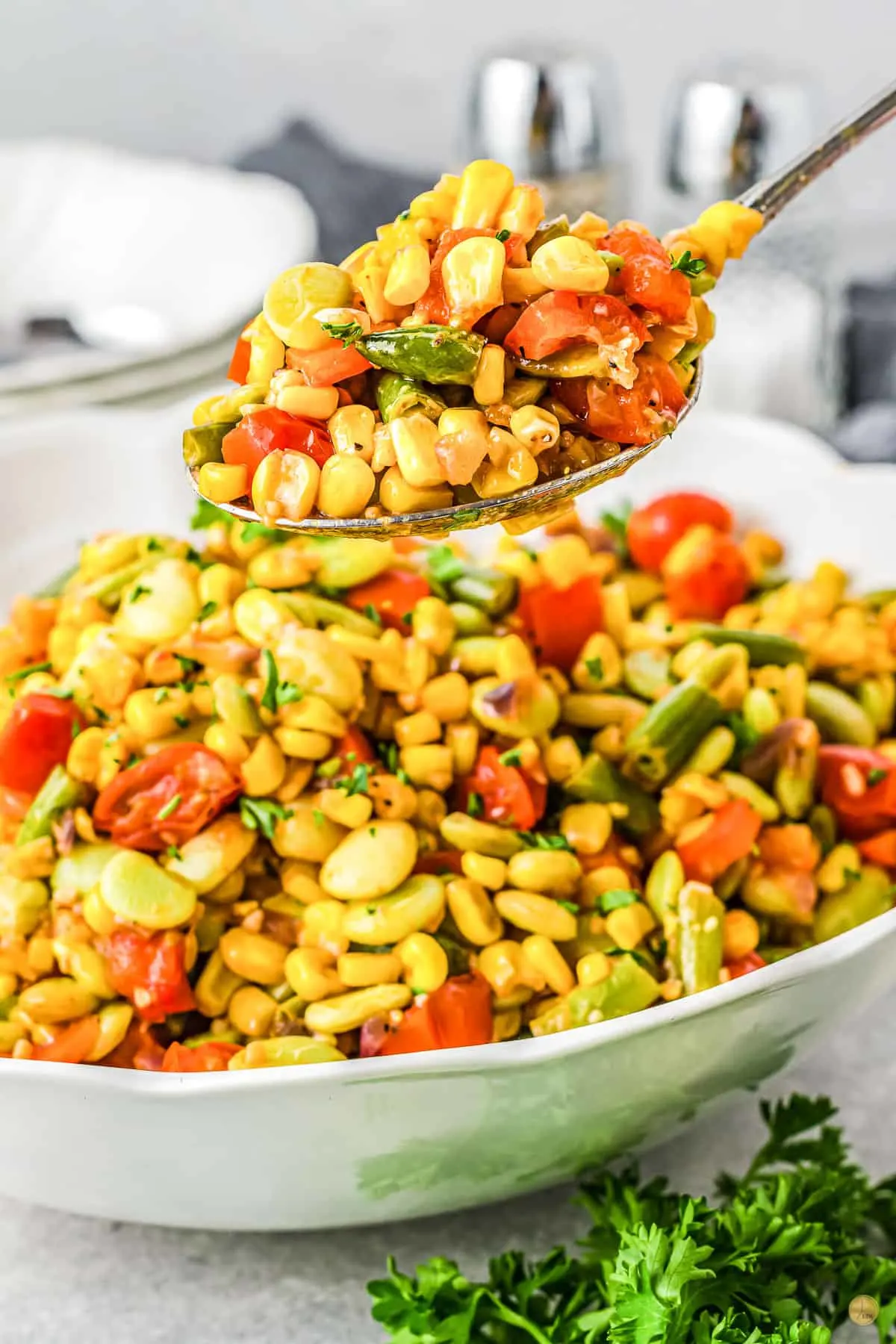 This easy Succotash recipe is a quick, 30-minute, one-pot side or budget-friendly main course that pairs sweet corn, buttery lima beans, and tangy tomatoes with a spiced butter sauce for one ridiculously delicious dish!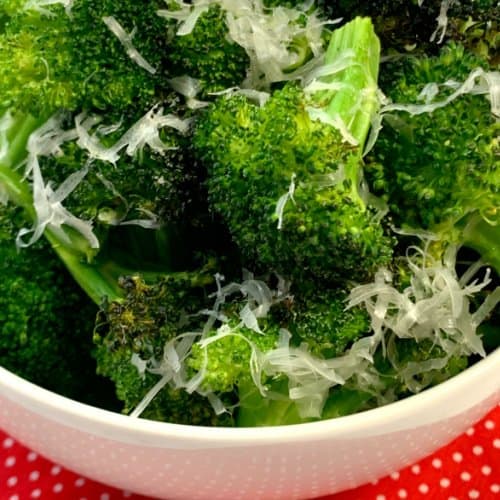 Our family can't stop eating this! Parmesan cheese pairs perfectly with broccoli and hints of garlic make the BEST flavor combination for an easy vegetable side dish in the air fryer.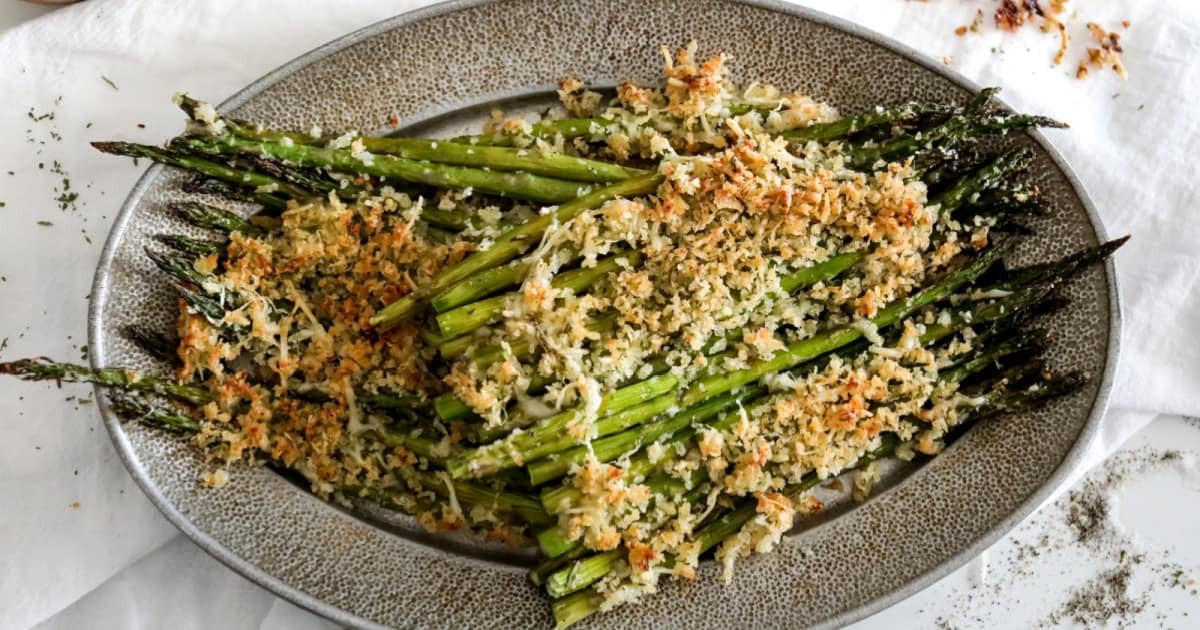 This amazing Roasted Garlic Parmesan Asparagus recipe makes a super easy and delicious side dish for just about any main course.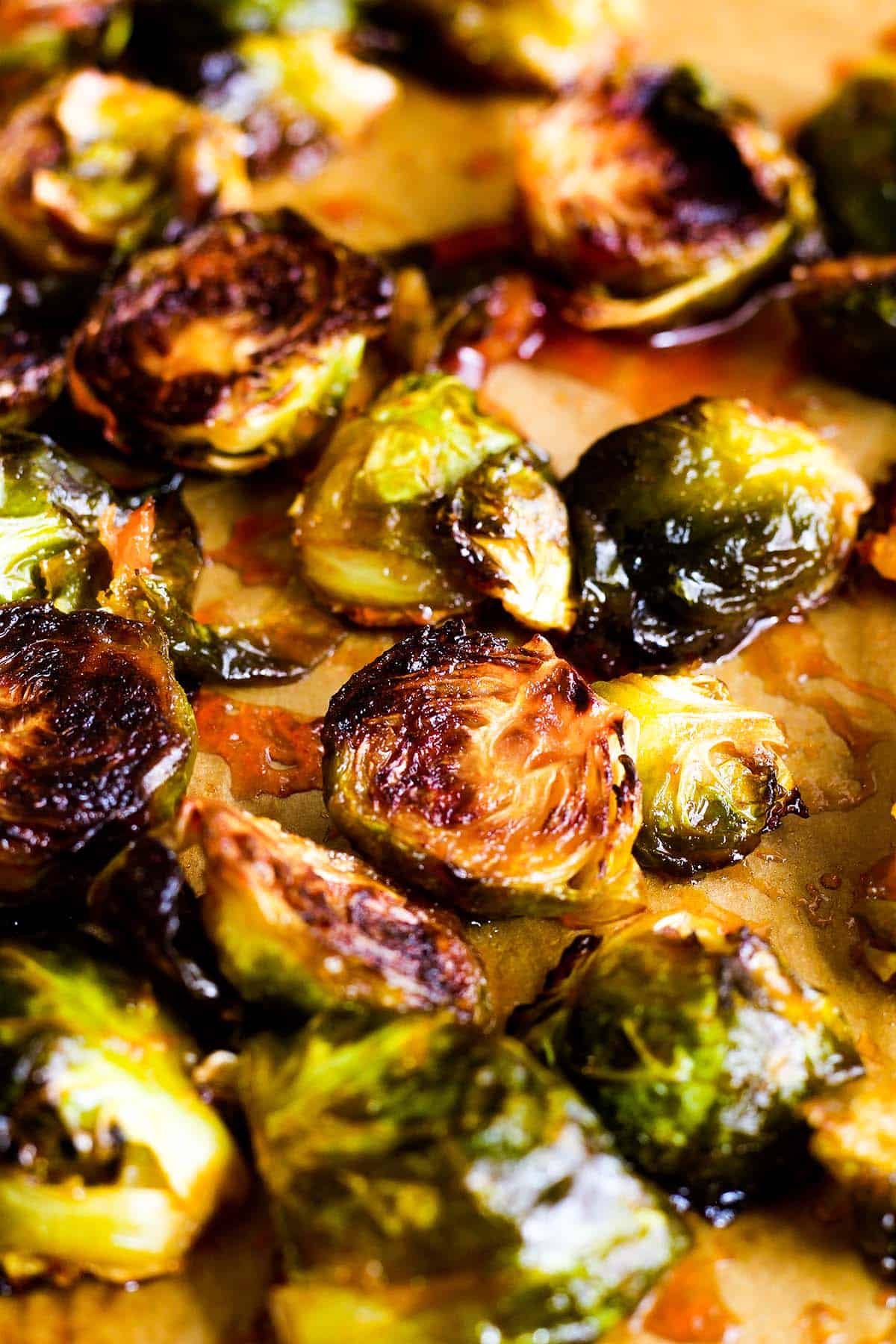 These sweet and spicy roasted honey sriracha Brussels sprouts are so incredibly tasty and addictive. This quick and simple 5-ingredient side dish pairs great with proteins including fish, shrimp, and chicken.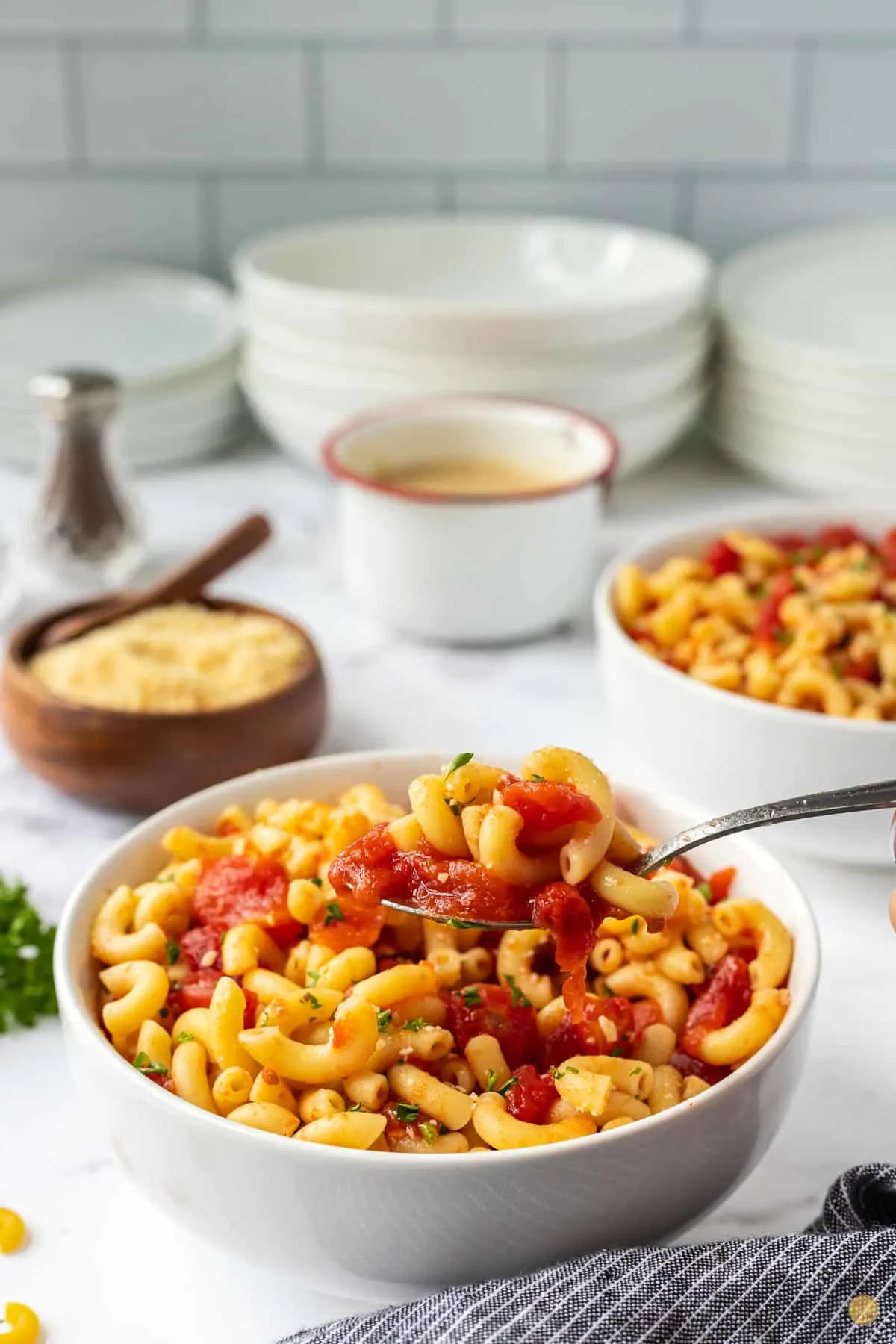 Macaroni and Tomatoes is a classic Southern recipe that is easy to make with pantry staples and is ready in less than 20 minutes. Made with just 4 ingredients, let this quick and affordable dish take you back to your childhood!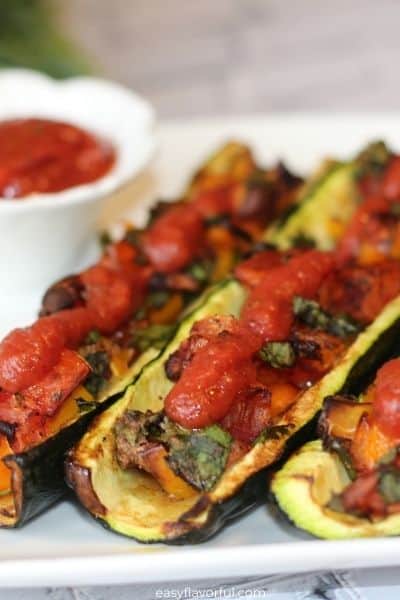 This vegetable loaded zucchini boats are flavorful and easy to make. It is a perfect side dish to get your daily dose of vegetables.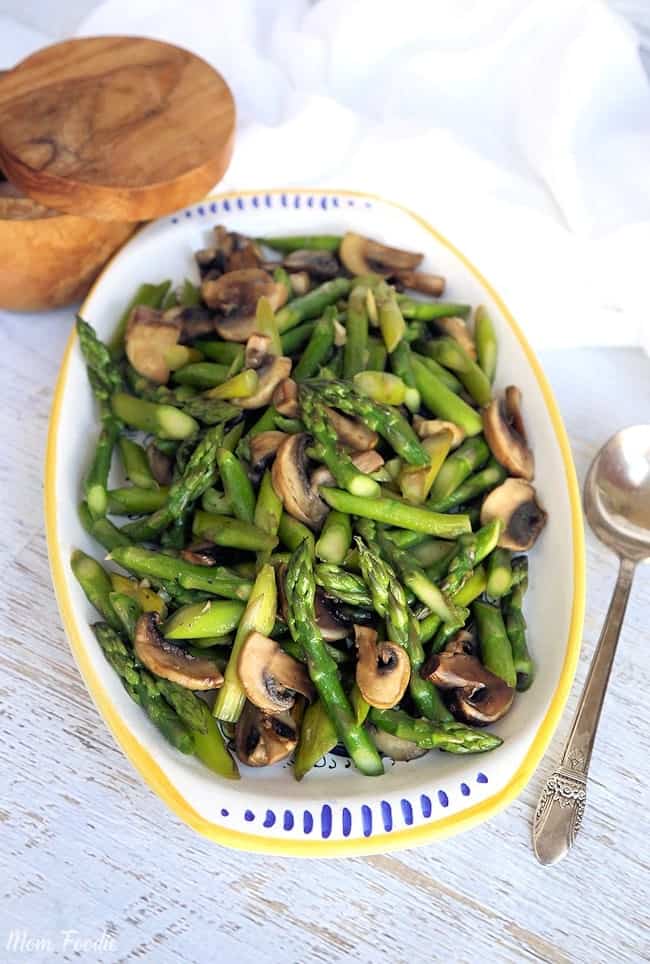 Mushrooms and asparagus are a perfect pairing. Bring these woodsy flavors to your plate next time you serve a nice meatloaf.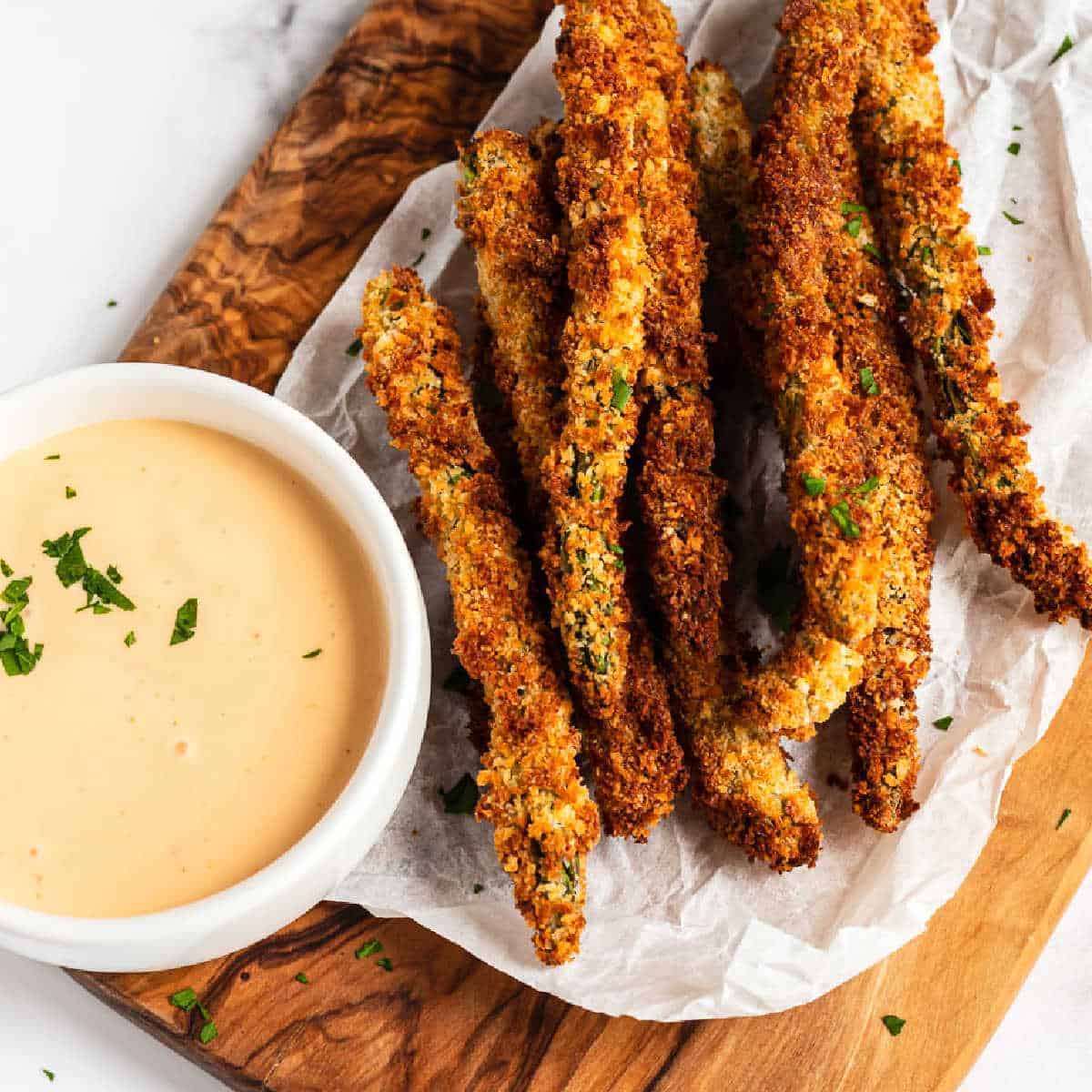 These quick and easy Air Fryer Asparagus Fries are a healthy snack that everyone will love. Pair it with your favorite dipping sauce for a fun appetizer finger food!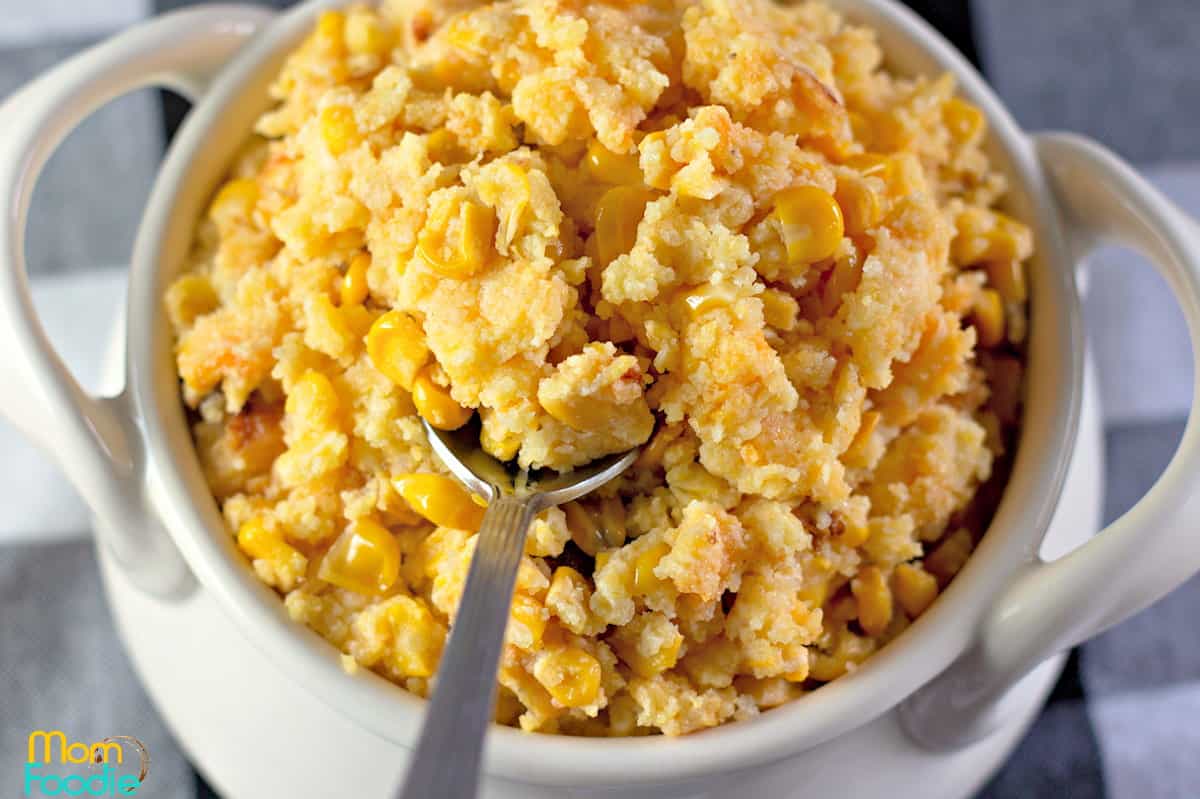 Corn casserole is a satisfying side that pairs nicely with comfort foods such as meatloaf. Making the casserole in the slow cooker is easy and convenient.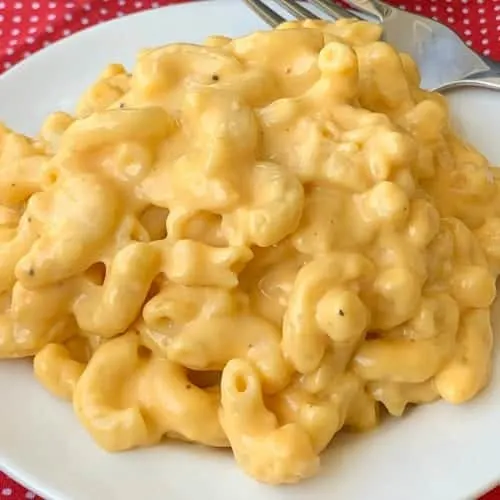 Creamy macaroni and cheese is super easy to make in a crock pot. Cooked pasta, Velveeta and cheddar cheese along with evaporated milk make a rich and delicious side dish for any occasion!
Our Farmhouse Style Crock Pot Mac and Cheese is a family favorite and is also know as liquid gold for good reason!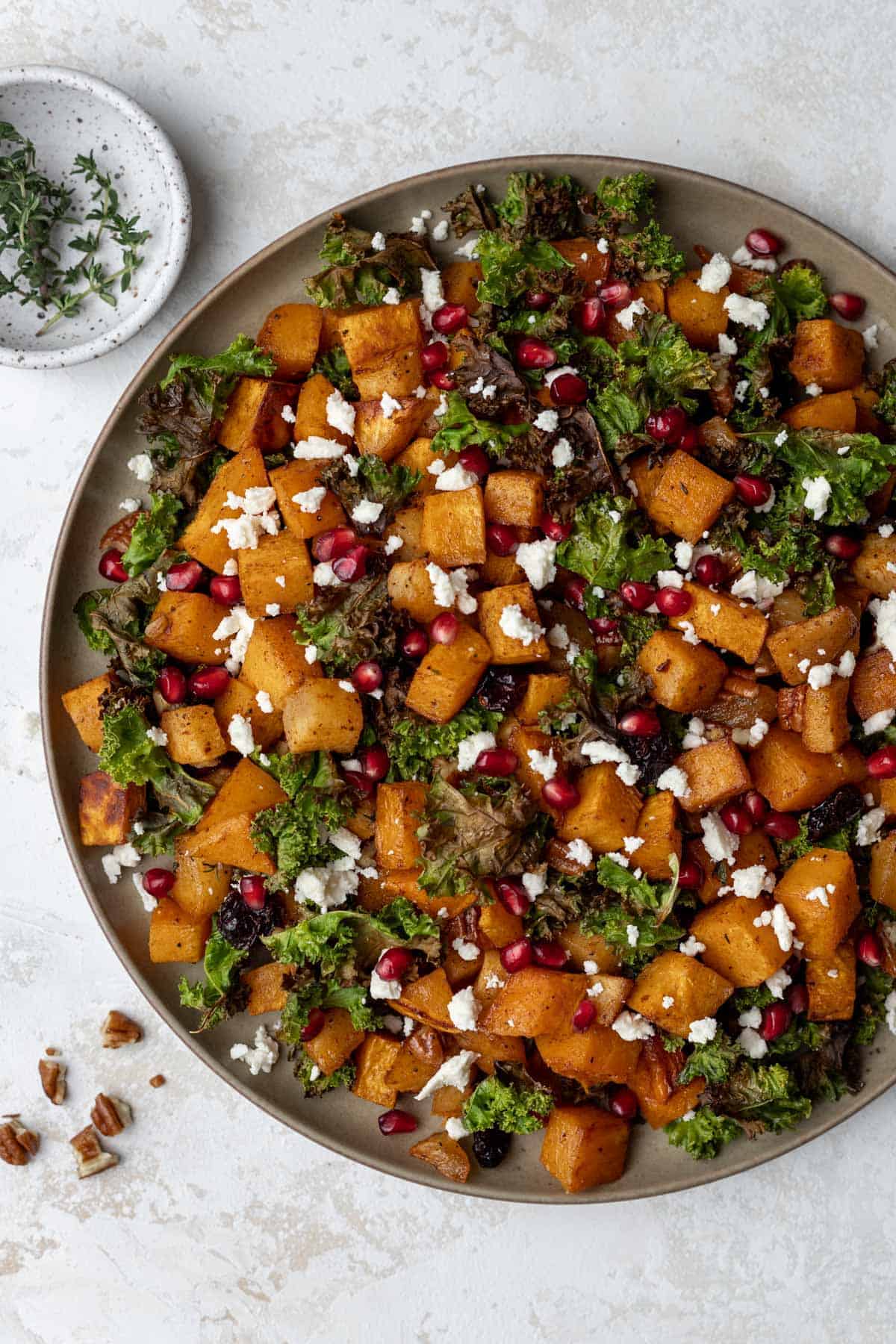 Roasted butternut squash is a family favorite. Made with fresh vegetables, apples, and pecans it's hearty and simply delicious!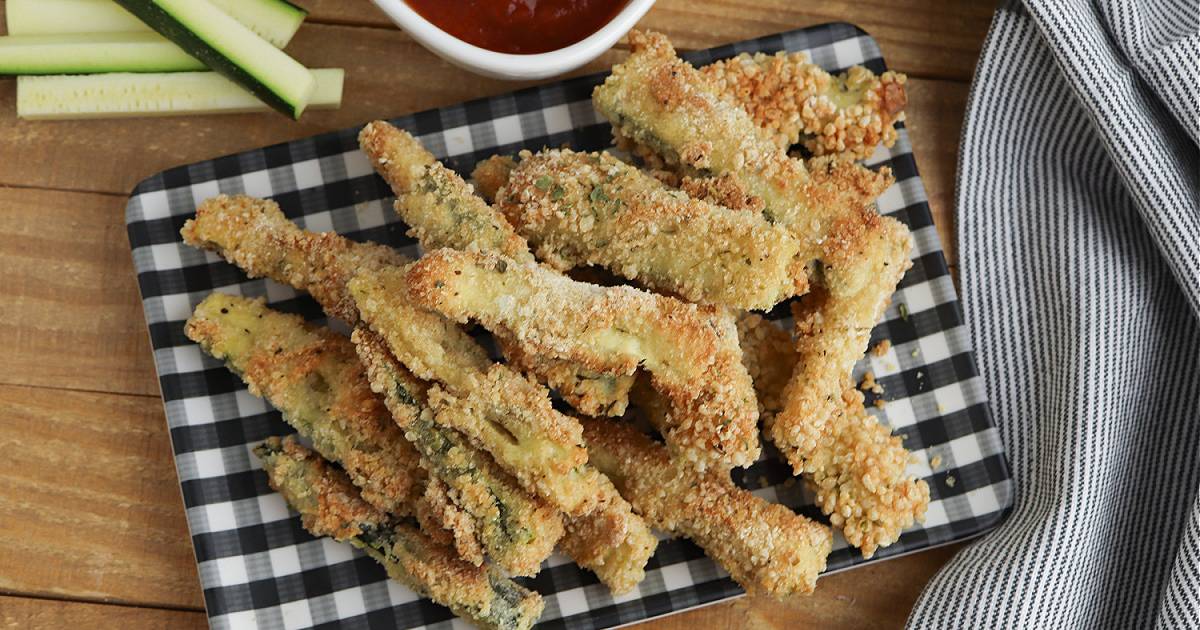 Coated with a savory herbed breading and baked to perfection, these zucchini fries are always a hit!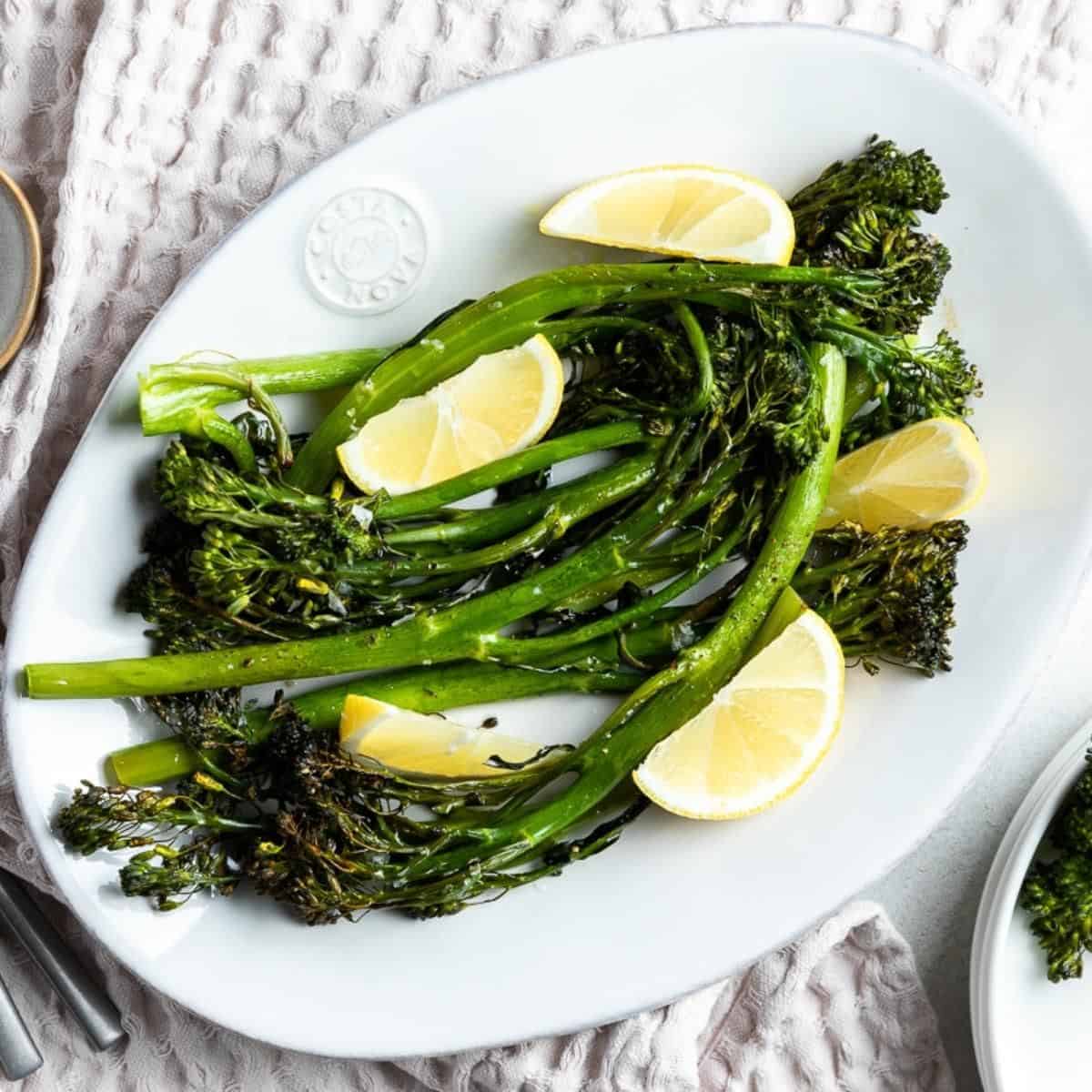 Roasted Tenderstem Broccoli (Broccolini) is an ideal side dish that takes only a few minutes of preparation time! Delicious hot or cold, this simple dish will be on regular rotation.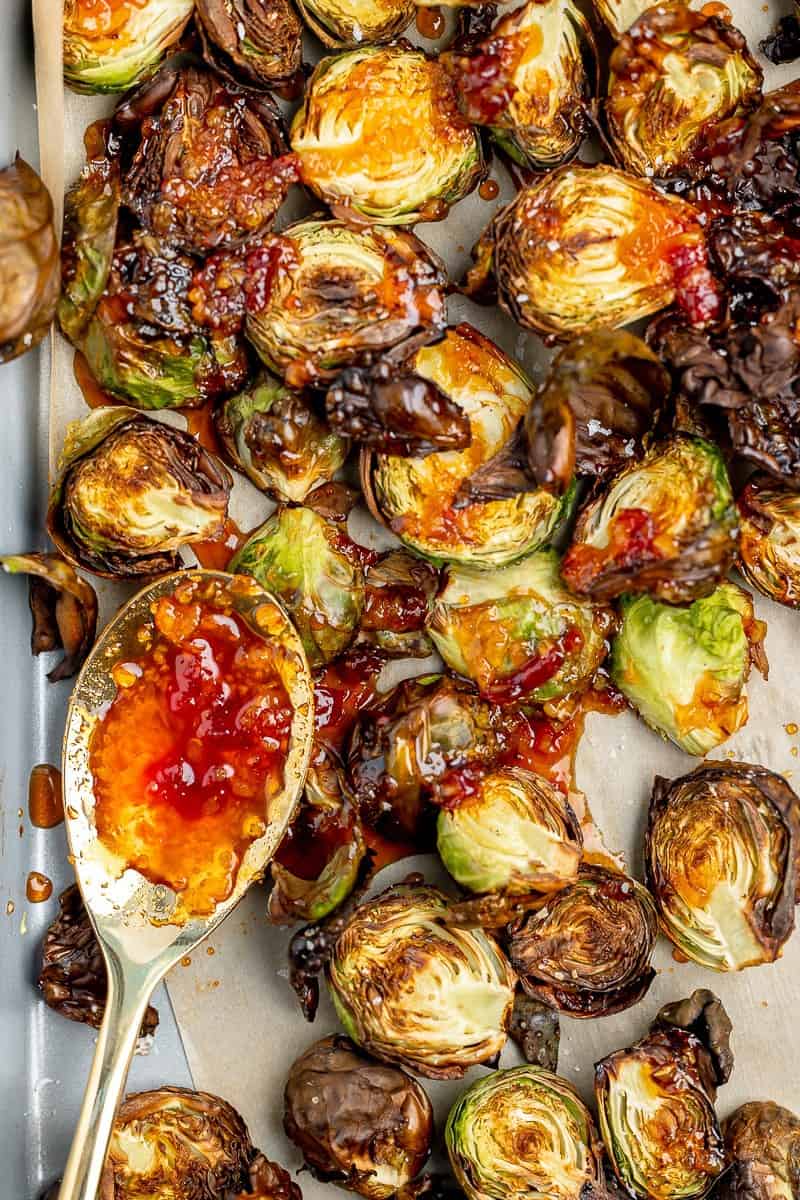 These Longhorn steakhouse copycat Brussel sprouts will turn anyone into a vegetable lover! With the help of an air fryer, these Brussel sprouts are perfectly crisp! Topped with a sweet and spicy glaze, you might forget you're eating Brussel sprouts!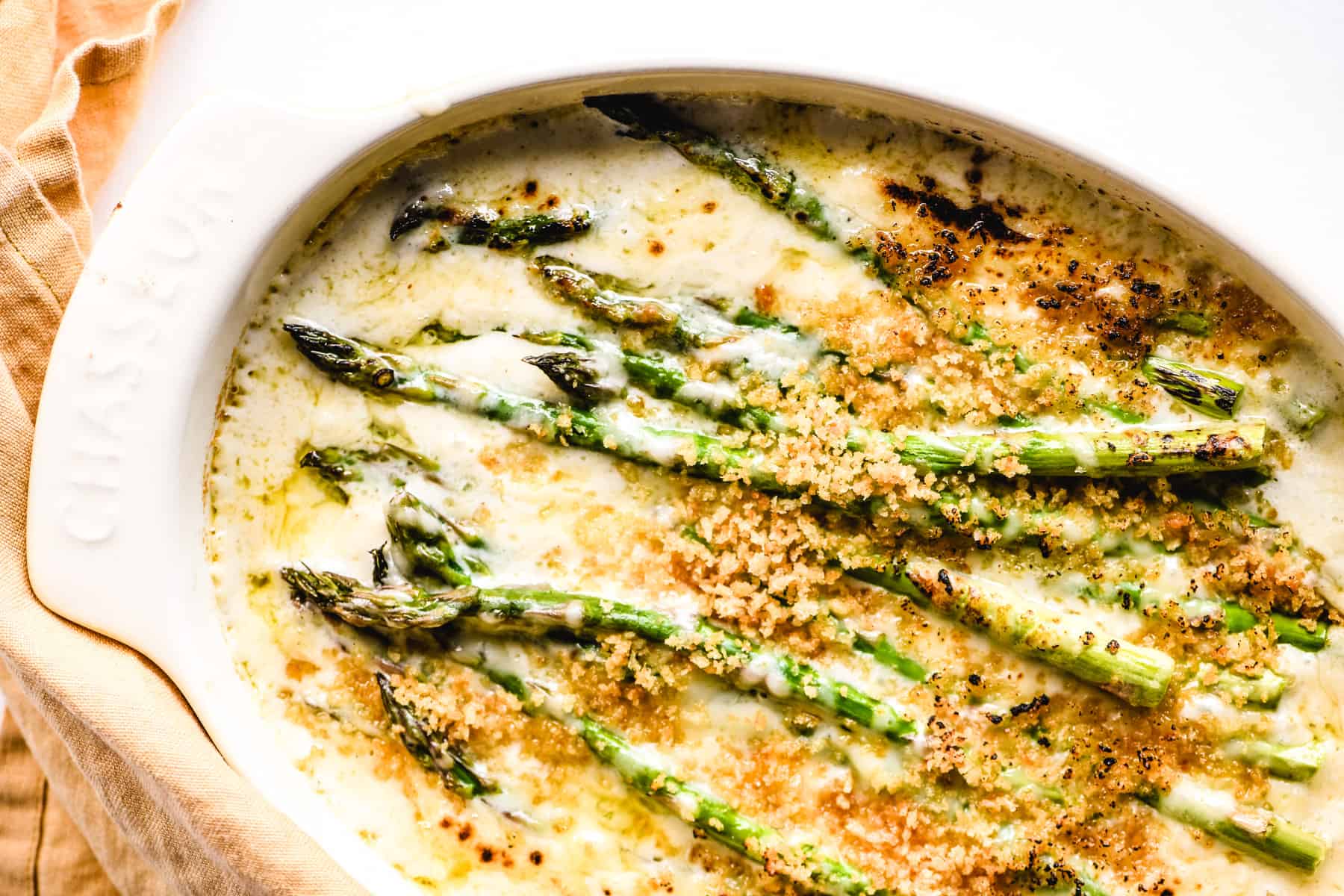 Easy and elegant asparagus gratin goes with everything and elevates even the most humble family dinner.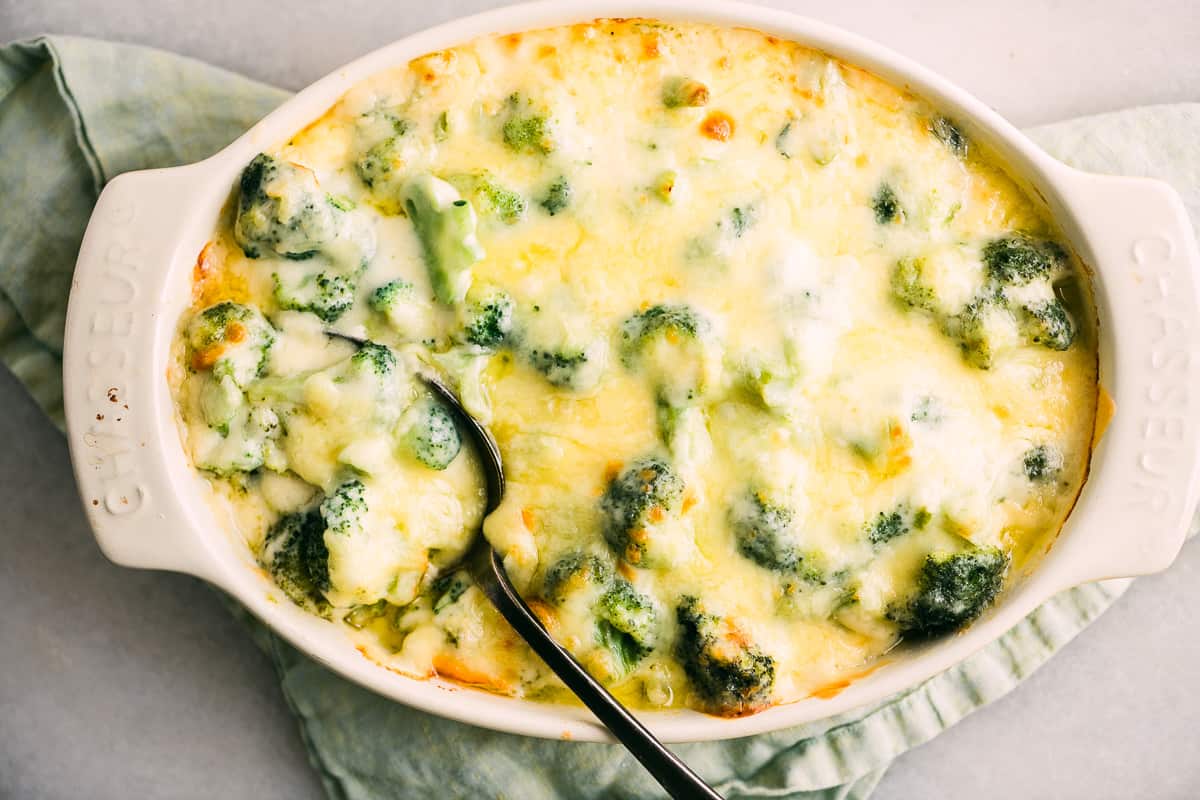 Enticing the family to eat their green veggies is simple with my cheesy broccoli casserole.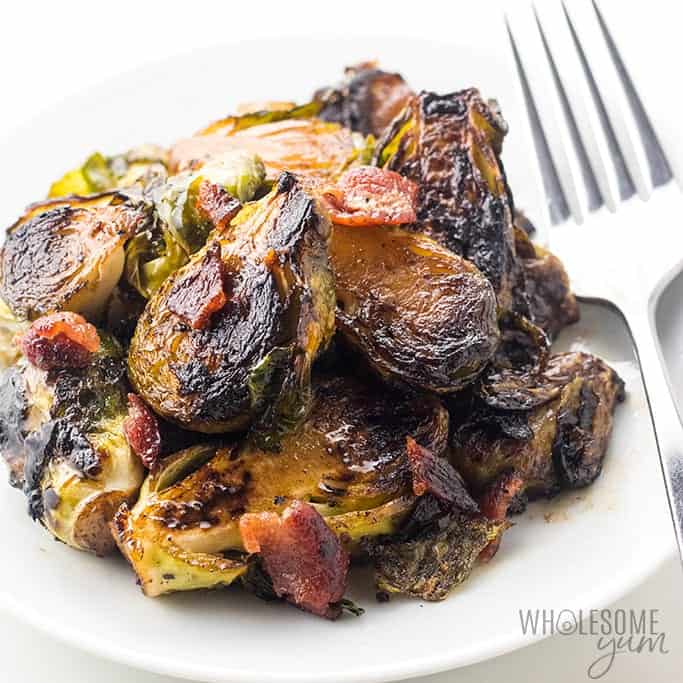 Ready in under 30 minutes with 4 ingredients, this crispy fried Brussels sprouts recipe is the best of both worlds! The perfect combo of pan fried Brussel sprouts with bacon AND pan fried Brussel sprouts with balsamic vinegar.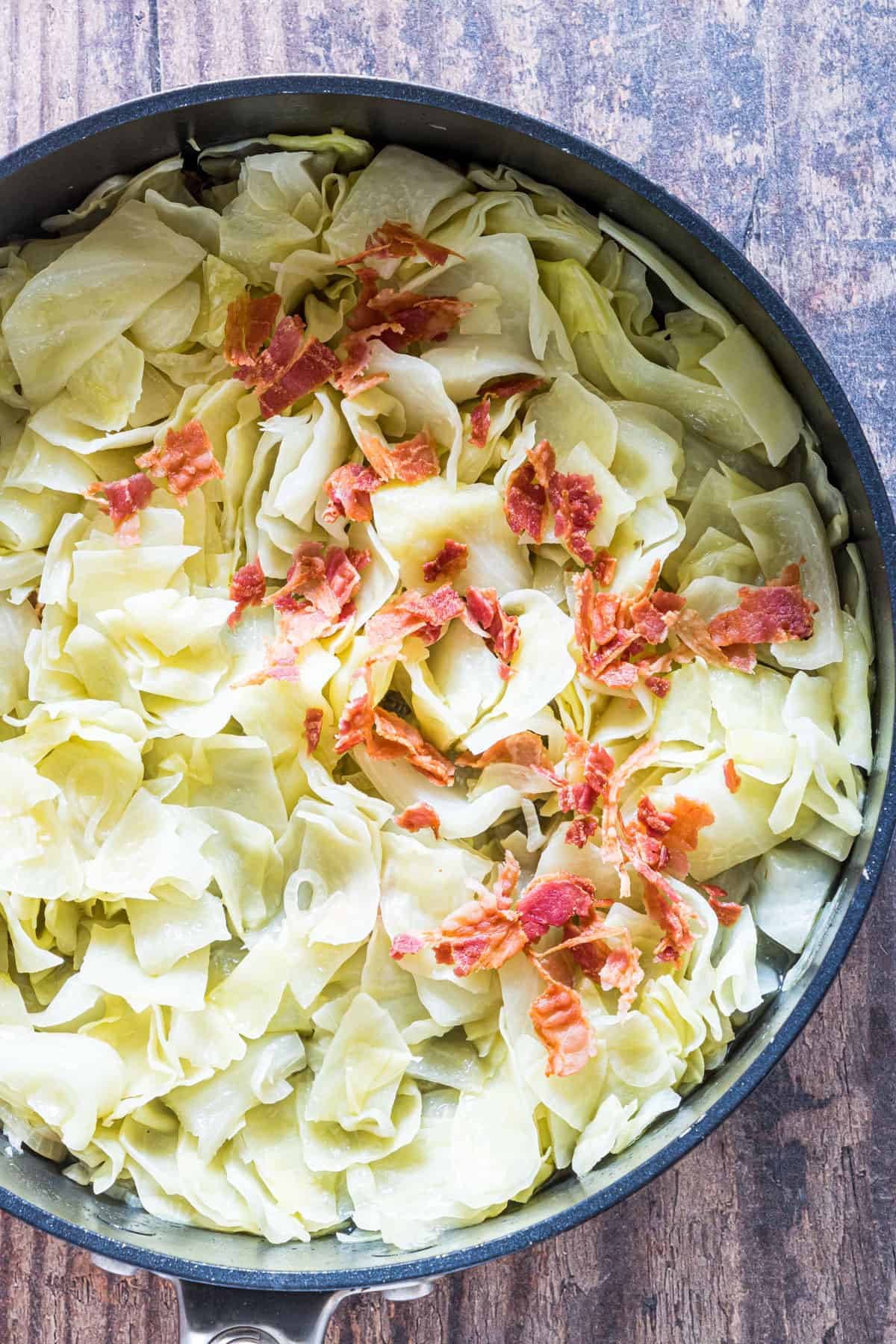 Looking for a simple and comforting side dish you can quickly whip up for as a side for any meal including during the holidays? This easy smothered cabbage ticks all the boxes and is ready in less than 25 minutes!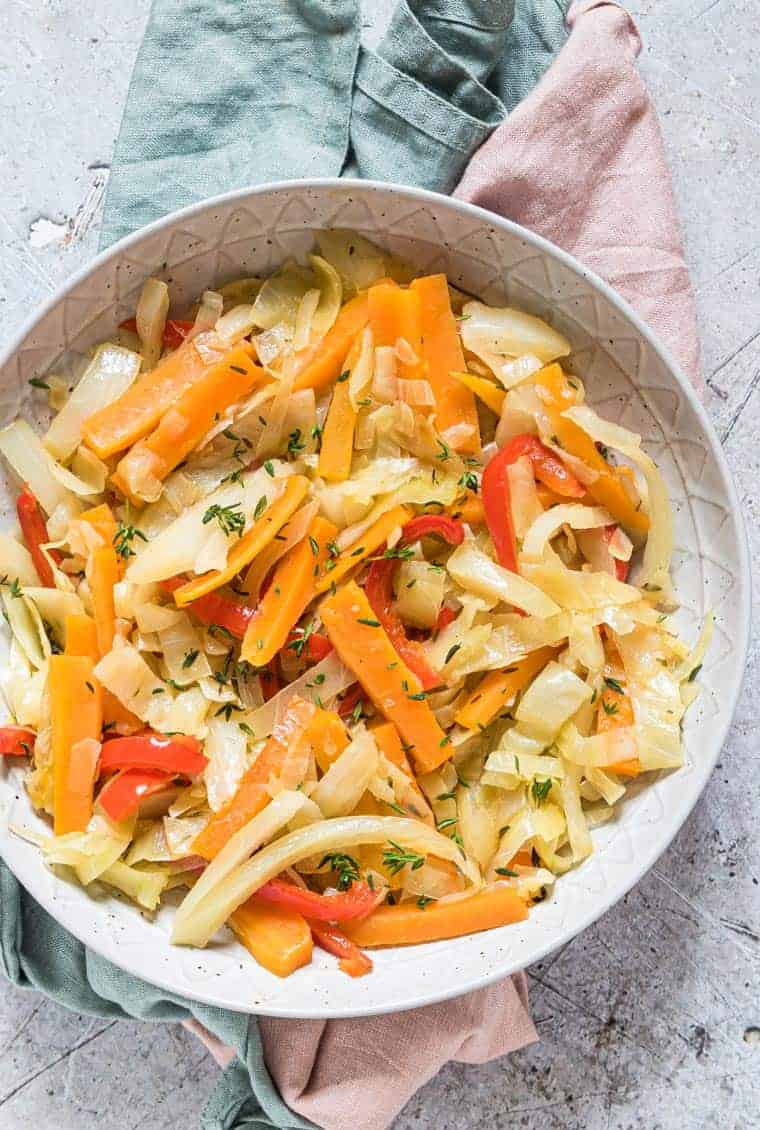 This Jamaican Steamed Cabbage is a flavorful dish that can be paired with most anything.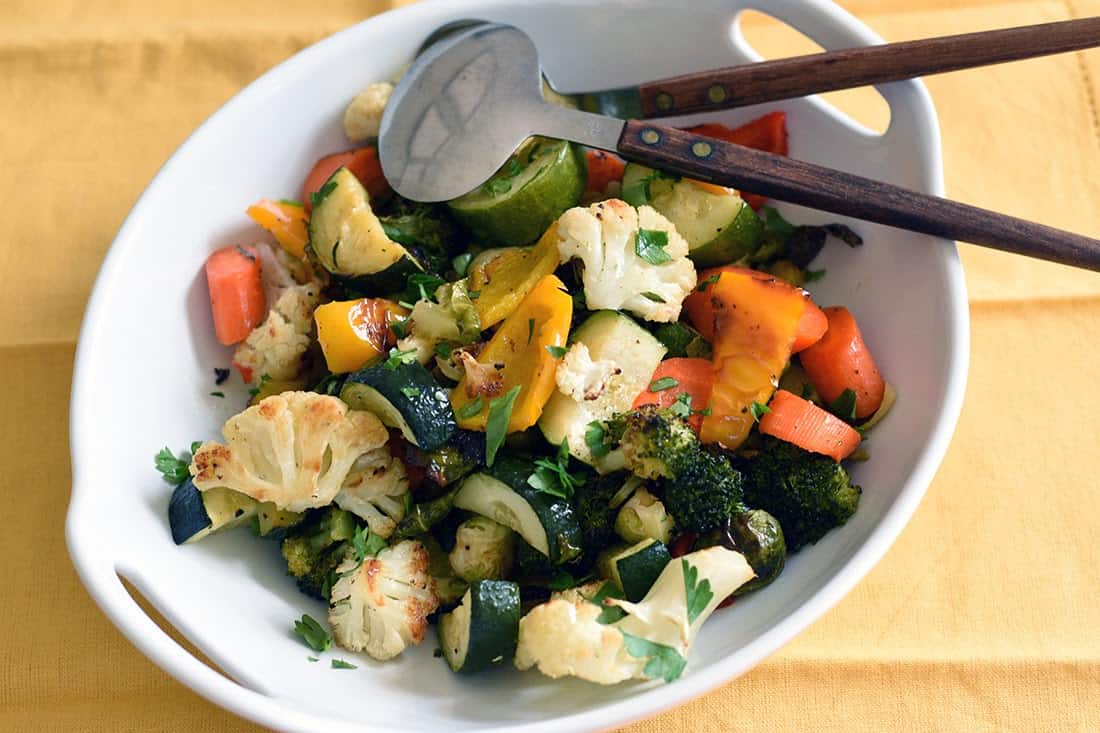 Roasted veg are simple to make and healthy. And, if you get them right, they are also tasty!
More Sides that Pair Well with Meatloaf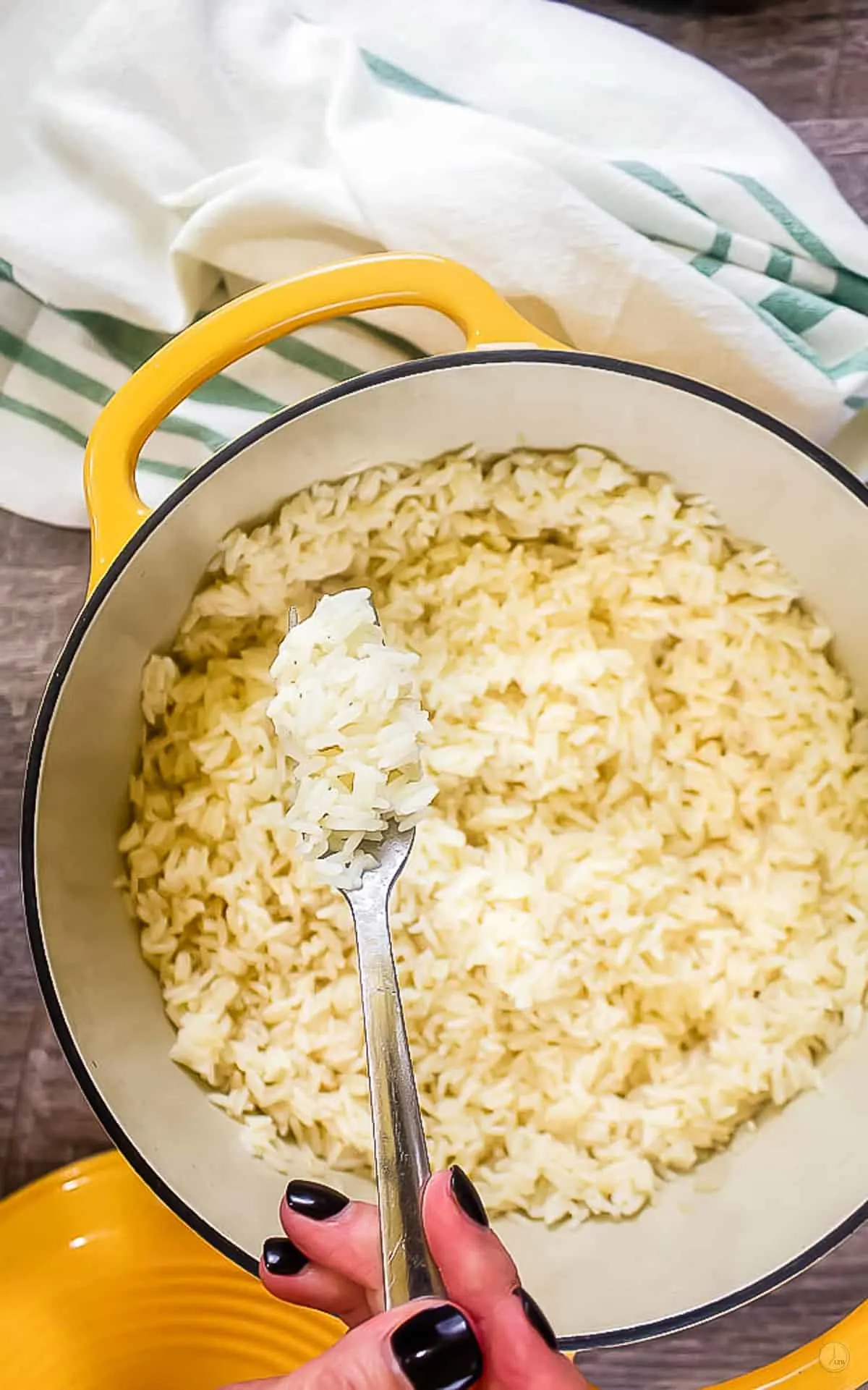 Baked Rice is a tried & true, easy method for getting fluffy, perfectly cooked rice. This pantry staple side dish is hassle free and doesn't leave a sticky mess on the stovetop.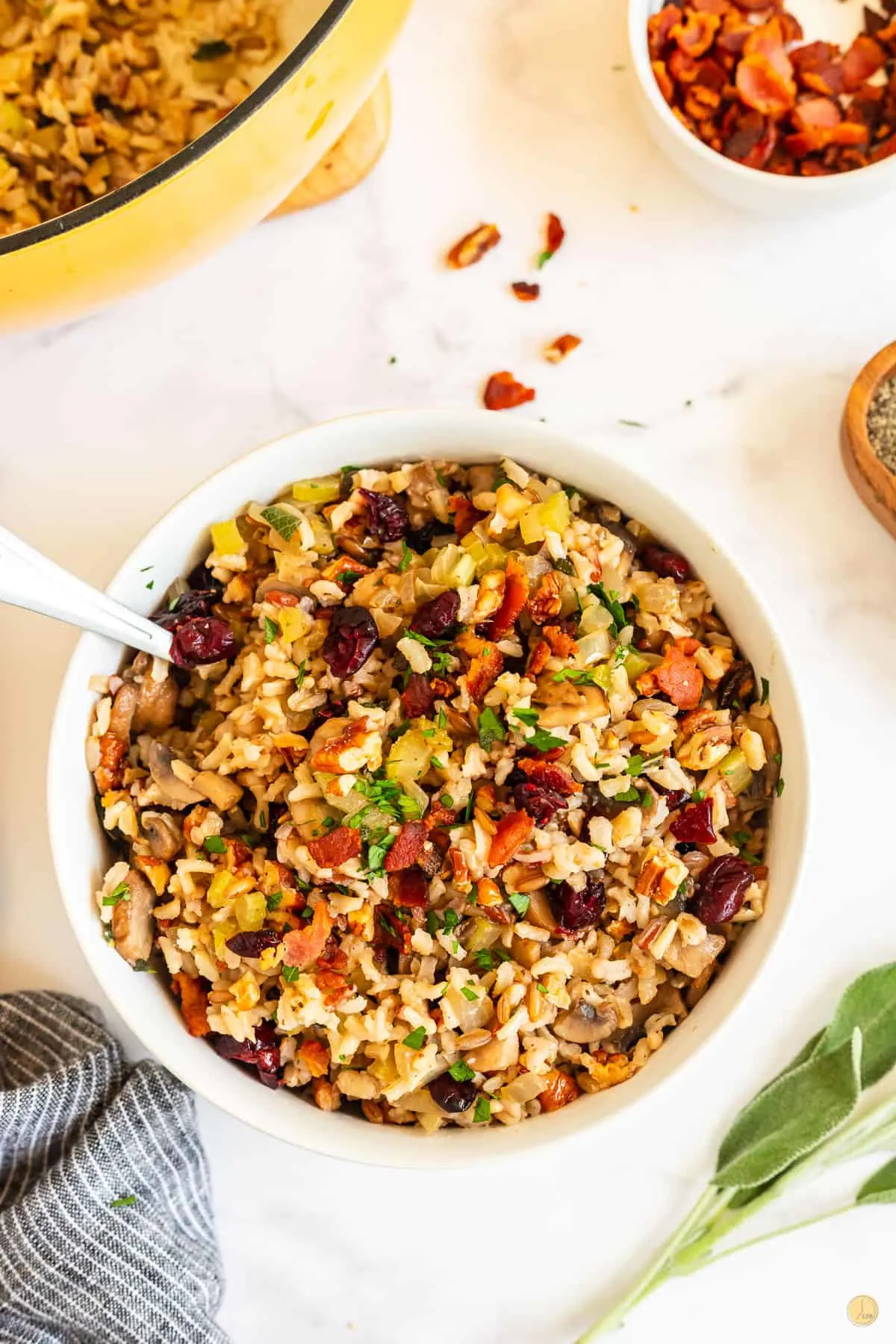 Wild Rice Stuffing is a wonderful alternative to a traditional side dish. Full of earthy, savory flavors and lots of textures, it is a delicious and gluten free dish that is sure to be a huge hit!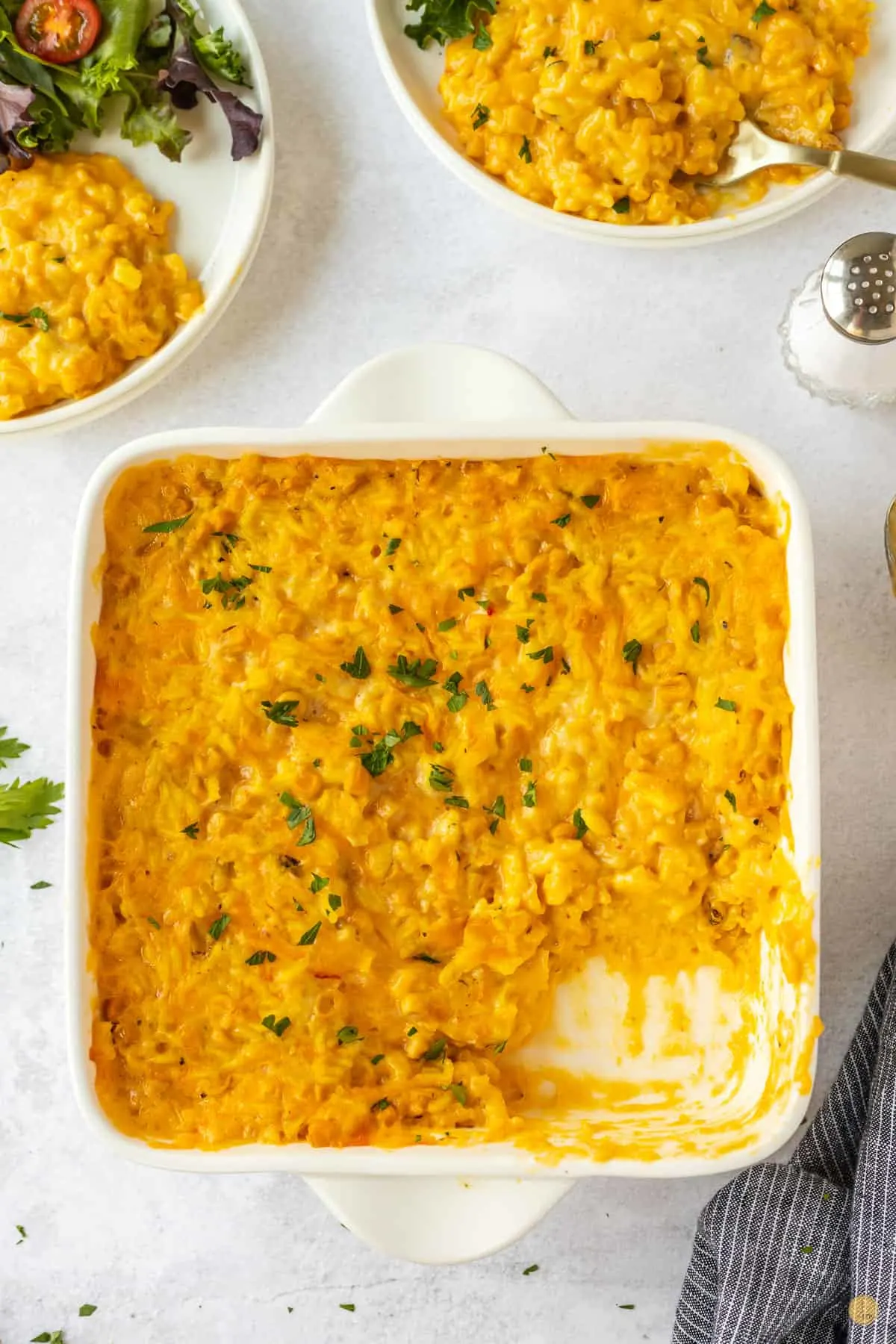 Cheesy Corn and Rice Casserole combines tender yellow rice, corn, and lots of cheese. With just 5 ingredients, this delicious side dish comes together quickly and is a hit with everyone!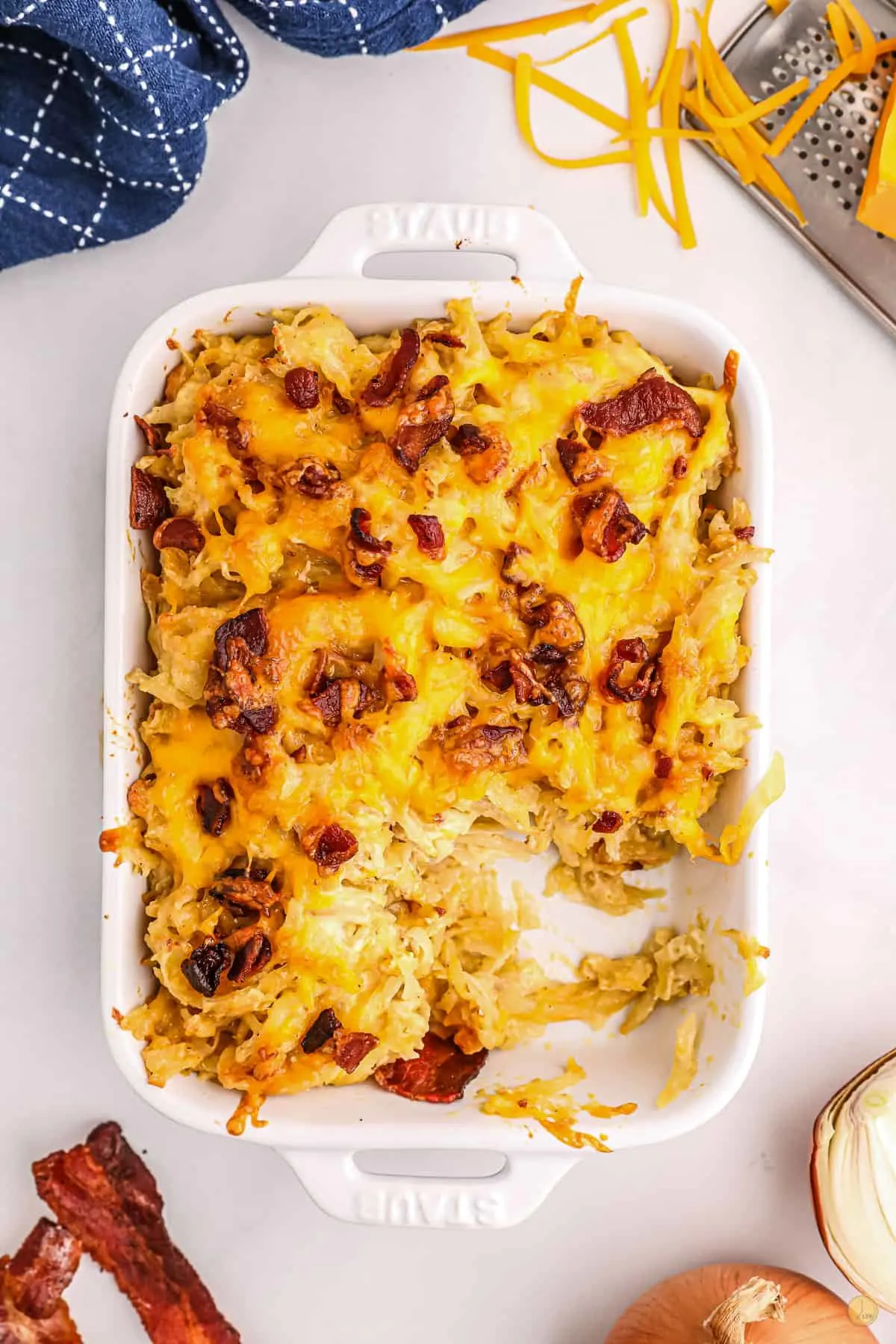 With its shredded potatoes, decadently rich shredded cheddar, and chunks of crispy bacon this Cracker Barrel Hashbrown Casserole is so easy to make and only needs 8 ingredients! Serve at breakfast with fluffy scrambled eggs, as a cheese-y side dish, or bring to your next potluck!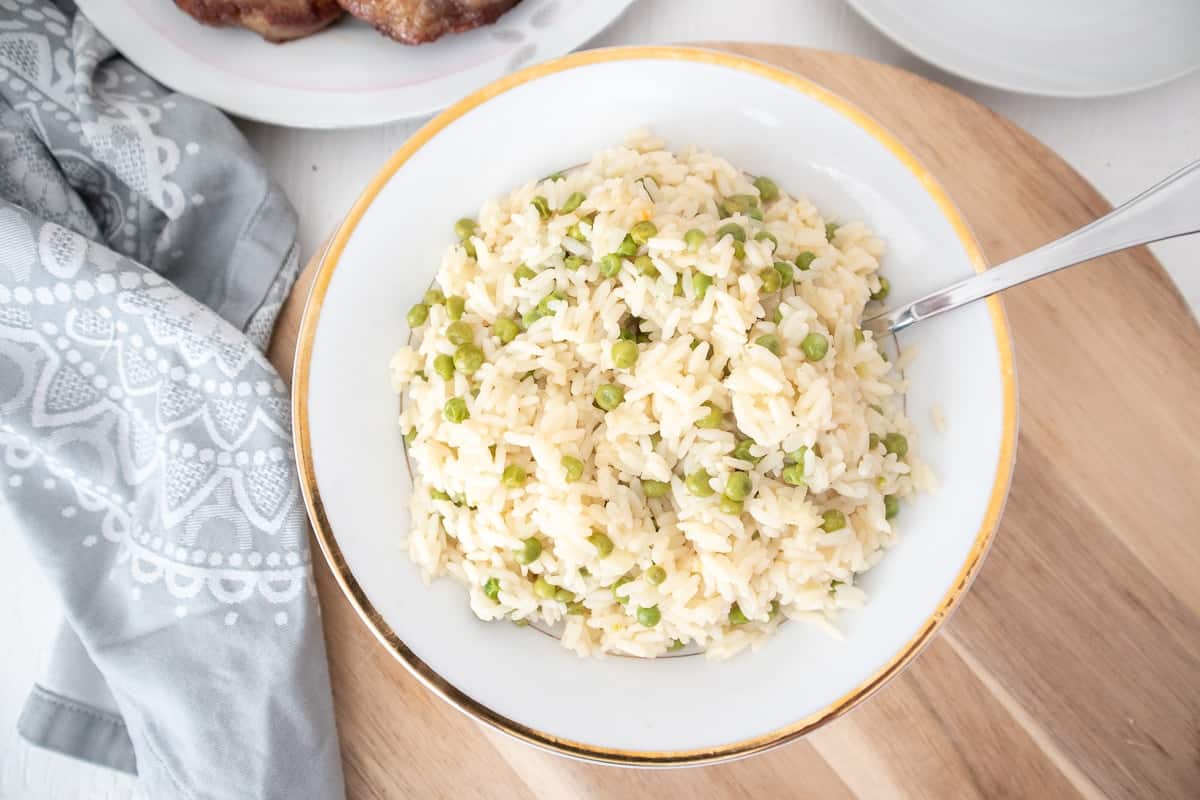 You can't go wrong with this classic rice and peas side dish (aka risi e bisi) recipe, prepared in 30 minutes or under making it a perfect meatloaf side dish idea.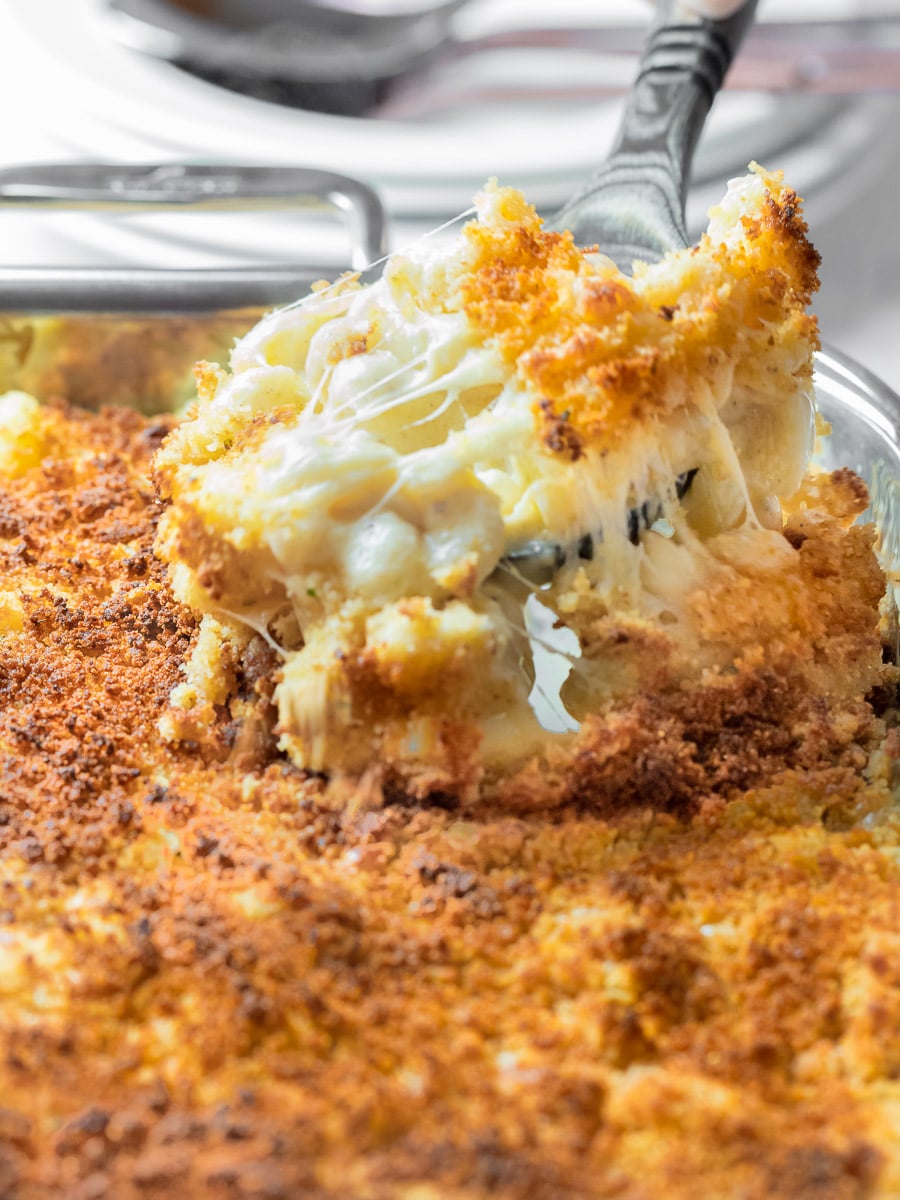 This baked mac and cheese is made with two kinds of cheeses and topped with a crunchy breadcrumb topping! It makes a great cheesy side to any meatloaf!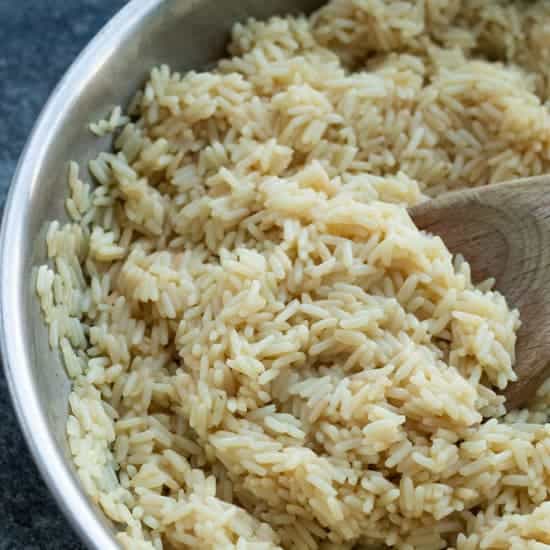 Just add 5 minutes and 2 ingredients to your regular rice cooking process, and have the best creamy rice ever. A delicious side for any protein – and absolutely gorgeous with meatloaf.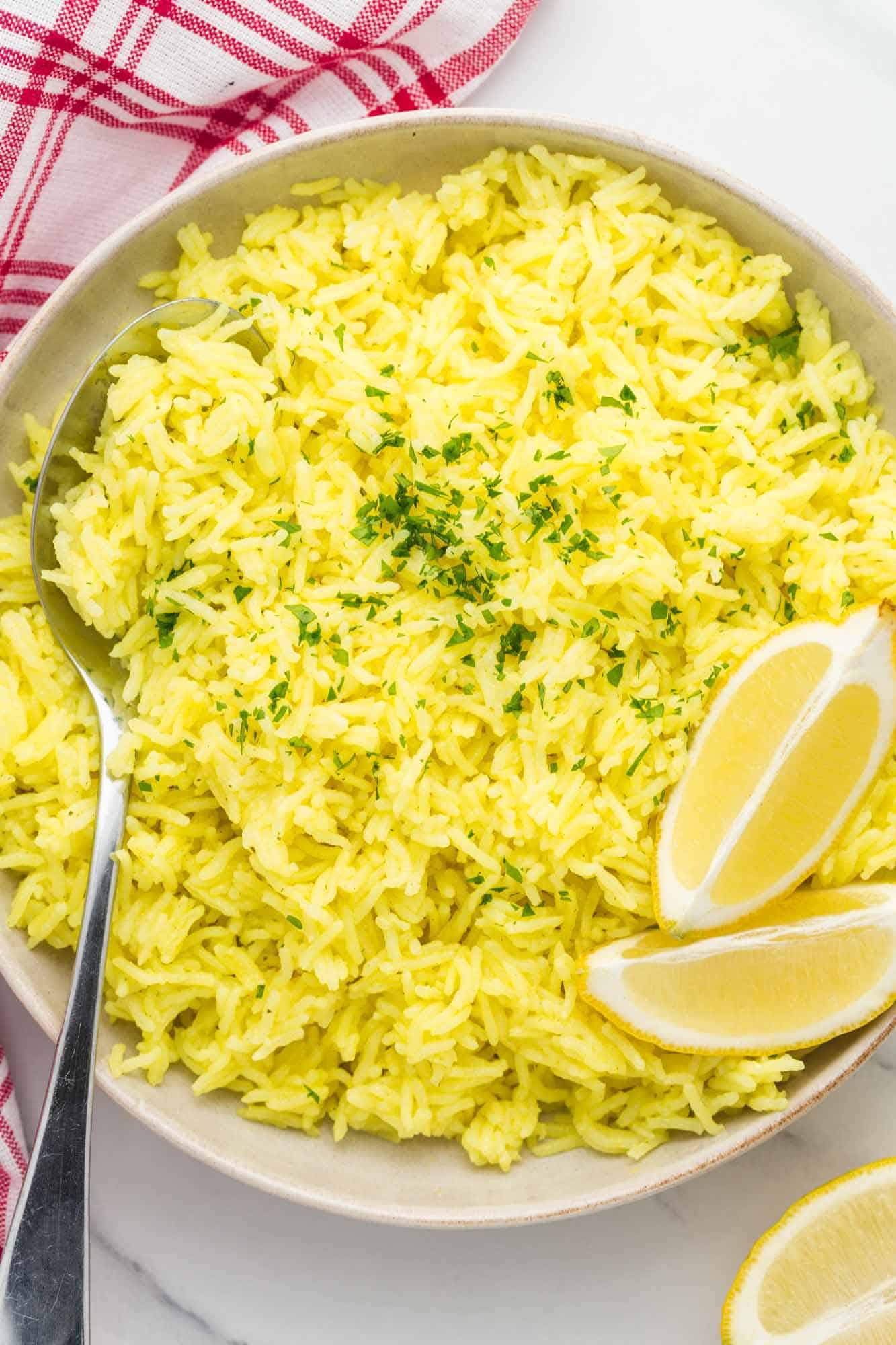 Lemon Rice is the perfect side dish for chicken, fish, or meat and it is so easy to make! This lemony yellow rice is delicious, made on the stovetop, and only requires 5 ingredients.
Salads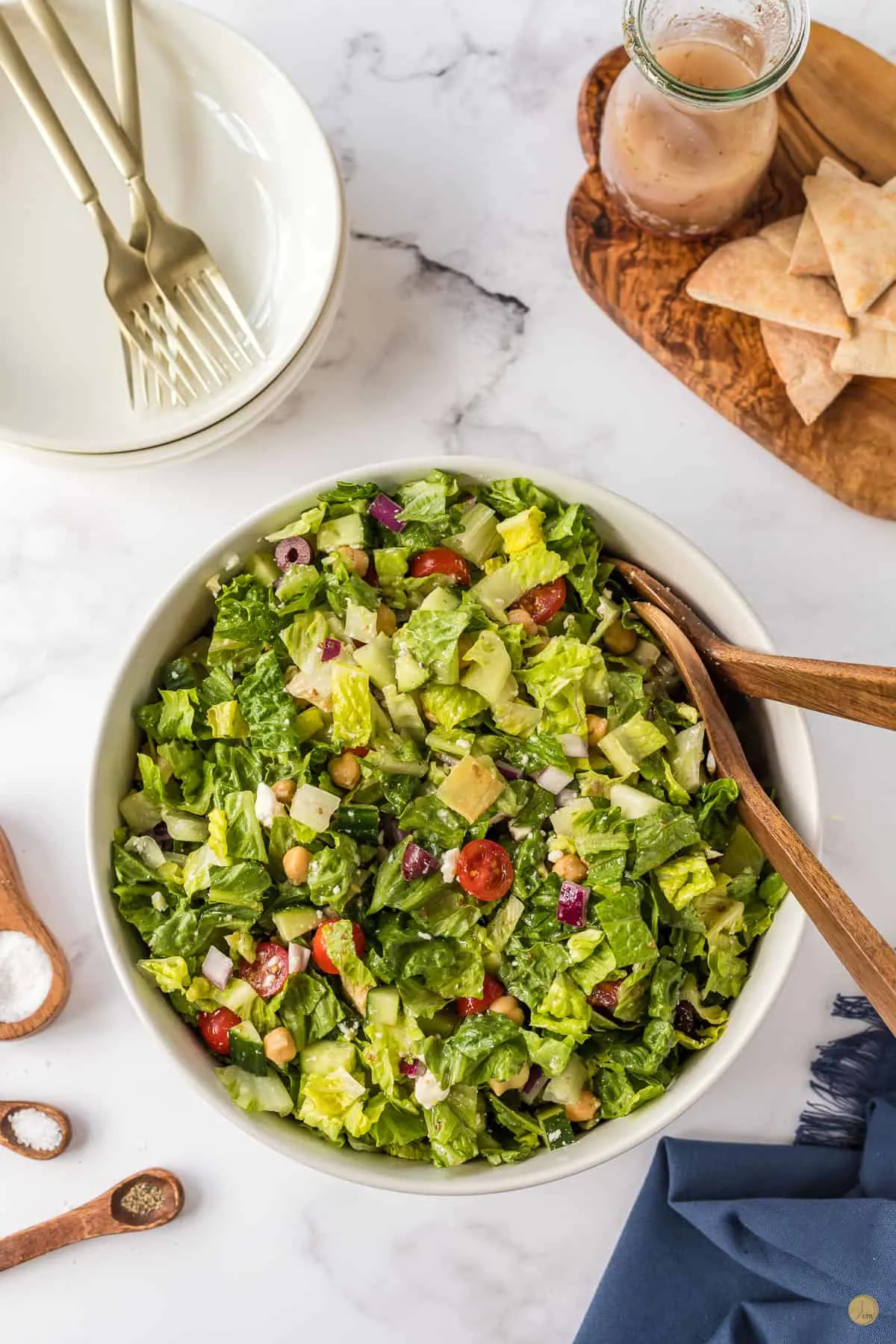 Chopped Greek Salad is bursting with fresh ingredients, crisp textures, and tons of Greek flavors. Dressed with a light Greek vinaigrette, you can serve it as a side dish or make it the star of the meal!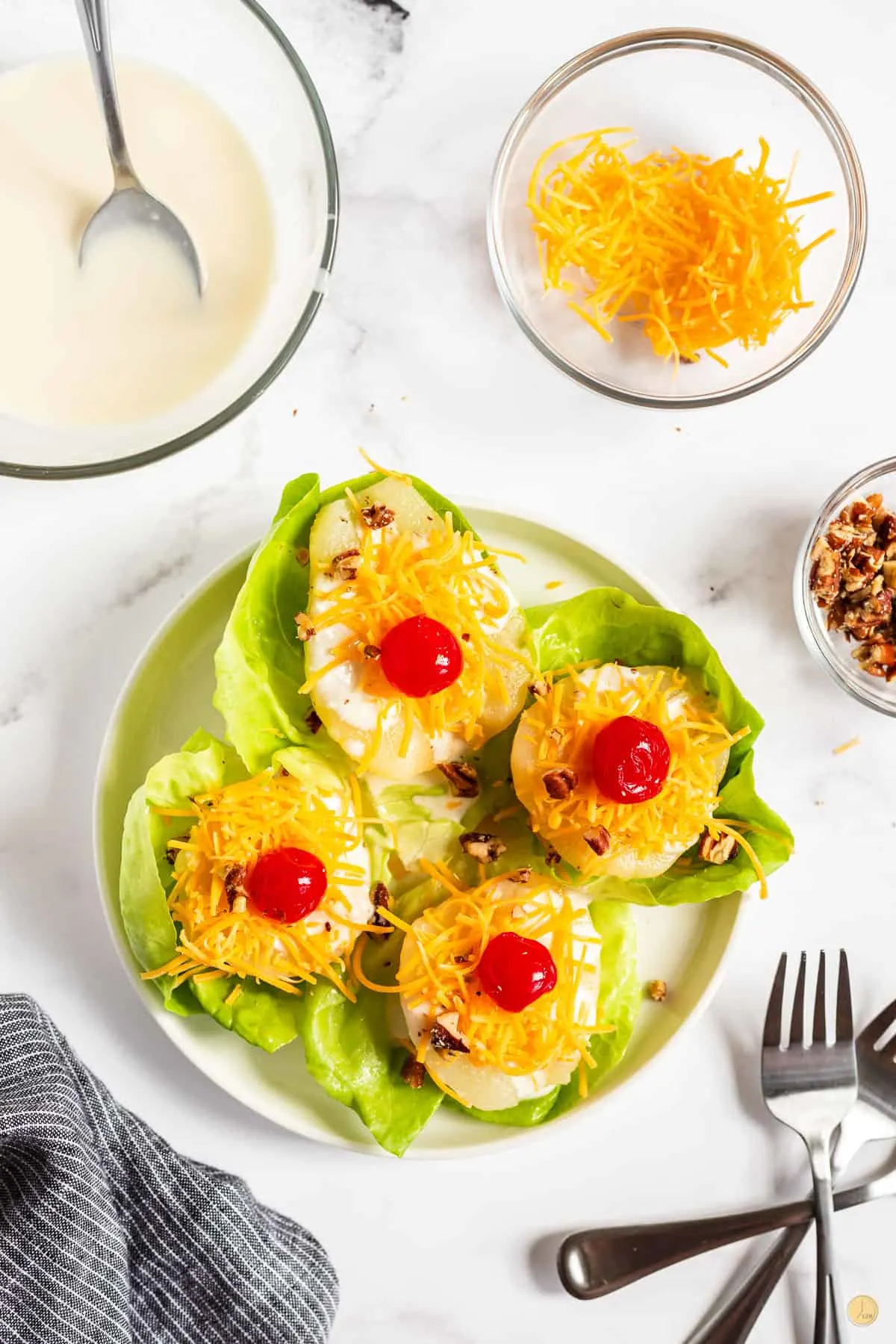 Southern Pear Salad is a vintage southern comfort food dish. Juicy canned pears topped with a light dressing, sharp cheddar cheese, and topped with a lightly-sweet maraschino cherry and crushed pecans for crunch.
This old-fashioned Southern favorite is the perfect appetizer or side for almost any meal.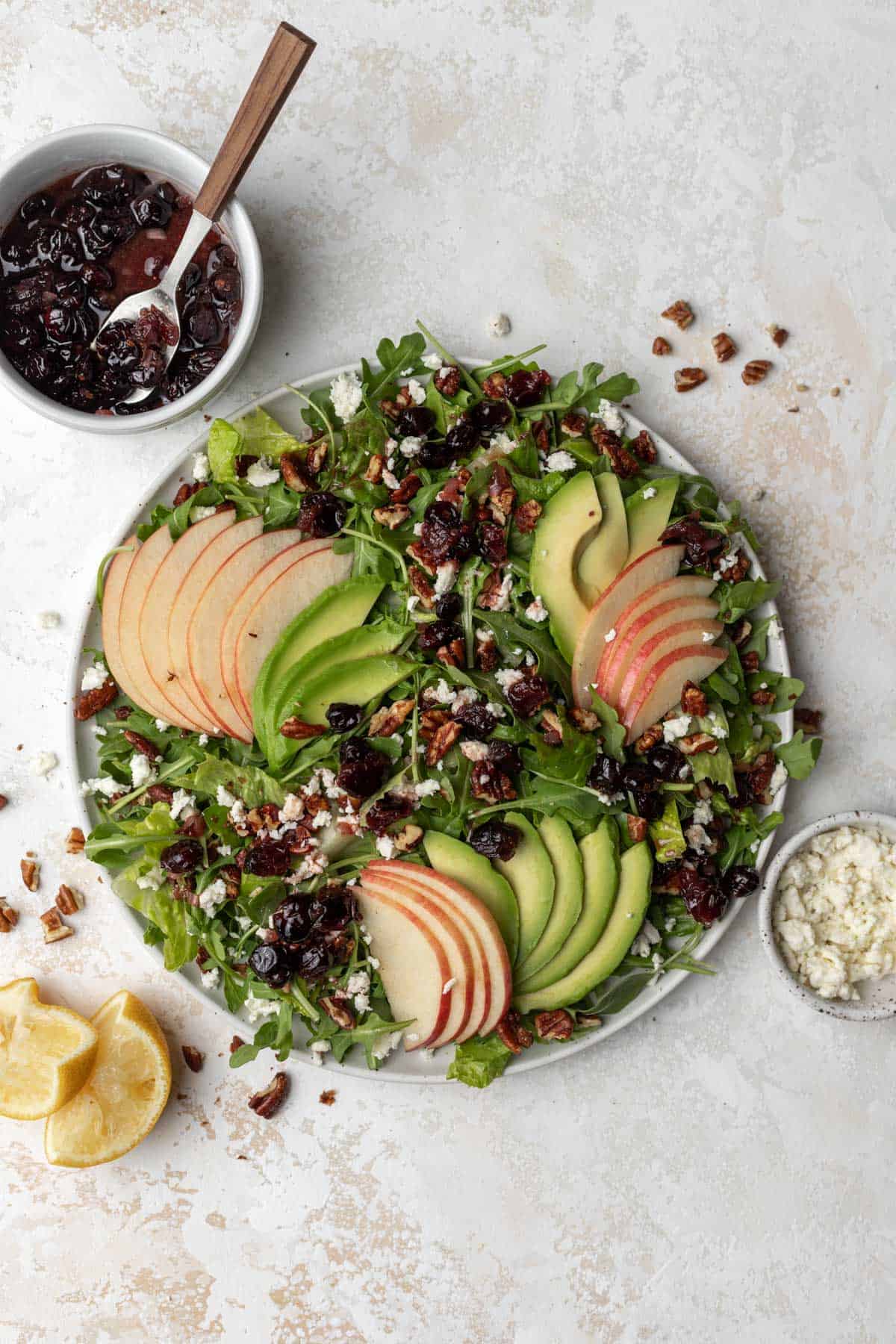 Made with a homemade cranberry vinaigrette, this apple arugula salad is packed full of flavor. Make it in under 30 minutes!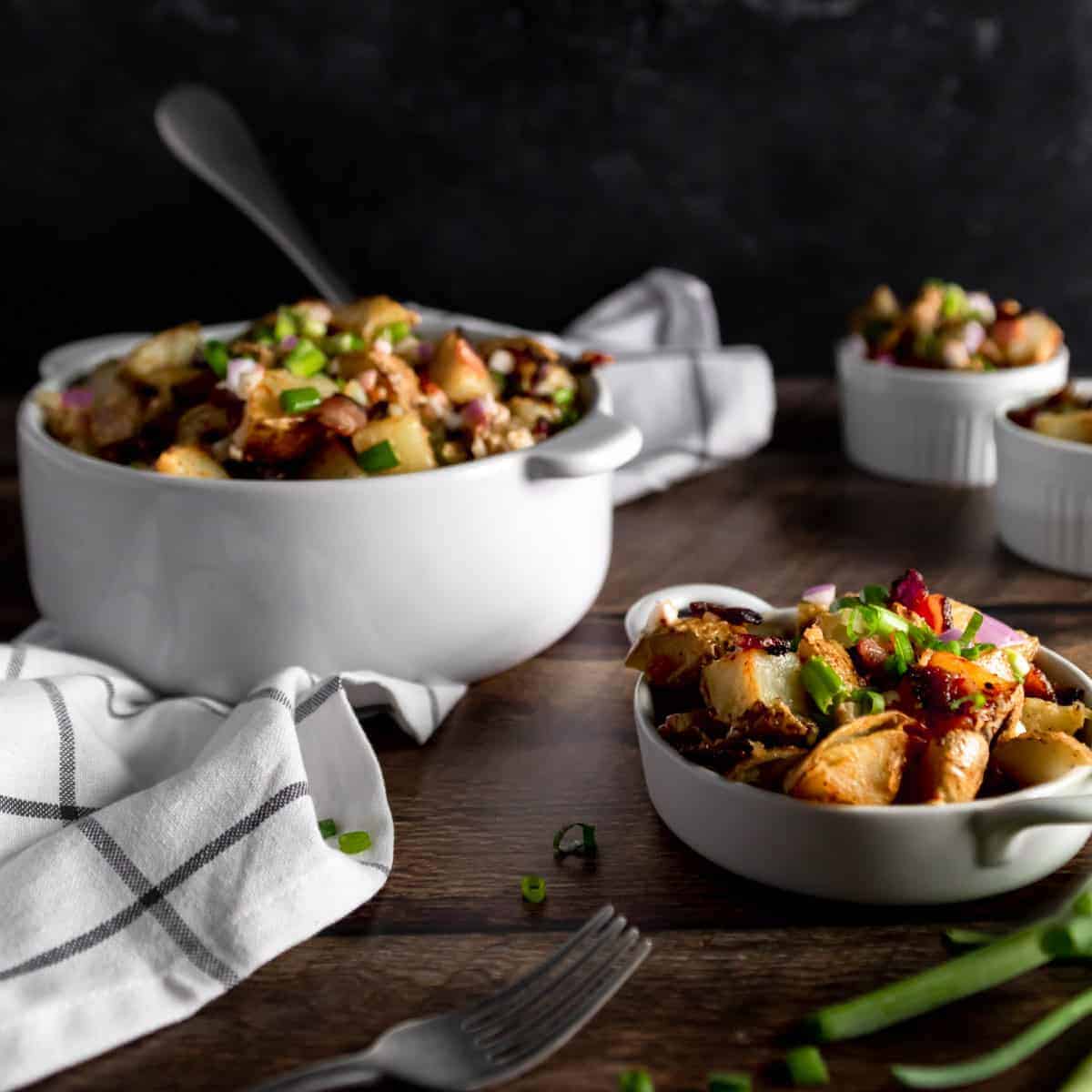 This Fried Potato Salad with bacon is the best side dish! This unique potato salad features baked russet potatoes that are diced, pan-fried in bacon fat and tossed with thick-cut bacon, a little red onion and scallion.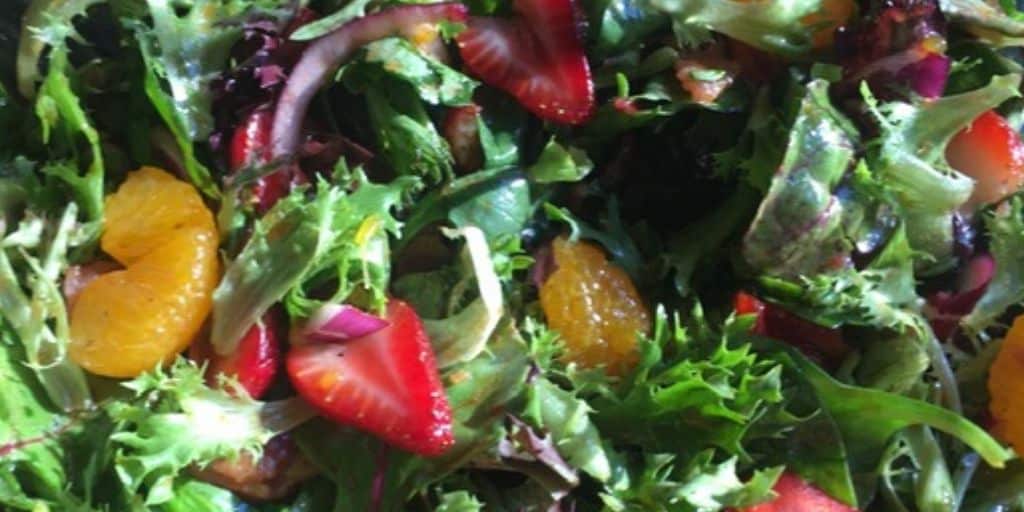 This berry mandarin tossed salad makes a great light side dish that complements meatloaf well.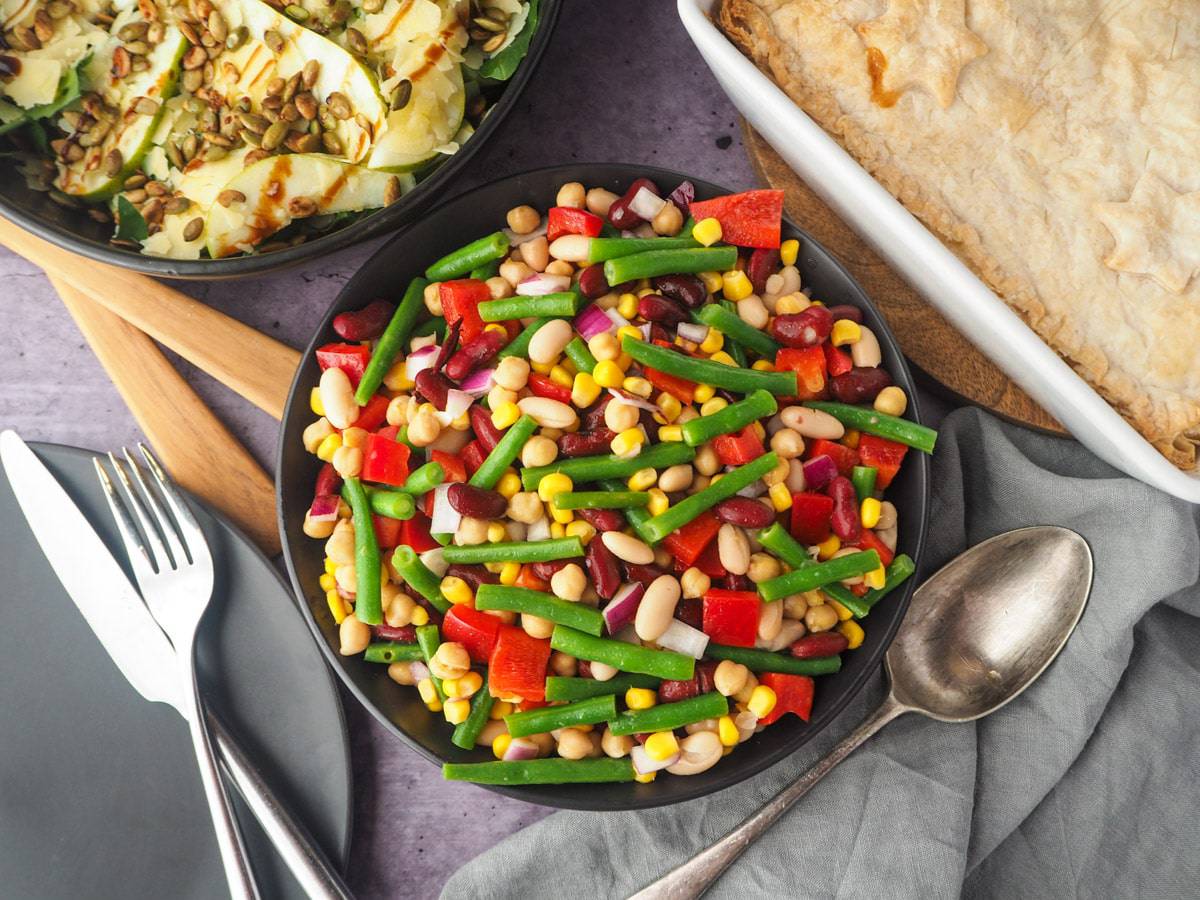 This quick and easy four bean salad is simple and delicious. With a tangy vinaigrette it's perfect for a bbq, bring a plate (pot luck) or a picnic. Tuck in!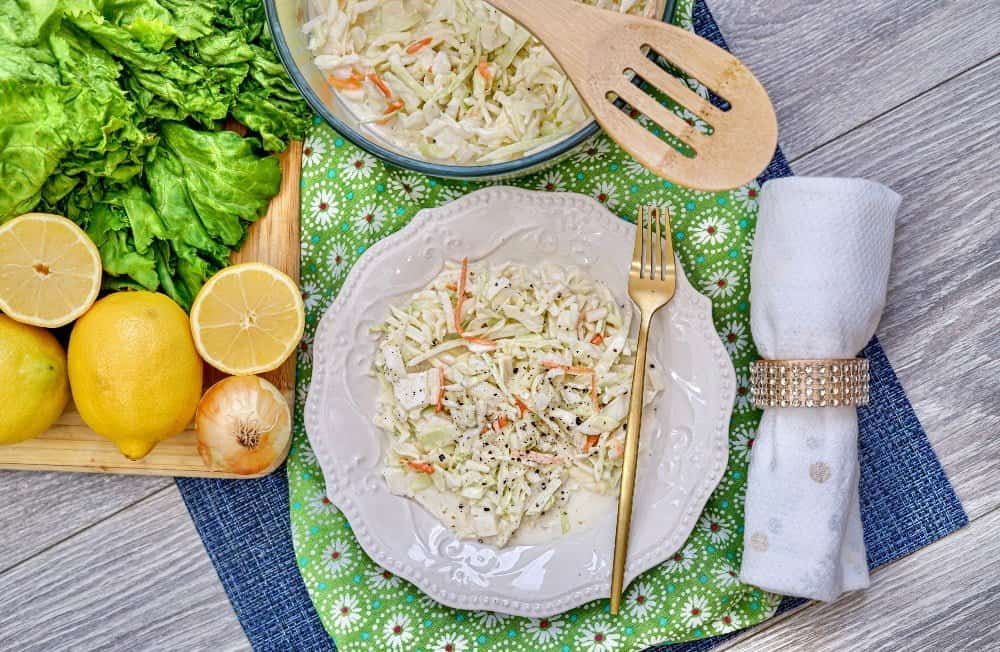 This KFC coleslaw recipe is very easy to make and a good side dish to whip up quickly if you are pressed for time; however, the list of ingredients may surprise you for such a simple-looking dish.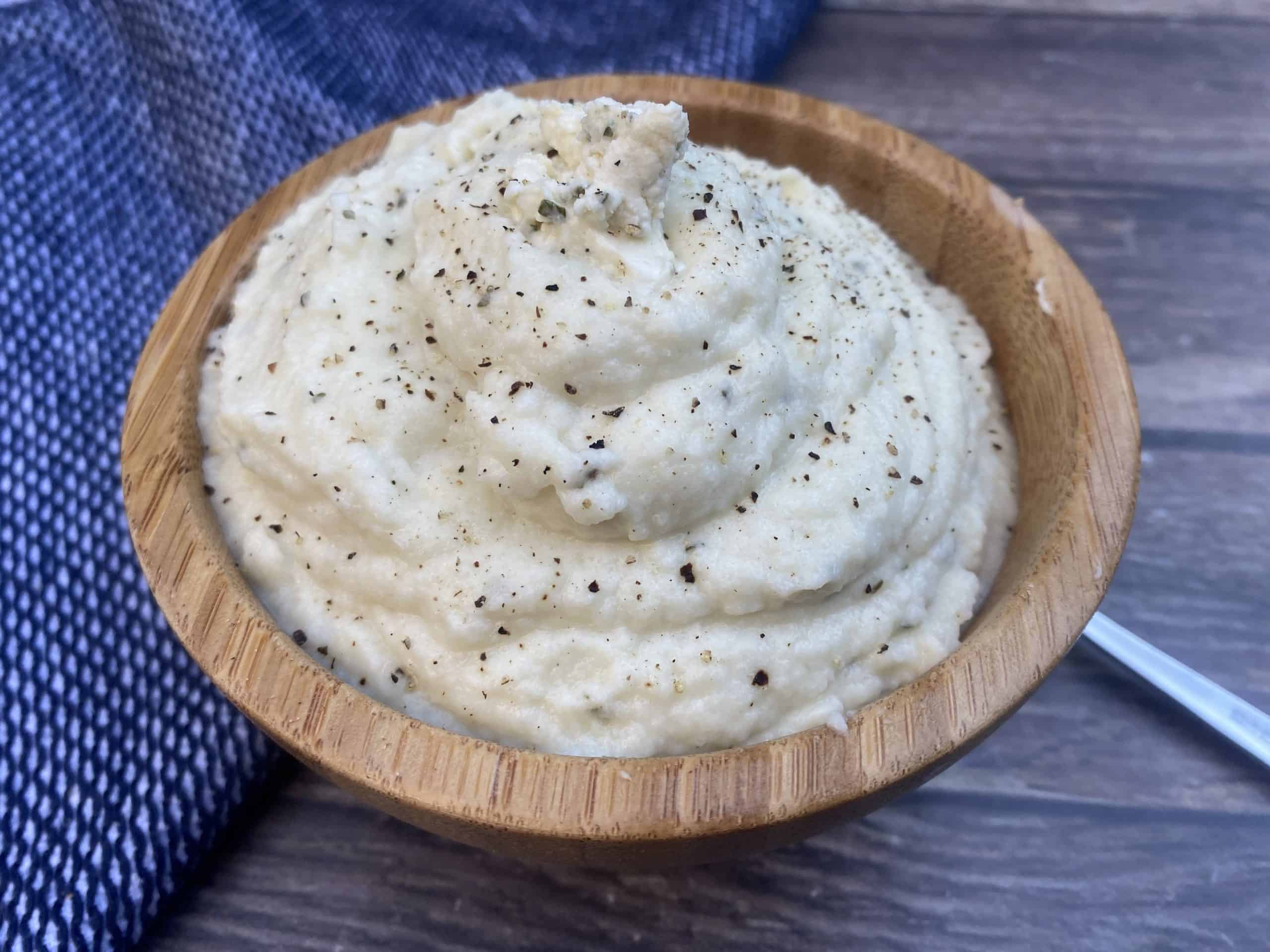 If you love Boursin cheese, then you'll love these low-carb and keto cauliflower mashed potatoes, which are deliciously creamy and full of flavor!
Fun Toppings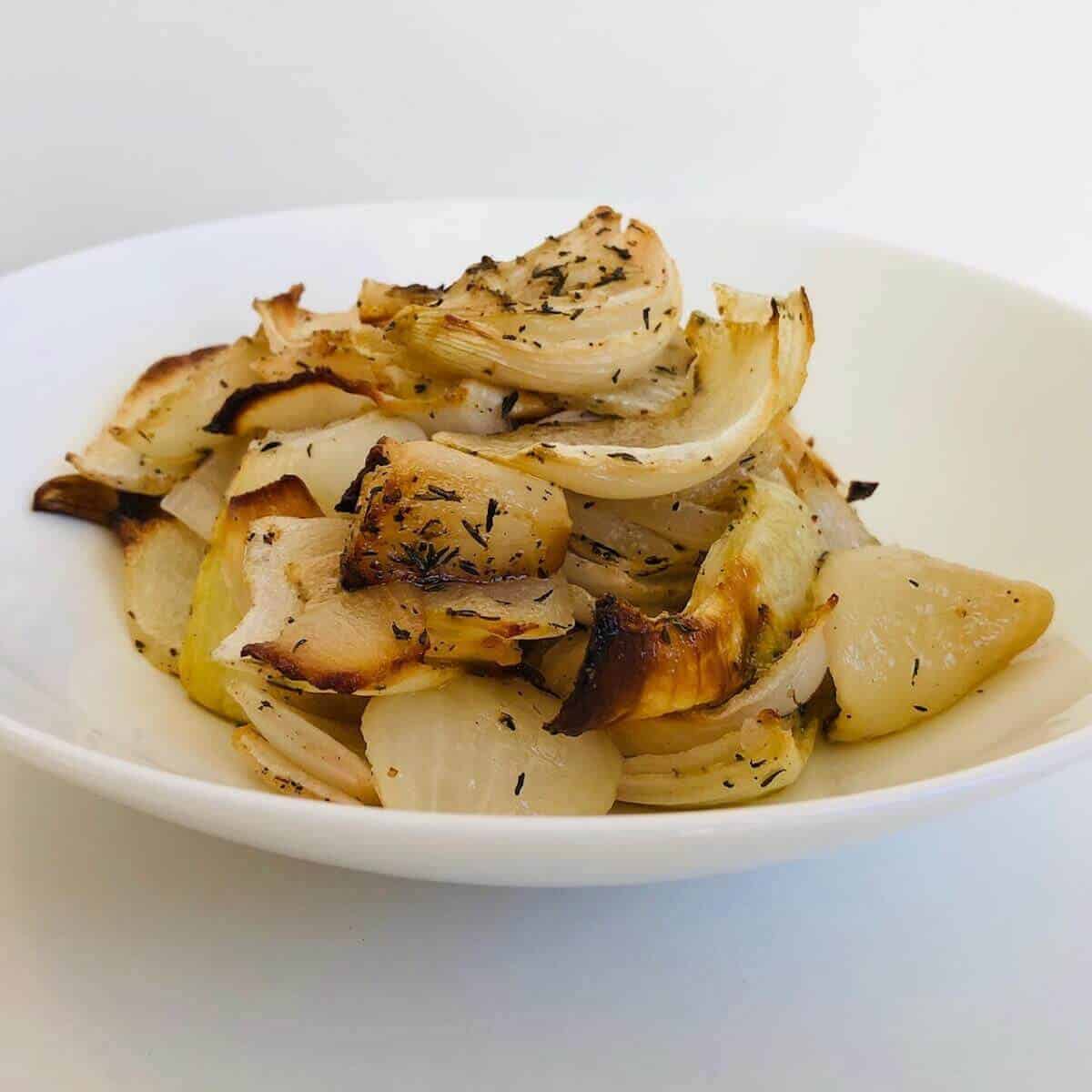 These slow roasted onions are easy to make and loaded with flavor.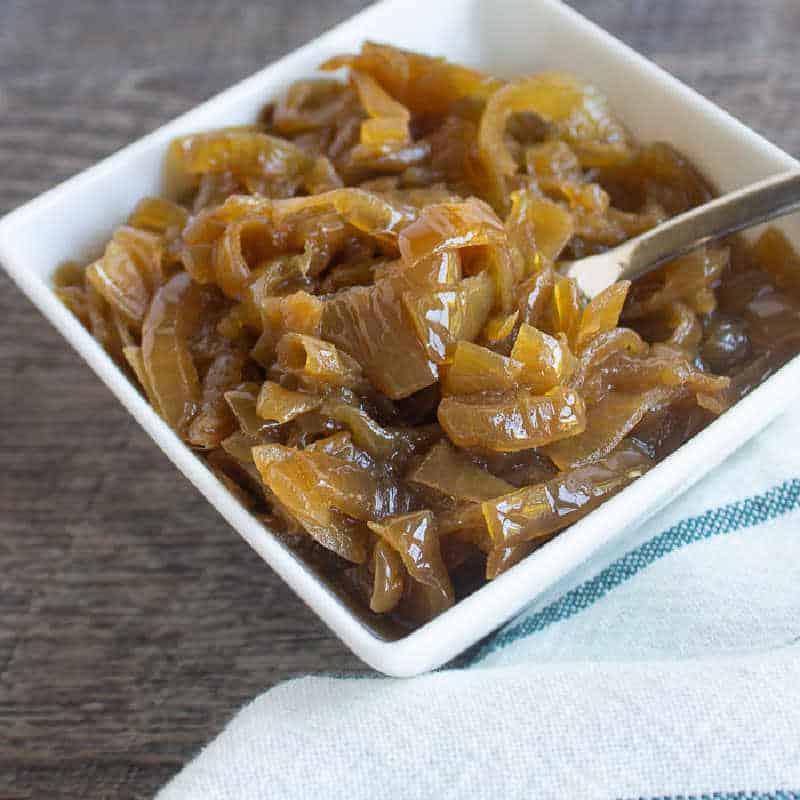 Slow Cooker Caramelized Onions are a great way to add flavor and texture to a ton of dishes. Buttery, sweet, and delicious, they are easy to make and store for later!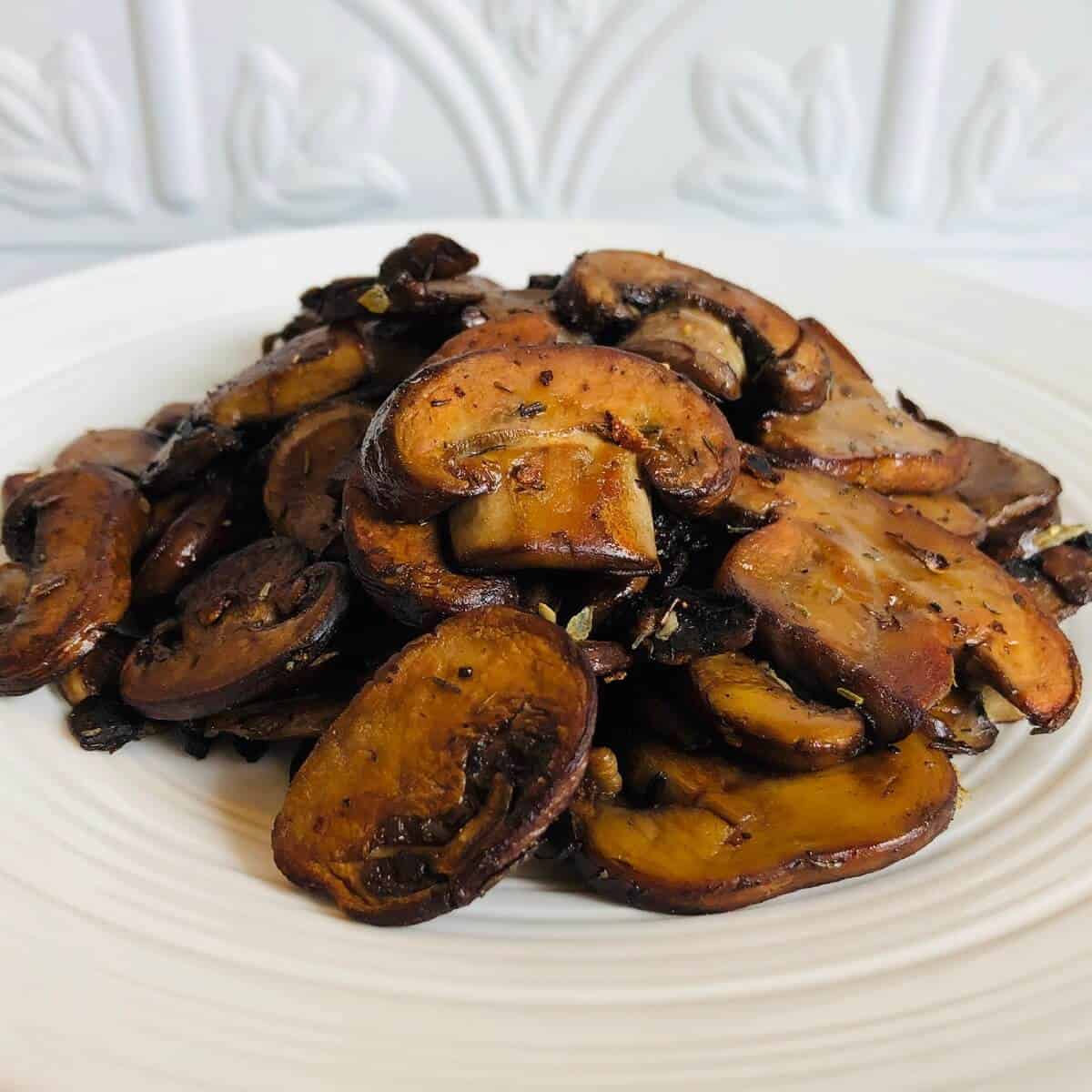 These caramelized mushrooms are crisped to golden brown perfection and have a satisfying, meaty texture.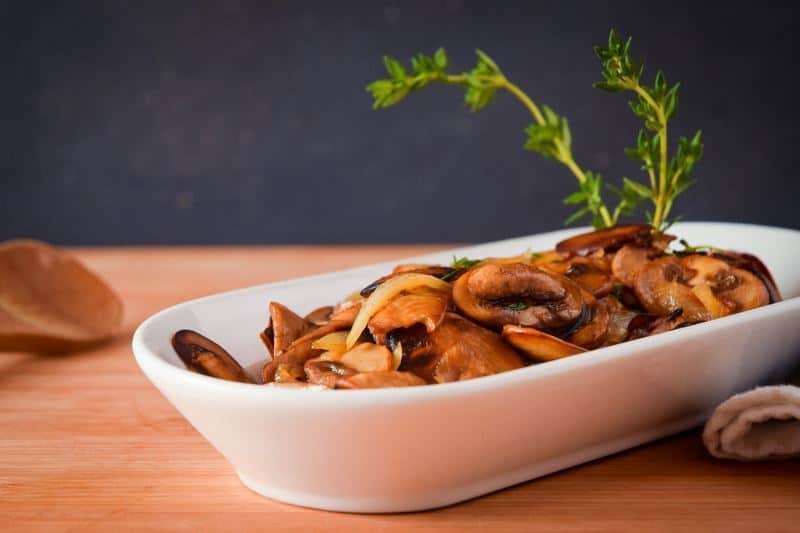 These mushrooms are sautéed in butter and herbs. They can be topped over a meatloaf to enhance the dish.
Looking for more leftover worthy dishes? Follow LTB on Pinterest and pin to a board!
Miscellaneous Side Dishes You Will Love!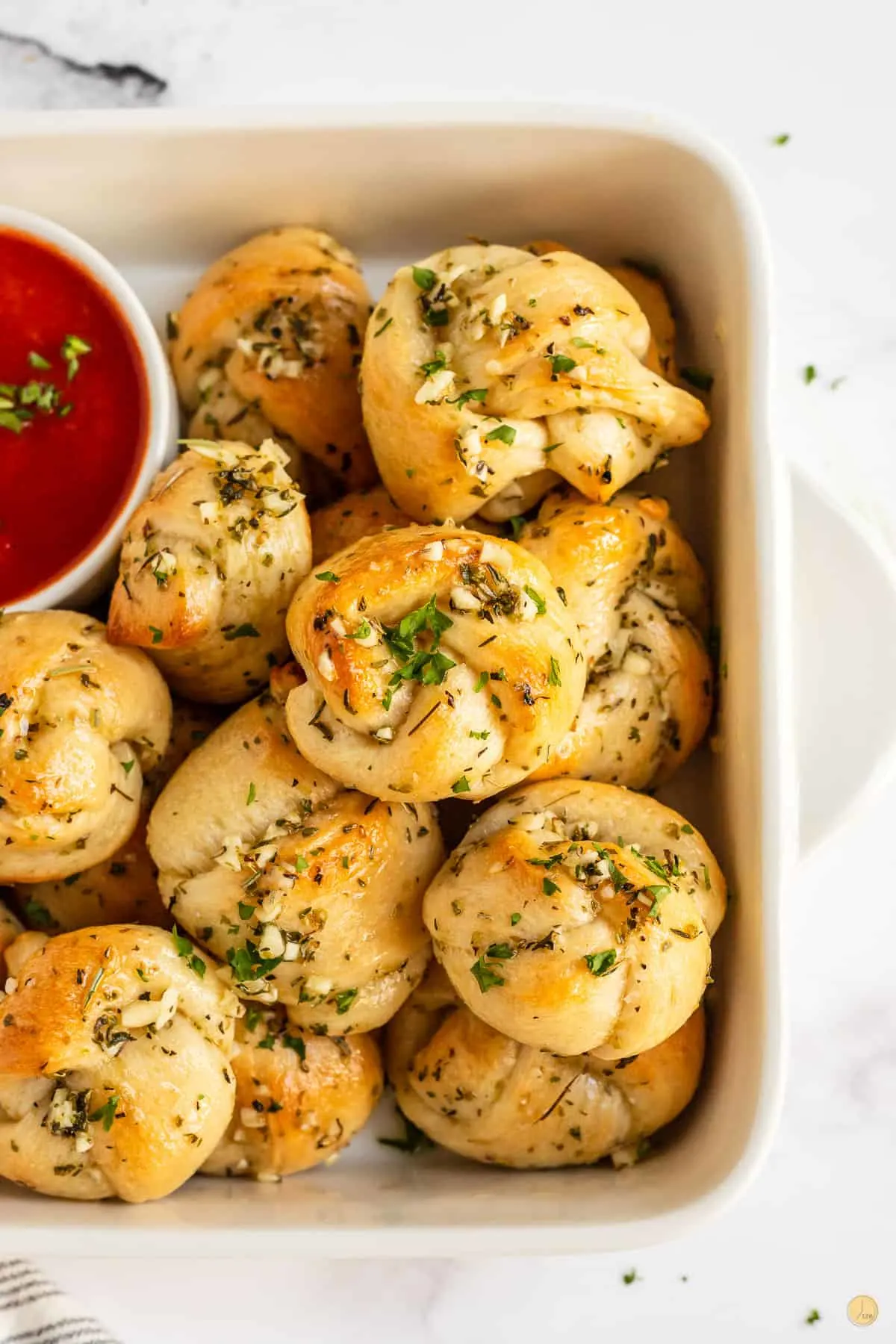 These homemade garlic knots are extra tender and fluffy, and topped with a flavorful garlic herb mixture. Made with just 4 ingredients and ready in 15 minutes, these are the perfect appetizer or side to almost any main dish!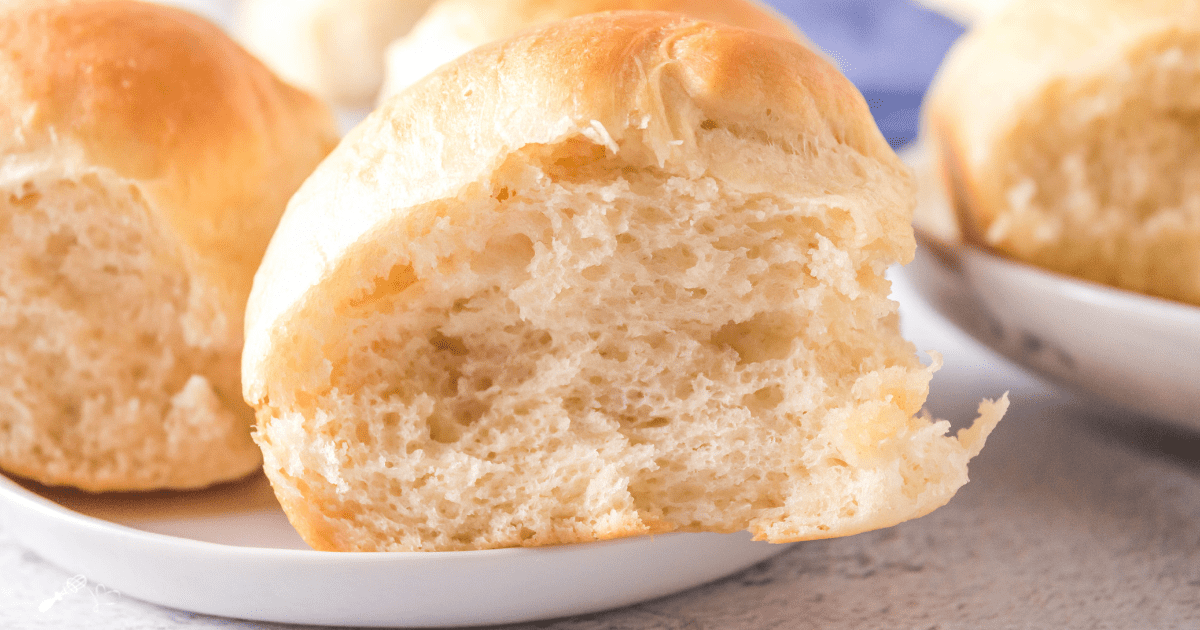 This homemade dinner rolls recipe will be your most requested dish for holidays, birthdays, home from college on break days, and more. It's a good thing the recipe is easy and fast!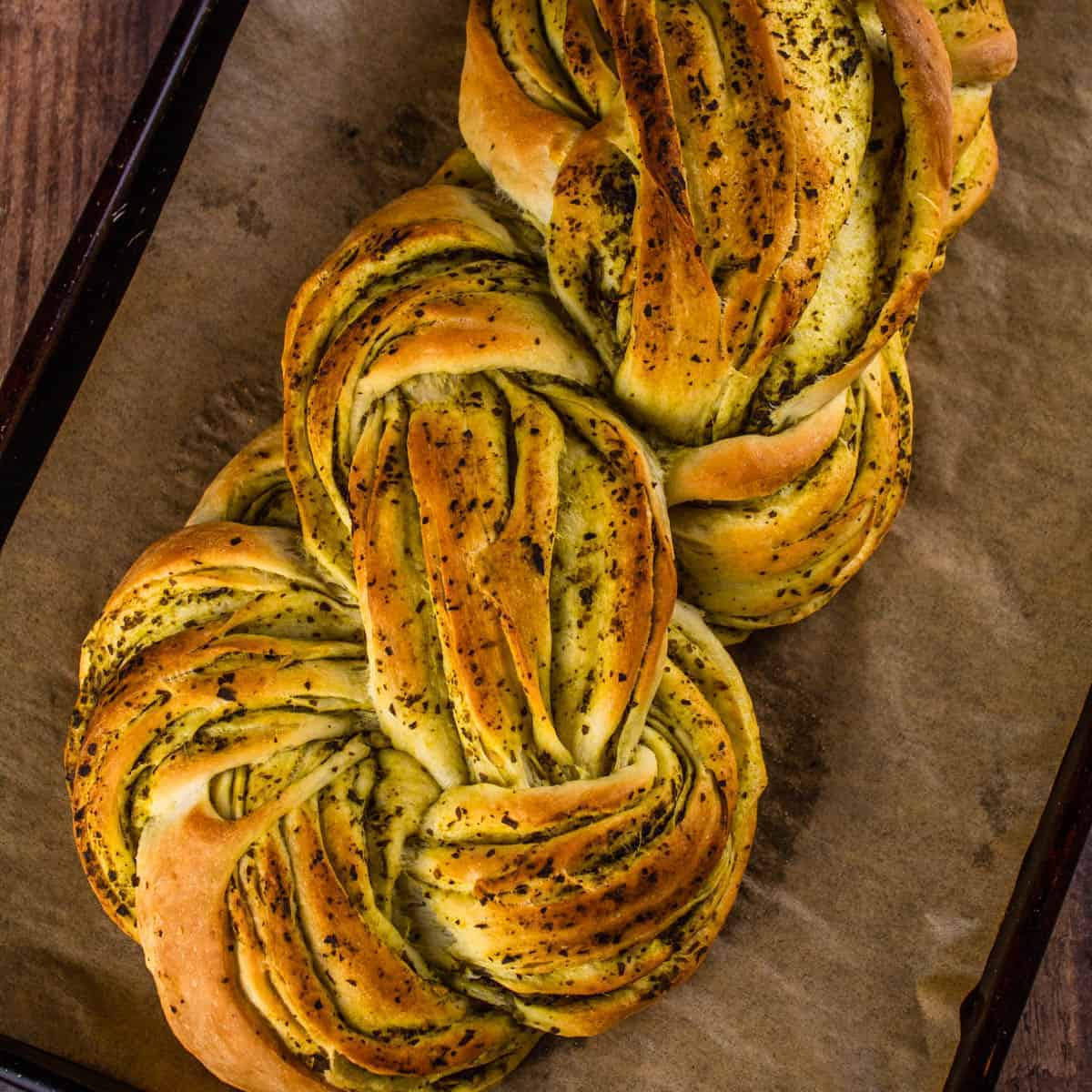 This Italian pesto bread is an easy braided bread recipe that is perfect for any occasion. Light and fluffy homemade Italian bread is braided with bright green basil pesto for not only a beautiful presentation, but delicious flavor.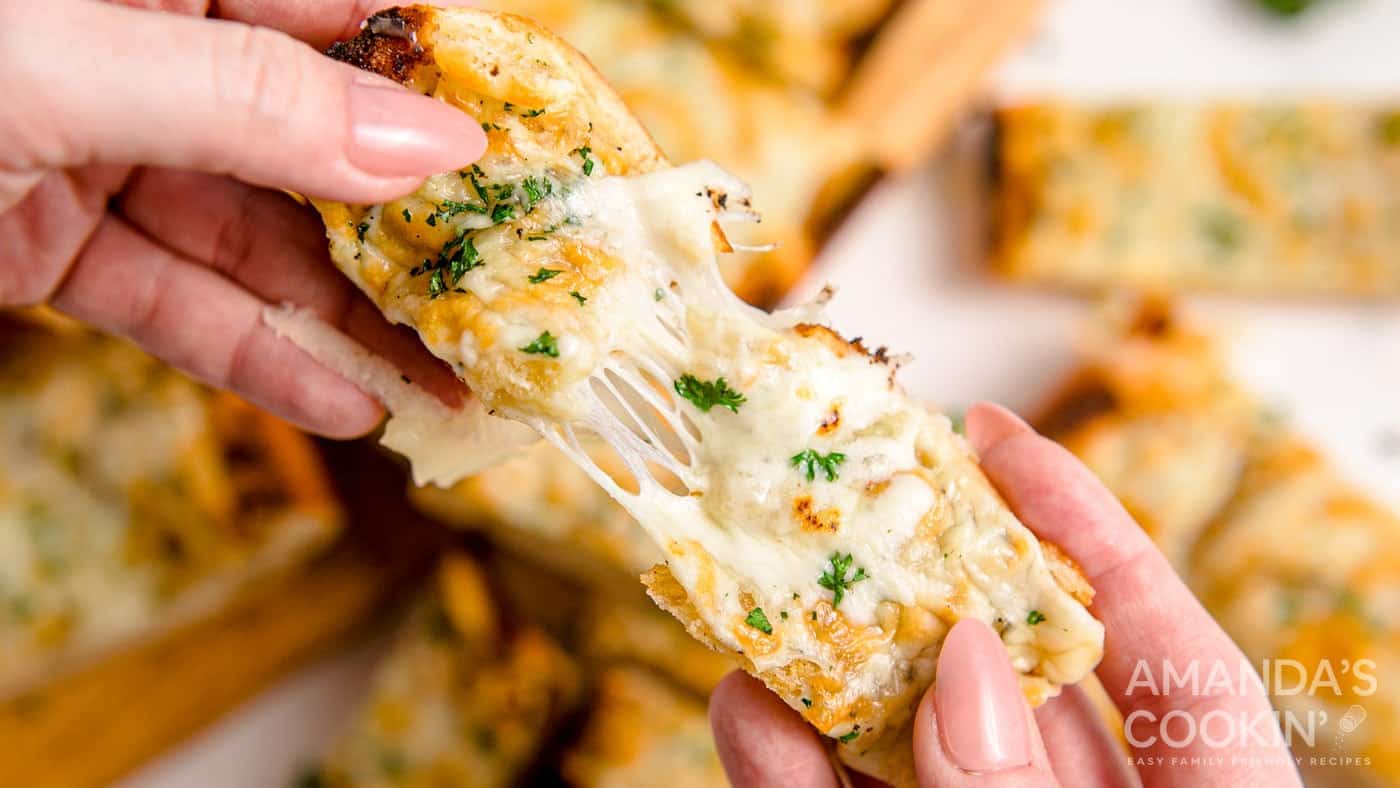 This delicious garlic bread starts with a french bread base that's spread with seasoned butter and topped with mozzarella cheese for that perfect cheesy pull!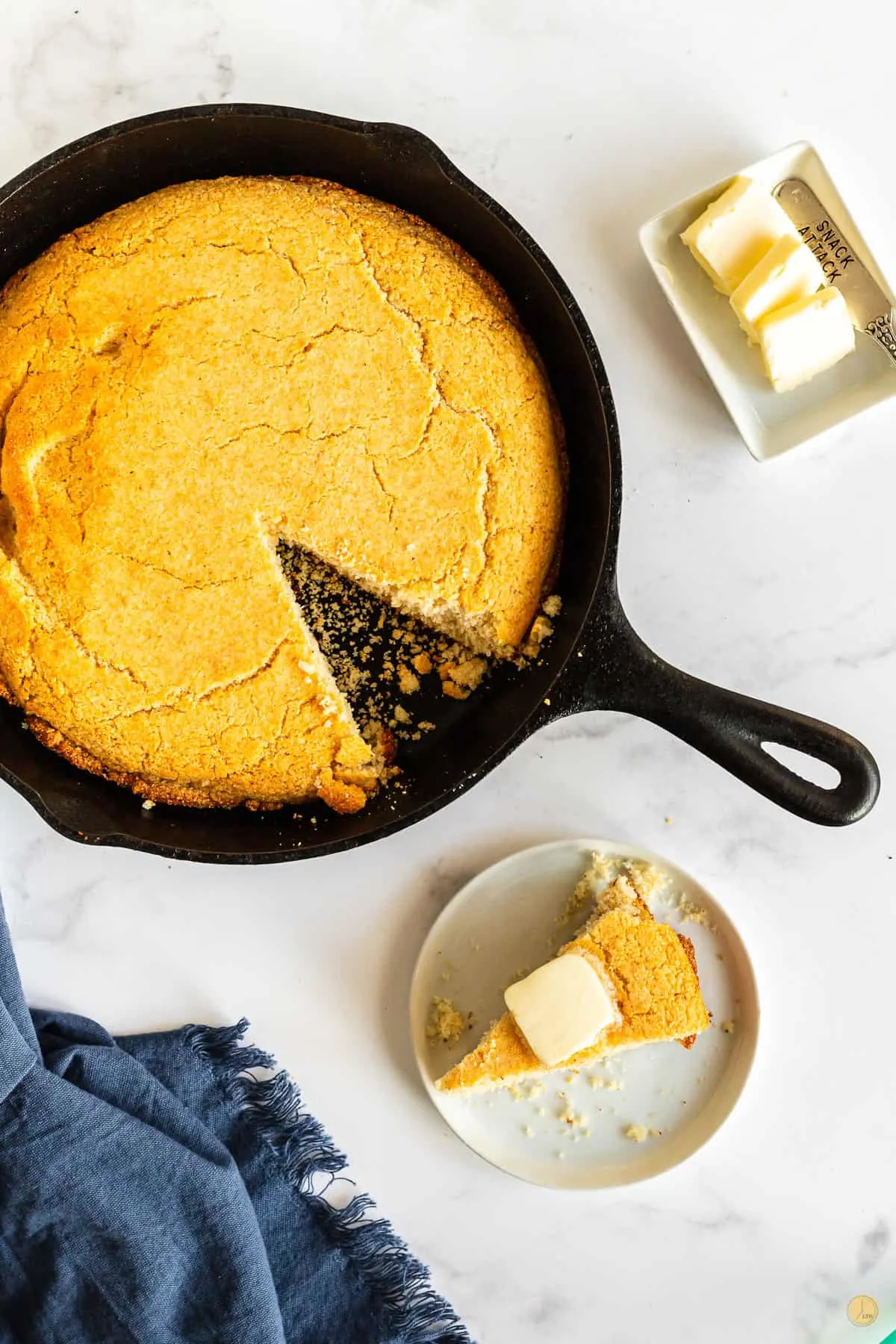 This Cast Iron Skillet Cornbread is a southern staple. Soft and tender center with the coveted crispy golden edges, this recipes requires only 4 ingredients and can be whipped up in 5 minutes!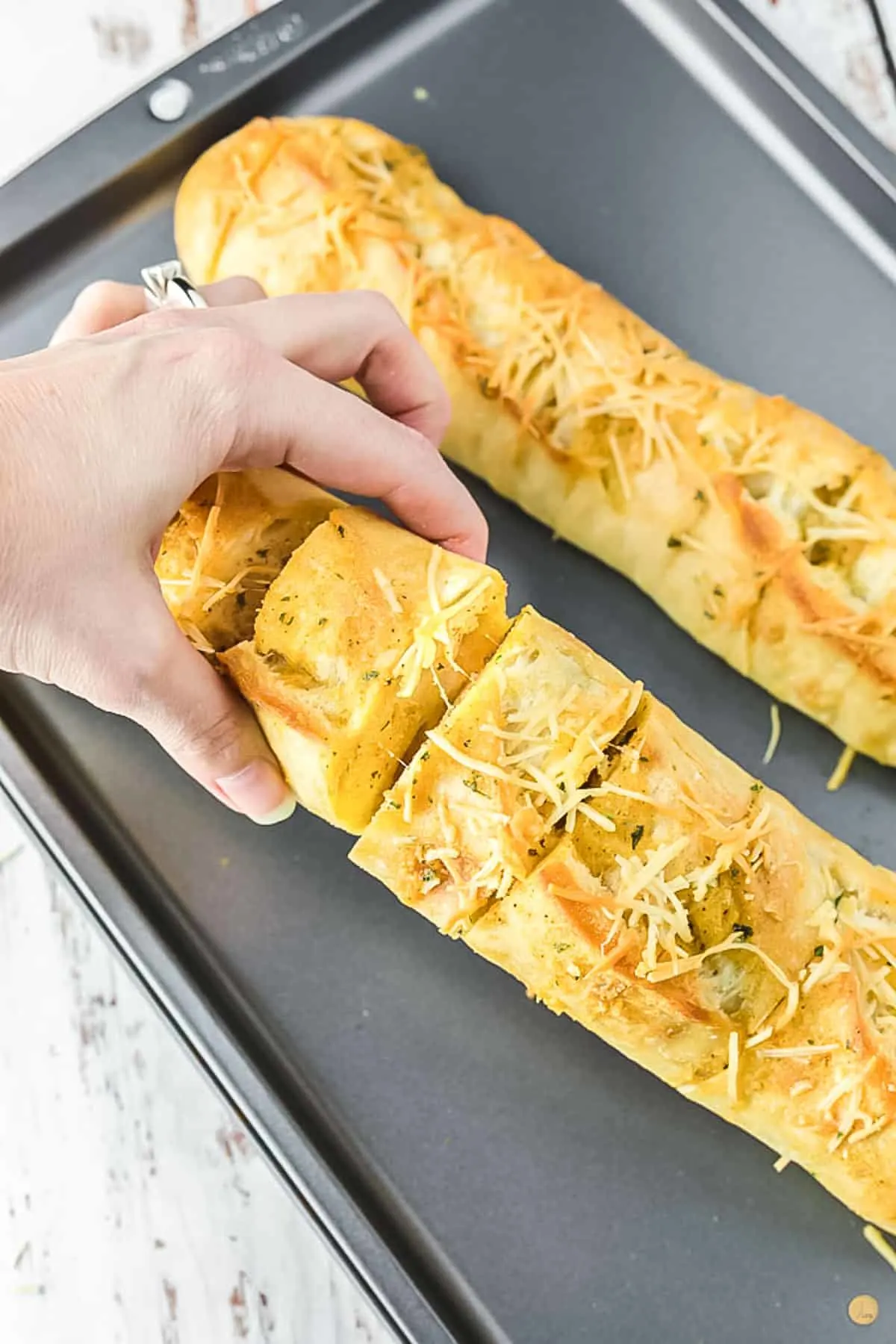 Cajun Garlic Cheesy Bread is a loaf of crusty French bread, slathered in cajun butter, and baked until a crispy golden brown! Perfect on its own, it's also great partnered with a variety of dishes.
If you love this recipe as much as I do, please write a five-star review in the comment section below (or on Pinterest with the "tried it" button – you can now add pictures into reviews, too!), and be sure to help me share on facebook!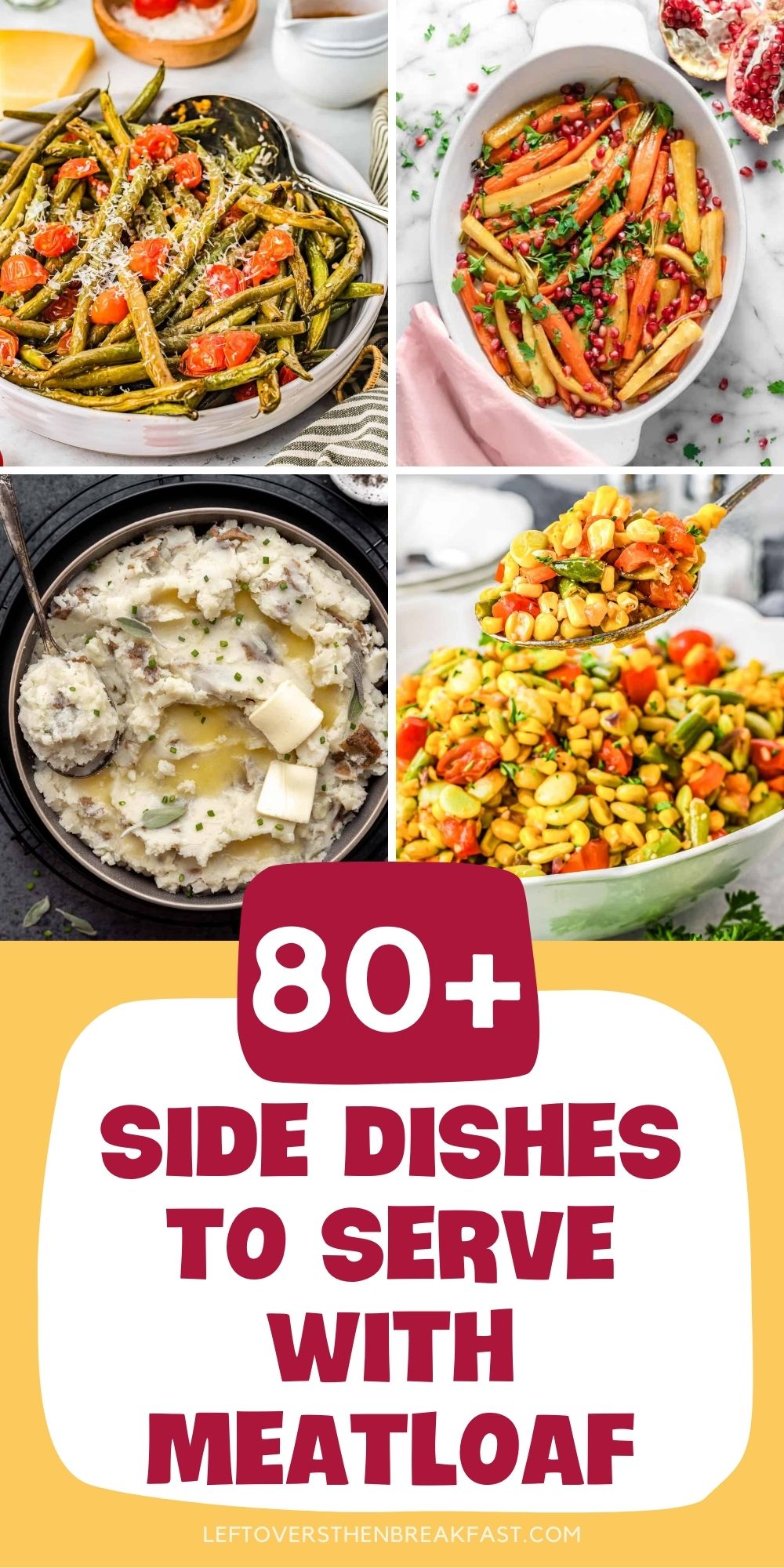 Main Courses These Sides Work Great With Too
Now you have the side dishes, but you want serve something besides just meatloaf?
LeftoversThenBreakfast.com. Content and photographs are copyright protected. Sharing of this recipe is both encourages and appreciated. Copying and/or pasting full recipes to any social media is strictly prohibited.