Whether you're celebrating Memorial Day, Labor Day, or Independence Day, there are plenty of reasons to serve Red White & Blue desserts!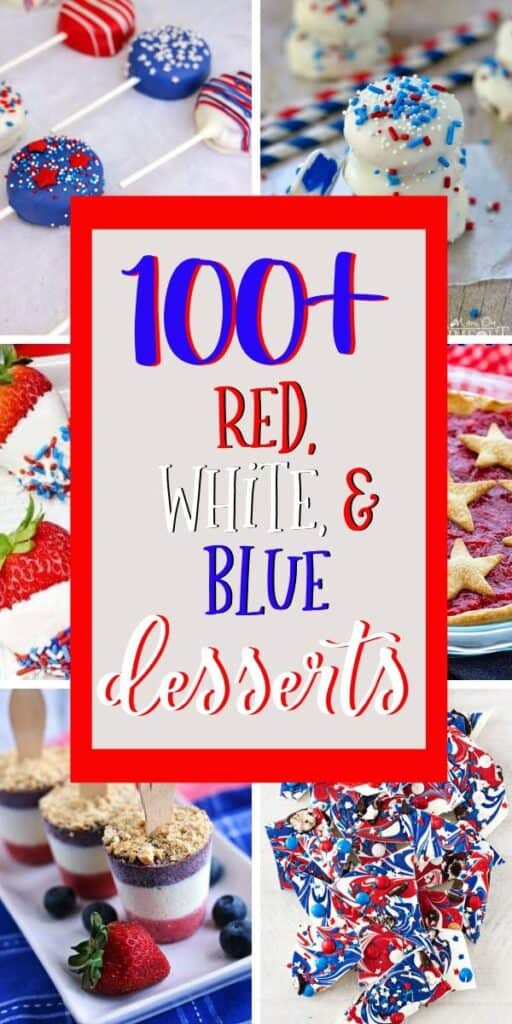 If you'd rather skip my essential cooking tips and tricks and get straight to this delicious recipe – simply scroll to the bottom of the page where you can find the printable recipe card.
With so many ingredients featuring the colors of the American flag, it's easy to create a coordinating menu for a USA-themed party.
Many of those ingredients are also healthy, giving you plenty of options for guilt-free snacking on the holidays.
This post may contain affiliate links. As an Amazon Associate, I earn from qualifying purchases. Read my disclosure policy here.
MORE FAVORITE RECIPES
Red, White, and Blue Desserts
These desserts proudly display their red, white, and blue ingredients, making them great options for patriotic parties. While they may not directly showcase the flag, it's easy to see how they belong on a Fourth of July party table!