When the weather turns chilly and we start putting pumpkins on the porch, I love to cuddle up in a soft sweater with a bowl of soup. These Crockpot Soups are the perfect remedy for the cold winds of fall.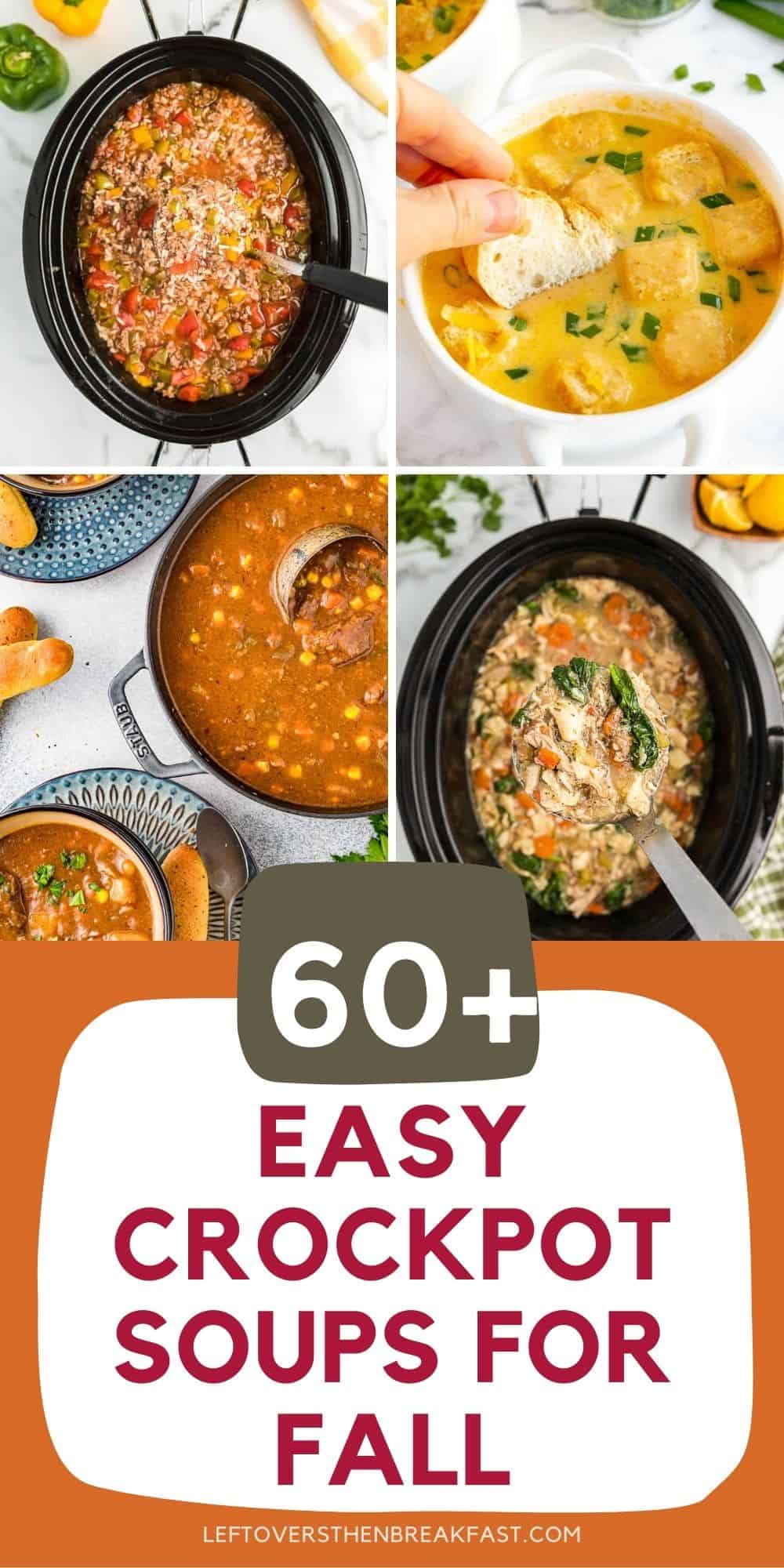 60 Delicious CrockPot Soup Recipes For Fall
I could eat soup for every meal, every day of the year! They are filling, comforting, and super easy to make.
Whether you are throwing together a special family recipe, or using up leftovers in the fridge so nothing goes to waste, a soup is the perfect meal.
Not only are they easy, but when you are using a crockpot or slow cooker, it's a dream.
These dump and go recipes will give you a stress free dinner when you come home from work. Let all the stress of the day fade away when you walk in the door and smell the aroma of a hearty soup simmering away.
Fall is the best time of year and it's made even better with a warm bowl of soup!
Meaty Crockpot Soups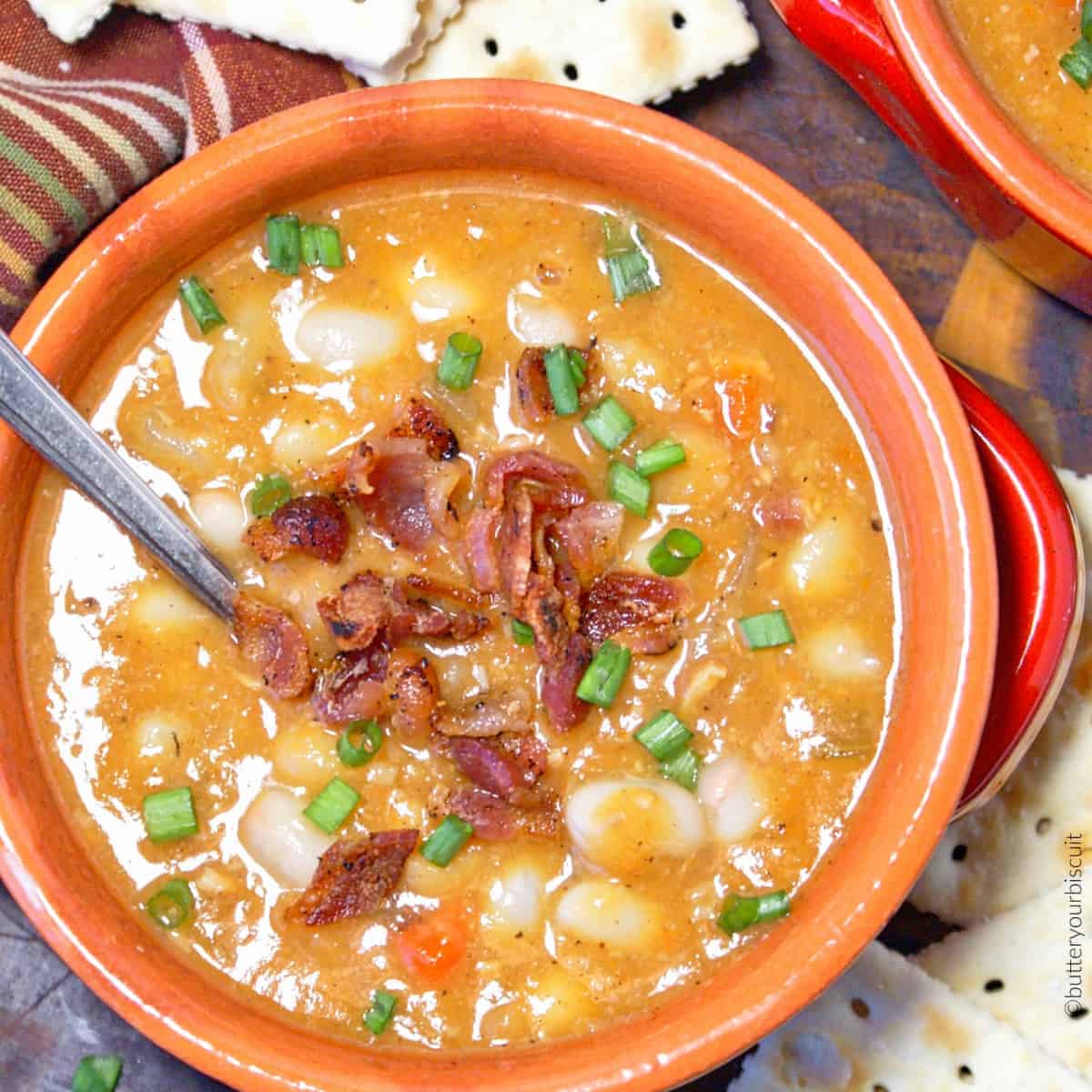 Bean and Bacon Soup is hearty and filling, the perfect soup for a chilly fall night! Loaded with beans and veggies and the flavor of smoky bacon.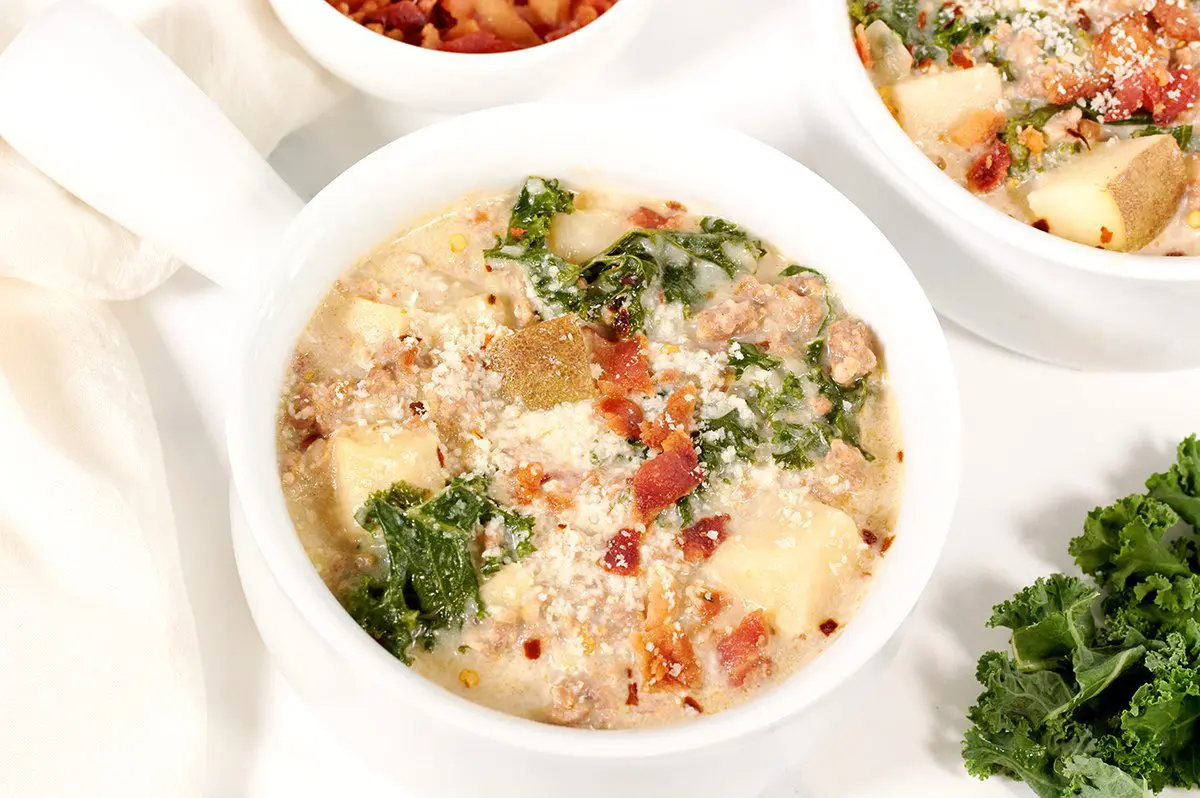 Make your favorite copycat soup recipe at home! This Zuppa Toscana soup is loaded with sausage, bacon, potatoes, kale and cream.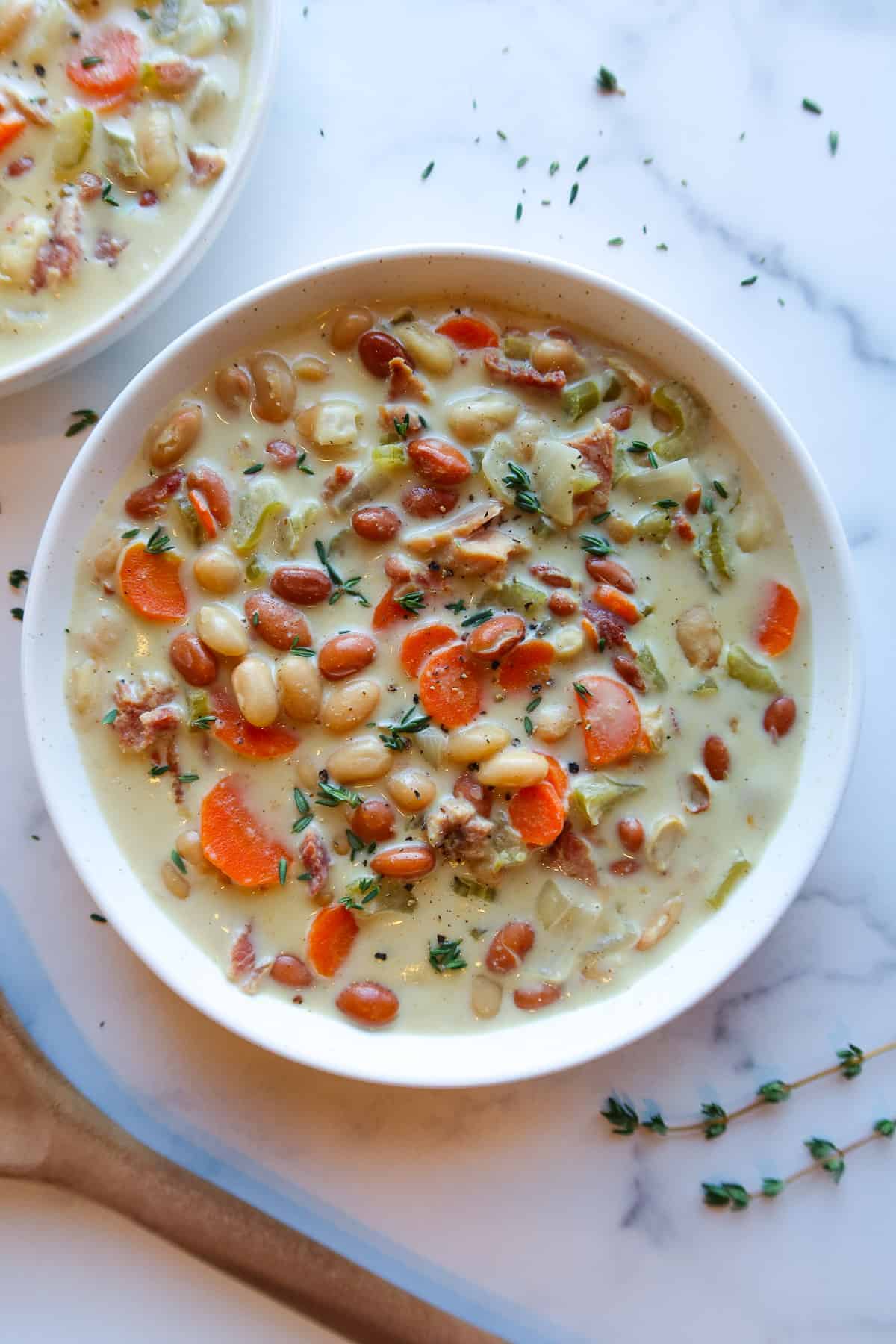 This cozy soup features diced ham, mirepoix veggies, pinto and great northern beans in a creamy, savory broth! Take everything to the next level with some fresh, chopped thyme leaves sprinkled on top.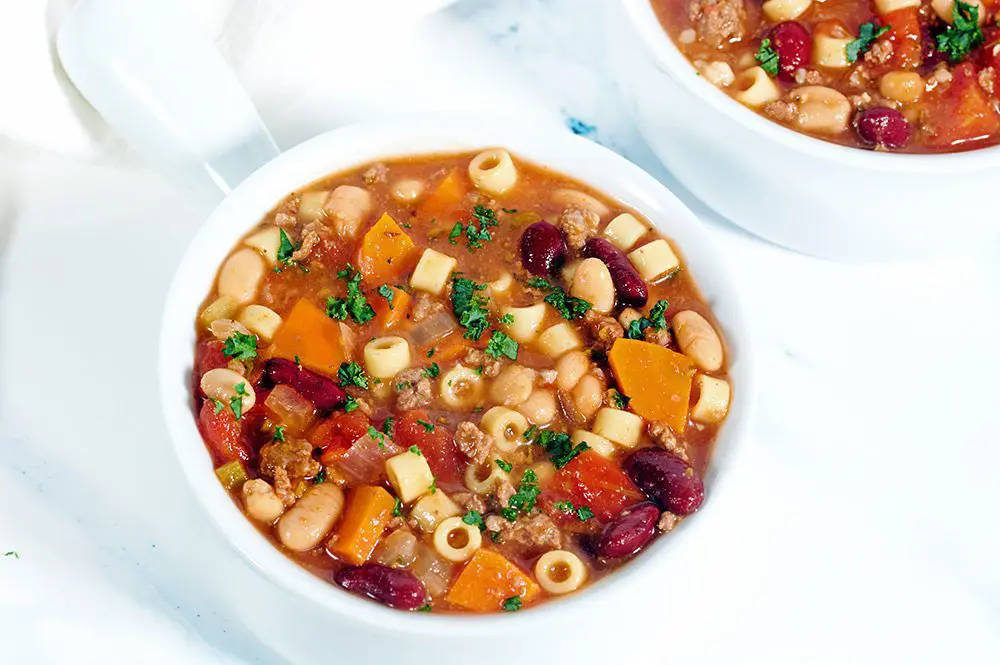 Forego the meat and whip up a batch of this popular slow cooker soup – Pasta e Fagioli. You'll forget your at home and not at Olive Garden.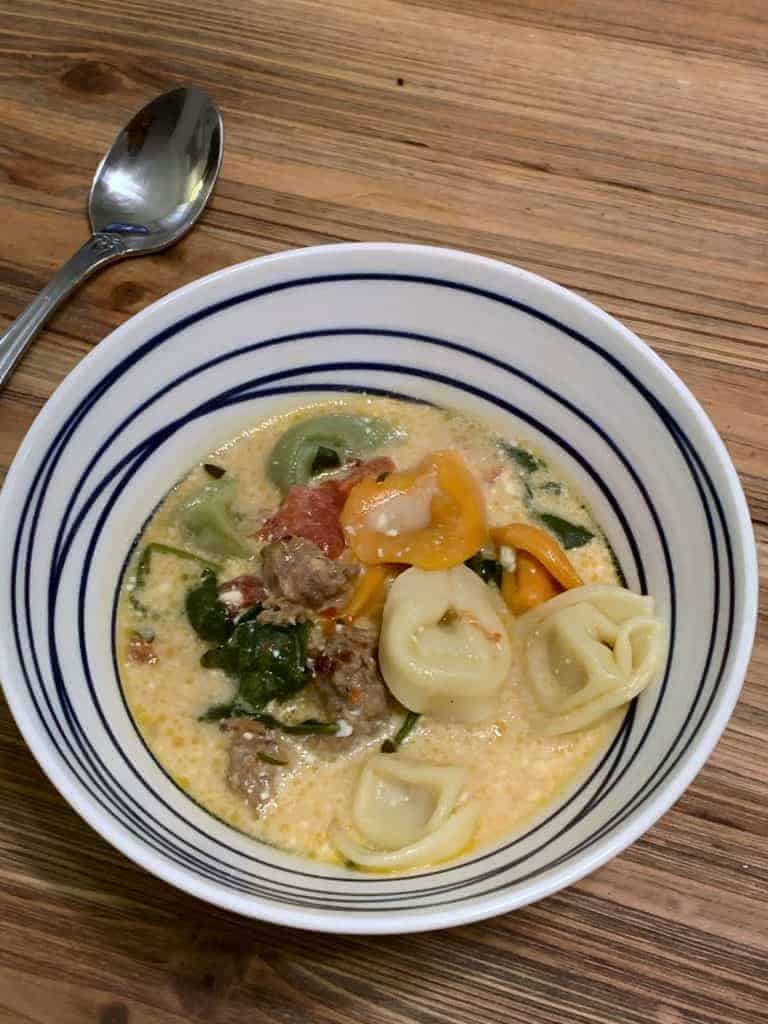 Crockpot Sausage and Tortellini Soup is the easiest and most delicious soup to whip up and is pure comfort food! With just 6 simple (and cheap!) ingredients, this is sure to become one of your favorites.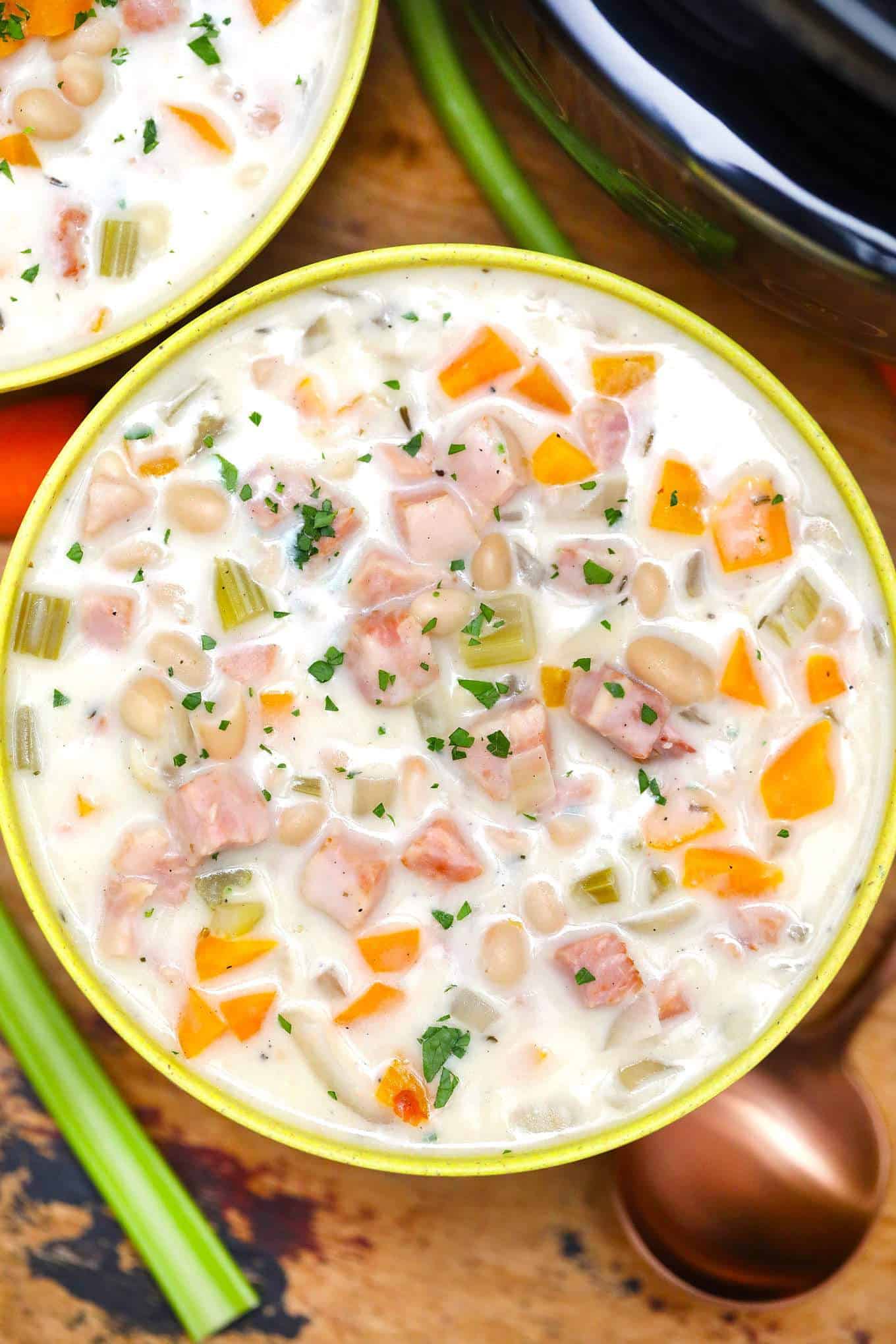 Slow Cooker Ham and Bean Soup smells divine as it simmers and it tastes just as amazing! It works wonders in this cold weather as it is warm and comforting!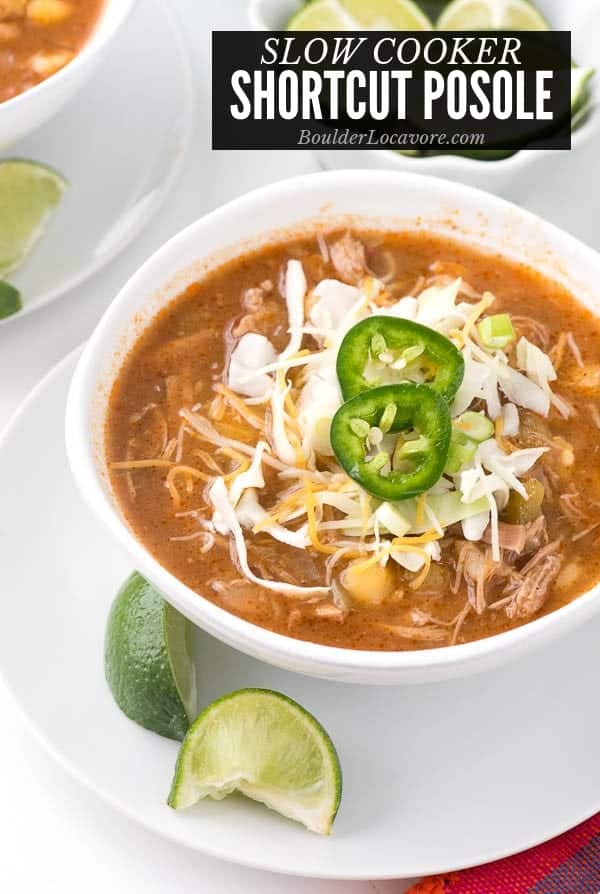 Posole is a soul-warming Mexican stew featuring hominy and pork in a savory broth.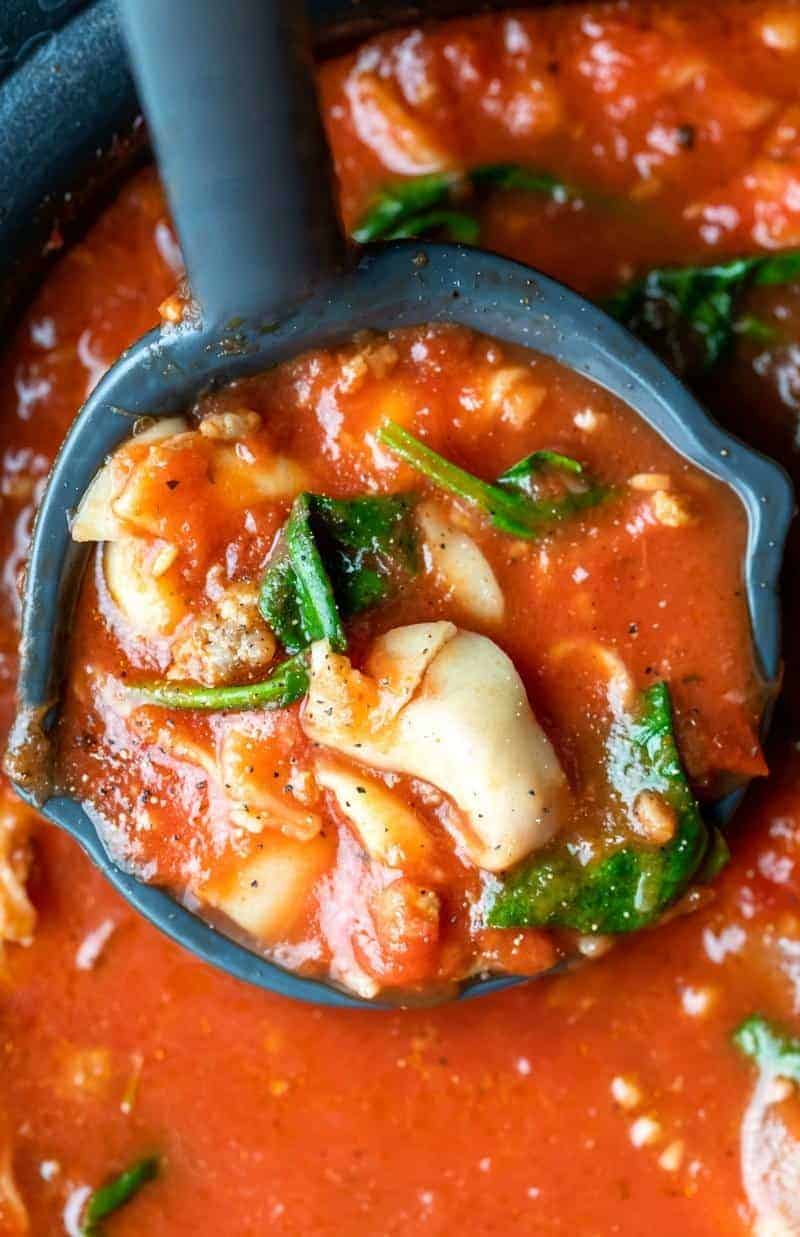 Slow Cooker Tortellini Soup is a flavorful soup made with spinach, Italian sausage, and tortellini. This simple crockpot soup is easy and delicious!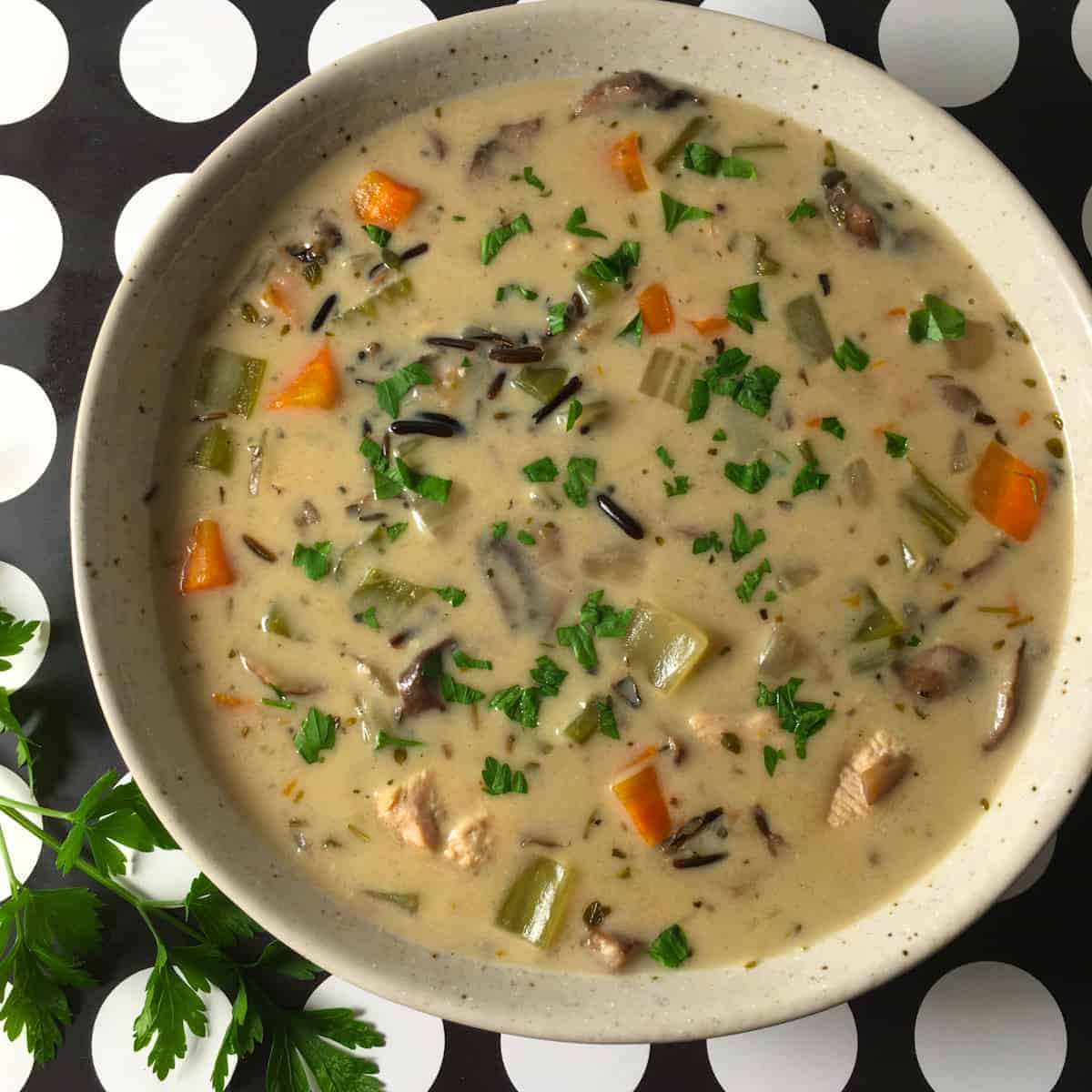 Turkey wild rice soup is an easy slow cooker or Instant Pot recipe for fall. It's comfort food at its finest!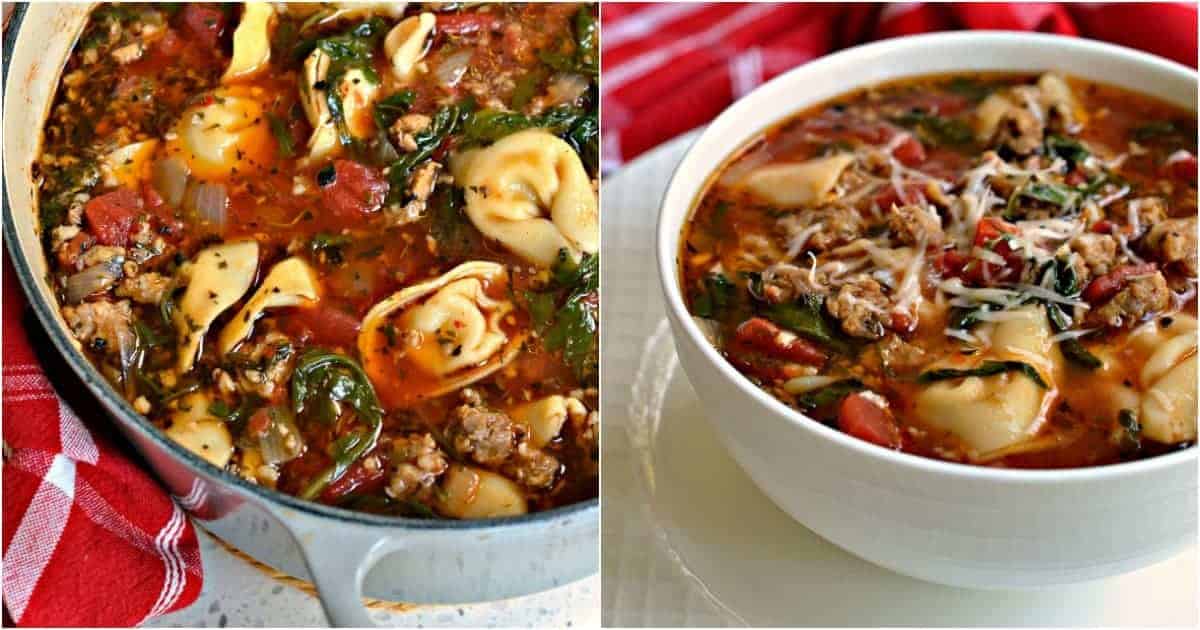 This scrumptious Tortellini Soup Recipe is loaded with Italian Sausage, tomatoes, fresh cheese tortellini, arugula and a perfect blend of herbs and spices. Fall is here and with it comes all kinds of incredibly delicious soups. I love to serve this family favorite with a garden salad tossed with a light vinaigrette and French baguettes with soft creamy butter.
Crockpot Soups with Ground Beef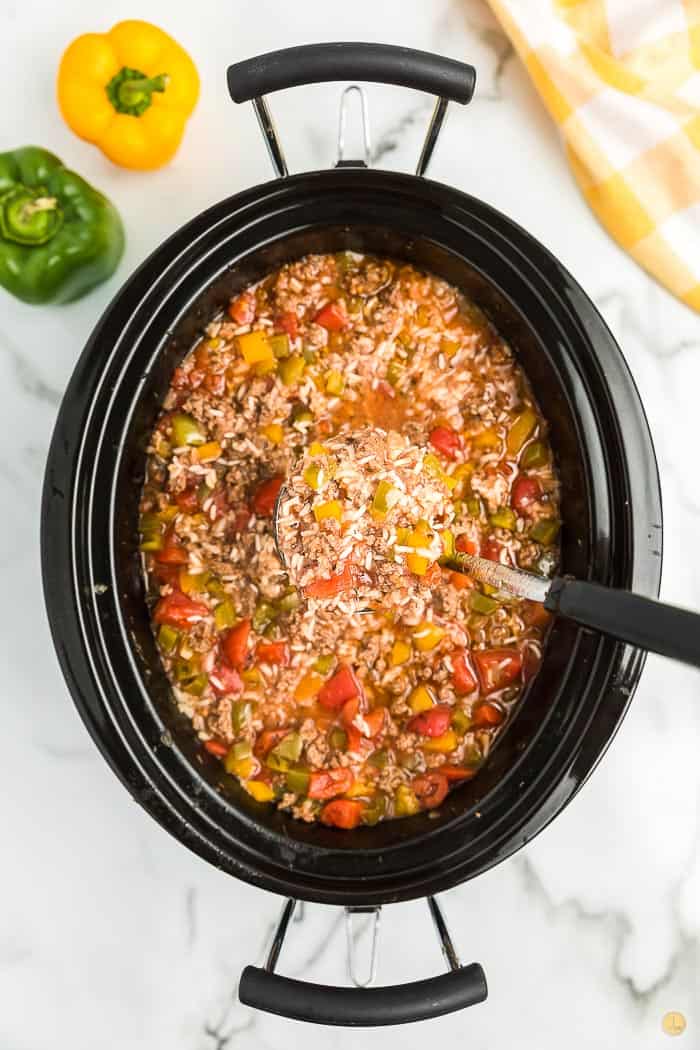 Stuffed Pepper Soup is a thick and heart soup full of flavors and colors. All the deliciousness of traditional stuffed bell peppers but without all the fuss!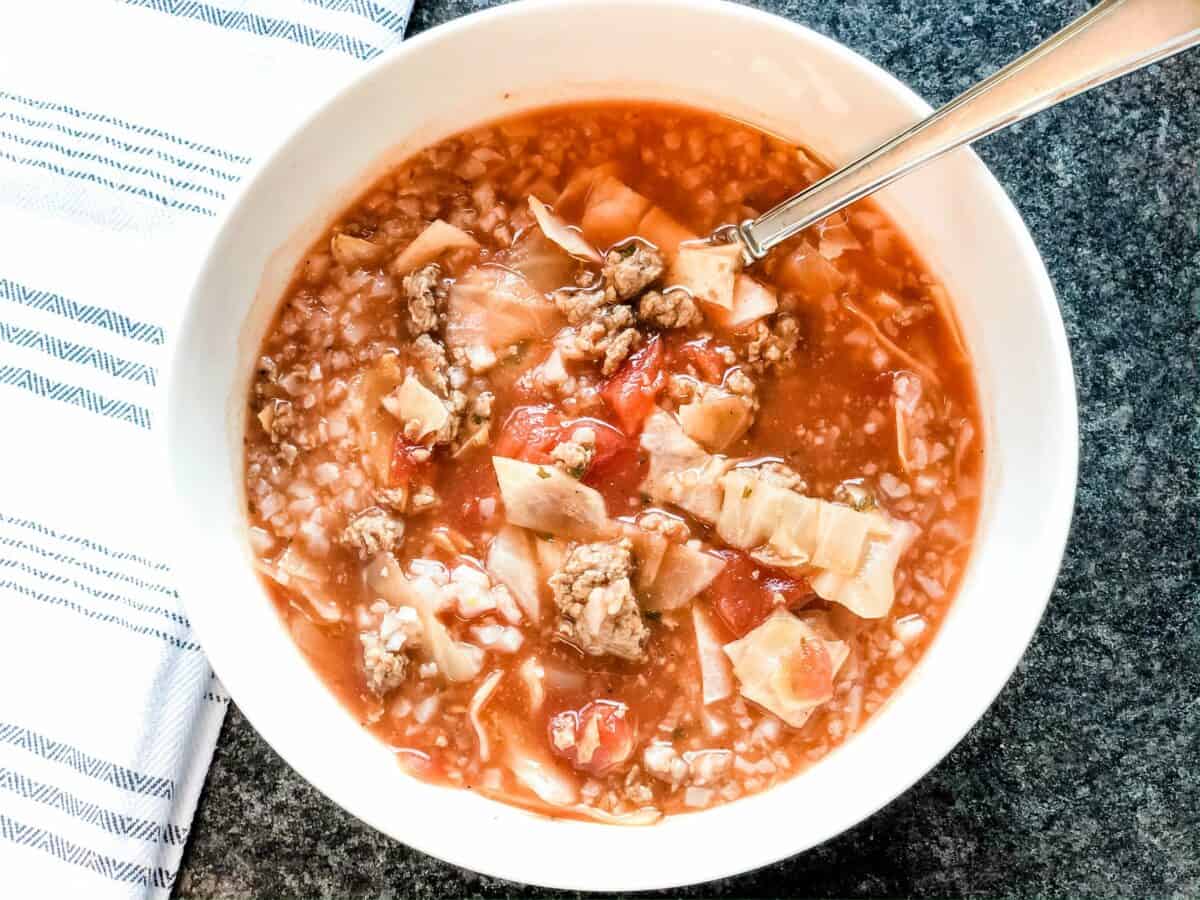 This slow cooker cabbage soup is a flavorful recipe packed with fall vegetables. It's naturally gluten free & dairy free soup that everyone will love.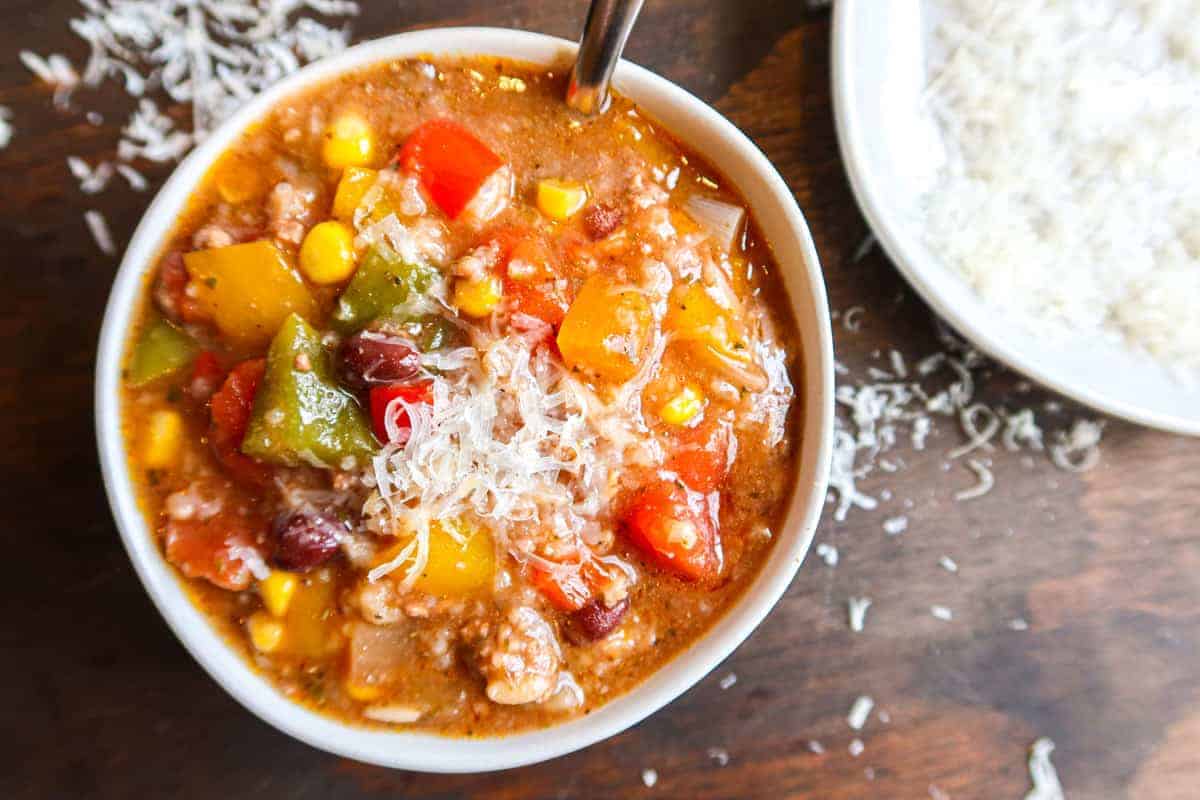 Deconstructed Italian stuffed peppers in a delicious, savory beef broth! Top with parmesan cheese and sour cream if desired. This simple recipe requires only 20 minutes of hands-on time!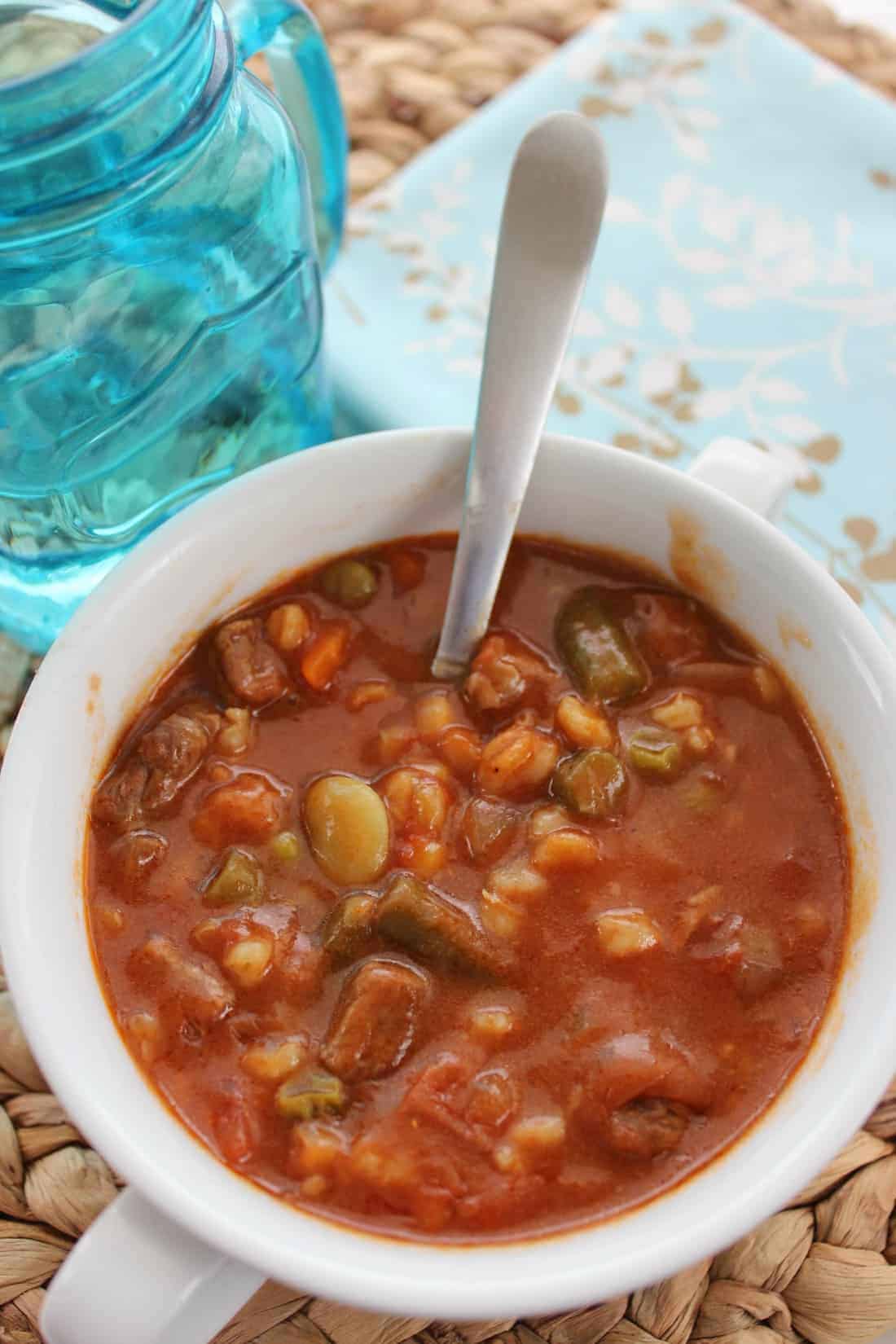 This slow cooker vegetable soup is a fall favorite. Made with wholesome ingredients and absolutely delicious.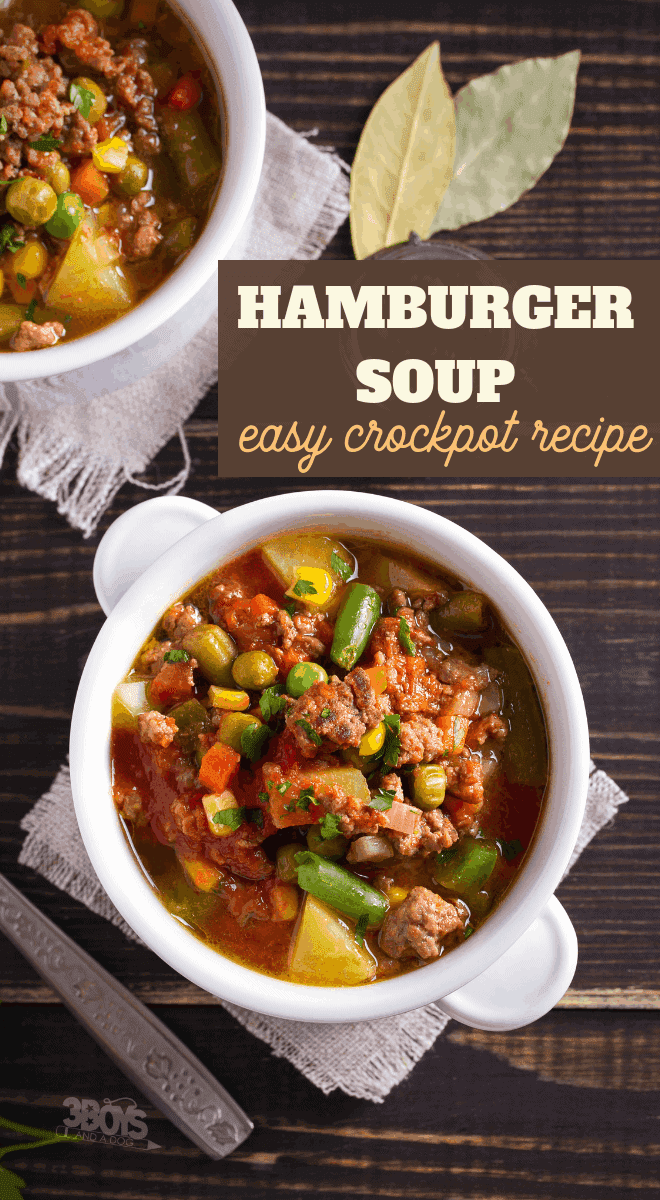 This slow cooker hamburger soup is fabulous. Perfect for fall and only takes a few minutes to prep.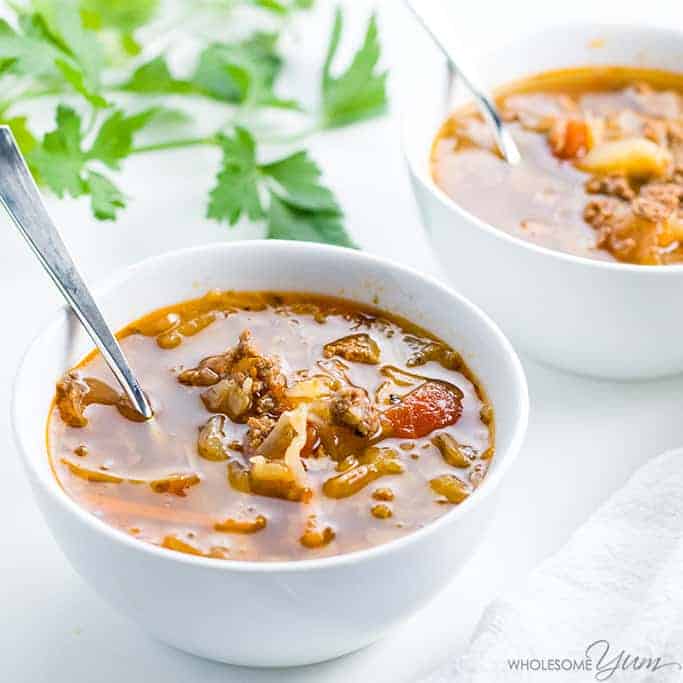 Learn how to make cabbage soup with ground beef, in a Crock Pot or Instant Pot. Simply the BEST cabbage soup diet recipe – or just a delicious dinner!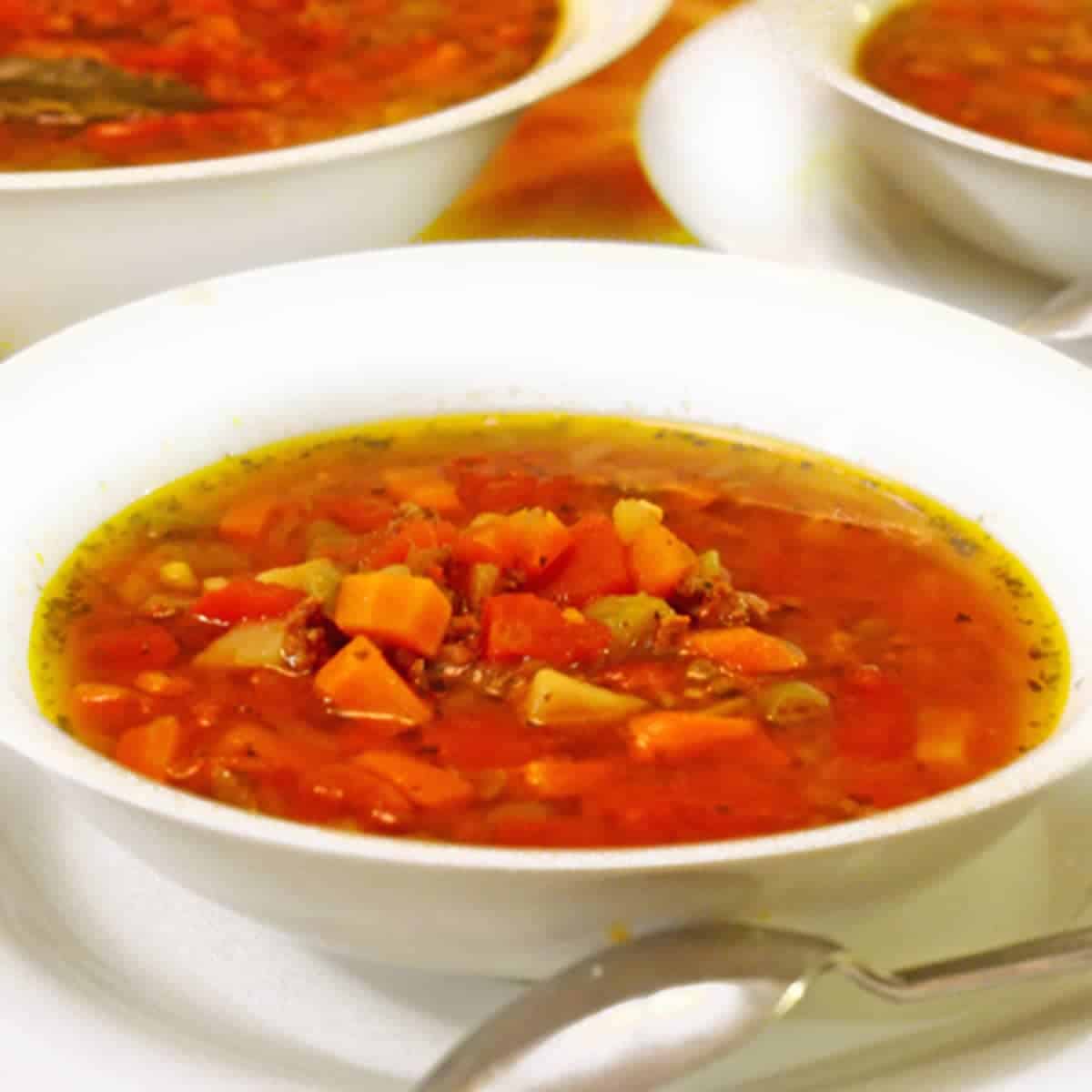 Featuring ground beef and ordinary ingredients, this Italian hamburger slow cooker soup is perfect for the autumn season!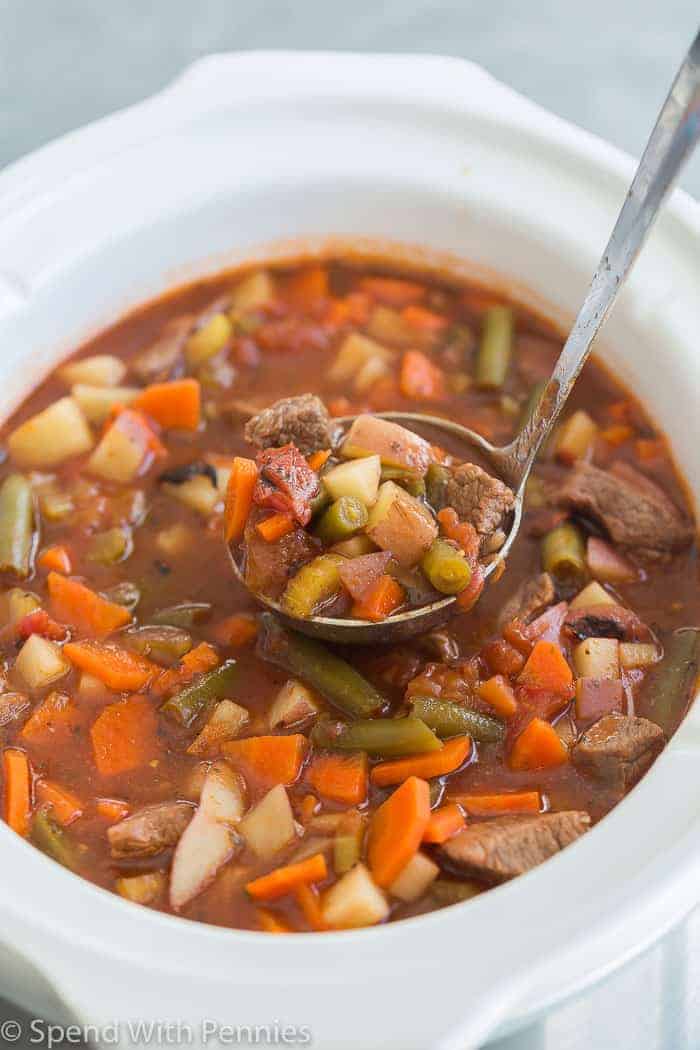 This slow cooker Vegetable Beef Soup is a hearty, healthy meal loaded with protein and vegetables. Made with chunks of beef and all of your favorite veggies!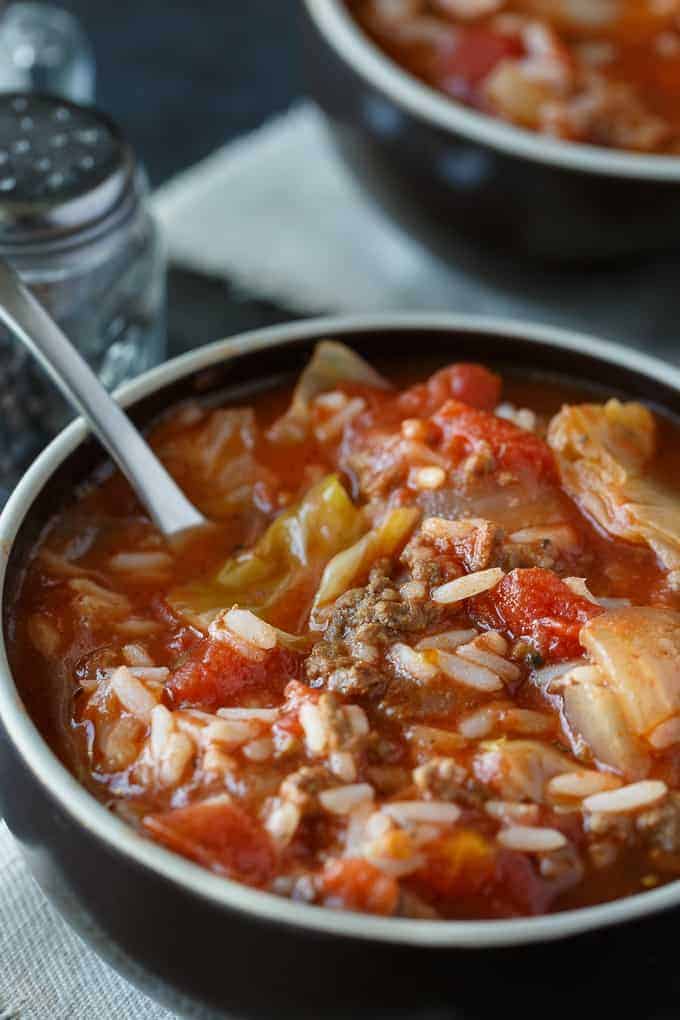 Hearty and comforting! This delicious and easy slow cooker soup recipe is loaded with tender cabbage, ground beef, oregano, garlic, and tomatoes. Everything you love about a cabbage roll, but 100 times easier to make.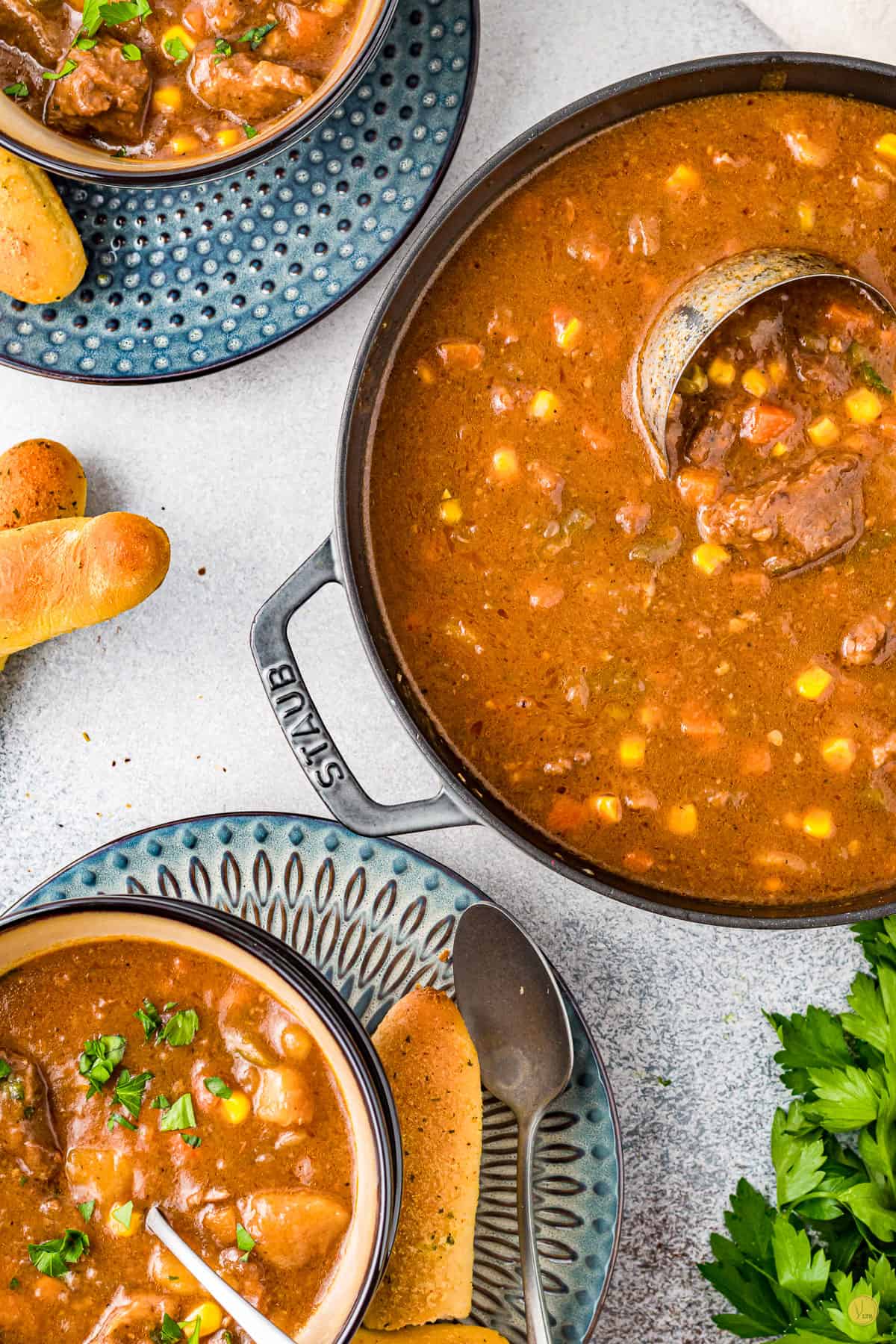 This easy slow cooker beef stew recipe is loaded with tender melt-in-your-mouth chunks of beef, creamy potatoes, and sweet veggies all enveloped in a rich silky broth.
Crockpot Soups with Chicken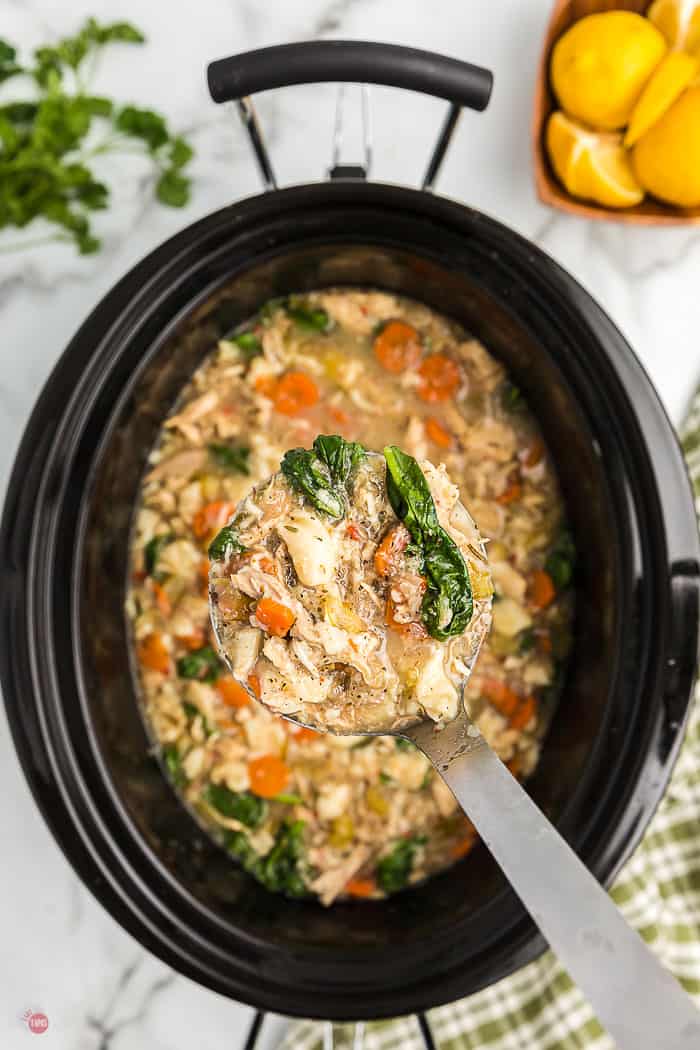 Creamy Chicken Tortellini Soup is rich, hearty, and full of veggies. Let your crock pot do all the work and enjoy this absolutely delicious soup on a busy night!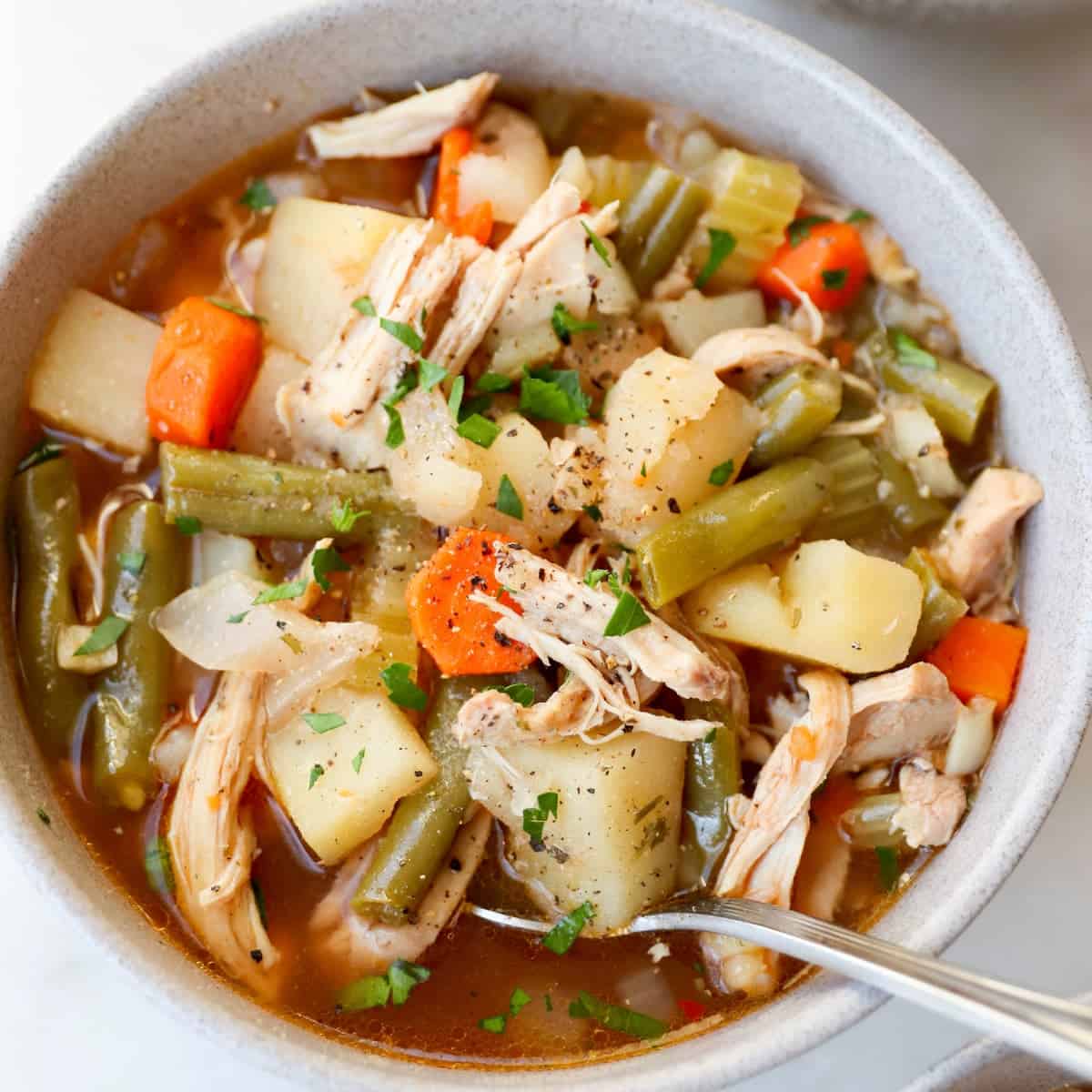 This easy, healthy Slow Cooker Chicken Stew is made with tender chicken thighs and loaded with hearty, delicious vegetables. It's a budget friendly "dump and start" dinner that your whole family will love, all fall and winter long!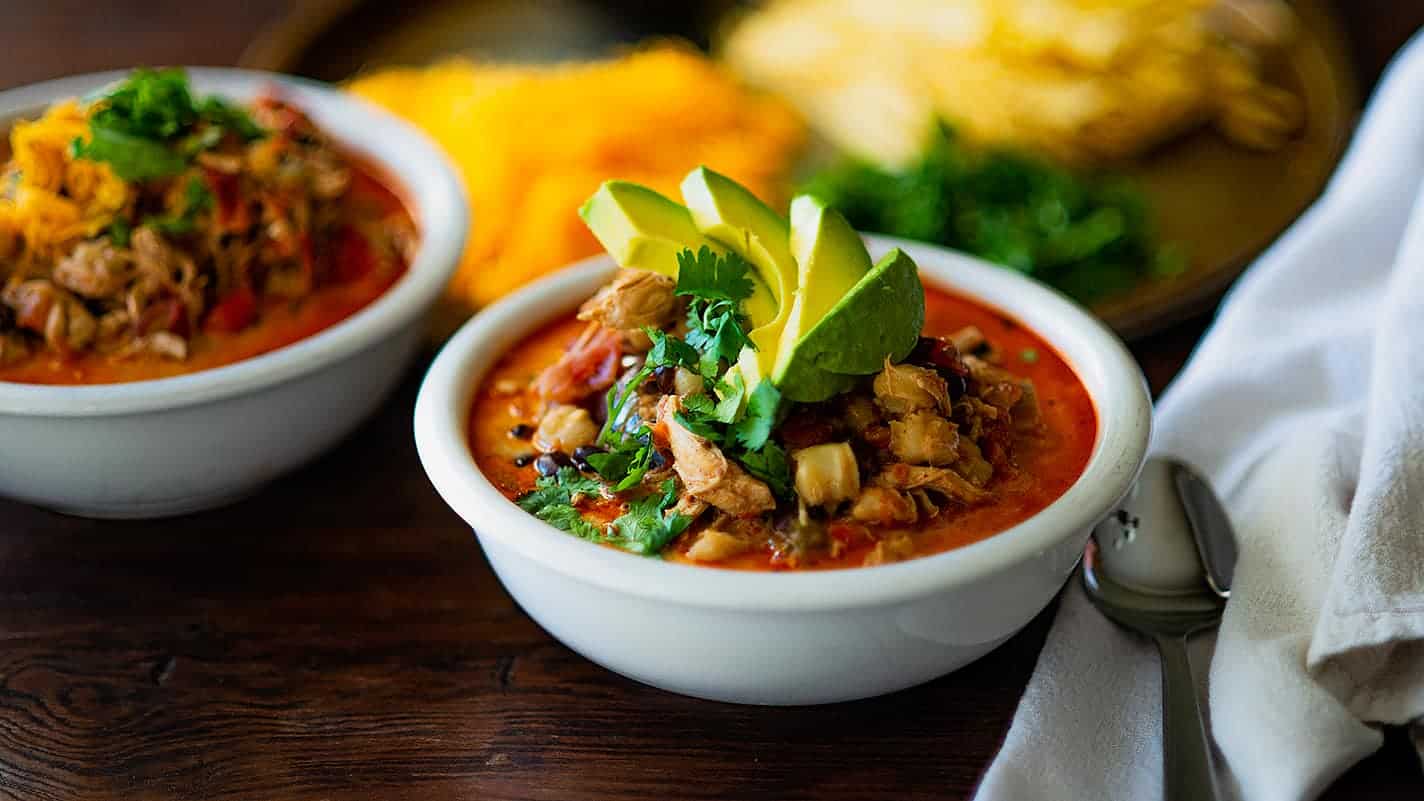 This easy crockpot chicken tortilla soup recipe will quickly be part of your fall and winter rotation. It's beautiful, creamy, and full of so much flavor!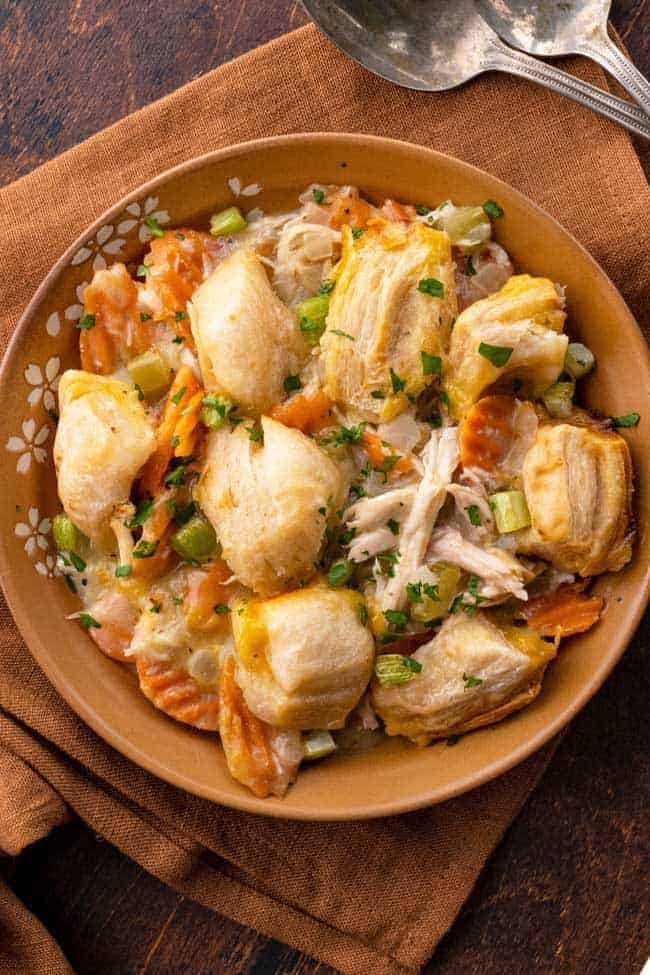 This chicken and dumpling dinner is delicious and so easy. Everything cooks right in the crockpot including the dumplings!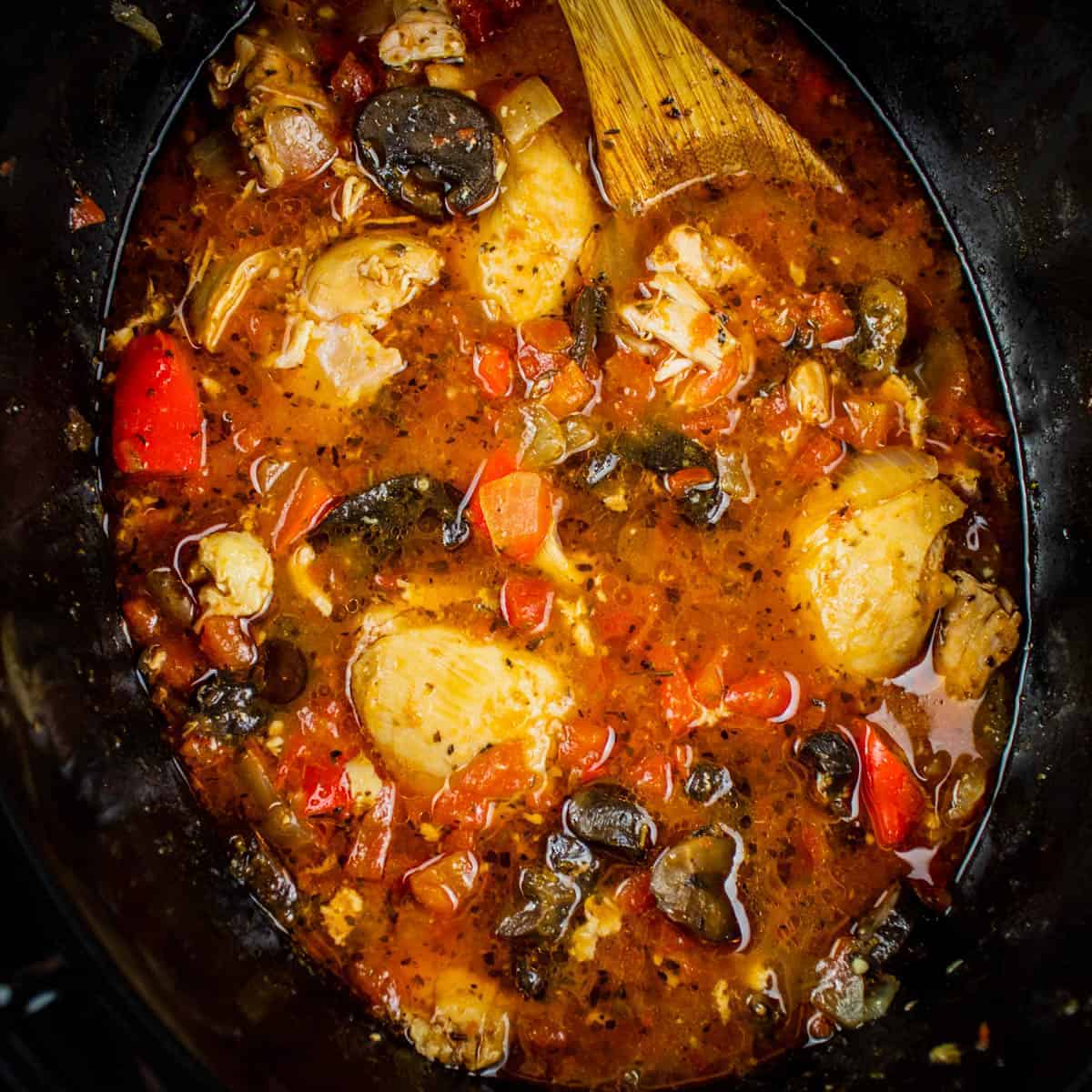 This delicious slow cooker chicken cacciatore is so easy to put together for a tasty weeknight meal or effortless Sunday dinner. Chicken thighs are cooked low and slow with tomatoes, bell peppers, and mushrooms to make a light sauce that can be served over pasta, polenta, potatoes, or as a soup!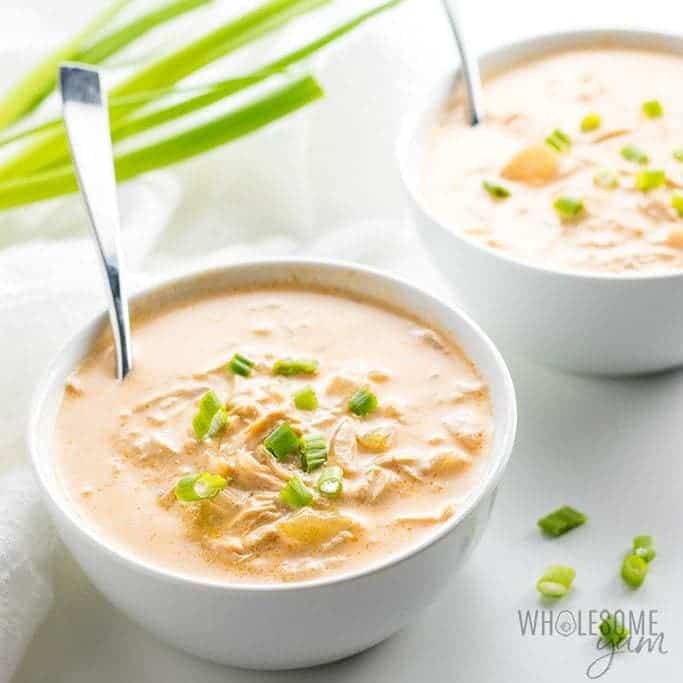 Learn how to make low carb buffalo chicken soup in the Instant Pot. A quick and easy recipe using common ingredients. Only 30 minutes total!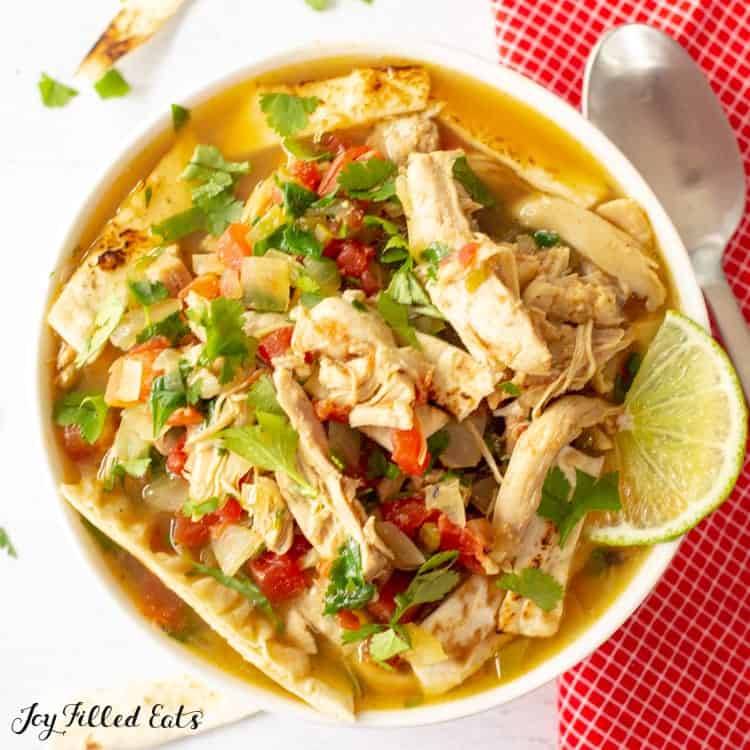 This Keto Chicken Tortilla Soup is amazing! It can be made on the stovetop, crockpot, or IP. Way better than traditional chicken noodle soup.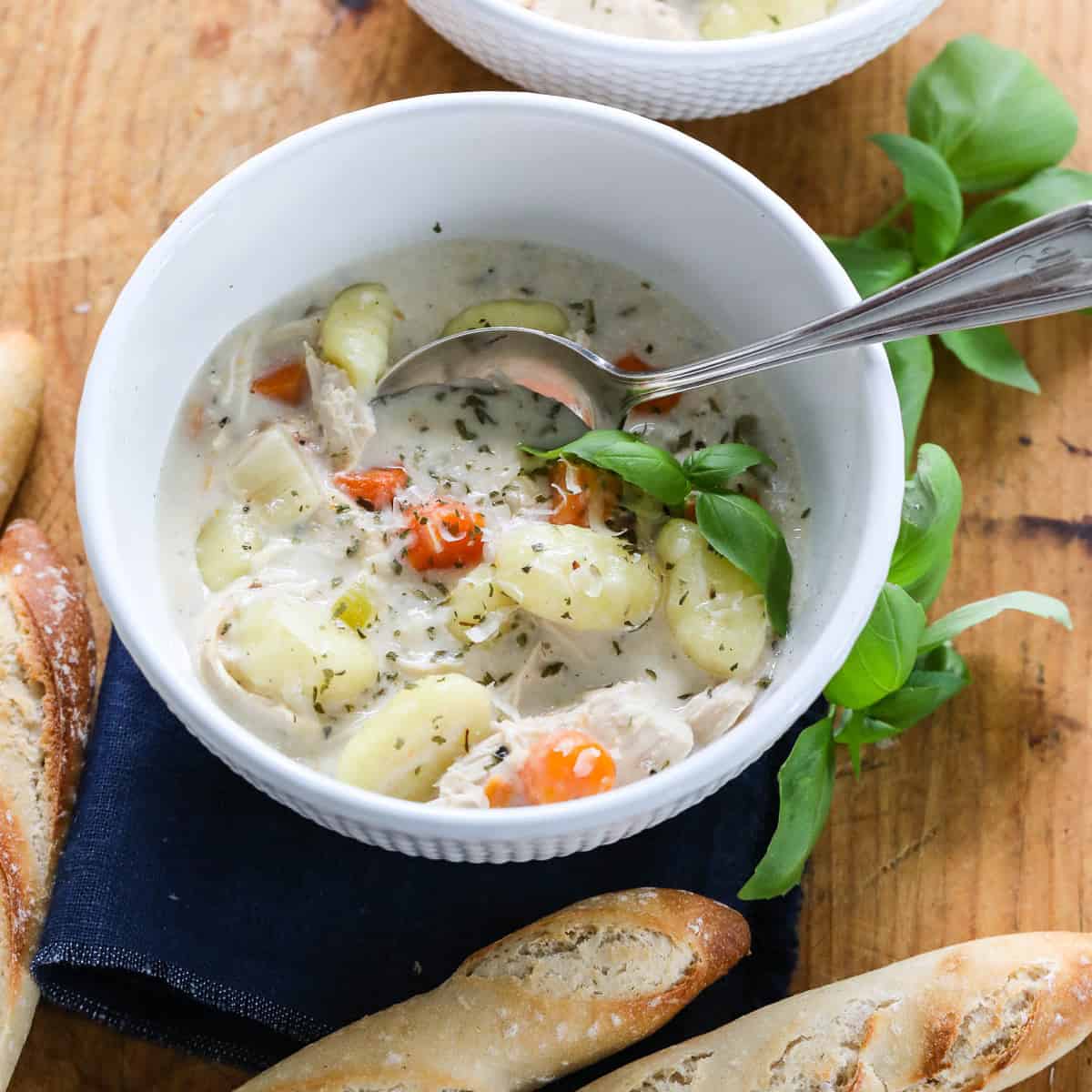 Creamy Chicken Gnocchi Soup is so easy to put together and a hearty dinner recipe. Loaded with juicy shredded chicken, vegetables, and gnocchi which are soft puffy "Italian dumplings". Serve hot bowls of this comforting soup with a side salad, bread, cheese croutons, dinner rolls, or baguettes. Sprinkle with a shave of parmesan cheese and fresh basil. True comfort food in a bowl.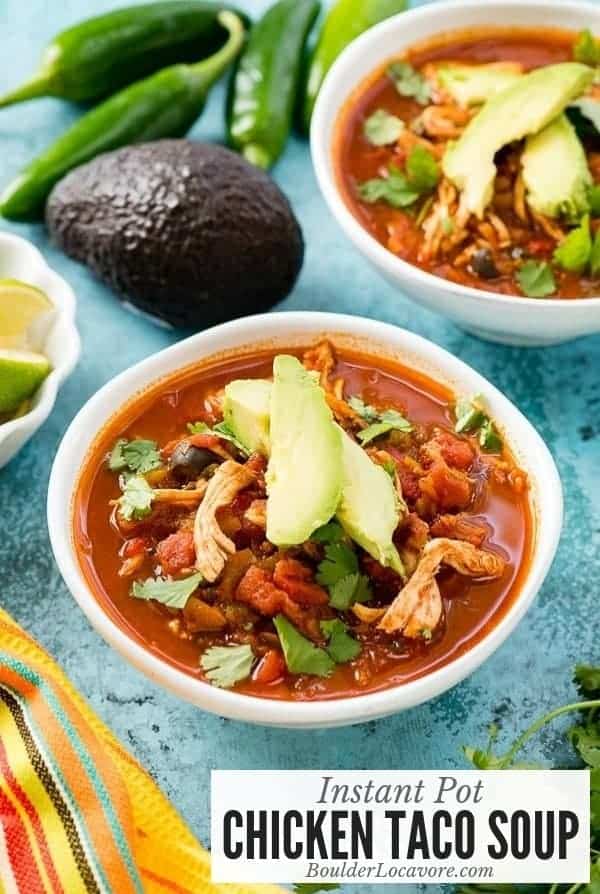 Chicken Taco Soup is a spicy, soul-warming hearty soup that tastes like it's been simmering all day thanks to the Instant Pot! An easy dinner recipe ready in a flash.
Chili Recipes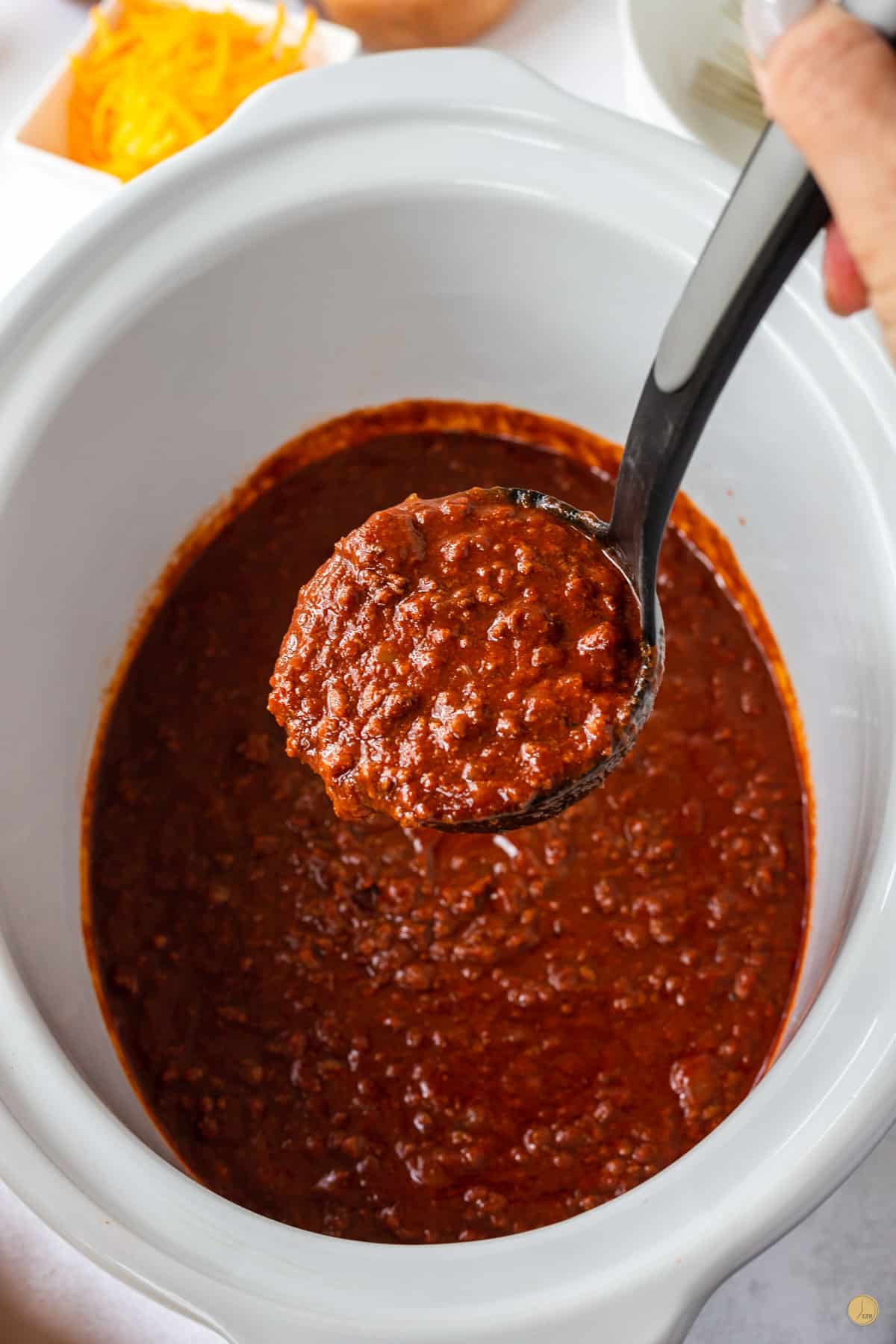 Served over spaghetti or a hot dog, this delicious meat sauce topping can be served 5 different ways and will quickly become one of your family favorites!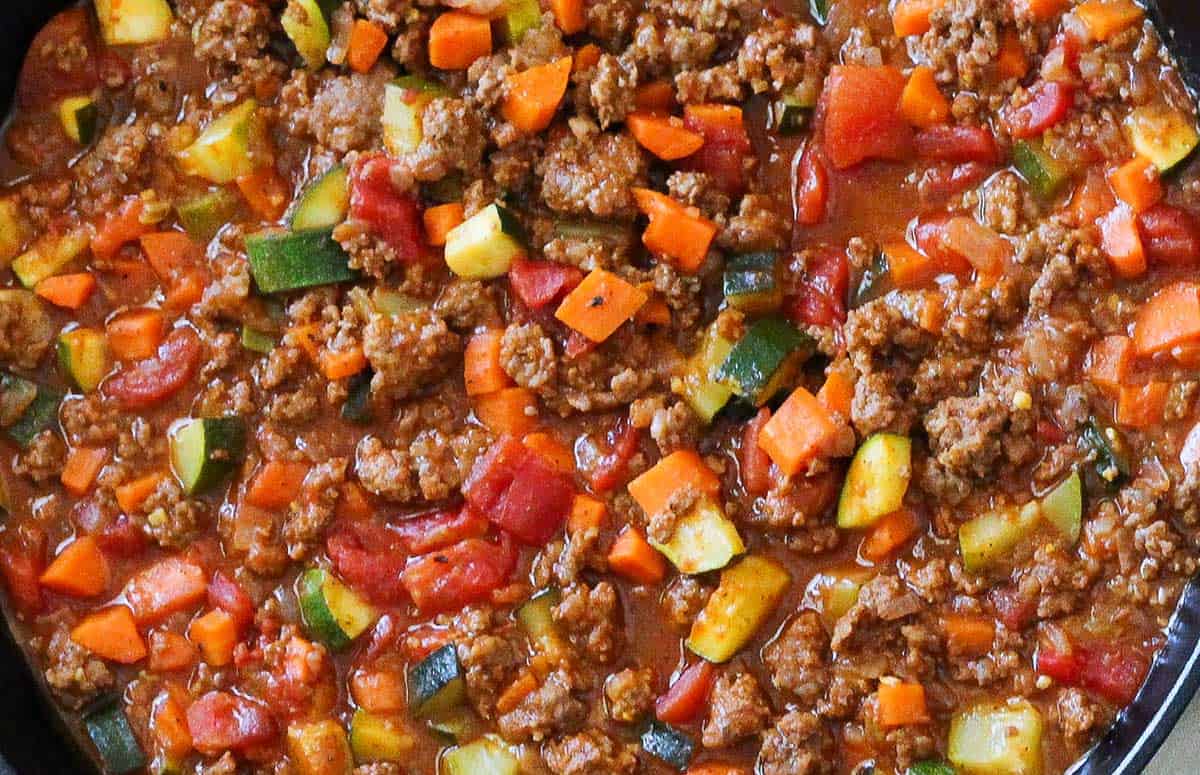 This paleo chili is full of flavor and loved by kids and adults! Loaded up with meat & veggies it's the ultimate healthy comfort food recipe.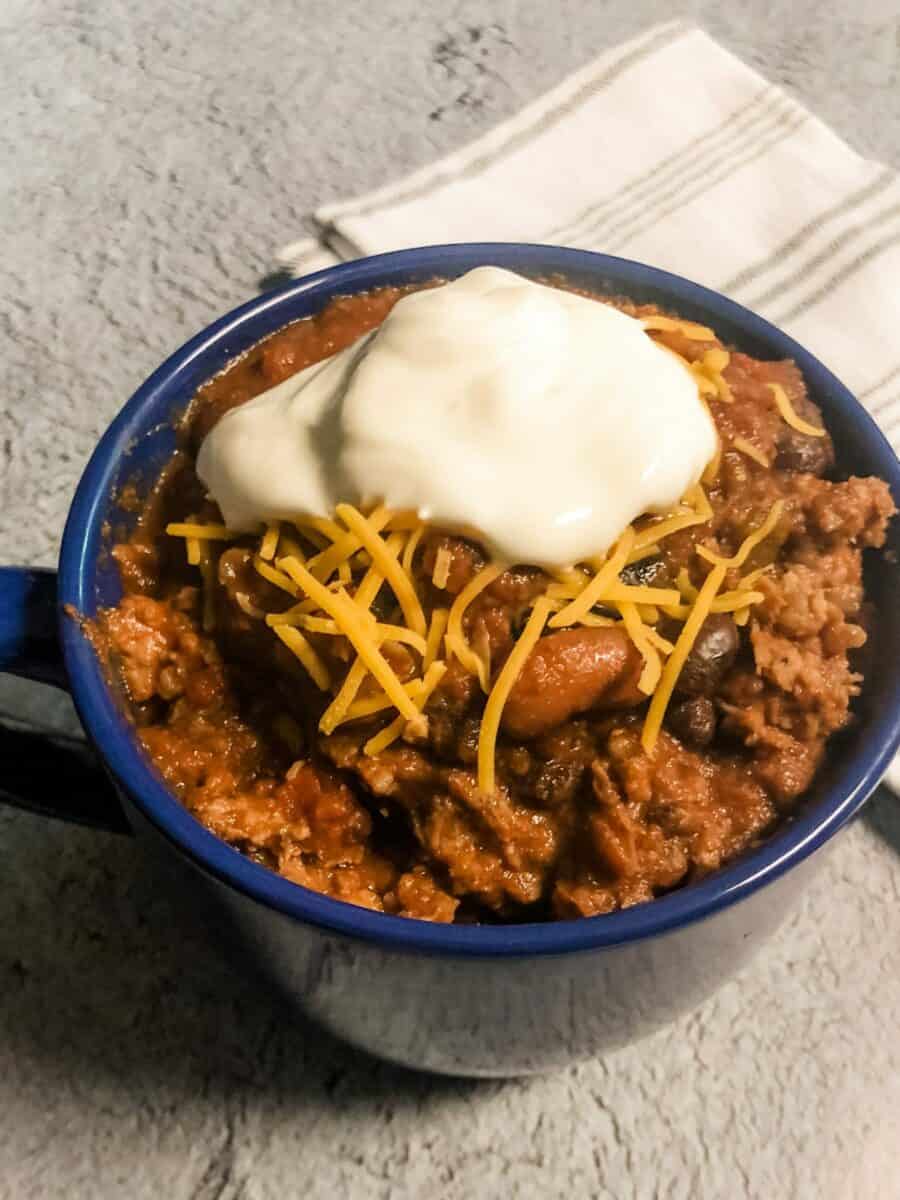 This slow cooker chili made with green chilies is simple and delicious using a homemade chili seasoning. Plus, the green chilies give it a totally rounded out taste for a punch of flavor!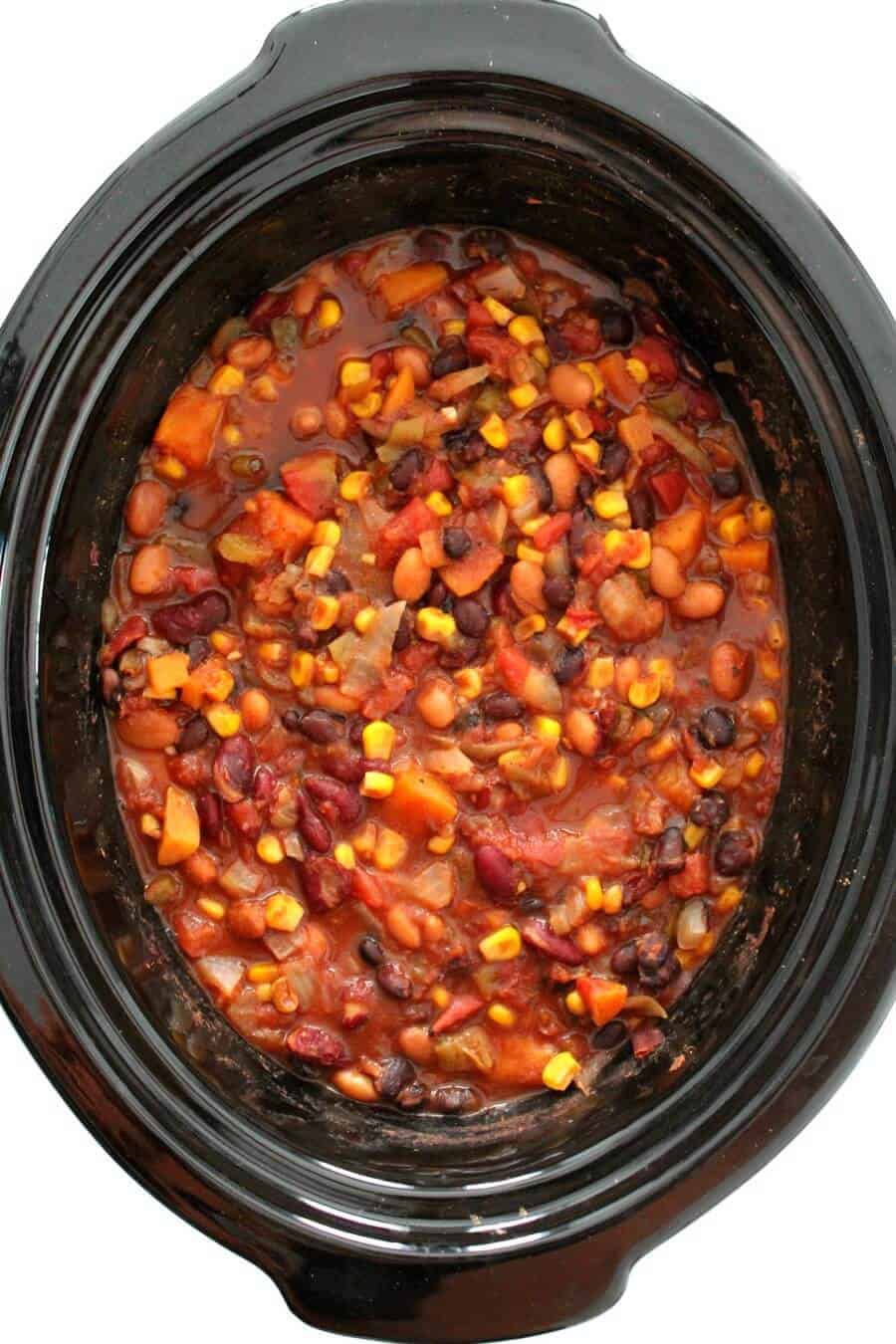 This easy Slow Cooker Vegetarian Chili is a dump-and-go crockpot meal you can set and forget! This healthy three bean chili is vegan, gluten-free, allergy-free, and full of plant-based protein, veggies, and bold Southwest flavors! A comforting dinner for a crowd or meatless make-ahead and freezer-friendly meal you can meal prep!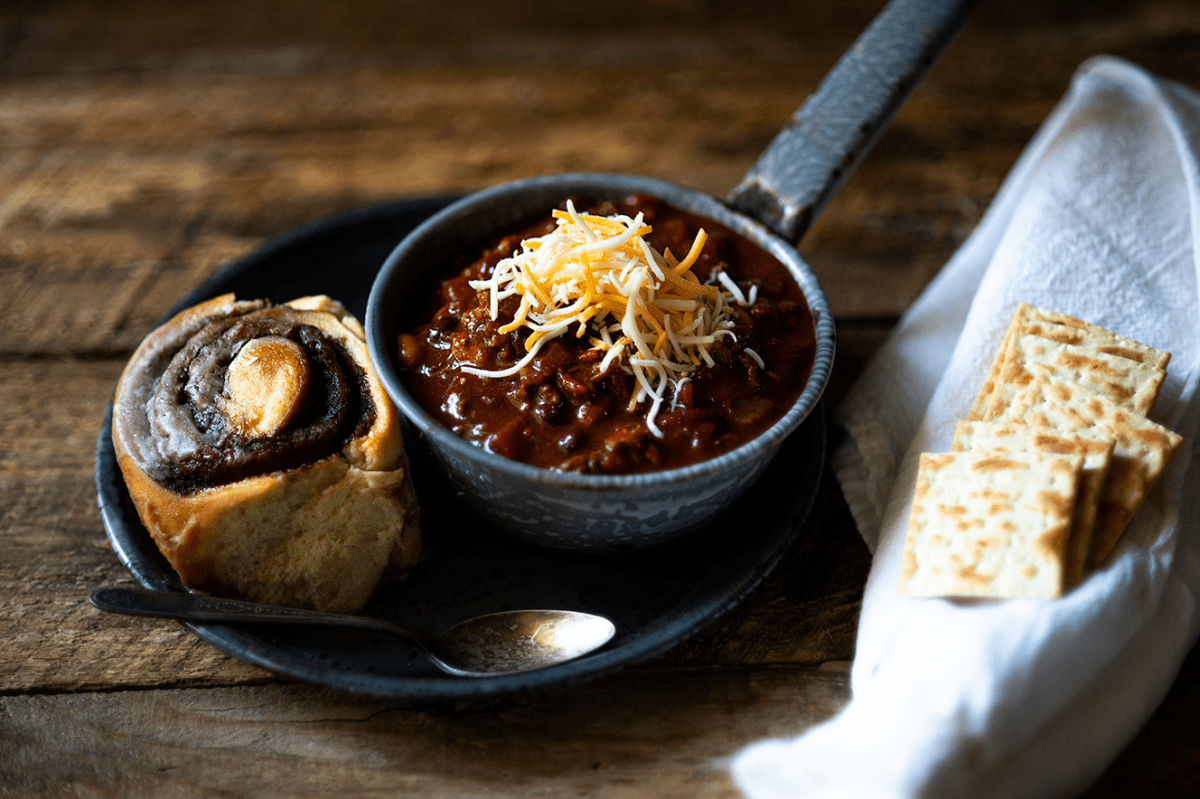 This spicy Crock Pot Chili Recipe is perfect served with a fresh baked cinnamon roll, especially on those cold winter days!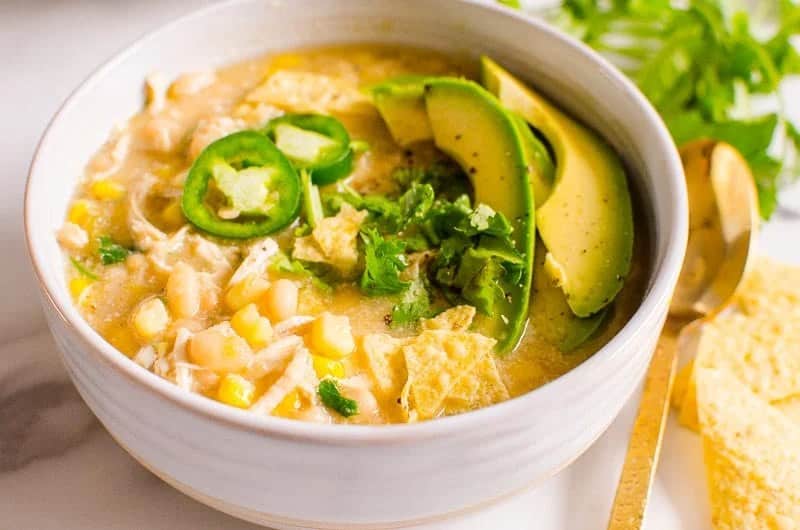 Healthy White Chicken Chili recipe is a 30 minute meal with the option of making it 3 different ways! Whether on the stovetop, the Instant Pot, or a slow cooker, this flavorful thick and creamy soup is amazing.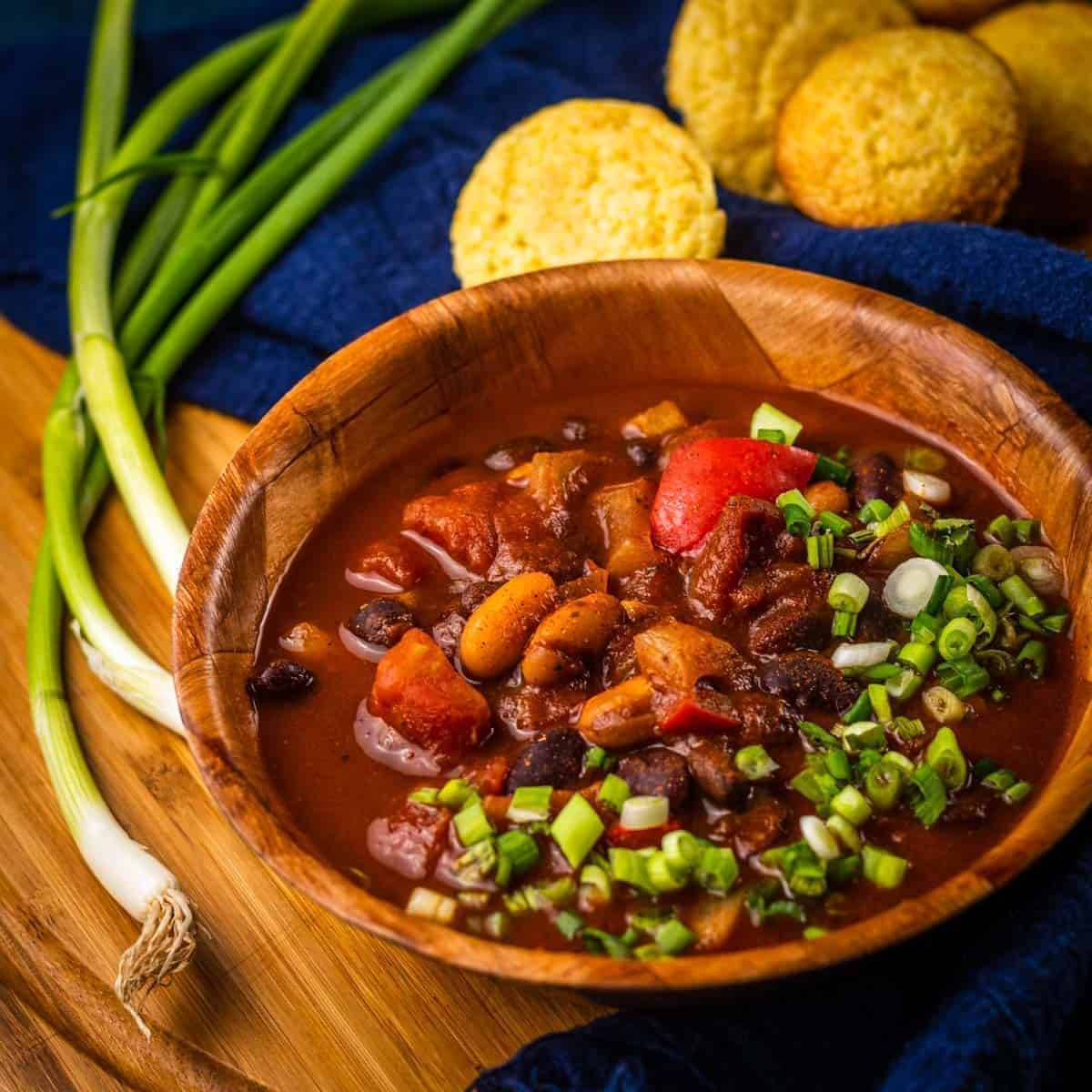 This easy vegan 3 bean chili is made simply in the slow cooker. This hearty no meat chili is the perfect recipe for Halloween, game day or a cool Fall night!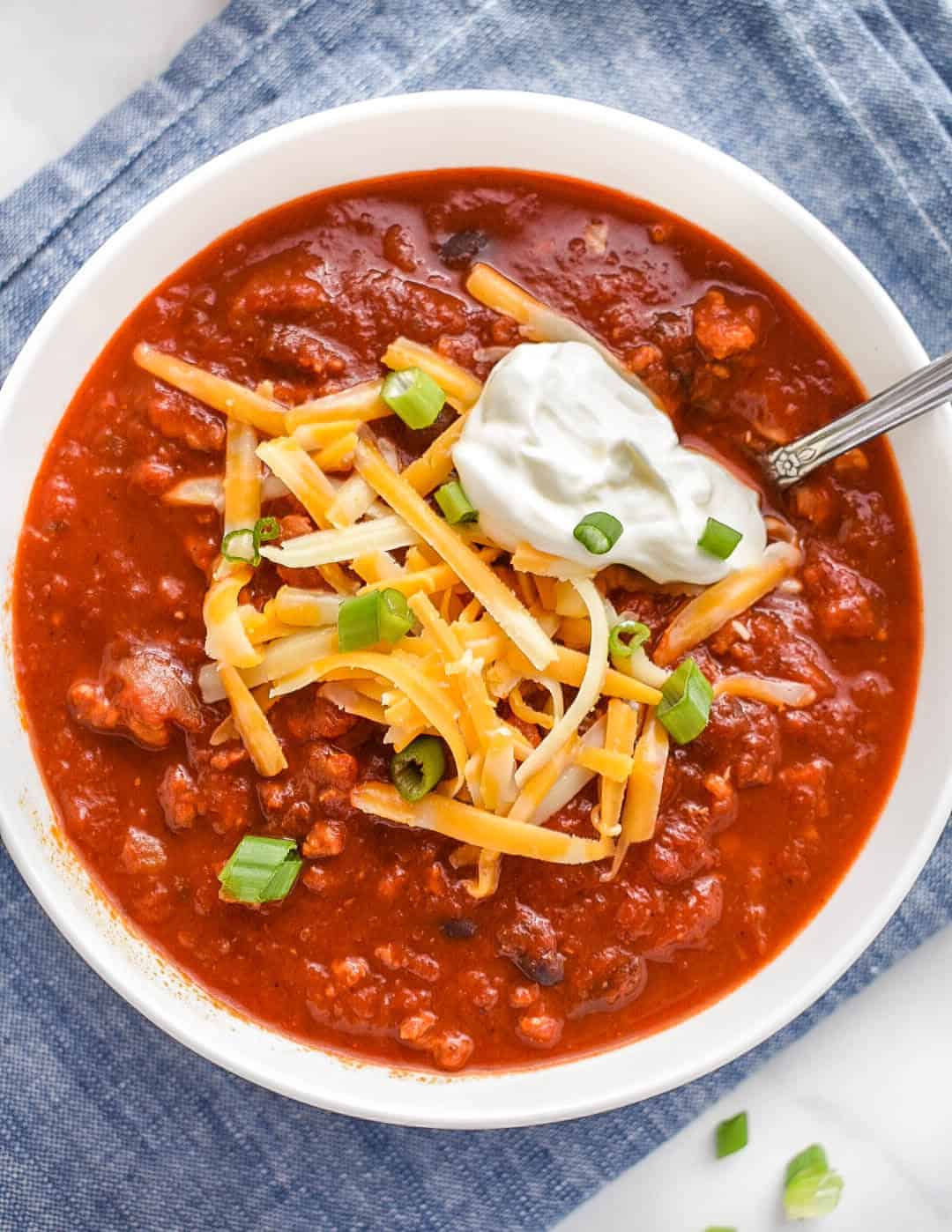 This healthy Turkey Chili is made in a Slow Cooker for an easy, delicious dinner that is sure to satisfy the whole family! Simple, hearty, and delicious!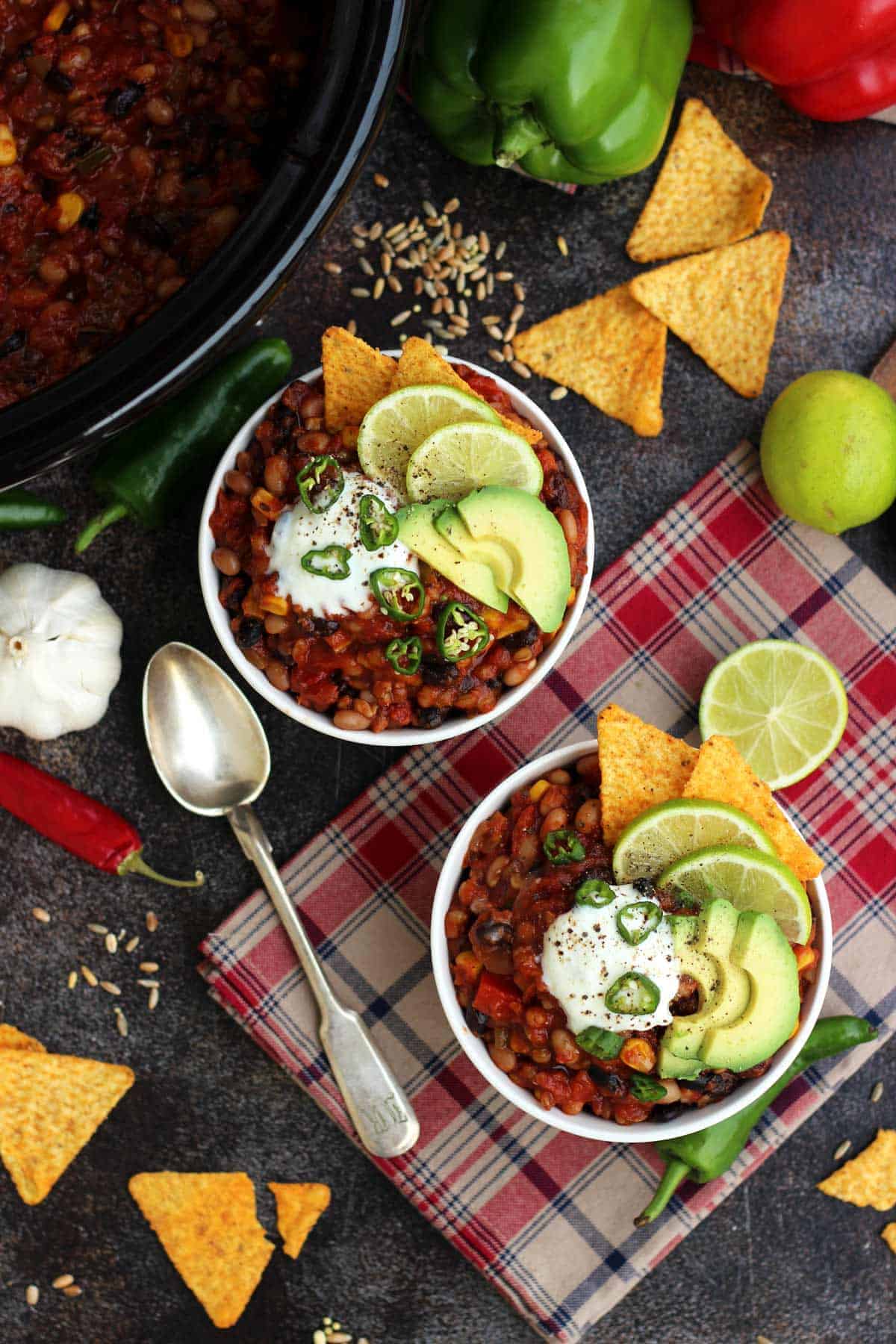 This slow cooker vegan chili recipe will delight your taste buds. It's not only wholesome but delicious and easy to make. A vegan twist on this classic comfort food makes for a healthy dinner packed with nutrients brimming with flavor!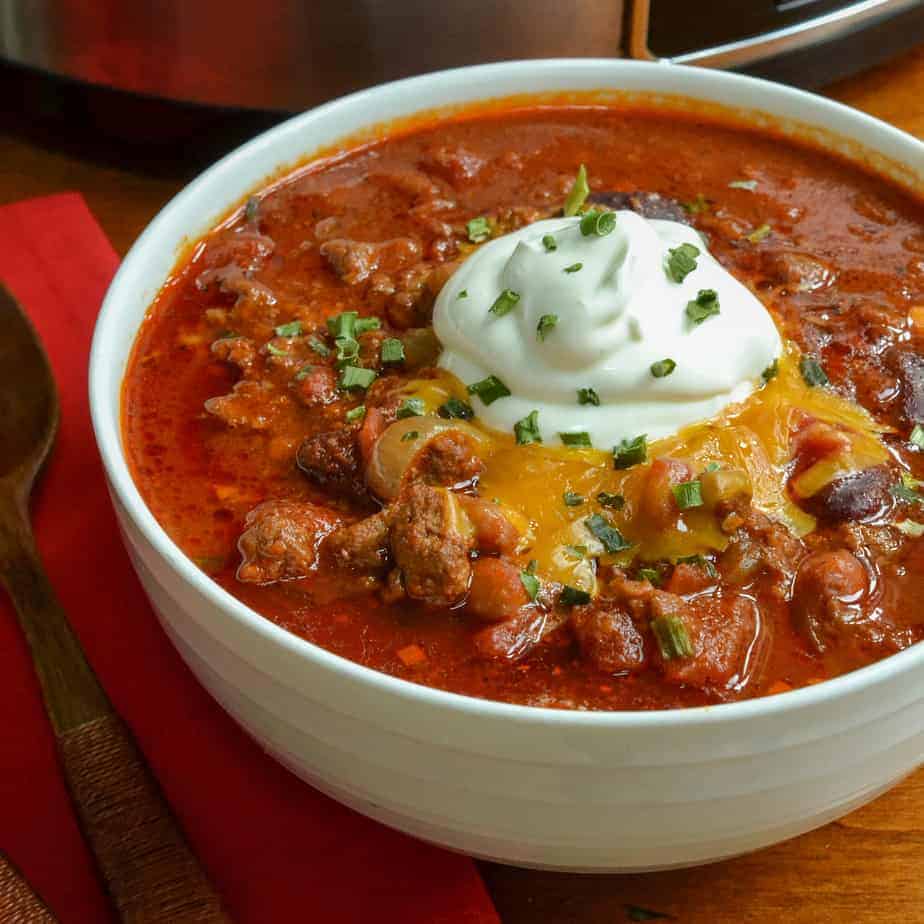 Low and slow is the name of the game with this delicious Crock Pot Chili made with ground beef, pinto beans, kidney beans, tomatoes, and a perfect blend of spices. It takes about twenty minutes to get in the crock pot and in about five hours you will have a thick bowl of hearty chili with tons of flavor.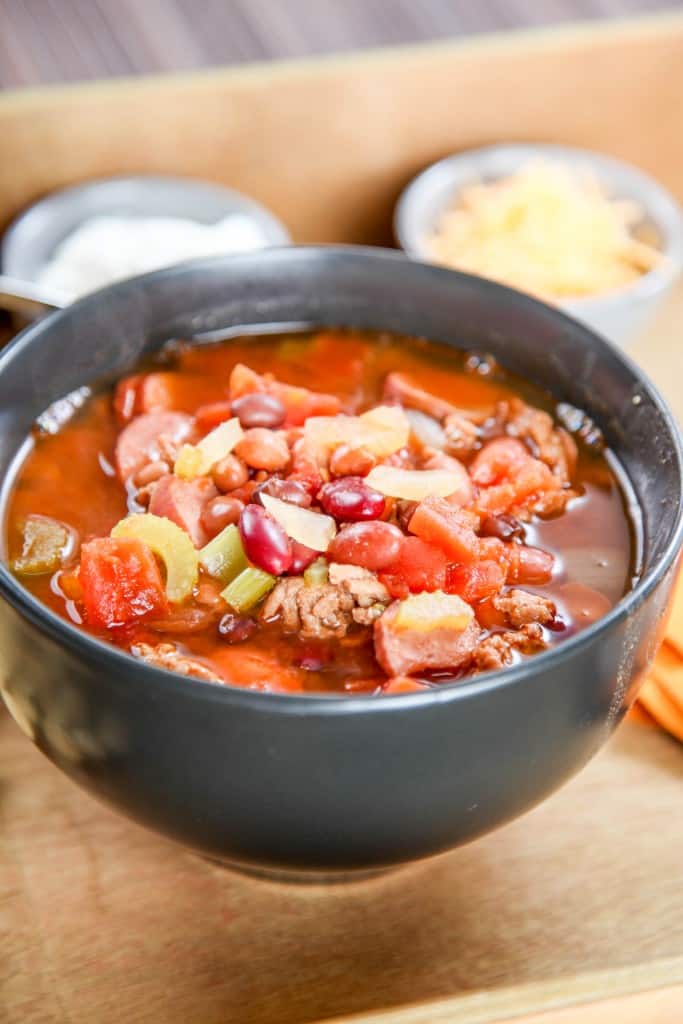 Hearty and healthy chili chock full of beans and 2 different kinds of meat. The slow cooker makes this comfort food almost effortless!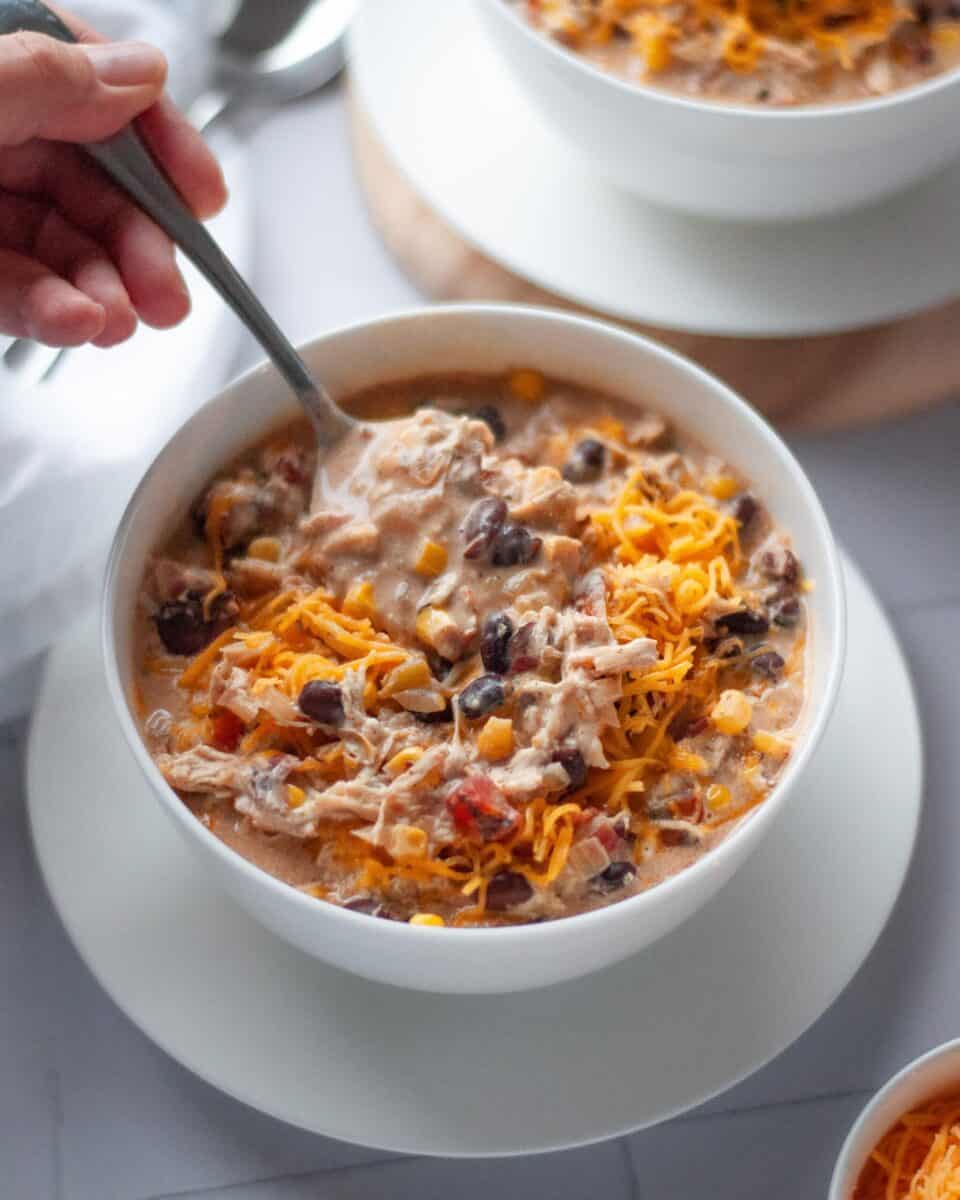 This is the ultimate white chicken chili recipe! Made in your slow cooker, this white chicken chili with bacon is comforting, creamy, and packed with flavor. A real winner!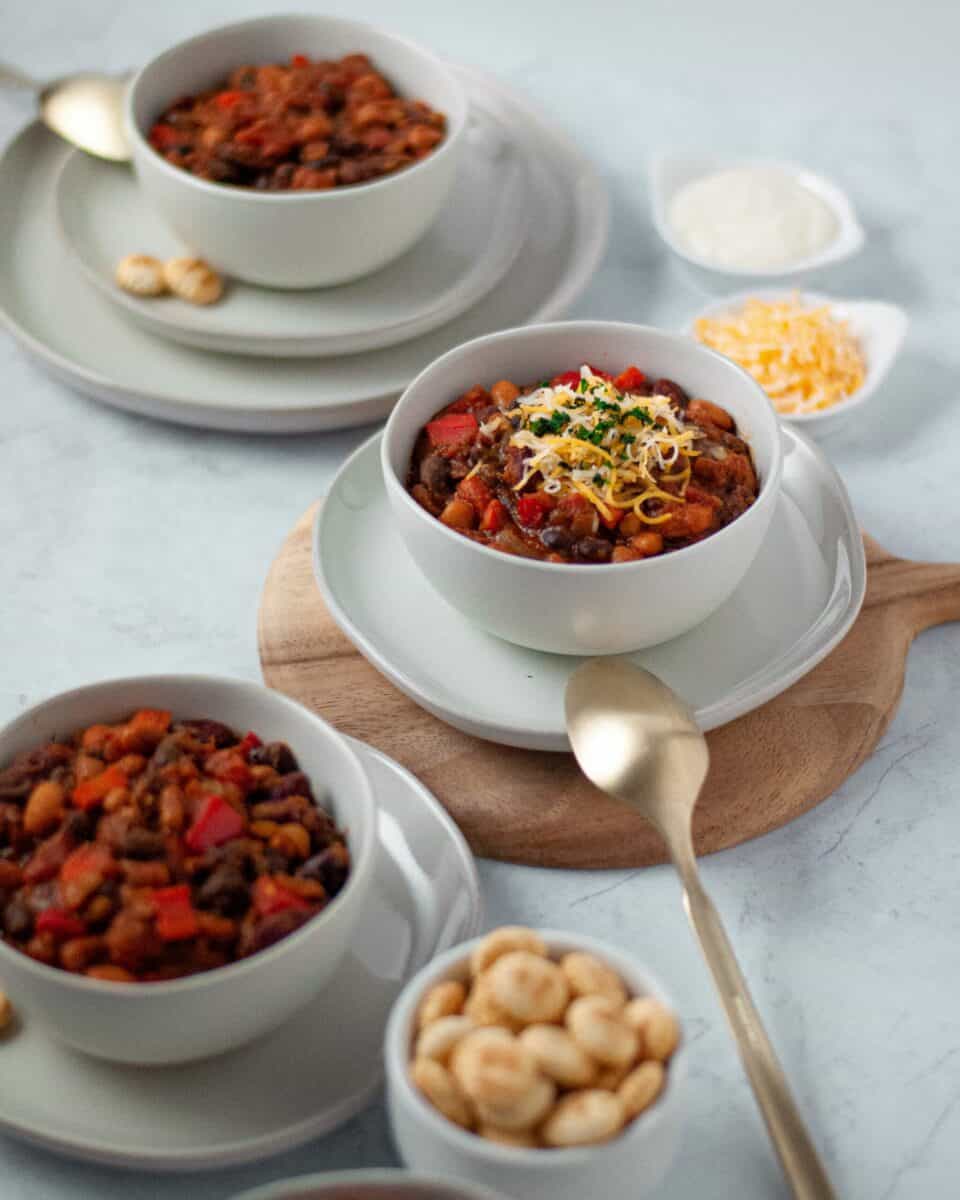 Chili is the perfect cold-weather food. It's warm, comforting, and inviting. This three bean vegetarian chili is all of that and healthy. Packed with plant-based protein, fiber, and veggies, this is a great everyday chili recipe.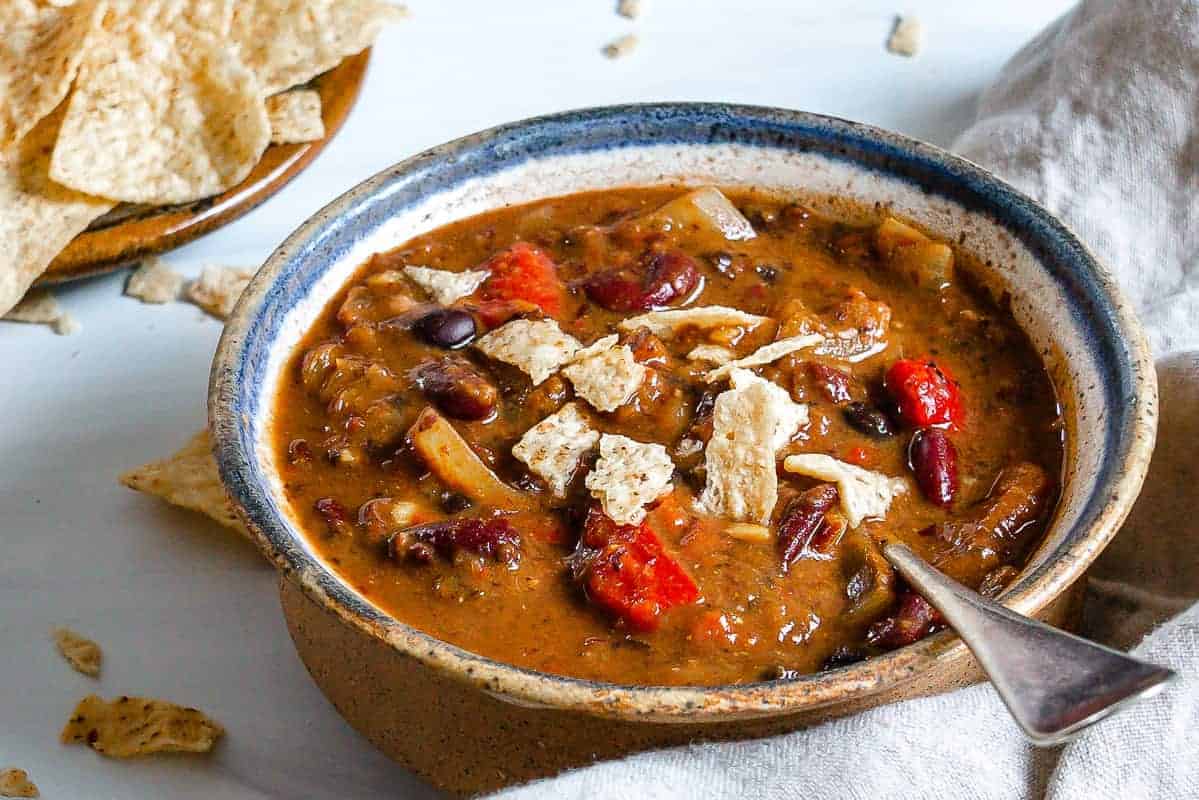 A smoky take on the classic chili that's creamier than ever. This recipe features super easy and cheap ingredients and it also happens to be a super healthy, oil-free and gluten free chili.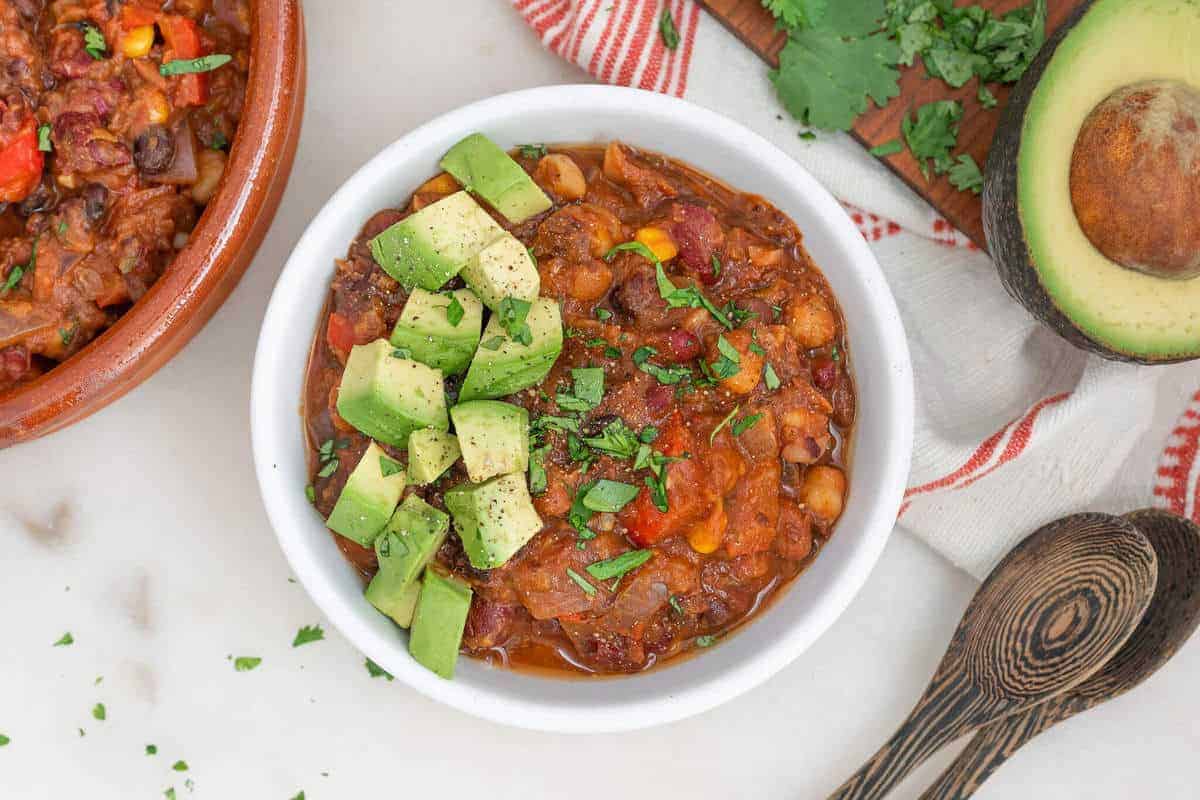 This is the easiest, laziest, and cheapest recipe of all time. I've made it for countless omnivorous friends and family members and have had a 100% success rate! Always an inexpensive, low-fuss crowd pleaser!
Looking for more leftover worthy dishes? Follow LTB on Pinterest and pin to a board!
Vegetarian Crockpot Soups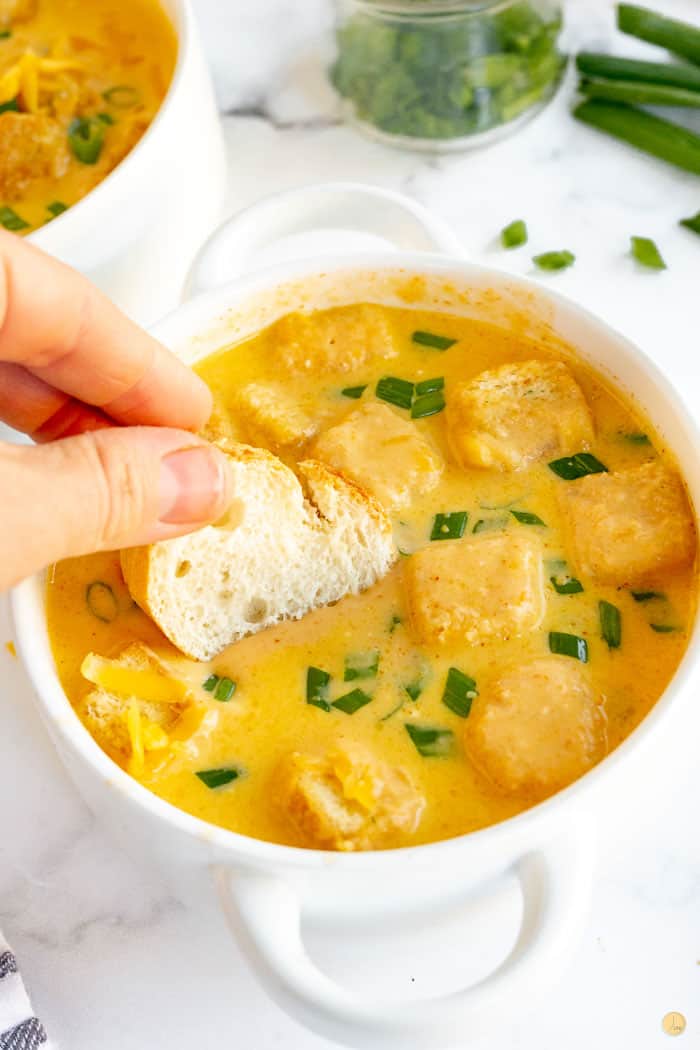 5 minutes of prep and slow cooked for hours, it's perfect for a chilly day or a game day celebration. Bright with hoppy beer and rich with lots of cheddar cheese.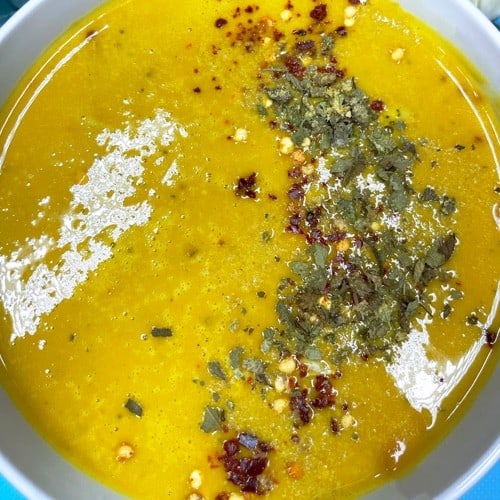 What is more cozy and comforting for the colder months than warm and creamy butternut squash soup? This soup is so mouthwatering it will quickly become one of your new favorites to eat. serve it with some warm biscuits and a side of steamed veggies for a healthy balanced meal.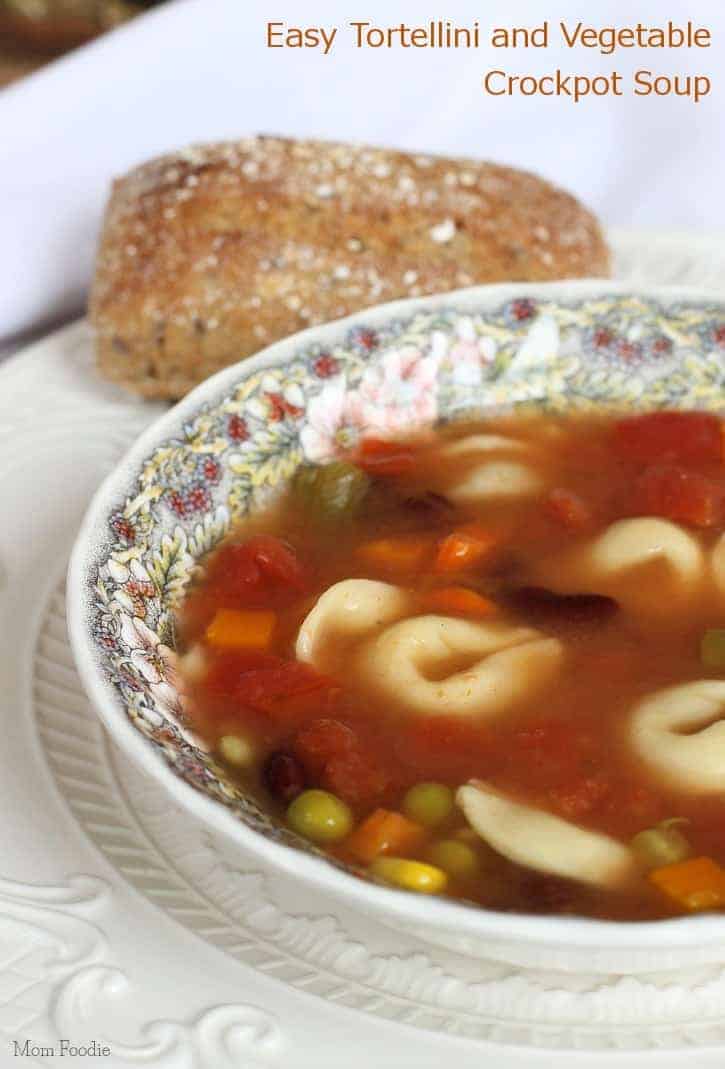 This simple vegetable tortellini soup is easy to make and satisfying. A great start to any fall meal or team it with a grilled cheese or crusty rolls for a delicious lunch or dinner.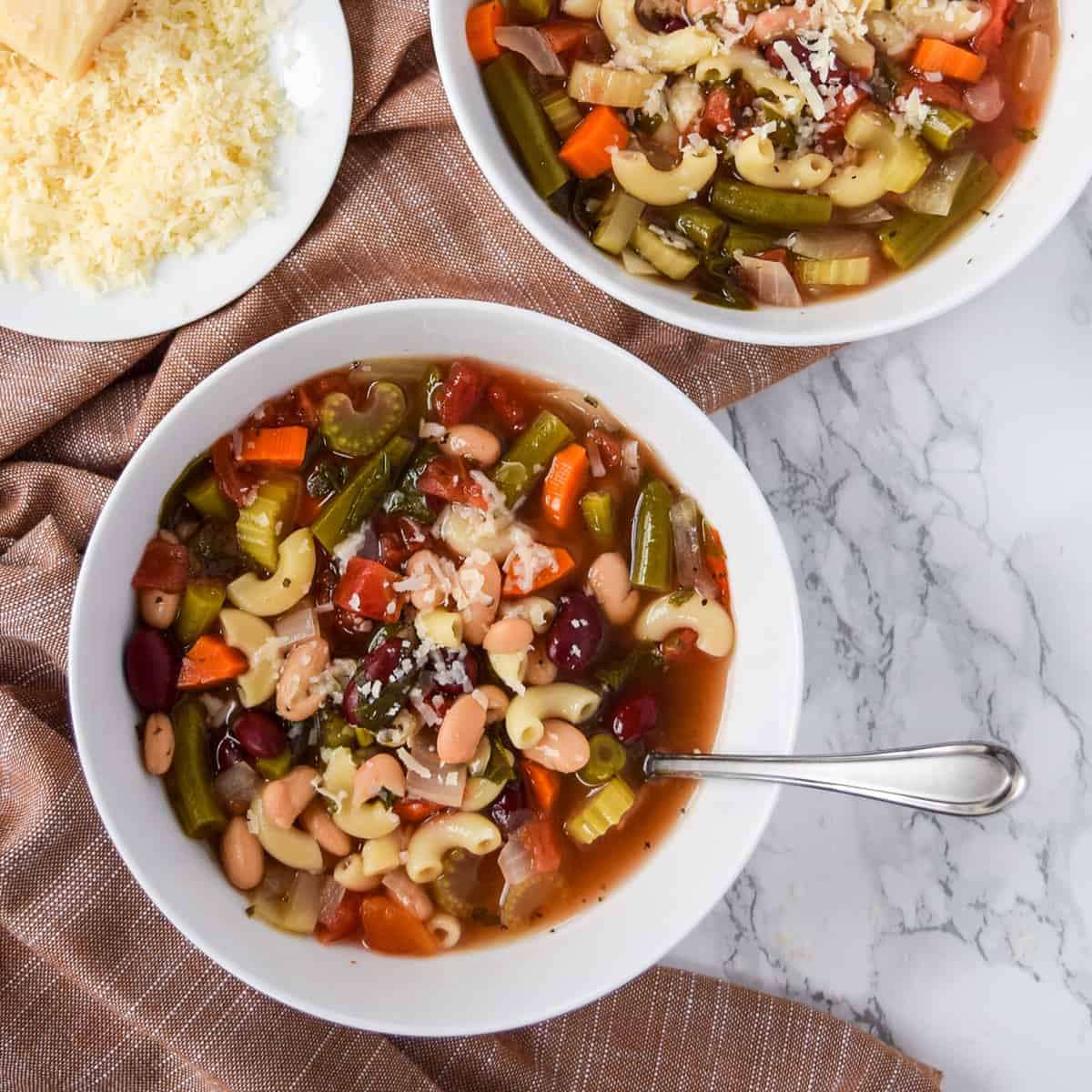 Slow Cooker Minestrone Soup is the easiest chunky vegetable soup you can make. It's filled with vegetables and beans in a delicious tomato flavored broth.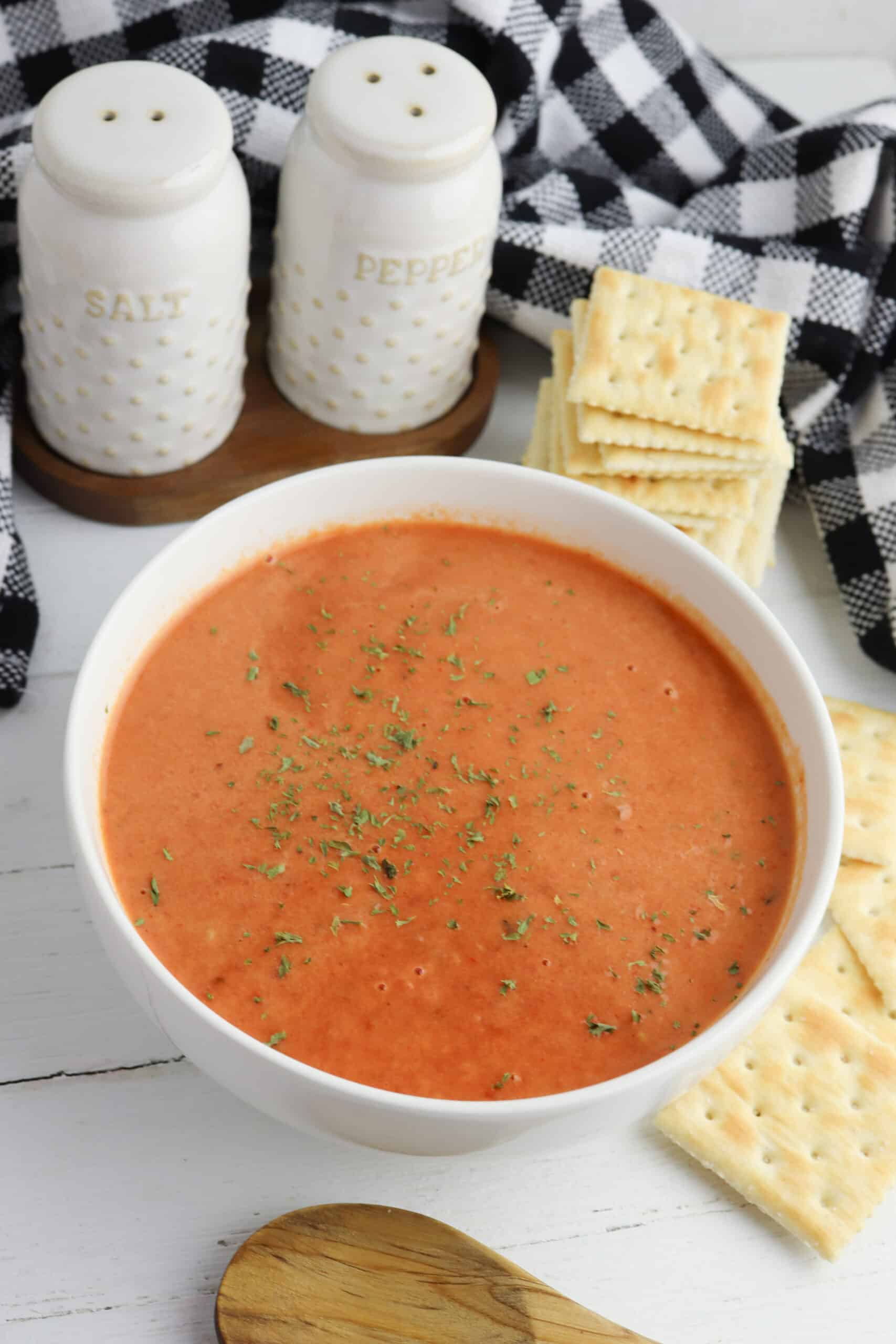 Slow Cooker Tomato Soup is a comfort food soup that the entire family will love. Made with just a few simple ingredients, this soup turns out perfect every time. Skip the canned soup next time!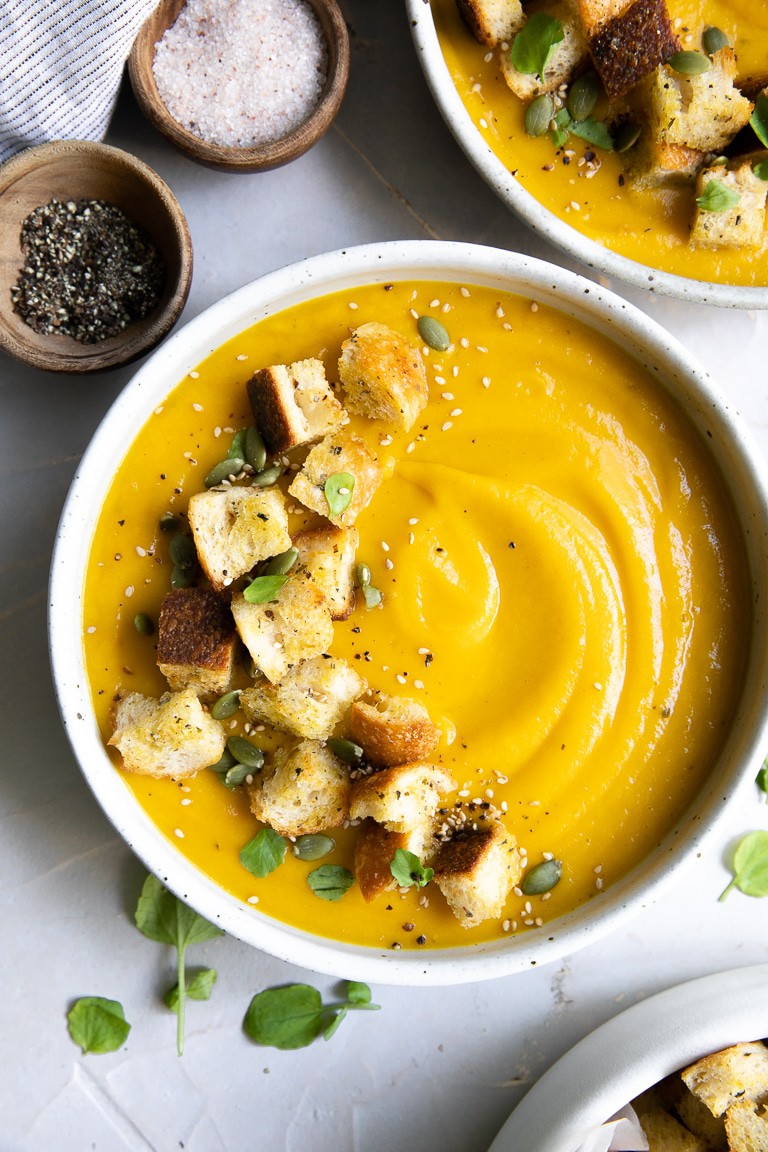 This Butternut Squash Soup Recipe is perfectly creamy, nourishing, and so easy to make! Made with simple, wholesome ingredients, this naturally vegetarian and gluten-free butternut squash soup is cozy and delicious and everyone's favorite fall comfort food! Stovetop and slow cooker instructions included.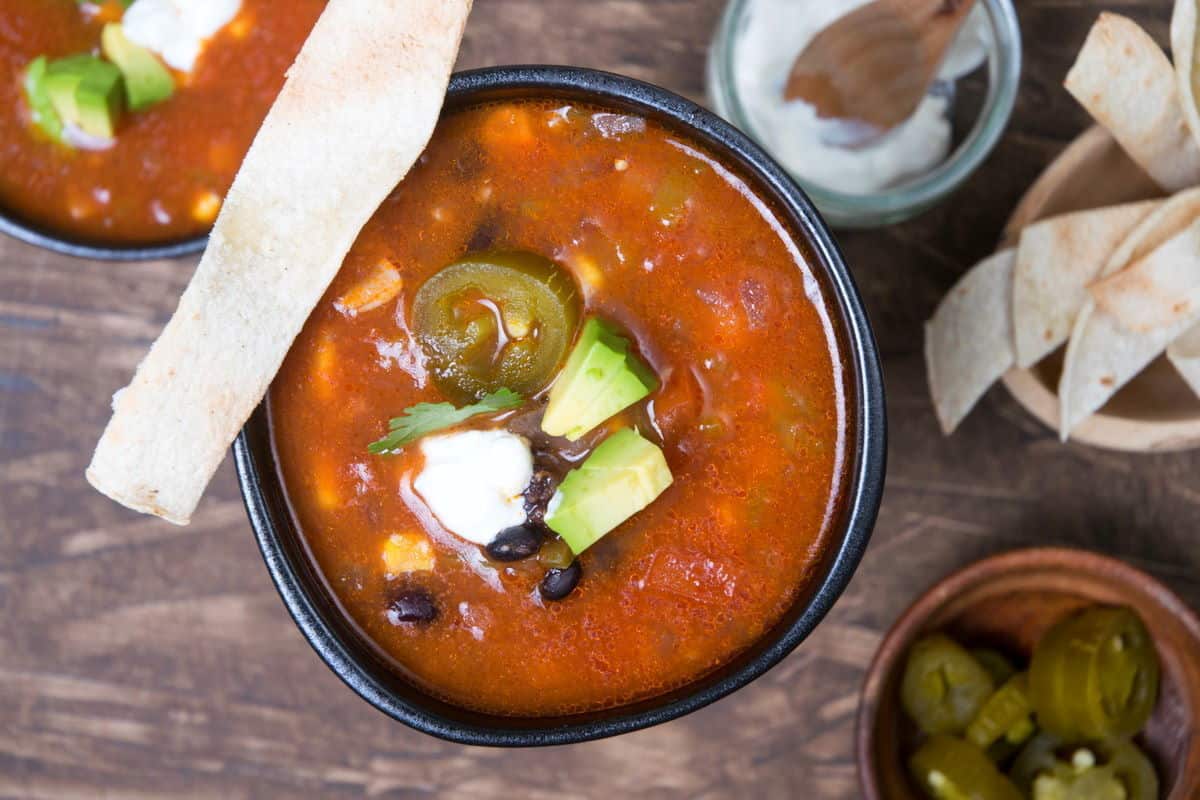 This Mexican soup is an easy, tasty slow cooker soup inspired by Indigenous-Spanish flavors and ingredients. Just dump all of the ingredients in and let the crockpot do the rest!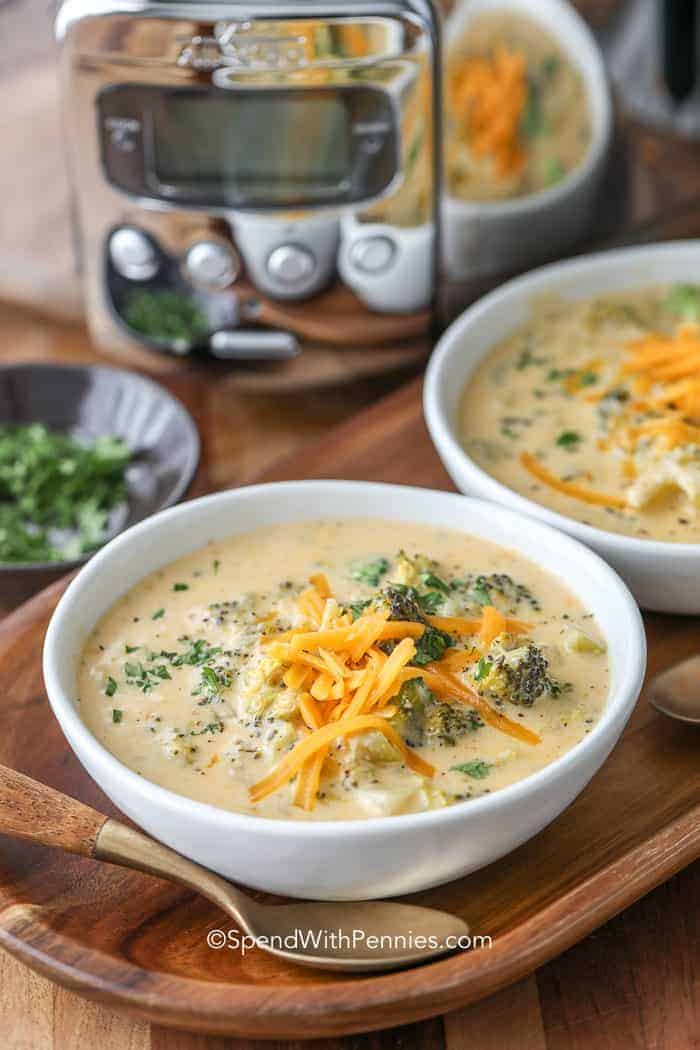 Crock Pot Broccoli Cheese Soup is a bowl full of comfort! Thick, cheesy, and addictive, this delicious soup simmers all day in the crock-pot and is ready to eat when you are, with just a few finishing touches.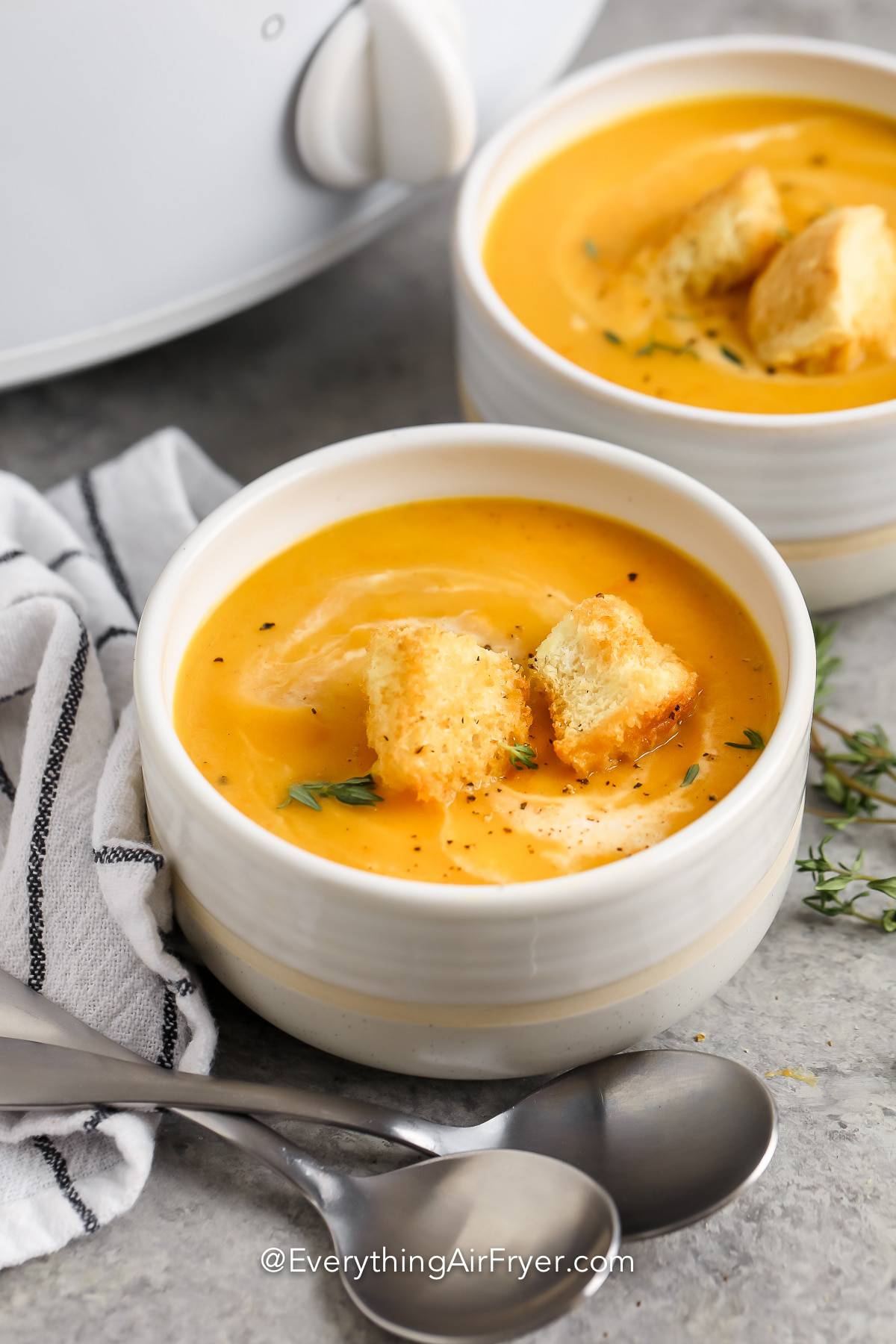 This Butternut Squash Soup Crockpot recipe is not only easy to make, but loaded with healthy fiber and antioxidants!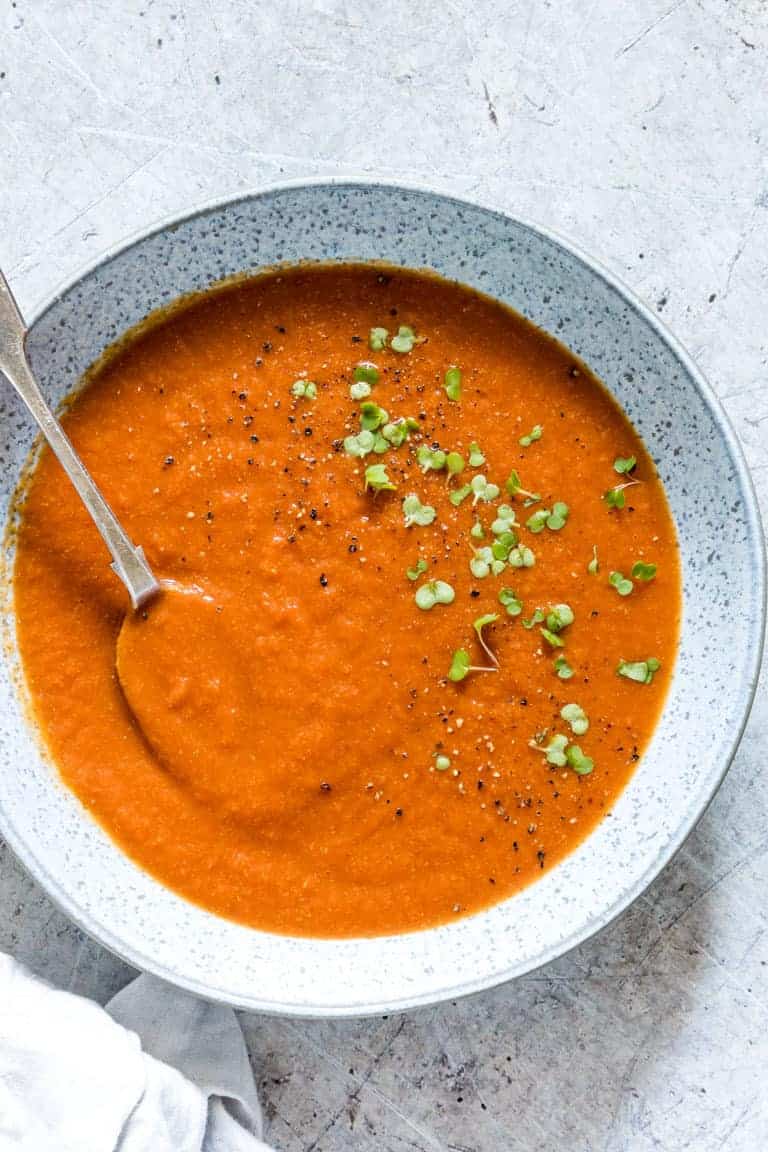 This Dump and Start Crockpot Tomato Soup is flavorful and warming and made with simple, pantry ingredients. Great for hectic weekdays and meal prep.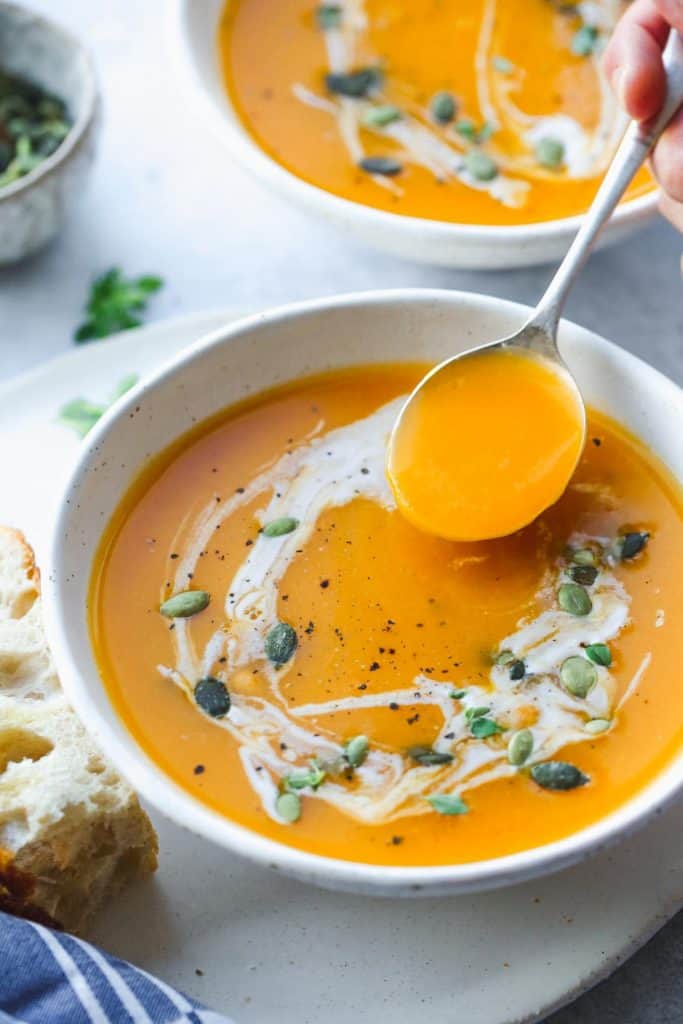 All the flavors of fall in one bowl! This delicious slow cooker butternut squash soup is creamy, rich, and packed with veggies. It's so easy to make, especially if you're using your crockpot. You won't miss pumpkin soup ever again.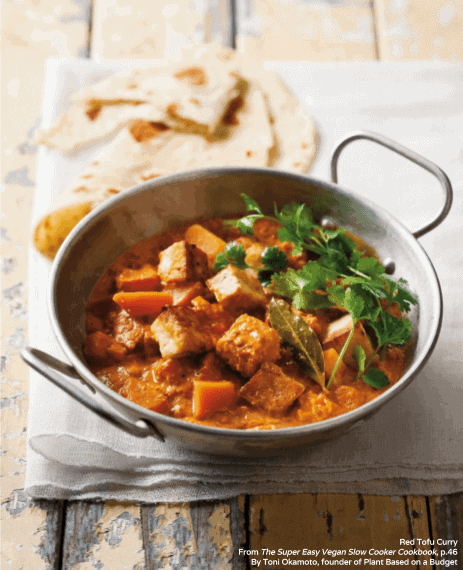 The sweet, mild flavors of this dish with its creamy coconut milk sauce make it a great "beginner's curry." If you're not sure you love curry, give this one a try.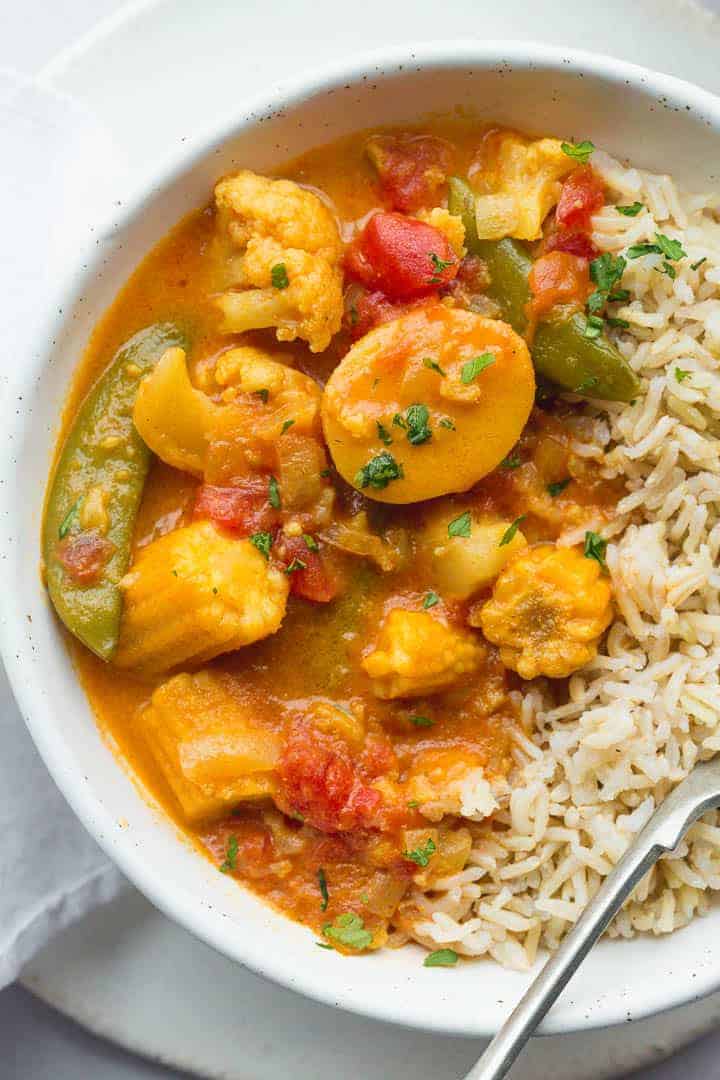 Hearty Indian inspired slow cooker vegetable curry to make on busy days. This curry is loaded with vegetables, and the flavors are amazing! Cook on low for 6 hours, or on high for 3 hours, and serve with rice.
Potato Soups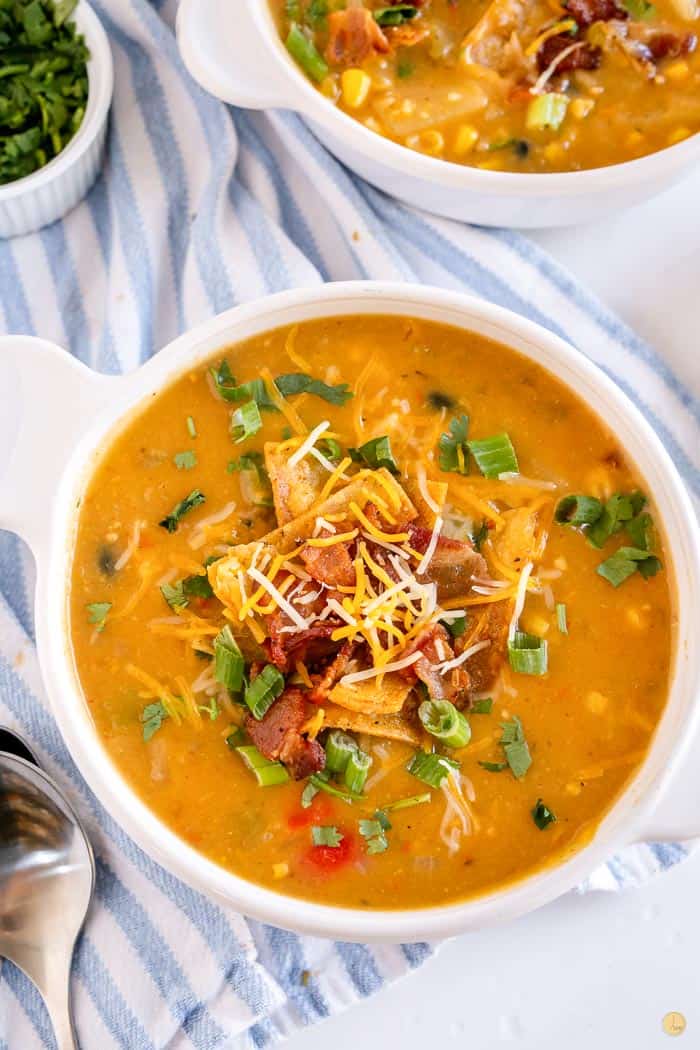 Potato Corn Chowder is kicked up a notch with Southwest flavors and a bit of extra veggies. Made in the slow cooker, your family will love this hearty and delicious soup with minimal effort.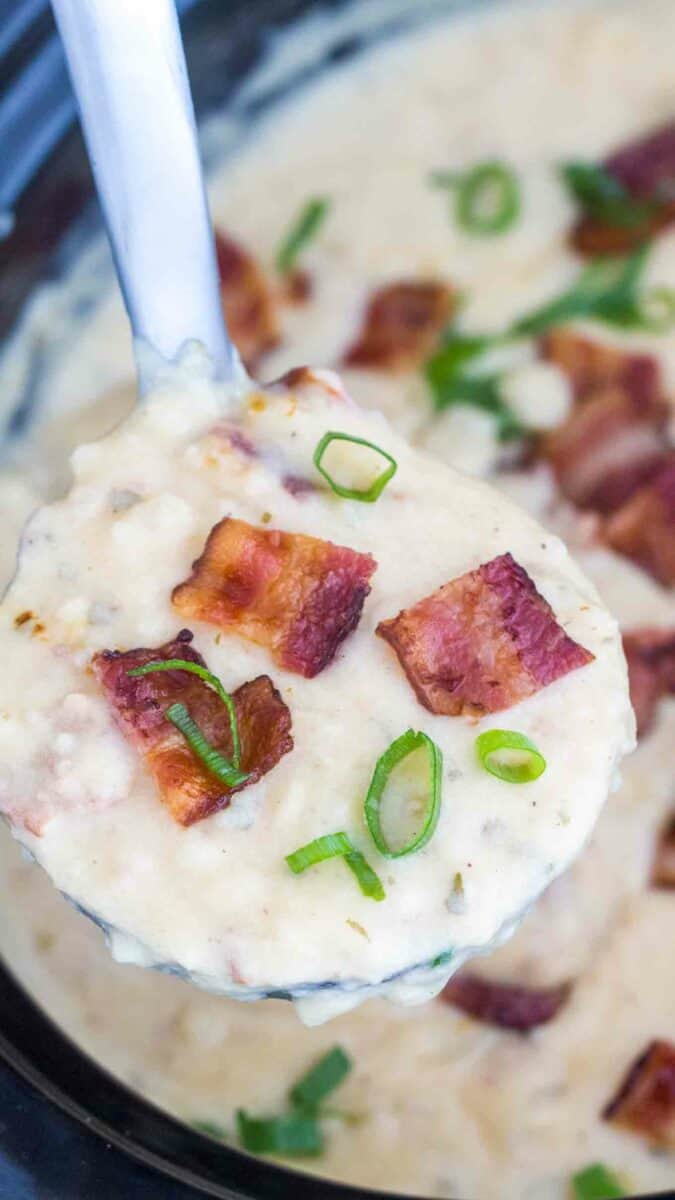 Slow Cooker Baked Potato Soup is creamy, comforting, budget-friendly, and also very easy to make! Loaded with potatoes, cheese, and crispy bacon! This is one of the best soups that the entire family will love.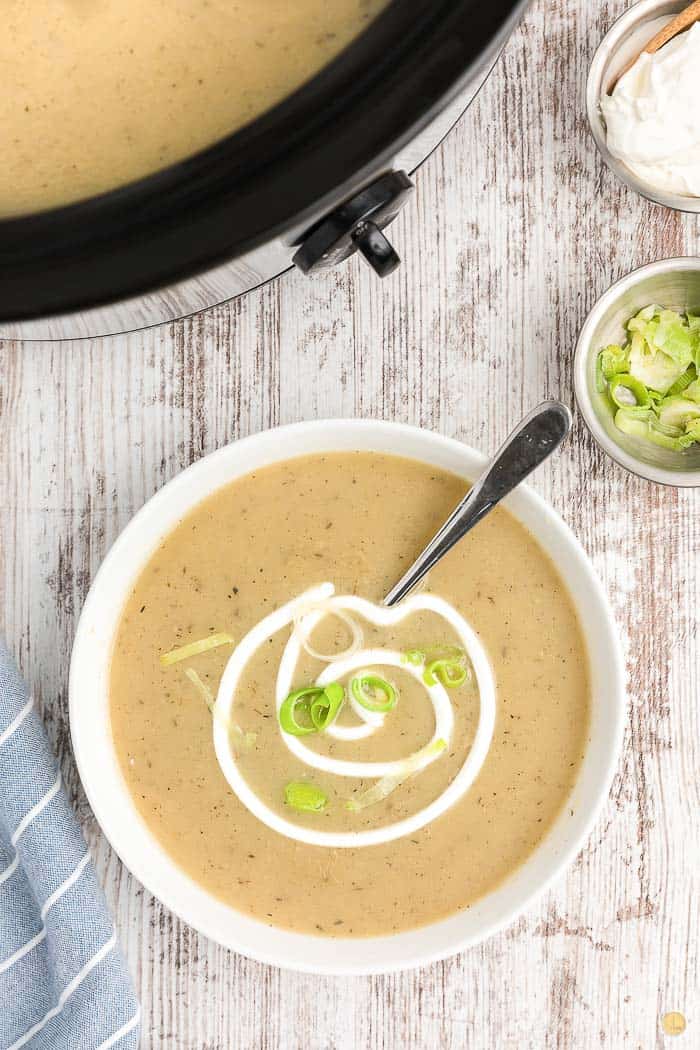 Potato Leek Soup is rich, creamy, comfort food that will warm you from the inside. Hearty potatoes and mild green leeks slow simmered all day make a great meal to come home to.
If you love this recipe as much as I do, please write a five-star review in the comment section below (or on Pinterest with the "tried it" button – you can now add pictures into reviews, too!), and be sure to help me share on facebook!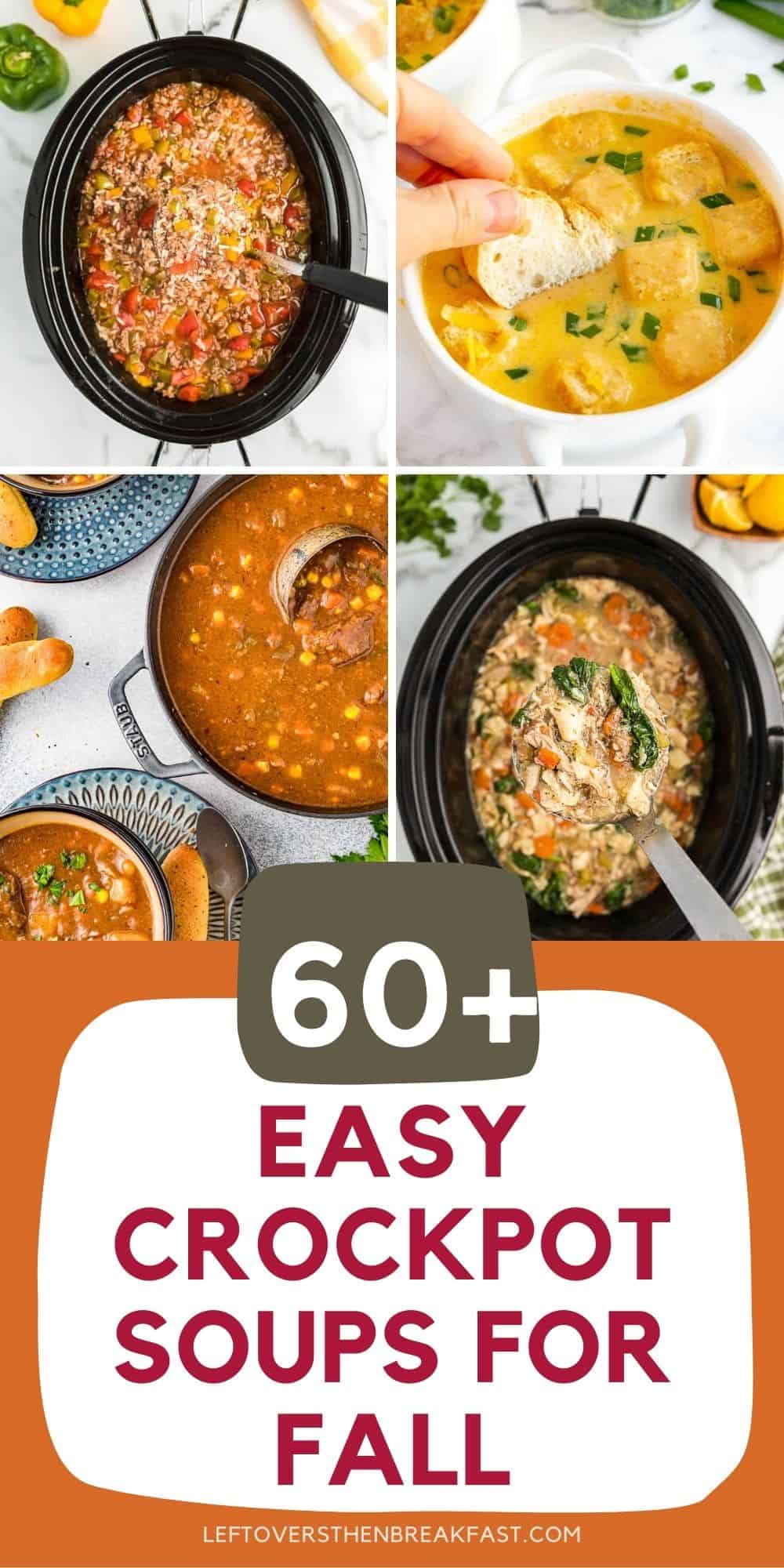 These slow cooker recipes are the best fall soup recipes. They will keep you warm and full during the chilly months.
More Easy Recipes
LeftoversThenBreakfast.com. Content and photographs are copyright protected. Sharing of this recipe is both encourages and appreciated. Copying and/or pasting full recipes to any social media is strictly prohibited.